In the heart of Germany's Black Forest, artisan cuckoo clock makers keep alive a tradition that has lasted for centuries. Carving intricate patterns and folkloric scenes, they build beautiful cuckoo clocks with a fairytale charm. And in this corner of Germany, amongst the winding paths and dense foliage, one artisan stands out above the rest – Juergen Herr.
Carrying on his family's legacy, Herr has dedicated his life to creating some of the world's most intricate and beautiful cuckoo clocks. Alongside his father, son, and his team at House of Black Forest Cuckoo Clocks, he produces clocks that are a testament to the rich history and artistry of this idiosyncratic craft.
We sat down with the expert clock maker, and this week's insightful destination expert, to find out just what goes into creating the charming timepieces that have captured imaginations for centuries.
Don't forget to test your travel knowledge against Juergen in our Insightful Trivia Game.
Visit Herr at his Black Forest workshop on the Best of Germany tour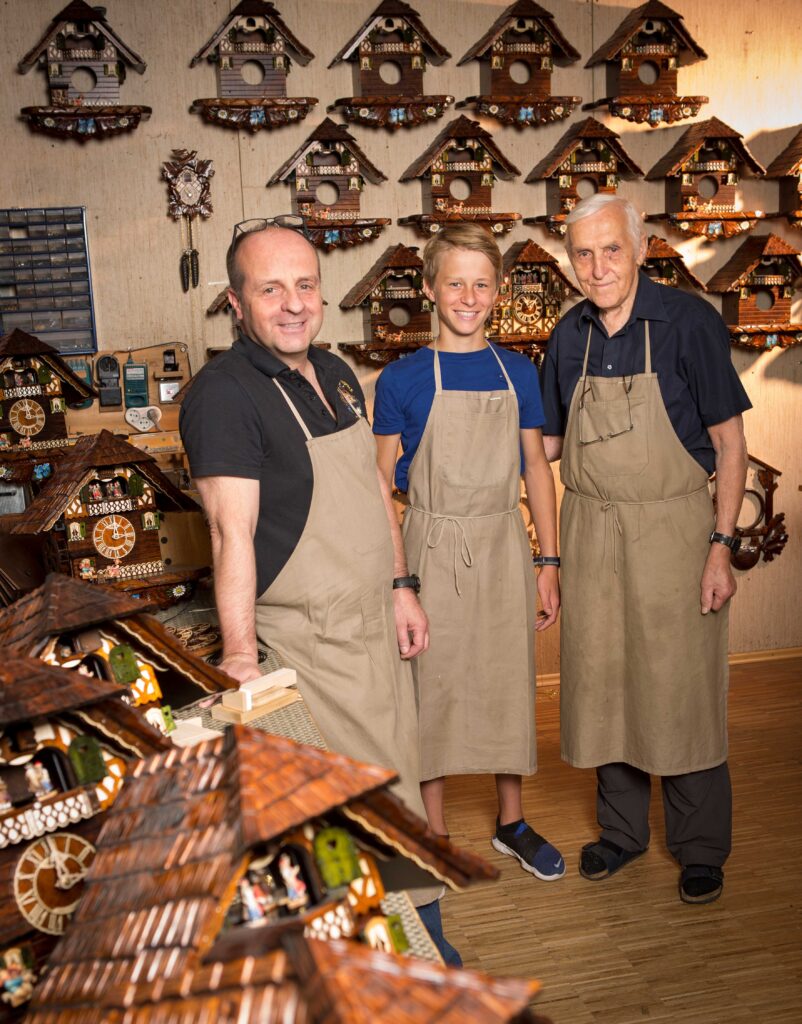 HOW LONG HAS THIS CRAFT BEEN IN YOUR FAMILY?
Well, I'm the 7th generation and I grew up with cuckoo clock making, having learned it from my father. He learned it from his father. And so, we are a family factory. We produce them ourselves and sell directly to our customers. My son, my nephew, they all work in the workshop too, on weekends.
You may also like: Experience the best of Germany's past, present and future in 12 days

HOW OLD WERE YOU WHEN YOU STARTED?
I was just seven years old. I grew up with it and learned it from my father – Adolf Herr. I'm a clock maker, and my father is both a clock maker and a woodcarver. He's 84 years old and is still working every day.
When you grow up with it, you learn it from the beginning and it doesn't seem very difficult now. For someone else to do it, it's not easy, but when you know how to do it like I do, it's just a case of following the same steps.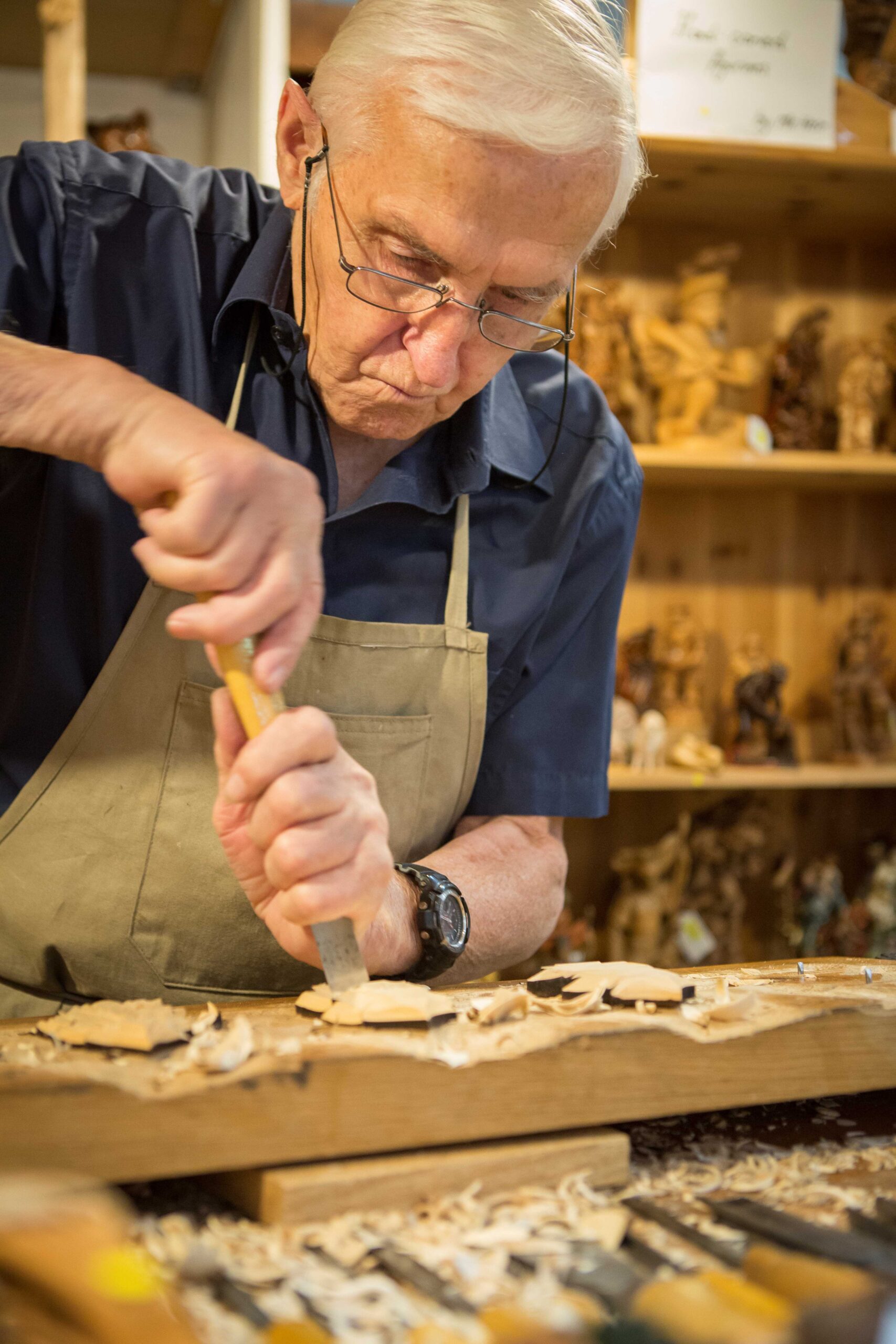 HOW LONG DOES IT TAKE, AND IS IT COMPLICATED?
On average, a clock with music, one maker can produce 10 a day. If there's no music, 25 a day. All the parts are ready, and they put everything together.
It's quite a complicated process, with a lot of intricate details, so is hard to explain thoroughly. We do have a video on the process from beginning to end, which shows the level of skill needed for this work and also gives a little extra information about our family.
WHERE DO YOU GET THE PARTS FROM?
There's only one movement company in the Black Forest who makes the clock movement. Let's say 50 years ago we had four different companies and now there's only one left, because the business slowed down. Three percent of what they produce is for the clock business, and 97% for the car industry – so it's not very interesting for them. If they stop, then it will be difficult to produce a cuckoo clock.
There's also a company who makes the bellows. Another company makes the musical movement from Switzerland, near Geneva. We buy the movement, we buy the bellows and we buy the musical movement and all other parts we do ourself.
We have both woodcarvers and clock makers. We need both. The wood we use, we call it Linde in German, you say lime. Lime because it's the best wood for carving. There's not much grain and it's been air-dried for at least a year.
You may also like: Enjoy the sparkle and joy of Europe's best Christmas Markets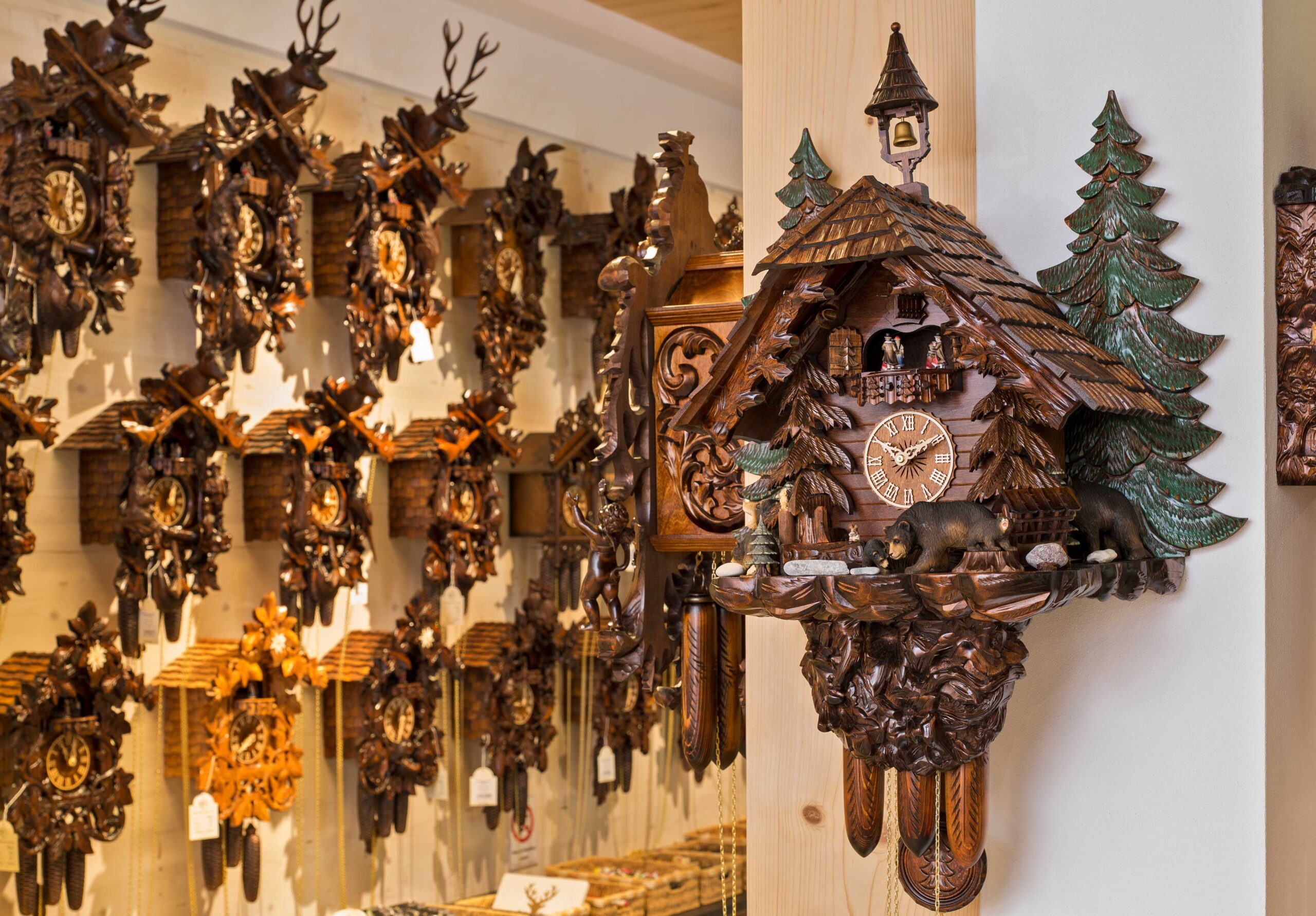 WHY DOES THIS TRADITION COME FROM THE BLACK FOREST?
A long time ago, a person had an idea coming from the 'cuckoo' sound, so he decided to produce a clock with a sound of a cuckoo. This is only two notes, so it's easy to make.
Back then we had a lot of cuckoos in the Black Forest, but not so much anymore. You have more in England, so we hear. I think somebody told me maybe in the last 100 years they all flew over there.

WHAT ARE VISITORS MOST IMPRESSED BY WHEN THEY VISIT YOUR WORKSHOP?
We built a big cuckoo clock called the hornberger uhrenspiele with a lot oof moving parts – I think over 20 moving figurines. People love to see that. When visitors arrive for the first time, we like to play that clock for them. It gives me a lot of satisfaction, as it took a whole year to make, and the labour of three people – me, my father and one of our clock makers.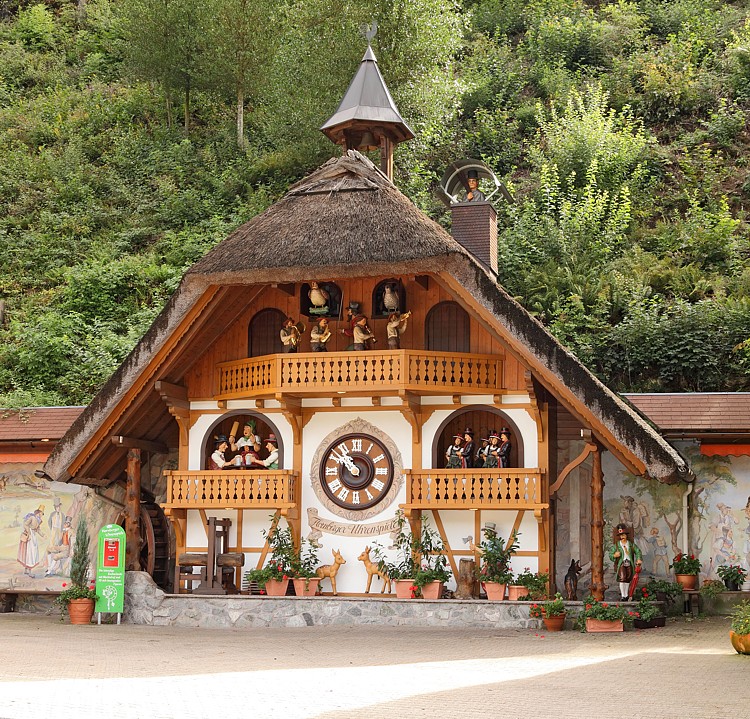 WHAT ELSE CAN VISITORS TO YOUR WORKSHOP EXPECT TO SEE?
First we play the Hornberger Uhrenspiele cuckoo clock for them outside. Then they get a welcome drink – a glass of cherry wine. Then, I give them a cuckoo clock presentation, where I tell them about a history of the clocks, and talk about all the different types of clocks. I show them how I make a cuckoo clock in the workshop, where I put a clock together and they can watch me.
Then they have a cake and coffee, and finally a chance to buy their own cuckoo clock for themselves – a piece of Black Forest history to remind them of their trip
Visit Juergen at his workshop on Best of Germany
And why not test your travel knowledge against Juergen and other Insightful destination experts? Each week, our Insightful Trivia Game will introduce you to the world's leading destination experts and challenge you with a quiz to win a monthly travel prize.