From castles that appear to have sprung from the pages of a Grimm Brothers' fairy tale to exceptional future-proof food experiences, our Best of Germany tour has it all.
Travel Director and eastern Europe specialist Dani explains what makes this hand-curated trip so special.
"It really is the best of Germany. We take you from the contemporary cool of Berlin, to the Bavarian capital of Munich on an itinerary that's full of exceptional, one-off experiences. There are so many 'wow' moments, it'll be hard to pick a favourite!"
As challenging as it is, we asked Dani to share some of her favourite highlights of the trip – and a clearer picture of what Insight guests can expect.
Discover this on: Best of Germany
DANI'S DESTINY AS A TRAVEL DIRECTOR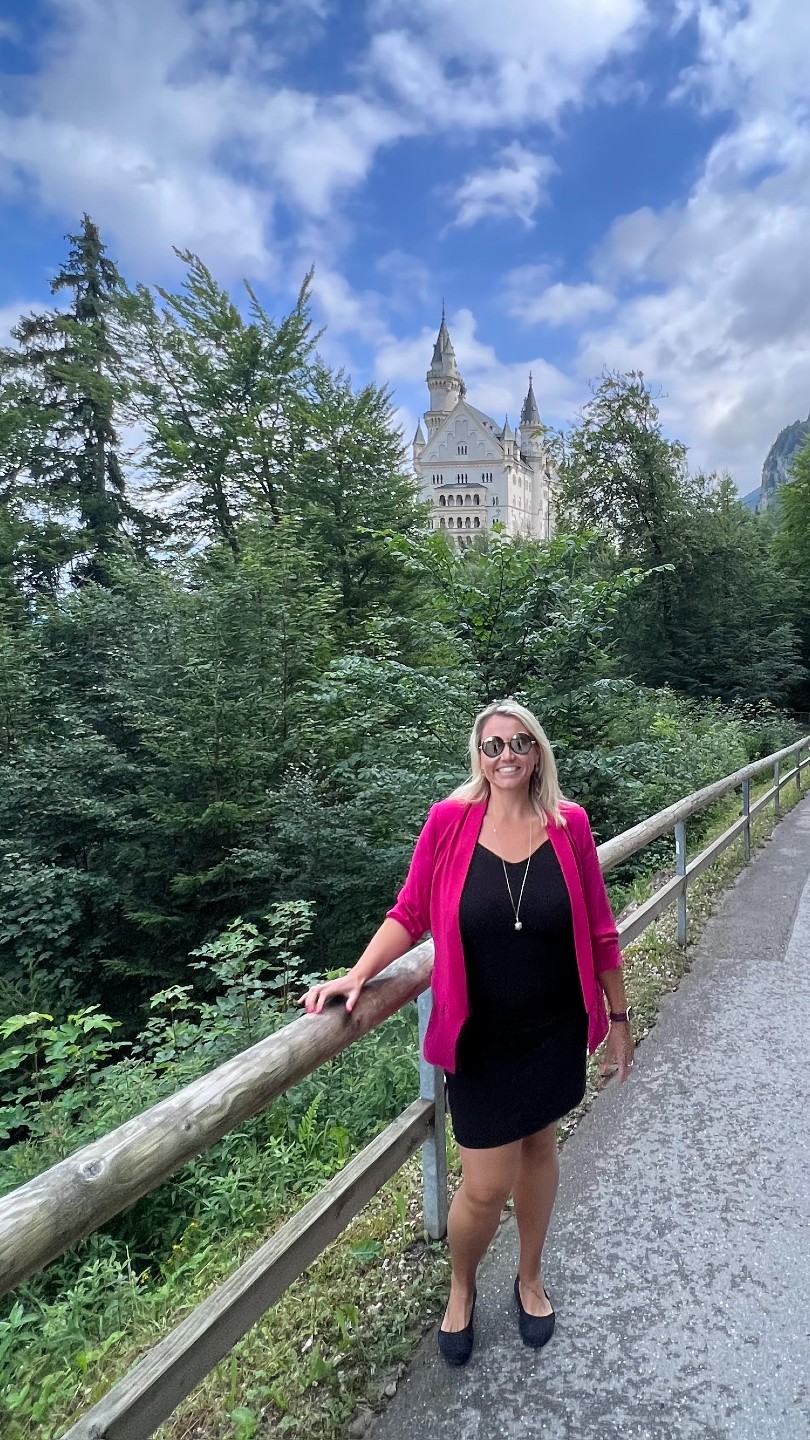 Born in Canada to South African and Polish parents, Dani was always destined to have a career in travel.
"I love meeting new people," she explains. "It's a privilege to be able to take them on the trip of a lifetime. There's nothing like it. Waking up in different places, and sharing experiences with new people – I just love everything about this role".
With her family connections to central and eastern Europe, Germany made sense as a destination to deep dive into.
"The thing I love most about Germany is the diversity – culturally, but also in terms of the kinds of experience you can have. From state to state it's completely different, right down to the kind of people you'll meet. There is no single description of Germany that could sum it up!"
For more inspiration: our Germany destination page
BERLIN TO BAVARIA: A JOURNEY THROUGH GERMANY'S HEARTLAND
"The thing that makes an Insight tour so special," says Dani, "is that we don't just stick to the obvious. Insight guests are curious travelers, so we try to mix it up.
We'll make sure you're getting to experience the main sights, but there's always an extra sprinkling of detail, of the one-off moments you won't get elsewhere.
"We start in the vibrant, modern city of Berlin. It's cosmopolitan, a bit grungy, a bit cool. We'll see the main sights – Brandenburg Gate, a symbol of the city's reunification, the Reichstag and Museum Island. Two days later we'll be in the storybook town of Rothenberg, among buildings that date back to the 11th century.
"As we spend the night there, you'll have it to yourself as most other visitors will have left. Two days after that and we're sipping sustainably produced wines in the Rhine valley, after hopping off a river cruise."
With so many stand-out moments to choose from on this tour, we asked Dani to pick out some of her personal favourites.
Related content: Travel Director Bradley shares his all-time favourite Insight tour to run (and why)
On the banks of the river Elbe, Dresden was one of the hardest-hit of Germany's cities during the second World War. And although much of the architecture dates from the middle of the 20th century, this contemporary architectural canvas allows the city's few remaining Baroque buildings to shine like jewels.
As Dani says, "Most of our guests have an interest in history, and so have certain expectations from their visit to some of these war-hit cities. But Dresden never fails to bowl people over and exceed expectations.
"There's the Frauenkirche, which was completely flattened during the incendiary bombing raids. It was rebuilt in the 1990s and early 2000s, taking 13 years."
You'll also take in the Zinger palace, a surviving masterpiece of Baroque architecture that now houses the Staatliche Kunstsammlungen Dresden (the State Arts Collection of Dresden), as well as the Semper Opera House and the city's cathedral, another icon risen from the rubble.
Related content: 7 incredible experiences you'll enjoy on our Oktoberfest, the Germanic experience tour
CUCKOO CLOCKS OF THE BLACK FOREST
The Black Forest covers a vast 6,000km2 swathe of mountains and river valleys in the state of Baden-Württemberg. It's a place of folklore and fascinating history, dotted with settlements that date back to the Dark Ages. It's also where you'll find the traditional craft of cuckoo clock-making, still alive and ticking.
"The cuckoo clock workshop in the Black Forest is a truly special experience." says Dani. "When you first go in (to one of the workshops), they have a massive clock they set off, that's got all these bells and whistles, wooden carved characters moving about. It's astonishing.
"You'll get to see how particular they are about this craft – how the wood has to come from a certain place, and the way they're assembled by hand. You can see the mechanisms going on in the back, the intricacy of the craftsmanship blows people away.
"And you can even buy one to take home with you. Just remember to stop it running at night, or you'll be woken up on the hour."
Related content: 5 benefits of travelling on an insight small group tour
You'll probably have seen Neuschwanstein Castle in photos – but there's nothing like seeing it up close, as Dani confirms.
"As you drive towards the castle, it looks like it's painted onto the scenery – it's hard to believe it's real. The walk up to the castle, along wooded paths, is almost as magical. Then when you arrive at the castle itself, seeing those towering turrets, combined with views across the surrounding landscape, is an unforgettable experience.
"We'll also head inside the castle to see some of the interior rooms, including the Throne Room and the Lohengrin Grotto. But it's the outside that's truly astounding."
Related content: These are the best countries for vegetarian dining in Europe
On the seventh day of the tour, we'll head to the river Rhine – Germany's second-longest river, running for 1,230km from the Swiss border to the North Sea. We'll take to the water for a river cruise, before disembarking for a wonderful farm-to-table lunch in Bacharach. Dani agrees that this is one of the most outstanding moments on the tour.
"Gliding along the river Rhine gives this trip a whole different dimension, it's just so romantic. You've got the steep-sided banks of the river rising up either side, covered in vineyards with these romantic castles popping up along the top."
Related content: The sustainable benefits to traveling in the off-season
We cap off this special excursion with a unique MAKE TRAVEL MATTER® experience.
"We'll head to the Ratsenburger Estate, where we'll sample wines that have been grown using eco preservation techniques. Combining the wisdom of the past, such as using all-organic fertilizers, derived from their own ecologically-managed woodlands, and reducing the yield of wine produced (which preserves the health of the soil) with modern wine production technology, they're protecting the future of the estate for generations to come."
Read more: MAKE TRAVEL MATTER®: Why developing meaningful travel experiences has never been more important
Inspired by our talk with Dani? Take a look at our 12-day Best of Germany tour, which features all of these experiences – and so much more.