For vegetarians, dining in Europe is a delight. From succulent risottos to delectable potato pancakes, there is so much to try and enjoy. And at Insight, we've got you covered on our guided tours with thoughtful vegetarian options every step of the way.
To tempt your taste buds, here are some of the best destinations in Europe for travelling vegetarians, and some of the delicious dishes you simply have to try.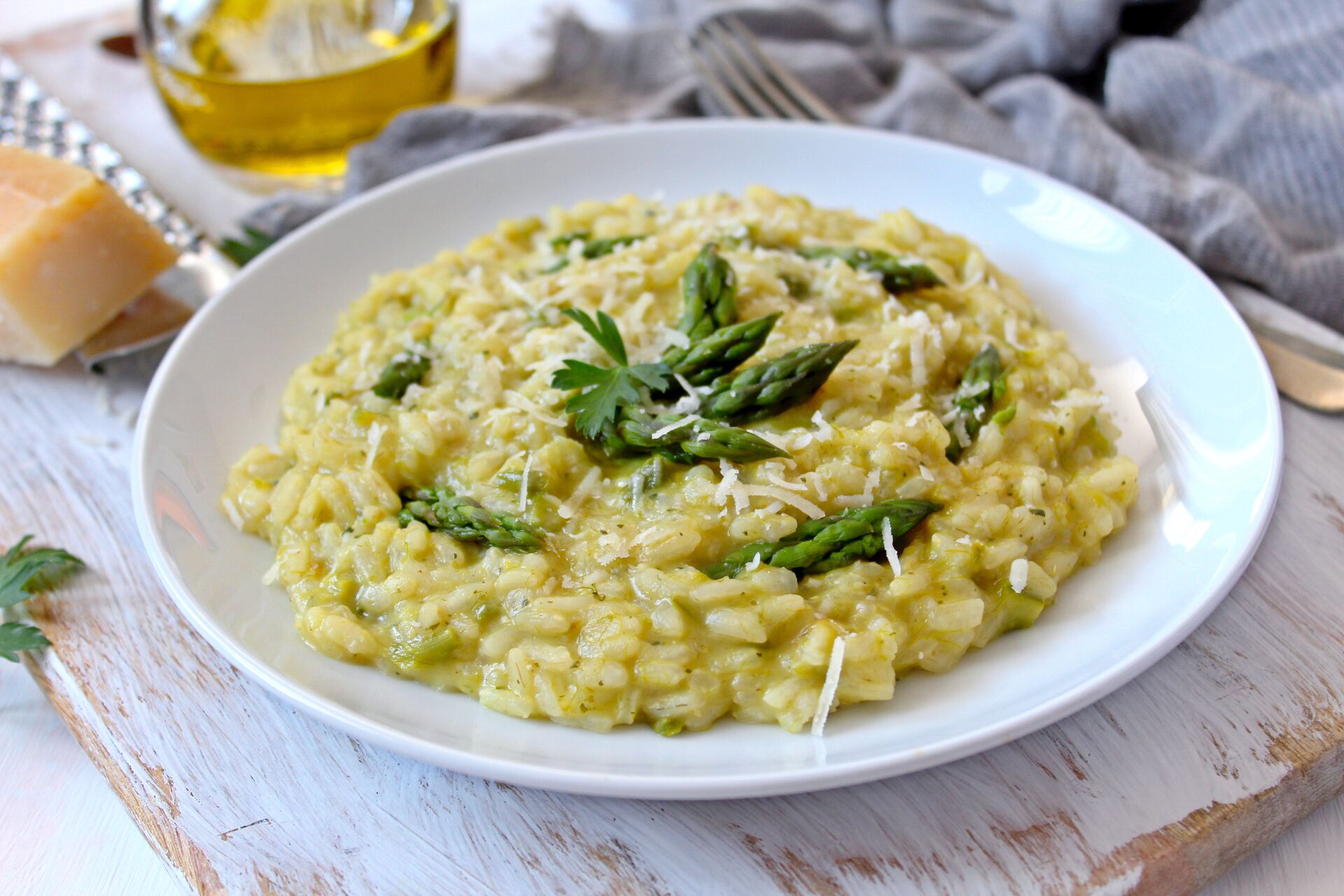 Food in Italy is so much more than nourishment. It's a passion, representing a fusion of family, tradition and culture. No trip to Italy is complete without falling in love with the cuisine. And being a vegetarian in Italy is a true delight.
It is true that certain regions are traditionally more reliant on meat, such as Tuscany and Umbria. But even in the smallest restaurants, vegetarians can expect to find a whole section on the menu. You certainly won't be made to feel that you are missing out if you do not eat meat or fish.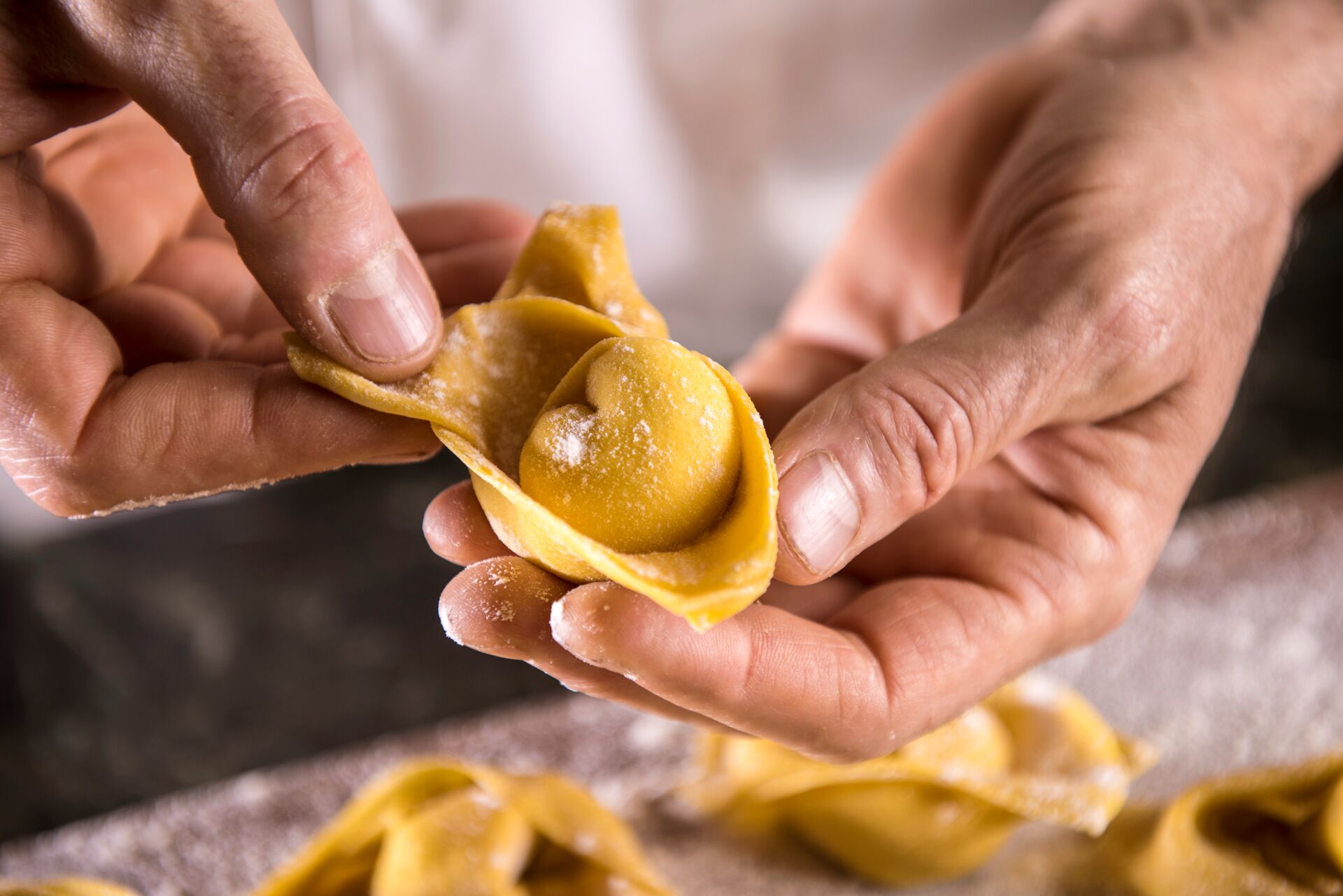 Italian cuisine focuses on quality over quantity, with fresh, high-quality vegetables the starting point for many dishes. In case you mistakenly think that vegetarian food in Italy stops at Pizza Margherita and pasta think again. It is seasonal vegetables that form the cornerstone of an Italian diet.
Enjoy some of the best vegetarian dishes in Europe when you try antipasti such as bruschetta al pomodoro, marinated olives and fried zucchini flower. Dine on vegetarian lasagna, risotto, gnocchi and pasta of all kinds. Pasta a la norma, which is pasta with eggplant, tomatoes and garlic is fabulous. And of course, the magnificent Parmigiana di Melanzane always delights with its slices of eggplant, layered and topped with a healthy dose of sheep cheese and fresh basil.
Read more: 7 Farm-to-Table dining experiences you can enjoy with Insight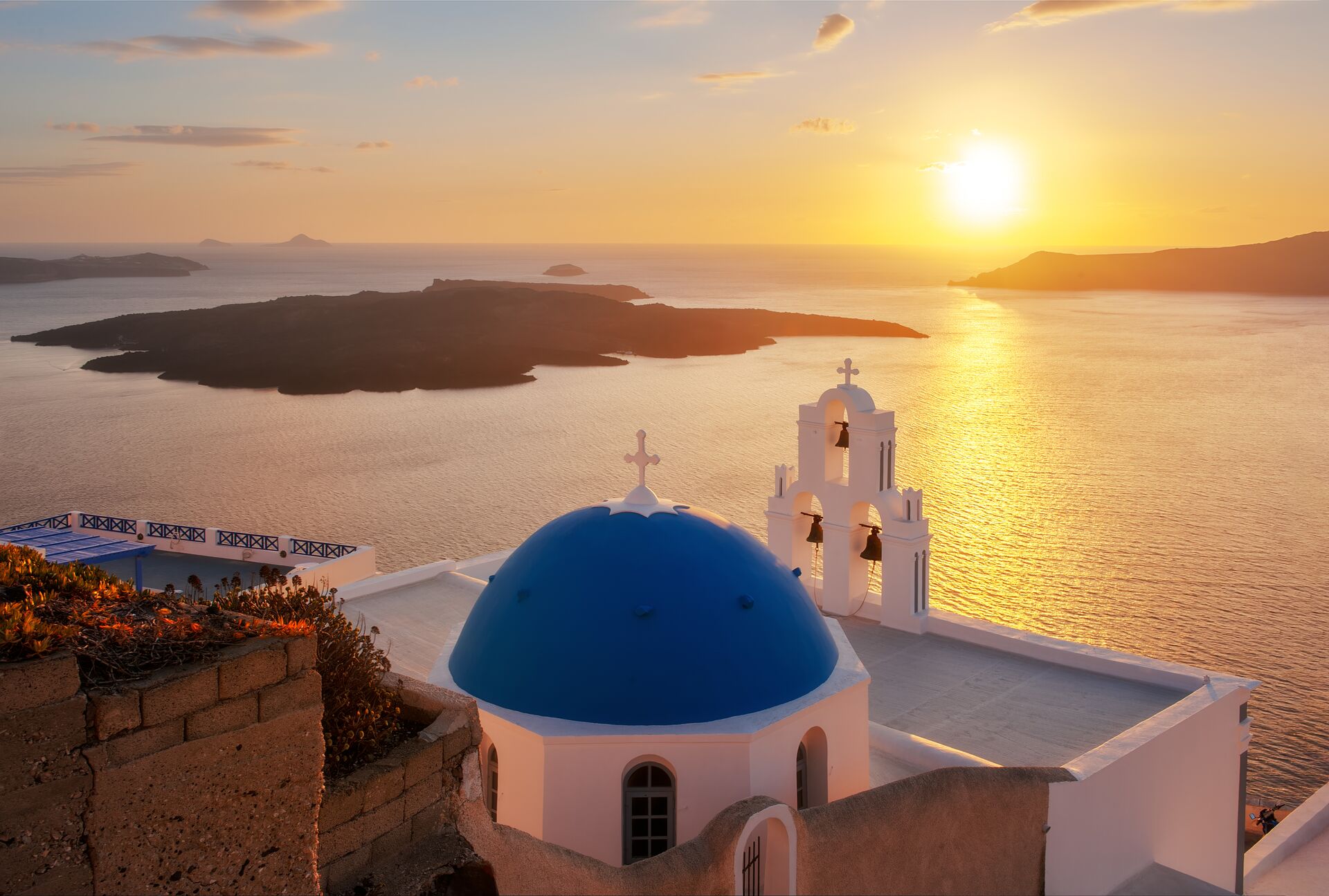 More than a lifestyle choice, Greeks were religiously obliged by Greek Orthodox Church practices to be vegetarian or vegan for roughly ¾ of a calendar year. This has led to an extensive vegetarian culture and some seriously tasty cuisine with fruit and vegetables taking a central role in dishes as a rule, making it a great country for vegetarian dining in Europe. In fact, Greek menus are some of the most representative of the famed Mediterranean diet.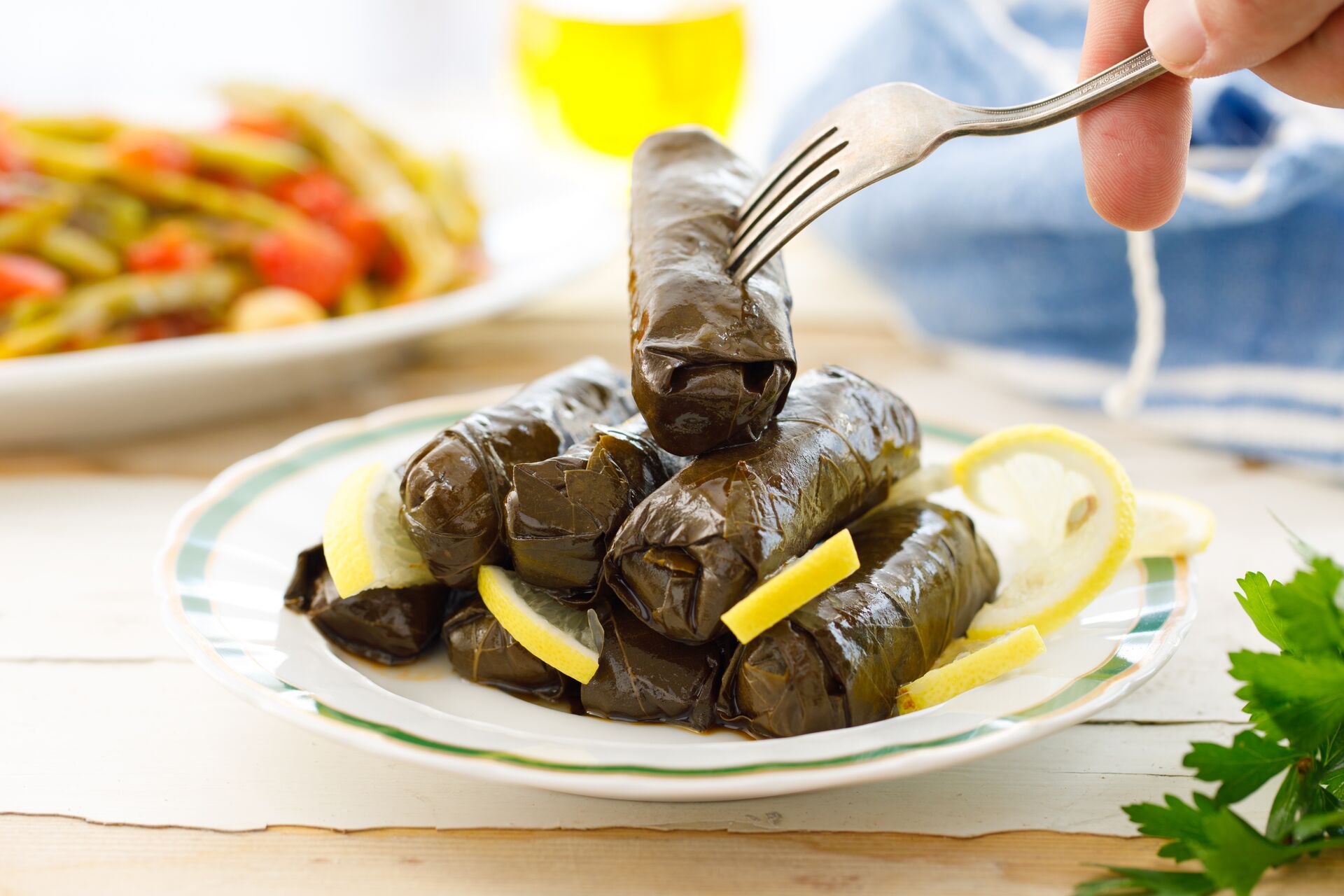 Home to some of the best vegetarian dishes in Europe, in Greece, you can expect to find vegetarian dishes in every traditional taverna. Try the Dolmadakia, which is made from vine leaves stuffed with rice and fragrant herbs like dill, chives, spearmint and parsley. Look out for the yalantzi or orphan version as the meat version includes ground beef. The traditional Greek bean soup, Fasolada is also delicious. Thick almost like gravy, with beans, tomato, carrots and celery.
Discover this on: Glories of Greece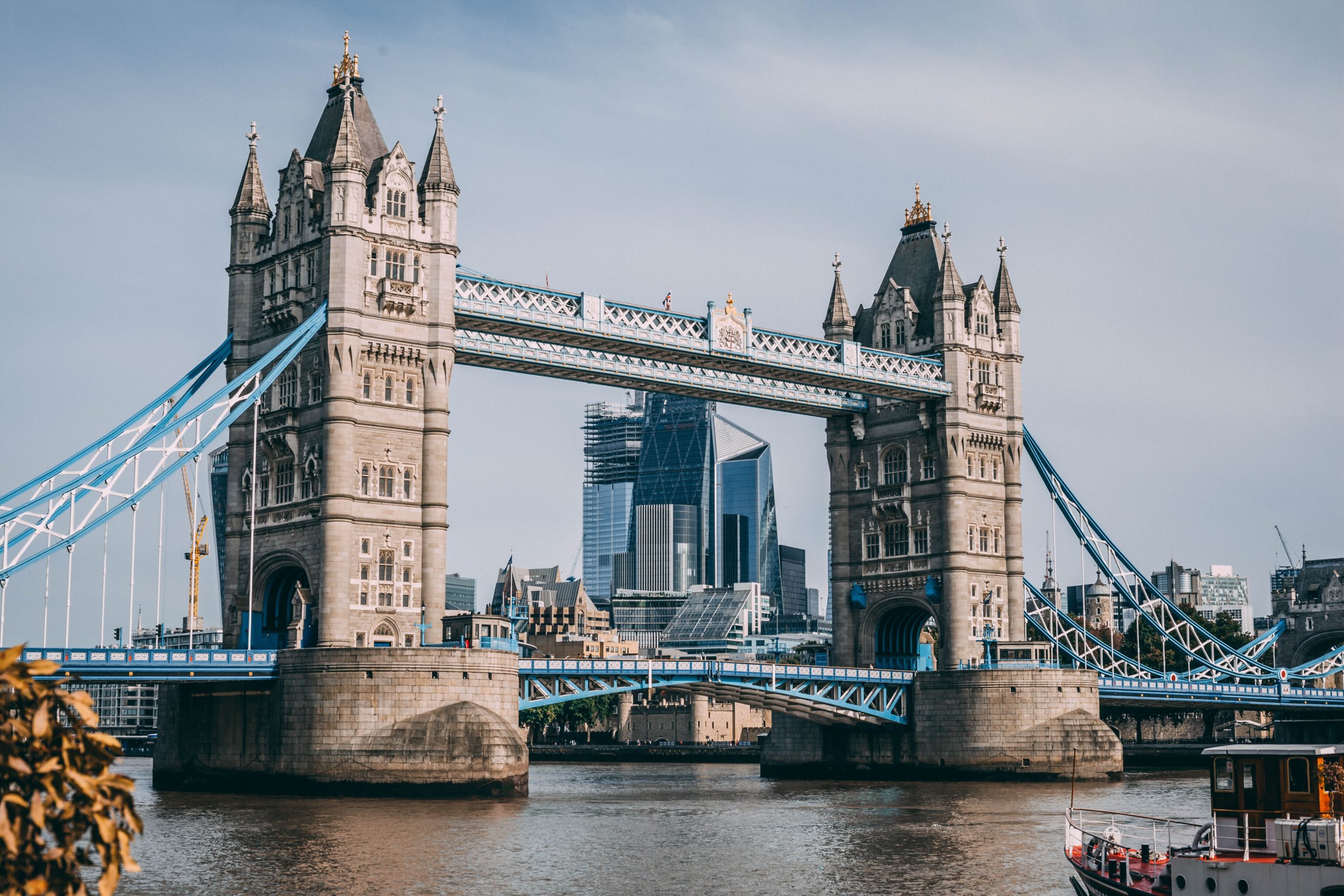 In the last 10 years, the number of people in the UK adopting a meat-free diet is up a huge 360%, with over 7 million Brits now identifying as vegetarian. With numerous vegetarian restaurants in major cities, and tasty dishes on almost every menu, you will be spoiled for choice. And in addition, the movement towards fresh, locally sourced food produce is very accommodating for vegetarians.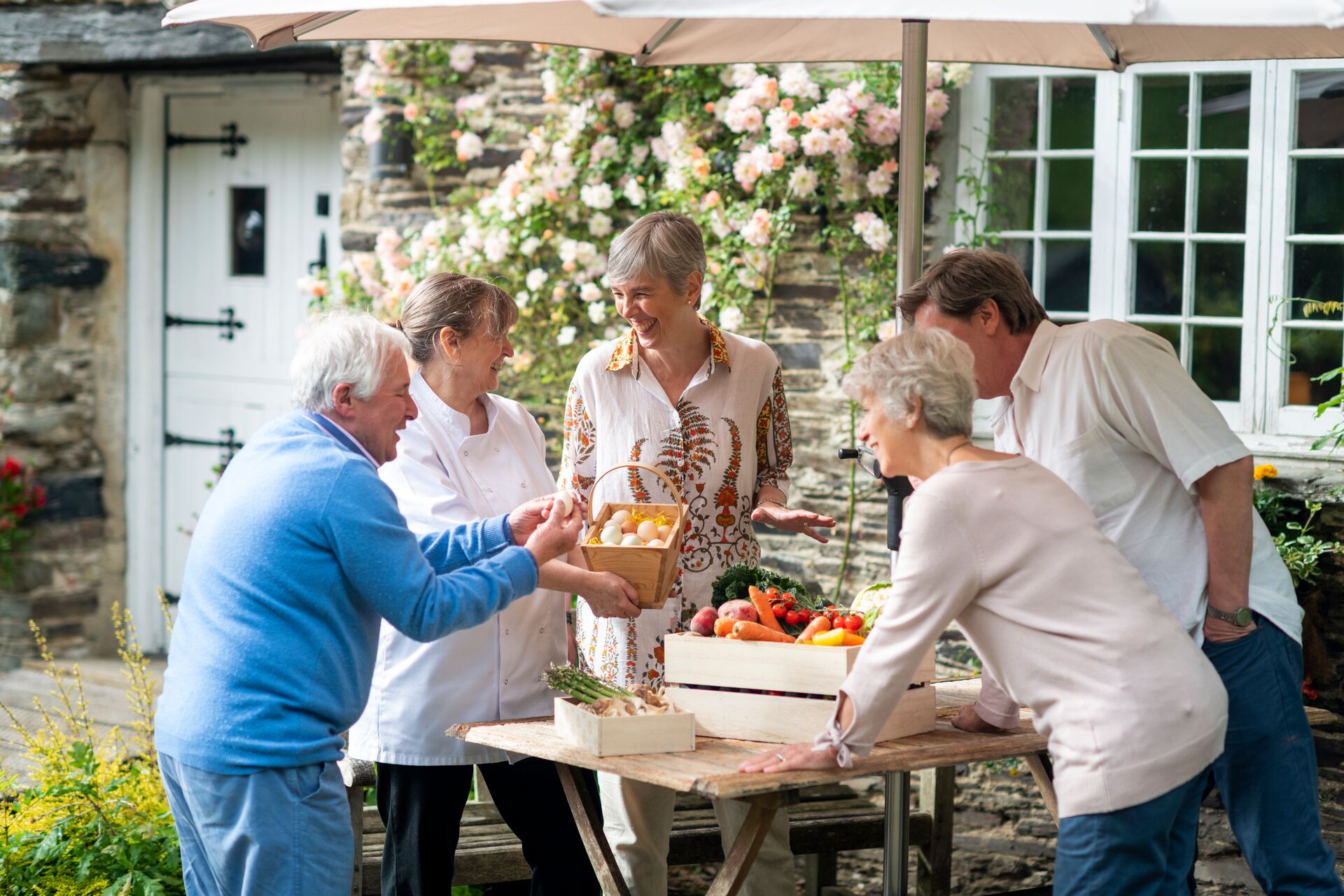 Travel with Insight and join a delicious MAKE TRAVEL MATTER® Experience at the historic Heskyn Mill in Cornwall. Join husband-and-wife team, John and Ann for a delightful Farm-to-Table dinner. Tasty vegetarian dishes are prepared with ingredients carefully foraged from the local area or grown by farmers that live nearby. A popular dish is their mushroom wellington, made from field and forest mushrooms.
Located in an 18th Century Mill, within the restaurant are many of the original gear workings and mill stones, last used to grind corn in the 1960s. A real treat for dining in Europe, on your visit you will learn all about the mill, and John and Ann's ethos to support local and reduce food waste. And of their proud relationships with the local farmers, sourcing food that would otherwise struggle to be sold and transforming it into delicious vegetarian fare.
Discover on: Country Roads of Wales, Devon & Cornwall
Read more: How you can experience the slow food movement while traveling with Insight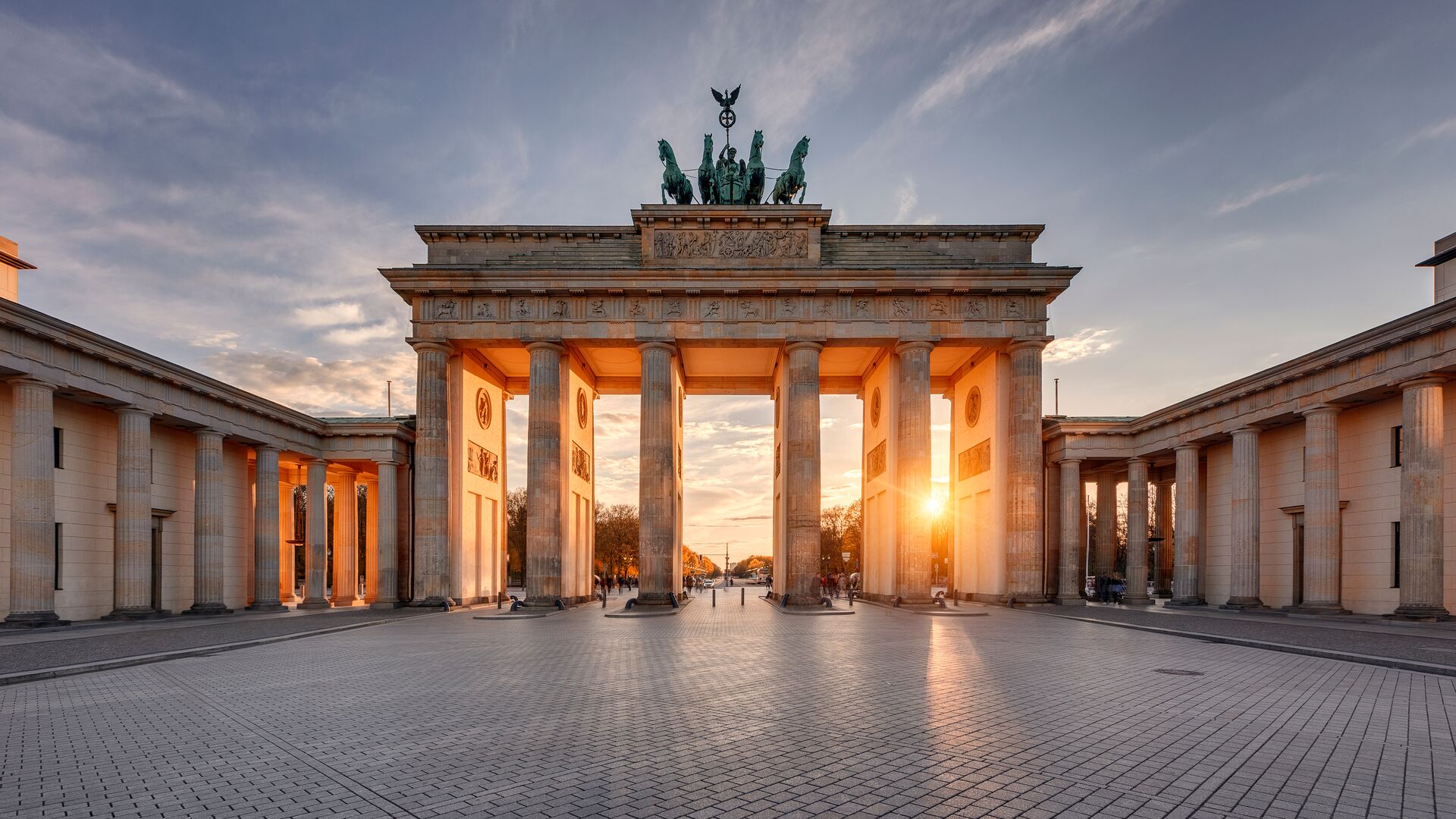 When you think of German food, heavy, meaty dishes often spring to mind. But that's not all that German cuisine offers. With six million vegetarians in Germany the demand for quality vegetarian establishments and options is high, driving some fabulous gastronomy. So do give it a try when you are thinking of vegetarian dining in Europe.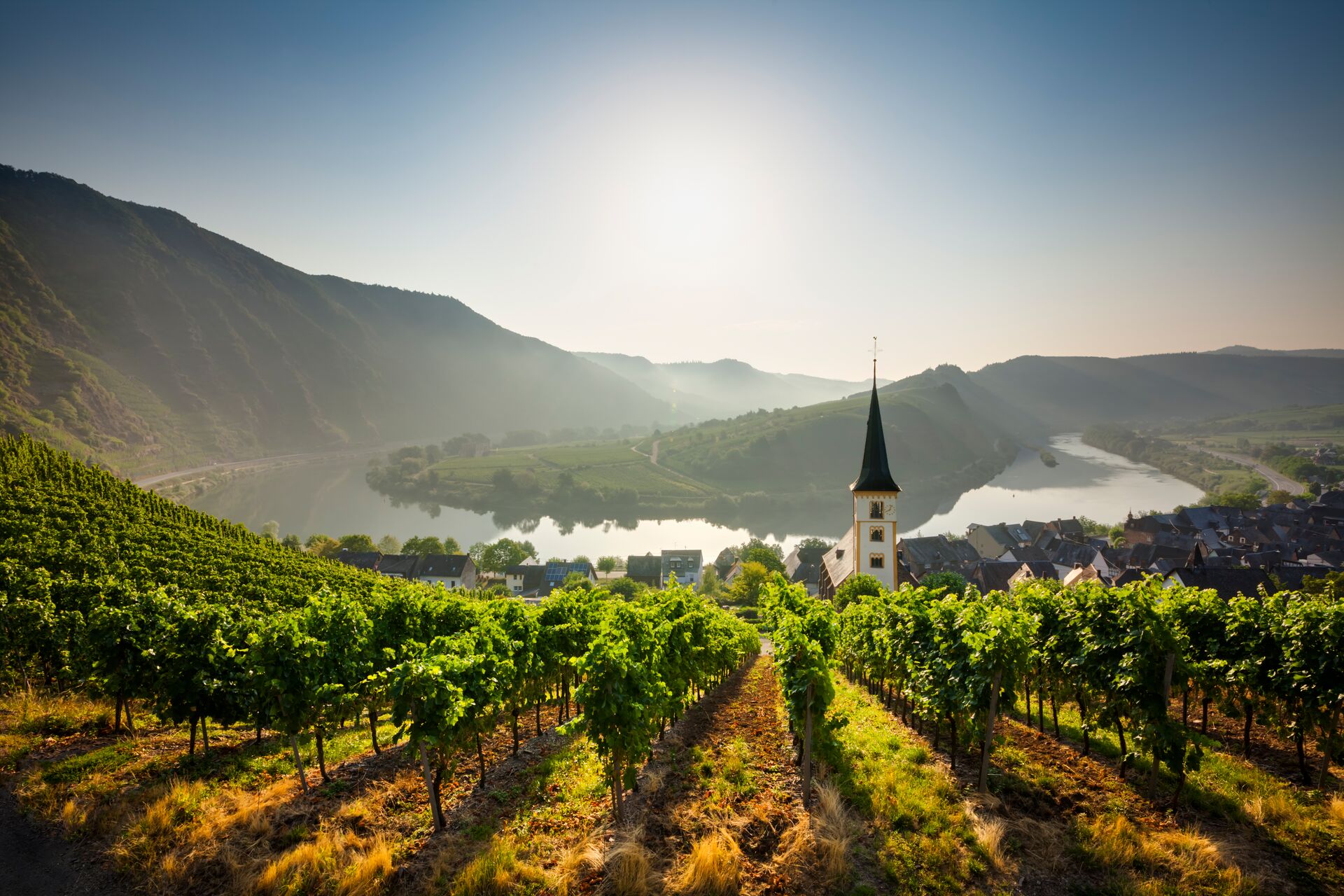 Home to some great European veggie foods, we recommend the traditional dish Spätzle. This is essentially macaroni and cheese, but so much more and is a specialty loved throughout the land. With an egg noodle base, it makes a delicious comforting meal, and is great served with melted Emmental cheese and sweet, crispy fried onions. White asparagus, or Spargel, is revered from March until mid-June each year, with almost 70,000 tonnes consumed. You will find it everywhere as the base of endless dishes.
Kartoffelpuffer, a simple potato pancake will also delight your tastebuds. Fluffy with a crunchy exterior, you can top it with apple sauce or maybe go savory with smoked salmon.
Discover this on: Best of Germany
Related content: 8 tips for particular eaters while traveling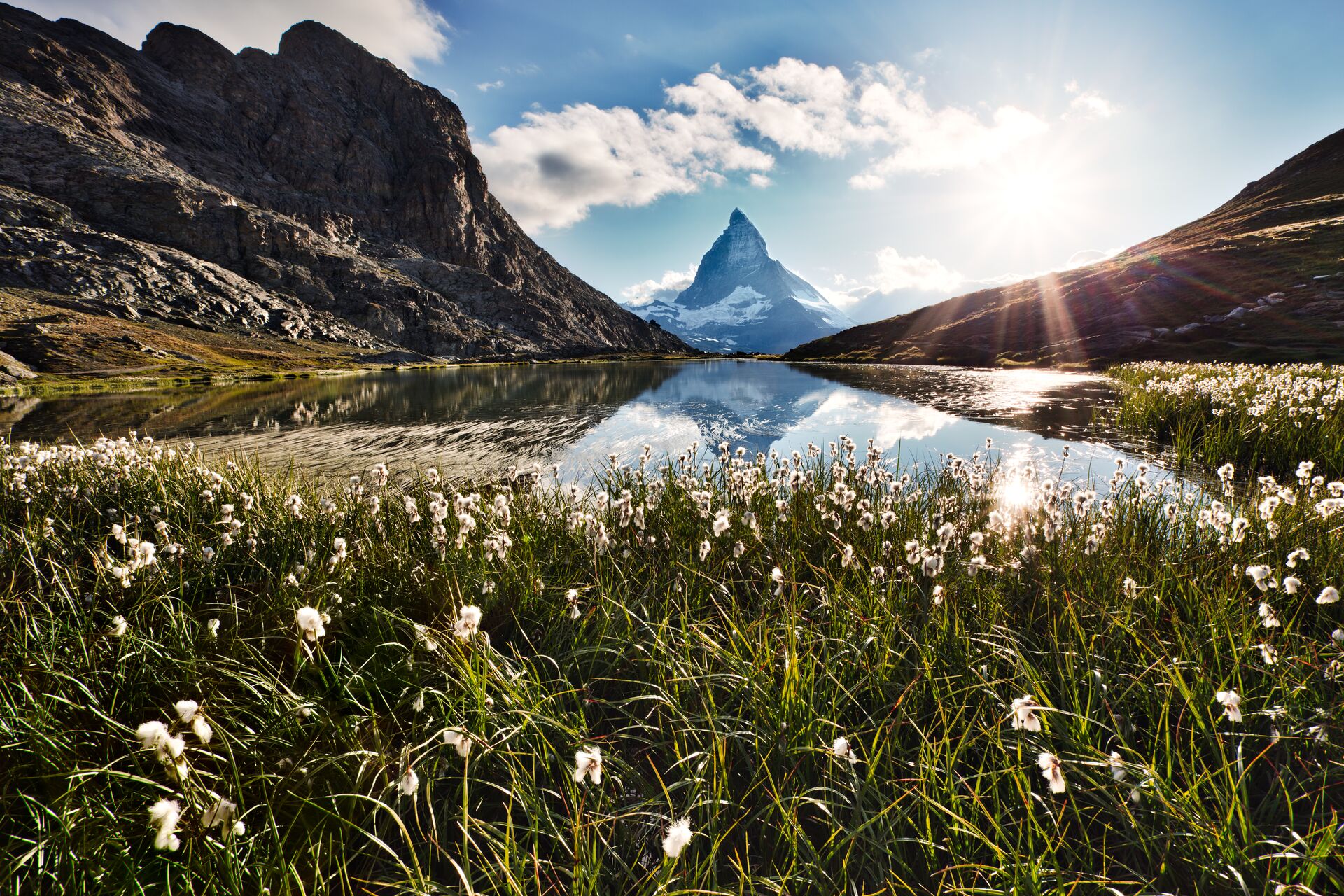 An Alpine paradise renowned for its cheese and chocolate, Switzerland has a lot to offer every palate. Most traditional Swiss foods are hearty and high in carbohydrates and consist of things that preserve well. This was to sustain the farmers whilst herding cows in the Alps.
Rosti is a dish made from shredded potatoes, baked until crispy and topped off with various ingredients. Satisfying and filling, it is commonly served with Swiss cheese on top and a fried egg. It's also great served with roast veggies or tomatoes and can be altered to suit any diet.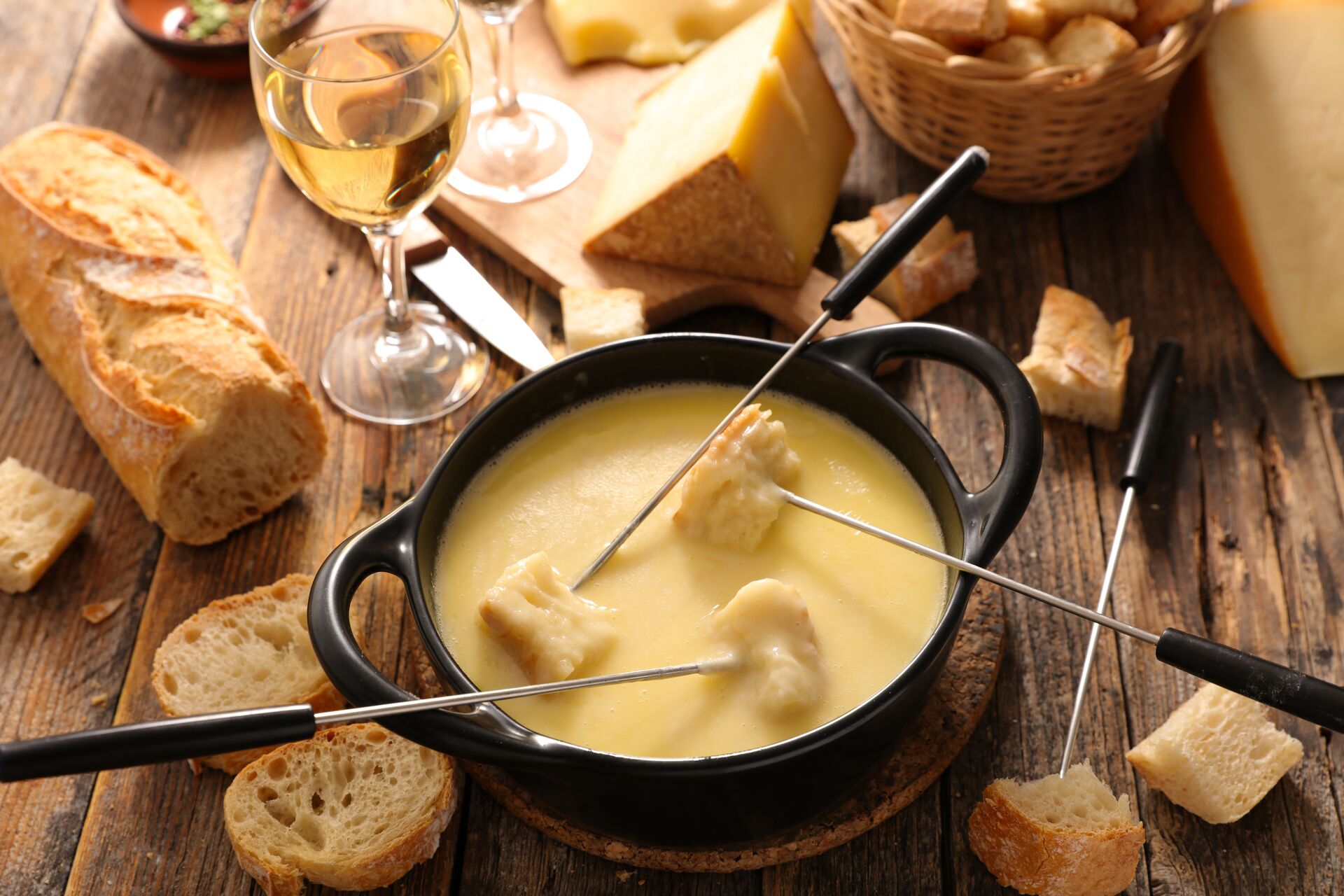 The cheese fondue never fails to please. Gruyere or Emmental cheese is melted, along with flour white wine, garlic and often a dash of Kirsch liqueur. Warm and gratifying, fondues can be infused with truffles and mushrooms, and are eaten with bread or vegetables.
According to a recent study conducted by the Eco Experts, Switzerland is the top country in Europe to be vegetarian. The study looked at the number of veggie-friendly restaurants available, the annual meat consumption and the price of meat by the kilogram. Switzerland has just over one hundred and sixty-five veggie-friendly restaurants per one hundred thousand people, the highest density in the twenty-six countries evaluated.
Discover this on: Glorious Switzerland
Read more: Why you should visit Switzerland in the off season by this Travel Director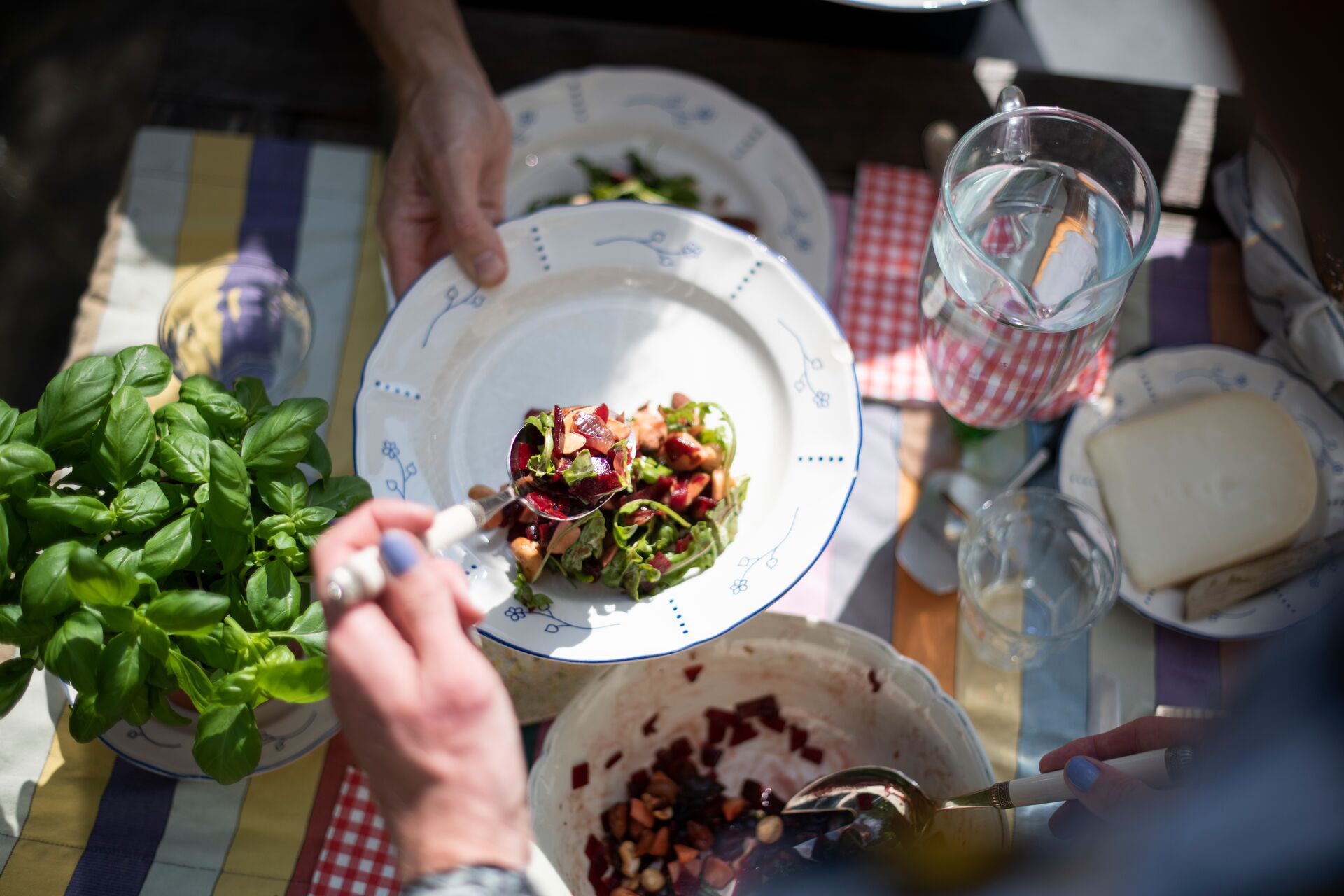 Delicious cuisine makes your journey exceptional, and superior dining is a key element of every Insight guided tour. We place vegetarian fare as a high priority, and all included meals have a thoughtful vegetarian option. Due to the many exceptional restaurants we have selected, and the thoughtful culinary experiences that we offer, you can be assured that everything that passes your lips is of high quality and packed full of flavor and flair.
From Farm-to-Table dining, Dine at Home experiences and many fabulous establishments, your tastebuds will still be tingling when you get home. When choosing your own restaurant on tour, your Travel Director will be well versed in great options for vegetarians at every destination. Fluent in the local language, they can also assist with navigating menus and any queries or requests that you may have whilst on the road.
If this has awakened your appetite and made you keen to try vegetarian dining in Europe, then take a look at our collection of premium guided tours.