Simply sublime, the islands of the Dalmatian coastline truly must be seen to be believed. Whether you are seeking history, natural beauty, peace and calm or the glamour of the Dalmatian Riviera, you are spoiled for choice. Island hop or stay a few days – wherever you choose you can expect warm hospitality, excellent local wine, historic wonders and delicious cuisine.
Some 1,244 islands are sprinkled along Croatia's Adriatic coastline, with only around 50 of these permanently inhabited. With so many to choose from, we spoke to Travel Director Greg, an expert on Croatia and this week's Insightful destination expert, to help find your perfect island. Take a look at the delights that await on Hvar, Brač, Korčula, Vis, and Mljet, and test your knowledge with our Insightful Trivia Game.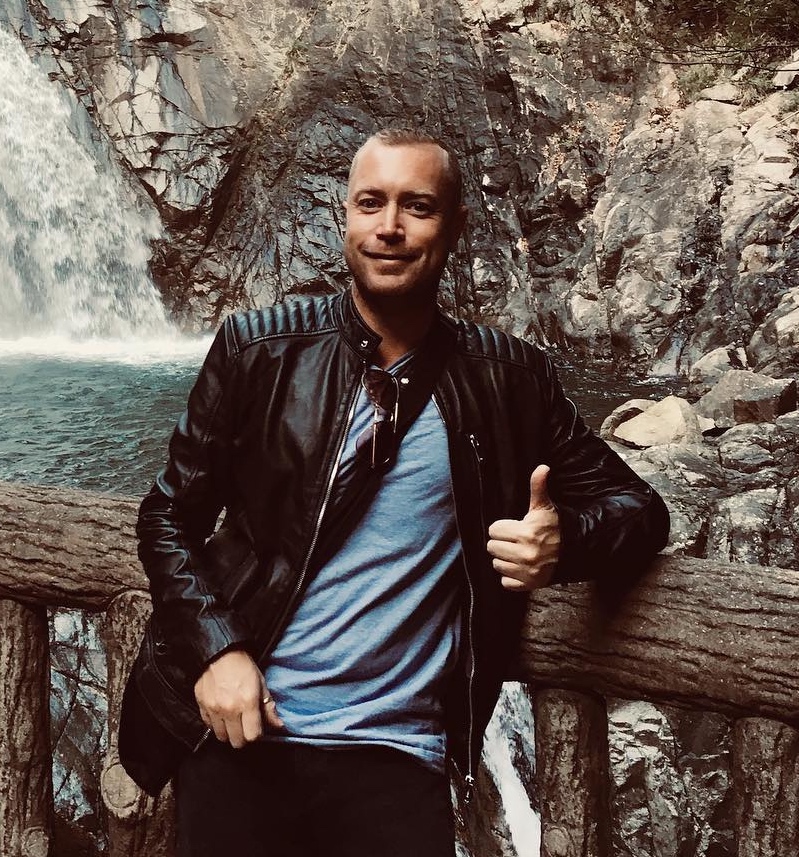 An expert on Croatia, Greg has worked as a Travel Director since 2006. His love affair with Croatia really took hold in 2013 when he started working in Eastern Europe full time. So much so that in 2018 he decided to make this beautiful country his home. "The people are just so welcoming here, and the food is fabulous. You never tire of the beauty of this country."
A draw for many visitors is Dubrovnik, one of the world's finest and best-preserved medieval cities, dubbed the 'Pearl of the Adriatic' by English poet Lord Byron. Along with stunning cities, Croatia has outstanding natural beauty in spades.
One of the most famous areas is the UNESCO World Heritage center of Plitvice Lakes National Park. A glorious expanse of forested hills with 16 cascading turquoise lakes and over 90 waterfalls, including the highest in Croatia, it's simply mesmerizing. The jewel in Croatia's crown, however, is undoubtedly the Dalmatian coastline and the exquisite islands dotted along it.
For travel inspiration, read our Croatia destination guide.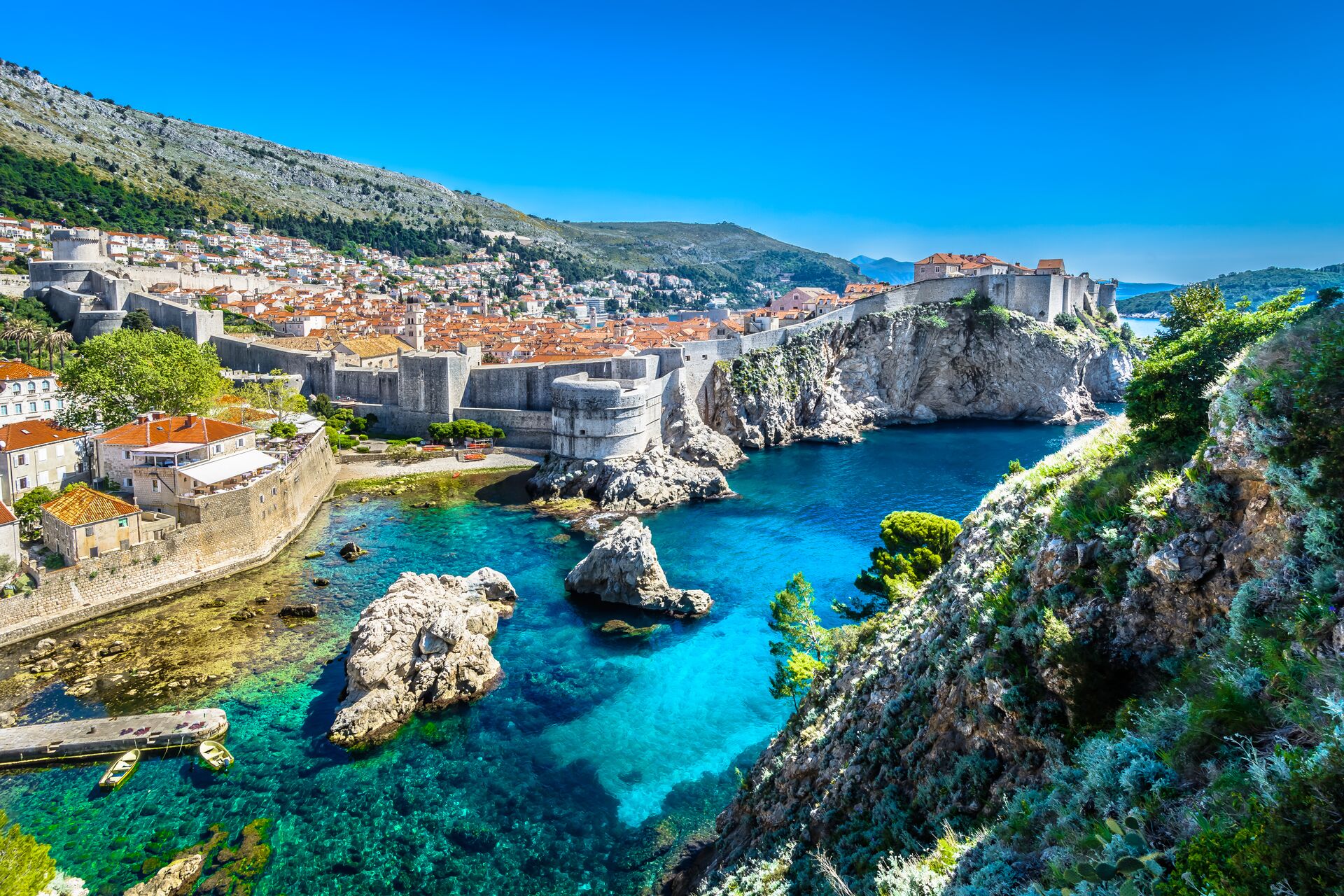 "One thing that often surprises people about Croatia is that is has some of the best-preserved Roman ruins anywhere in Europe, both on the mainland and on the islands," Greg says. "For example, in Pula you can find one of the largest and best-preserved Roman amphitheaters in the world." Constructed between 27 BC and AD 68, the Pula Arena is the only remaining Roman amphitheater to have four side towers entirely preserved.
"Another thing that may surprise you about Croatia is that you rarely see Dalmatian dogs," he adds with smile. "The Croatian's are a nation of dog lovers, and the breed originated here in Dalmatia, but don't expect to see them around every corner."
Take a look at: Eastern Capitals & the Dalmatian Riviera

THE DALMATIAN COASTLINE AND THE ISLANDS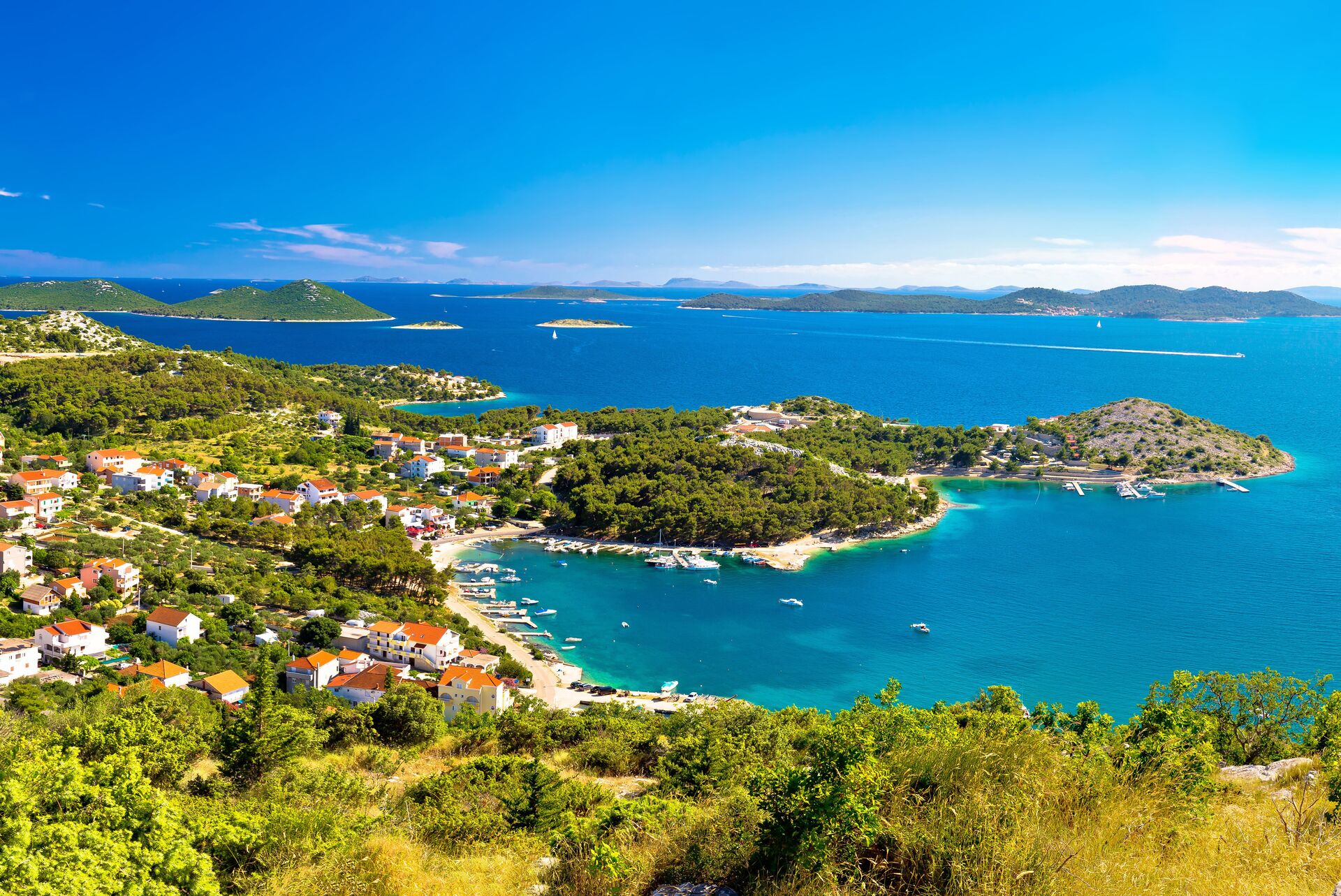 "The Dalmatian Coast is one of the most beautiful coastlines in Europe, rivalled only by the Amalfi Coast in my opinion," Greg says. "It has a real wow factor and is the highlight for most visitors. To truly experience Croatia, you have to see the coast and islands as they really add to the uniqueness of the country.
"The islands have their own kind of feel, compared to the mainland. They haven't changed much in a long time, so they're a bit more traditional and very authentic. The most popular islands have got some more modern parts to them for sure, but all have very quiet areas too.
"The most famous beach is on Brac, Zlatni rat, which you often see on iconic photographs, but they all have magnificent beaches and waters for swimming. And all have huge traditions in olive oils, winemaking as well in stone masonry. There's a lot of very famous limestone from these islands, which is used all around the world."
Discover this on: Dalmatian Elegance
SPLIT – GATEWAY TO THE ISLANDS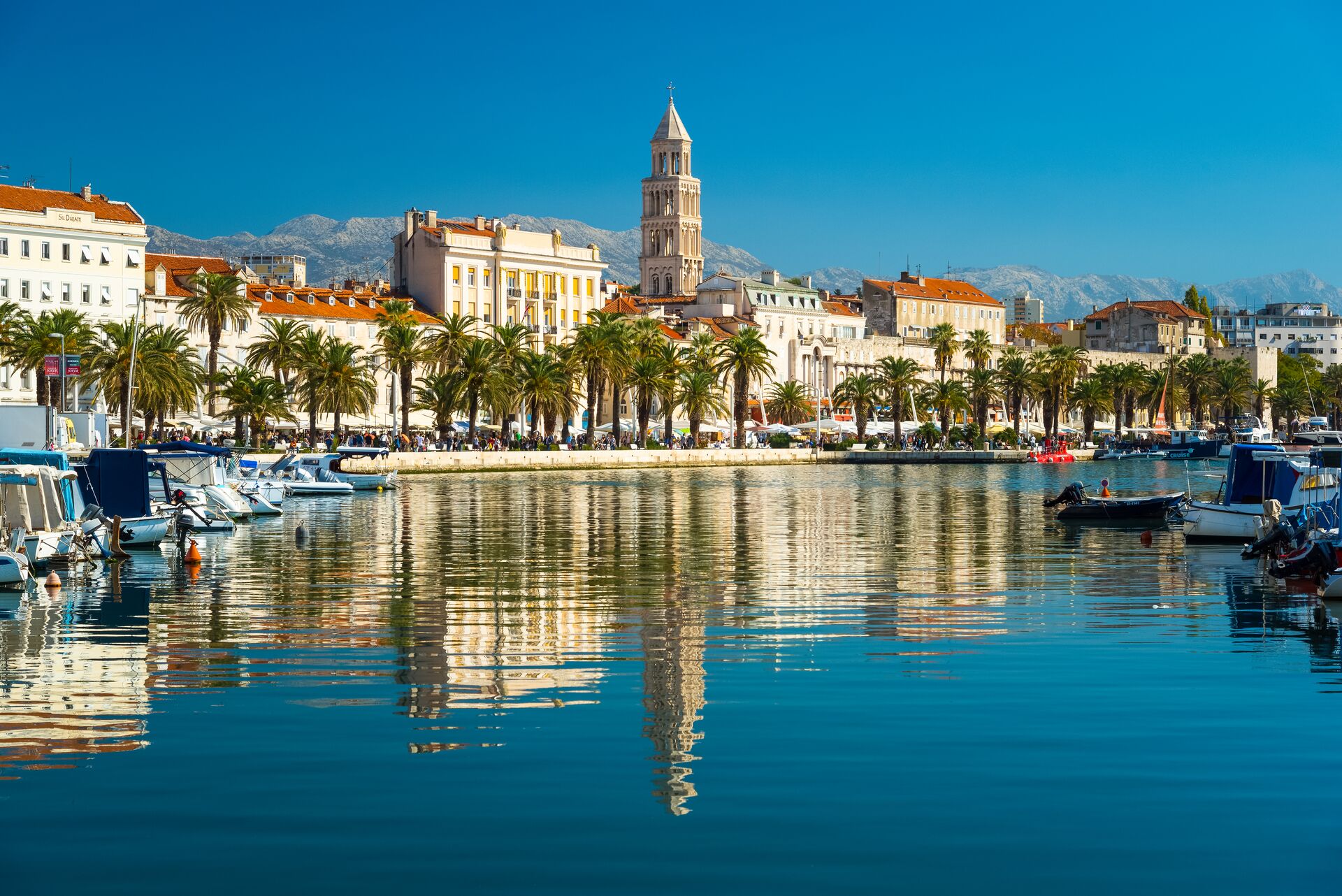 A fortress-like town on the Dalmatian Coastline, Split's ports and docks are the gateway to the some of the best islands and beaches in the Dalmatian region. So, if you are planning to go island hopping, you will most likely spend some time here.
"Split is a great place to explore, and is home to a lot of historical sites," Greg tells us. "Diocletian's Palace is one of the best-preserved examples of Roman palatial architecture in the world." The ancient palace was built for the Roman Emperor Diocletian at the turn of the fourth century AD.
"It's simply awe-inspiring, an architectural wonder," says Greg. "Diocletian's Palace is also unique because people actually live in the site and have done for generations. Its myriad of streets also hold within them many bars, shops and restaurants."
Discover this on: Eastern Discovery
Related article: 5 benefits of staying in a centrally located hotel with Insight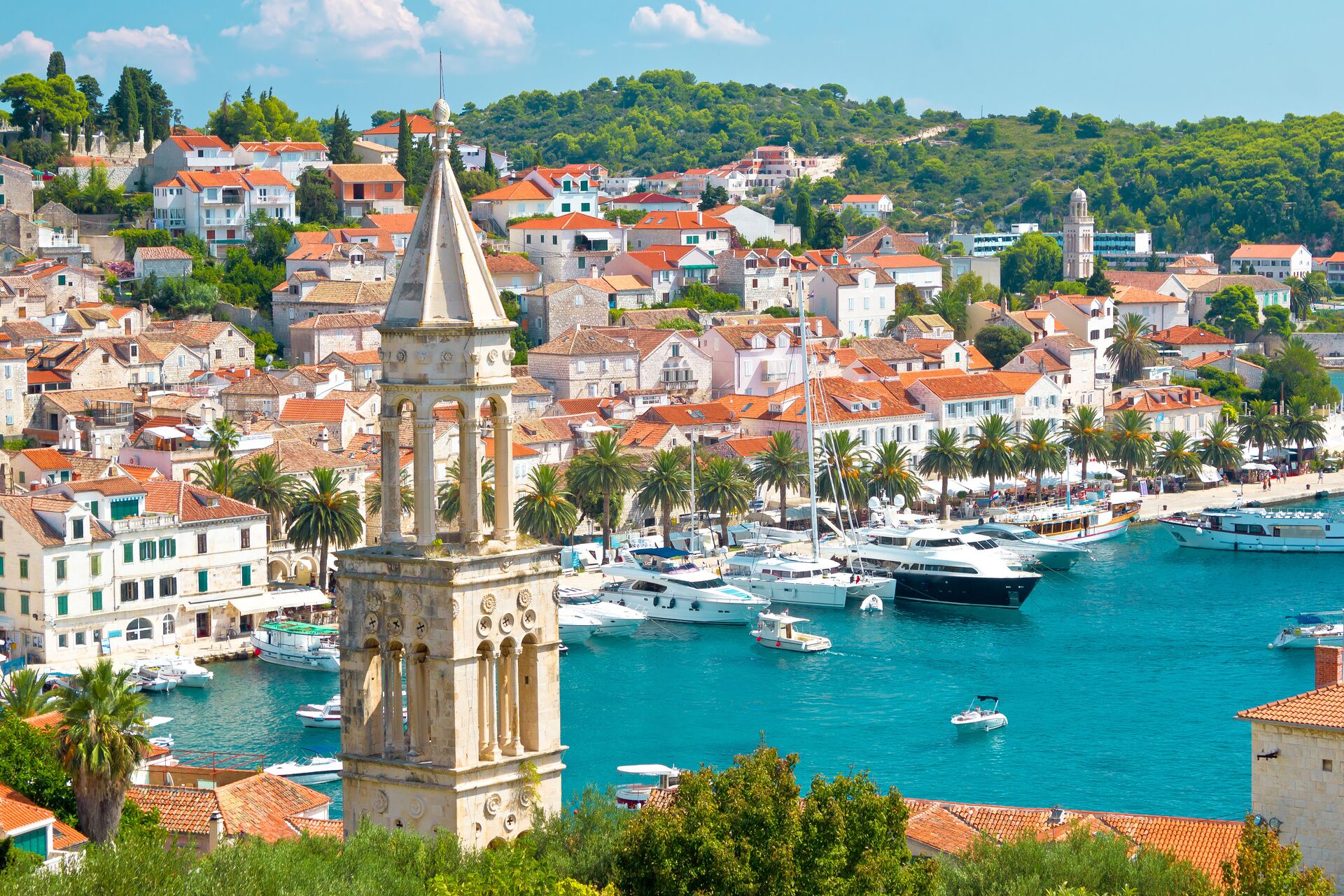 "Hvar is generally the most popular of the Dalmatian Islands. It has the oldest tourism history as well," Greg says. "Here you've got a mix of modern-day glitz and glamour sitting alongside medieval history. As well as some outstanding nature." Dubbed Croatia's sunniest island, Hvar is well known for its very mild Mediterranean climate. It's also one of the few with freshwater springs and a large fertile plain.
"As with all the islands you have amazing Venetian architecture, however Hvar is considered more lively, with Hvar Town being a popular spot for the younger crowd," he continues. "The island is a highlight of the Dalmatian Riviera and a great draw for the rich and famous. You can see their super-yachts moored in the Hvar Town marina. It's also home to some of the most expensive restaurants in the whole country. However, you could stay in a little village in Hvar, home to just a few dozen people and enjoy calm and quiet also," Greg explains.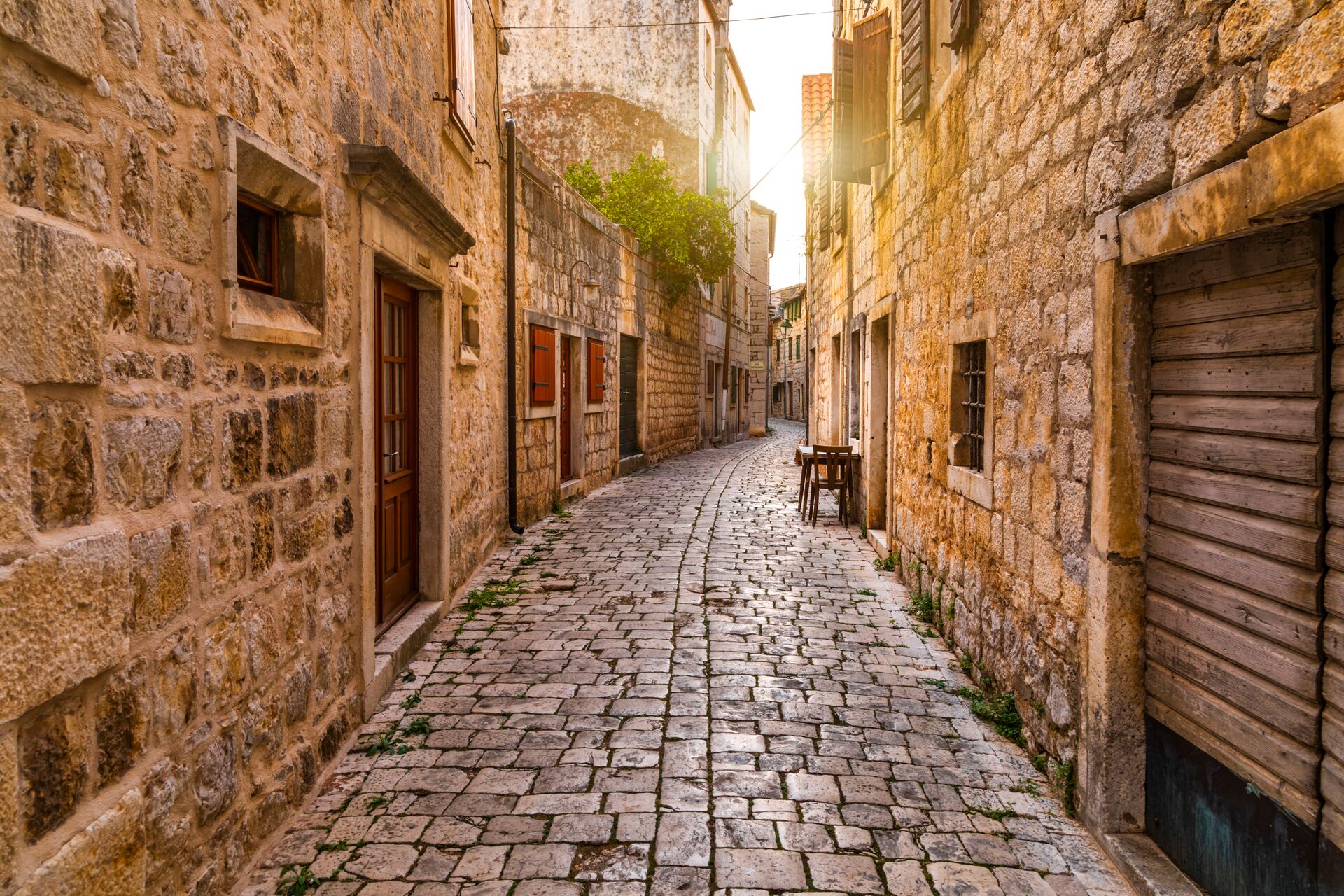 "Stari Grad is the oldest part of the island, dating back to ancient Greek time. It was latterly settled by the Romans and then the Venetians, so it has over 2300 years of history to enjoy." The Stari Grad Plain is a prime example of ancient Greek agricultural practices and designated a UNESCO World Heritage Center. "Here they use the same type of agricultural methods used over 2000 years ago, including a very similar systems to produce olives and wine.
"In the smaller towns and villages, you find famous products that are still being cultivated, such as lavender. And the whole island is filled with lots of wild herbs that are used in traditional dishes."
Discover this on: Country Roads of Croatia
Read more: How to spend a sunshine filled, 48 hours in Hvar, Croatia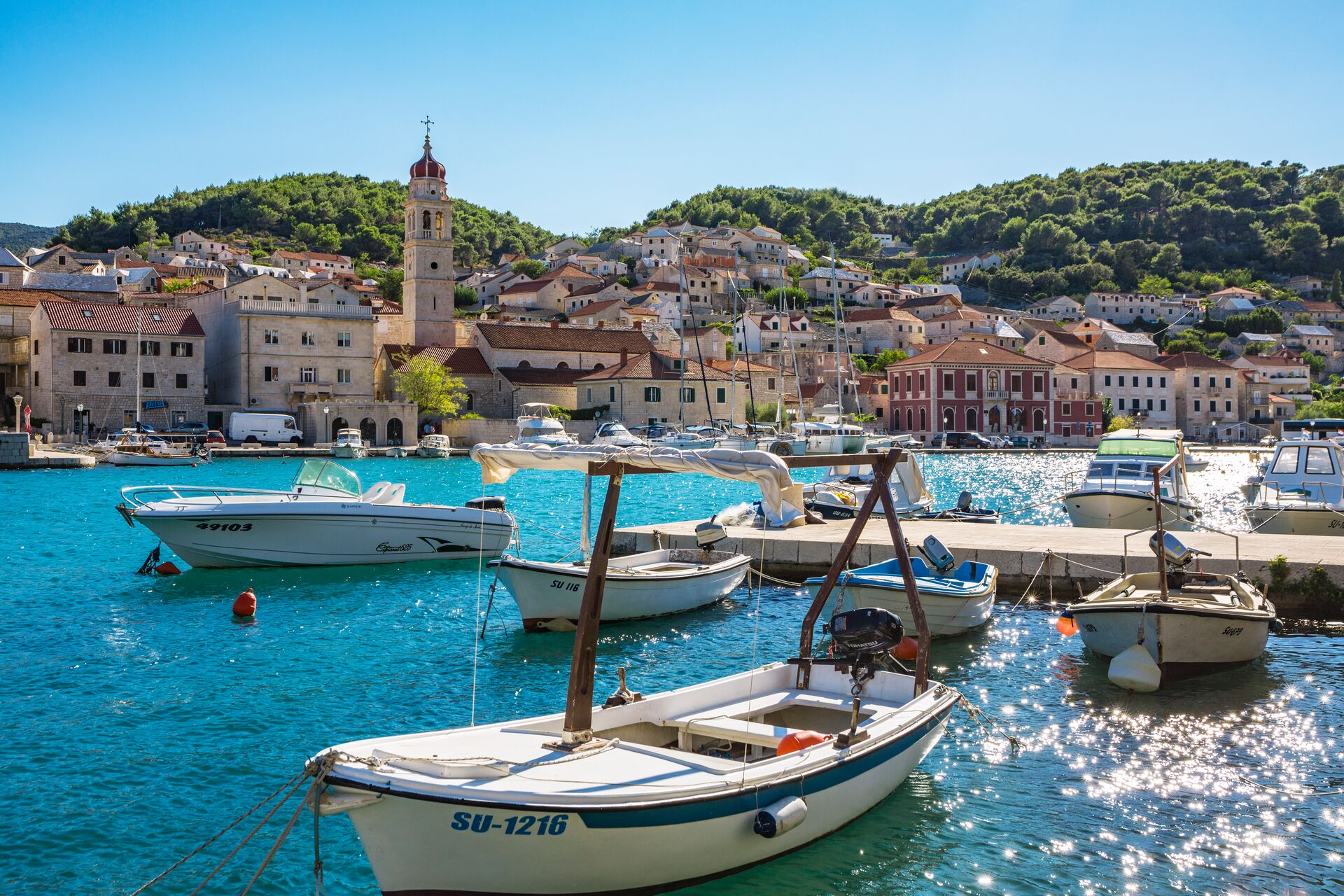 Brač is the largest island on the Dalmatian coastline, with similar landscapes to its well-known neighbor Hvar. Rolling hills, pine and fig trees, isolated bays and clear water can be admired through an extensive network of hiking trails.
"Brač attracts a more general crowd compared to Hvar, and is somewhat a quieter island, although each island has its quiet parts," Greg says. "It is also definitely a different experience – you will see wild sheep running around everywhere. A lot of the sheep are still owned by people, but they just run free, so you see a lot of lamb on the menu!"
Bol is the oldest town on the island of Brač and one of Croatia's most famous seaside resorts. Here you can walk along the promenade and swim at the picture-perfect Zlatni Rat beach.
Brač is also famous for its stone, which has been used in the construction of the White House, Diocletian's Palace in Split, and the Parliament building in Budapest. "Brač has a high school dedicated to stone masonry, that people from around the country can attend," Greg tells us. "As part of their schooling, students also learn to become sculptors and stone masons.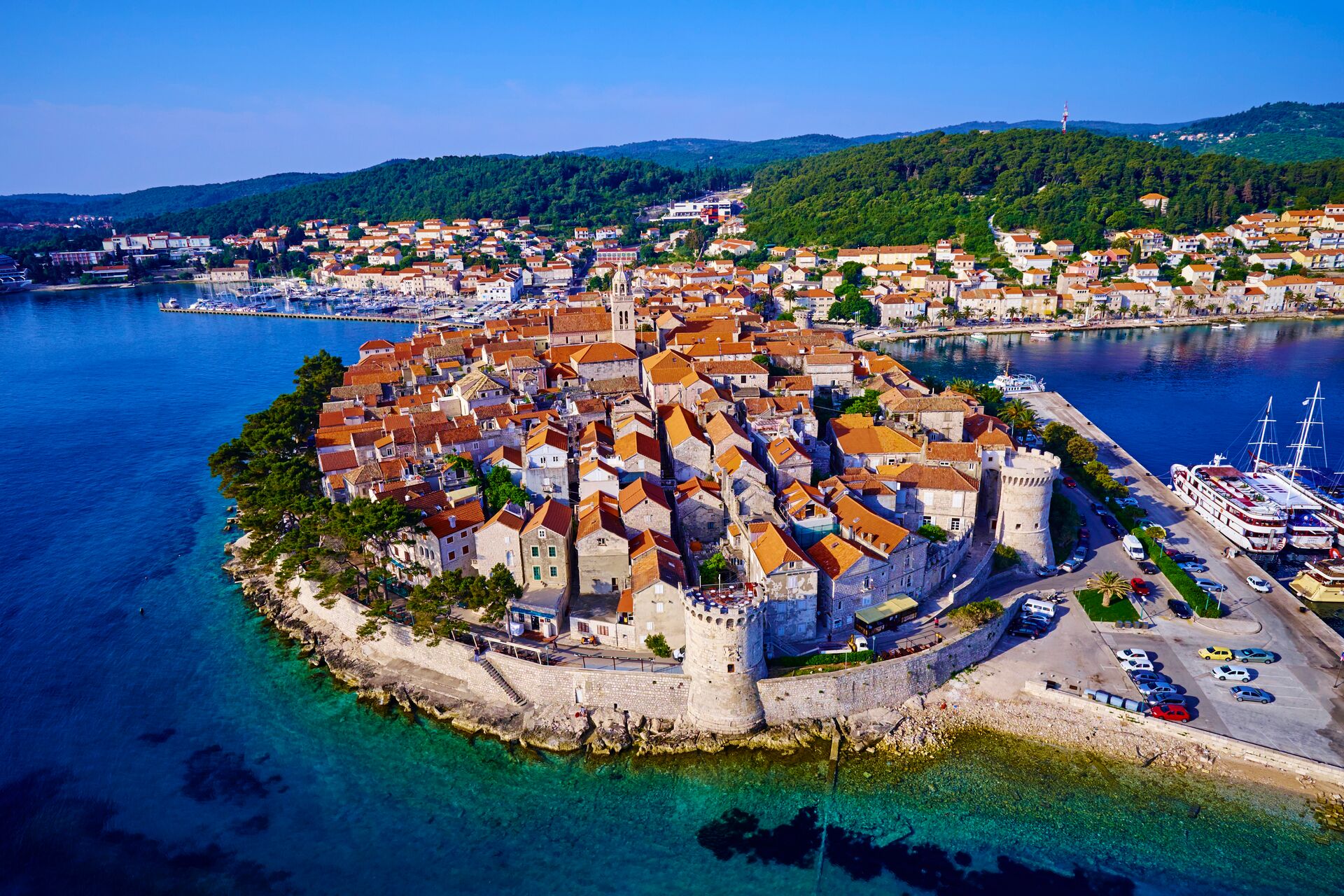 For those impressed with the walled city of Dubrovnik, or for those who have missed it, Korčula is a mini delight, with its fortified old town. "Korčula town is like a mini-Dubrovnik because it is a walled town as well, says Greg. "The 14th-century walls can be walked on for free and are dotted with gates and towers." Korčula town is also widely recognized as being the birthplace of the world explorer Marco Polo, although this fact continues to be disputed.
Korčula is known for its wine culture and the island is covered with vineyards, producing many unique wines only grown here. Over recent years the Dalmatian island has become a desired destination for wine lovers, looking or unique tours and tastings. The island also offers olive groves in abundance. "It is also the only place in all of Dalmatia that still has traditional sword dancing every summer, which is a real treat for visitors," Greg adds.
A must visit is the Korcula's town museum which houses a stone tablet called 'the psephism from Lumbarda' (4th century BC). "This is the oldest written document in Croatia with translations on it from Ancient Greece," Greg explains. Discovered in the second half of the 19th century, it tells the story of how Lumbarda was founded two thousand three hundred years ago.
Discover this on: Dalmatian Elegance
You may also enjoy reading: Are these the best natural hot springs in the world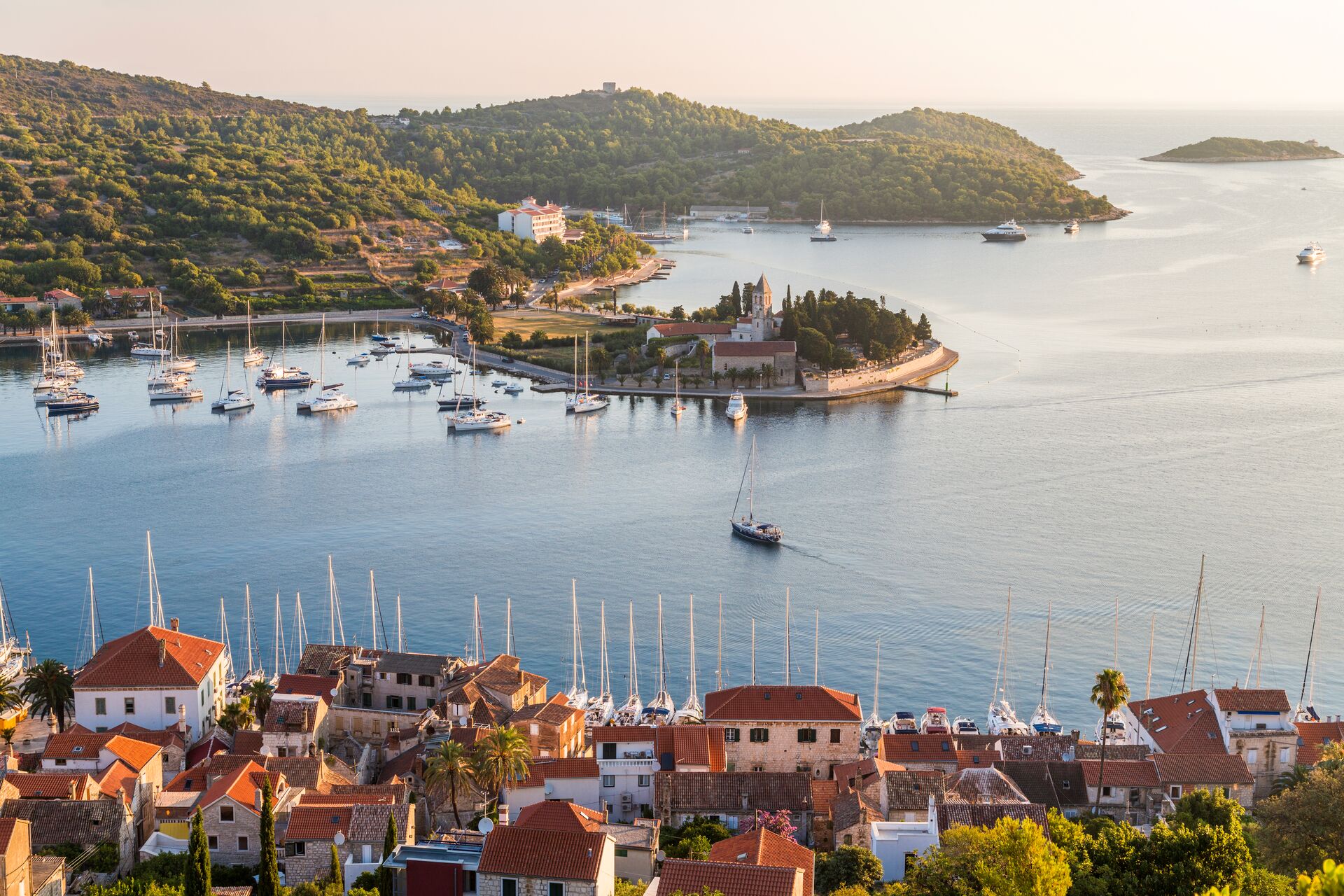 "If you want step back in time, then definitely Vis is your island," says Greg. Located in the middle of the Adriatic Sea, almost halfway to Italy, Vis was a military base from the 1950s until 1989 and remote for decades. "Much more traditional and quieter than its neighbors, Vis is becoming increasingly popular," says Greg. Picturesque old towns are nestled into bays, surrounded by the most beautiful blue waters, Vis is the perfect island to embrace the slow Dalmatian pace of life.
ABBA fans might also recognize the island from the film 'Mamma Mia'. "When they were filming Mamma Mia, they were originally filming in Hvar," Greg tells us. "But it was too crowded, with too much going on, so they moved the filming location to Viz because it was much quieter, more traditional, and felt much more like going back in time."
While the biggest draw to the islands may be the architecture, beaches and water, if it is nature and forests that you are after then Mljet should be on your list. Known as 'the green island', its magnificent national park was established in 1960. Aleppo pine and holm oak forests and two emerald-green lakes are very popular visitors. The Great Lake has the ruins of a 12th-century monastery on an Sv Marija Island at its center, which has served as a spiritual retreat for writers, thinkers, and mystics throughout the ages.
"Mljet is a great Dalmatian coastline destination if you are seeking tranquility and calm," Greg says. "The national park is beautiful and offers a great contrast to the other islands. Pomena, a small village and harbor, has some lovely restaurants serving fresh seafood and is where most overnight visitors stay. Here you'll have plenty of opportunities to mix with the locals."
To enjoy the best of the Dalmatian Coastline, its islands and more, take a look at our premium guided tours to Croatia.
And why not test your travel knowledge against Greg and other Insightful destination experts. Each week, our Insightful Trivia Game will introduce you to the world's leading destination experts and challenge you with a quiz to win a monthly travel prize.