Oktoberfest. It's the festival that needs little introduction. From its origins as a royal wedding party, this once modest annual gathering in Munich's Theresienwiese (or "Therese's Meadow") has evolved into a global phenomenon, inspiring innumerable international offshoots and homages.
And the catalyst for that evolution was one man that, despite his contributions, flies under the radar. This is the remarkable story of Georg Lang, a visionary innkeeper whose ambition and invention changed the nature of the festival forever.
For travel inspiration: Germany destination guide
A ROYAL BEGINNING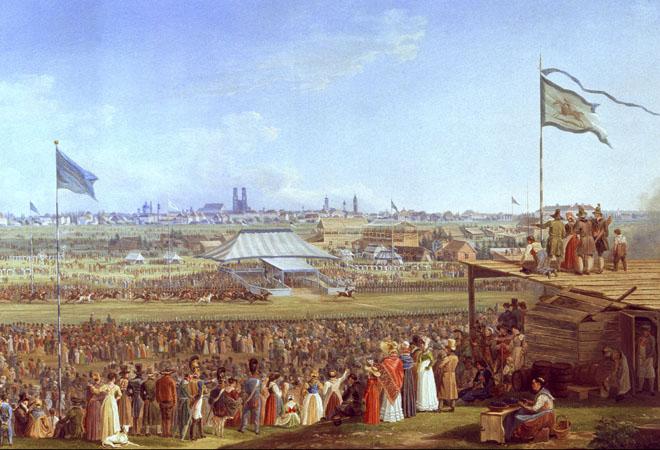 On October 12 1810 the Crown Prince Ludwig of Bavaria and Princess Therese of Saxony-Hildburghausen were married in Munich. It brought together the ruling families of Bavaria and Saxony-Hildburghausen, strengthening political ties between the two already-powerful German regions.
It also captured the public's imagination in a way not seen before. The wedding festivities were elaborate and grand in scale, commencing with a magnificent procession through the streets of Munich and lasting for five days in total.
There were numerous public events and entertainments, including horse races held at the Theresienwiese, or Therese's Meadow (it was named after the princess, of course) located just outside the city gates. These races were a huge hit among Munich's residents, and the festival atmosphere that enveloped the event laid the foundation for what would eventually become Oktoberfest.
We think you'll like: Making time: in conversation with one of Germany's artisan cuckoo clock makers
FROM HORSES' STABLES TO BEER STALLS
This city-wide wedding party was such a success it was decided it should become an annual event, to mark the anniversary of the prince and princess's nuptials. As the years passed, what started out as horse races evolved into a more diverse and extensive festival, incorporating elements of agriculture, entertainment, and, eventually, beer.
The agricultural shows expanded to include livestock exhibitions and competitions, showcasing the region's agricultural prowess. The introduction of amusement rides, games, and food stalls added to the festival feel, attracting visitors from increasingly further afield.
Eventually the horse races faded from prominence, while the focus on beer and the jubilant atmosphere persisted. The name 'Oktoberfest' was more widely adopted, distancing the festival further from its royal origins, and helping the gradual transformation into an annual celebration of Bavarian culture and tradition, with beer at the forefront.
We think you'll like: Experience the best of Germany's past, present and future in 12 days
THE INNKEEPER EXTRAORDINAIRE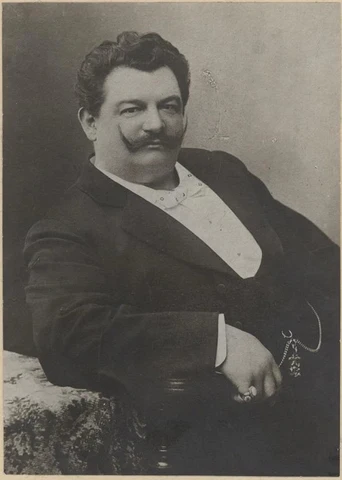 For brewers and innkeepers, Oktoberfest was a business boon. But while most merely accepted the seasonal event as a blessing, one man saw his opportunity to make the most of this annual windfall – and carve out a place for himself in Oktoberfest legend.
Georg Lang was already a successful innkeeper in Nuremberg, using innovative methods to draw in crowds. He installed electric lights (a rare novelty at the time) to illuminate his sign, had a 25-strong band playing every day, and dabbled in vaudeville theatre. The result was booming business, but he always had one eye on the next big opportunity – in this case, it was Munich's Oktoberfest.
BEER AND BACK-HANDED DEALS
Lang had observed that, while Oktoberfest was clearly a runaway success, it was missing a trick. The tents from which brewers would sell their beer were relatively small, and didn't allow for the kind of elbow-swinging exuberance that Lang advocated for in his inns.
The problem was that Munich's local government had placed restrictions on the size of the lots that brewers could lease for their tents. But Lang thought he saw a loophole in the system – he paid five other innkeepers to act as undercover agents, bidding on five adjacent lots for 1898 festival. The combined size of the lots would allow him to create the largest tent Oktoberfest had ever seen.
The ruse worked, and he had managed to charm enough support from the local municipal authorities that there was no significant objections to his plans. And so, Lang's 'First Bavarian Giant Hall' was created, with enough capacity for 6,000 people and 120 employees – including a 30-man orchestra.
We think you'll like: 7 incredible experiences you'll enjoy on our Oktoberfest, the Germanic Experience tour
PERFECTING THE FESTIVAL FEELING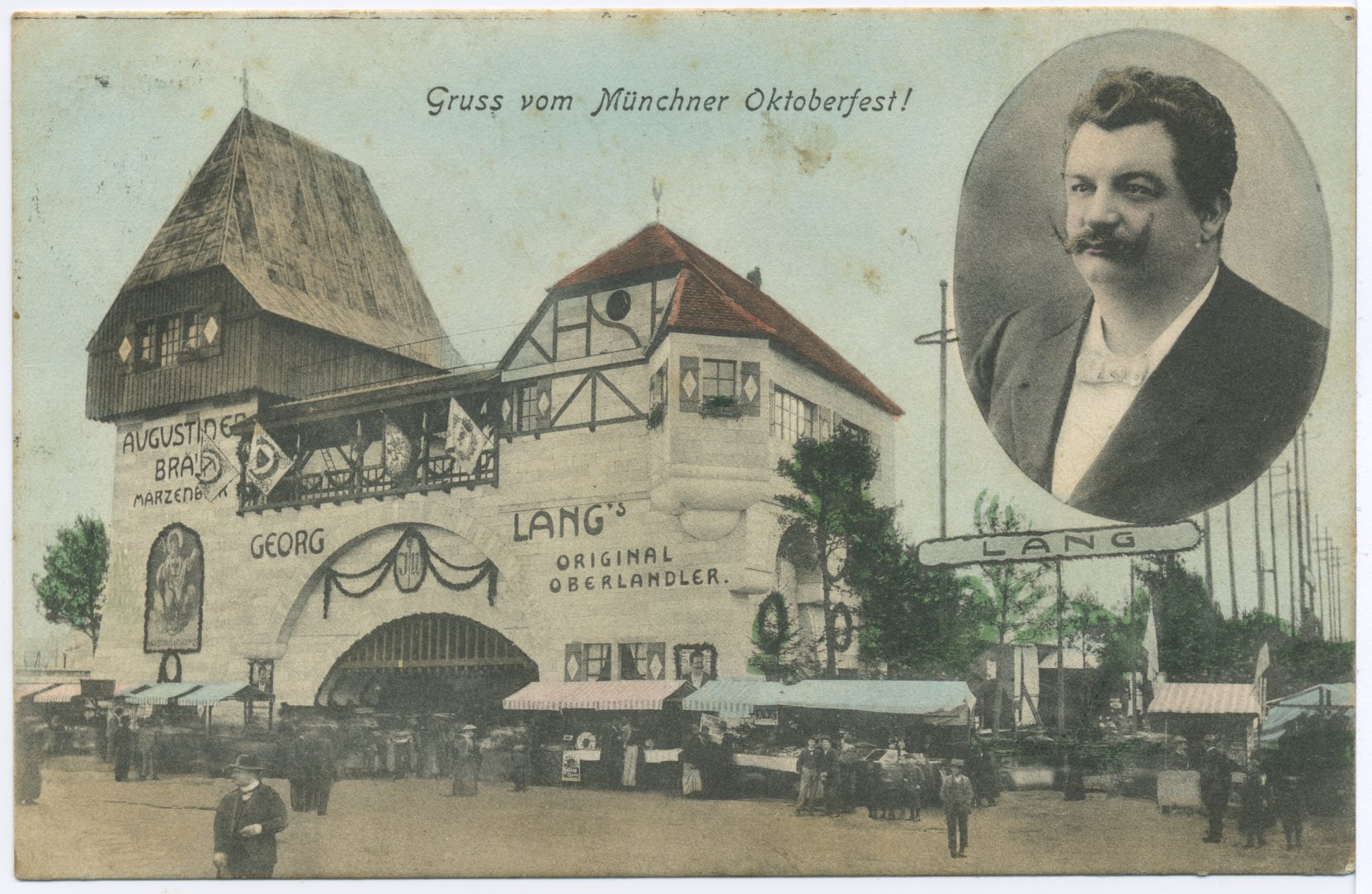 Lang had an instinct for knowing how to pull crowds, and to keep them coming back. Despite being an outsider, he had charmed his way into being one of Oktoberfest's most prominent characters. His beer tent was advertised on posters, and visitors piled into his tent if for nothing more than to see the scale of it for themselves.
But attracting visitors and keeping them are two different things. And Lang knew he couldn't rely solely on the grandiosity of the tent for too long – he had to create an environment that convinced people to stay. So, his 30-strong orchestra played for free. He also provided 50,000 song books – again, for free – so drinkers could sing along to the music the band were playing.
It was, quite literally, a roaring success. But he didn't stop there.
We think you'll like: Golden idea: understanding the genius of Amsterdam's canals
LEAVING A LEGACY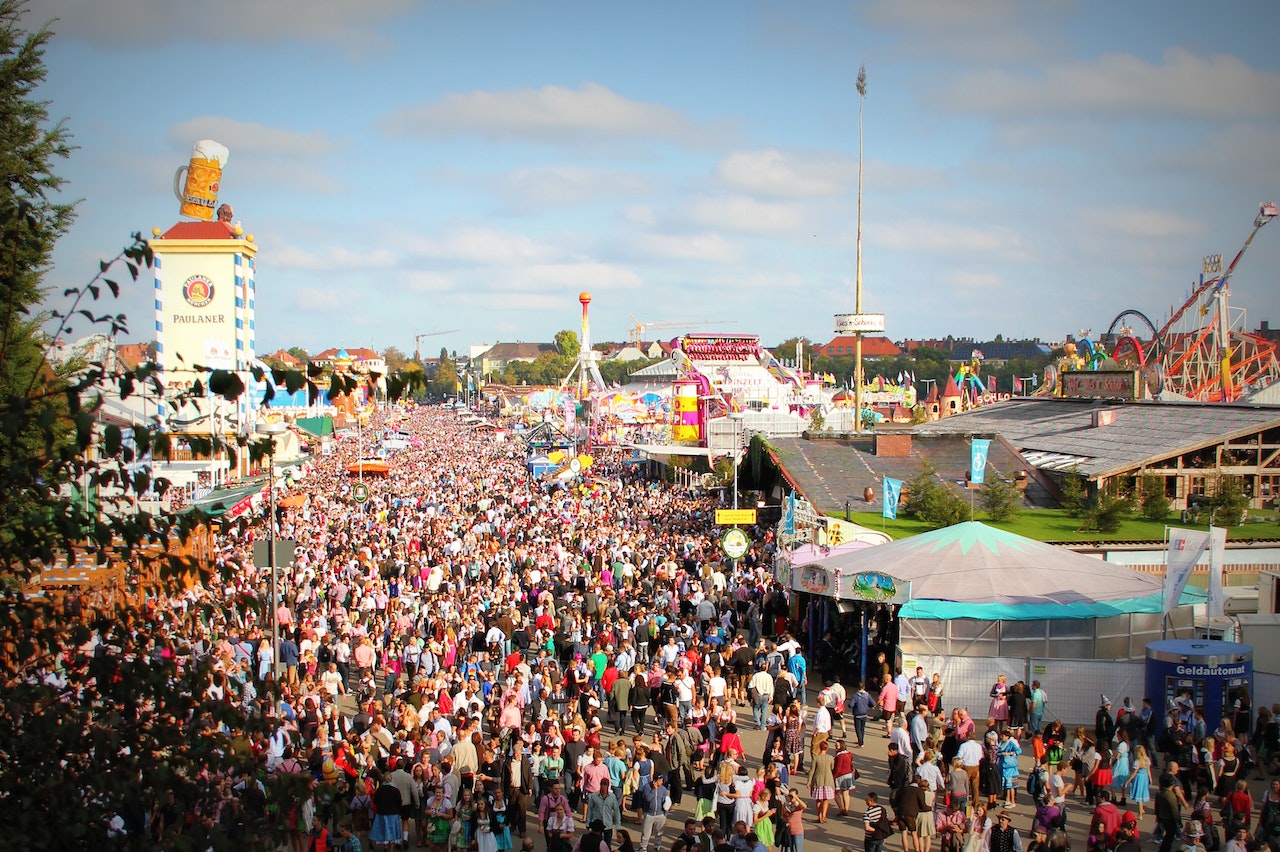 They say success breeds success, and that was certainly true of Lang's exploits in Munich. After breaking through the canvas ceiling with his 6,000 capacity brewery tent, other businesses wanted a to get a swig of the action. From 1903, the Augustiner brewery, Munich's oldest, created a tent twice the size of Lang's original.
Not only was it larger in stature, but it was embellished with design elements to further set it apart – including, but not limited to half-timbering effects, battlements and a portcullis. These traditional Nuremberg architectural hallmarks symbolised Lang's success – not just as an entrepreneur – but as an outsider. He had revolutionised Munich's most beloved institution, and in doing so cemented himself in the Oktoberfest history books.