The Venetian islands are steeped in history, famously inspiring some of history's most eminent artistic figures. Located directly across the lagoon from the Fondamente Nuove, San Michele Island is Venice's cemetery island, formed of two islands now joined and solely occupied by tombs, chapels and cypress trees. Considered a sacred place as opposed to a tourist attraction, a visit to San Michele offers an important insight into the history of Venice and its inhabitants.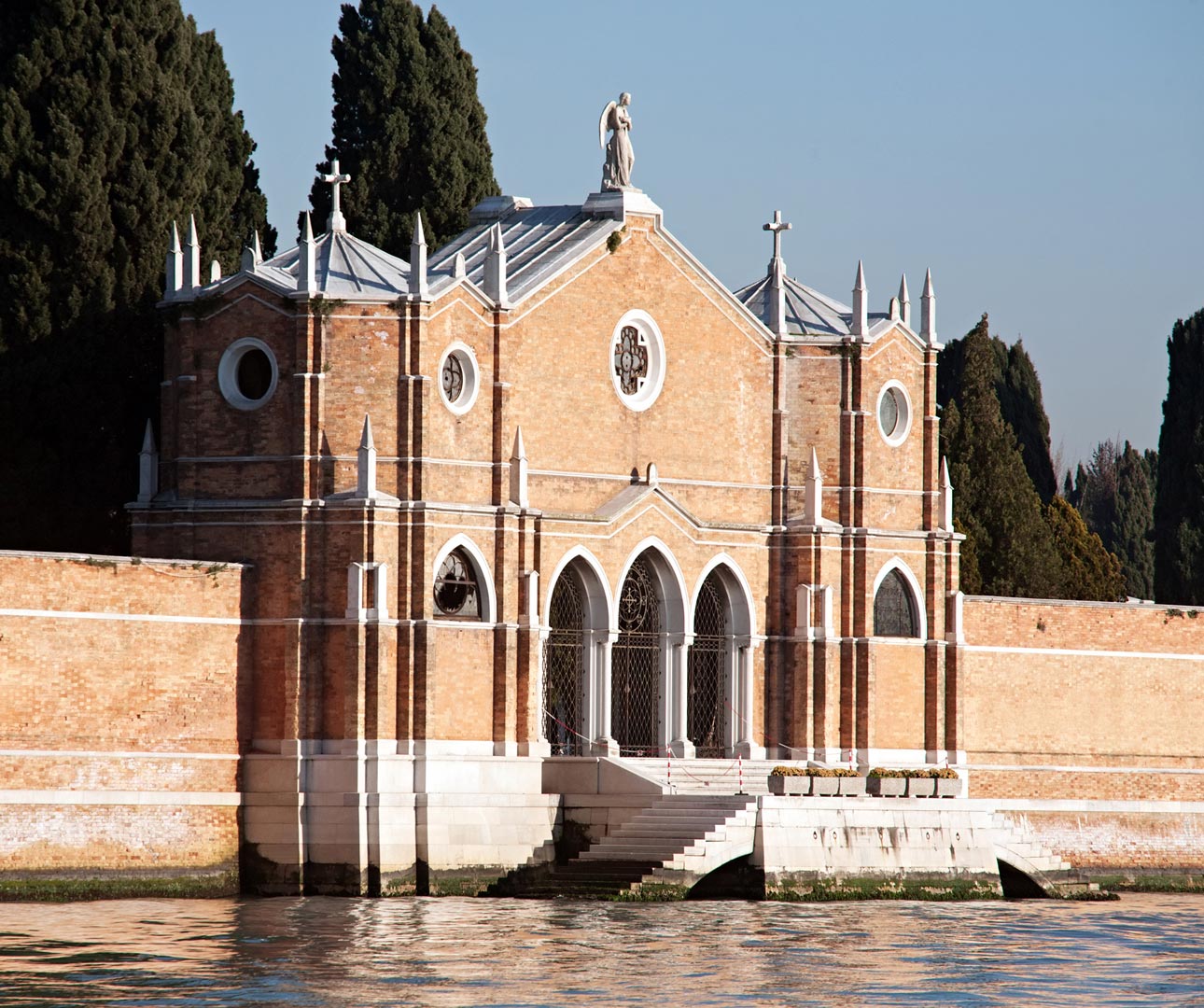 A former monastery, it wasn't until 1837 that Napoleon declared the island an official cemetery. Before that, Venetian practice had been to bury the dead under church floors or paving stones, which was deemed unsanitary given Venice's susceptibility to Aqua Alta, the floods which spread throughout the city several times a year.
If local legend is anything to go by, it's worth avoiding visiting San Michele on November 1st or 2nd. According to Venetians, this is the day that the dead leave San Michele Island to process through the streets of Venice en route to their homes, whereupon they take a seat at the heart of the house, next to the kitchen stove. For this reason, superstitious residents believe it's terribly bad luck to look out of the window on this day.
Back on San Michele, the cemetery is split into sections: Catholic, Orthodox (known as the Greco), Protestant, Commonwealth War Dead and even gondoliers. The majority of remains interred here are housed in the long avenues and rows of tombs, many of which feature photos of the deceased. On the boat ride over, expect to be sitting beside solemn locals clutching flowers, many of whom come regularly to tend the graves of their late loved ones.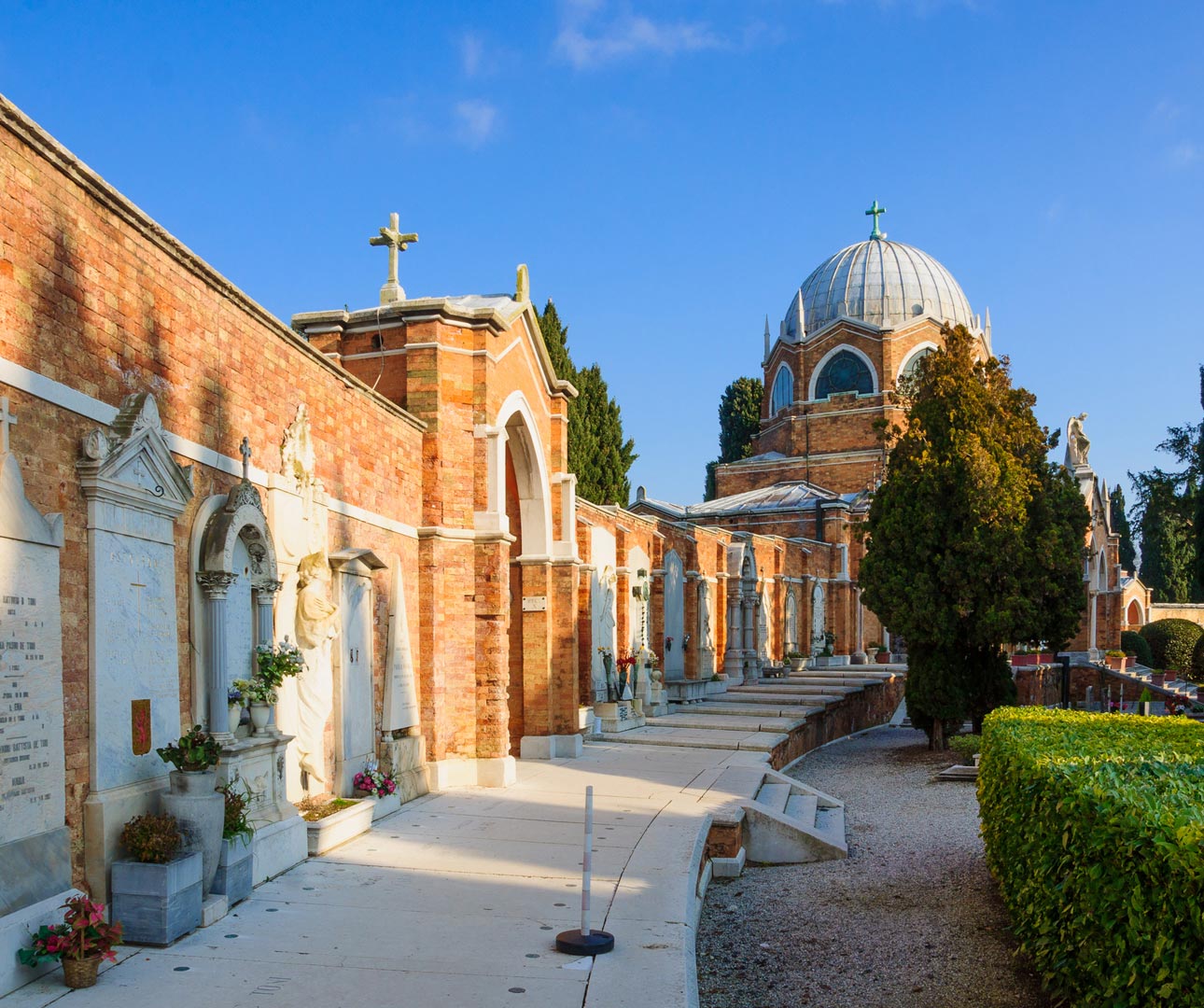 The majority of graves, however, are temporary. Due to San Michele's strict space constraints, most remains are moved elsewhere after approximately 10 years. The few exceptions to this rule are tombs belonging to notable Venetians or foreign celebrities. In the Orthodox section, you'll find the final resting place of famed founder of the Ballets Russes, Sergei Diaghilev, who died in Venice in 1929. The pink ballet slippers placed atop his tomb are a poignant reminder of Diaghilev's long and storied career. Russian composer, Igor Stravinsky (a longtime collaborator of Diaghilev), is buried nearby, having been laid to rest here on account of his close connections with Venice. The composer was so taken with the Floating City that he chose to premiere his Rake's Progress opera at La Fenice in 1951.
In the Protestant part of the cemetery you'll find Noble Prize-winning poet Joseph Brodsky, whose Watermark: An Essay on Venice detailed his continued love of the city, which he had visited over 17 times before he wrote the work. The Protestant cemetery also contains another eminent literary figure, Ezra Pound, who found his way to Venice after being confined to a mental asylum in America on account of his alarmingly pro-fascist views. The city inspired his most famous poetical work, The Cantos, and after his death in 1972, his body was rowed by four gondoliers dressed in black to San Michele.
Residents aside, the architecture of San Michele Island is worth taking a moment to appreciate. The Chiesa di San Michele in Isola, a Renaissance masterpiece begun in 1469 by Codussi and is thought to be the first Renaissance design in Venice – an inspiration for the monuments that followed. In stark contrast, San Michele is also home to the strikingly modern Courtyard of the Four Evangelists, part of the ongoing project by David Chipperfield Architects that aims to redress the imbalance of San Michele's romantic façade with its public purpose as a municipal cemetery. This sleek courtyard features basalt-clad walls engraved with scripture from the gospels of the Four Evangelists.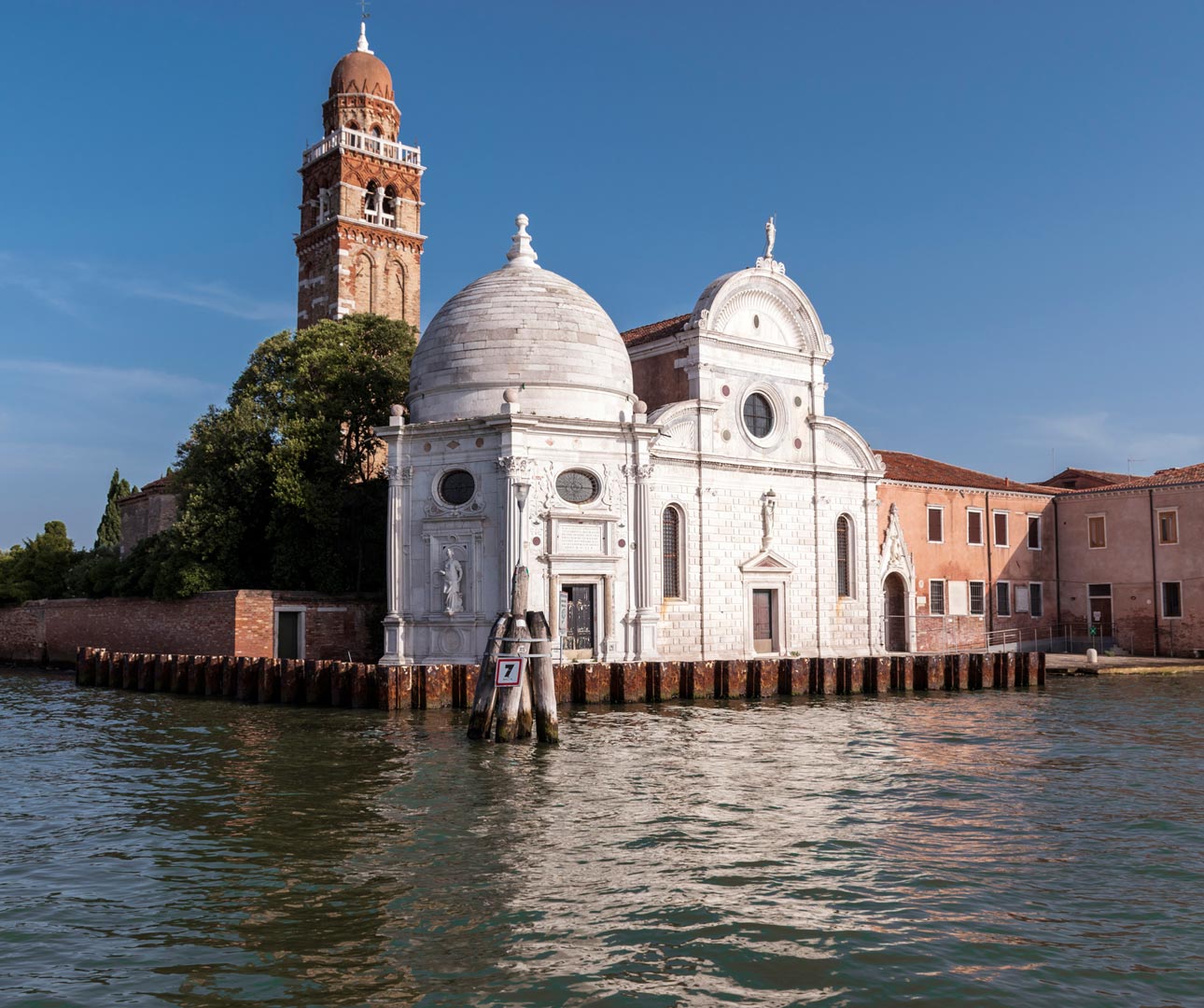 Discover the magic of Venice for yourself on an Insight Vacations Easy Pace Italy journey.