Travel lovers all around the world are champing at the bit to get back on the road, to see the sights and explore fantastic destinations.  Rest assured all of us at Insight Vacations are feeling the same, so we are very pleased and excited to share that we have recently welcomed guests on our first US tours since the start of the pandemic. It felt so good to be back out and doing what we love – giving travelers the magical journey of discovery that they are yearning for. Bring on the big smiles, inquisitive minds, and unforgettable experiences!
A range of USA trips have taken place, with the first out being Enchanting Canyonlands, traversing the states of Arizona, Utah and Nevada and featuring the iconic Grand Canyon and Monument Valley. Other departures include American Parks Trail which takes you on an exciting journey through the history of the Wild West, through Colorado, South Dakota and Wyoming; and Jewels of Alaska, which throws a spotlight on this stunning and intriguing nature-lovers paradise. Our guests were all US travelers, enjoying and embracing the opportunity to explore their own beautiful country. All tours included premium hotels in great locations, authentic dining, a range of unique immersive experiences led by Local Experts, and the services of a highly skilled Travel Director and the newly created role of Well-Being Director.
Your well-being completely covered
As well as being our first US tour to take place since the start of the pandemic, the Enchanting Canyonlands guided tour was also notable for being the first Insight Vacations departure with a Well-Being Director in place.
The brainchild of The Travel Corporation's Chairman Stanley Tollman, this innovative new role of Well-Being Director was created in response to the pandemic. Purposely designed with the forethought that, once travel was possible again, we wanted our guests to feel completely confident in venturing back out into the world once more.
Responsible solely for the welfare of guests, to help navigate everything health and hygiene related in the new normal, the Well-Being Director provides additional reassurance and logistical support throughout the tour. Working in addition to the Travel Director who focusses on providing a seamless customer experience, this combination of support personnel offers our valued guests a comforting, premium service. It makes us very happy and proud to be able to continue to offer a magical Insight Vacations experience, whilst at the same time ensuring everyone feels at ease.
Stunning canyons and magnificent monuments
This first adventurous group of eager travelers, met up in Scottsdale, Arizona to start the seven-day Enchanting Canyonlands tour. An expedition through some of Mother Nature's most majestic creations, the tour sets out along the Oak Creek Canyon Scenic Byway, and heads straight to the iconic Grand Canyon for a breathtaking opening.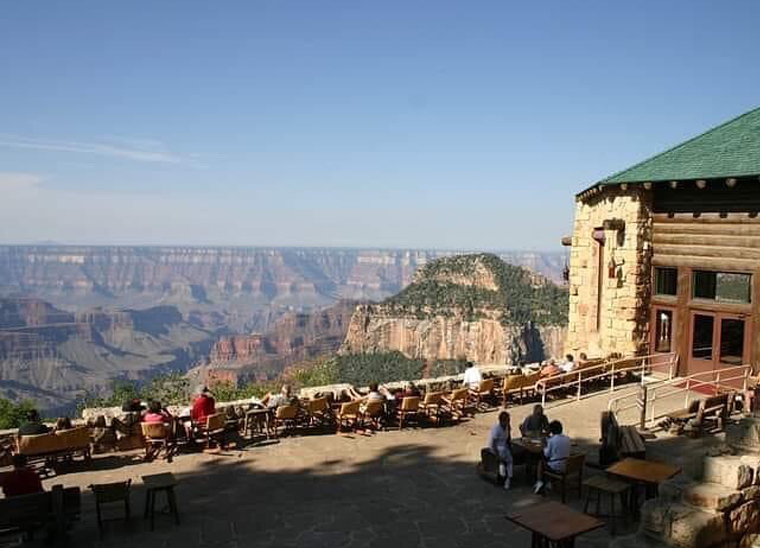 Guests stay inside the Grand Canyon National Park and enjoy an unforgettable dinner with panoramic views overlooking the canyon's South Rim, with our beloved Local Expert Canyon Tim on hand to share his encyclopedic knowledge of the area. One can't fail to be enchanted and amused with his stories and anecdotes and impressed by the origins of the five-million-year-old canyon, its rock formations and unique ecosystem.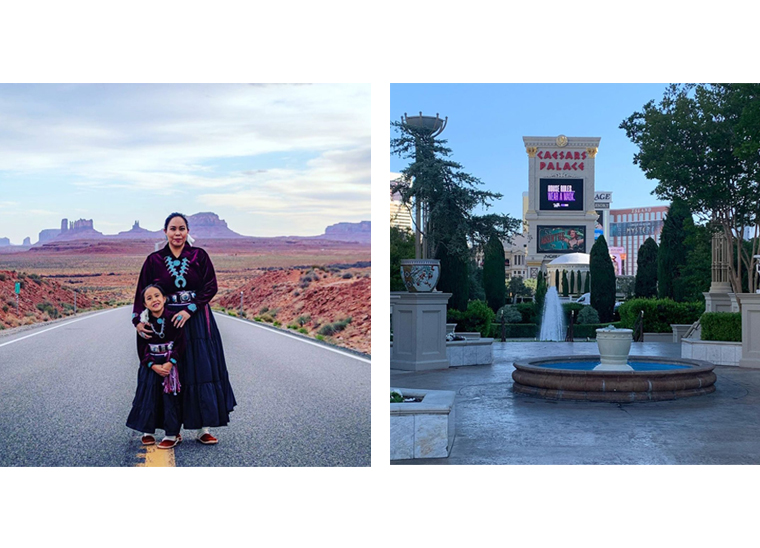 Joining a Navajo guide makes the trip through the spectacular Monument Valley even more meaningful and memorable, learning all about Navajo history, culture and heritage (one of Insight Vacations' many MAKE TRAVEL MATTER® Experiences). The voyage also takes in Arizona's magnificent Lake Powell, before moving on to the red rock pillars, pine trees and stunning cliff and canyon landscape of the Zion National Park in Utah. Finally, nature is swapped for the bright lights of Las Vegas, a Celebration Dinner and a stay at the iconic Caesars Palace. You can read more about the Enchanting Canyonlands guided tour our blog here.
"Amazing" to be back out on the road again
Carol Kendrick, the Well-Being Director on this recent Enchanting Canyonlands guided tour, describes being back out on the road as "Amazing", with the new roles being a very welcome and important addition to the group dynamic and service. "Rules can vary from state to state, city to city and establishment to establishment, so it's our responsibility to ensure that we know what's required, and that guests know what to expect" explains Carol, "Everything from luggage handling to the way meals are served and how venues are operating can change daily."
With a natural pride for her work, Carol ensures guest security and satisfaction, and knows exactly what support guests need in these new times. She explains "It's the details that might seem small but can be confusing or contradictory, so we work behind the scenes to ensure that the guests don't have to think about anything other than having a good time." 
The role of the Well-Being Director is unique and an industry first, requiring an exceptional person with a strong combination of skills, including meticulous attention to detail. Specially trained to provide guests with the latest information on international developments and guidelines, the Well-Being Directors stay up to date with the latest regulations from the World Travel & Tourism Council (WTTC),  World Health Organization (WHO) and local government authorities. They ensure all hygiene, physical distancing and well-being regulations are met each day and carry out daily monitoring and health checks of all guests, as well as the Travel Director and driver.
Taking a proactive approach to guests' welfare, the Well-Being Director additionally is responsible for ensuring the premium hotels, restaurants and other venues visited always meet with our highest standards of quality.
Breathtaking scenery at your fingertips
Other very successful recent departures include:
The Wild West inspired American Parks Trail which traverses beautiful, rugged land famous for cowboys and rodeo. Here you can follow in the footsteps of infamous characters such as Calamity Jane and Wild Bill Hickock, taking in the splendor of the Grand Teton National Park, and the vast Yellowstone National Park. Known for its unique geothermal activity, spectacular landscapes and abundant wildlife, guests at Yellowstone can walk among hot springs and watch erupting geysers, and look out for sightings of wolves, bears and elk. The trip also ventures into the heart of the Black Hills of Dakota, and takes in the Mount Rushmore National Memorial and the Crazy Horse memorial, dedicated to all Native Americans.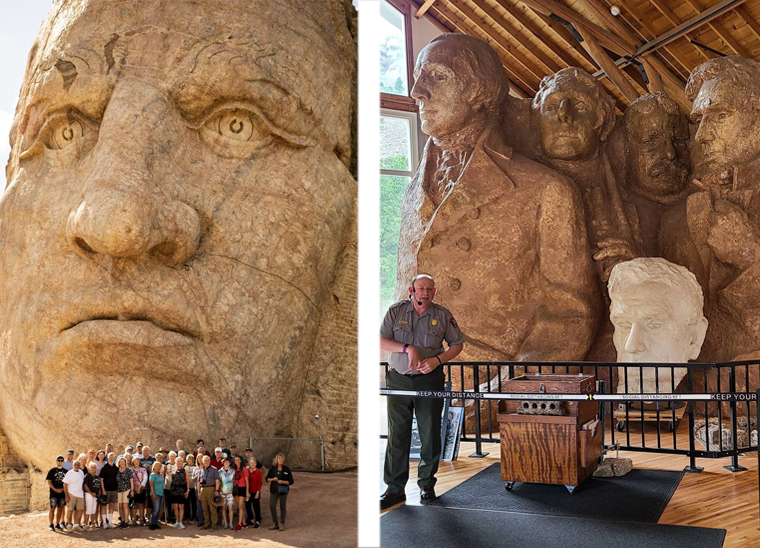 A nature lover's must-see, Jewels of Alaska, with the most spectacular scenery, glaciers and stunning national parks. Starting in Anchorage, the guided tour explores the Matanuska Valley and the rivers and wildlife of Talkeetna. Guests take a unique and memorable glass-domed railcar journey on the Alaskan railroad, through breathtaking scenery and over rushing streams. We explore Denali National Park, home to the highest mountain peak in north America Mount McKinley, the on to Girdwood, the beautiful Mount Alyeska ski resort and Prince William Sound.
Small group bubbles mean extra time and peace of mind
Insight Vacations has always offered smaller group sizes to keep the vacation experience intimate and personal, with a range of options to choose the ideal size. Guests can choose Classic Group departures, which average just 33 guests, or choose our Small Group departures, capped at just 24 travelers. No matter your choice, you will enjoy plenty of space on every tour.
Smaller groups mean more time to spend on the things you want to do and less time spent waiting around, plus more personal attention from your Travel Director and Well-Being Director and more personal space. Combined with our specially configured coaches with fewer seats, as a guest you are able to enjoy both your social travel bubble and your personal space.
Other health and safety pandemic measures in place on all tours include a Pre-travel declaration for all guests, air-filters in coaches, and extensive sanitization of all surfaces. Full information on all protocols can be found here.
"Domestic travel is leading the travel recovery"
Guy Young, President of Insight Vacations, explains further, "Hearing from the fantastic Carol Kendrick in her role as Well-Being Director reiterates the value of traveling with a guided touring operator like us, because we have both an on-the-road and an office-based team who are entirely dedicated to making the vacation experience as hassle-free and enjoyable as possible for our guests, who can then just sit back, relax and enjoy a wonderful travel experience."
Domestic travel is leading the travel recovery and we are excited about our guests getting out there again, enjoying the culture, history, scenery, food and characters in these amazing destinations, supported by an exceptional level of service."