Author, business leader and champion of women, meet the inimitable Ásta Kristrún Ragnarsdóttir. An inspirational figure and role model for Icelandic women, we spoke to Ásta to learn about her background, her work and how she's helping shape her community and country. This week's Insightful destination expert, learn about her love of Iceland and its culture, and test your knowledge with our Insightful Trivia Game.
One of the incredible women you can meet on our Inspiring Iceland – a Women Only Tour, join Ásta for a storytelling walk through the historically significant village of Eyrarbakki on the South coast of Iceland.
Discover this on: Inspiring Iceland, a Women Only Tour
INSPIRING ICELAND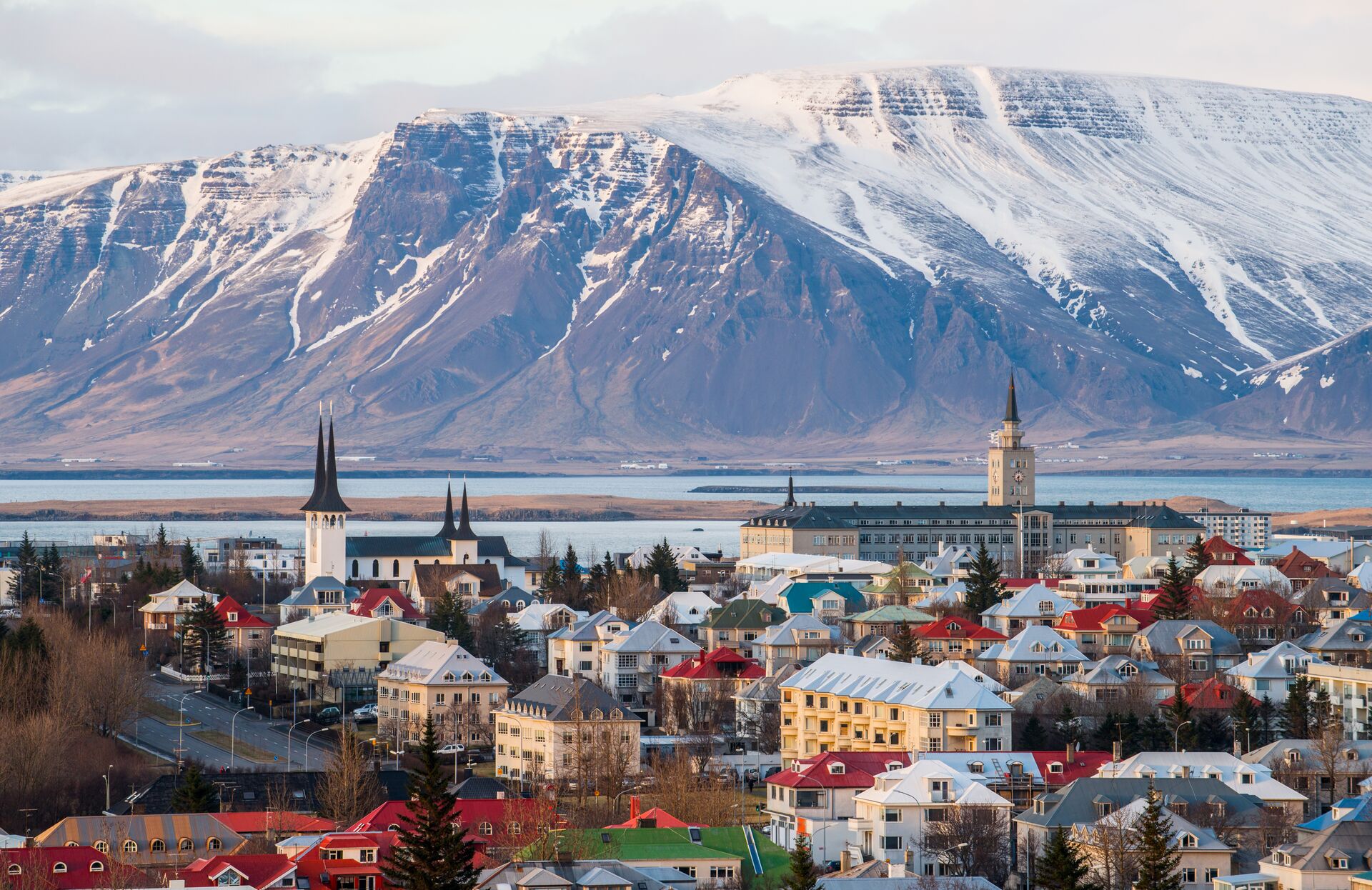 With its plateaus, mountain peaks, ice fields and fjords, the 'Land of Fire and Ice' boasts some of the most dramatic landscapes in Europe. With all this inspiration, it therefore comes as little surprise that Iceland ranks highest in the world for writers per capita. The country also leads the way in Gender equality, ranking highest in the world. Iceland has the world's highest proportion of women in the labor market, significant childcare allocations for working women and gender-neutral parental leave. A perfect vacation spot, Iceland is also the safest country in the world according to the Global Peace Index 2022.
Our Inspiring Iceland – a Women Only Tour explores the otherworldly scenery of the Land of Fire and Ice over 10-days. Along the way it highlights incredible women of Iceland who have made a positive impact in their local communities. Developed by an all-female team, our Wander Women tours are designed to offer women travelers immersive travel experiences and celebrate female empowerment through the women they meet on their journey. This includes farmers, scientists, entrepreneurs and business leaders. Packed with MAKE TRAVEL MATTER® Experiences, the tour introduces our travelers to women like Ásta, female leaders who make a difference in their own community and country.
For travel inspiration: Iceland destination guide

CHAMPIONING ICELANDIC FEMALES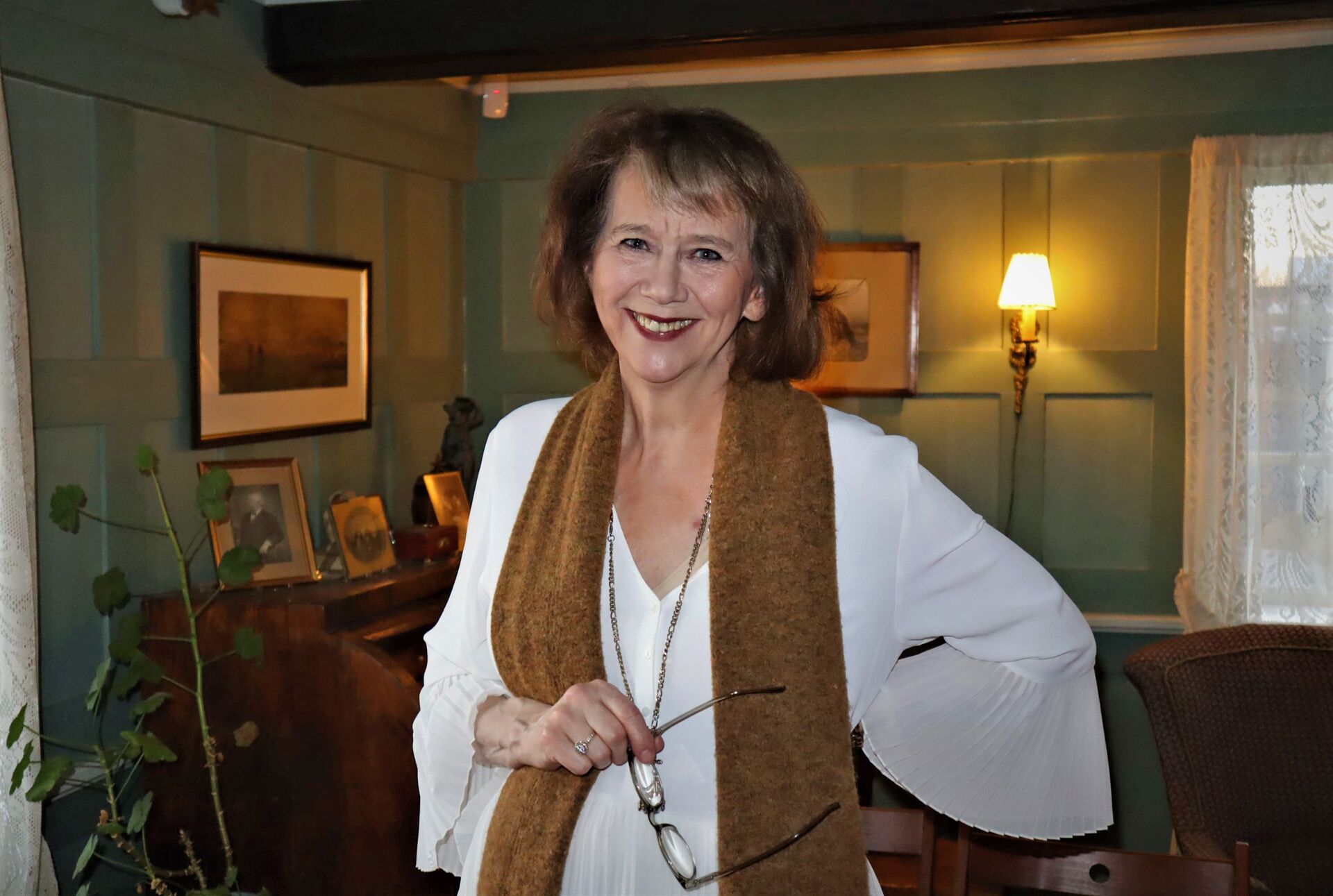 From an early age, Ásta describes herself as "ambitious and hard-working". She spent time studying in France and America, completing studies in French, Psychology and Student Counselling. On her return to Iceland, Ásta assumed the inaugural role of Student Counsellor at the University of Iceland. This made her one of only two high-ranking women at the University, at a time when female business leaders weren't common in Iceland. Leading the way for Icelandic women, Ásta explains "We had to set an example, to show other Iceland ladies what was possible."
As Director of Student Counselling Services at the university, she provided guidance to many young women and empowered them to achieve in different walks of life. She tells us that "there were no female engineers in Iceland when she took on the role of Student Counsellor, largely due to the mindset that females weren't suited to these roles." To show the progress that has been made on this front, now almost 50% of STEM roles are fulfilled by women, beating many other countries by a long stretch.
GUIDED BY STRONG FEMALE ROLE MODELS
Ásta credits a number of inspiring women with influencing her journey. Her mother was a powerful role model, who taught her the importance of education and choosing her own path. Kristrún Tómasdóttir Hallgrímsson, her paternal grandmother, is another woman who had a profound influence on her life. A fine example for Icelandic women, she was as scientist, solo concert pianist and devoted mother. Kristrún didn't have an easy life but continues to inspire the women who came after her. "Her story isn't one that I speak about easily, as it's very emotional, but she was a hero," Ásta shares, adding, "You can trace many universal themes through the events of her life – betrayal and strength in overcoming challenges, which contain lessons for us all."
Kristrún found solace in art and crafts and created a stunning tapestry, Per Ardua ad Astra (which translates from Latin as "through adversity to the stars", that was displayed at New York World's Fair in 1939. Now, it hangs in Ásta's home, a testament to her grandmother's life and work. You can view the tapestry during the visit to Bakkastofa on Inspiring Iceland – a Women Only Tour.
Related article: In conversation with Agnes Sigurðardóttir, one of Iceland's only female microbrewers
After her work with the University had concluded, Ásta's organizational skills and visual arts experience led to her being asked to design a stage and theme for the conference "Women and Democracy" at the Reykjavík City Theatre in October of 1999, where Hillary Clinton was the keynote speaker.
For many years, Ásta taught a course in large companies preparing employees psychologically for retirement. Setting an example for Icelandic women, her "Golden Years" course won many awards and was seen as the model example for retirement preparation in the country. Teaching this course encouraged Ásta and her husband Valgeir to consider their own futures. They dreamed of living somewhere peaceful and relaxing by the ocean, where they could follow their passions of music, art and storytelling.
Related article: The land of fire, ice and renewable energy – so how does Iceland do it?

FINDING INSPIRATION IN EYRARBAKKI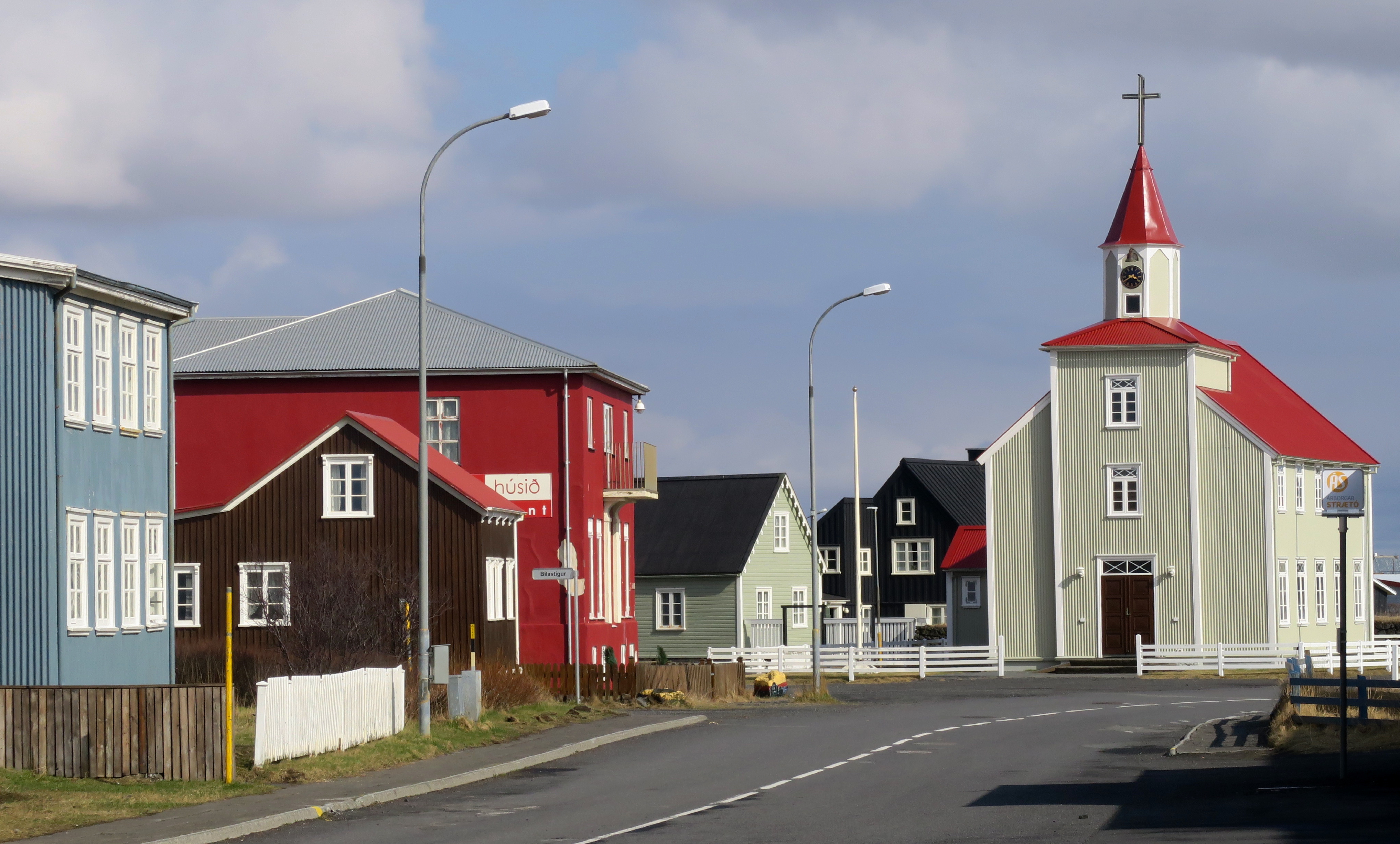 Eyrarbakki, around an hour's drive from Reykjavík, was the obvious choice for the couple. The tiny fishing village has a significant history and one of the country's most important museums is housed in Ásta's ancestral family home, Húsið. The first timber house in Iceland, it became a celebrated center for European art and culture in the country.
Now Húsið is the Árnessýsla Heritage Museum, one of the stops guests will visit on the storytelling walk with Ásta. She enjoys a wonderful relationship with the museum director, and observes, "Everyone needs to get along when you live in a small village. You need to be positive and help each other, which we do in Eyrarbakki."
For hundreds of years the village of Eyarbakki was an important trading hub and the main port in the south of the country. Goods were imported regularly from Denmark and distributed across the country. However, when a bridge was built across the river Ölfusá, it changed the fate of the village.
Now the village relies mainly on tourism for its livelihood, and it draws many Icelandic visitors who appreciate its historical value. Its proximity to nearby geysers fascinates those who travel here, and Ásta is delighted to share stories about these and other local attractions.
Related article: Iceland: One of the safest countries in the world for female travelers
CHAMPIONING WOMEN'S RIGHTS
Guests on Inspiring Iceland – a Women Only Tour can hear more about Ásta's involvement with politics in Iceland. She describes how a feminist political party, Kvennalistinn, or Women's List was formed in Iceland in the early 1980s. Its primary objective was to champion Women's Rights in the country, a topic that was often ignored. "I believe that it's important for women to realize the things that aren't fair," Ásta comments. She acknowledges that while things have improved considerably, true equality is still a long way off.
When Insight Vacations' guests meet Ásta, they'll be struck by her joie de vivre and creativity. She claims that she didn't have the serious demeanor required for politics, declaring that she is "not a typical politician," and that she doesn't believe everything should "end with fire". An inspiration for Icelandic women, her personal outlook is that the fight for equality is "not a battle against men, but a battle for a better life for women." She prefers to lead that fight through creativity and positivity, finding ways to open up opportunities for young women in the country.
CREATING AND PRESERVING CULTURE
Valgeir Guðjónsson, Ásta's husband, is a renowned musician and composer in Iceland. He was part of two successful pop bands, Spilverk þjóðanna and Stuðmenn, and responsible for many hit songs and even movies. When the couple came to Eyrarbakki, they created Saga
Musica, a unique show where the Icelandic Sagas have inspired new stories presented in beautifully melodic songs.
The Icelandic Sagas are a collection of epic stories by various authors that are grounded in reality and represent a vital part of European history. These stories date back at least 1,000 years and reveal fascinating characters such as the remarkable Gudrid Thorbjarnardottir, a woman who is believed to have delivered the first person of European heritage born in America. Saga Musica is a true passion project of Valgeir's, and he often performs a few songs from the collection for Bakkastofa's guests.
Related article: How to embrace the new 'out of comfort zone' travel trend in 2023
Ásta and Valgeir have lived in Eyrarbakki for eight years and love the life they have built sharing stories and music in this quaint seaside village. Every visit to their Cultural House is tailored to the guest's desires, and as Ásta explains, they only accept a limited number of people each year, so they don't become overwhelmed or overworked. She is keen to preserve the moment and ensure that each guest is a participant, rather than just a spectator to the experience. Her aim is to "fill their emotional tanks with positivity," and hopes they will feel their spirits restored after their visit.
Each week, our Insightful Trivia Game will introduce you to the world's leading destination experts and challenge you with a quiz to win a monthly travel prize.