Dear Future Wander Women,
The African American poet Ntozake Shange wrote, "Where there is a woman there is magic," and what a fitting quote as we begin Women's History Month and celebrate International Women's Day.
As the CEO of Insight Vacations, I'm writing to share a very special project that is dear to my heart. I am delighted to announce that we are expanding our Wander Women journeys with the launch of a second tour, Venice & the Croatian Coast: A Women-Only Tour. This 13-day trip will show you the wonders of the Adriatic and connect you with inspiring local women who are champions in their community, all the while ensuring that travel is a force for good.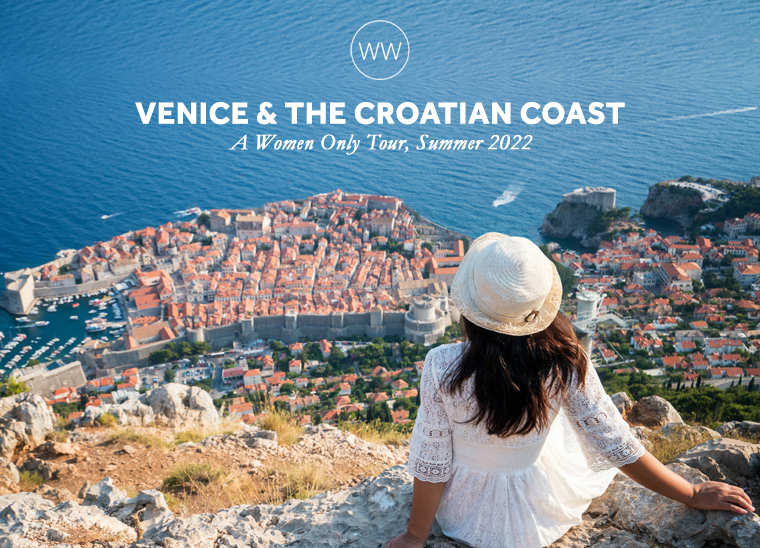 We know that women-only tours are a growing travel niche, with many smaller operators offering tours and experiences that appeal to travelers with specific interests (think adventure travel for older women, or garden and flower tours). We also know that women are mighty decision makers and have the spending power to travel on their own terms, not worrying about waiting to travel with partners or family. It is our pledge to deliver the best women-only tours developed for women, by women. Rather than focusing on a niche, we hope to inspire a wide variety of female travelers, including but not limited to, mothers and daughters, female friends or romantic partners, and solo travelers who may not need a travel partner but like being part of a group. We stand for inclusivity and empowerment and look forward to welcoming women of all ages and backgrounds.
Throughout my twenty years in the travel industry, it has always been my ambition to provide enriching travel experiences for our guests. As a woman who strongly believes in empowering other women, being able to provide travel experiences that cater to the interests of our diverse female travelers is an honor. Our Wander Women program started with the launch of our Inspirational India tour last year. Lovingly put together by an all-female team, our Wander Women tours introduce travelers to successful women in destinations around the world. Women that will inspire, make you laugh and uplift each other. Our aim is to celebrate women's successes in their communities, be they small or large, through shared experiences. What is more, we also commit to hiring female Travel Directors, Local Experts, coach drivers and experience hosts.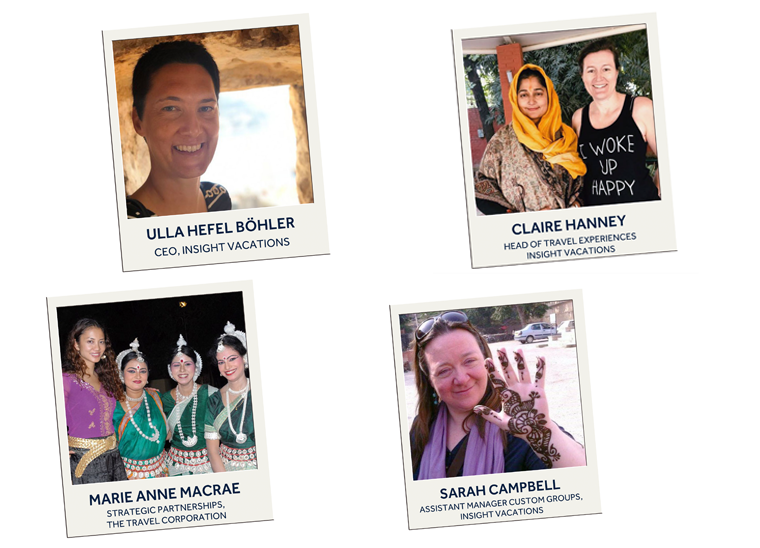 The experiences on our trips will be as diverse as the women we envision joining us. We will deliver all the major sightseeing that most travelers want to have, while also introducing our guests to unique Insight Experiences that connect them with local people and inspiring Make Travel Matter Experiences that make a positive impact.
I am incredibly proud of the innovative Make Travel Matter Experiences that we have recently launched at Insight Vacations and weaving these experiences into our Wander Women series of tours was essential. Make Travel Matter Experiences are developed with great care based on the positive social or environmental impact they have on their communities and those who experience them. They are conscious travel experiences developed exclusively for TTC's family of brands that are benchmarked to ensure they support the United Nations Sustainable Development Goals.
I've asked one of my colleagues, Claire Hanney, the architect behind our Make Travel Matter Experiences, to share one of her favorites from our Inspirational India tour:
"Our guests visit the Sheroes (She Heroes) Café, run by women who are acid attack survivors. Sheroes Café is so much more than a great local hangout. Not only does the organization actively empower women and girls through community investment and provide secure employment for vulnerable women, but it also raises awareness of the prevalence of acid attack cases in India. The experience directly advances UN Sustainable Development Goal 5: Gender Equality, aimed at empowering all women and girls. It has been a privilege to work with the Sheroes team and I am so excited about this experience."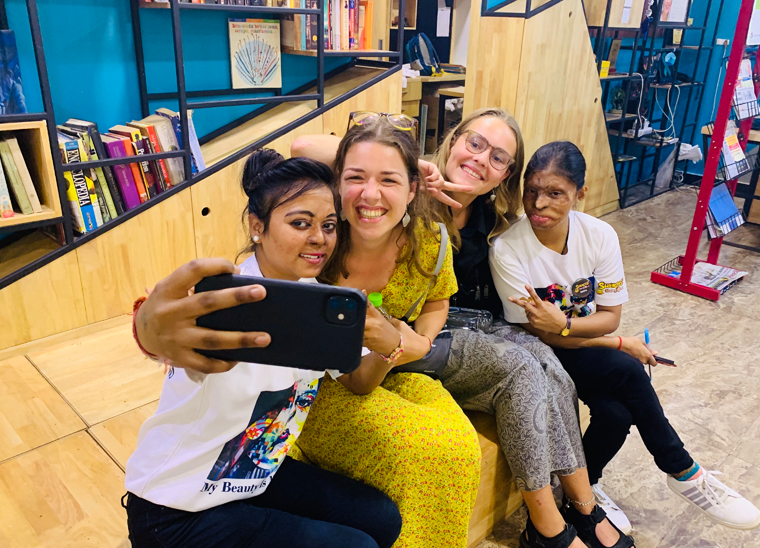 Our new Venice & the Croatian Coast tour has been a labor of love for a team who has poured their passion for travel as a force for good into making this journey unforgettable for our female guests. Lucie Dalila, who led the development of this trip, shares her favorite experience.
"On day three guests will meet Irena Fonda, a biologist and recipient of numerous awards for research and conservation work in the Gulf of Piran. Guests will visit her family-run fish farm for a tour of the sustainable fishery and UNESCO-protected salt marshes, followed by a taste of fresh local produce. ​What I love about this experience is that it advances UN Sustainable Development Goal 14: Life Below Water. Through their work in biological and ecological research, the Fonda family plays a significant role in the protection of indigenous species of the Gulf of Piran and undertakes important biological monitoring work. Best of all this experience is unique to our Venice & the Croatian Coast women-only tour."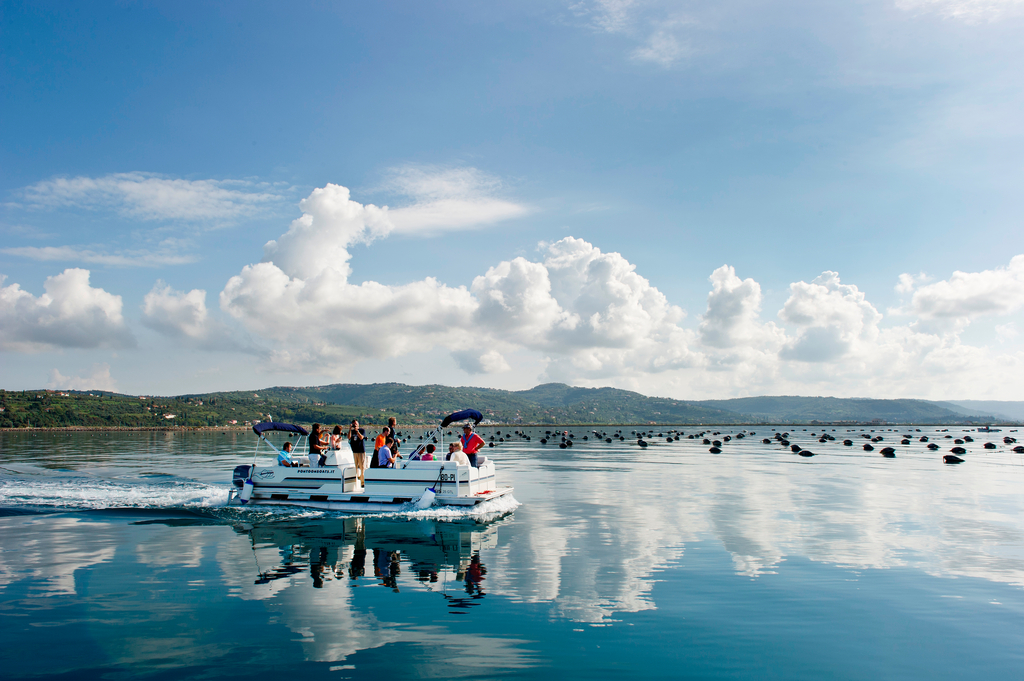 After having been confined to our homes this past year, I hope these trips and experiences inspire you to travel as much as they inspire me. You can have peace of mind in your future travels, knowing that our expanded well-being protocols and innovative new Well-Being Director will be with you each step of the way. Our entire team looks forward to welcoming you on these Wander Women journeys that will connect you with women who Make Travel Matter and show you both the sights and the insights within Croatia and India.
Warm wishes,
Ulla Hefel Böhler – CEO, Insight Vacations