With Mother's Day approaching, we went in search of a real life Insight story to mark the occasion. In Travel Director Sabrina's re-telling of her upbringing, as the daughter of a jet-setting, Hollywood-linked mother, we found just that.
From taking road trips across Europe with her mom, to growing up between the beaches of California cruise ships around the Greek islands, Sabrina's story epitomizes the romance of the travel, and the inherited passion for adventure from a mother to a daughter.
We think you'll like: Why coach travel is the smart option to take in 2023
JET-SETTING IN THE 1960s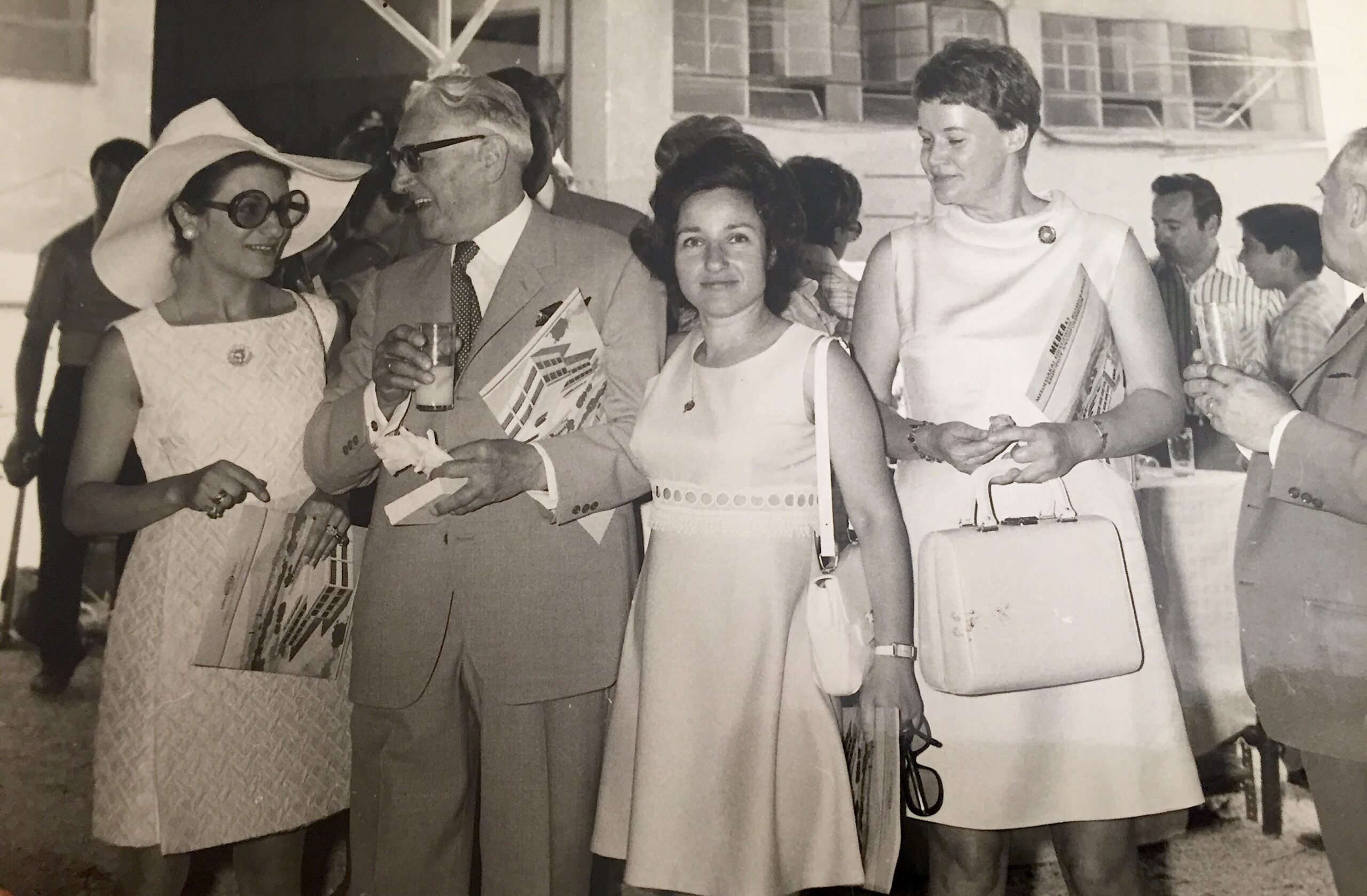 "In the 1960s my mom was working as an au pair for Terence Young, the director behind three of the most famous James Bond films: Dr. No, From Russia with Love and Thunderball." Sabrina tells us. "She hobnobbed with some of the big Hollywood stars of the 60s and 70s – Yul Brynner, Audrey Hepburn, Sean Connery…"
"And the family – Terrence and his wife Dorothea and their children – they became her family. She would regularly travel back and forth, from Italy and France, to London and California. Wherever they went, she would go. Even years later, I would consider them my pseudo-grandparents. We would go on trips together, through France and other places."
"In the late 1960s the family were in London, and my mom was waiting for a bus to go into town. A no.11 bus. And this guy rocked up, they started chatting, went on a couple of dates and eventually moved in together. That was my dad."
We think you'll like: Iceland: one of the safest countries in the world for solo female travelers
A FAMILY PASSION FOR TRAVEL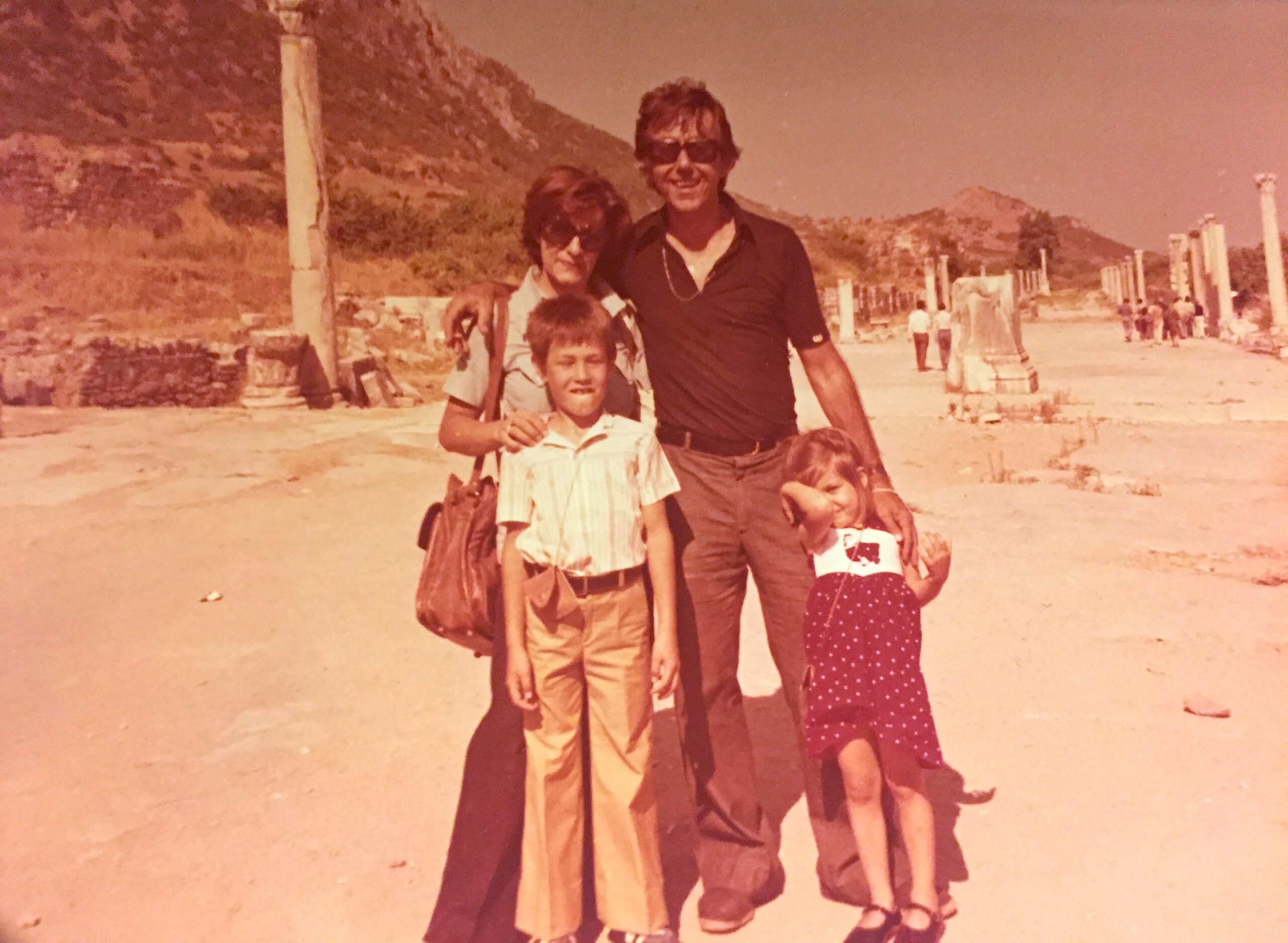 "When my mom and dad met, my father was working for a shipping company. At some point he decided he didn't want to do that any more, and went back to Greece to help a friend set up a cruise company. He became a Cruise Director shortly after that.
"We would spend summer holidays in Greece together on the ship, which ran between Athens and the islands. I would be running around, causing chaos. Then, in 1981, my dad passed away and my mom took over the role.
"She was brilliant at it. She was always so good with the passengers – she was personable, and a real extrovert. I would spend my weekends with her on the ship, and eventually she started to train me how to become a Junior Hostess.
"I was basically put in charge of the other kids. We were all put together in one room but I had a uniform, and got paid for the first time – $5. I was very proud, of course"
We think you'll like: 21 inspirational figures in travel, who inspired us to believe anything is possible.
A LIFE ON THE MOVE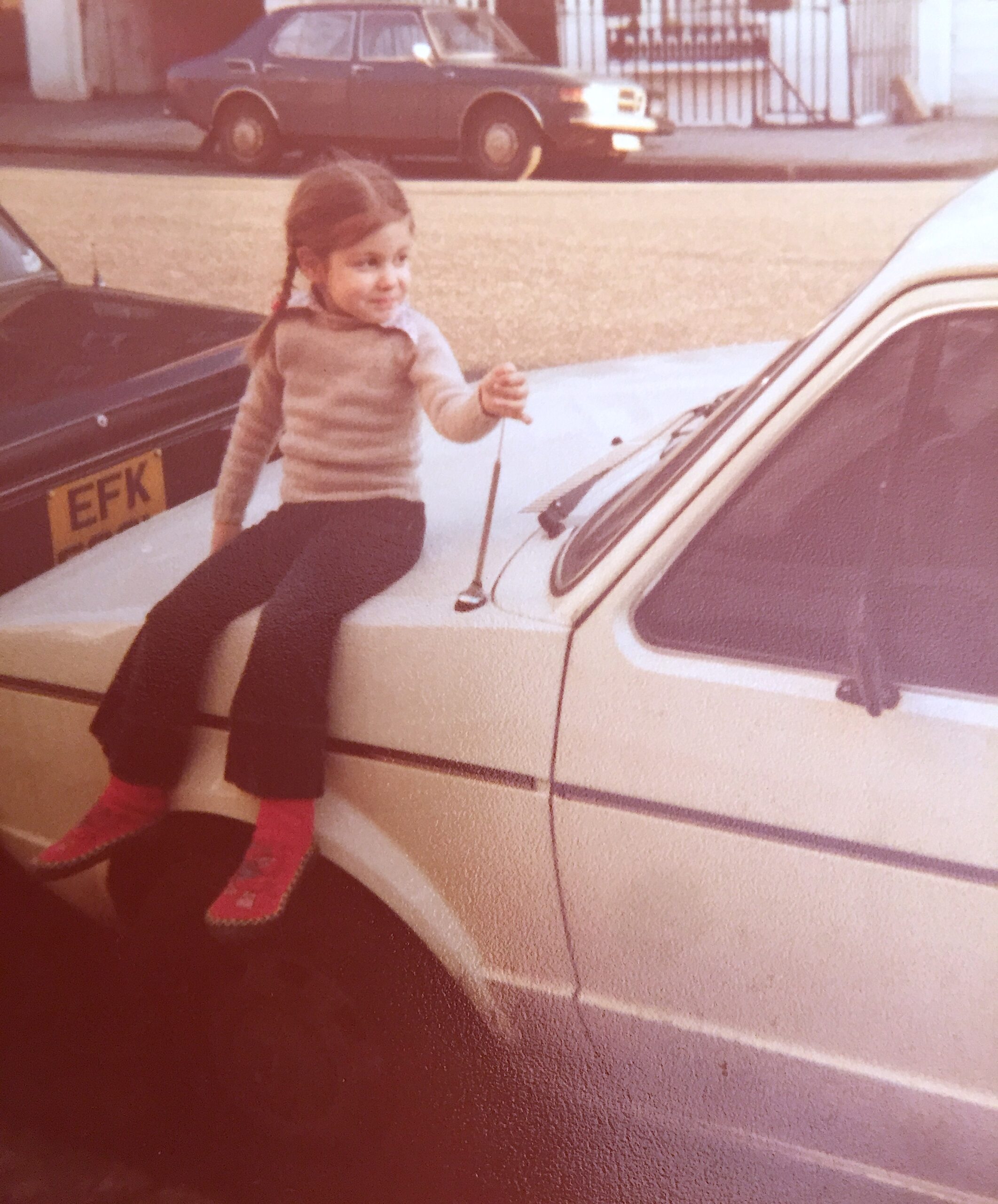 "Eventually, when I was around 18, after graduating from school, I went to work on the cruise ships for the same company. But my mom was never my boss after that point – it would have been a bit awkward!
"My mom always said 'travel is the best school of life you can even have', and that it can open your eyes to the world, and give you a new perspective on everything. It was something I always remembered.
"I've always been adventurous, and I'm sure I get it from her. She used to leave me with my grandmother in Milan and drive across Europe with a friend for fun.
"We would regularly drive from London to Athens in her cream Volkswagen Golf that she called 'Waterloo' – we once did it in three days, and I still don't know how that's possible.
"When I have an opportunity to travel myself, I'll jump in a camper van and head off somewhere with my friends. We spent a lot of time in France on her family's farm, and I've loved the outdoors ever since."
We think you'll like: 3 female Travel Directors on how travel empowers them every day
A MOTHER'S GIFT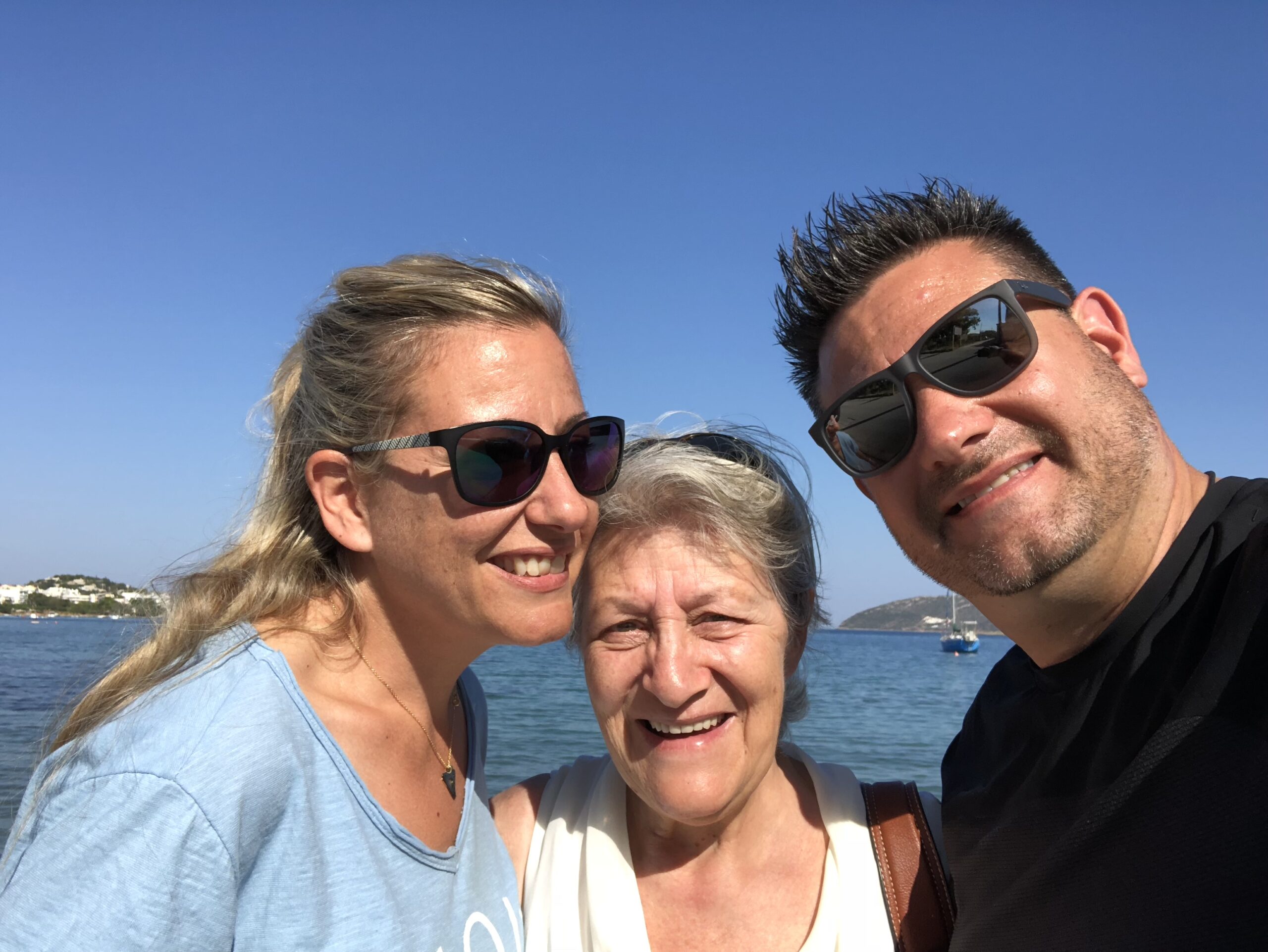 "When I look back at my childhood,, my memories are of my mom, holding a microphone on the cruise ships, singing, entertaining. Taking those in her care to amazing places, ensuring that her guests left with amazing memories of their holidays.
"She would often sing to me the John Denver song 'Leaving on a Jet Plane', and it always just felt that travel was in the blood. I have been working in travel ever since those early days of being a 'Junior Hostess', and now run coach trips with Insight which I love.
When the pandemic and lockdown ended, I promised myself that I would be on the first tour available afterwards, no matter where in the world it was. I also got a tattoo to represent what we do, and where I come from. So there's a bus, boat and a plane.
I'm always looking forward to the next adventure, and I know I wouldn't be living the amazing life I have if it wasn't for my mom."
Inspired to make your own memories with your mom? Take a look at our stylish tours, and start planning your next adventure.
And, for a chance to meet Sabrina, book a place on our incredible Best of Spain & Portugal tour – which will take you from the art museums of Madrid to the wine bars of Porto.