Every March, we celebrate International Women's Day and the question arises: why aren't there more women in positions of power across the travel industry?
The World Tourism Organization (UNWTO) has discovered that tourism is the most likely industry to employ females and minorities, and in sectors such as travel agents, women represent a colossal 76% of those employed. Having just launched our brand new Wander Women tour to Venice & the Croatian Coast, created by women for women, we know that empowering women leads to positive change in every sense – from society to the economy, so we thought this is the best time to shine a light on the brilliant women across The Travel Corporation who have set the standards for achievement within this billion-dollar industry. This is the central theme to our new series – Follow Her Path – where we trace the paths of female leaders within The Travel Corporation, (TTC) and specifically within Insight Vacations and Luxury Gold, so that other women can discover the many routes to success.
Paving the way for other women in travel is integral to TTC's How We Tread Right Strategy and align with the UN's Sustainable Development Goal on gender equality, established in 2015. 50% of our leadership roles are currently held by women, with 56% of the rest of the roles in our organization filled by women.
Throughout this series, we are inviting inspiring women to share their career journeys with us, to encourage female empowerment and give more women the opportunity to pursue opportunities on their path. We encourage you to submit your own questions or stories for these women, so that other women can be inspired to achieve in the travel industry.
Building Better Journeys
Insight Vacations and Luxury Gold are proud to have several women in key positions, guiding not just the company but each and every itinerary that we create. As women who are passionate about travel themselves, they have been integral in every decision, from handpicking restaurants and hotels to building every experience on our premium guided tours and our new Wander Women tours. They are tuned into market forces, identifying what travelers want and developing tours that reflect that, while striving to create a positive impact across the industry.
Who are they? Our CEO at Insight Vacations and Luxury Gold, Ulla Hefel Böhler, Chief Marketing Officer, Joanna Duncan and Head of Travel Experiences, Claire Hanney. These three mavens of travel have each come to their roles by disparate routes, but are all passionate about making travel a force for good. Their different experiences provide the insight to shape both the future of the company through the teams they lead and each tour, ensuring that our travelers enjoy unique opportunities, such as meeting other women making a difference in their communities and forging a path for the women around them.
Ulla Hefel Böhler, COO of Insight Vacations and Luxury Gold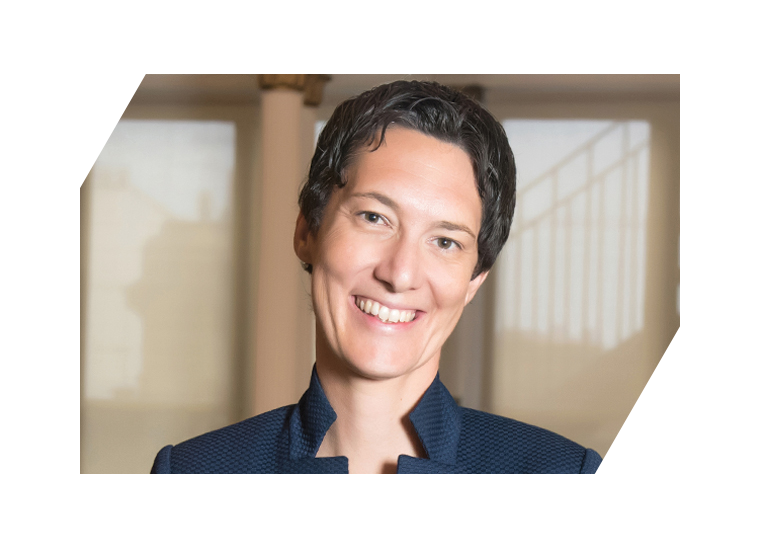 Born in a small town in Austria, Ulla was always interested in going places. Travel was certainly her driving force when she chose to study Tourism and Economics at the prestigious Ca' Foscari University of Venice, immersed in one of the world's most splendid cities. Despite Ulla's love for Venice, she wanted to explore and saw the industry as her opportunity to do so.
Ulla's career began in the fast-paced world of hotels with a role in front office. Her passion for helping people led her up the ladder to management before the water called and she moved to a luxury river cruise company. Although not a predictable transition, Ulla simply saw the cruises as floating hotels and how her skills were transferable. Onboard, the focus on included guest experiences gave her the opportunity to help round out the customers' journey and into a role as Director of Program Services and Contracting with Uniworld in 2005.
Having lived in Florence, London, Melbourne and Sydney, Ulla decided to settle in Switzerland with her husband and two boys just five years ago. Making a home at the center of Europe has certainly been made easier by speaking four languages – German, Italian, French and English. Ulla says that being multilingual has also helped her with guests and colleagues throughout her career in travel. She says that people feel more at ease when they can converse in their mother tongue.
After gaining a deeper understanding of the operations of the company, Ulla assumed the role of Vice President of Special Projects of the Travel Corporation, bringing her passion and knowledge to bear on the unique experiences each brand offers, and from there she became CEO of Insight Vacations and Luxury Gold. Her fervent belief in keeping guests at the heart of every journey, and the high standards of service that she has both delivered and overseen throughout her career are the keys to the brands' success.
Ulla's advice is always "if you decide to do something, you should put your heart and mind into it," which is the motto she lives, works and travels with. Building skills is important, but adding the kind of passion that Ulla has makes her exceptional.
Joanna Duncan, Chief Marketing Officer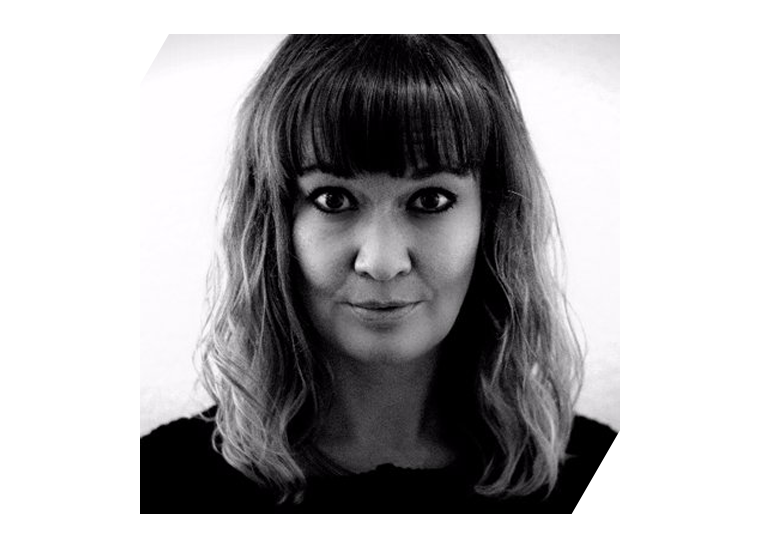 Joanna Duncan knows the power of a good story and her own path into the travel industry wasn't as linear as expected. After achieving a Bachelor of Science, she set her sights on marketing and began building sturdy foundations of her career with high profile consumer brands in the U.K. During her spare time, she nurtured her love of travel and adventure, enjoying snowboarding and surf holidays, taking power kiting lessons in her free time, and as she says, spending every extra penny of budget flights! In fact, she says she never went on holiday without having another booked first, so she had something to look forward to on her return.
It was the drive to balance her marketing career with her love of snowboarding, that encouraged her to settle on the Swiss-French boarder and led her to a role in the Expedia Group. Naturally, Joanna discovered that travel marketing was a perfect fit for her adventurous spirit.
In 2016, Joanna joined The Travel Corporation as Chief Marketing Officer for Insight Vacations and Luxury Gold and since then has guided both brands through a total refresh. She's brought content marketing to the fore for the brands, as it is the stories that we gain on our travels that hold the most interest for our audiences. She focuses on bringing the distinctive experiences that Insight Vacations and Luxury Gold customers have on their tours to new audiences and people respond to those stories.
Joanna believes that education is a pillar to further both your career and self, and says it has been elemental on her journey. She took time out to pursue her MSc in Marketing Management to further cement her bedrock of knowledge and she strives to learn something new every day, which she says comes naturally in the travel industry. Her team members credit her for excellent problem solving and her strong mentoring skills, saying that she's integral in helping mentoring others, creating a collaborative atmosphere that is a joy to work in.
In Joanna's words, "Collaboration is key. Learn from those around you and always be open to support and guidance."
Claire Hanney, Head of Travel Experiences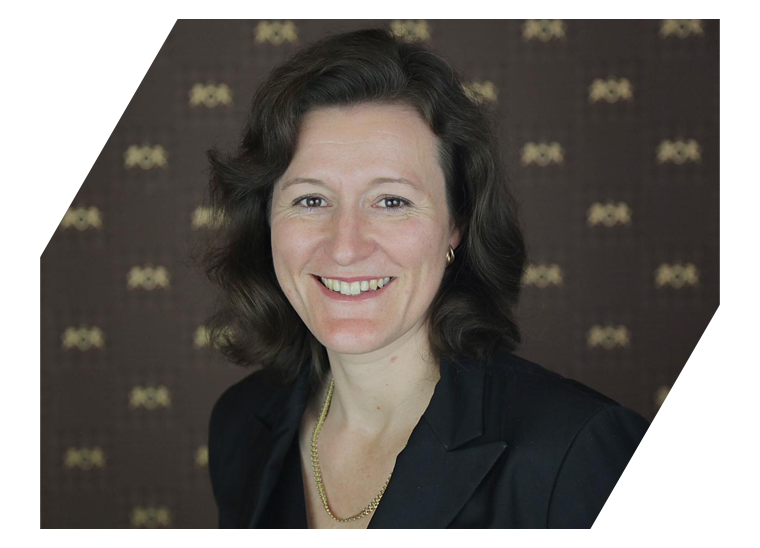 Claire Hanney describes her job as the best role at Insight Vacations and it would be difficult to disagree. Never far from a suitcase, Claire is the woman who tries everything out before it finds a place on an Insight Vacations itinerary. When she isn't traveling for work, then she's usually dashing off to another destination on holiday. She admits that seeking out new and unusual activities in her spare time is a hazard of her profession, but it's also very rewarding.
Inspired by her mother's slideshows of touring around Europe with Contiki, Claire took her own European journey in 2004 after she graduated from university in Australia and decided to become a tour manager with that same company. She progressed into a role training other tour managers and from there to Quality Control manager for The Travel Corporation's premium brands.
Claire recognizes the differences in the way people from different countries like to travel. For instance, people from her home country of Australia, prefer longer tours as they usually need to travel long haul to reach there. When she is researching places for a tour, she's looking for experiences that are unusual, that may not have been done before or aren't quite as easy to access for the normal tourist. Sometimes it can take a few years for a new trip to come together, because Claire has to find a way to make these things possible.
Now, as Head of Travel Experiences for Insight Vacations and Luxury Gold, Claire leads the team responsible for planning every detail of every trip, curating the most incredible experiences for guests and ensuring that the Reservations and Sales teams have all the information required on the spectacular tours that both companies offer.
"Have a goal and do the work it takes to get there", is the sound career advice that Claire gives to those wanting to pursue their dream roles in the travel industry.
Moving Forward with Meaning
We champion women at Insight Vacations, but we're aware that we have more to do to boost diversity and inclusion in the organization. While we have achieved the goal of filling more than 50% female leadership roles, we need to prioritize building our team equitably with people of color and those from LGBTQ+, Black, Indigenous communities. With this in mind, we have committed to completing a Diversity and Inclusion strategy across The Travel Corporation by the end of this quarter of 2021.
Join us on this journey and add your questions for Ulla, Joanna and Claire so we can help guide more women into positions of female leadership. Hear more on their challenges and inspiration as look to a more diverse and inspiring future.