Inspired by the famous fictional gin joint in the movie "Casablanca", American Kathy Kriger created a real-life Rick's Cafe in Casablanca, Morocco. And now everyone can step back in time, escape to another world and enjoy the oh-so-familiar location for themselves.
It is said of the late owner and founder of Rick's Cafe in Casablanca, former American diplomat Kathy Kriger, that she wanted everything to be like it was in the movie, and more. And she succeeded. Step into this welcoming time-machine and feel like you are on the set of "Casablanca" the movie.
Framed by a dozen white arches, the dining room features hanging chandeliers, and palms in the corners give Rick's Cafe in Casablanca its period feel. No attention to detail is spared, right down to the beaded lamps and baby grand piano tucked into an archway. As you dine you cannot help but expect to see Humphrey Bogart sashay past singing "Of all the gin joints in all the towns in all the world, she walks into mine."
Kathy Kriger was a long-time fan of the iconic movie Casablanca, now considered to be one of the greatest films of all time. The 1942 classic is full of romance and political espionage set against a backdrop of wartime conflict in Casablanca, Morocco. Starring Humphrey Bogart and Ingrid Bergman, the story is a tale of deceit, danger, love and betrayal. Nowadays the characters, dialogue, and music have become iconic in the film world, including the lines "Here's looking at you, kid," and "We'll always have Paris.".
Keiger reportedly first saw "Casablanca" 1974 at a movie festival in her hometown of Portland, Oregon. However, when she was posted to Morocco, through her job at the State Department, she was surprised to find no Rick's Café in Casablanca. She sensed a missed marketing opportunity, and a seed was sown for the idea to create it herself.
It was during the somber and reflective period following the September 11th attacks that Kathy initially set up the cafe. Keen to show that an American woman, operating alone in a Muslim society, could start a business like Rick's Cafe and act as a model of tolerance in a troubled world. Fundraising through friends, her pitch was "Of all the gin joints in all the towns in all the world, this is the one."
Rick's Cafe in Casablanca opened in 2004, in a converted old house in the Ancienne Medina, or old city. Kriger ran the establishment for 14 years, receiving clientele from all around the world, including ambassadors and celebrities. Kathy Krgier sadly died, in 2018, aged 72.
Read more: Revenge travel: the 2022 travel trend taking the industry by storm.
Serving a range of dishes with a flair for traditional Moroccan cuisine, enjoy quality, fresh produce on a visit to Rick's Café in Casablanca. Feast on a tantalizing Essaouira-style beef kefta tajine, succulent roast salmon with vinaigrette and greens and the café's signature goat's cheese salad with figs. No visit is complete without a slice of the fabulous Rick's Cheesecake.
A unique blend of spices gives Moroccan food its multi-layered, robust flavors, with cumin, saffron, paprika and turmeric all playing a starring role in the kitchen. Couscous is a staple ingredient, as are dried fruits such as apricots raisins, dates and figs. If you are thinking of what to eat in Casablanca, iconic dishes include couscous, tagine, and the traditional sweet and savory pie Bastilla.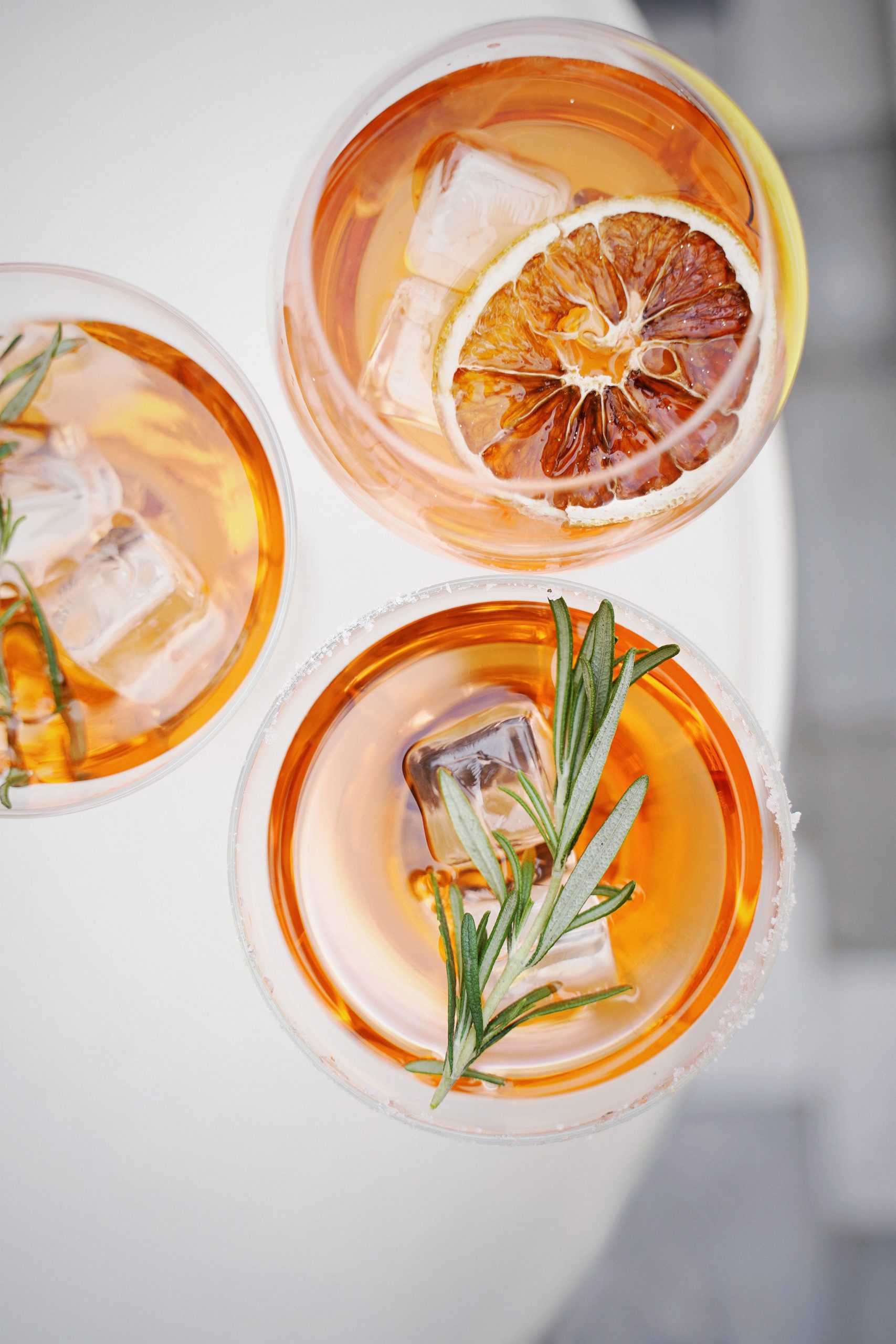 Renowned for its cocktails, Rick's Café in Casablanca serves a delightful House cocktail "Sour Jdid". Sit back and listen to fine jazz as you savor the mix of Red Label scotch, red vermouth, mashed lemon slices, and a splash of sparking water
Other signature cocktails include Orange Glamour, an elegant concoction of peeled orange wedges, sprinkled with cinnamon and powdered sugar, with Veuve Clicquot. And Apricot Velvet, dried apricots, marinaded in cognac, again with Veuve Clicquot.
For the ultimate vacation and to enjoy a celebration dinner at Rick's Cafe and see the gin joint for yourself, take a look at our Best of Morocco premium guided tour. Across 10-Days, starting and ending in Casablanca, taking in mosques, markets and delicious cuisine.
See snake charmers, storytellers and acrobats in the markets, and belly dancers, drums and authentic music as you dine on the best Moroccan food. Visit the Hasan II Mosque in Casablanca, the largest in the country and meet the locals of the region when you visit a traditional Nomad house to try authentic Berber tea. Walk in the footsteps of film starts as you explore Ouarzazate the location for many blockbusters including Lawrence of Arabia and Star Wars.
Read more: Why learning through travel is the best way to keep your mind young.