From the Gothic intricacies of St. Stephen's Cathedral, to the baroque grandeur of the Staatsoper, Vienna's skyline is a wonder to behold. Shaped by the architecturally striking work of many Counter-Reformation artists, Vienna has been influenced by both Germanic and Mediterranean culture, evident in its grand porticoes, shaded balconies, symmetrical arcades and majestic loggias. This remarkable city has retained its eclectic elegance through the centuries, and despite severe structural casualties during WWII bombings, there are still dozens of original sites to explore. Here's a round-up of Vienna's seven most beautiful, must-see buildings to visit on your next trip to Austria.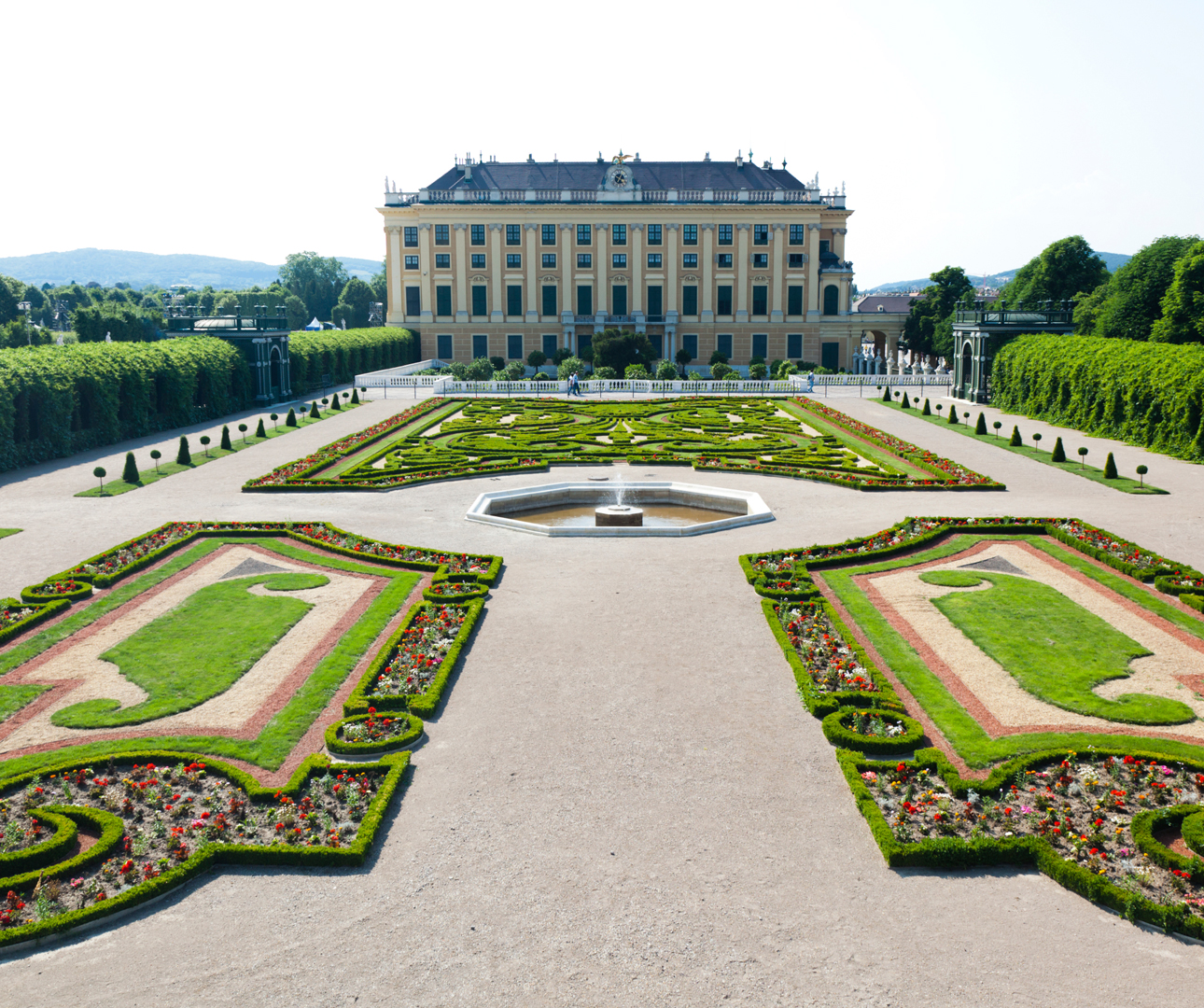 Schönbrunn Palace
Christmas Markets of Austria & Bavaria
Designed by Bernhard Fischer von Erlach, one of the foremost architects of the baroque period, Schönbrunn Palace is a perfect example of baroque formality. Once owned by the Habsburg Monarchy and used as a summer residence, much of this stunning masterpiece can still be viewed in its original condition, with rooms that have been authentically furnished. No expense was spared in constructing this regal building, including imitation Roman ruins, a zoo and an impressive maze within the palace gardens. There are 1,441 rooms in total, with 40 open to the public. Head to the Hall of Mirrors to stand in the same room that Mozart played in for Empress Maria Theresa when he was just 6 years of age, or take a stroll to the Grand Gallery to see where the Congress of Vienna was signed.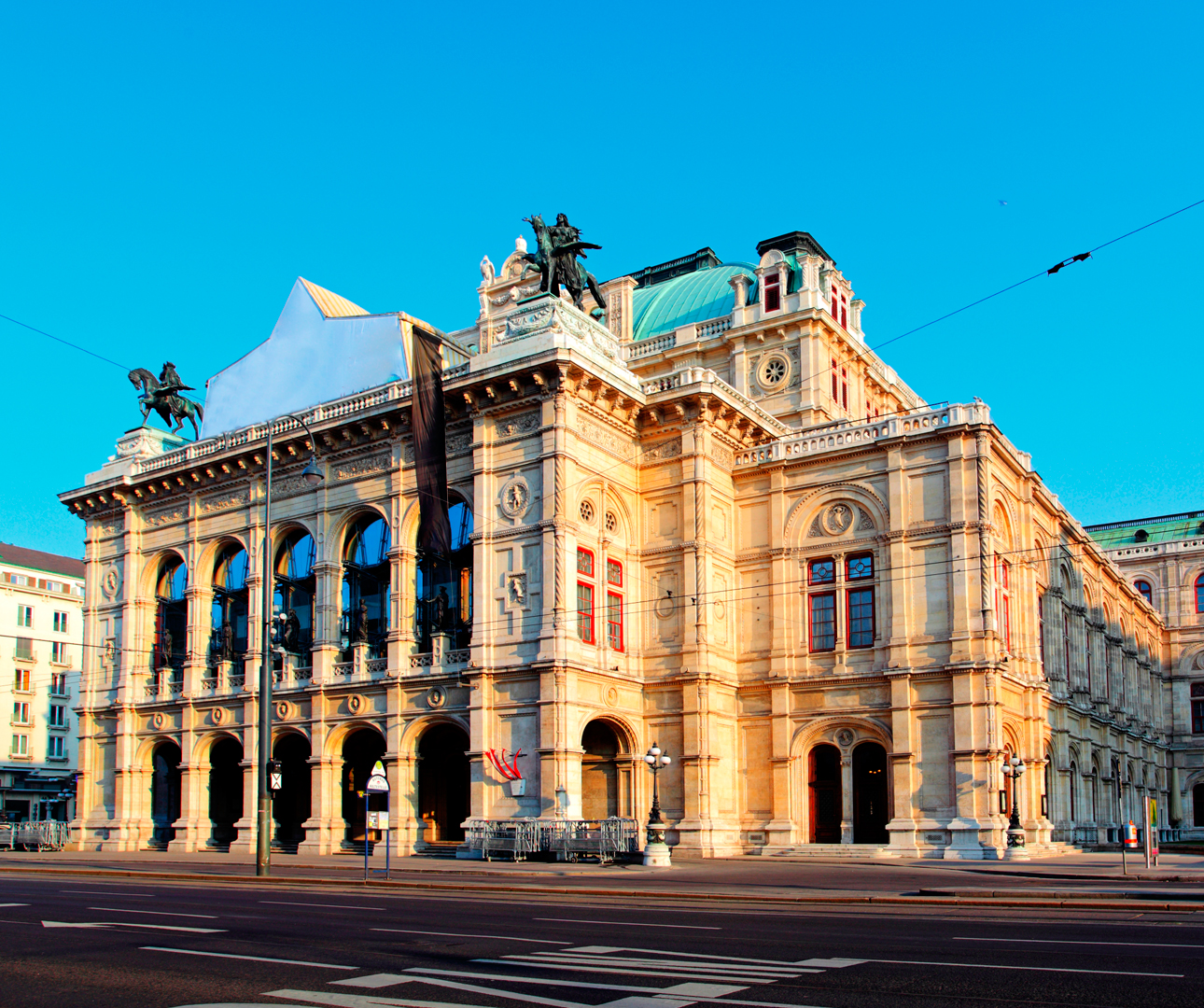 Staatsoper
One of the world's leading opera houses, Vienna's neoclassical Staatsoper, boasts stunningly opulent interiors with a fantasia of marble, gold and decorative stucco. This extravagant setting has hosted some of the most lavish stage productions, ballets and operas and showcased musical performances from greats like Mozart and Wagner. It is possible to take a guided tour within The Vienna State Opera House to learn fascinating details about its history, architecture and business.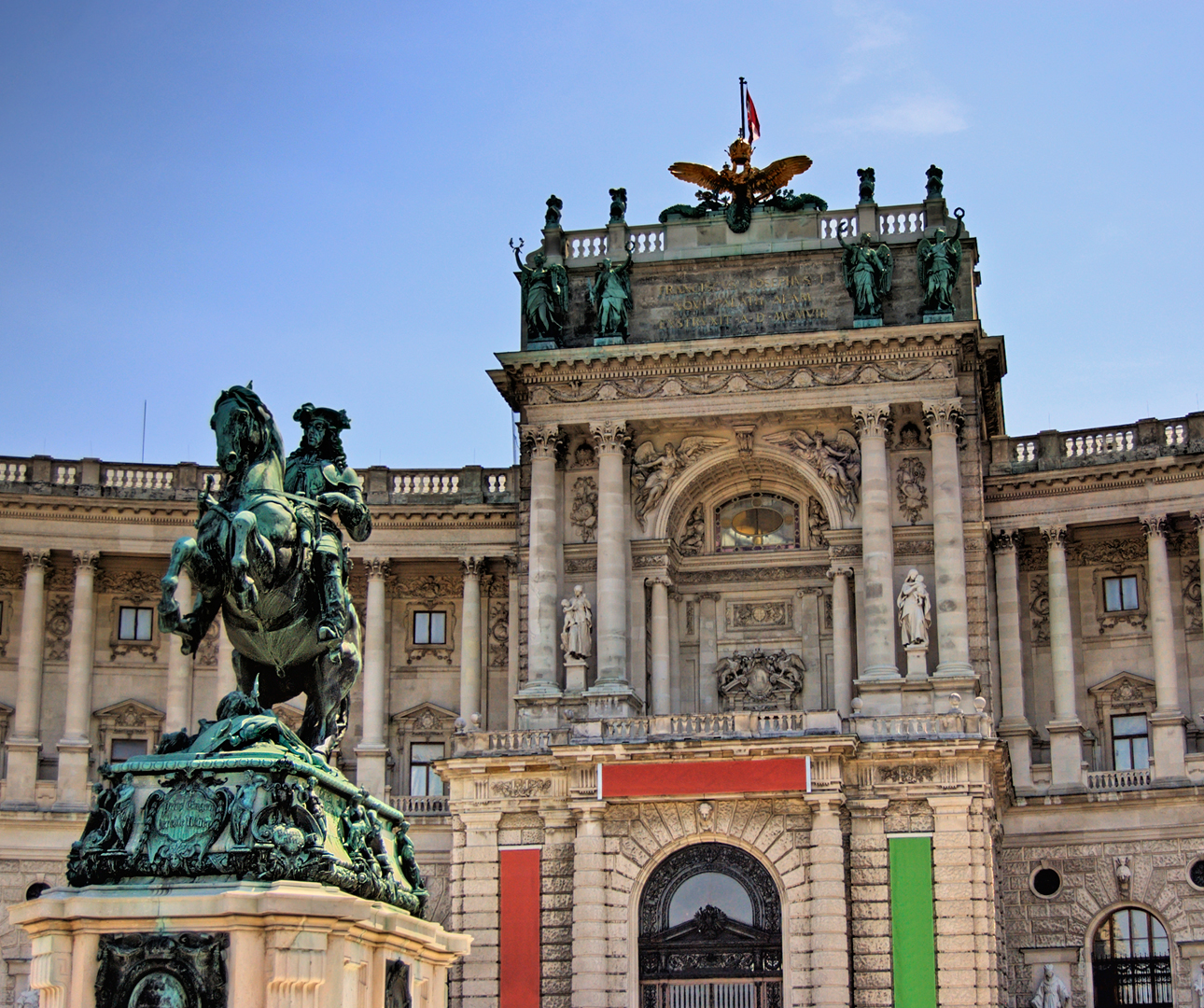 Hofburg Imperial Palace
As the official headquarters for the Habsburg Empire from 1273-1918, the Hofburg owes its splendor to one-upmanship between imperial architects throughout numerous generations. The Swiss Courtyard, its oldest section, dates back to the 13th century, while the Chancery Wing can be placed in the 18th century. Still the center of government today, containing the Austrian president's office, the Hofburg also accommodates several of the country's finest museums, displaying marvels such as jewel-encrusted robes, suits of armor and elaborate silverware.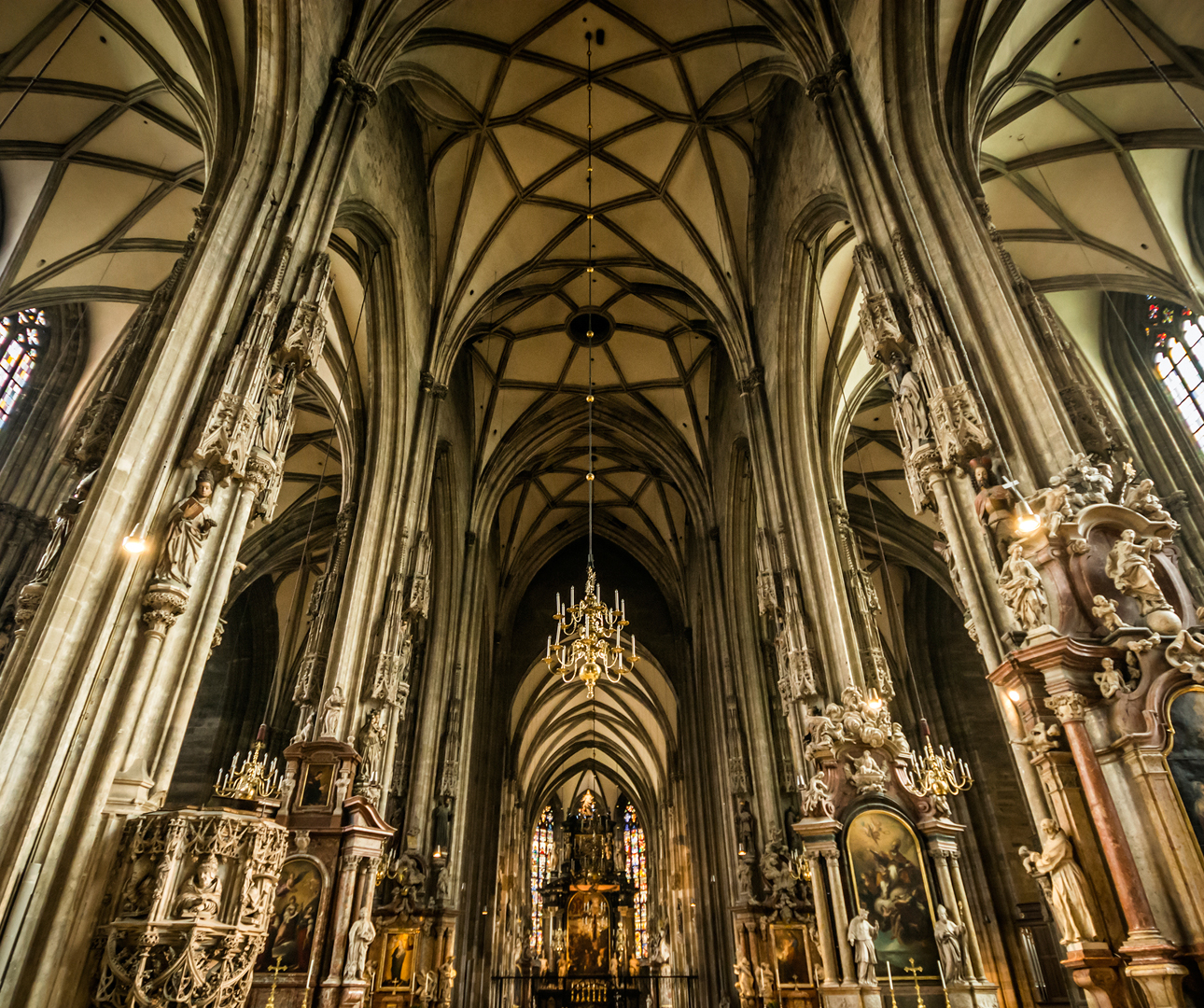 The Stephansdom
Easy Pace Budapest, Vienna & Prague
Widely considered the spiritual heart of Vienna and a symbol of Austrian identity, Stephansdom (also known as St. Stephen's Cathedral and Steffi or Little Stephan), was originally located outside the city walls when it was first built in the 12th century. This incredible cathedral sees millions of visitors each year, who come to marvel at the finely detailed, decorative architecture and hear the historical stories behind intricate components such as the altars, towers and figures. Operating as a church, with ten services held each Sunday and further services throughout the week, The Stephansdom is a hive of activity for special occasions in the Christian calendar. This cultural heritage site is close to the hearts of Viennese citizens who spent seven years rebuilding it, after a fire severely damaged the building (at the end of WWII), and lovingly restored it to its former glory.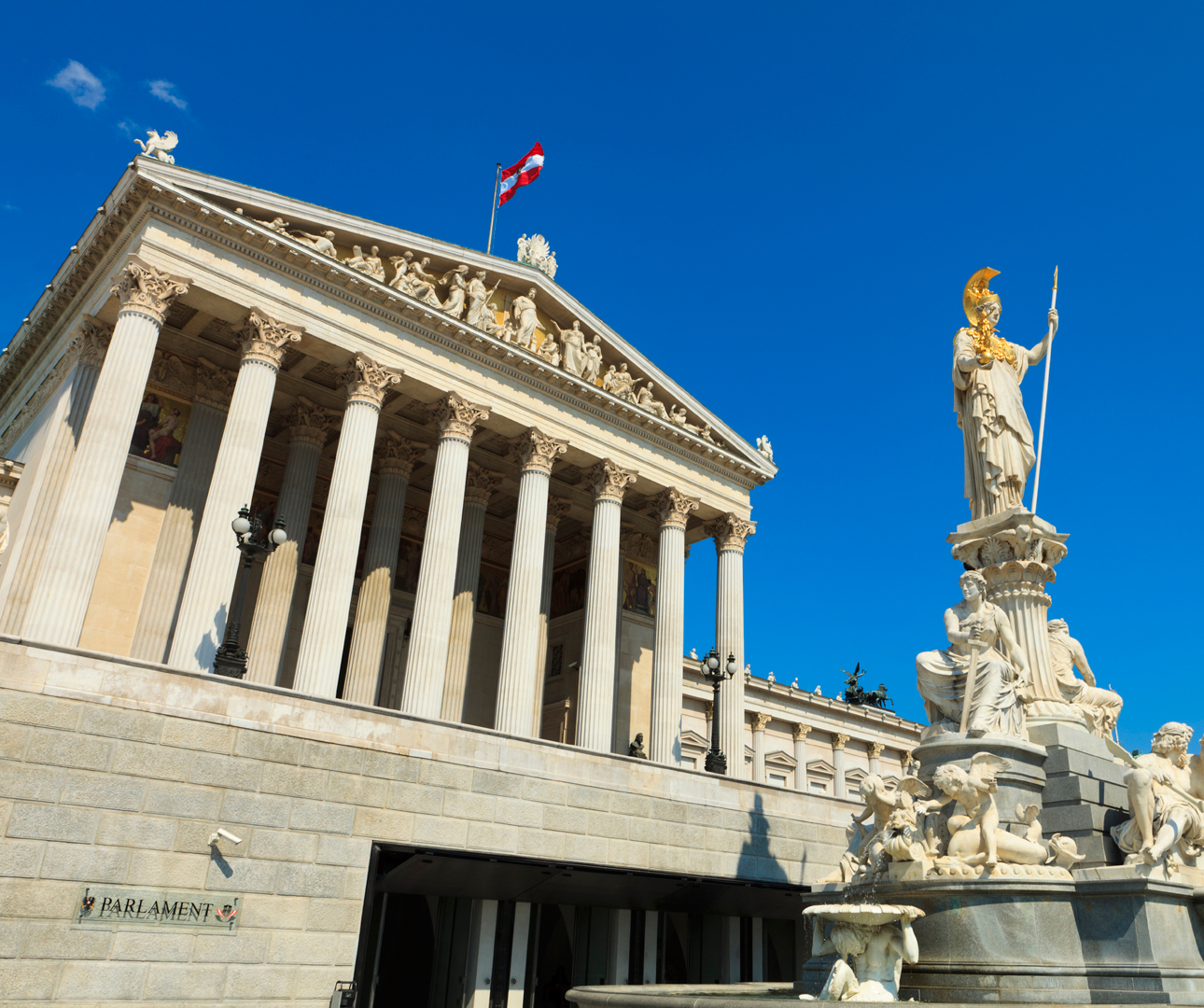 The Parliament Building
Completed in 1883 in the Greek-Roman style by Theophil Hansen, this astounding building constitutes an important site for state ceremonies, including the swearing-in of the President of Austria. With more than 100 rooms, spanning over 13,500 square meters, the original design was intended to replicate a temple. The entrance alone is something to admire, with an unforgettable fountain, featuring a colossal marble statue of the goddess Pallas Athena, accented with exquisite golden elements and a host of classical figures.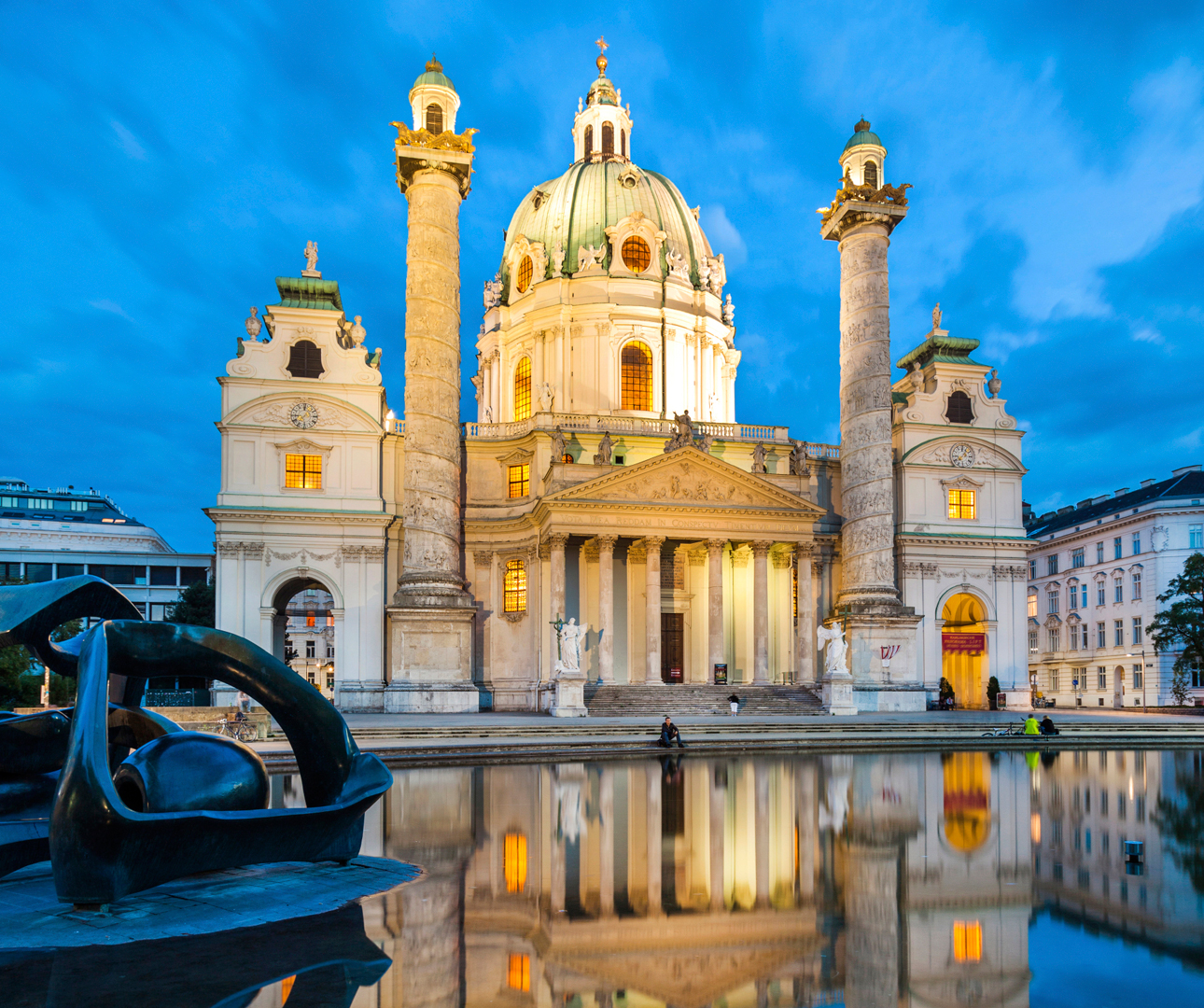 Karlskirche
Country Roads of Bavaria Switzerland and Austria
One of Vienna's greatest baroque churches, Karlskirche (St Charles's Church) is named after the sixth Emperor of this name, who vowed to build the church in gratitude to God for ending the plague of 1713. Visitors to the city usually visit Karlskirche on the strength of its dome alone but many end up admiring additional noteworthy features, including its impressive columns, modeled on Trajan's Column in Rome, and the bold Henry Moore sculpture, placed there in 1978.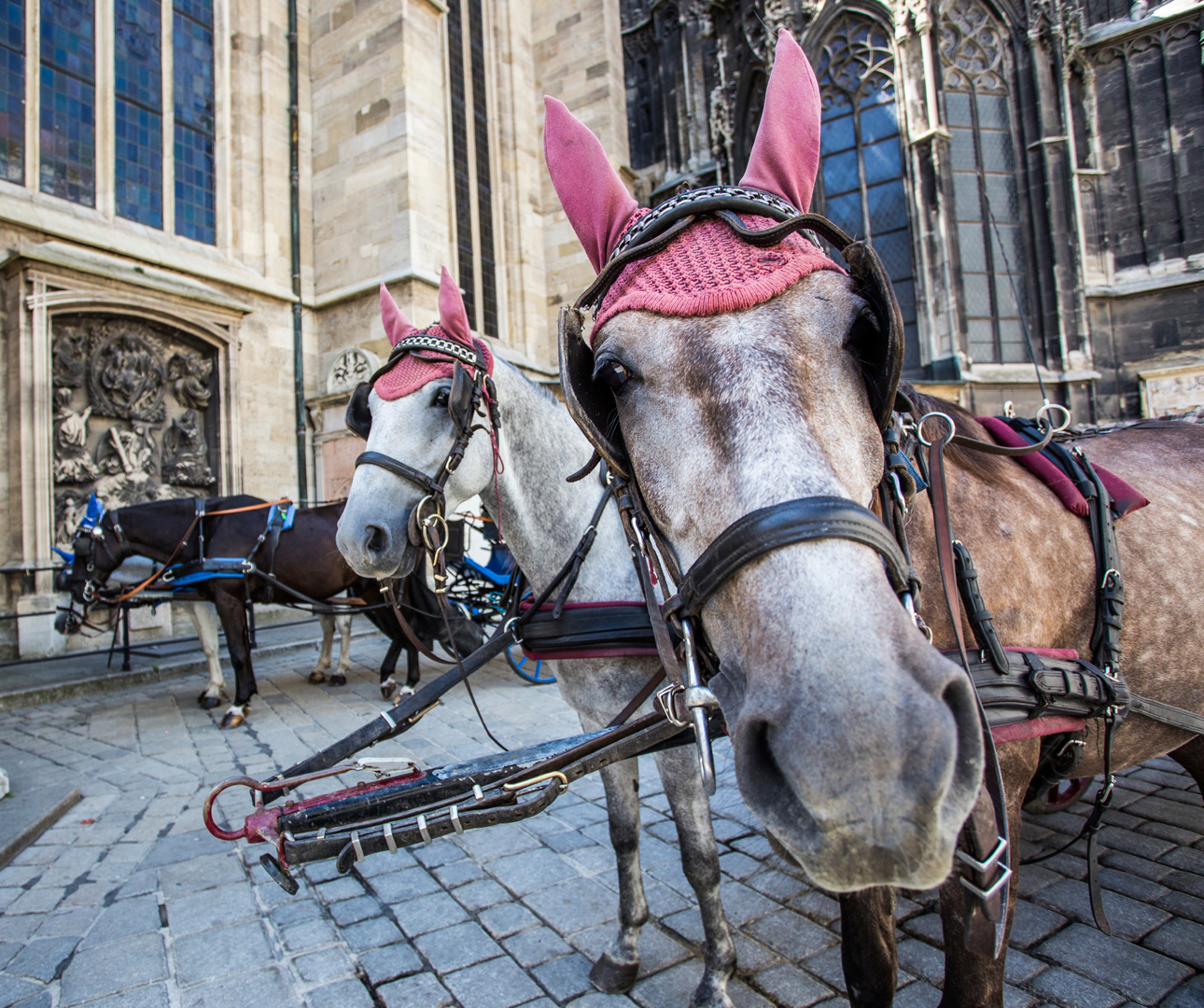 Spanish Riding School
One of the oldest of its kind in the world, the Spanish Riding School trains Lipizzan horses (Europe's oldest breed of domesticated horse) in the haute école movements of classical dressage for galas, parades and celebrations. The school is the only institution that has practiced unbroken classical riding since the Renaissance. Located in a hippodrome so grand that it was once reserved for the imperial family, prepare to be dazzled by the equine ballet, cherubim-lined colonnades and enormous chandeliers.
If these palaces, churches and imperial residences have inspired your next vacation, why not book your place on the Easy Pace Budapest, Vienna & Prague journey and see these spectacular Viennese buildings for yourself?