Elevating coffee culture into an art form, the famous Vienna cafes are as much a visitor attraction as its museums and palaces. These are places where you can purchase a cup of coffee and spend many hours amongst a charming ambiance, an integral part of the social experience of the city. These coffee houses have played an important part in shaping Viennese culture. Over the years they have served as a base from which creatives and intellectuals could find and share their ideas.
So if you want to change the world, or maybe just share some original ideas, a leisurely visit to one of these Vienna cafes is just what you need. To help you out, we've highlighted five that have inspired the greatest writers and artists.
Discover this on: Easy Pace Budapest, Vienna & Prague, The Bohemian, Highlights of Eastern Europe
COFFEE CULTURE IN THE VIENNA CAFES
Viennese Coffee Houses are described as a place 'where time and space are consumed, but only the coffee is found on the bill'. It is expected here to take your time, even the whole day to relax and enjoy your beverage and, if you wish, food. As an absolute staple of the city's culture, and one of the essential Vienna things to do, UNESCO has named the Vienna coffee house on its list of the National Agency for the Intangible Cultural Heritage.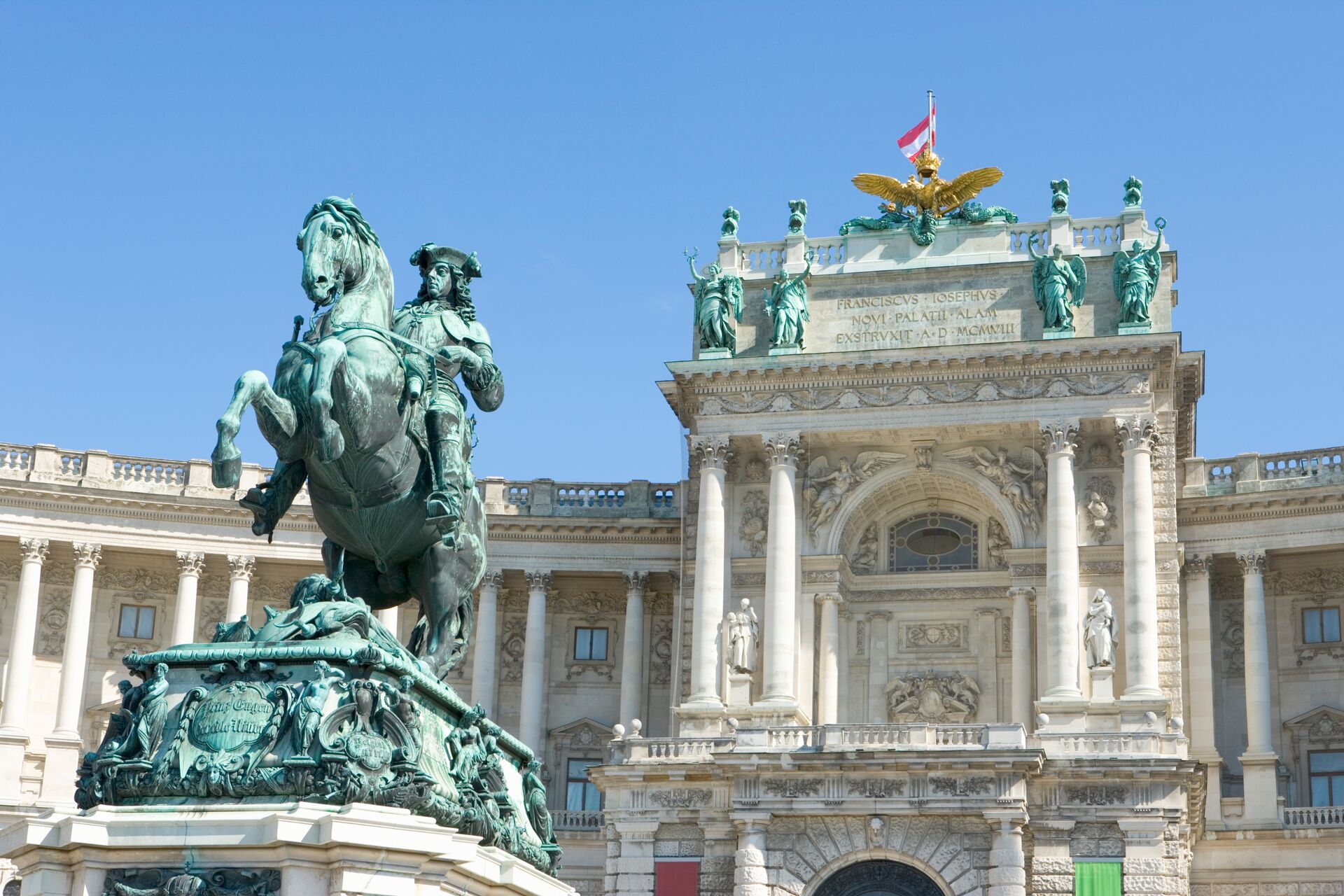 Although not the pioneer in coffee house culture, over the centuries Vienna has established a coffee house tradition like no other. The first coffee house was opened in the city in 1683. Pre-dating this, several were opened in Mecca from the 12th century, and Europe's first coffee house opened in Venice in 1647.
The first Viennese coffee houses displayed characteristics that are still typical today. Traditional décor and an authentic ambiance. A cup of water is served with every coffee, and many offer card games and pool tables to be enjoyed while you sip. In 1808 Napoleon's Continental Blockade of England led to a sharp increase in the price of coffee beans. This led to the coffee houses to diversify more closely into what we see in the Vienna cafes today.
Related content: Our pick of Europe's 11 most culturally rich cities
A favorite of Gustav Mahler in the early 20th century, Café Landtmann has had many famous names wander through its doors. Artists such as Kokoschka, politician Julius Raab, and author Thomas Mann, along with musicians, were regular customers.
Café Landtmann is also famed as Freud's favorite café in Vienna. It is said that here he found many of the subjects who played an important role in his research. In more recent years, the café has welcomed Marlene Dietrich, Hillary Clinton and Paul McCartney.
Sip a coffee here and you will be cloaked in tradition and style, feeling like you have stepped back in time. You can also expect to enjoy the most delicious array of pastries. It is said that the Kaisershmaren here is the best among Vienna cafes. This traditional lightly sweetened pancake takes its name from the Austrian emperor Franz Joesph I who was said to be very fond of the dessert.
Related content: It all comes back to the plate: food's role in understanding culture
Café Sperl was historically known for hosting an eclectic mix of painters, writers, musicians, composers. It was however a group of young artists made this café special – seven of the early Secessionists held their first meetings here, leading to the establishment of the Vienna Secession in 1897.
The perfect historic spot to relax in, this is a real haunt for locals. Make sure you allow time for a game of billiards or two.
Related content: 17 Anthony Bourdain quotes that celebrate the joy of food and travel
Famed for its late-night psychoanalytical debates, Café Korb is a favorite café amongst Nobel Prize winners. It was also one of the few cafes in the 19th century to host women as guests. Soon after its opening, which was attended by the emperor Franz Joseph himself, the cafe became one of the first weekly meeting points for Freud's "Vienna Psychoanalytic Society". In the modern day, this location is the favorite haunt for Elfride Jelinek, author and Austria's exclusive winner of the Nobel Prize in Literature.
The insides of Cafè Korb bring back 60's nostalgia, with a characterful design and original vintage interior that is more Warhol than Wagner. This is attributable to its owner, Susanne Widl, who as lived many lives as actress, model and coffeehouse owner. A true one-of-a-kind personality. When you visit, be sure to take a look at the 'art lounge' in the basement.
Related content: Handy packing tips for your Insight Vacation
This elegant coffeehouse, right behind the state opera, has been in existence since 1794. A popular hangout for opera visitors in the 18th and 19th century Café Mozart also served as a meeting point for journalists, writers, artists, and members of the philharmonic orchestra. However, Cafe Mozart really cemented its name as a place of inspiration when the American writer, Graham Greene, wrote his famous novel here, "The Third Man".
Along with your coffee, you can choose from five different versions of hot chocolate – the perfect excuse to relax and stay even longer.
Related content: The unlikely bucketlist experiences you can enjoy on your next Insight trip
The oldest coffee house in Vienna, Café Frauenhuber still retains the air of a bygone era. It is known for having hosted Mozart and Beethoven to play table music for the dining guests in this café many times between 1782 and 1791. One of the oldest cafes in Vienna, the décor is unchanged and traditional, with a vaulted ceiling, huge chandeliers, deep burgundy upholstery, newspapers on racks, and no recorded music.
A one-of-a-kind ambience and an extensive menu of traditional Viennese fare make this a great spot to visit. Enjoy the best schnitzel, beef goulash, and Haustorte for dessert.
Related content: 7 of the most beautiful buildings in Vienna
If you can picture yourself in one of these Vienna cafes, take a look at our range of premium guided tours to Vienna. Sample the best of Viennese culture, along with magnificent hotels, exceptional cuisine complemented with unique and exclusive travel experiences.