Your friend travels to Peru and raves about the wonder of Machu Picchu. Your neighbor returns from a tour of Egypt, swelling with fascinating stories of the Pyramids of Giza. Not bad. They have experienced the must-see sights of the world, the typical bucketlist experiences that everyone should tick off.
However, it pays to push past the typical. Our philosophy, what we call 'The Art of Traveling in Style', centers around doing things better. We champion 'premium travel' which means going beyond the generic, diving into the deep end of culture, and enriching your soul with memories that last a lifetime.Read on to discover the unique bucketlist experiences you can do with Insight tours that go that little bit further to give you far better stories to tell when you arrive home.
AN EVENING AT TIVOLI GARDENS, COPENHAGEN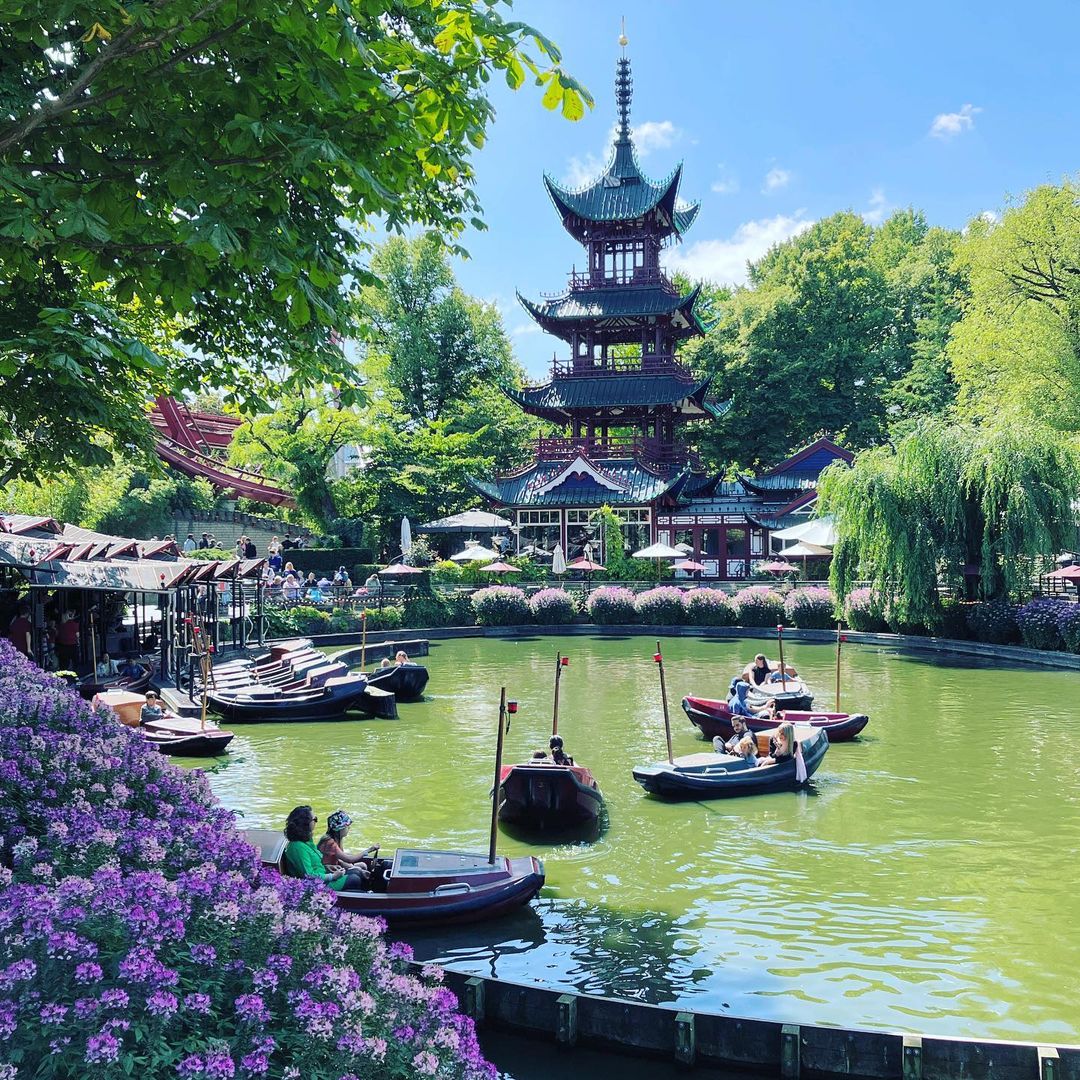 'When the people are amusing themselves, they do not think about politics'
Georg Carstensen, to King Christian VIII, when pitching his idea for an amusement park in the mid-1800s. His wish was granted, and Tivoli Gardens was born.
In the heart of Copenhagen lies one of the most iconic amusement parks in history, one of the first of its kind. Its exact ranking is somewhat disputed, but it is confirmed to be either the second or third oldest amusement park in the world. With glittering nighttime illuminations, lush gardens and grazing animals, the park exudes an air of fantasy and wonder. The magic of the park is most salient in its ability to inspire artists and writers throughout history. From fairytale author Hans Christian Andersen (Little Mermaid), to Walt Disney, who used Tivoli as reference when creating Disneyland.
Discover this on: Country Roads of Scandinavia
Read more: How to spend 24 hours in Copenhagen, Denmark's trendy capital
VISIT A PREHISTORIC CAVE, FRANCE
In Southern France, 1940, a young boy was out for a walk with his dog, 'Robot', who then fell down a hole. This hole led to the surprising discovery of a prehistoric cave dating back 17,000 years, covered with painted frescoes of primordial art. Prepare for a thousand-year journey into our past as you step into the primitive shoes of our prehistoric ancestors. In that subterranean gloom, dimly lit by your guide's torch, you'll decode arcane cave paintings telling ancient tales of beasts and battles.
After much research, visitation and inspection, the original cave is now closed for preservation. However, Lascaux II provides an almost exact replica of over 90% of the original cave paintings. While there are other prehistoric caves in the region, Lascaux II is widely lauded as the most famous and best in the country.
Discover this on: Country Roads of France
Read more: La Voie Français: an interview with travel director Peter Meahan on the joys of French cuisine
DINE IN DRACULA'S CASTLE, ROMANIA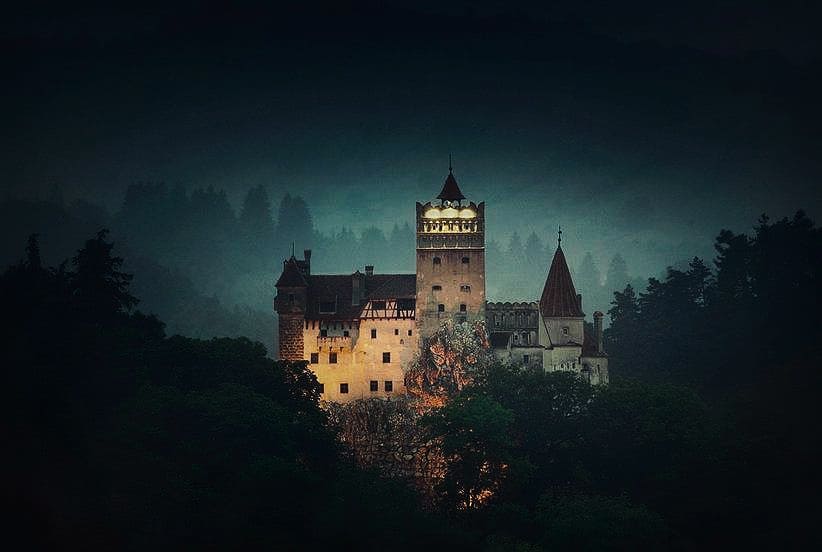 'On the edge of a terrific precipice…where the rivers wind in deep gorges through the forest'
Bram Stoker, Dracula
Standing on a bluff 60 meters high, Bran Castle towers above the forests of the southern Carpathian Mountains. With eerie stone passageways, cryptic Transylvanian fitments and shadowed rooms, there's no wonder that Bran Castle is linked to Stoker's gothic novel. A trip to the fortress is a one-of-a-kind experience in of itself, but with Insight, you'll go even further. You'll enjoy a private visit in the evening, after the typical tourist crowds have left. You'll learn about Queen Maria, the castle's last inhabitant, creep through the torture rooms, and share tales of Stoker's infamous vampiric antagonist. Then, a private dinner in Queen Mary's Tea House before you leave, narrowly escaping the Count's wicked lair.
Discover this on: Treasures of the Balkans
Read more: Five incredible castles to discover in the Balkans
CRUISING THE LYSEFJORD TO PULPIT ROCK, NORWAY
The grand, awe-inspiring presence of a Nordic Fjord is barely done justice by words and images. One needs to stand in that great expanse to be truly humbled by these wonders of nature. On this experience you'll cruise through Lysejord, one Norway's most powerfully beautiful fjords. One can only feel humility when surrounded by the booming cliffs and ancient valleys that drop as deep as the mountaintops run high. As you step out onto the looming Pulpit Rock and overlook all of the Earth, reach out; you may just graze the heavenly Nordic kingdom of Valhalla.
Discover this on: Scandinavian Heritage
Read more: Norway's Fjords: Did you know
EXPERIENCE NATIVE AMERICAN CULTURE, UTAH
This MAKE TRAVEL MATTER® experience allows you to step into Navajo culture for an evening, partnered with Red Heritage, a Navajo-owned Native American Performing Arts Theater. You'll enjoy a delicious dinner with arts demonstrations, songs, dances and ceremonial performances from Navajo community members. Expect powwow dancers, flute playing, blanket weaving, live drums, and more. You'll learn about Navajo culture from local community members and help preservation efforts with your stay. Prepare to expand your mind with intimate details of another culture, such as the fact that the community refers to themselves as 'Diné', rejecting the term 'Navajo' which came passed down from Spanish colonizers.
Discover this on: Enchanting Canyonlands
COLUMBIA ICEFIELD AFTERHOURS EXPERIENCE, CANADA
Experience the breathtaking Columbia Icefield out of hours, allowing you to appreciate and learn about the ancient Athabathsca glacier without the distractions of the day crowds. You'll explore both on foot and on the massive Ice Explorer bus, while your driver-guide teaches you fascinating lessons about the glaciers, icefields, and environmental challenges. You'll stop along the glacier and explore the world of ice with your intrepid band of arctic adventurers, even filling your bottle with fresh glacier water.
Discover this on: Canadian Rockies & Pacific Coast
Read more: Oh Canada! 5 Insight Experiences that showcase the very best of the great white north
MATERA THE CAVE TOWN, ITALY
Italy is known for its rich archaeological and cultural heritage. But the ancient town of Matera takes this one step further, thought to be one of the oldest continually inhabited settlements in the world. This beautifully quaint town hosts incredible little cave houses carved out of stone. However, this was not always a place of charm and childlike wonder. Matera was actually one of the poorest parts of Italy in the 1800s. Blighted by extreme poverty, the low quality of life led to a national emergency. After waves of investment and infrastructure, the ruined town turned into one of the country's most popular tourist destinations, Europe's 2019 capital of culture, and a UNESCO World Heritage site.
Discover this on: Country roads of Southern Italy & Sicily
Read More: "No time to die": Travel Inspiration from the New James Bond Movie