With its spectacular mountains, clean air, dense forests and vast lakes, Switzerland is one of the most sustainable travel destinations in the world.
And Switzerland Tourism is harnessing this with its Swisstainable campaign. More than a campaign in fact, Swisstainable is a country-wide philosophy that is helping to position Switzerland as one of the top destinations in the world for sustainable travel.
We had the privilege to talk with Pascal Prinz, Director Global Accounts & Emerging Markets at Switzerland Tourism, and this week's Insightful destination expert, to find out more about Swisstainable, and why you should visit Switzerland. You can also test your knowledge in our Insightful Trivia game.
For travel inspiration: Switzerland destination guide
SWISSTAINABLE - MORE THAN A STRATEGY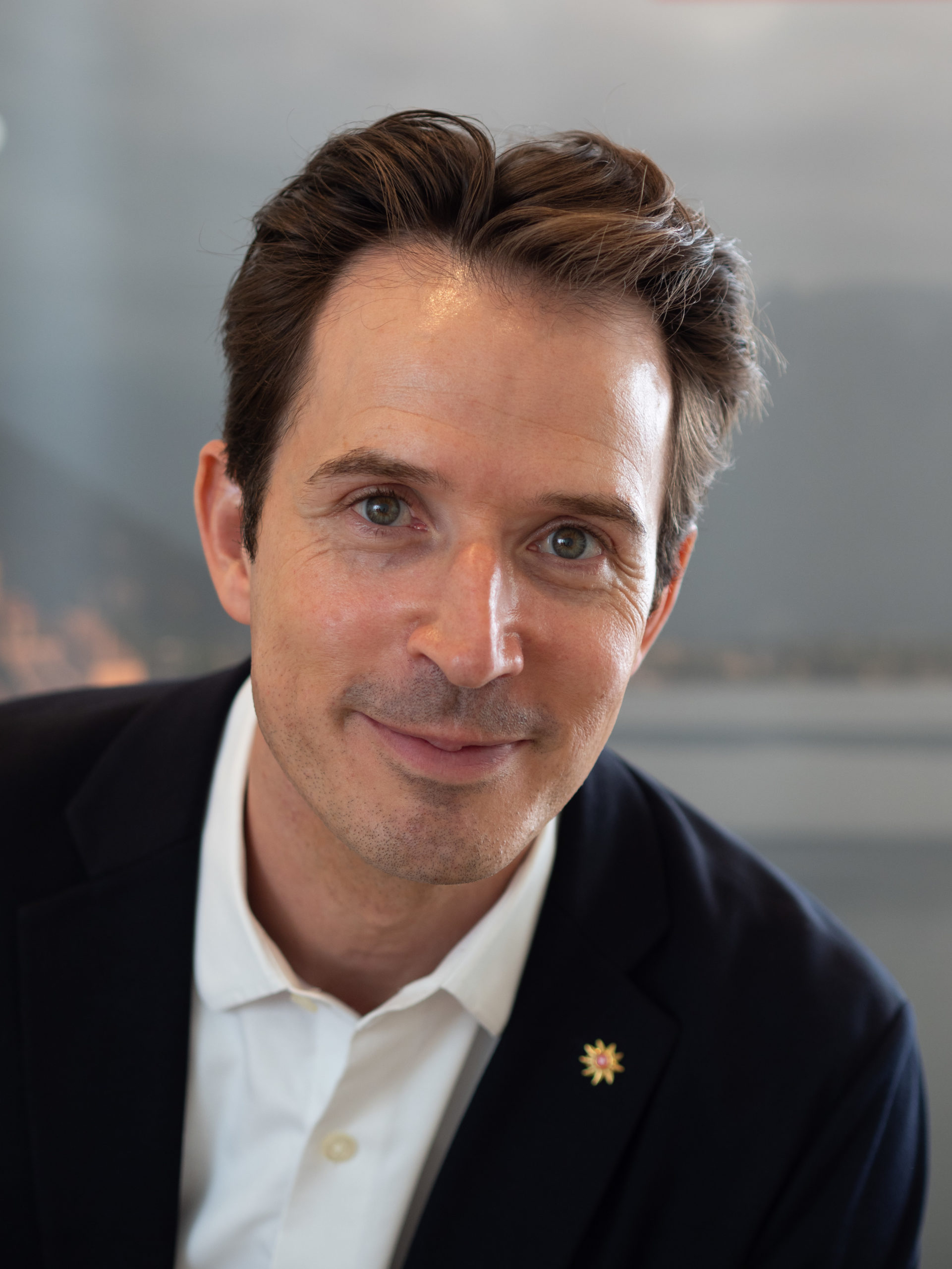 "Sustainable travel is not a niche anymore, it has become a mainstream desire," Pascal tells us. "Accelerated by the pandemic, people really want authenticity. They want to travel, but in a way that's respectful when it comes to nature, and the local population.
"That's why we came up with Swisstainable. Together. It is not just us at Switzerland Tourism, but a movement in the whole country with the entire tourism industry participating, including the local population and politicians. We all want to join forces to create a strong sustainability movement and community within Switzerland."

A NEW APPROACH TO SUSTAINABLE TRAVEL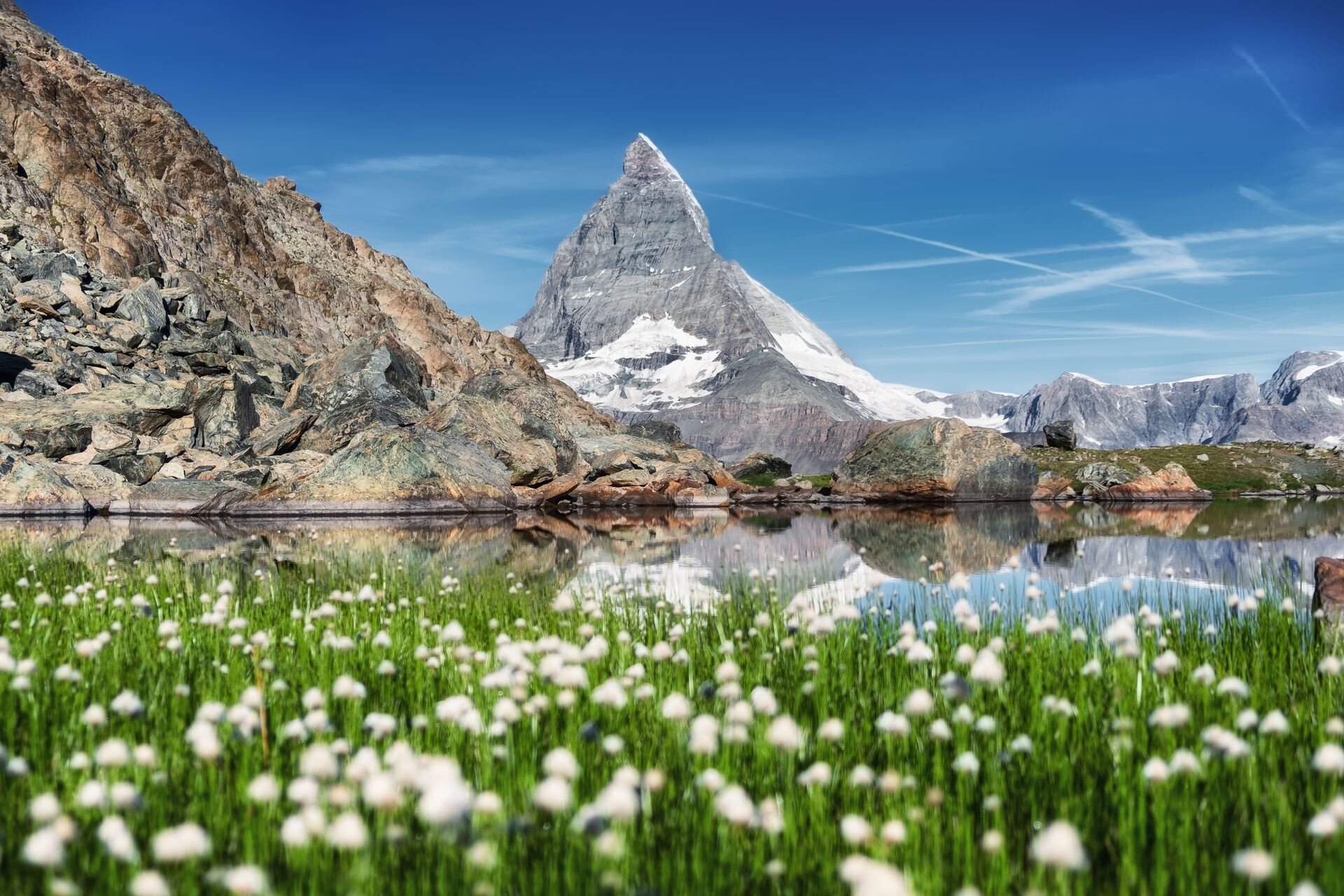 Swisstainable was launched in 2021 as a new approach to sustainable travel. The strategy aims to enable and encourage travellers to enjoy nature up close and first hand, to experience culture in an authentic way and to consume regional produce. It also encourages travellers to stay for longer and delve deeper.
"We are very pleased with the results so far," Pascal says. "Around 1,900 Swiss service providers have already joined. We still have a way to go, but we are seeing a strong interest from the Swiss tourism industry. We are also convinced that this will further help us to position Switzerland as one of the most sustainable travel destinations in the world."
SWITZERLAND AS A SUSTAINABLE DESTINATION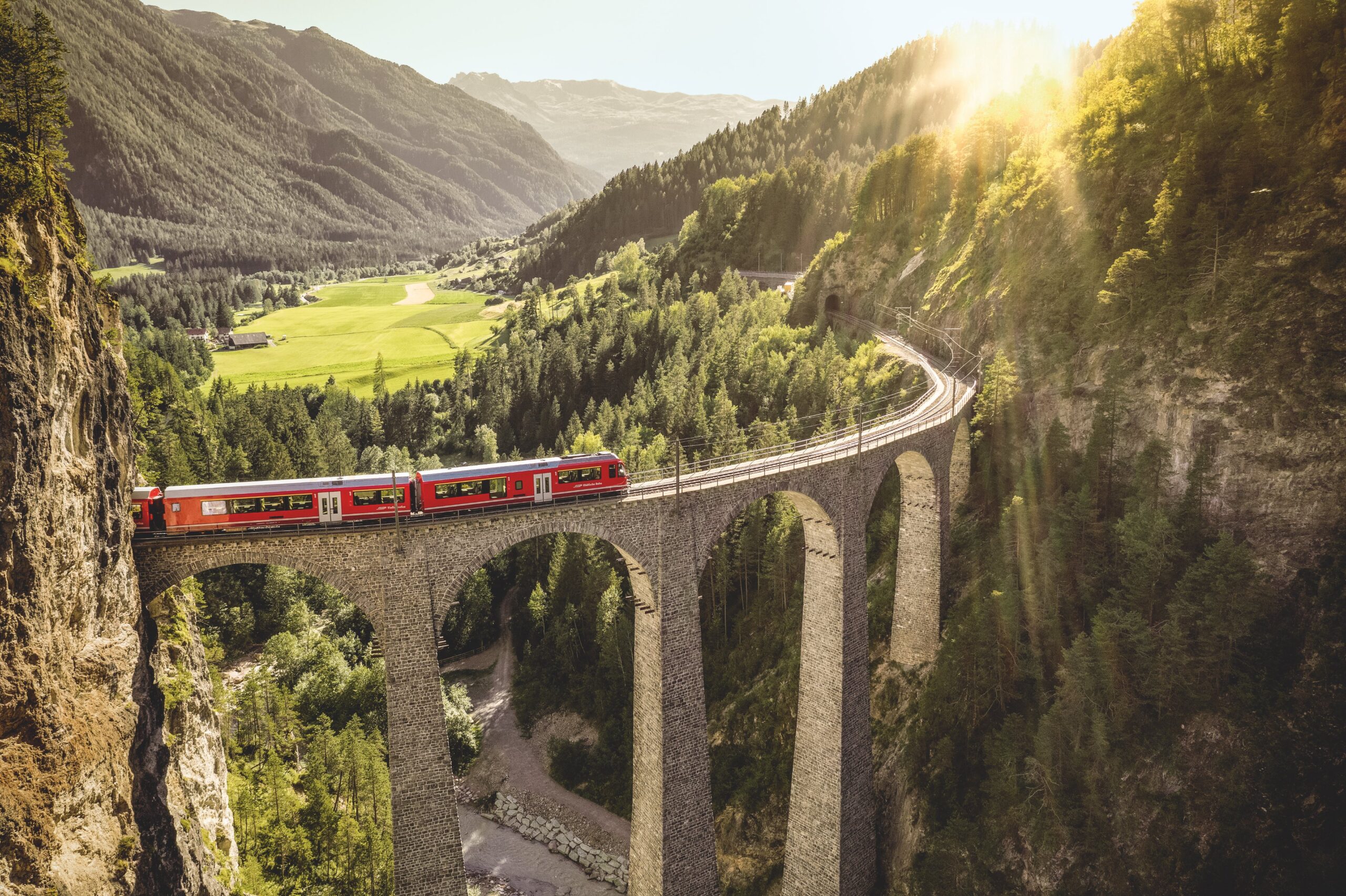 Switzerland's sustainability credentials are indeed enviable. When you add these to its immense natural beauty, you have a most desirable destination.
The country boasts one of the tightest rail networks in the world. Each day some 9,600 trains travel along some 1,864 miles (3,000 km) of track, reaching even the furthest, small and remote locations.
"One of my personal highlights, as part of the Swisstainable movement, is the Grand Train Tour of Switzerland, which is an exclusive rail only "best of" itinerary where you can experience many of the beautiful small villages and towns." Pascal enthuses. "I always tell people that when you travel to Switzerland you should experience all four language regions," he advises, referring to French, German, Italian and Romansh. "If you really want to understand the country and the people then you should see them all."
"I also love the lakes. The water is so clean and relaxing," he continues. "On Lake Lucerne you have climate-friendly vessels with amazing views, including the first carbon-neutral passenger ship in Switzerland." With some 1,500 lakes, Switzerland, is seen as Europe's most moated bastion, with travellers even able to swim in the middle of cities.
Read more: Why you should visit Switzerland in the off season, by this Travel Director
THE BEST FOOD, WINE AND AIR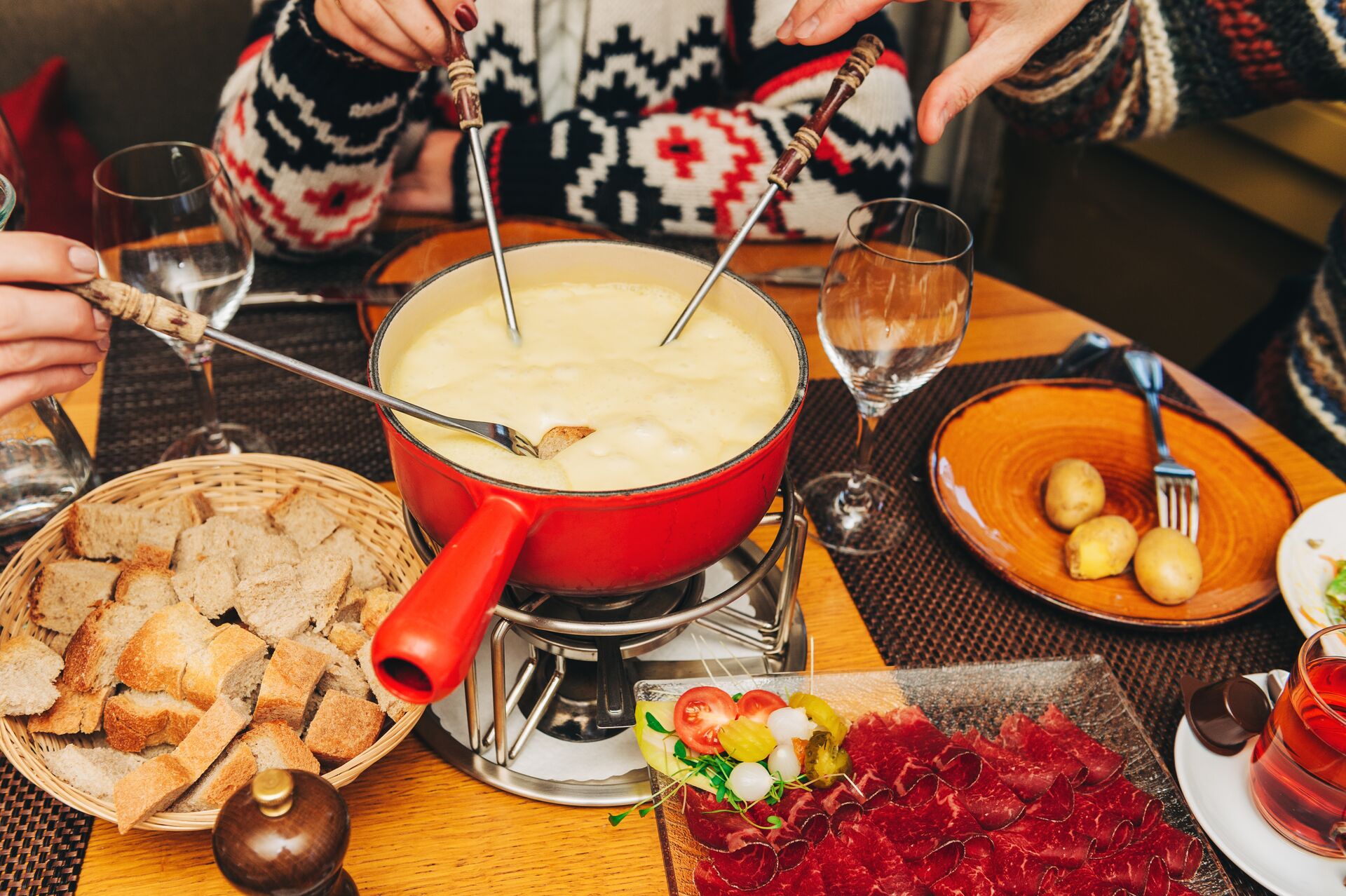 In comparison to European counterparts, the Swiss consume the most organic products per capita. "When it comes to gastronomy, food and wine, Switzerland has great produce," Pascal says. "We value good food and have a lot of delicious regional products for you to enjoy, such as our famous cheeses." Two of the most popular, Gruyere and Emmental are the main ingredients of the famous Swiss fondue, a tasty treat any time of year.
"I also love our Swiss wine, which people may not know much about but really should experience," he advises. "Some beautiful places to visit in Switzerland if you love wine are the Lake Geneva region, Montreux, Valais, Zermatt and Ticino."
Switzerland is of course world famous for its chocolate, thanks to the innovative spirit of the country's 19th century chocolatiers. The country is in fact credited as the first to combine chocolate with milk.
Switzerland's air quality is also excellent. The country is renowned as a climactic spa destination with beneficial therapeutic effects. The health-promoting climate of Davos' Mountain air was discovered as far back as 1853. And the country is one of the world's leading recyclers, with almost 90% of PET bottles being put to good use.

ELEGIBILITY FOR SWISSTAINABLE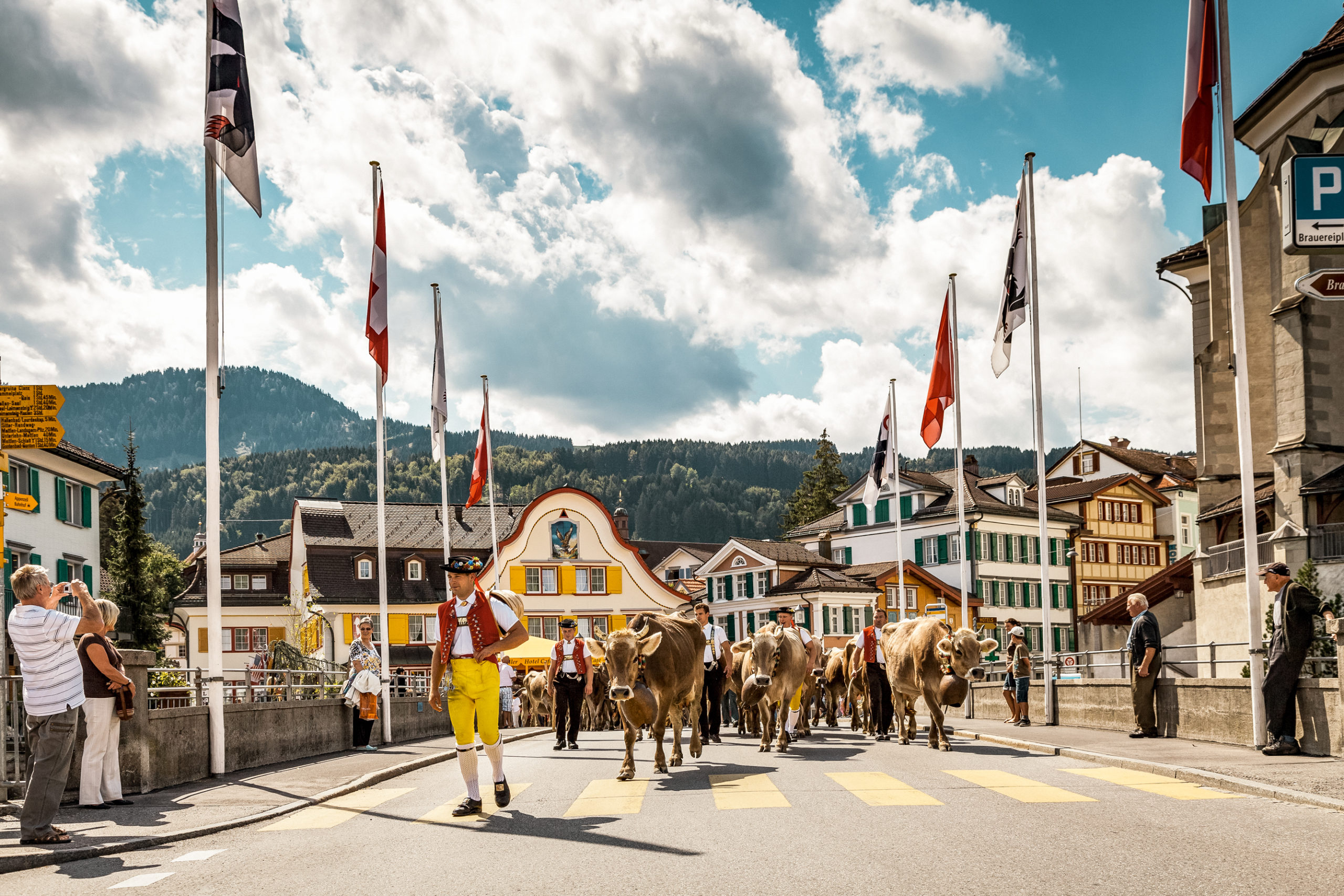 A key element of the strategy is that Swisstainable is open to all Swiss tourism operators. This includes partners in accommodation, gastronomy, transport, agrotourism and more, who are at all stages of their sustainability journey.
"First of all, it is a free programme, and we encourage as many hotels, restaurants, cable ways and businesses to join as we can," Pascal explains. "They are then awarded one of three levels. Swisstainable itself though is not designed as a certification process, but provides guidance for guests"
"At Level I, Committed, you are saying I want to join this movement, I want to be part of it, and committing to having a sustainable practice in your company," Pascal expands. "At Level II, Engaged, you have at least one qualification or certification that proves you already have sustainable practices in place. Level III, Leading, is for those that have various certifications, coupled with a comprehensive sustainability strategy."
Participants and projects are also assessed on; whether they treat nature and natural resources with care and respect; that they generate added value for the local population and the region; and that they let the guests experience our country in an authentic way, close to nature but still having respect for the environment in a considered way.
Related content: 7 fascinating facts about Switzerland's world famous Glacier Express
SWISSTAINABLE GOALS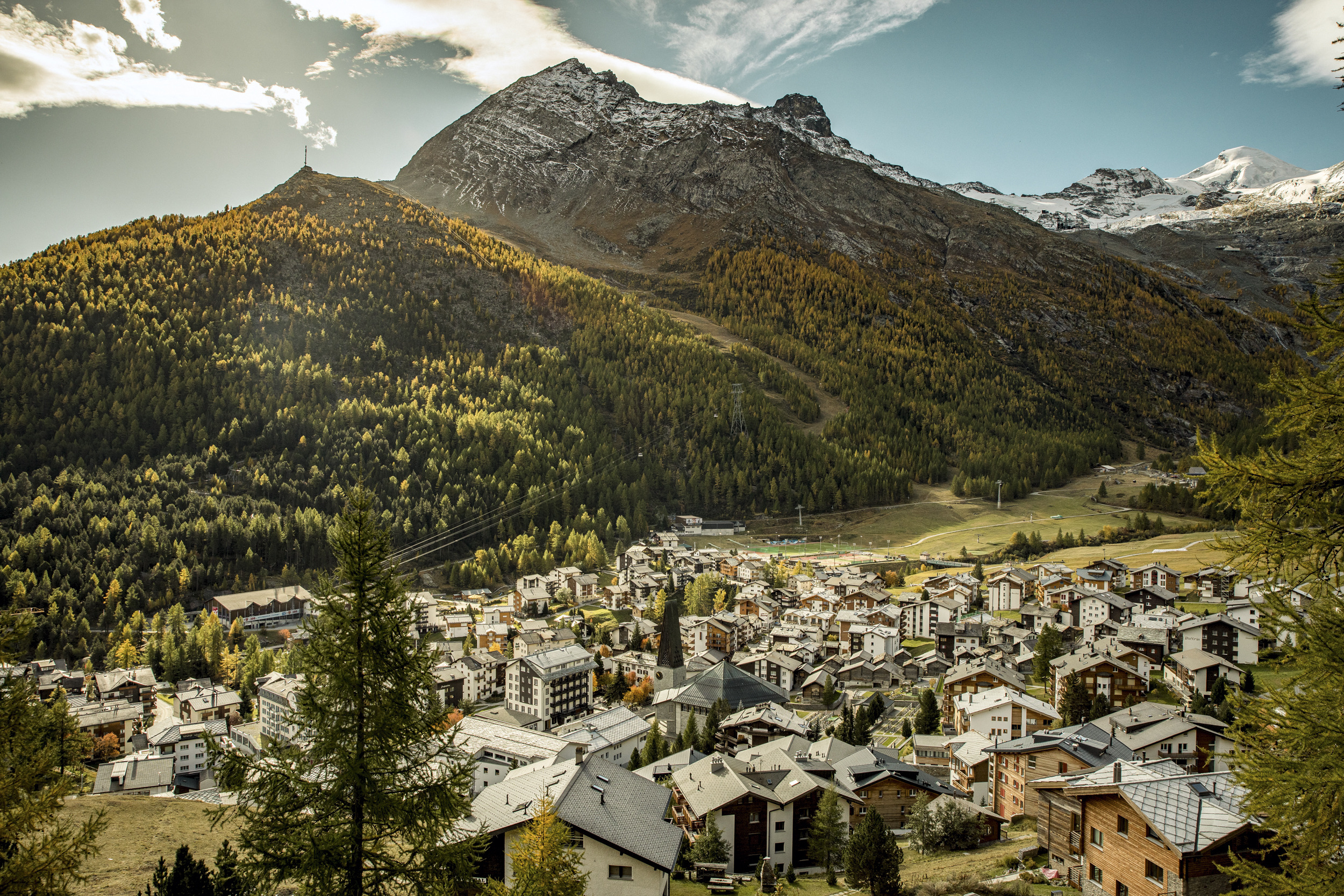 "We want to position Switzerland as one of the world's most sustainable travel destinations," Pascal tells us. "And to increase the perception of Switzerland as a sustainable destination among guests by 5% by the end of 2023, in comparison to 2021.
"We aim to increase the length of time that guests stay in the country and will be measuring this in the future. And we want to firmly position Switzerland in the top three of the world's most sustainable destinations, according to leading international rankings, such as the Yale Environmental Performance index and the World Economic Forum Travel and Tourism Development index.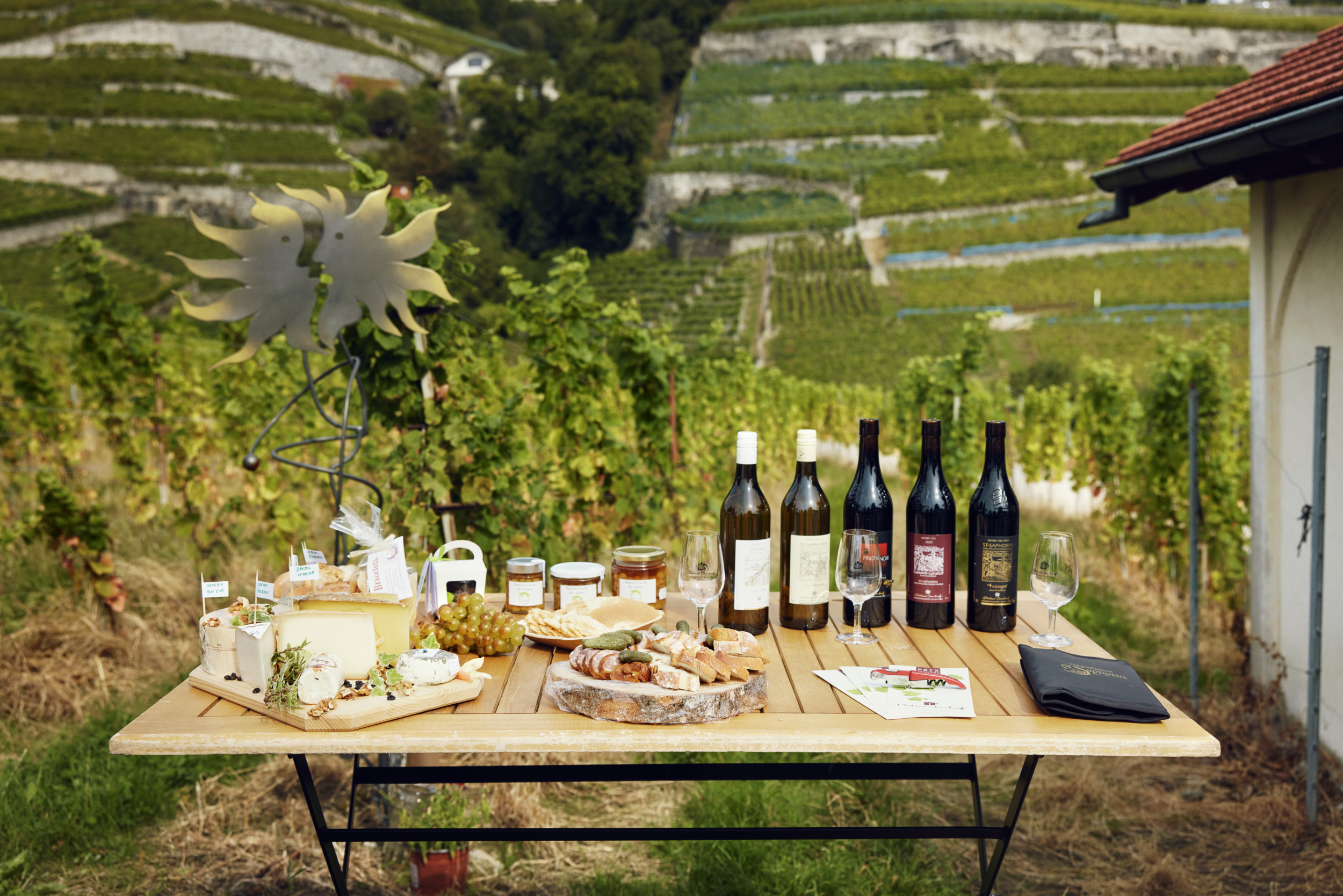 "Again, it is important to highlight that this is more than us at Switzerland Tourism. This is a movement, and we are an enabler," Pascal continues. "By the end of 2024, we have set a goal of having 4,000 companies join or be part of the movement. We are pleased to say we are on track, and we will continue to work hard to keep this going.
"Something very special about this programme, besides being good for the planet and Switzerland, is that it is also a team-building programme." Pascal says proudly. "We are really one Swiss tourism unity, and it helps to collaborate and work together, from the destination to the hotel to the cableway to the restaurant."
INSIGHT AND SWISSTAINABLE
Insight Vacations are excited to partner with Swisstainable for a new MAKE TRAVEL MATTER® Experience which features on our Country Roads of Bavaria, Switzerland & Austria premium guided tour.
Insight guests are invited on a guided tour and a tasting of seasonal juices at Culinarium Alpinum, a centre of excellence for cuisine in the Alpine region. A former Capuchin Monastery, this unique enclave in Stans revolves around the diversity of the Alpine region. Schnaps distillers, cheesemakers, bakers and sommeliers come together here to jointly shape the future of Swiss culinary culture. Your tour of the monastery is a journey through history, from the Capuchin monastic order to a modern-day centre for excellence.
This experience advances the United Nations Sustainable Development Goal of "Responsible Production and Consumption", thanks to the edible garden they've created. Here you can find fruits, vegetables, berries and aromatic herbs, some of which are rare and endangered. At Culinarium Alpinum, they are making a significant contribution to preserving the important regional culinary heritage, and reintroducing traditional flavours and tastes of the region that were being lost.
Read more: MAKE TRAVEL MATTER®: Why developing meaningful travel experiences has never been more important
HOW WE TREAD RIGHT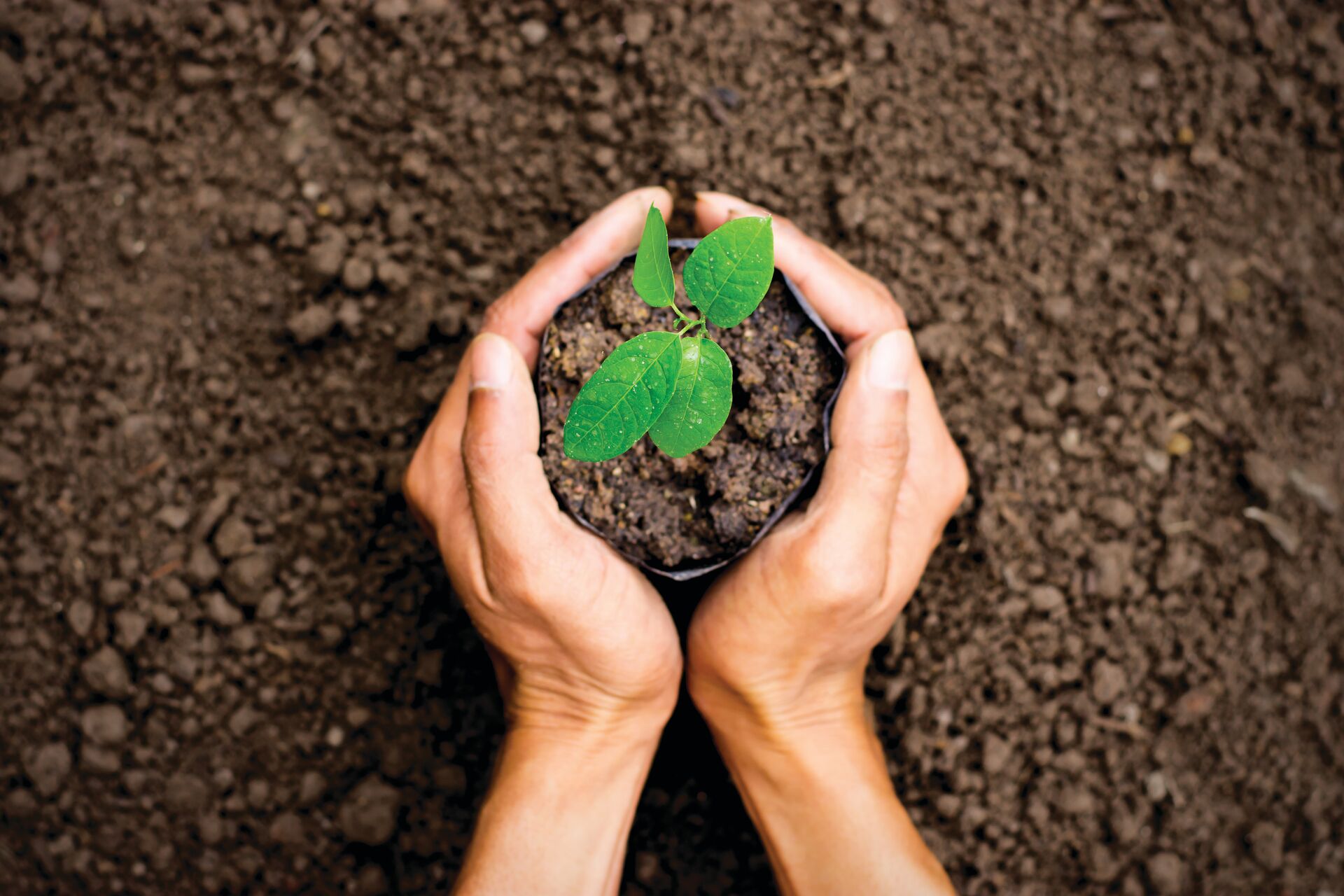 To find out more about our own 5-Year sustainability strategy How We Tread Right, visit our webpage. Our inaugural Impact Report, launched in May 2022, details the progress made by the Travel Corporation's family of brands against our 11 sustainability goals, since the launch of How We Tread Right in September 2020.
KEEN TO VISIT SWITZERLAND?
A land for all seasons, from touring the country roads and taking an open-air cable car to the summit of Mount Stanserhorn, to enjoying glamorous cities and sipping mulled wine in the sparkling Christmas markets, there are so many things to do in Switzerland. To choose your dream vacation, take a look at our collection of premium guided tours.
You can also test your travel knowledge against Pascal and other Insightful destination experts. Each week, our Insightful Trivia Game will introduce you to the world's leading destination experts and challenge you with a quiz to win a monthly travel prize.