What constitutes the best croissant? The rich, buttery pastry can be found in bakeries the length and breadth of Paris and is typically associated with France, in spite of its Austrian origins. We know that food experiences are a highlight for Insight Vacations' guests, so with France now open for travel, we thought we'd delve into the history of this iconic flaky pastry and a most Parisien quest to find the best in the region.
Where Does the Croissant Come From?
Viennese bakers are credited with creating the first croissant to celebrate the triumph over the Ottomans in the Battle of Vienna in 1683. Then the tale goes that Marie Antoinette introduced it to France almost 100 years later, as she was craving baked goods from her home country. However, historians dispute both these stories, as records show the Austrian's were creating a similar baked item called kipferl, a wheat bread roll with pointed ends, for many centuries prior.
It is thought that the French began making kipferl with puff pastry, thus creating the breakfast food experience that the country became famous for.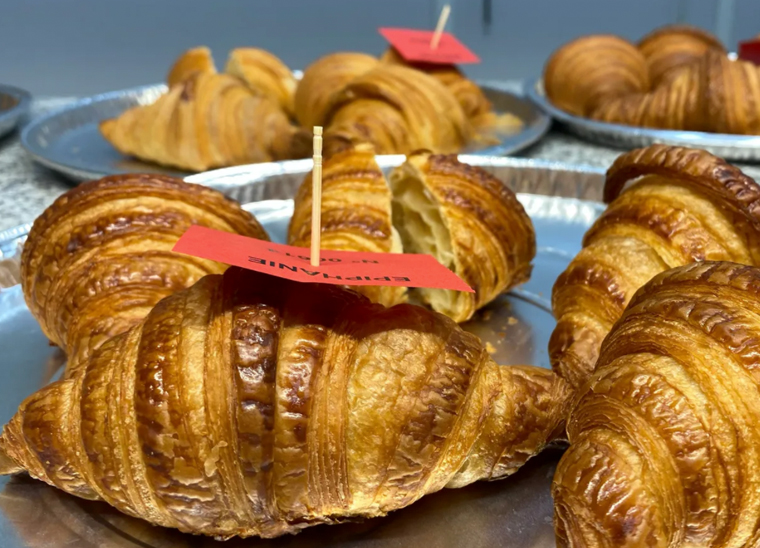 One competition seeks to do the seemingly impossible and find the winning croissant each year. The Concours du Meilleur Croissant de Grand Paris has been running for twenty years, and the Union of Bakers of Greater Paris judge the entries based on a strict 11-page document that provides the rules of the competition. This is a serious business for a decidedly light breakfast or mid-morning snack.
This year there were over 120 entrants competing for the title of the best croissant, and all had to abide by the rules of entry. The esteemed bakers must use pure AOP Charentes-Poitou butter, which is made in western France and praised for its unique flavor. Then they must prepare five croissants that weigh between 45g – 65g that they deliver in a box without any branding to the headquarters of the baker's union, located on an island that sits in the middle of the Seine. Receipt of these deliveries happens between midday and 2 p.m. on the day of the competition, which took place this year in June. If bakers fail to meet any of these requirements, they are eliminated.
While guests on a premium tour with Insight Vacations may delight in several croissants at breakfast during their Country Roads of France adventure, it's no easy task for the jury of this competition. At what point does the flaky goodness become too much? How can you differentiate between the puffiness of one croissant and pinpoint the ideal crescent shape of another? It's certainly a skill to hone if you're a fan of the fluffy baked good.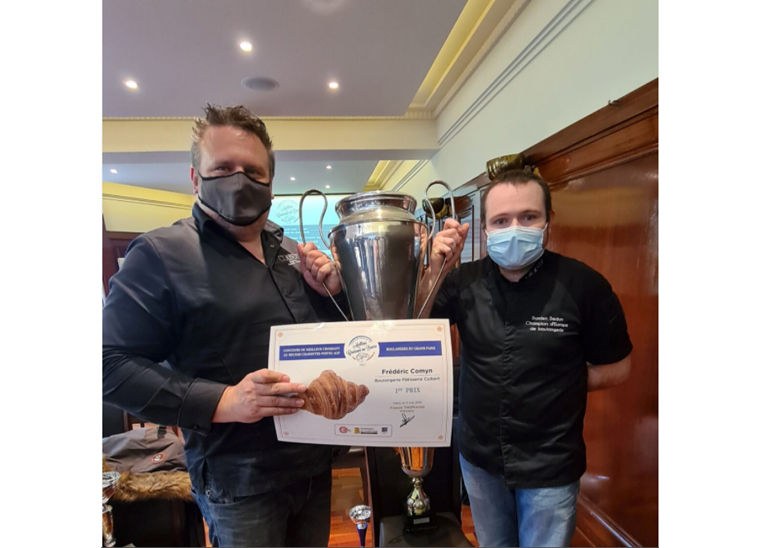 As the croissants are tasted, some are quickly removed from the running while jury members exclaim over the texture or buttery scent from another. In June, they were narrowed down to 24 for the final, still a sizable quantity for the bakers to taste. Pastries were scored in four categories, with 25 points awarded in each for flavor and smell, cooking, shape, aspect and regularity, and finally for puffiness, texture and fondant. The winner of the 20th edition of the competition was Frédéric Comyn, whose secret ingredient was chestnut honey. This gave his croissants a delectable sweetness, added crisp to the texture and a reddish hue to the normally golden pastry.
Travelers looking for their own Insight moments can find Comyn's incomparable croissants at Patisserie Colbert in the Sceaux commune of Paris, almost 10 kilometers from its centre. On the French Heritage premium guided tour, you can join a Local Expert, who will take you on a foodie tour of the city so you can sample other extraordinary pastries sold in the capital.
Whether you're a connoisseur of croissants or a general gastronome, the Flavours of Europe tour will whet your palate. Our Local Experts will introduce you to some of the most incredible cuisine across the continent, as well as taking in some of the most spectacular sights. As an IV guest on tour, you'll gain special access to the famed Bramante Staircase in the Vatican City, usually off limits to tourists. A fantastically fresh Sea-to-Table lunch awaits in Cinque Terre, where you can admire the views across the five charming fishing villages. Your Travel Director can recommend a well-kept culinary treasure for your Dine Around Evening in Lucerne, while your vacation culminates in a Celebration Dinner at a typical French bistro in the City of Lights, Paris.
Delve into more fantastic fare on the French Heritage tour, which brings you on an extensive journey through the Gallic country. Experience the sights and tastes from Paris to the French Riviera and returning through the Dordogne and the renowned vineyards of the Loire Valley. Join an expert vintner in Chablis before a day in Dijon. Try a regional meal cooked on a hot stone table barbecue in Chamonix and a warming raclette in Grenoble. Marvel at the Roman aqueduct bridges in Pont du Gard and sample the French aperitif, pastis. This 22-day tour will provide many new Insight memories for you to treasure for years to come.
France has lifted restrictions for entry to all fully vaccinated travelers so whether you're craving a croissant in a tiny Parisien patisserie or an earthy glass of Châteauneuf-du-Pape in Provence, it's time to fulfil that desire.
You can book with confidence with Insight Vacations, as we have introduced new measures to keep you safe and provide peace of mind. With a specially trained Well-Being Director on every tour, you can rest assured that elevated levels of hygiene and safety are being adhered to. You can also take advantage of a no-risk deposit and extra flexibility should your plans change.
Don't miss out on Insight Vacations' Bring Back the Magic Sale with 15% off destinations worldwide. Travel to Paris to embark on your own croissant-tasting tour, or simply admire the many other gourmet delights that France offers.