A lifeline for the city of Sarajevo, the Tunnel of Hope was one of the best kept secrets of the Bosnian War and is estimated to have saved the lives of approximately 300,000 people. With the capital held under siege for 1425 days, Aldin shares with us his survivor's story including his personal journey through the tunnel and its vital role for the people of Sarajevo.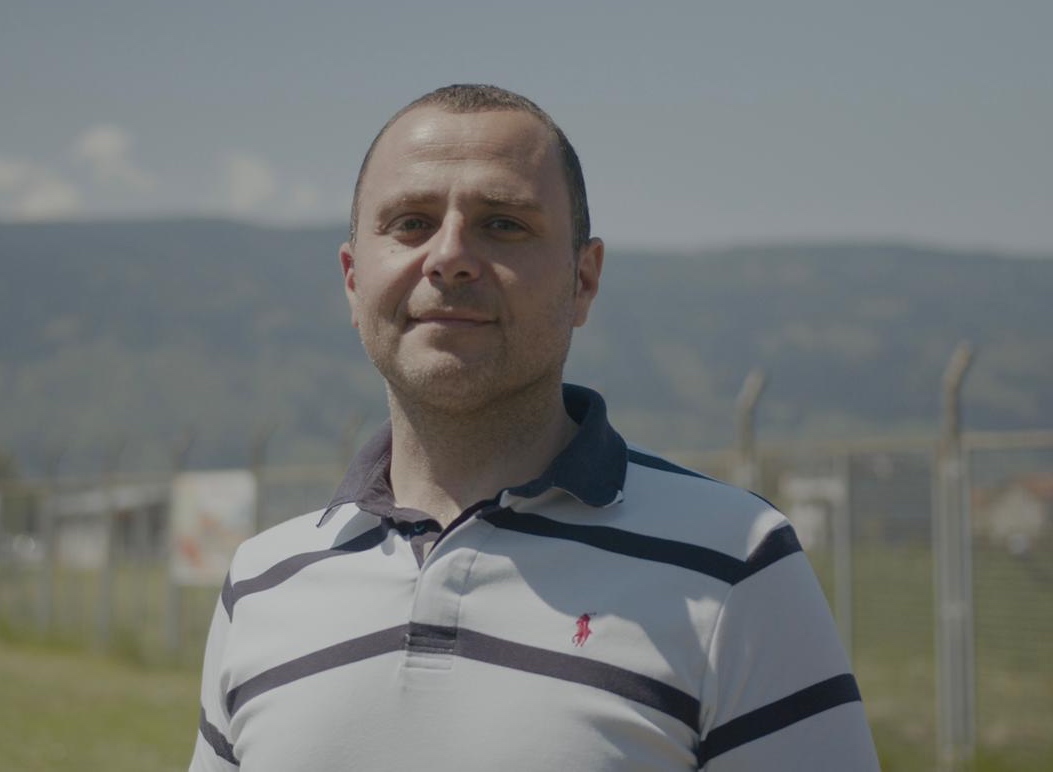 Aldin had just started his teenage years when war broke out in Bosnia and Herzegovina. "It took me about 10 years to really remember how it was, because I was burying most of that stuff in myself," he explains. "But now I'm really proud to show people how we lived and managed during the Siege of Sarajevo and share my experience. Without food, electricity or water, and no communications with the rest of the world, it was like some big prison – you are in jail for your life. The tunnel was my key to freedom."
Travel to the beautiful city of Sarajevo and share in a survivor's story first hand on: Treasures of the Balkans
The Bosnian War and The Siege of Sarajevo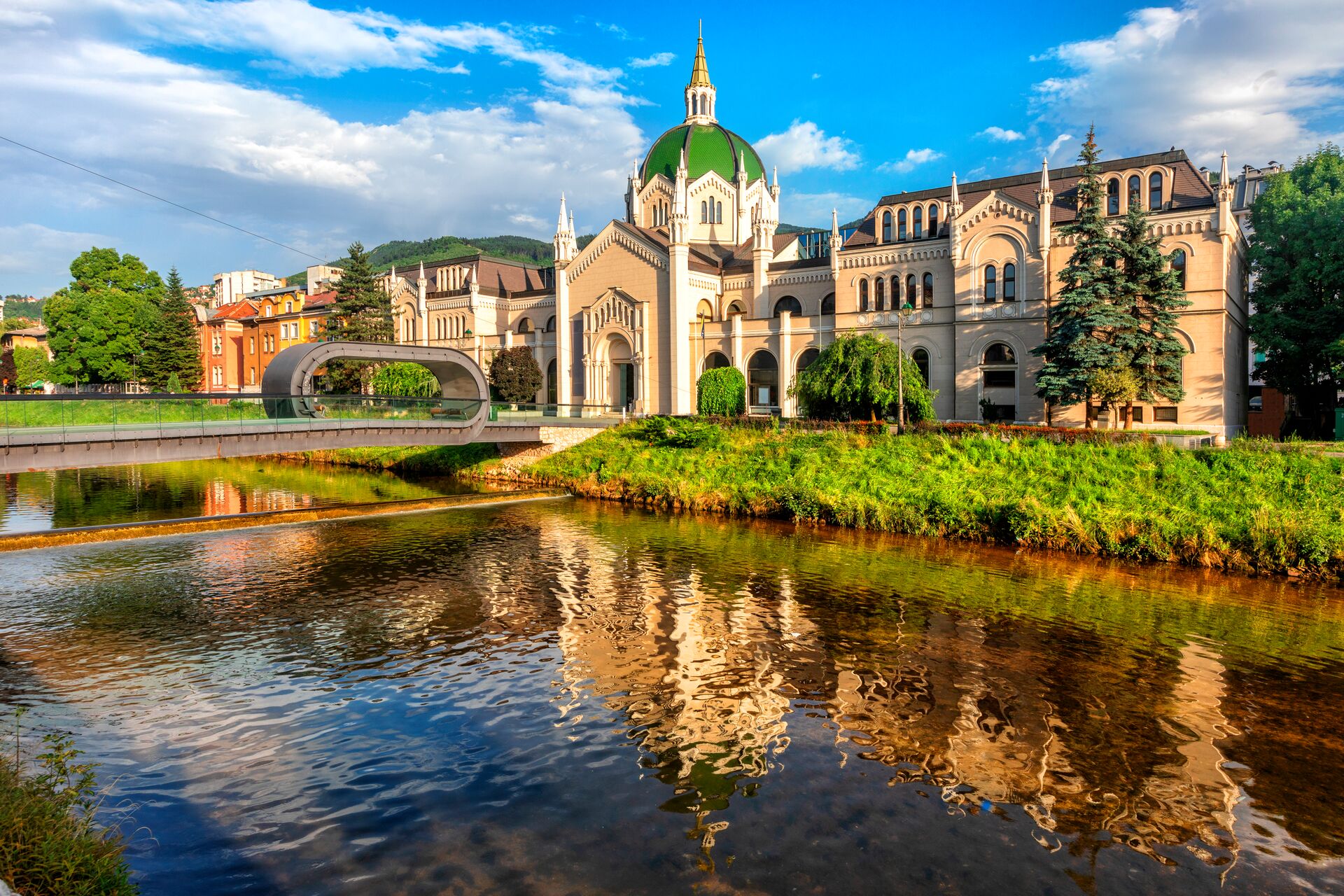 As the Socialist Federal Republic of Yugoslavia broke apart in 1992, Bosnian Muslims and Bosnian Croats (mostly Catholic) voted for Bosnia and Herzegovina's independence. But Bosnian Serbs, mostly Orthodox and backed by Serbia, wanted Sarajevo and other Bosnian territories to be part of a greater Serbia.
War broke out in 1992 and Serbs, under the leadership of Radovan Karadzic, laid siege to the capital Sarajevo. This was the longest siege in modern European history through the 20th century, lasting until 1995, and a very dark period in the history of Sarajevo and the history of Bosnia and Herzegovina. 13,952 people lost their lives during the siege, including 5,434 civilians.
For travel inspiration: Bosnia and Herzegovina destination guide
The Tunnel of Hope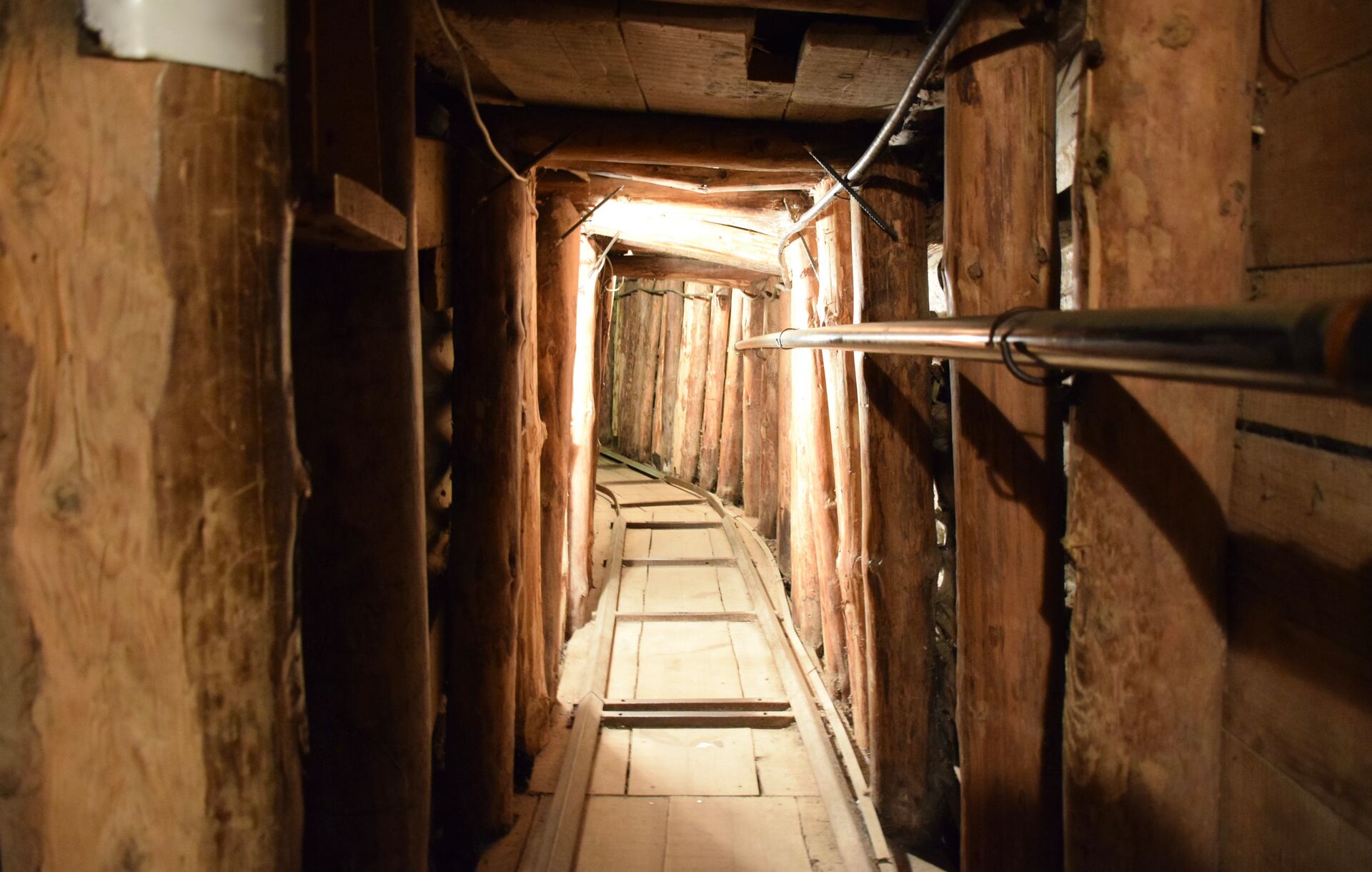 During the siege, the only link between Sarajevo and the outside world was an 800m-long, 1m-wide, 1.6m-high tunnel. Known as the Tunnel of Hope, it ran between two houses on opposite sides of the airport runway.
At this time, there were only two free zones in the whole city. One in the neighbourhood of Dobrinja, and the other one in Butmir. Members of the Army of the Republic of Bosnia and Herzegovina came up with an idea to dig a tunnel below the airport and to connect two free territories.
"The tunnel was built to support the Bosnian Army, to bring in the food, medical, weapons and ammunition for the city of Sarajevo," Aldin explains. "The tunnel provided a lifeline, transporting anything that could be brought in to help the people to survive the siege.
"It was also used to take out the wounded, to get medical help. In Sarajevo there was a hospital, but with poor equipment and no electricity. So, anyone seriously wounded needed to get out for a better chance of survival.
"There was a protocol – you needed a special permit from the Ministry of Defence to pass through. It was not just open to everyone."
You may also enjoy reading: The fascinating history of Sarajevo you'll discover with Local Expert Samra
A big secret - but really true
"We all had a big hope in this tunnel," says Aldin. "We were talking about it most of the time, but no one had ever seen it. I didn't believe it until I got to the tunnel to pass through myself.
"That was something so liberating. When you get there, and you actually see that the tunnel exists. It is very small, but to me it was the biggest tunnel ever.
"It gave me hope because we felt like we were in prison, and this a way out from the present moment. So, we had to hope that we would pass through the tunnel one day, to escape this hell on the earth that happened from 1992 to 1995."
Four months and four days of hard work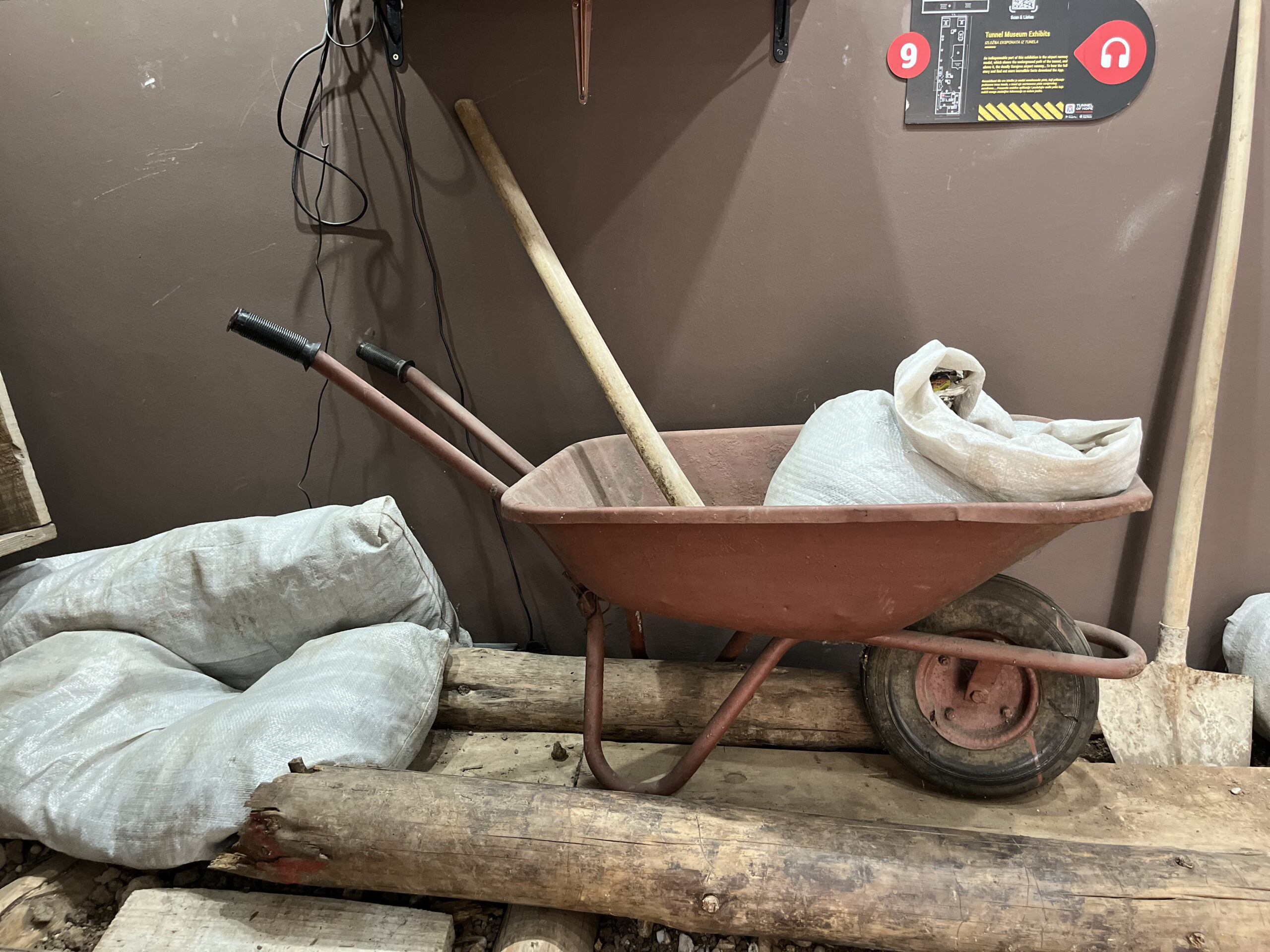 "The tunnel was constructed from both sides and dug by hand" Aldin explains. "A main issue is when you dig a tunnel by hand is, if you hit rock, you cannot pass through with the pick – you have to go around it. So the tunnel is full of curves but, even at 800m long, both ends still meet in the middle which is quite a mystery for me even today."
The tunnel was supported by wooden planks and logs and had tracks laid on its floor. After four months and four days of hard work on its excavation, it was completed on July 30, 1993.
You may enjoy reading: These history experiences will expand your knowledge of the ancient world
How life changed for Aldin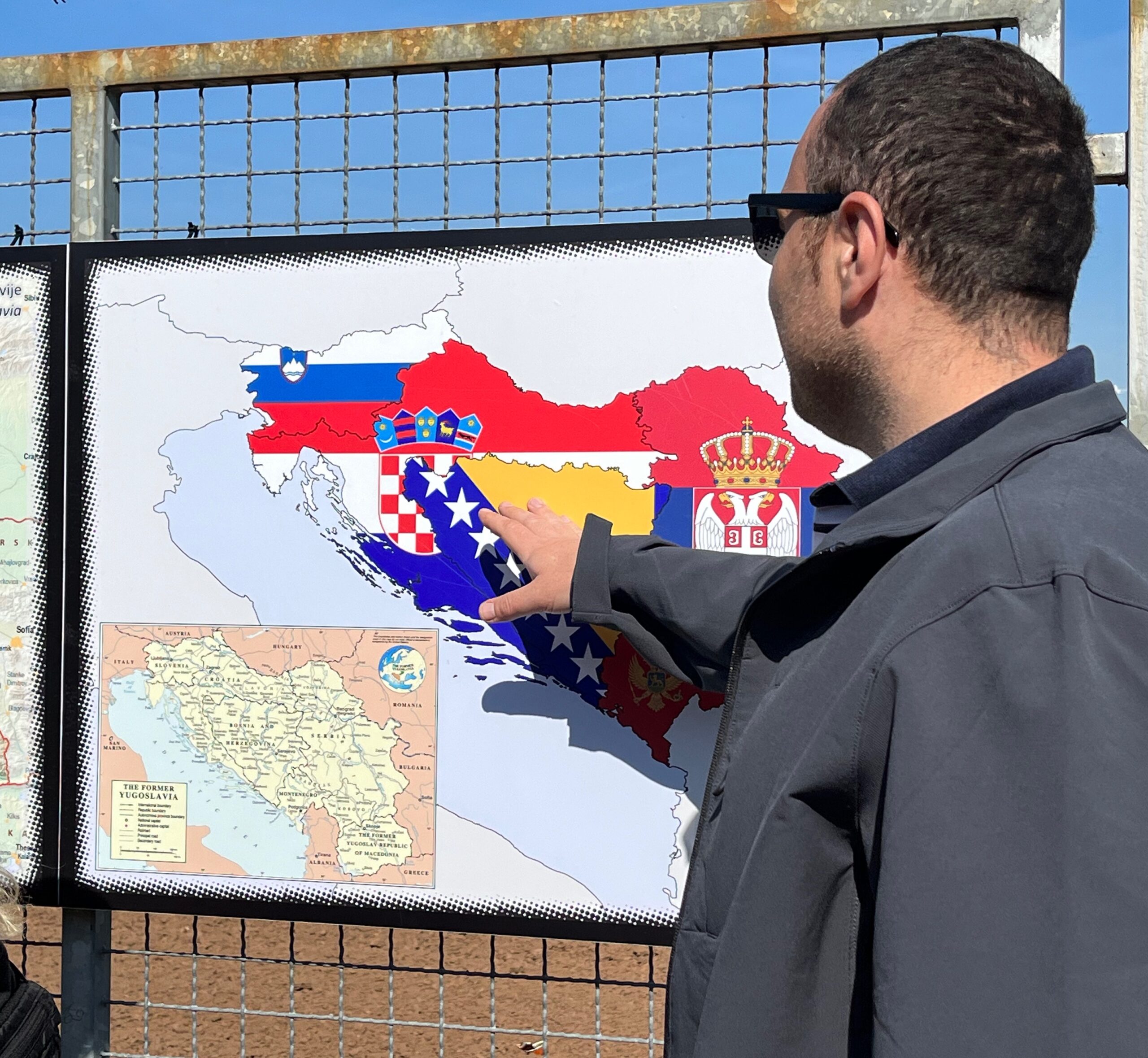 "As a kid you know I didn't like school to be honest," Aldin shares. "So, when the war started, for the first 15 days I was saying 'yeah yippee, we don't have to go to school!' But after two weeks, three weeks of not going I started missing school, I started missing playing around with the other kids.
It is at this point his survivor's story takes a more serious and poignant turn as he tells us "We then ran out of food. Ran out of everything. All of the supplies went down and then you are turning into different mode trying to survive. Listening to your parents who are explaining what to do and what not to do. You hear grenades falling down around you. From day to day, even during the night time.
"There was not supposed to be any light. Even if you have electricity and turned on the light, you will be marked as a target from the other hills around Sarajevo. You would be a direct target. They would shoot at the lights, so you had to put blankets on the windows of your room. So, it was really challenging to live that part of the 1425 days of the siege."
A typical day
"On a typical day, we would start by getting the tip from the school to say where it would be held that day," Aldin says. "Sometimes it was in a basement of some apartment building. Sometimes it would be in someone's home. We would get the tip from the professors to tell us where to go. After that we would go get water. It was our excuse actually to come out from the house and go somewhere, to play a little bit to socialize with the other kids.
"Each night my family would get together often with some refugees (since this was a frontline, friends of my father come to live with us in a same house in a basement). And we would get the car battery and we would watch the news, which was at 7.30pm. We would watch for half an hour, to find out what was going to happen."
You may also be interested to read: From war zone to restauranteur: the incredible story of Obada
The day Aldin met the Tunnel of Hope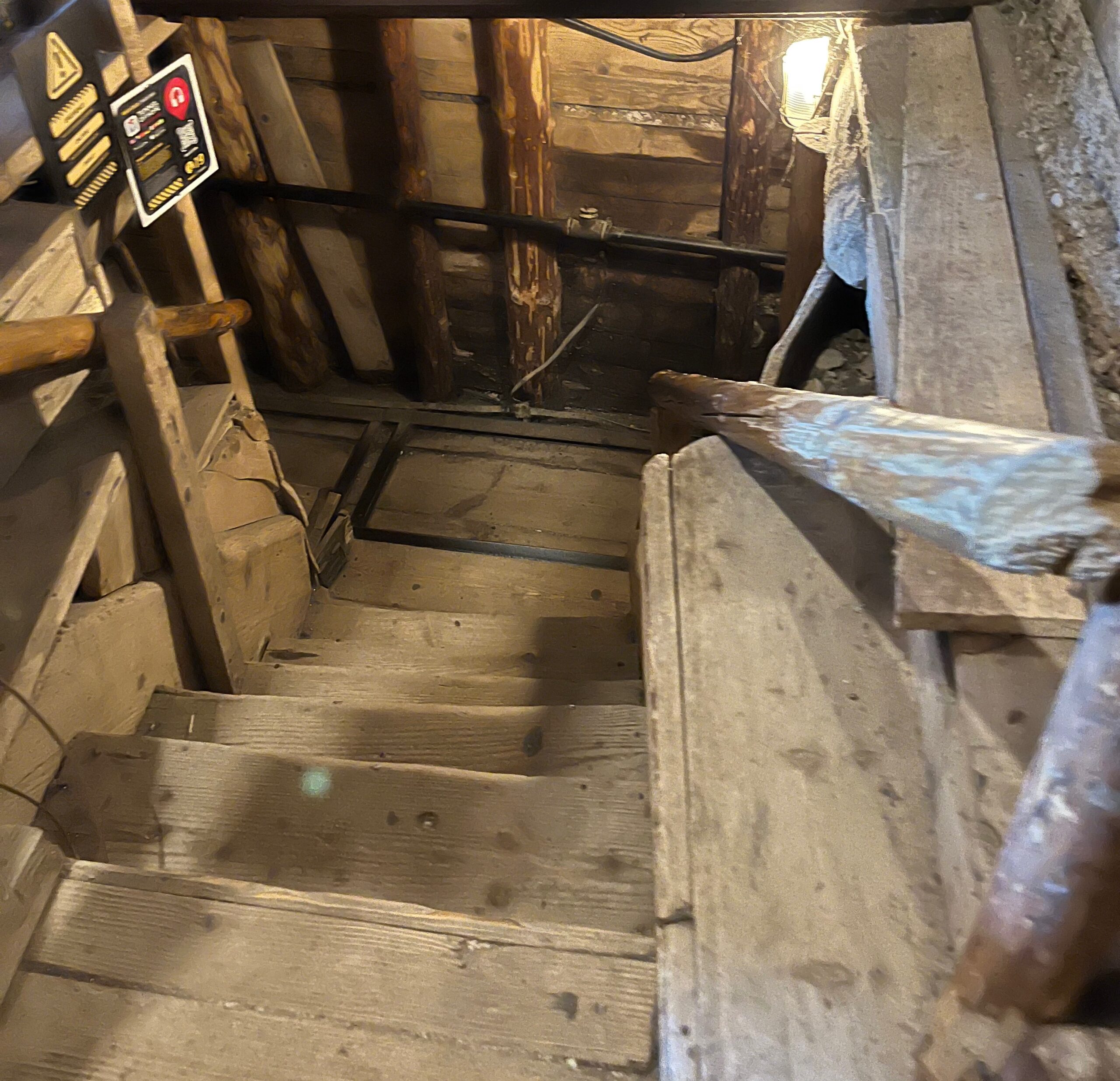 "I remember that day like it was yesterday," says Aldin of this pivotal moment in his survivor's story. "It was in 1995. A Colonel from the Bosnian Army, a friend of my father, came to my family and said something bad is going to happen to Sarajevo. A lot of armies, both around and inside the capital were gathering. The Colonel said to my father that he hoped that Sarajevo would fall, and that he should take us kids out of the city. So my father and mother sent us with the Colonel.
"In the morning, we passed by this residential area, and entered a garage waiting for our lines to pass by. The guards asked everyone for their pass from the Ministry of Defence. The Colonel showed his ID, they saluted him, and he said 'these are my kids' and he literally pushed us in front of him. That's how we passed the tunnel. I was really proud that someone would actually stand for me like that."
Passing through the tunnel
"You are passing through water up to your knees, water is dripping down on you," Aldin recalls. "And next to you there is a pipeline with electricity, gas, diesel and petrol. You hear the electricity buzzing next to the water – it's a miracle that nothing happened in that tunnel for those three years!
"I was not scared though. I was thrilled I was escaping the hell on earth inside the city, where you nothing to eat or to drink, plus they're shooting at you. When I passed through the tunnel, I hoped I would have a better life with food and safety. That actually happened in them so when I arrived in Zenica. It was totally a different world, like I was on another planet."
You may also be interested to read: Top Insight experiences to check off your travel bucket list
Then, the mountain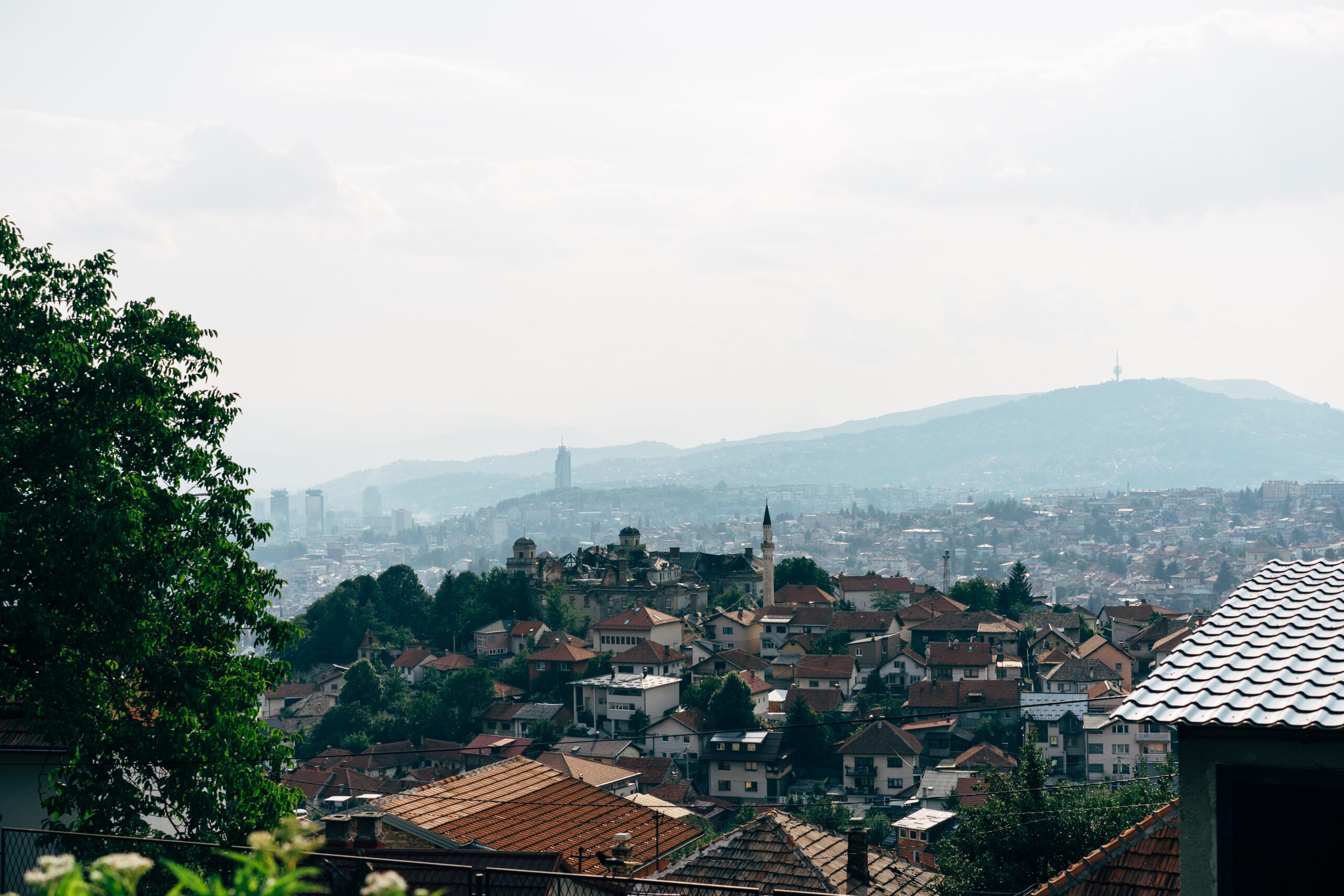 "The tunnel however was just 10% of your journey," Aldin explains. "To get to Zenica which is 50 kilometres away from Sarajevo. You have to wait for the night to fall, then you have to climb the Igman Mountain." Rolling mountains flank Sarajevo, and the 1,500m high Igman Mountain is recalled in many a survivor's story.
"When, as kid, I said to my guide 'it doesn't look so big', the guide said to us 'this is because you don't see the top of the mountain.' It took 450 kilometers and 24 hours for us just to pass into Zenica."
Safe at last
"When I finally got to Zenica, I saw something that shocked me." Aldin says. "People were sitting in cafes, having lunch in restaurants, fishing on a river. This was all new to me.
"For the past four years, it was totally different for me. The first day, I ate one orange, one banana and one apple, and I got sick. The doctor said I should avoid fruit for next 10 days as it was a vitamin shock for my body. Because I hadn't had fruit for four years."
A testament to resilience and courage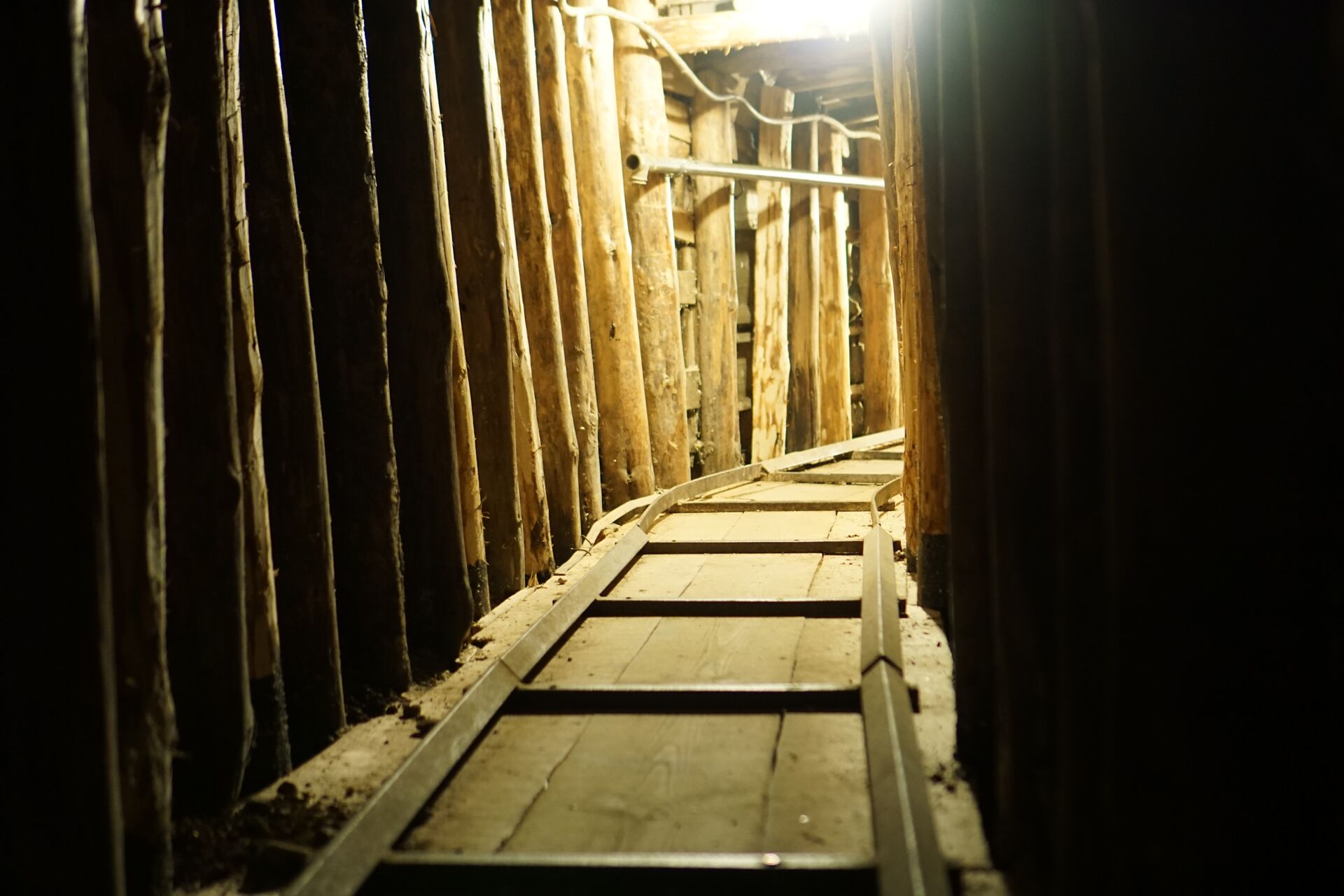 The Tunnel of Hope remains a testament to all the people of Sarajevo during the war. It symbolizes the struggle for survival and hope in even the darkest times.
Today, the 20 metres of tunnel that are left and the house in which the tunnel's southern entrance was hidden is now a museum. Visitors can walk through part of the tunnel and see many tools and artefacts. There is also the opportunity to watch films about the siege and the tunnel's construction and hear how it played a huge role in many a survivor's story.
"Here you can actually pass through this part of history and see how people were survived like this," says Aldin. "You can see original footage of how the tunnel was built, how people lived, and how they survived with almost nothing."
A profound influence
"What I went through shows how creative people can be when they have no resources," Aldin reflects on his survivor's story. "They are calculating everything, how they eat the food, how they drink the water, how they divide everything each day, so they have some for tomorrow.
"Today I see a lot of food wasted which is a shame. During the siege we were picking each part of our food, eating it all and appreciating every mouthful. If you want to trick me, you just put lots of food on the table and I have to eat it all, because I still remember when we had nothing."
Travel to beautiful Bosnia and Herzegovina on Treasures of the Balkans, and hear a survivor's story first hand as learn more about the history of the Bosnian War on a visit to the Tunnel of Hope.