One of the oldest cities in Europe, Lisbon offers an eclectic blend of cultures and lifestyles, along with delicious cuisine. To make the most of your time in this historic city, we asked Insight Travel Director Angela for her top recommendations on where to eat in Lisbon like a local.
In the Portuguese capital of Lisbon, old customs and ancient history mix with modernity and a vibrant social scene. Explore the labyrinthine streets, fortified ramparts, castles and walls that have been preserved for centuries, and scale the many hills of the city looking down on the Tagus River, each offering a different perspective and magnificent views. And, when looking for where to eat in Lisbon, there are many options to enjoy the wide array of regional and traditional cuisine.
Discover this on: Best of Spain & Portugal
Read more: 9 of the best European cities to visit in September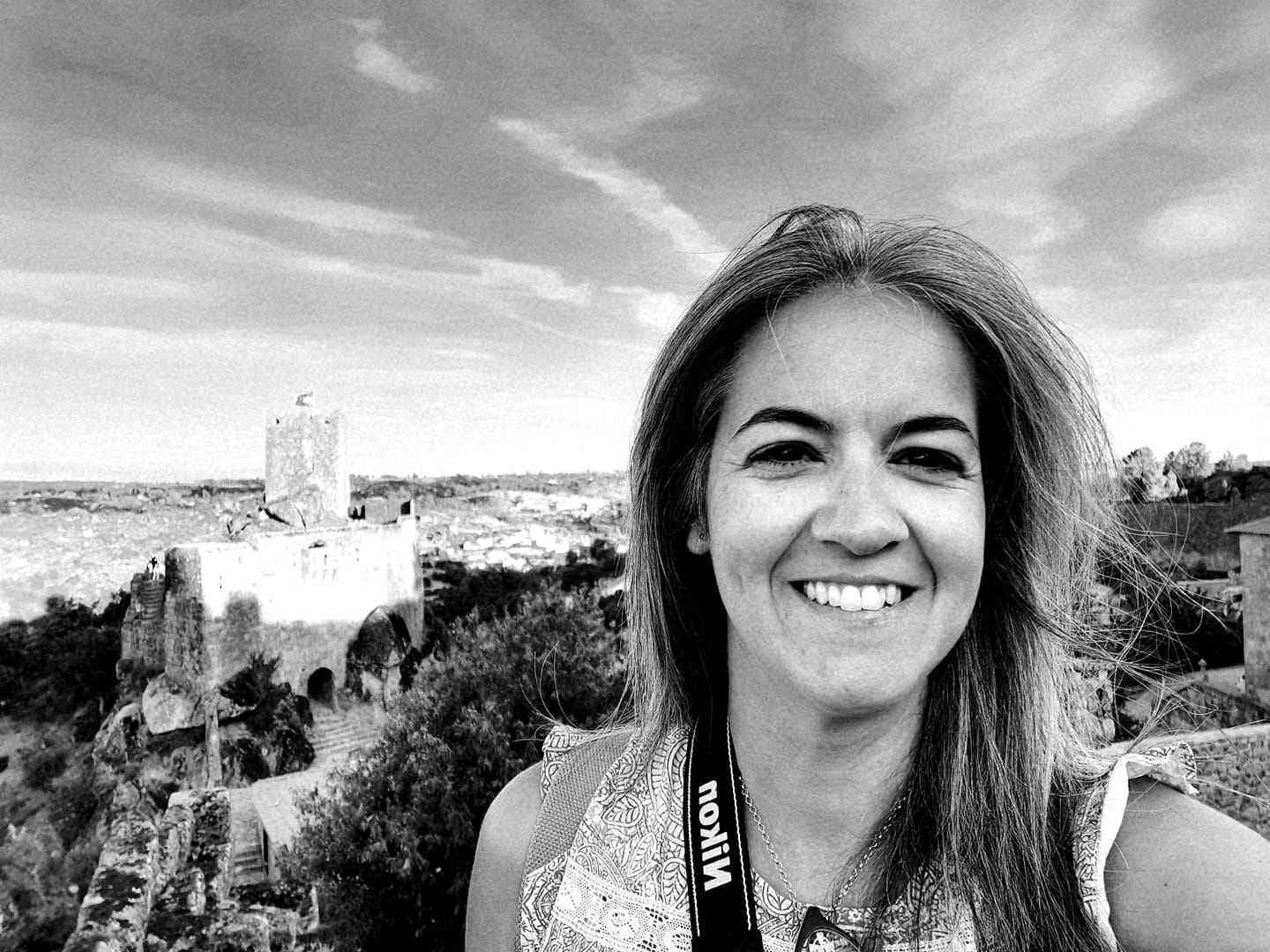 Angela, a Portuguese national, has been an Insight Travel Director since 2018, and has spent her life in travel. She tells us, "What I love most about my job is sharing the local traditions and food with people. I believe that food and wine is the best way to interact with the local culture, and love to present what we have cooked for hundreds of years. People are always amazed, and this leads to a curiosity of the rest of the culture and history of the country. For many, Portugal is a relatively unknown destination and I love to see how excited and surprised our guests are when they come here."
Read more: Why learning through travel is the best way to keep your mind young
"In Portugal, we like to sit, eat, drink and talk. We separate two types of places to eat, the restaurants which are a fancier, and the tascas, the taverns, which serve very simple, but delicious local food. Street food is not such a thing in Portugal yet compared to other countries. For us it is very much about gathering family and friends for a big sit-down meal. My favorite restaurants in Lisbon serve traditional, regional food and these places I have selected are all places where we locals go."
Read more: 10 must-have traditional Portuguese foods to try on your next trip
"For some of the best Portuguese food in Lisbon, one of my favorite restaurants is Papa Açorda. Here you can eat the amazing octopus, delicious cod and fish, and enjoy patiscas (tapas). You have all the best of everything in once place, that is why we locals like to eat here. Located inside the central market of Lisbon, you can easily go here from whichever hotel you are staying at.
"If you are thinking about what to eat in Lisbon, one of the little treats that I love are the peixinhos da horta (garden fish). These are tasty green beans, deep fried like tempura that make a great entrée to your meal. And a little bit of history for you, it was the Portuguese that took this technique to Japan – so they are experts in deep fried vegetables. I would also recommend the açorda de gambas – the açorda is a bread paste that we cook with coriander and the stock of the protein, be it fish, seafood or meat, and it is a specialty here. And the chocolate mousse is fantastic also!"
"This delightful restaurant is located close the main avenue of Lisbon, so it is very central and easy to find. It is renowned for its octopus, fish and cod, plus amazing meat dishes. One of the best restaurants in Lisbon, regional and traditional, it is a trendy spot frequented by the actors of the local theatres and their pictures adorn the walls. If I could choose one dish, I would go for the octopus which is really good, Polvo à lagareiro, this is octopus cooked the Portuguese way. One of the best local restaurants in Lisbon, the steak and cod, cooked with a great Lisbon recipe, here is also really good."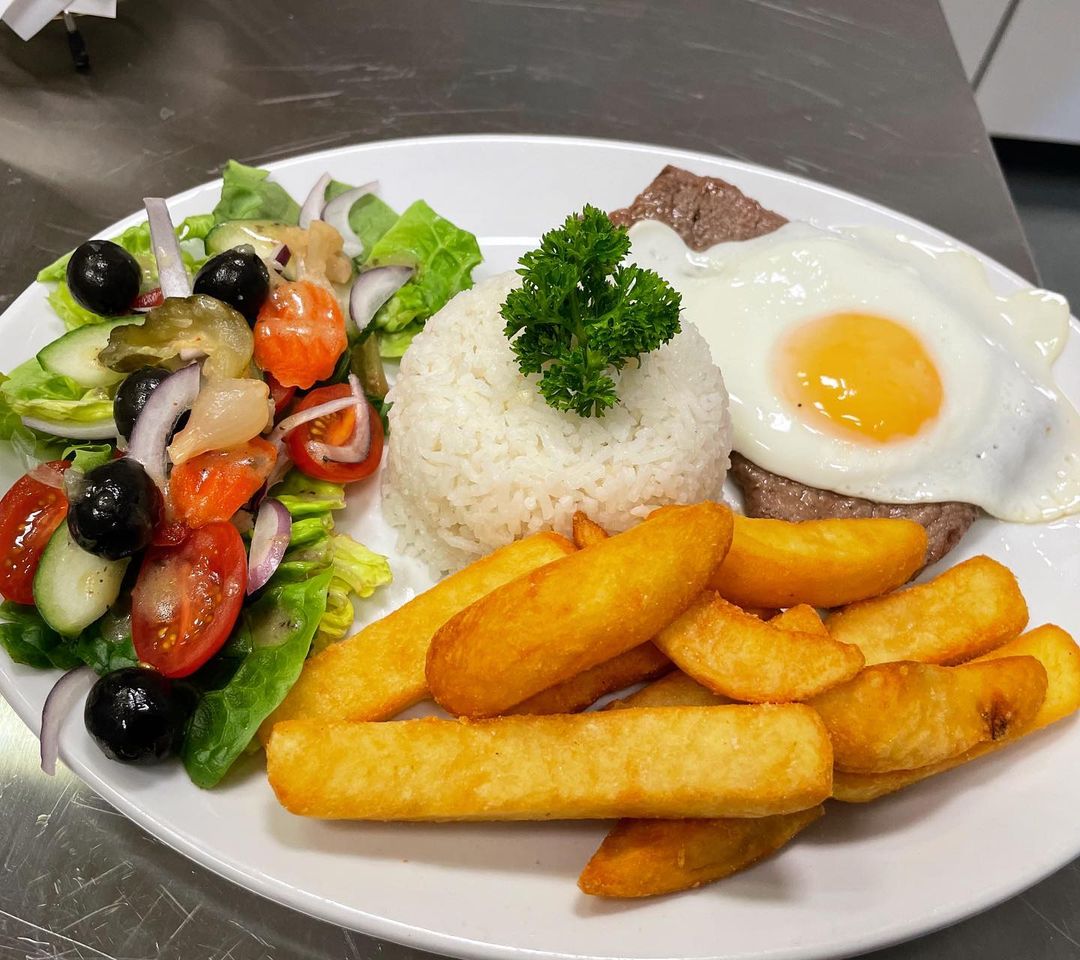 "As well as seafood, steak is a big dish in Portugal, and everyone has their favorite place to go and eat what we call bitoque. A tasty traditional preparation, bitoque is a steak with a fried egg on top, served with french fries, rice and salad. If you are looking for where to eat in Lisbon, this friendly tavern has a great atmosphere and is my favorite place for steak. It is easy to find in Bairro Alto, the main street."
"This tavern serves an amazing bean rice with pataniscas – these are like a cod cake, but made with flour and eggs and deep fried. The name of the restaurant, cornos means horns and you can see many of these up on the walls. This place is located in Mouraria, a traditional quarter that is now starting to be discovered by tourists. One of the delights of Portuguese food is that the dishes can be cooked so many ways, depending on the regional influence. So you can enjoy many dishes, many ways within the city."
"My fifth recommendation is Vale do Rio, located across the river in Cacilhas. The area used to be fisherman's villages, and many locals went there to eat seafood, clams and grilled fish. Vale do Rio is a cervejaria-style restaurant. This is a place where you always have very good beer. The food is served to you in small portions so you can try a variety of clams, shrimp or a tangy seafood rice. The setting here is very traditional, with colored tiles on the wall and locals sitting by the bar drinking beer and watching football."
"Lisbon is great for vegetarians and vegans also. For those that do not eat fish, the best dish is the garden fish! These green beans are simply delicious and are served often with rice mixed with vegetables. From my experience, our guests really love this. We cook rice a lot in Portugal, in fact we are the largest consumers of rice in Europe. We cook everything with rice and have rice with everything. You can enjoy rice with beans, rice with tomato, rice with grilled vegetables. If you are looking at where to eat in Lisbon you will never be stuck for a tasty vegetarian option."
Read more: 11 destinations that are just perfect for the first-time solo traveler
To sample the gastronomic delights of Lisbon for yourself, take a look at our Best of Spain & Portugal premium guided tour.