Calling all flower lovers! Spring has officially sprung in the northern hemisphere. Everywhere you look flowers are blooming once again. If you love being surrounded by the colors and scents, why not make flowers the centerpiece of your next vacation?
To put a spring in your step, we have compiled a list of inspiring must visit destinations where you can admire and enjoy amazing blooms.
1. Floriade Expo 2022, Netherlands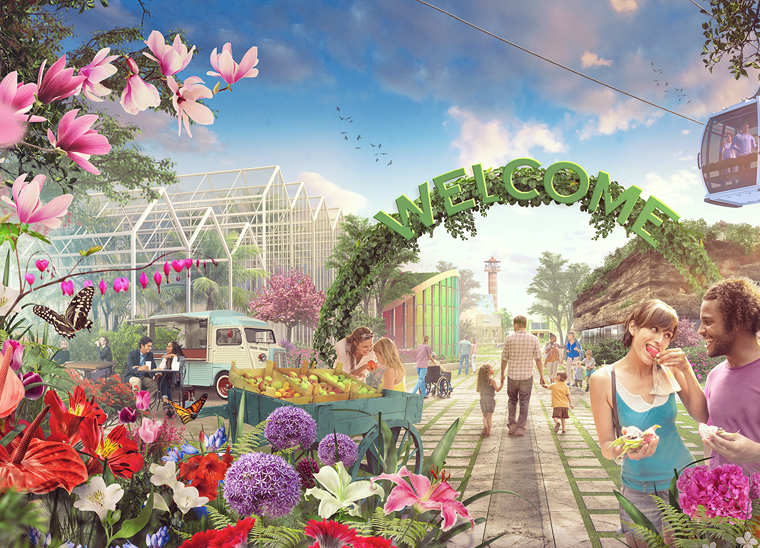 The Floriade, Europe's most spectacular horticultural exhibition, is only held once a decade. So now is the time to book your visit. At 60 hectares (equal to 85 football pitches), the Floriade Expo resembles a small futuristic city. Some 3,000 species of trees, shrubs and flowers are on display.
The theme for 2022 is Growing Green Cities. The exhibition serves as a living, breathing showcase for green solutions that can make our cities more fun, livable, and sustainable. A must-see for flower lovers and gardening enthusiasts. This is also the perfect destination for anyone with an interest in history, innovation and technology.
Read more in our blog The Netherlands: International Horticultural Exhibition Floriade Expo 2022
When to visit: The Floriade Expo 2022 runs for six months from April – October, so there is plenty of opportunity to plan your visit this year.
Related tours: We have three fantastic premium guided tours that will take you there: Country Roads of Belgium, Luxembourg & the Netherlands, European Affair & The Chelsea Flower Show, Chelsea Flower Show & Springtime in the Alps.
2. Keukenhof Gardens, Netherlands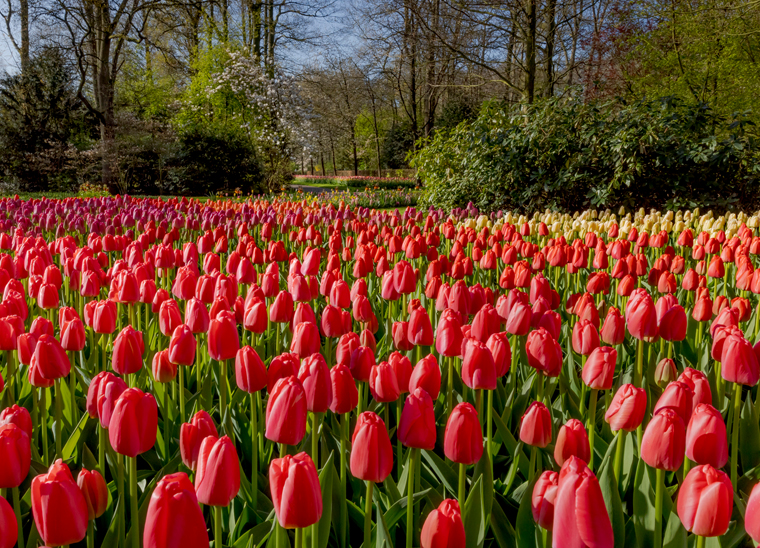 Keukenhof, also known as the Garden of Europe, is hailed as the most beautiful spring garden in the world. And for good reason – the sea of color is breathtaking. Some 7 million spring bulbs are planted each year for the Amsterdam Tulip Festival, which takes place for eight weeks a year in the spring. With tulips as the showstopper, you can also expect to see a wide array of flowers including roses, lilies, daffodils and irises.
When to visit: 24 March 24 – 15 May 2022. 2023 dates TBC.
Related tours: Chelsea Flower Show & Springtime in the Alps
3. Akureyri Botanical Gardens, Iceland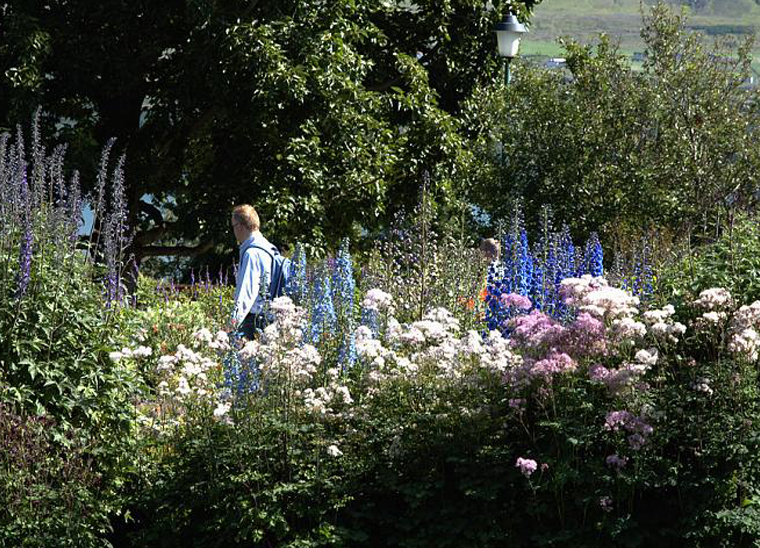 Iceland is world-renowned as a nature-lovers paradise. But be prepared to be amazed at the diversity of flowers so close to the arctic. A visit to Akureyri Botanical Gardens in the summer provides a spectacular oasis of color – a wonderful place for flower lovers and for quiet contemplation.
When to visit: Summer to get the full blooms of color
Related Tours: Natural Wonders of Iceland and the new Inspiring Iceland, A Women Only Tour – With free time in Akureyri on both these premium guided tours you can enjoy the botanical gardens at your leisure.
4. Istanbul Tulip Festival, Turkey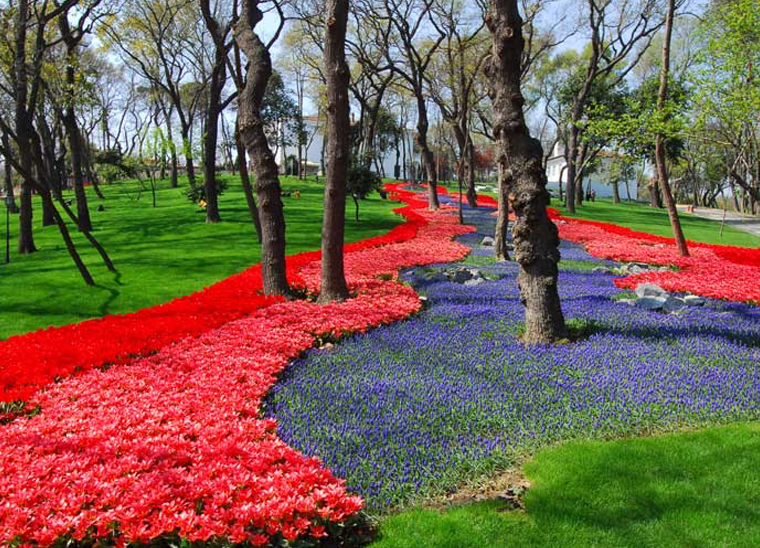 Every April since 2006, the city government in Istanbul has planted millions of tulips in parks, avenues, traffic roundabouts and almost anywhere there is open ground.
In recent years, the total number planted has been 30 million! This includes over a half-million to form a huge "flower carpet" in Sultanahmet's Hippodrome (At Meydanı) in front of the Sultanahmet (Blue) Mosque. Visit Istanbul in the spring and enjoy bursts of color everywhere you look.
When to visit: The official dates for the festival are 1 – 30 April. The tulips begin to bloom around the end of March or beginning of April, depending on the weather, and last for several weeks.
Related Tours: Wonders of Turkey – extend an extra night in Istanbul at the end of your journey to admire the flowers to your heart's content? You can book now for spring departures through to 2024.
5. RHS Chelsea Flower Show, UK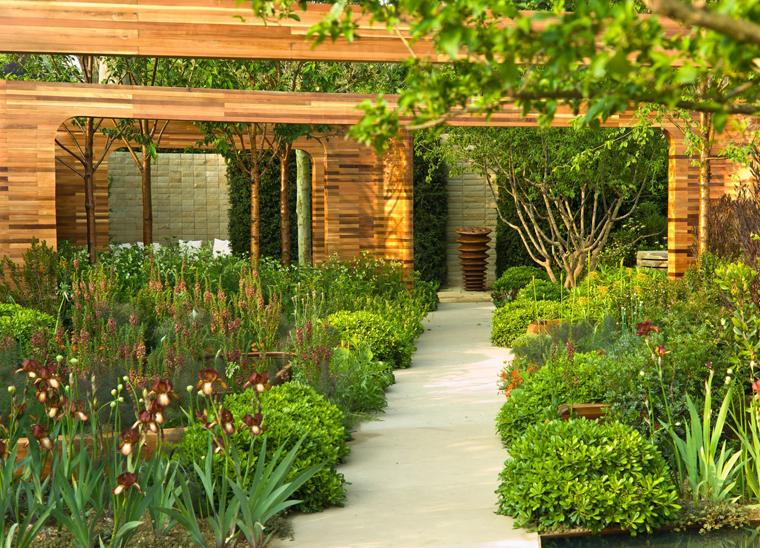 World famous for its fabulous floral displays, the Chelsea Flower Show is a must visit destination for all flower lovers. Renowned for innovative garden design and magnificent shopping, there is so much to see and do. The theme for 2022 is wild and natural spaces, so expect wildflower meadows, blossoming meadows and lush woodland. Bask in color and admire stunning blooms, learn from the experts and gain endless inspiration for your gardens and flowers back home.
When to visit: 24 – 28 May 2022. 2023 dates TBC.
Related Tours: Chelsea Flower Show & Springtime in the Alps, European Affair & The Chelsea Flower Show, British Gardens & the Chelsea Flower Show.
6. Lavender fields of Provence, France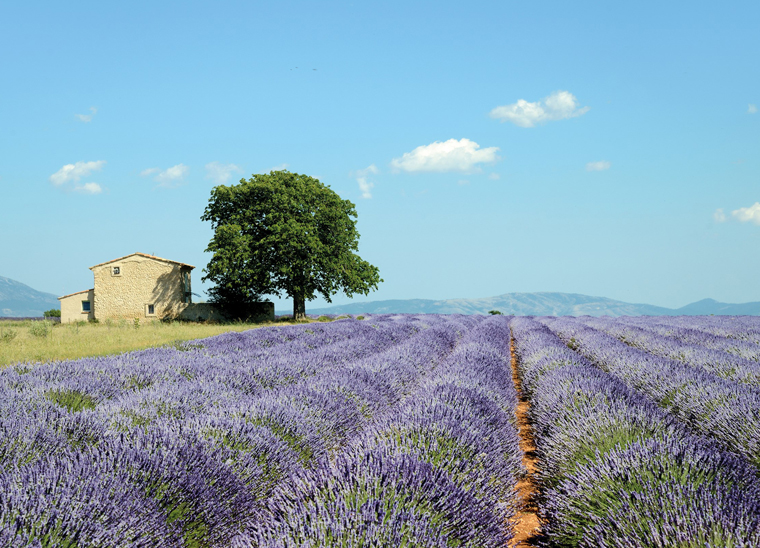 Who has not experienced wanderlust when seeing pictures of the stunning lavender fields of Provence? There is little that epitomizes the appeal of the region then violet blankets and the scent of lavender in the warm evening air.
When to visit: By late June most lavender fields are in full bloom. Early July is the best time to visit, as from mid-July the fields start to be harvested.
Related Tours: Country Roads of France, French Heritage.
7. Poppies in Tuscany, Italy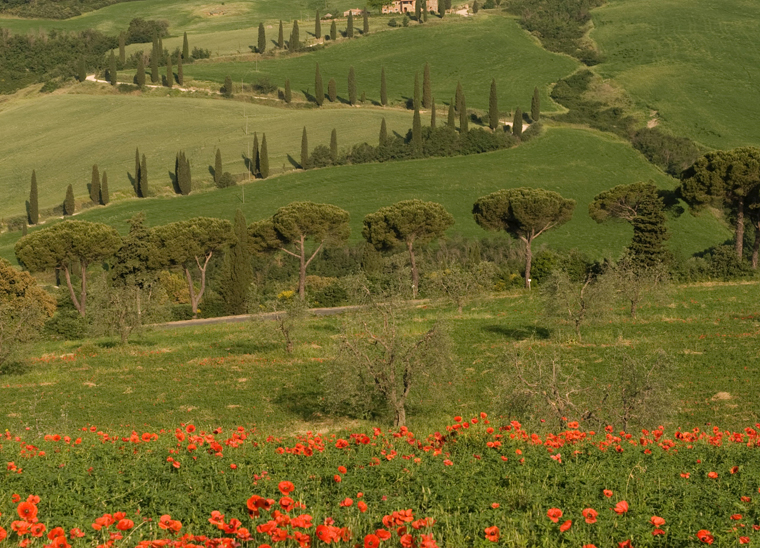 Every spring, the rolling fields of Tuscany come alive in a sea of red, as thousands of wild poppies take over the lands. Just imagine yourself sipping a glass of Italian wine, nibbling on olives and watching the sun set over a crimson blanket of blooms.
When to visit: The poppies usually start blooming in late April after the rainfalls, and last wrap well into May.
Related Tours: Country Roads of Umbria & Tuscany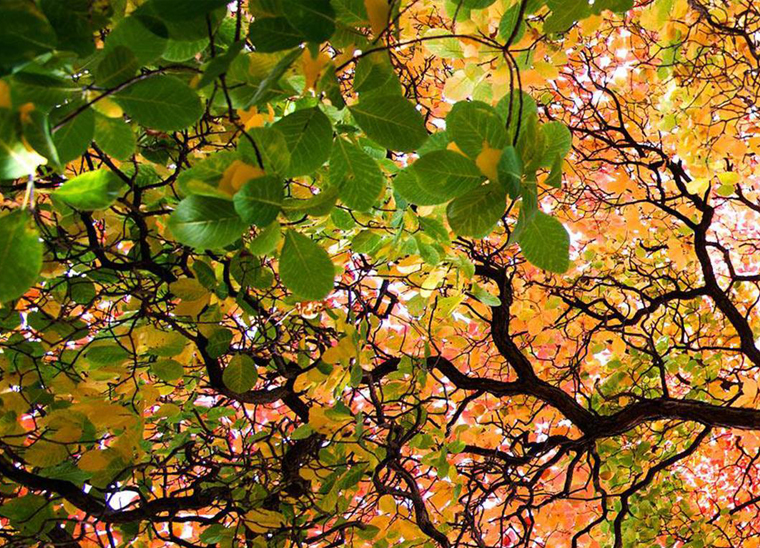 At over 300 acres, The Royal Botanic Gardens at Kew, London contains one of the largest seasonal displays of flowers in Britain. More than just gardens, the site is a living, breathing collection of the most stunning botanical art on the planet.
When to visit: In May, the Kew Gardens spring to life and the blooming of bluebells are especially popular among visitors; but it is during the summer months when the Kew Gardens are at their most beautiful. During these months, you can breathe in the smell of aromatic plants, including lavender, thyme, rosemary, sage and oregano.
Related Tours: British Gardens & the Chelsea Flower Show, and on our Best of Britain and Britain & Ireland Explorer premium guided tours, why not extend your stay in London and explore Kew at your leisure?
9. Monet's Garden, France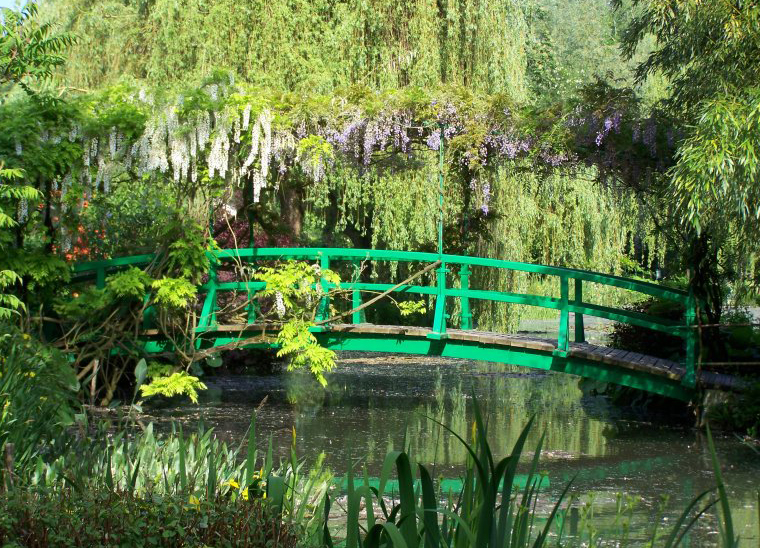 Stroll through artistically curated flower beds and see with your own eyes the water lilies that inspired Monet's famous paintings. Monet's Garden is in two parts, a flower garden called Clos Normand and a Japanese inspired water garden. Monet mixed simple flower species with rare varieties, marrying the flowers according to their colors and letting them grow freely.
In the flower garden fruit trees mingle with climbing roses, long-stemmed hollyhocks sit alongside colored banks of annuals. Cross the famous Japanese bridge covered in wisteria and admire the famous nympheas which bloom all summer long. An unforgettable experience for flower lovers.
When to visit: April to October. Expect an explosion of color in July.

Related Tours: European Affair & The Chelsea Flower Show
10. Cherry Blossoms in Copenhagen, Denmark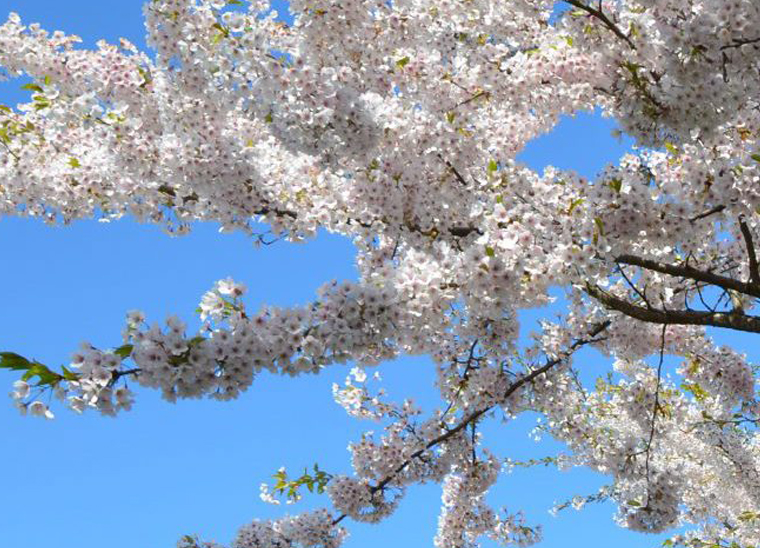 Perhaps less well known for its blooms than many other destinations, Copenhagen boast a simply dazzling array of cherry blossoms. Some of the best spots are the Bispebjerg Kirkegård and the Langelinie – these parks become a sea of color come April. There are endless reasons to visit the delightful city of Copenhagen, and the blossoms just add to the delight.
When to visit: Blossoms are best in from late April onwards
Related Tours: Grand Scandinavia
Feeling the love for flowers?
If you are feeling inspired to nourish your love of flowers and immerse yourself in beautiful blooms, why not make your vacation extra special and travel on an Insight premium guided tour.
Stylish hotels, deliciously authentic dining and priority access to the sights make for the ultimate travel experience. And, with your Travel Director and Well-Being Director taking care of all the details, you can just focus on enjoying every moment.
Visit our website to discover our full range of worldwide premium guided tours.