In the dramatic, volcanic landscapes of Central Anatolia, you'll find a fairytale land of underground cities, 'fairy chimney' rock formations, and cave homes built thousands of years ago. This is your insightful window into the fascinating world of Cappadocia. To truly bring this region to life, we've connected with Adnan, one of the locals living in these ancient cave homes, who you can visit on day 5 of the Treasures of Turkey tour. We enlisted the help of Travel Director Cem for translation, who's also this week's Insightful destination expert for Turkey.
Visit Adnan at his cave house in Cappadocia on the Treasures of Turkey tour.
Cem is this week's Insightful Destination Expert for Turkey. Test yourself against his questions for your chance to win fabulous travel prizes.
You may also like: Meet Linda, our Insightful quiz champion of the month
MEET ADNAN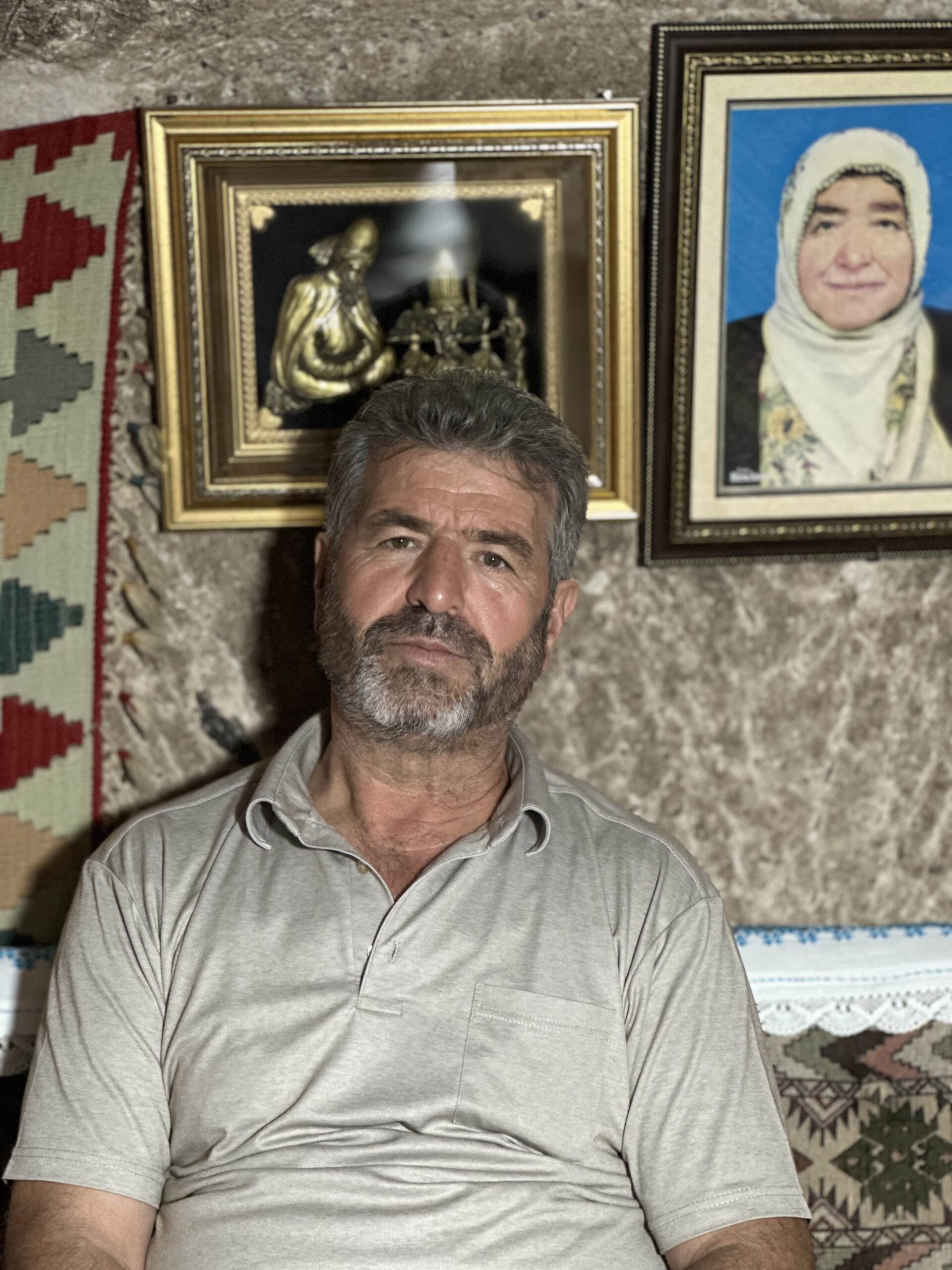 Adnan lives at his cave home in Cappadocia. Giving us a virtual tour via conference call, he takes us through each floor and room, talking us through what each is used for. Towards the end of the tour, we come to a particularly striking room covered in carpets of intricate design. Through our translator, Travel Director Cem, we ask Adnan more about these beautiful tapestries.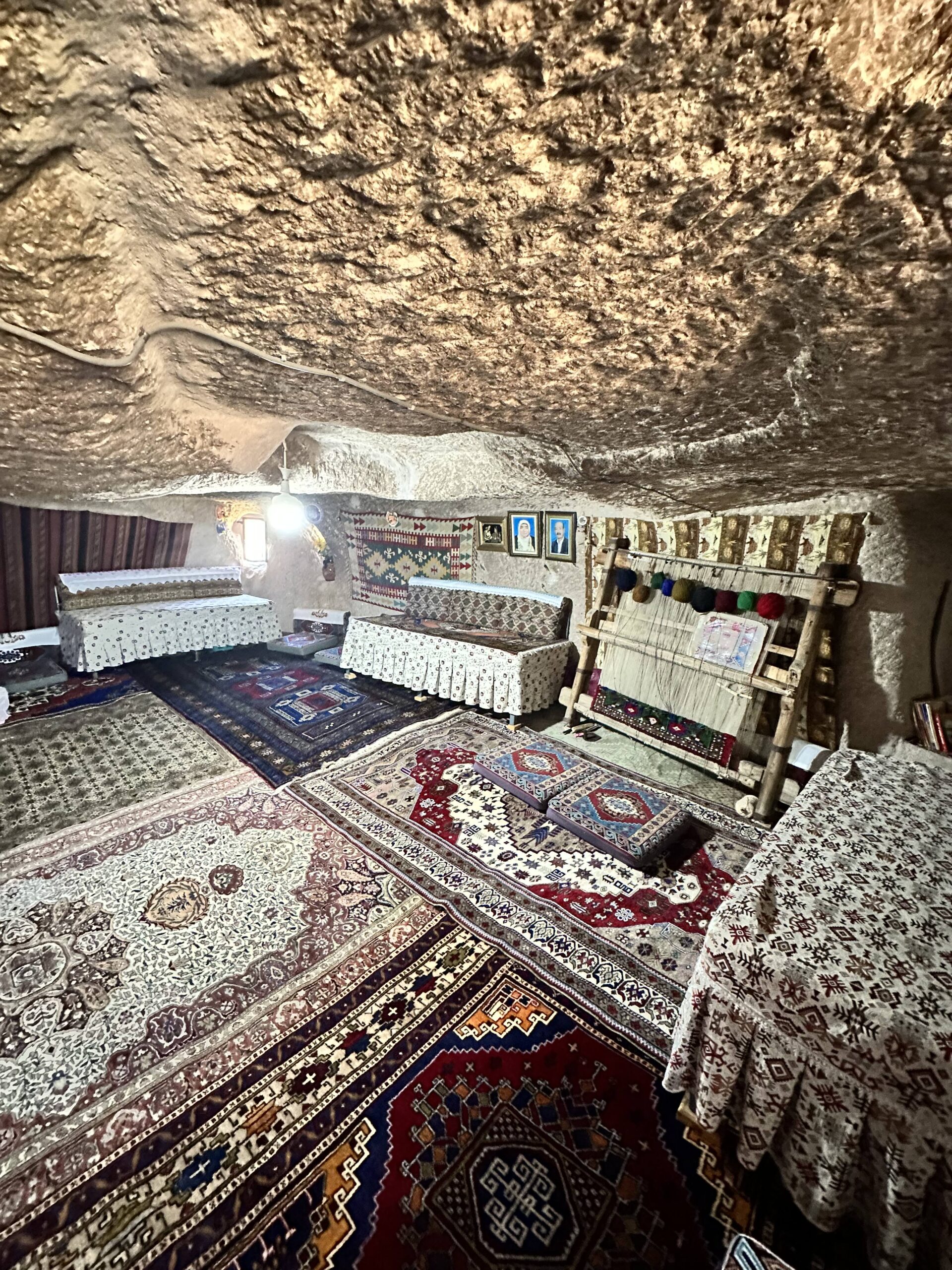 DO YOU HAVE A WORKSHOP WHERE YOU MAKE THE CARPETS?
Adnan: 'My partner made the carpets and used to use the lounge as her workplace, but due to some health issues we're not really weaving any more carpets. The idea is to teach this Turkish art to the daughters, but it doesn't work. They're not really into carpet weaving. They're more into their iPad.'
HAVE YOU EVER LIVED ANYWHERE ELSE?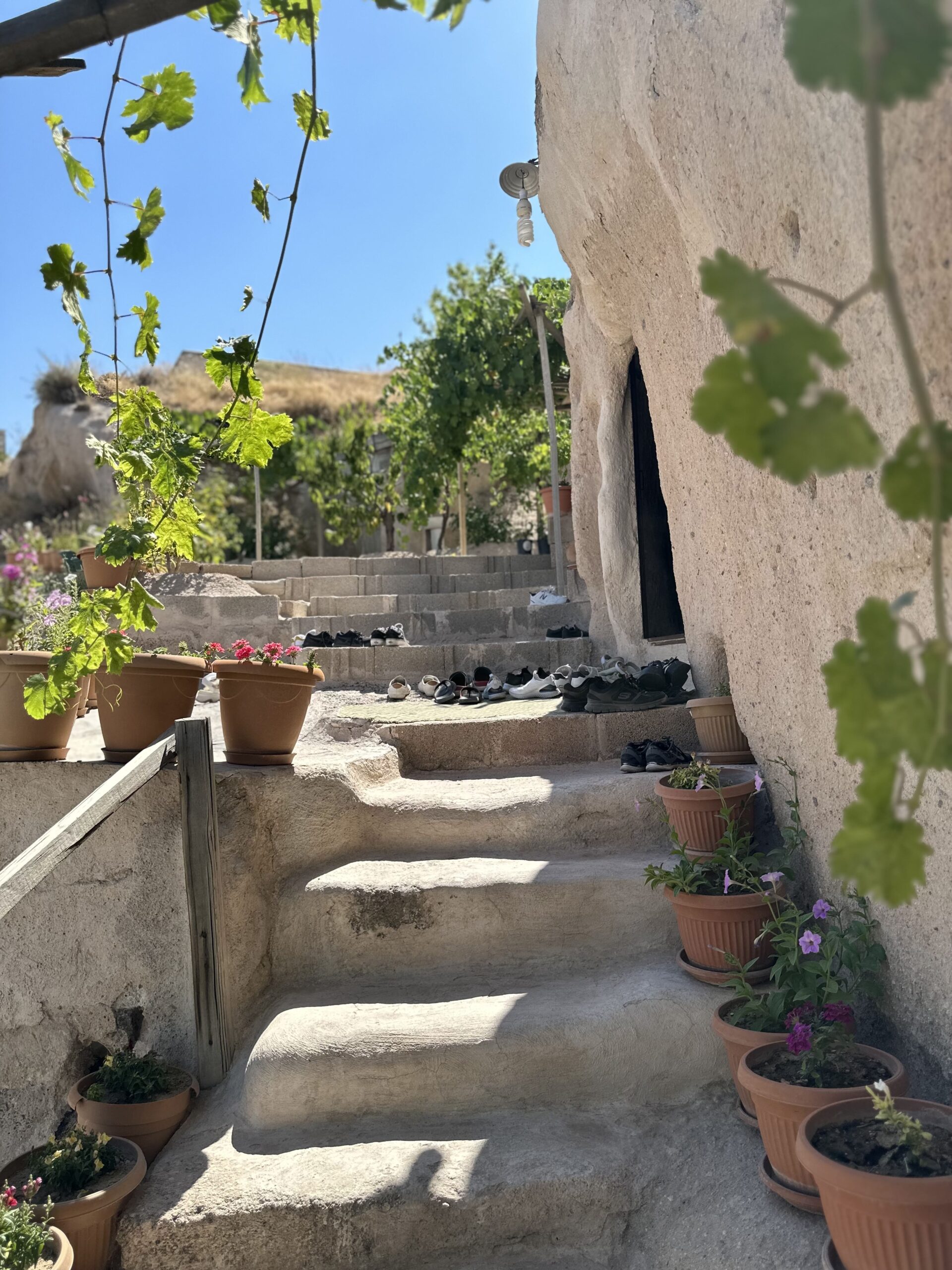 Adnan: 'When I was with my parents, when I was young. My parents' house is so close by, maybe 100 meters away from here. But later when I got married, I moved into this house, and gradually got tap water, sewer, internet. It took a while, but now, thank God, we have everything. I prefer this way of life, rather than living in an apartment building.'
WHY?
Cem: This gives more freedom, because this is more like an individual house. He doesn't have to share his house with others, like when living in an apartment building with neighbors.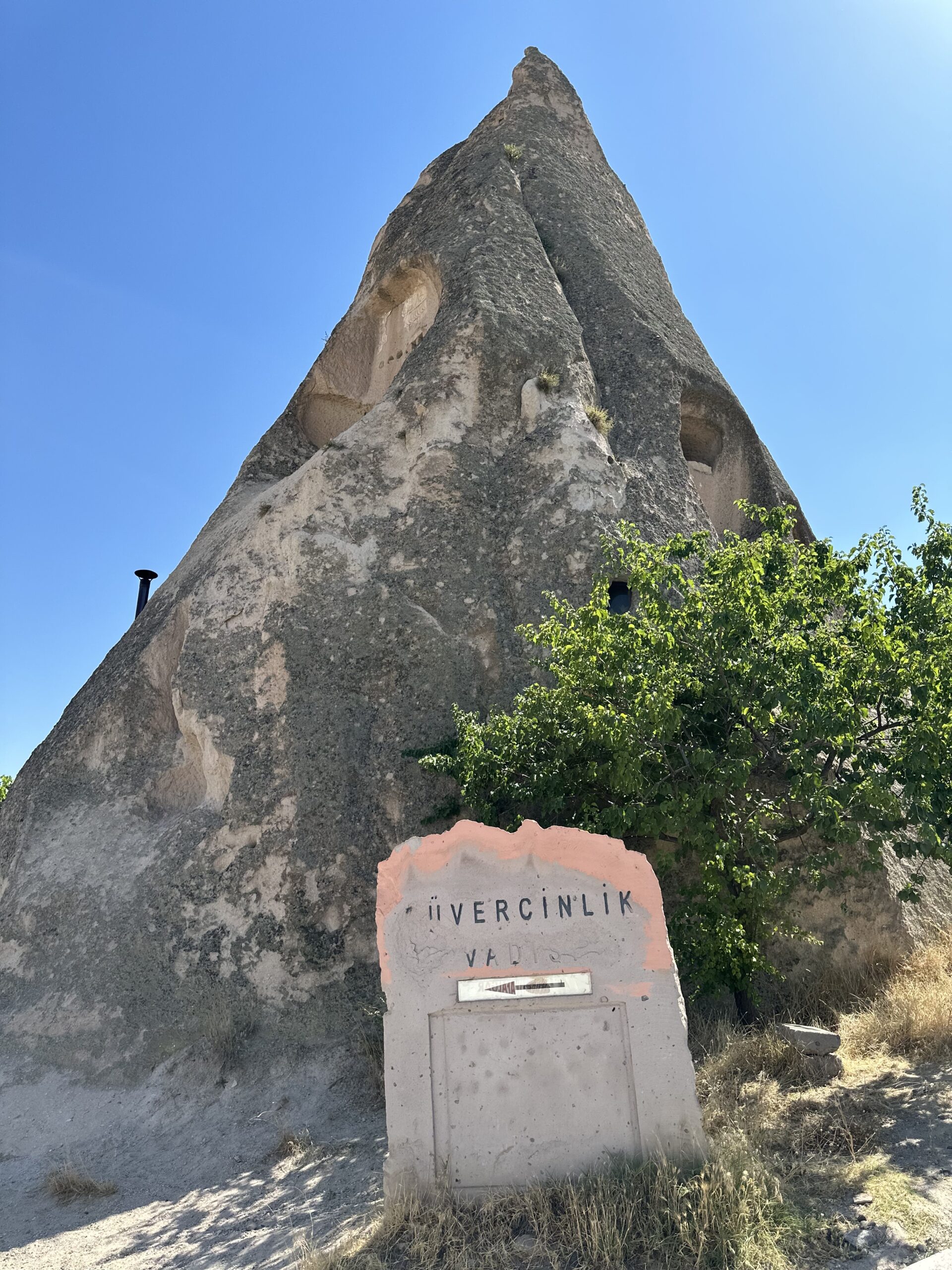 HOW MUCH CONTROL DO YOU HAVE OVER THE HOUSE?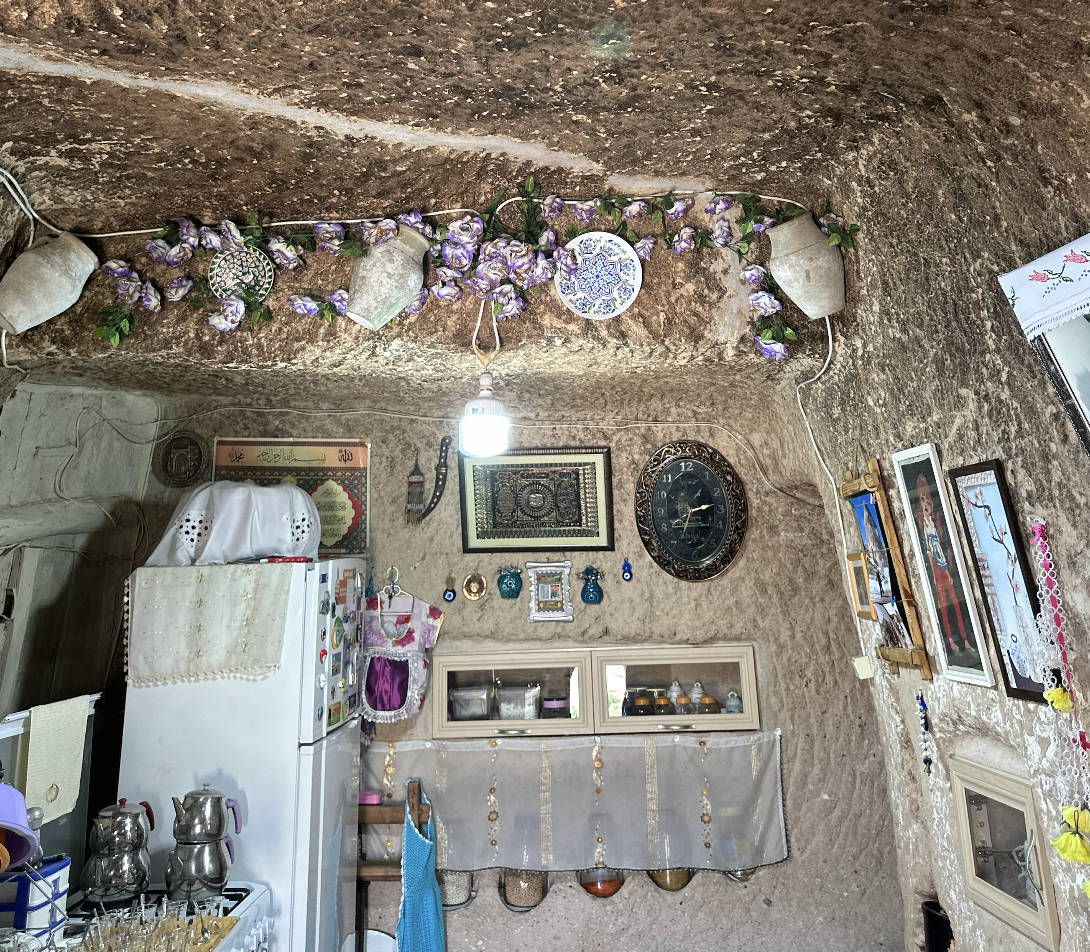 Adnan: 'I cannot actually change the architecture much because this cave is under the protection of the government, it's a natural heritage site. I cannot carve out more of this house, or make interior changes inside. In 1985, it was enlisted in the UNESCO world cultural heritage list, so that's why I cannot do any alterations.'
Cem: Otherwise he would be highly punished or will get ticket.
Adnan: 'That's the irony of life, my profession is a rock carver, but I couldn't do it for my own house because it's in the cultural heritage list of UNESCO. I have a pick axe, I have a shovel. I carve out and create new spaces, but not in my own house. Only for places not under this protection.'
SO WHERE IN CAPPADOCIA DO YOU LIVE?
Cem: It's near Uçhisar, which is a small town.
Adnan: 'The population is around 7000 people.'
Cem: It's a big highlight, because there are beautiful rock cones, a beautiful landscape, so it's a place highly visited by the tour buses as it's got a great view.
YOU'VE LIVED HERE FOR A LONG TIME?
Adnan: 'For four generations we've been living in this house. Me and my partner for about 31-32 years, and before this my uncle, and before my great uncle, and before my great great uncle, all used to live in the same house.'
Cem: So about 200 years living here.
HAS THE AREA CHANGED A LOT IN YOUR TIME?
Adnan: 'More than half of my village, Uçhisar, most of the houses have converted into hotels. Tourism has provided a lot of employment for the local people. All different levels of tourism.'
WHY DO YOU THINK PEOPLE FROM AROUND THE WORLD WANT TO COME TO CAPPADOCIA?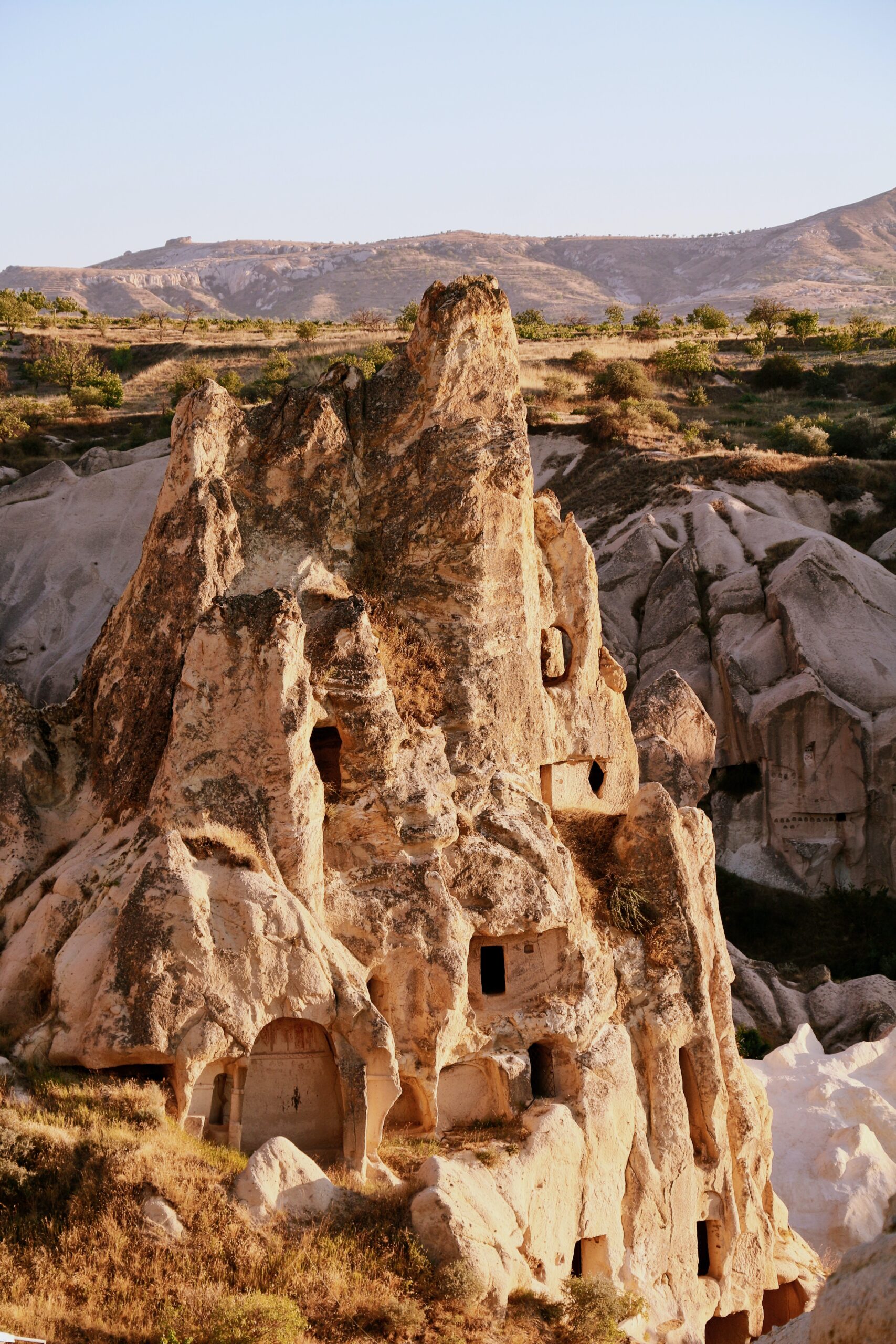 WHAT'S THE STORY BEHIND THE FAIRY CHIMNEYS? WHY DO THEY LOOK LIKE THAT?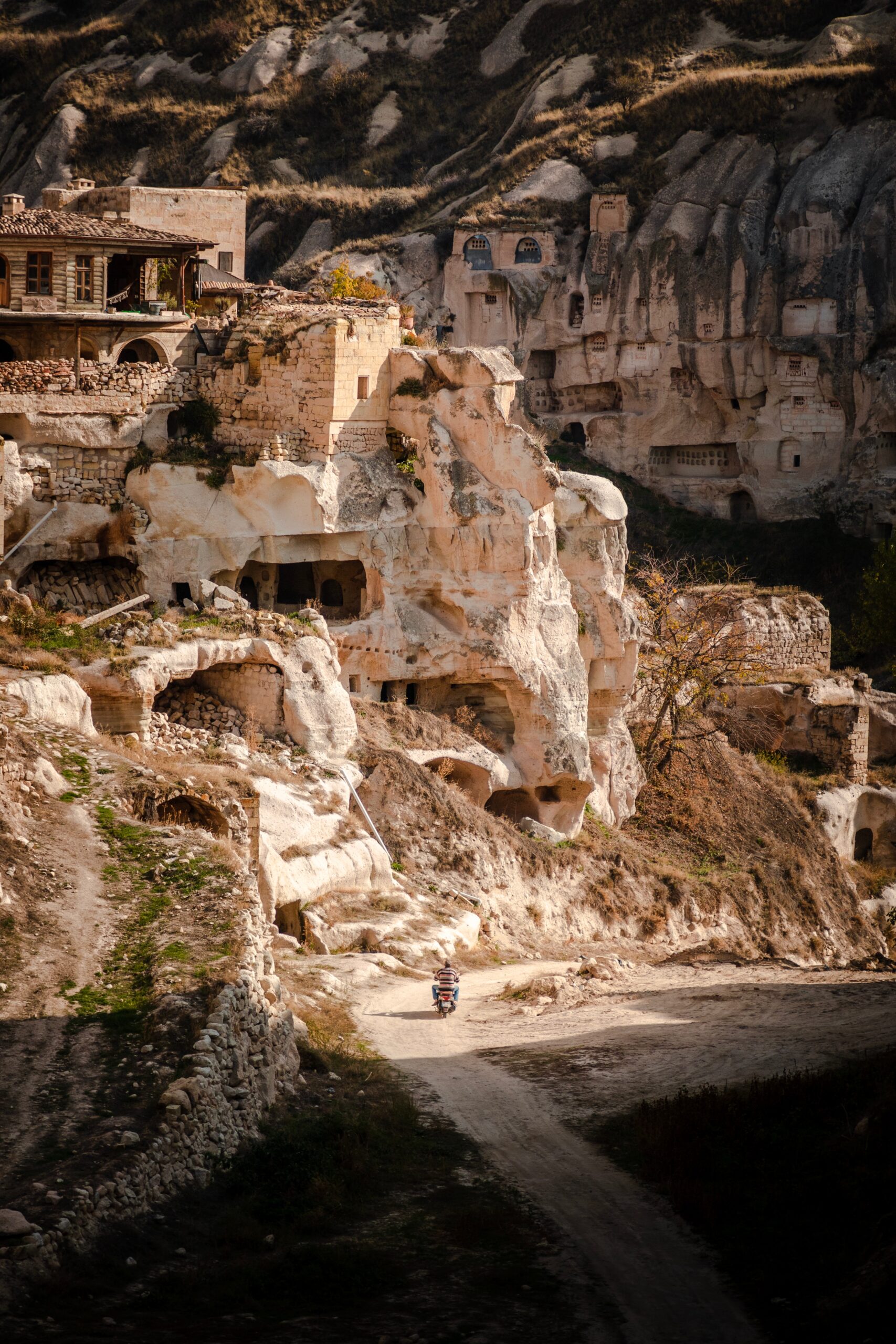 Adnan: 'Because you could only imagine this volcanic beauty of the landscape in the age of fairy tales.
THE NAME 'CAPPADOCIA' COMES FROM PERSIAN: 'THE LAND OF BEAUTIFUL HORSES'. ARE HORSES IMPORTANT HERE?
Cem: Yes, the Romans, and even earlier the Persians, they got the best horses from Cappadocia and Spain. One was located at the western part of the Roman Empire, the other at eastern part. Still today in the mountains there are wild horses… it's possible to see them but you need to get to the mountains and look for them.
WHAT ELSE IS UNIQUE ABOUT CAPPADOCIA?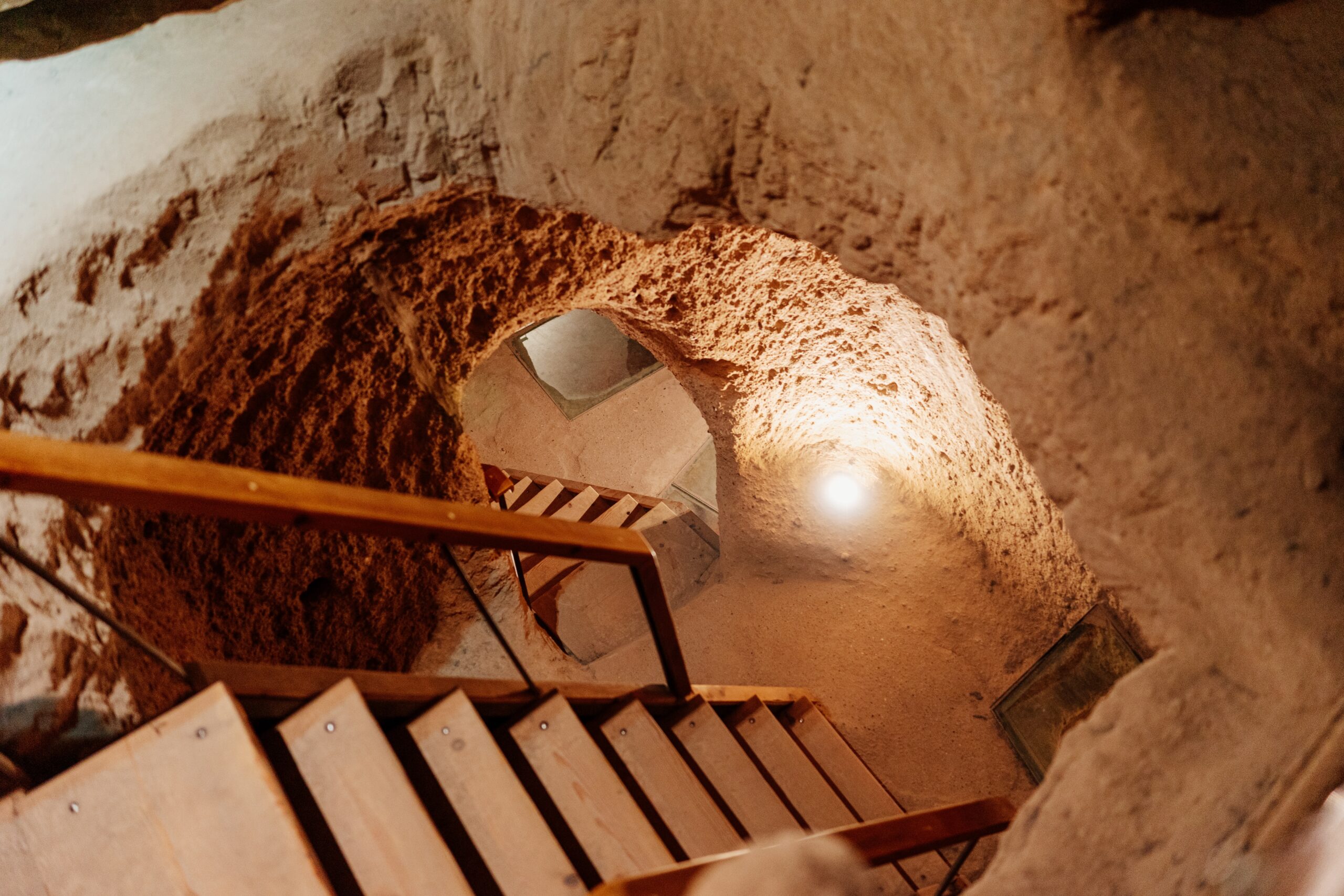 Adnan: 'There are hundreds of underground cities. There are the major ones like Derinkuyu, Kaymakli, and Ozkonak. These are really famous ones.'
Cem: But there are more underground cities than these two or three famous ones. In ancient times people used to live underground, let's say down to like 60 meters below ground, covering an area of maybe one by one kilometer. So they're huge underground settlements. They're at least 2500 years old.
IS ANYONE STILL LIVING IN THESE CITIES?
Cem: Not today, because they're all under protection. Some of them are not even open to the public. Though today no-one is living underground, there are still cliff dwellings in the area and cave houses. Not like an underground city but houses cut into the rock.
SO WHEN PEOPLE COME TO VISIT YOUR HOUSE, ADNAN. WHAT CAN THEY EXPECT?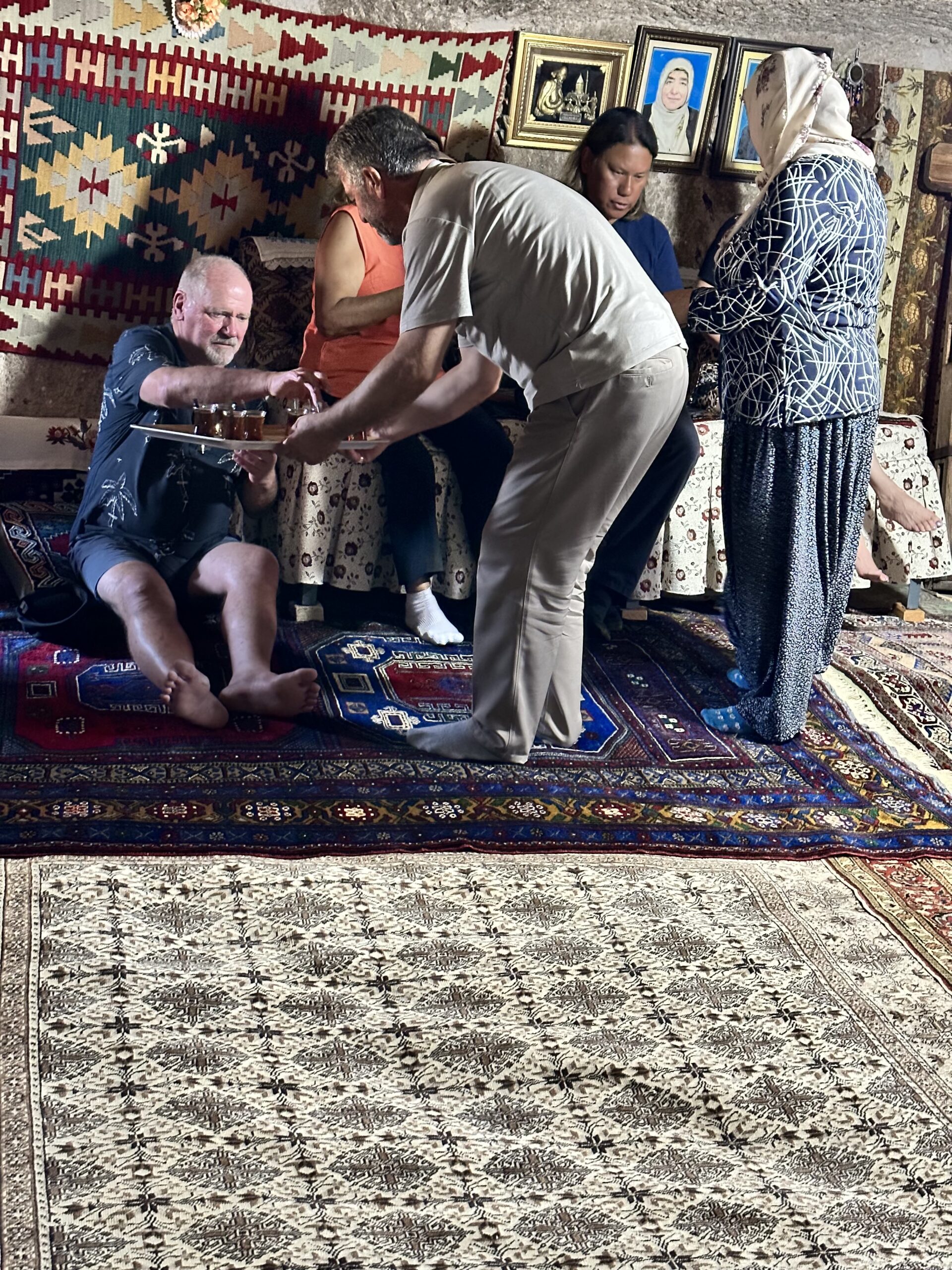 Adnan: 'My partner and I are happy to welcome guests from different countries, I learn something from them and they learn something from me. Because I do have a different way of life in the region. As a sign of Turkish hospitality, I offer some Turkish tea or apple tea, trying to chat as much as I can, because my English is not that good. And the people visiting here they're not really good in Turkish. But we always find a way to communicate. Everyone is leaving happy.'
DO YOU FIND TOURISTS ARE RESPECTFUL OF THE AREA?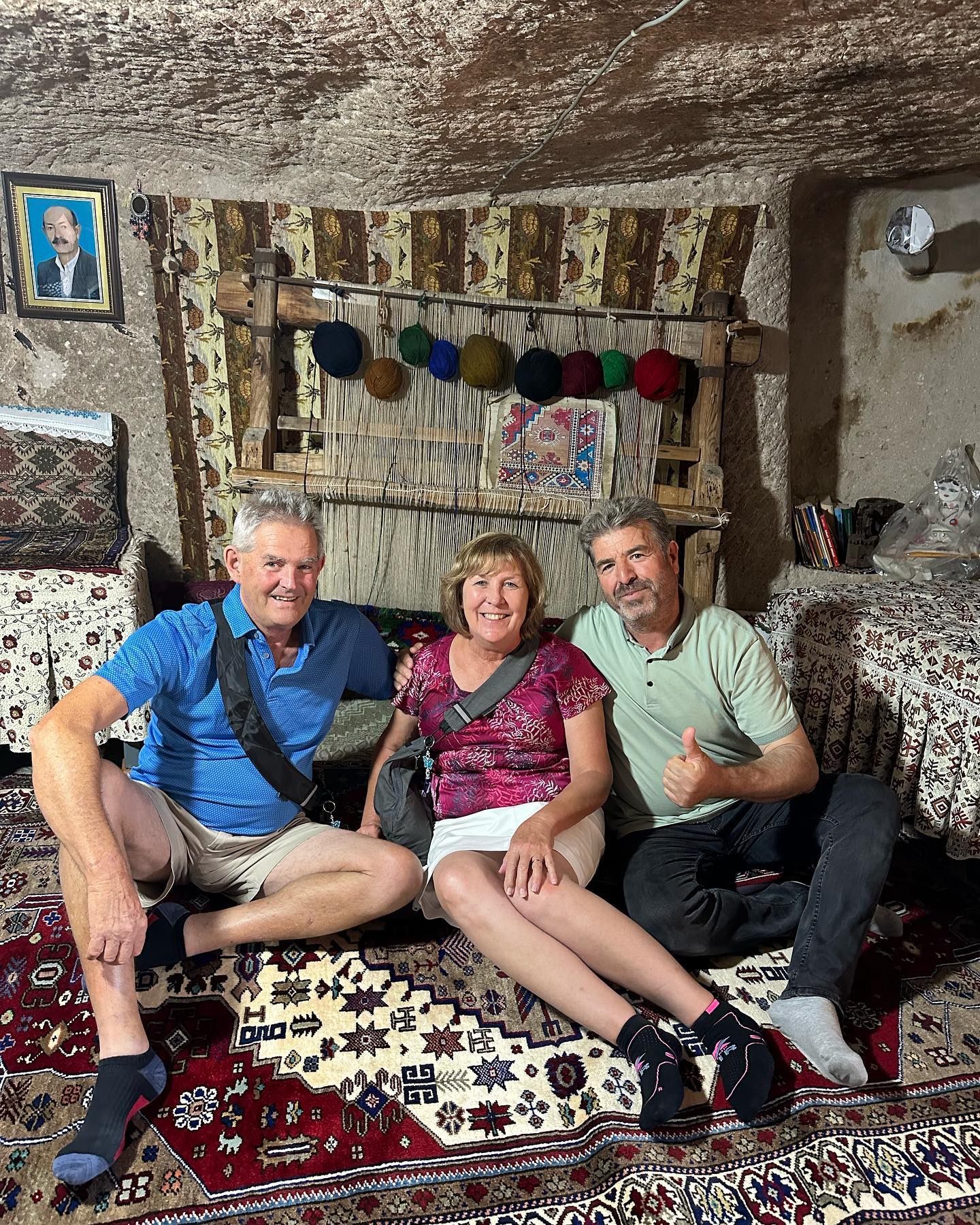 FASCINATING. WELL THANK YOU CEM AND ADNAN FOR YOUR INSIGHTS.
Ready to uncover the fascinating sights and insights of Turkey's Cappadocia? Explore this magical region on the Treasures of Turkey tour, where you'll visit Adnan at his unique home. Discover a truly intriguing side of Turkey in comfort and in style through unique, authentic experiences that take you to the heart of this ancient country.
How Insightful are you? Find out with this week's questions on Turkey. Test yourself against the world's leading destination experts, like Cem, for your chance to win fabulous travel prizes.