An adventurous soul, this month's Insightful travel quiz champion Linda has had the privilege of seeing many countries, but still had some items on her bucket list she wants to see. And she's obviously picked up a lot of knowledge along the way!
As one of the winners of Insightful Travel Trivia, our weekly travel quiz, she pitted her knowledge against our destination experts and came out tops. We caught up with Linda to find out a bit more about her travels.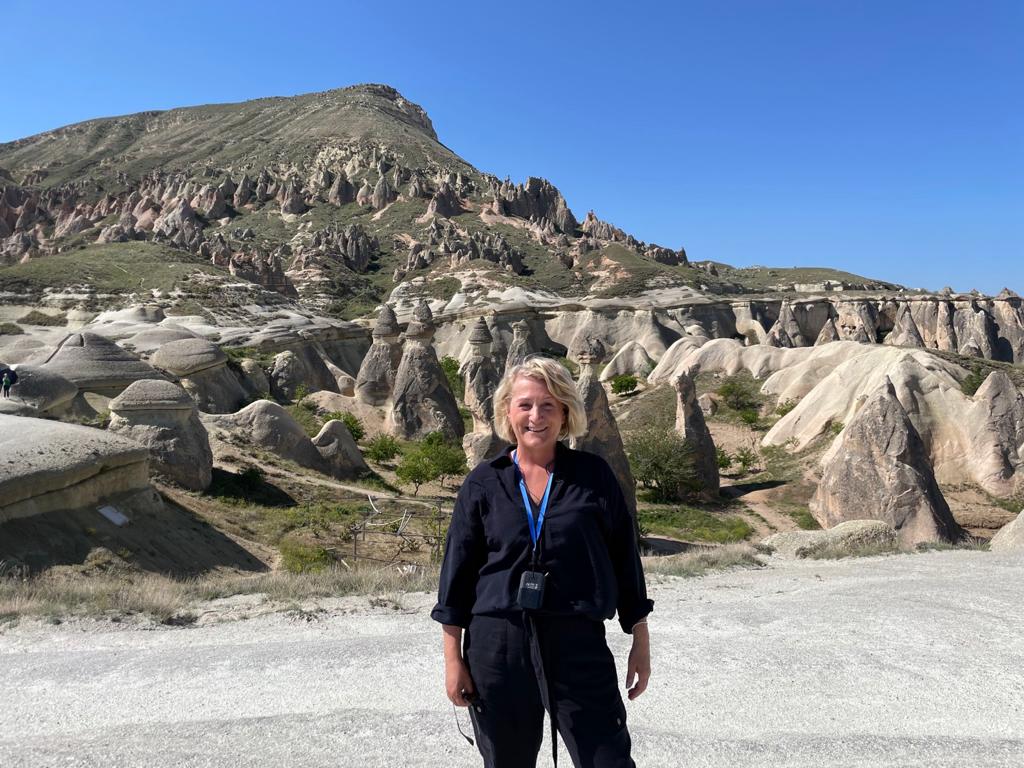 So, congratulations Linda on being an Insightful Travel Trivia champion!
Thanks! I was quite shocked when I got the email. When the travel quiz started, I just thought 'I wonder if I know any of these answers, let's just see if I do'. And then I found that I did! I've been to quite a few countries and I love learning the history and details.
Where have you traveled with Insight?
I've travelled with Insight twice before. I went on Wonders of Turkey because I specifically went to go and see the fairy chimneys. I've also been to Jordan.
Both of those sound like quite bucket list tours?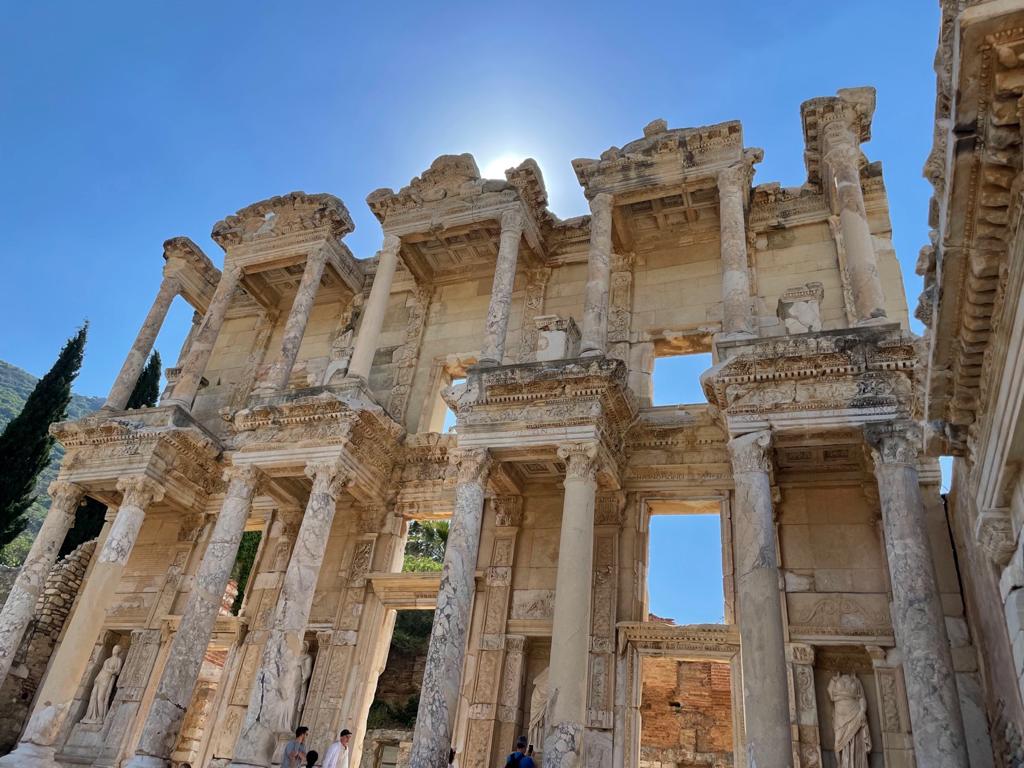 Yes, they were. My friends say I'm quite adventurous. I don't do the conventional holidays, shall we say. I'm not one for sitting on a beach.
I'm very fortunate to have been to quite a lot of countries already, including may far flung places, which helped me with the travel quiz. But there are still many things I want to see, and these two holidays really ticked my box.
You might also be interested to read: Top Insight experiences to check off your travel bucket list

So why did you choose Insight?
I am a single lady and I wanted to travel solo because I'm maybe slightly more adventurous than my friends, in terms of what I wanted to see. But, as a single person, I want to go on a holiday and feel safe. I was drawn to the idea that you offer a more or less a door-to-door service, so I knew that I was going to be looked after. So, I went with Insight from that perspective. And I loved the sounds of the itineraries and all the insightful experiences. I love learning as I go.
You may also enjoy reading: 4 Insight female guests on why they choose to travel solo with us
Tell us more about your trip to Turkey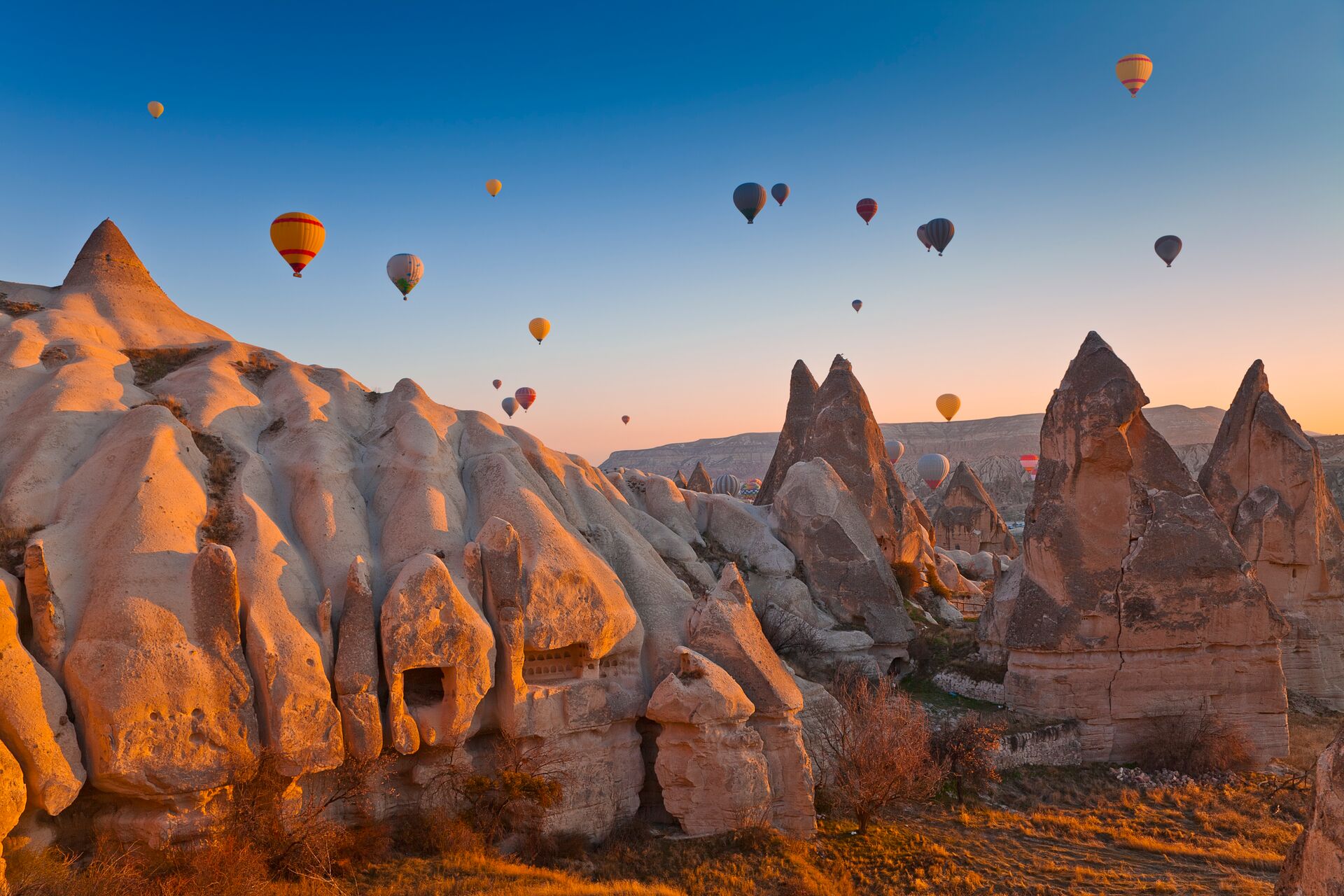 I really loved Wonders of Turkey. It was quite fully packed over 10 days. There was a lot of traveling which I enjoy, and we saw so much. As I've said, the fairy chimneys of Cappadocia was something I had always dreamed of seeing for myself – we've all seen the iconic pictures of the hot air balloons rising above the chimneys. It's a really special and spectacular place, all naturally formed from volcanic eruptions from millions of years ago.
Throughout the tour our guide was really informative. There was a lot of architectural detail and history, which I find really interesting. So, it was all quite insightful.
Another highlight was Ephesus, which is huge archeological site and one of Turkey's most significant ancient cities. This was a really interesting site to visit. There is a place called the Library of Celsus which has been carefully reconstructed. It's huge and a very impressive sight, showing you just how grandiose the city was in its heyday.
We stayed in the Alfina Cave Hotel, which I couldn't believe, I was so excited! It was all rocks and stones and so well put together. The bedroom, the bathroom, I just kept thinking 'this is a cave!' It was really cool and definitely a unique experience.
Read more about this amazing hotel: In the fairytale land of Cappadocia, you can sleep in a (boutique) cave hotel. Yes, really
So, you came back from that tour thinking I need to do another?
Turkey was my first 'adventurous' trip that I had taken on my own. It was so much fun that I felt quite relaxed about doing it again. It was like, 'yeah, I can do this'.
I have always wanted to go to Jordan and felt quite comfortable doing it alone with Insight. And when I arrived the Travel Director virtually met me off my plane, helped me through customs and went with me to collect my bag. I felt so safe, it was just brilliant.
What was your highlight of Jordan?
There are so many because for me it was massive bucket list tick. But if I had to pick one it has to be Petra. And it was truly amazing.
Even more so because it happened that there were just two of us on the tour and the guide. So almost like a private tour! And we were on site at Petra at about 7.30 in the morning and, as we walked in, we were literally the only people there. It was just amazing to go at that time, I was so pleased we went that early.
To actually experience Petra for myself was quite overwhelming. When you've anticipated seeing something for that long, to actually be there is really something. It was absolutely brilliant, and the guide was so knowledgeable. She walked us around for most of the morning and then left us to have a wander around by ourselves. So, we went off up the mountain – that day I did 27,000 steps!
You might also be interested in: These history experiences will expand your knowledge of the ancient world
Did you make friends on the tours?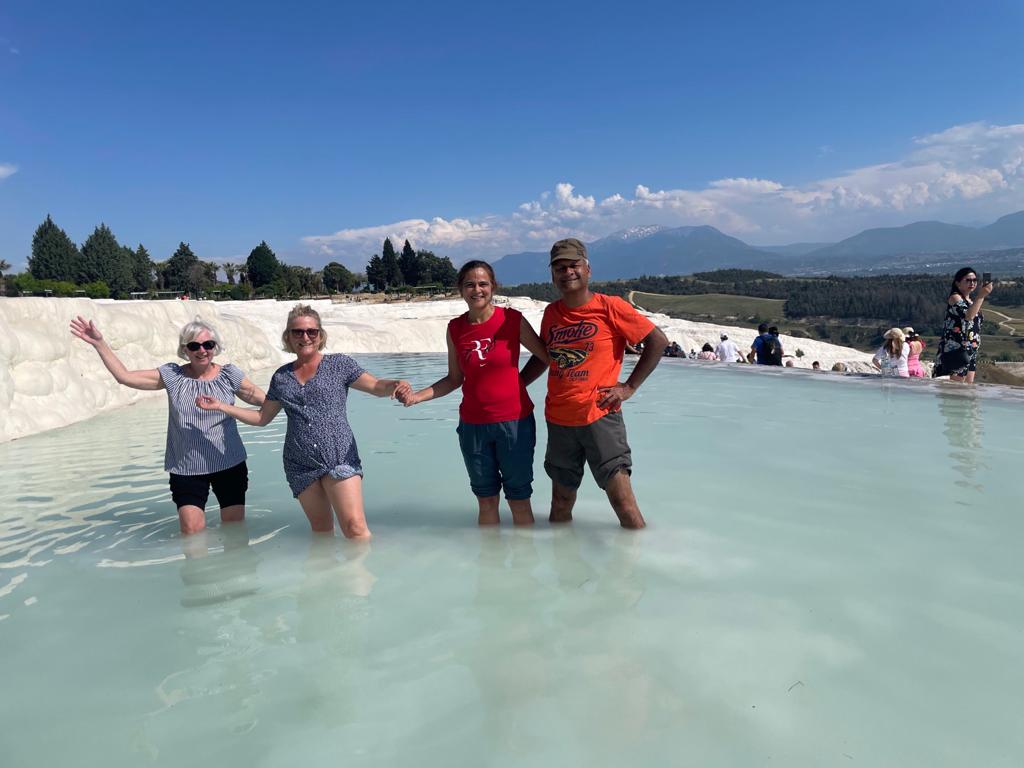 Yes, I did. I'm still in touch with one of a couple that I met on Wonders of Turkey, and everybody on the tour was really nice. In Jordan it was only me and one other lady. We got on great and shared some fond memories.
So now you know you can go anywhere, what's next on your bucket list?
I have a few places I want to visit, but top of the list is Israel. When I went to Jordan and we visited where Jesus was baptized on the River Jordan I could see Israel in the distance. It made me realize that I do quite fancy a visit there. I just think going on the Sea of Galilee for example – there's so many religious sites there – it would be really special to do that.
And also, I do quite fancy visiting India. I definitely have a fair few more adventures to go before I start to slow down and just go to a beach for my holiday.
Any advice for other solo female travelers?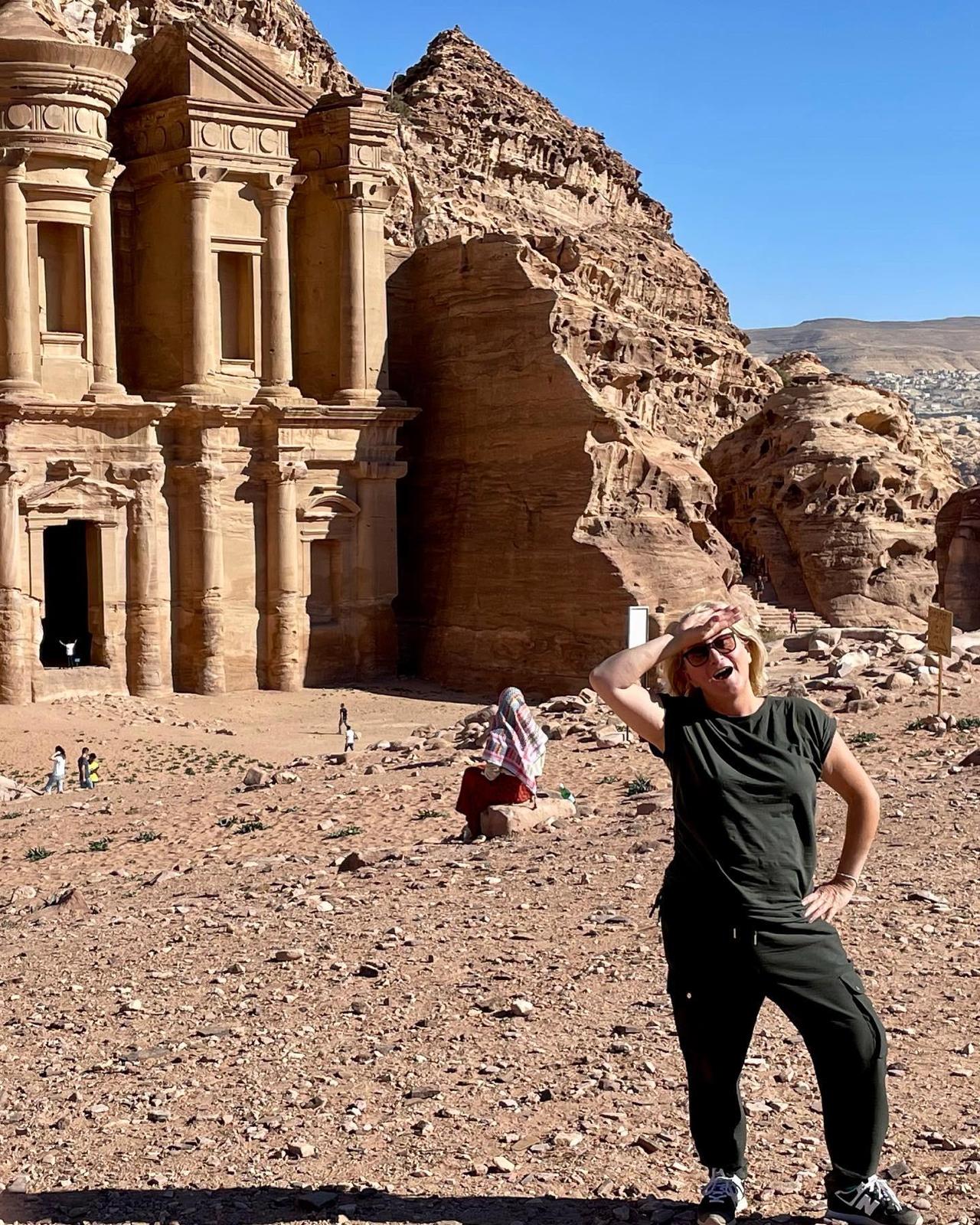 I can't recommend Insight enough to anyone that is traveling solo, I felt so safe and looked after all the time. And, if you're going to go to your bucket list place, then why not do it properly? Learn from the experts, travel comfortably, enjoy nice hotels and great food, knowing that everything is sorted for you.
You might also enjoy reading: 11 destinations that are just perfect for the first-time solo traveler
Each week you can play our travel quiz and test your travel knowledge against our Insightful destination experts, to win a monthly travel prize.