Breathtakingly beautiful, truly iconic and packed full of surprises, one of the most rewarding ways to explore the USA is through its National Parks.
Some of the most sensational (and arguably most underrated) National Parks can be found in Eastern USA, each with a story to tell – and a history lesson to teach. And you'll encounter a number of them, as well as numerous other cities, sites and experiences, on our Spectacular National Parks of Eastern USA tour.
If you're curious about American history, from the Neolithic to the New World, this may well be made for you.
Discover African American history in Washington, D.C.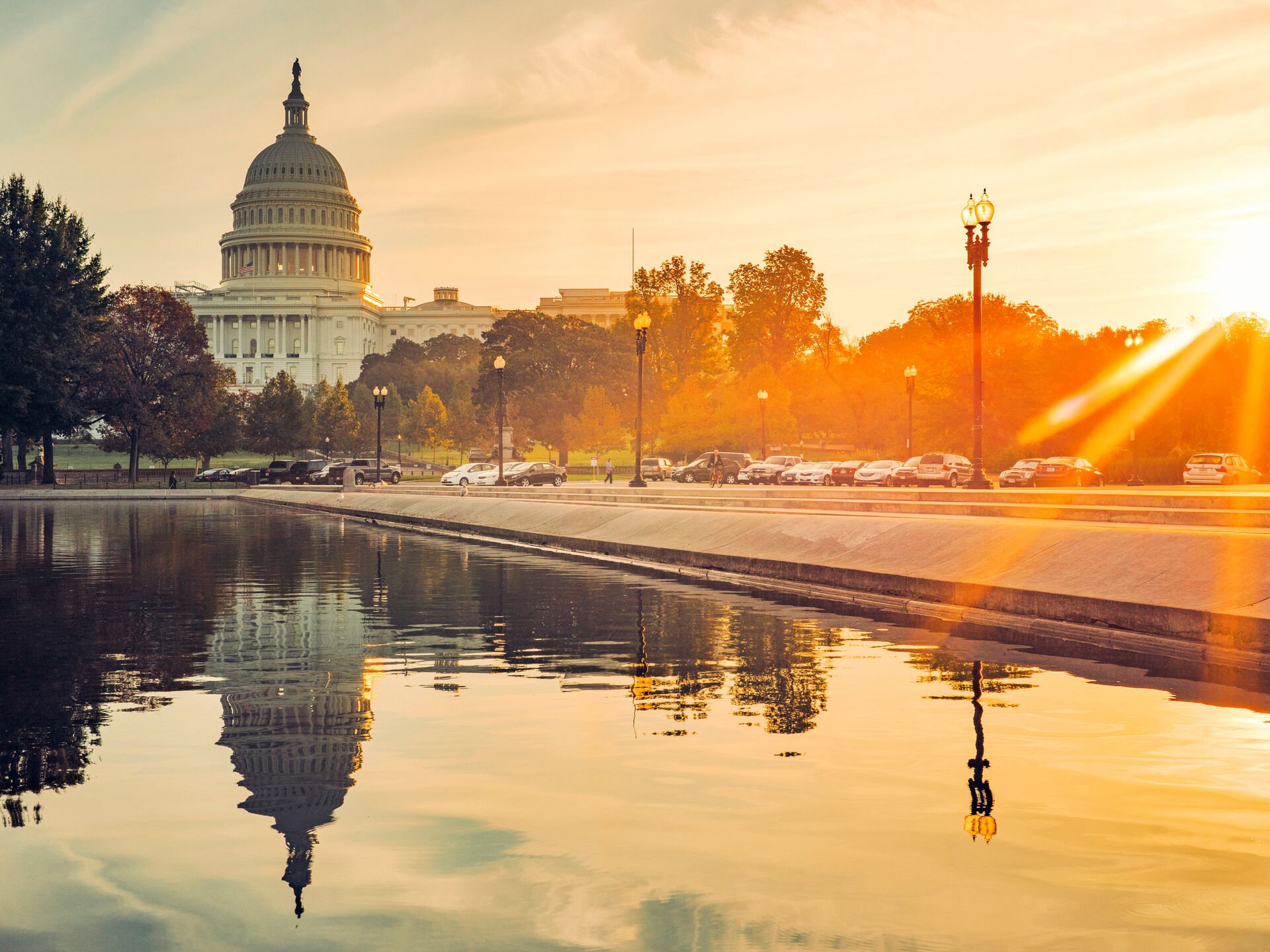 When it comes to American history, the nation's capital is unsurprisingly a treasure trove of iconic monuments and museums, marking every milestone. From the Smithsonian National Museum of Natural History to the International Spy Museum to the National Museum of American History, the city is a history lover's dream. Then of course, as a state of US history tours, you have the White House, Washington Monument, the National Mall and Lincoln Memorial, all marking iconic historical events of the nation. And that's just for starters.
The first destination on our Spectacular National Parks of Eastern USA tour, in Washington D.C we invite you to join a MAKE TRAVEL MATTER® Experience at the National Museum of African American History and Culture. The newest member of the Smithsonian Institution, this is the only national museum devoted exclusively to the documentation of African American life, history, and culture. Through more than 36,000 artifacts that reflect history, politics, sports, arts and entertainment, you can explore the richness and diversity of the African American experience, what it means to their lives, and how it helped shape this nation.
For travel inspiration: USA Destination Guide
Private to public - Shenandoah National Park, the first of its kind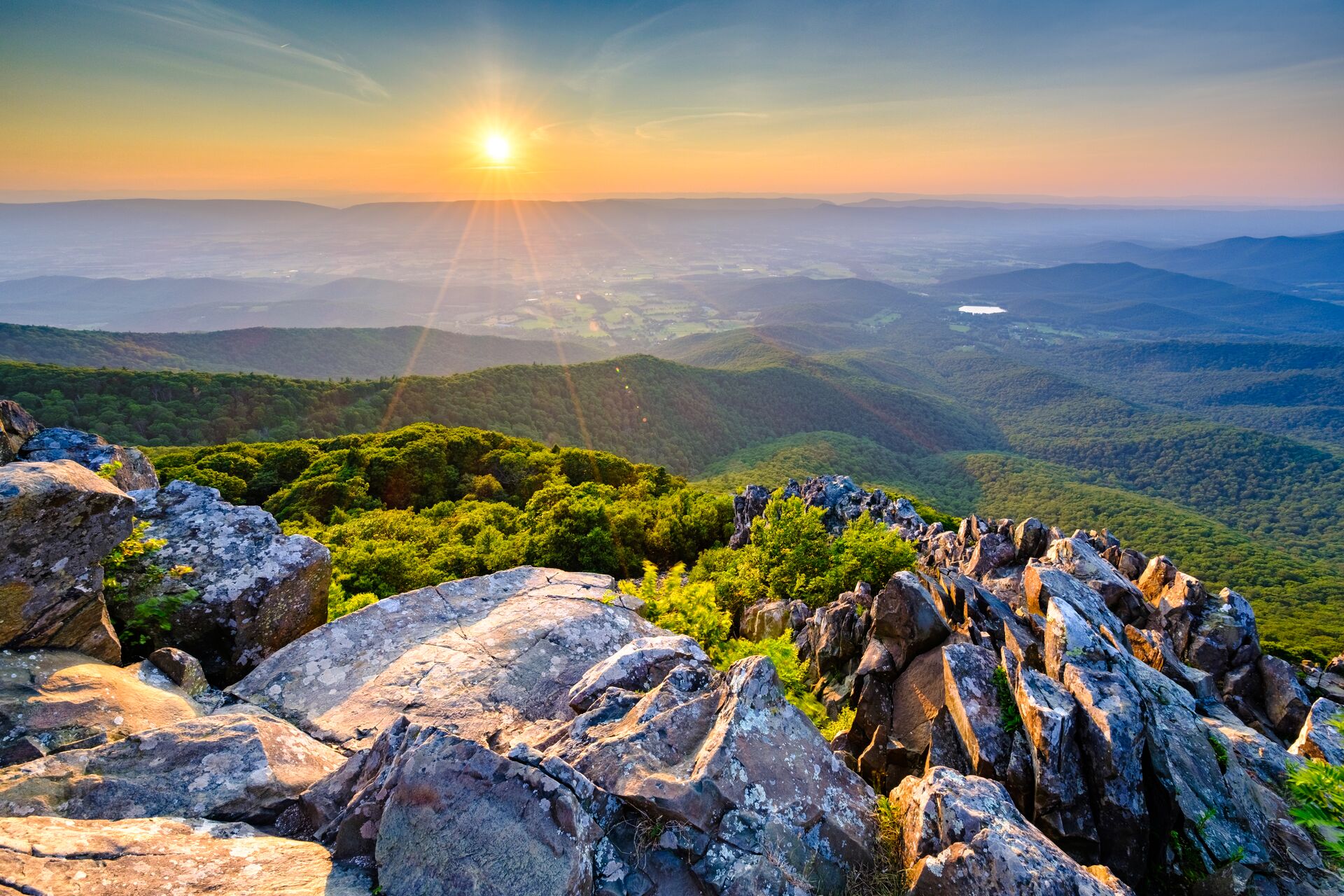 Just 75 miles from Washington D.C, the Shenandoah National Park stretches more than a hundred miles along the Blue Ridge Mountains of western Virginia. Wooden hollows, waterfalls and mountain streams dot 80,000 acres of sensational wilderness and some 300 years of American history.
Unusually for a national park, settlers lived in Shenandoah for more than a century. To create the park, Virginia state officials acquired 1,088 privately owned tracts and donated the land to the nation. This was the first time that a large, populated expanse of private land been converted into a national park. A gentle hike along part of the famous Appalachian Trail takes you through some of the best vistas in the park.
You may also enjoy reading: These are the best national parks to visit in Eastern USA
Virginia - The birthplace of American wine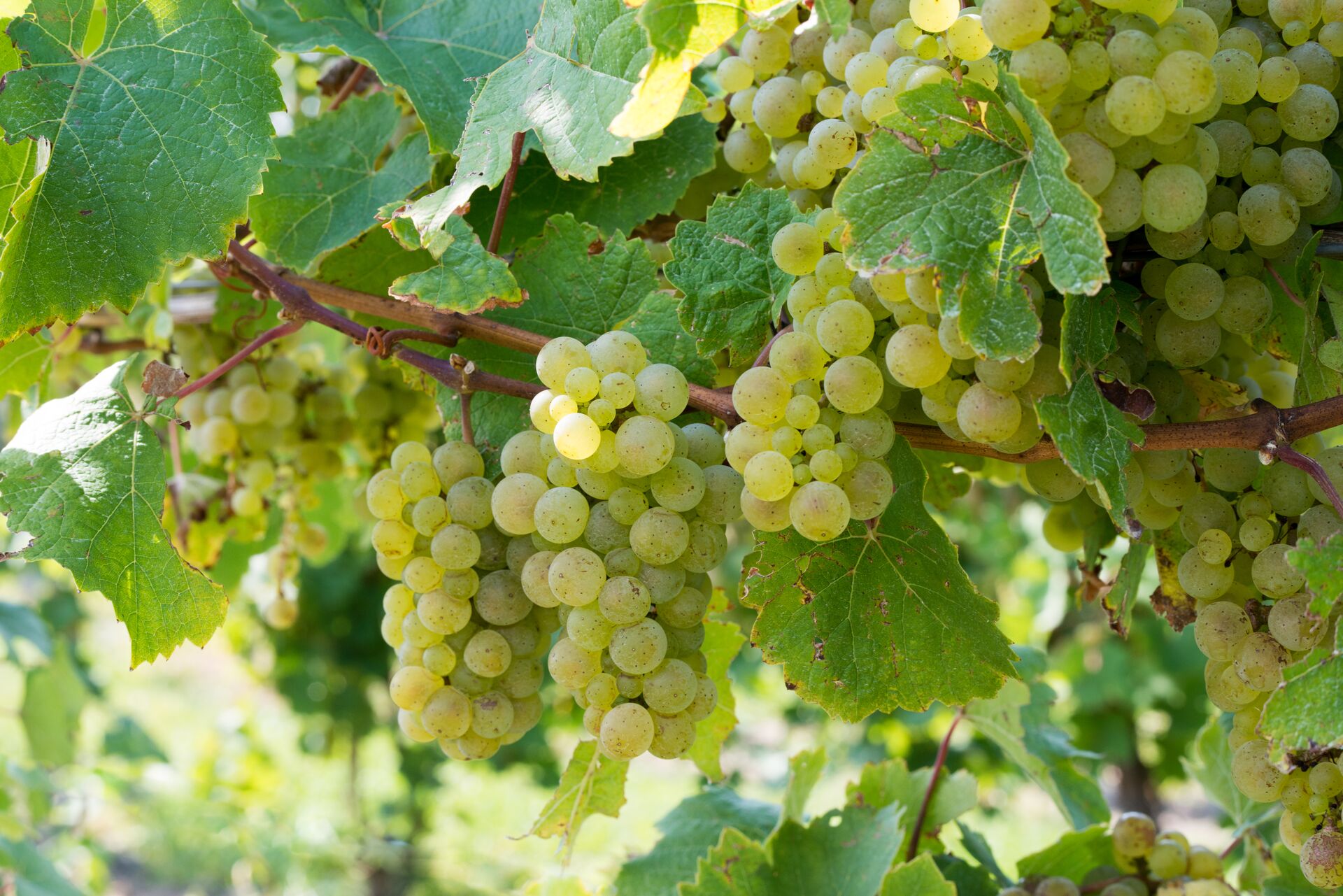 As well as its sensational landscapes, Virginia is also known as the 'birthplace of America Wine'. Its wine making history dates back to 1609 when the earliest settlers sought to grow a cash crop on the soils of the New World by planting vines. Great wine didn't happen overnight, but like a true American success story, Virginia saw many highs and lows over a 400-year span to become one of America's leading wine producers.
On Spectacular National Parks of Eastern USA, you'll taste signature wines along with a tasty farmhouse lunch at the acclaimed Veritas Vineyards and Winery. Sip vintages, learn all about the wine history of Virginia whilst admiring the views of Blue Ridge Mountains. The huge estate was originally a horse and cattle farm and was transformed into this stunning winery by husband-and-wife team Andrew and Patricia.
You may also be interested to read: National treasure: why Yellowstone National Park is North America's greatest
The newest of America's National Parks – New River Gorge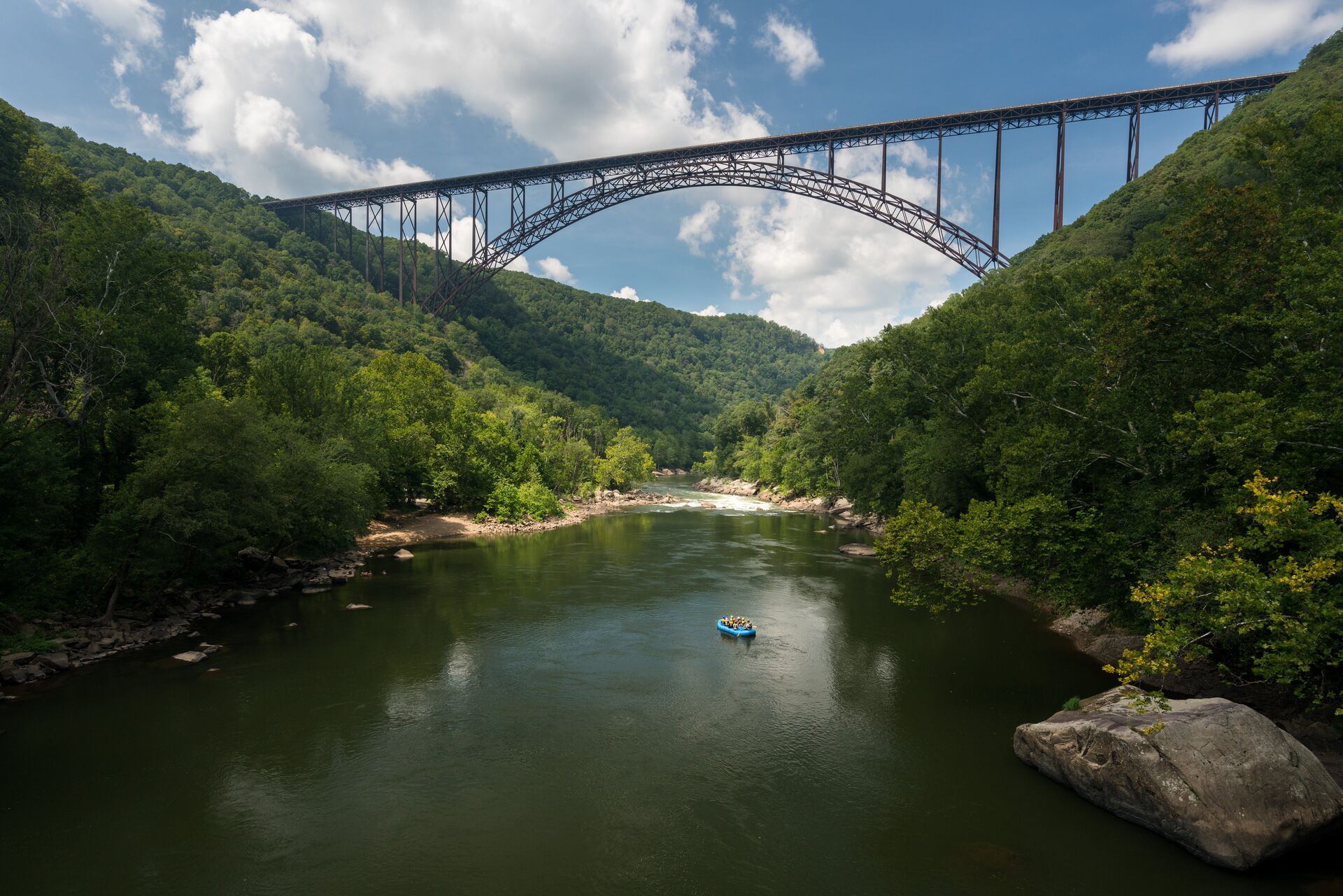 Formed in December 2020, this stunning National Park encompasses the deep and rugged New River Gorge, which is carved by the New River, one of the oldest rivers on the continent. Visitors are treated to spectacular cliffs, numerous waterfalls, abundant wildlife and the longest single arch bridge in the Western Hemisphere.
You'll visit the Canyon Rim Visitor Centre to learn about the history and flora and fauna of the park, stroll boardwalk trails and choose to take an optional guided Bridge Walk. You'll also hear about how New River Gorge is America's newest National Park, taking the total up to 63. This world leading conservation movement dates back to the mid-19th century, with the establishment of Yellowstone National Park in 1872 often regarded as a key moment in American history and as the world's first national park.
You may also enjoy: 6 Reasons Why Monument Valley is Utah's Most Underrated Sight
Walk with the Cherokee Nation at the Great Smoky Mountains National Park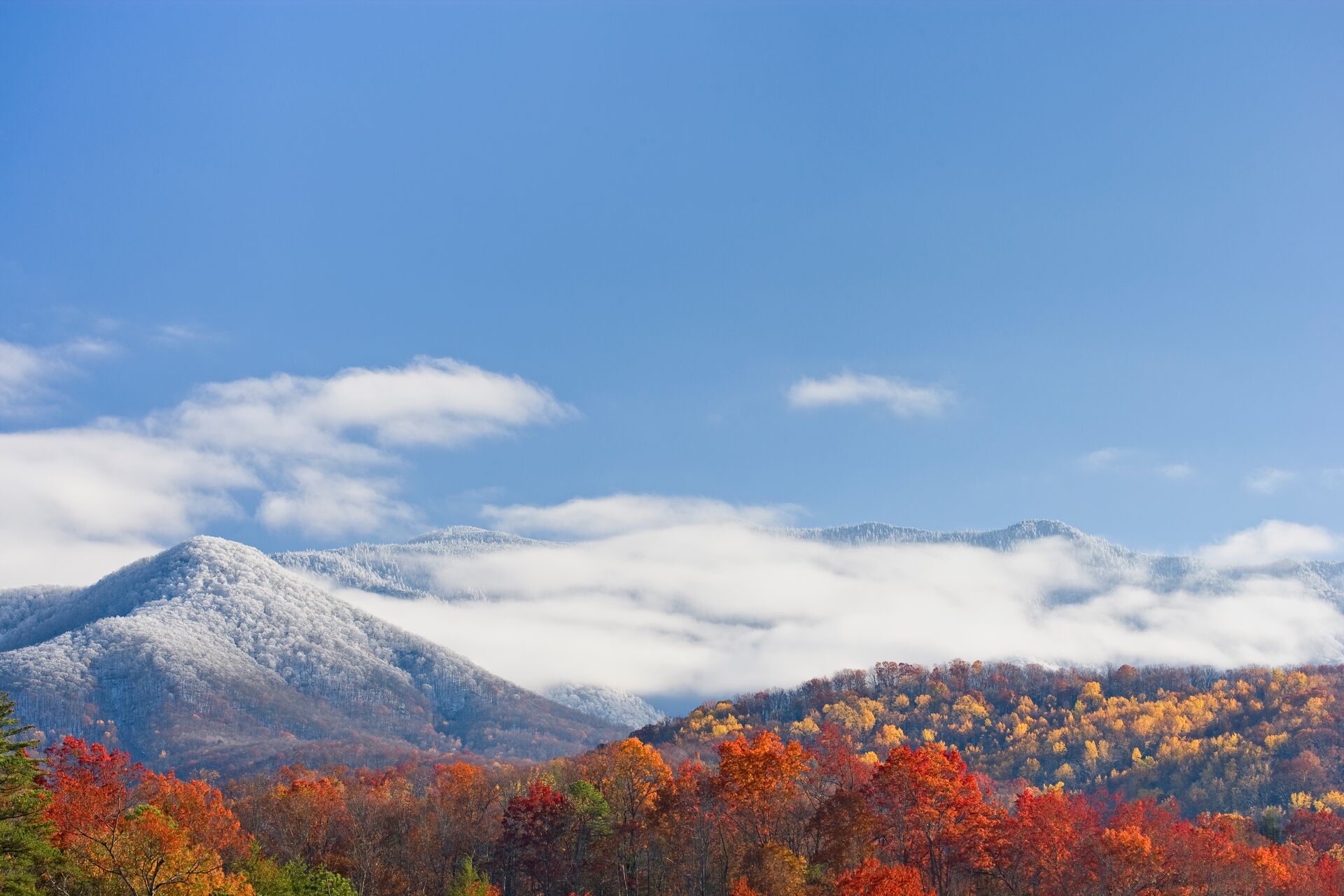 Before the National Park System existed, and before any European set foot on North American soil, the Cherokee Nation's territory spanned present-day Georgia, Tennessee, Alabama, North Carolina, South Carolina, and Kentucky. This included the Great Smoky Mountains National Park, from which the Cherokee Nation carried an ancient relationship and suffered a very violent removal.
On the way into the Great Smoky Mountains National Park, we visit the Oconaluftee Indian Village, a MAKE TRAVEL MATTER® Experience and a slice of living history. As you enter the soft trails of the village, you're immediately transported to the 1760s. The faint tang of wood smoke wafts by and you can explore traditional Cherokee dwellings, work areas and sacred ritual sites. Here your Cherokee cultural expert takes you on a journey through their history, their lifestyle and their relationship to these lands.
You may also be interested to read: MAKE TRAVEL MATTER®: Why developing meaningful travel experiences has never been more important
The History of American Music in Nashville
If you want to dive into music history in the USA, there's one city that always tops the list. Nashville is not just the home of country music, but a melting pot of sounds and influences, with a fascinating story to tell.
You can immerse yourself in the roots of spirituals, blues, jazz, gospel, R&B and hip hop at the National Museum of African American Music, a MAKE TRAVEL MATTER® Experience. Hailed as 'the only museum dedicated to preserving and celebrating the many music genres created, influenced, and inspired by African Americans', this is a treat for the senses and an important walk through the musical history of the United States.
Then a walk past the honky tonks on Broadway won't fail to get you dancing and joining in with the locals. These bars gained widespread appeal in the 1950s, and because their pianos were often beat-up and out of tune, it was all about rhythm – harmony and melody weren't as important to the overall sound. Don't expect to hear just country music. Classic rock is also very popular down there along with some excellent blues and occasional jazz.
With so many music venues to choose from in Nashville, The Grand Ole Opry, the Country Music Hall of Fame and Studio B where Dolly Parton, Elvis, The Everly Brothers recorded, you'll be spoiled for choice.
1 million years of geology at Mammoth Cave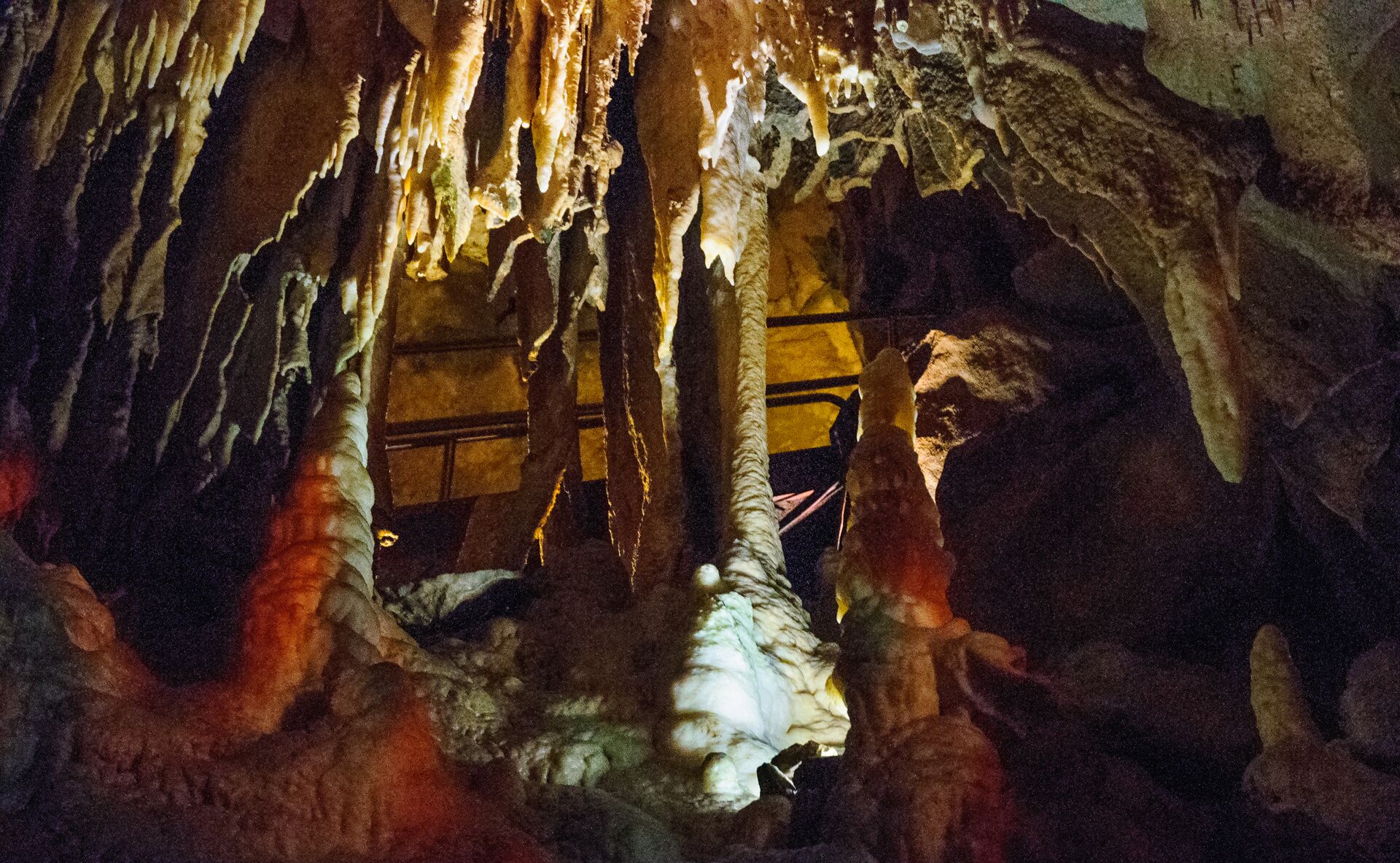 This truly unique park, Mammoth Cave National Park features the longest known cave system in the world. Here a 100-million-year period of cave formation is on display, as is nearly every type of cave formation known to science. We invite you to join a Park Ranger for a tour of this fascinating UNESCO World Heritage Site and International Biosphere Reserve.
The large passages that inspired the name 'mammoth' cave began to form 1,000,000 BCE and were discovered by Native Americans around 5,000-2,000 BCE. More than 400 miles of vast chambers and winding rock tunnels of Mammoth Cave National Park have been explored so far, and countless more remain untouched.