A place where time stands still and nature reigns supreme, Yellowstone National Park is a national treasure, an icon and the first of its kind. Spanning over 2.2 million acres in the heart of the American West, the park is a testament to the raw power and unspoiled grandeur of nature.
From its awe-inspiring geysers to its diverse wildlife, waterfalls and unspoiled wilderness, Yellowstone is a place that demands more than just a passing visit. New for 2024, we invite you to join us on Yellowstone Discovery for our most in-depth Yellowstone National Park itinerary yet.
With four days inside the park, as part of your exploration you'll enjoy an up close and personal look at Yellowstone's Grand Canyon with Adam Brubaker, founder of Tied to Nature as your expert guide.
For travel inspiration: USA destination guide
Meet Adam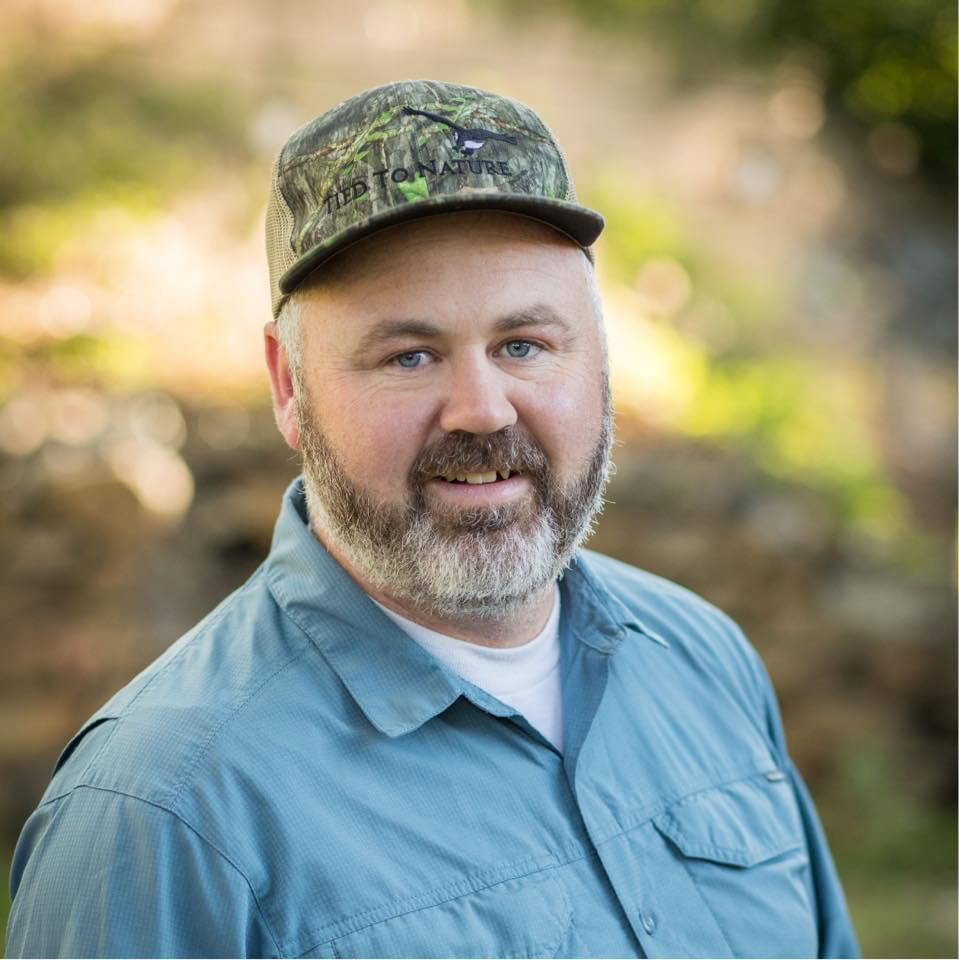 Growing up an hour's drive from the park, at age 15 Adam went to Yellowstone to spot the wolves which had been recently reintroduced. So inspired was he, he became a tour guide in the park. Ten years ago, Adam started Tied to Nature, to share the park with guests in his own unique way.
We had the pleasure to speak with Adam, to find out more about why Yellowstone National Park is North America's greatest, and why the Grand Canyon of the Yellowstone must not be missed.
Much more than a volcano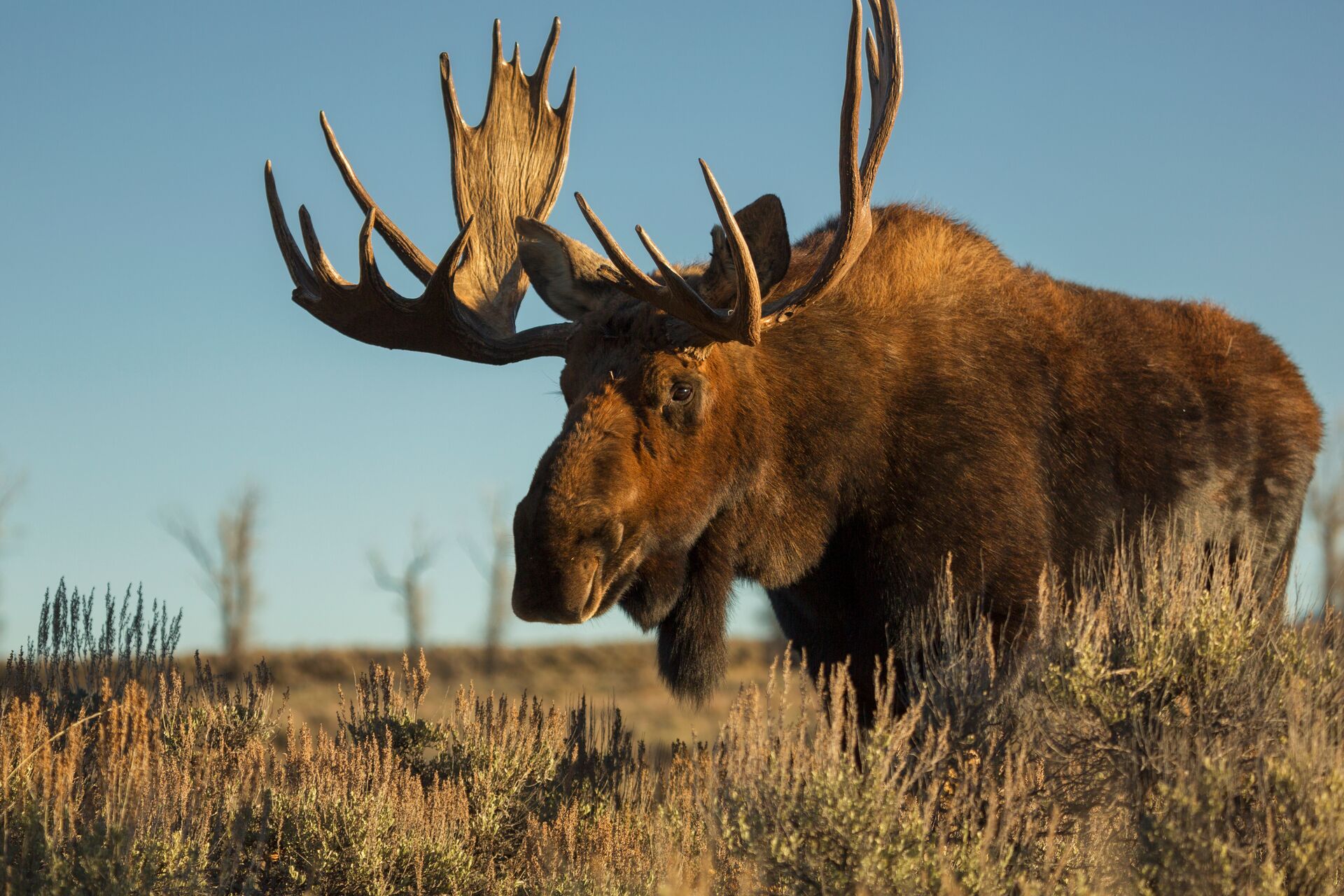 Yellowstone National Park is located atop one of the world's most famous supervolcanoes, known as the Yellowstone Caldera. Measuring about 45 miles (72 kilometers) across, it was formed during three massive eruptions that occurred approximately 2.1 million, 1.3 million, and 640,000 years ago. Beneath the surface of Yellowstone lies a vast reservoir of molten rock, or magma, which is responsible for the geothermal features that the park is famous for.
But, as Adam tells us, Yellowstone is so much more than a volcano. "The diversity here is incredible," he says. "We have the hot springs, the geysers and the thermal activity. Then we have the wildlife, the canyon, the waterfalls and Yellowstone Lake, the largest alpine lake in North America. So, it's hard to define. It's so much more than any one thing."
Known as the 'North American Serengeti', Yellowstone is home to the highest concentration of mammals anywhere in the lower 48 states. In fact, 67 different mammals inhabit its grasslands including the Grizzly bear, grey wolves, bison and moose. One of the largest nearly intact temperate-zone ecosystems on Earth, the Greater Yellowstone Ecosystem (GYE) offers a unique environment for them to thrive.
Experience this on: Yellowstone Discovery
The Grand Canyon of the Yellowstone and its waterfalls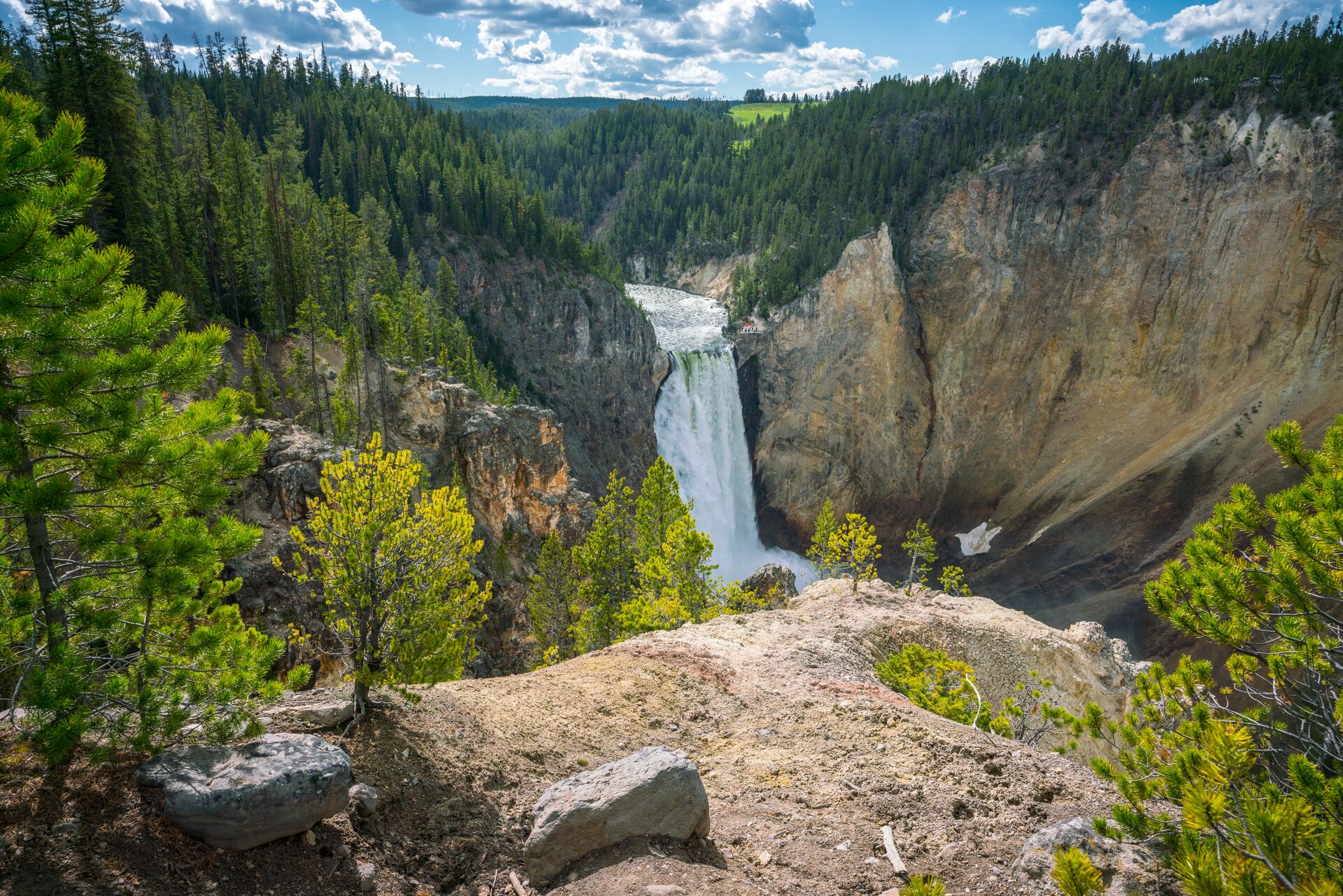 "At first, many people do not equate the park with canyons and waterfalls, but they are spectacular," says Adam. As the river cascades through the canyon, The Upper and Lower Yellowstone River Falls are not only an impressive site, but also provide a fascination window into the geology of the park. The Upper Falls drop dramatically 109 feet into the storied Grand Canyon of the Yellowstone, with the Lower Falls of the Yellowstone River plunging 308 feet (94 m), more than twice the height of Niagara.
"The canyon is around 20 miles long, 4000 feet across and 1200 feet deep," he says. "It was created as the river eroded out an old lava flow. Thermal activity within the canyon walls made this lava change composition, which made it easier to erode. And then on top of that you're getting these different colors in the canyon, because of that thermal activity – that's oxidation – the canyon walls are basically rusting."
You might also be interested to read: Wild and free: why June is the best time to visit Yellowstone National Park
Different views on nature
"We visit the Brink of the Upper Falls and Artist's Point, which offer two different viewpoints," says Adam. "At the Upper Falls of Yellowstone National Park we do a little hike and look over at the brink of the waterfall. At Artist's Point you are quite a bit further back from the Lower Falls and get a great view of the canyon. So, you have kind of a small picture up close with one and then stepping back and looking at the big picture at the other."
"There's an osprey nest in the canyon that we can look down on and see the eggs, depending on the time of year" he tells us. "There are also Violet Green Swallows that you can see down in the canyon as well. So, it's also a different perspective on wildlife – usually you're looking up at birds."
You might also like to read: A state for every palate, passion or purpose: Why the USA delivers it all
Hayden Valley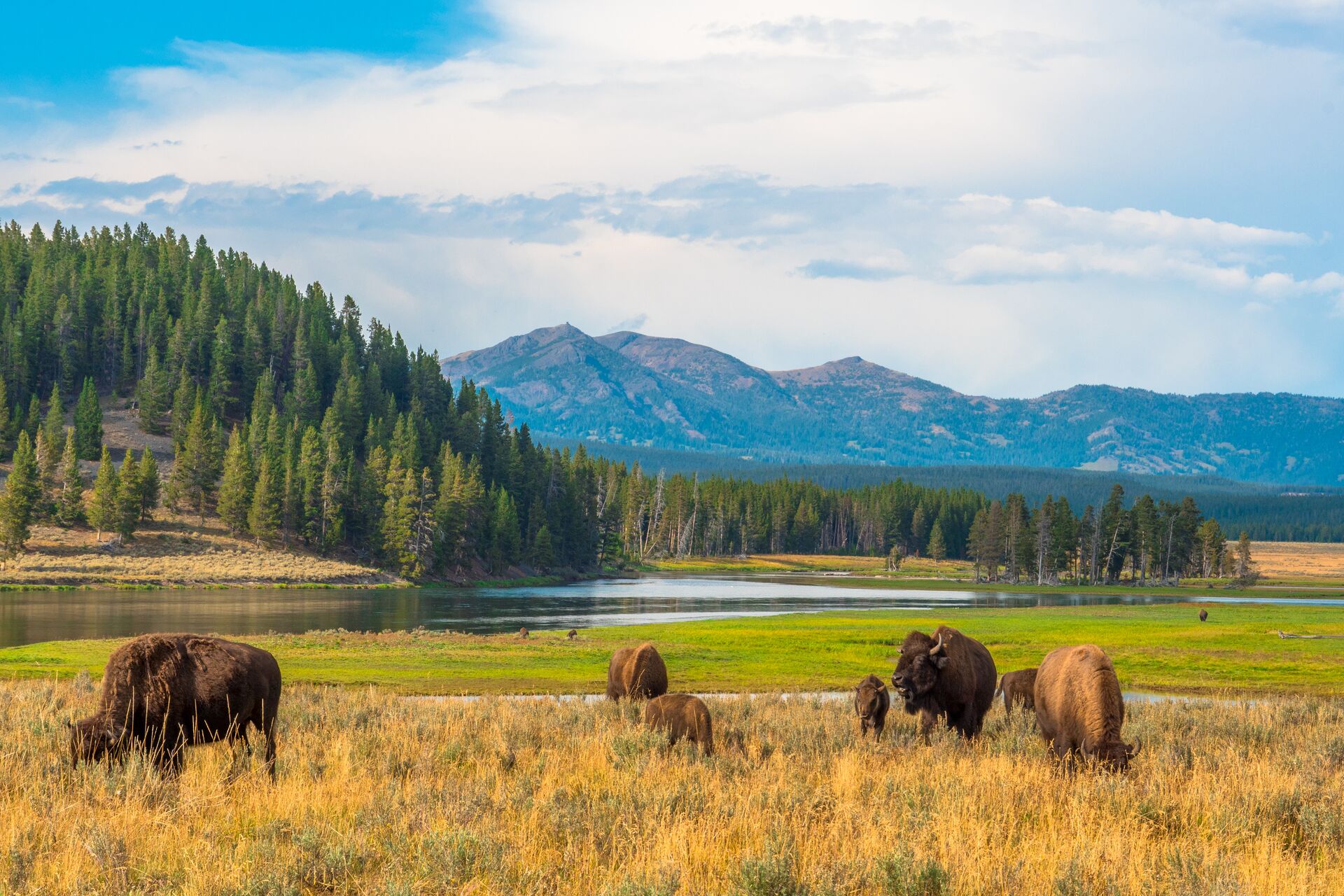 Adam also takes guests to Hayden Valley. "Hayden Valley used to be a giant lake and then when that flooded it contributed to the creation of the canyon. It offers a great switch for guests from the geology, to focus on the wildlife aspect of the park," Adam explains. "99% of the time, you're going to find bison here. Whether it's one or two big bulls that are hanging out or a whole herd. You're also likely to find elk. Bison is a plains animal so they're out in the open, while the elk are typically found close to the tree line. Bird life is also very abundant in the valley."
You might enjoy: Global travel is officially back, and here are the stats that prove it
Old Faithful, hot springs and Yellowstone Lake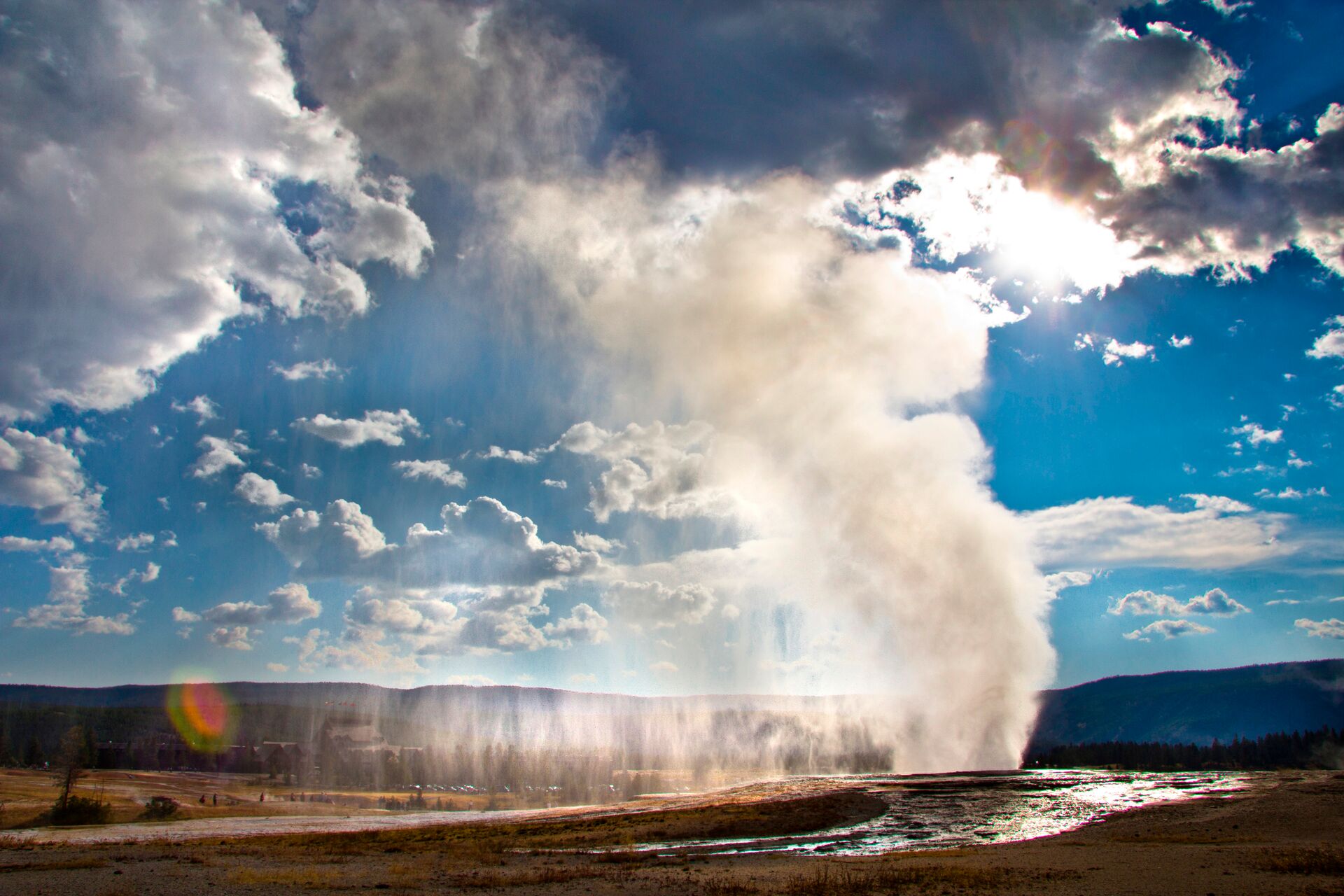 Another highlight of the park and perhaps the most famous feature of Yellowstone National Park, Old Faithful is a huge draw for visitors. "In fact, it is said that only 1% of the people actually see more than Old Faithful and its immediate surroundings," Adam tells us. Predictable and reliable, this faithful geyser erupts approximately every 90 minutes, shooting scalding water and steam spectacularly high into the air.
The park is also well-known for its hot springs. Grand Prismatic Spring is the largest spring in the United States. known for its vibrant colors, treating visitors to its rainbow-like hues caused by heat-loving microorganisms. The Mammoth Hot Springs are also an impressive sight, with terraces of travertine formations a living museum of the park's geothermal activity.
Visitors can enjoy a serene escape into the park's wilderness at Yellowstone Lake, the largest high-altitude lake in North America, offering stunning panoramas and opportunities for boating and fishing.
You may also be interested in: These are the best national parks to visit in Eastern USA
A constantly changing landscape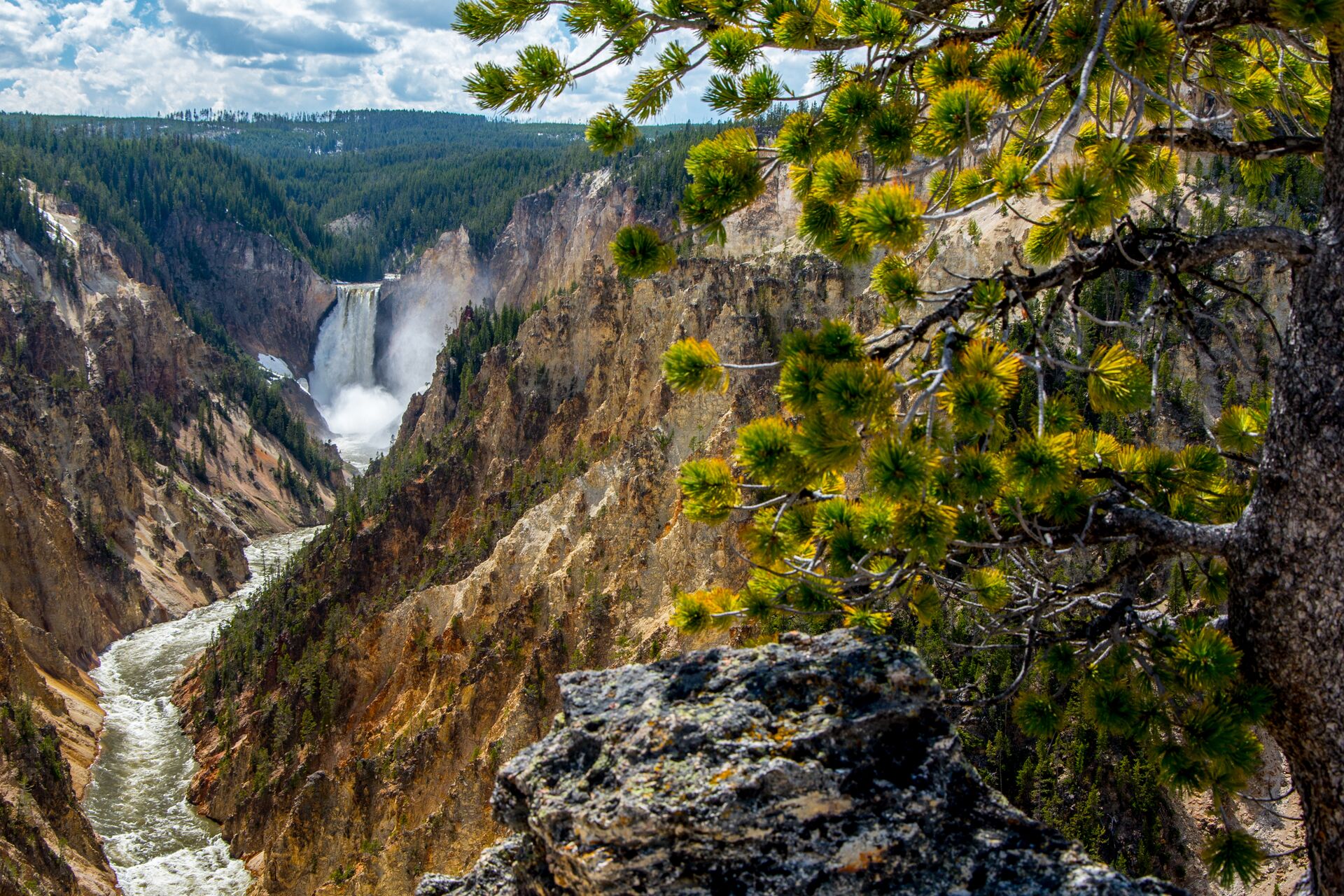 "When I am on my tours, one of the things I love to talk about the most is that the park is constantly changing, it's fascinating" says Adam. "It is pretty easy for us to think about the change over thousands or millions of years. And that's how people generally view geology.
"But as I walk around, I like to show people things that have changed since the time I've been a guide, or since the 1959 earthquake. Some of it just might be on a smaller scale – a new hot spring here or the erosion there.
"There are other places that have similar geology to Yellowstone, in New Zealand for example, but the difference here is that it has the highest concentration of thermal activity in the world. We also have more earthquakes than anywhere in the world behind the San Andreas Fault in California. This all just adds to the change that we see."
You may also enjoy: The best images from Insight Vacations' Photography Competition
Yellowstone Discovery
The ultimate vacation for nature lovers, we've launched a new 7-Day itinerary for 2024, Yellowstone Discovery. With four days in Yellowstone National Park, this in-depth exploration will take you to the highlights, from Old Faithful to Mammoth Hot Springs. It will also enable you to head deeper into the park and explore it from all angles.
As well as taking a tour with Adam, guests will also enjoy a unique MAKE TRAVEL MATTER® Experience with First Nations artist John Potter.
MAKE TRAVEL MATTER® - a different perspective
Long before there were lines on a map creating a National Park, the peoples of the First Nations led a way of life that thrived in balance with these lands. Artist John Potter invites guests to step into a time and a world which had no boundaries and gain an understanding of how Indigenous peoples lives and flourished here. Yellowstone National Park has 27 associated tribes and providing their perspective is critical in getting a full picture of the land, past and present.
John Potter grew up with an abiding love for the natural world and learned many of the traditions of his Anishinaabe (Ojibwe/Chippewa) ancestors. When Yellowstone National Park was reintroducing Wolves in 1995 and 1996, John performed traditional welcoming and adoption Ceremonies for the new arrivals and returns to the park each year to sing and pray for his 'grandchildren.' Having experienced this special connection, John shares his unique perspective with Yellowstone visitors and helps them understand the complex relationships that exist in nature.
You may also like to read: MAKE TRAVEL MATTER®: Why developing meaningful travel experiences has never been more important
To experience Yellowstone National Park in all its glory, book you place on our Yellowstone Discovery premium guided tour.