Calling all intrepid explorers who are chasing the Northern Lights: we've created a handy Insight guide for everything you'll need to pack. With a bit of foresight, planning and a healthy dose of gumption, you'll be well-prepared for your quest. But don't go at it alone, join a band of fellow explorers on our Northern Lights of Scandinavia tour. You'll be led by Local Experts who know where's best to see the elusive aurora lights, and will help you stay prepared for your journey.
Without further ado, here's our detailed guide. First, we'll start with your clothing.
Also read: Sleep under the stars and watch the Northern Lights at this iconic hotel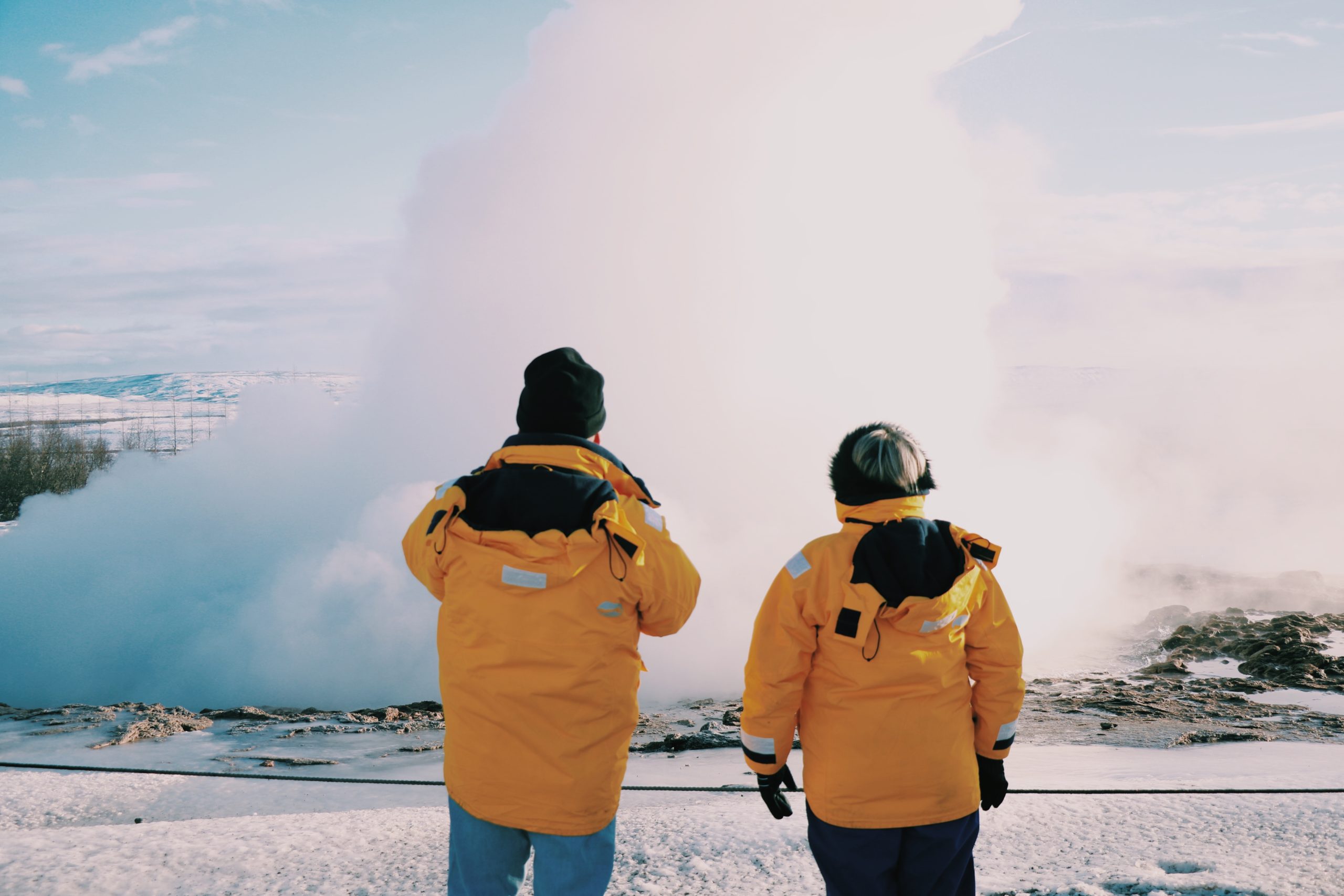 1. Base layer
A quality base layer is vital when venturing into the Arctic. You can opt for 'wicking' or 'non-wicking' fabric, we prefer the former. 'Wicking' means it absorbs and evaporates your sweat to keep you dry, comfortable and avoids chafing. It'll also give you your first layer of insulation, keeping you warm and toasty. We recommend a long merino wool base layer because they're durable and comfortable. Plus, it's a natural material and kind to your skin.
2. Mid Layer
Get your sweater out, but don't sweat it out. A lightweight, insulating fabric that's not too bulky so you can stay comfortable and mobile. Wool, fleece or down are our top choices.
Fleece is great, but not when it gets wet.
Down is very insulating, so it's best for those especially cold days. An ultralight down sweater will keep you warm, yet can be too hot for those particularly strenuous days where you'll be more active. For that, we recommend a lightweight wool sweater.
For your pants, wool or fleece is best.
3. Outer Layer
This layer is there to protect you against harsh weather conditions. So you want something that's waterproof and wind-resistant.
Bring a lightweight shell that protects you from the elements. Most of your insulation should come from your layers and other pieces of clothing, so it doesn't need to be heavy which'll make you more hot. You want this outer layer to just keep you dry and comfortable. We recommend gore-tex, and anything with vents and zippers to keep you ventilated.
If you have the space, you can still bring a heavy, thick winter jacket for those especially cold nights. But you should be able to keep warm with the right layering.
4. Extremities
We lose most of our heat through our extremities. Make sure your hands, feet, head and neck are properly warm and protected. Bring a wooly hat or merino wool beanie and gloves. We recommend a two-glove system with a thin liner glove and thick outside glove so you can move between them depending on the temperature.
Scarfs are great, but can get in the way when you're adventuring. Take a neck gaiter instead, which can be used as a hairband or an extra layer under your hat. As well as your normal socks, bring some thick wool socks too.
5. Winter boots
Winter boots are an essential piece to the Arctic puzzle. If your boots are too small, they'll lose their power to insulate your feet and you'll absorb the cold from the ground. Go a size up with your boots and wear them with one of your pairs of thick wool socks, still with enough room to wiggle your toes.
ARCTIC ACCESSORIES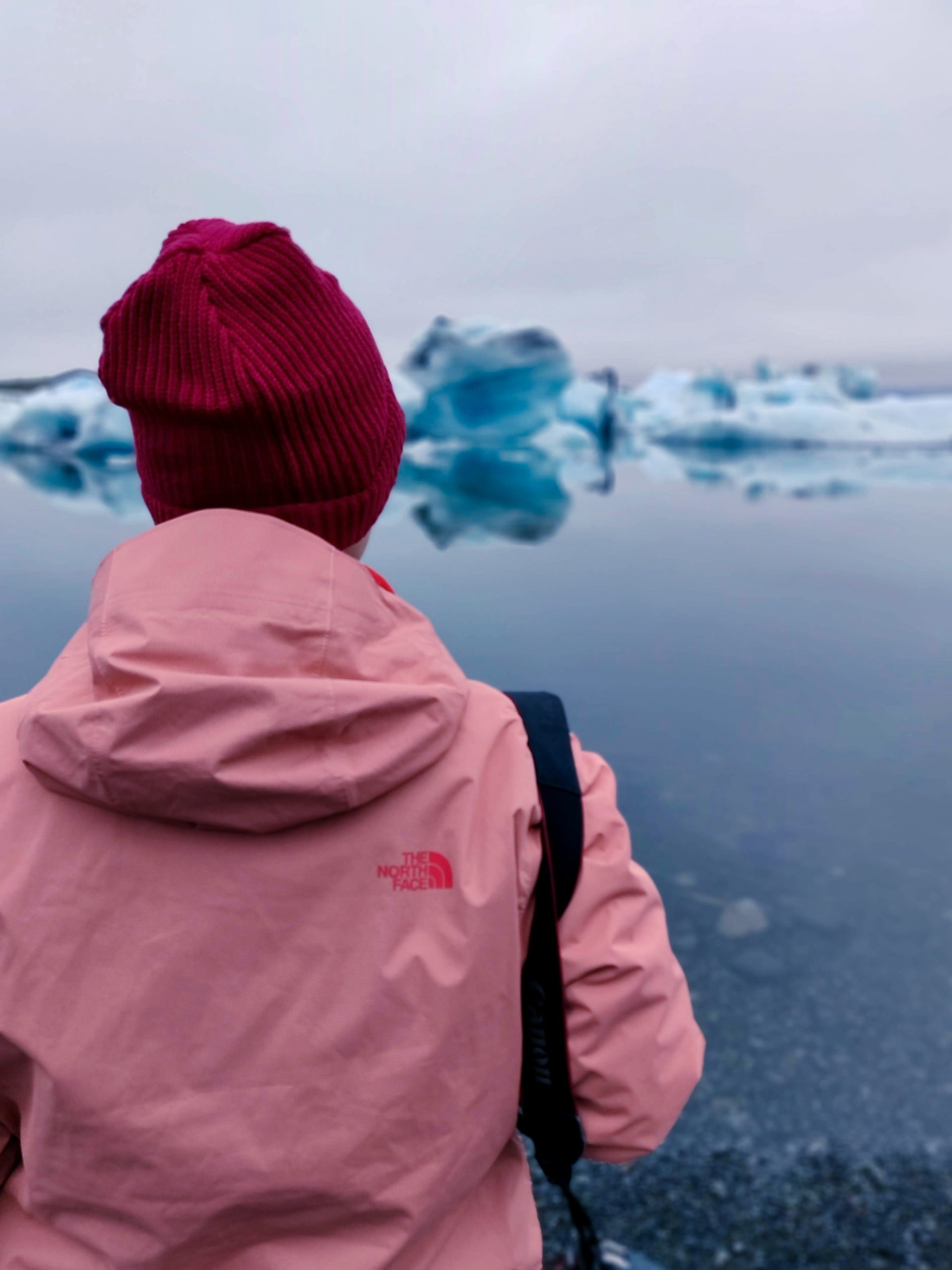 Once you're adequately toasty, you'll want to make sure your bag is well-equipped for aurora chasing.
1. Sunglasses
If you're traveling in the fall or spring, you'll want a pair of sunglasses. The white snow blanketing the landscape is so bright, making a perfect springboard for the Arctic sun to bounce off into your eyes. In winter, the sun is low in the sky so you'll be fine.
2. Power bank
Make sure to stock a power bank, you may be out on the road for a while. You wouldn't want your phone to die just as the Aurora Borealis light up the sky.
3. Water
Aurora chasing makes for thirsty work. Make sure you have a sturdy, refillable water bottle stocked up that you can fill up at each hotel or stop.
4. Hot Drink
Out there on the freezing Arctic plains, a thermos with steaming hot tea or coffee will go down a treat.
5. Headlamp
It's at night when we see the northern lights. So to avoid fumbling around in the dark, pack a headlamp.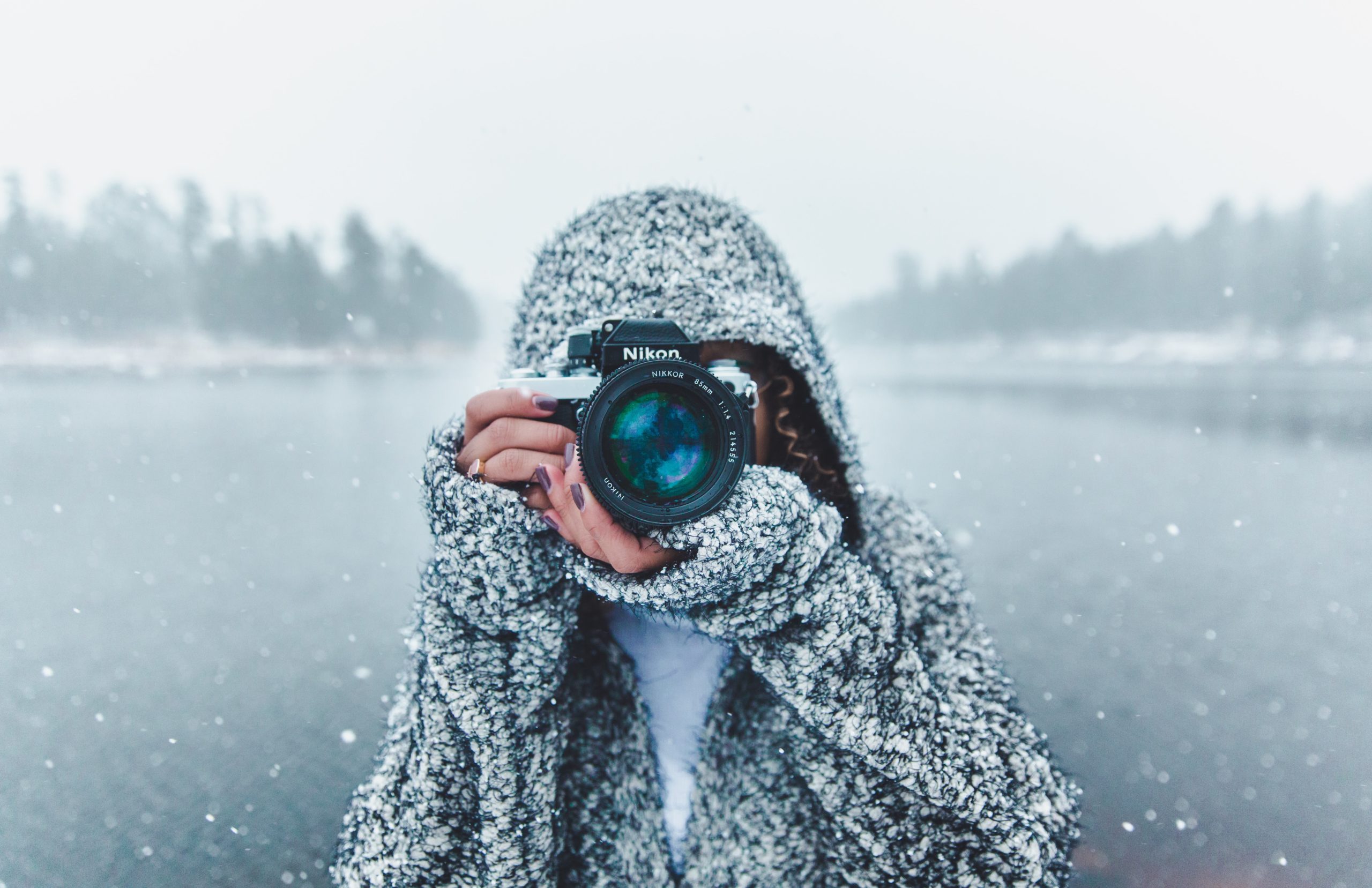 This is a once-in-a-lifetime sight. Most people only experience the lights through amazing photographs; why not take some of your own?
The aurora lights are not your average subject. You'll be taking a photo of something far away at night, a notoriously difficult feat. Make sure you prepare your camera adequately for the occasion.
If you're using your phone, turn the flash off. Use a manual focus, an ISO between 800-3200, and a shutter speed of a minimum of 2 seconds. To customize your shoot this way, you'll need to either go into your phone's photo settings or download an app that'll let you do so.
For a photo this long, you can't move your phone otherwise the photo will be blurry. You can buy a phone tripod to keep it still and it should fit neatly in your luggage. Or, you can prop your phone up against an object.
For more details on shooting the Northern Lights with a smartphone, use this guide.
If using a camera, pack a wide-angle lens. Use manual focus, keep the ISO high, between 800-4000, a wide aperture of f/2.8 – f/4, and a long shutter speed of 3 – 25 seconds.
Use this guide for shooting the Northern Lights with a camera.
And there you have it. Your handy guide for everything you'll need to pack when you search for the Northern Lights. If you take the Northern Lights of Scandinavia tour, you'll be guided by Local Experts who will help if you've forgotten anything; just one of the many benefits of taking a premium guided tour. Happy aurora hunting!
Also read: Everything you need to know about new Nordic cuisine