Earlier this year, a group of TTC staff had the opportunity to experience Egypt on a special tour. Through the lens of Insight Vacations, and our sister brands at the Travel Corporation, this tour was designed to showcase the many ways we bring this exceptional country to life for guests.
We spoke with two of our travelers, Anina Grasso, Director of Travel Experiences Development for the Americas, and Mae Chae, Managing Director of TTC Tour Brands Asia, for a snapshot of what they learned.
For travel inspiration: Egypt Destination Guide
Anina on Egypt
Travel is truly a passion of mine, both for my job and in my personal time. I think for anybody that is a traveler, Egypt is on the bucket list. I knew that I would experience Egypt eventually, and when the opportunity came to go along with our brands, I couldn't say no.
Everybody should see Egypt once in their lifetime. It's just mind boggling to see what they created thousands of years ago, and how well it is preserved it is. Plus, Egyptian hospitality is second to none.
The Travel Directors are a fountain of knowledge
Of course, we know we choose the best in the business to work with us as Travel Directors, but those leading the Egypt tours really blew me away with their knowledge. To work as a guide here you need to be a qualified Egyptologist. You must also undertake continuous learning because there are so many new discoveries. So, this job really is their life and their passion, and it shows. Combined with a great sense of humor, our Travel Director just made our day.
You may enjoy reading: Cairo – the trans continental capital of culture
Abu Simbel was my highlight
My personal highlight was Abu Simbel. This great temple is one of Egypt's most awe inspiring and is something everyone should see. You fly from Aswan, then travel by coach and, because it is so remote it is not crowded. Then you're met with the spectacular sight of four imposing seated colossal statues, and you just think 'how in the world did they build this? It's just incredible, the structure and the history, it takes your breath away.
Cruising the Nile gives a different perspective
The four-night Nile cruise was a great opportunity to experience Egypt through a different lens. We sailed during the day, making stops and walking straight into temples. We docked at night and dined, relaxed and slept onboard. From the water you see how the Nile is the life of the people. There's so much happening in the many little riverbank villages and small boats bobbing around.
The locals will sail up in the boats to sell traditional goods and souvenirs. They will just throw items up on the deck for visitors to look at, and if you are interested you throw the money down. It's quite fascinating to watch and happens everywhere on the Nile, Its very lively and local.
You may also be interested to read: This Female-led Organisation is Changing Women's Lives in Egypt
Travel is better together
I was really excited to meet people from across the world that work for TTC in various different ways. Something that really that stayed with me after I returned home was that I met such wonderful people. It was the perfect way to experience Egypt – we all connected through our love of travel and just had a really good time. From great conversations to may laughs, we all experienced this amazing journey together. That was also one of the biggest highlights for me.
Its important to experience travel as our guests do
With my role in product development, it's interesting to see first-hand how the destinations bring our tours to life. It is also important to see a place with a group of people as it is a different dynamic to visiting as an individual. We have a lot of expertise of understanding and visualizing group travel. But once you are immersed in the group code, this is when you truly experience it from a guests' perspective. This all helps me serve our guests even better.
Mae on Egypt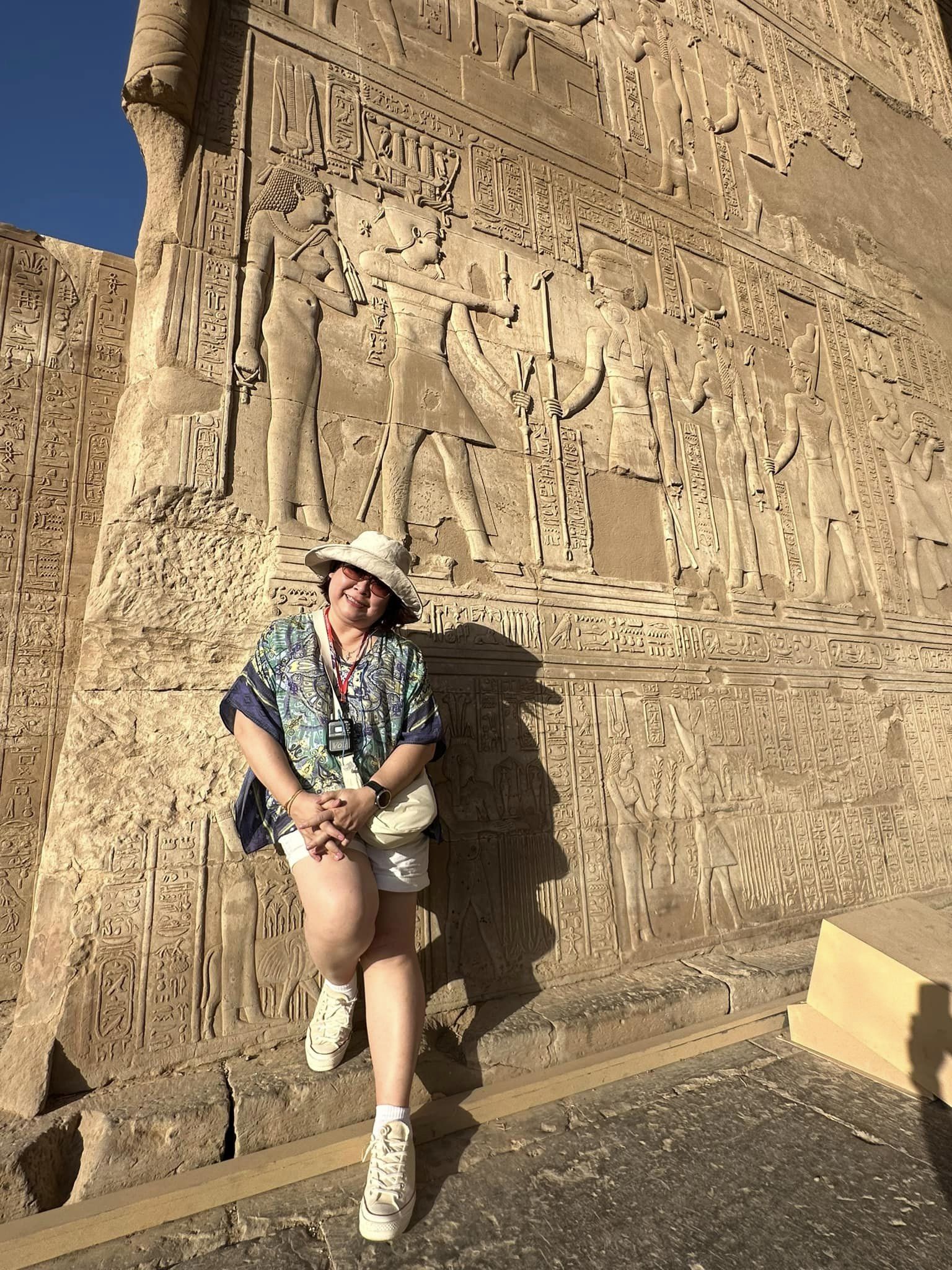 There was an indescribable buzz leading up to my trip to Egypt as it has been on my bucket list for a long time. Egypt was everything that I have ever envisioned and more. From the grandeur of the ancient temples to the magnificent Great Pyramids, standing in the presence of these ancient wonders filled me with awe. And it is in those moments that I realised how fortunate I was to be standing on the grounds of one of the most important civilizations ever.
You may also enjoy: A Long Reed: The Page-turning History of Papyrus in Egypt
Having someone take care of everything is great
I did not have time to do any research on Egypt or read up on the itinerary because I was so busy right up to point of my departure. But I had 100% trust that the team will take care of everything from the moment I arrived. But exceeding this, I was pleasantly surprise to see our meet and greet representative right after we stepped off the plane. This experience was just the beginning of a well-organized, effortless, and expertly managed journey where I was able fully relax and immerse in every moment.
The Old Cataract Hotel is more beautiful in reality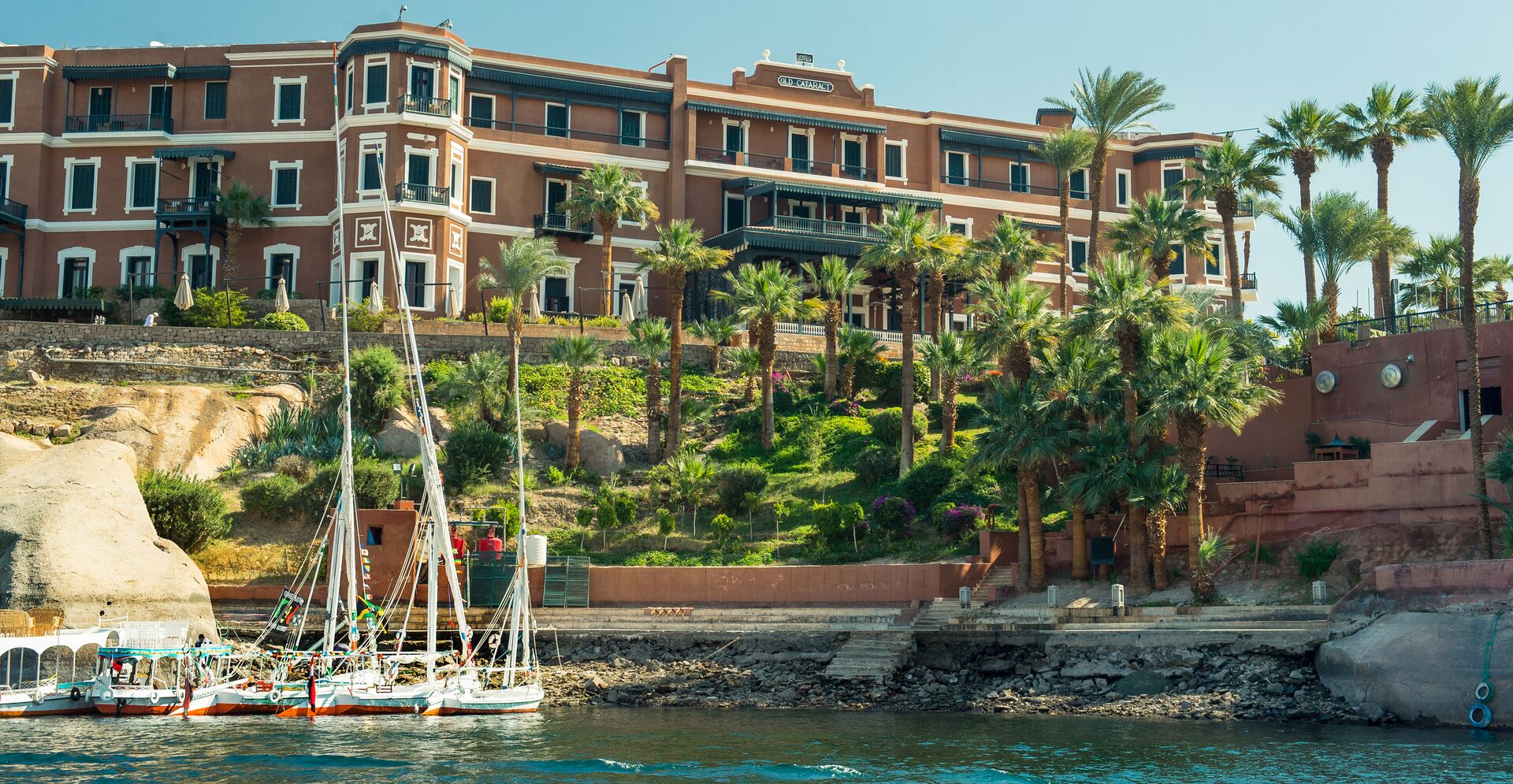 I imagined the Old Cataract Hotel to be an elegant wise woman of 124 years of age who has seen the ebbs and flows of the century. She welcomed dignitaries including the late Princess Diana, hosted Agatha Christie who set portion of her novel "Death of the Nile" at the hotel and subsequently becoming the set in the film of the same name.
And, as I sat at the iconic hotel, the sun dipped below the horizon casting a golden glow over the Nile. Stunning the hotel may be but more important is its significance as a perennial icon of Egypt.
The Temple of Luxor after hours is even more exceptional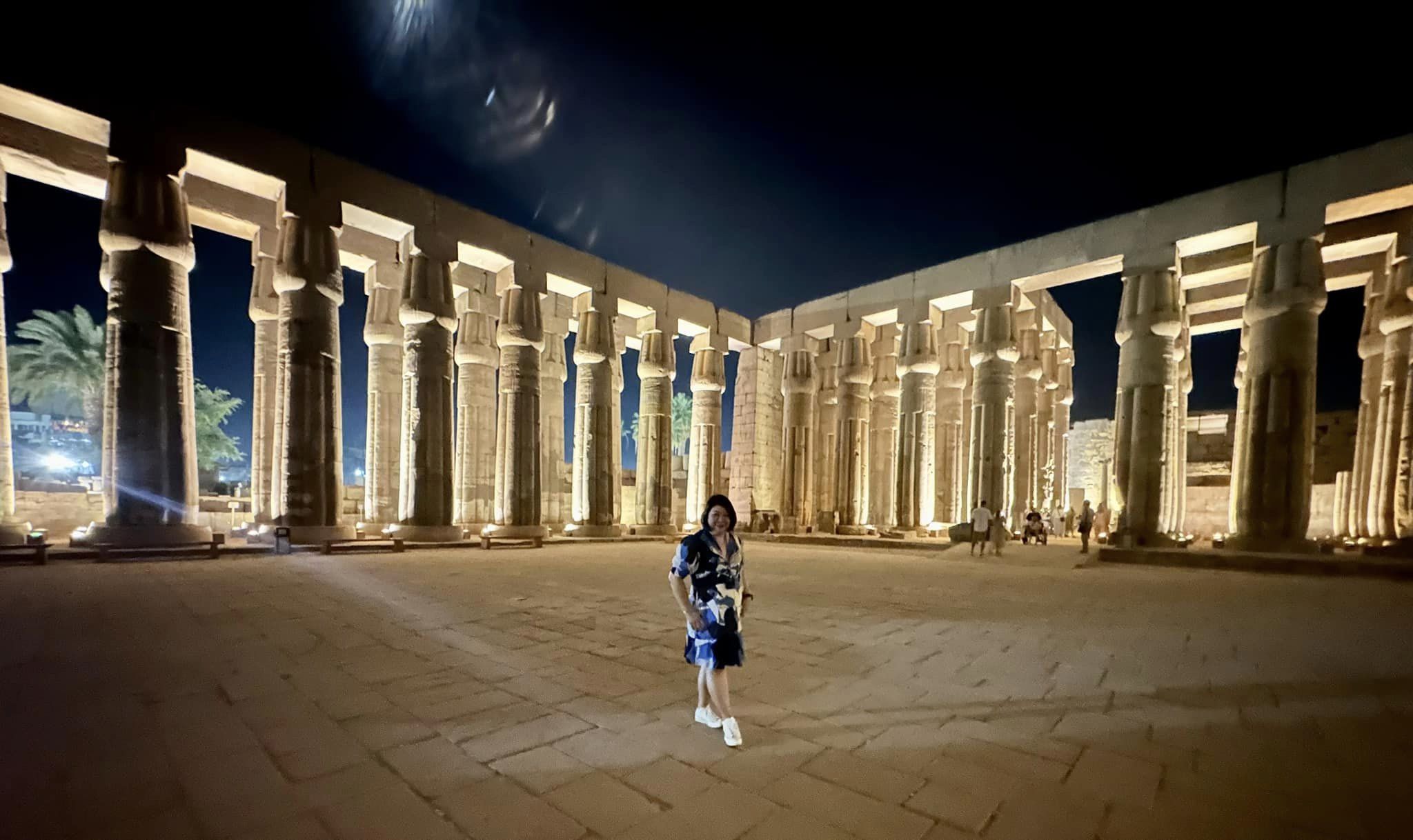 When night falls and the skies darken to a deep shade of navy, The Temple of Luxor becomes even more breathtaking, more mystical and captivating than by the light of day.
Our after-hour stroll through the Temple of Luxor (which you can enjoy with Insight's sister brand Luxury Gold) was accompanied by an Egyptologist whose narration made it a truly special way to experience this iconic monument. To top it off, this experience was reserved just for our group and no one else. How special is that, truly a VVIP experience.
You may also enjoy: Egypt's most fascinating archaeological discoveries you've never heard of
A renewed sense of pride
I consider myself extremely fortunate to have had the opportunity to experience this journey both a guest and a member of the TTC team.
The unwavering commitment of our team and the unparalleled quality of our travel experiences are truly exceptional, and it fills me with an immense sense of pride.