In the city of Aswan, Egypt, a female-led charity has blossomed over the past 5 years. The Cooperative Women Productive Association for Handicrafts and Heritage works to help women support their families and craft a brighter future. Helping us tell the inspiring story behind this cooperative is Hazem, one of Insight Vacations' Travel Directors who takes guests through Egypt. On Splendours of Egypt, Hazem also takes guests to visit this women's organisation on a MAKE TRAVEL MATTER® Experience. Get ready to discover a beautiful story of resilience, community, and empowerment in this story about one of the most exciting female-led charity organizations in Egypt.
Visit the female-led cooperative on Splendours of Egypt
MEET HAZEM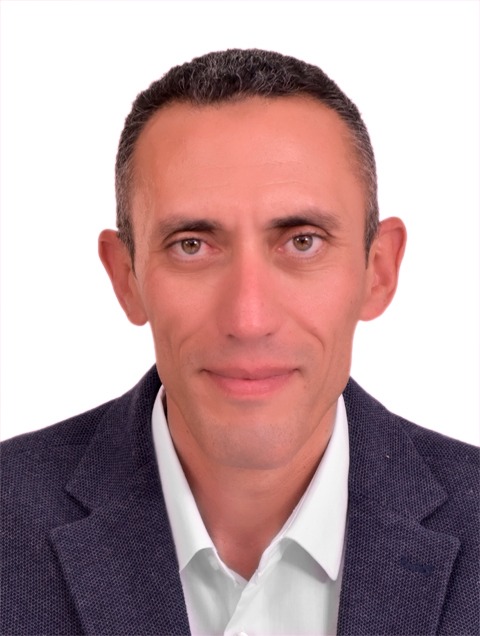 Hazem is our trusty Travel Director who takes our guests through Egypt to meet the female-led organization in Aswan. He kindly makes time to call us while he's cruising along the Nile during one of his tours. Framed by gorgeous gold-hued tiles of the cruise ship, Hazem starts to spin us the story of this fascinating female-led cooperative.
TELL US ABOUT THE WOMEN'S COOPERATIVE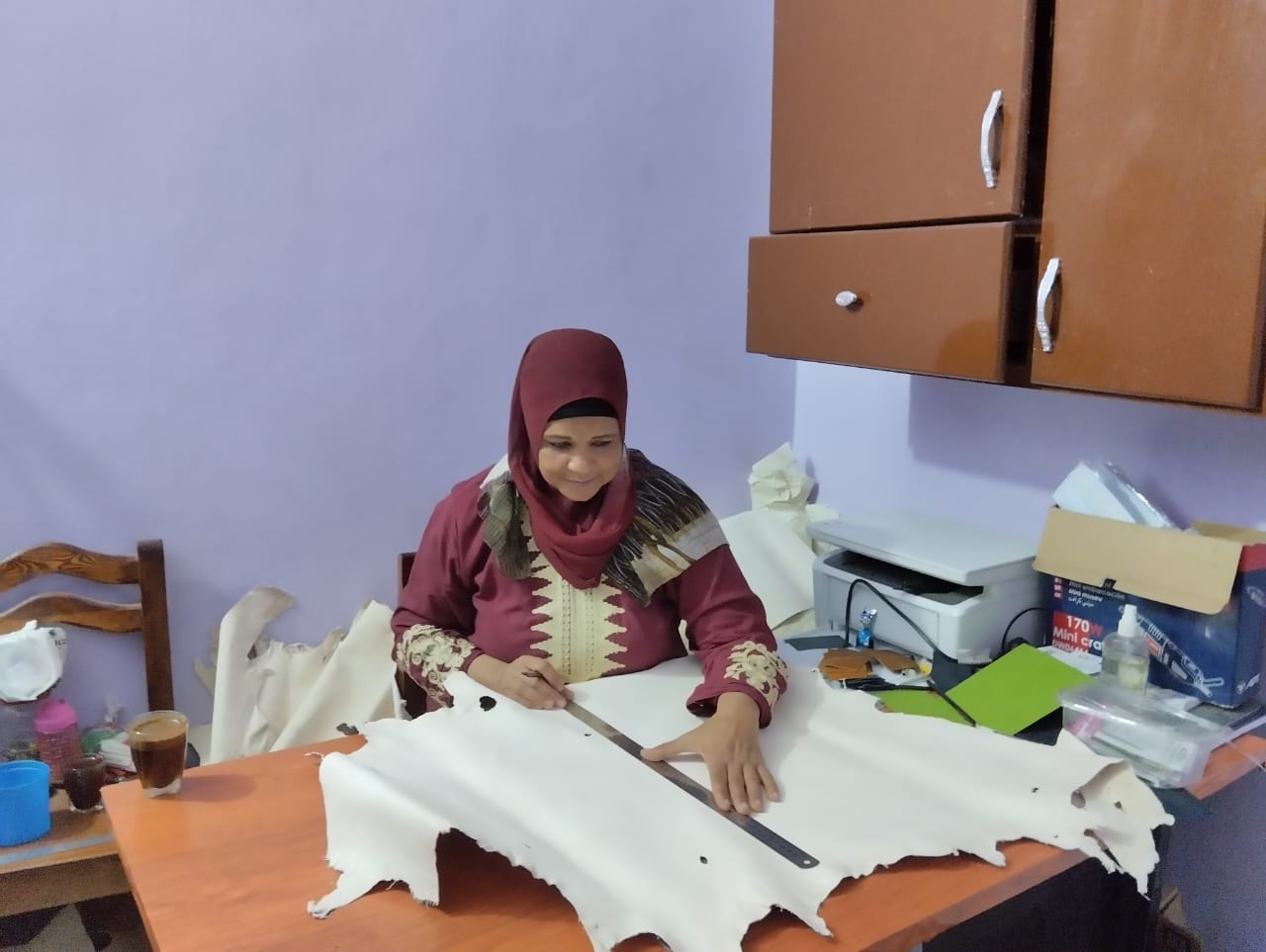 'Established in 2018, the story of the cooperative starts with a woman called Sahar.
She was married, with four kids, but then then lost her husband. She had to teach herself to make a living. She started buying special tools, and small, simple machines. Using palm tree leaves, and a special type of sheep leather, she started a crafting business with four or five other women. Then she thought about teaching some more women to come and help her in the business.
In Egypt there is no welfare. People have to work to make a living. For women who are disabled, or handicapped, or lost their job, or are widows who lost their husband. How are they going to support their families or their kids? She started this to house these women, helping teach them how to make handmade products out of leather made out of palms. They make these lovely bags, and purses, belts, and they started to sell them out in the local markets. The idea was to start this female-led cooperative to help these women to make a living without asking money from anyone.'
You may also like: Egypt: A Must-See – Insight staff stories
DO YOU HAVE ANY STORIES OF THE WOMEN THERE?
'Sahar's niece. She is one of the best examples that I would like to talk about. She was born as a normal girl, with a very beautiful childhood. But when she was 12 years old, she got sick, normal flu, and she went to a public hospital. The doctors here are fresh graduates, and they gave her the wrong medication. Because of the wrong medication she became paralysed, one of her legs, she cannot move with it. She became handicapped and started to use a wheelchair. Sahar realised her niece can't have a normal life like others. But then she started to think why not? So she started to teach her how to make the handmade bags. And she's doing a lot of good products. So this motivated her to help all other people who are handicapped or have special needs to come to work with her into place. This is how it all started, actually.'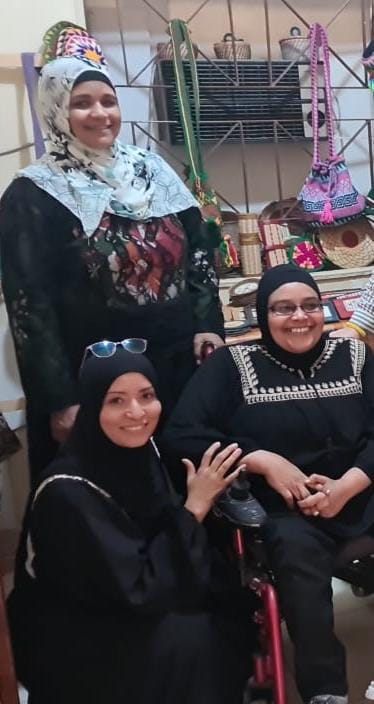 'I also spoke to one lady, Shireen. She wanted to become a lawyer. But her family couldn't afford to send her to University. So she decided to change her plans, and she got married, and she got four kids. After seven years of marriage, she got divorced, because they didn't get along together. She had to look after the four kids after the husband decided to abandon her and the kids and not cover the expenses of the family. Now she works in the cooperative, supporting herself and her family. I have hundreds of stories I can tell you like this.'
You may also like: A long reed: the page-turning history of Papyrus in Egypt
HOW ARE THE WOMEN SELECTED?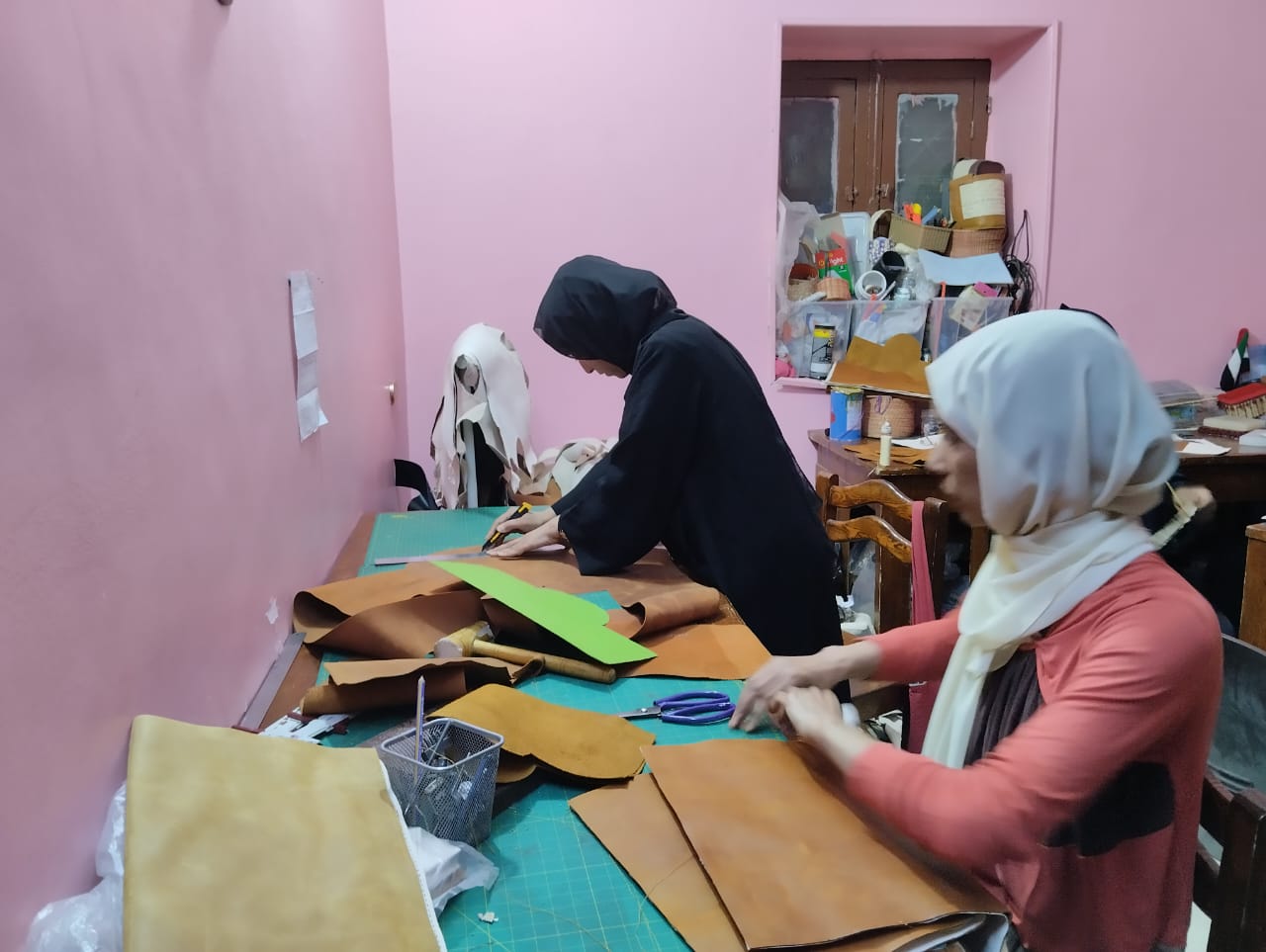 They live in small villages surrounding the main city of Aswan, which is one of the largest cities in the southern border of Egypt. It is the big city at the Egypt and Sudan border, and it houses three and a half million people. Sahar, with 25 other women, go around all the villages pick up the ones that are in need for work. The idea is just to choose who wants to learn a craft, make a living. You know, the majority of people in Aswan are Muslims, and some are Christians, and those who practice believe in charity work: you need to help others. And how you do that? Instead of giving money, you have to teach them a skill. It's, as we say, better than giving me fish. Teach me instead how to catch the fish.
You may also like: Egypt's most fascinating archaeological discoveries you've never heard of
IS THERE ANY PARTICULAR REASON WHY THE COOPERATIVE IS IN ASWAN?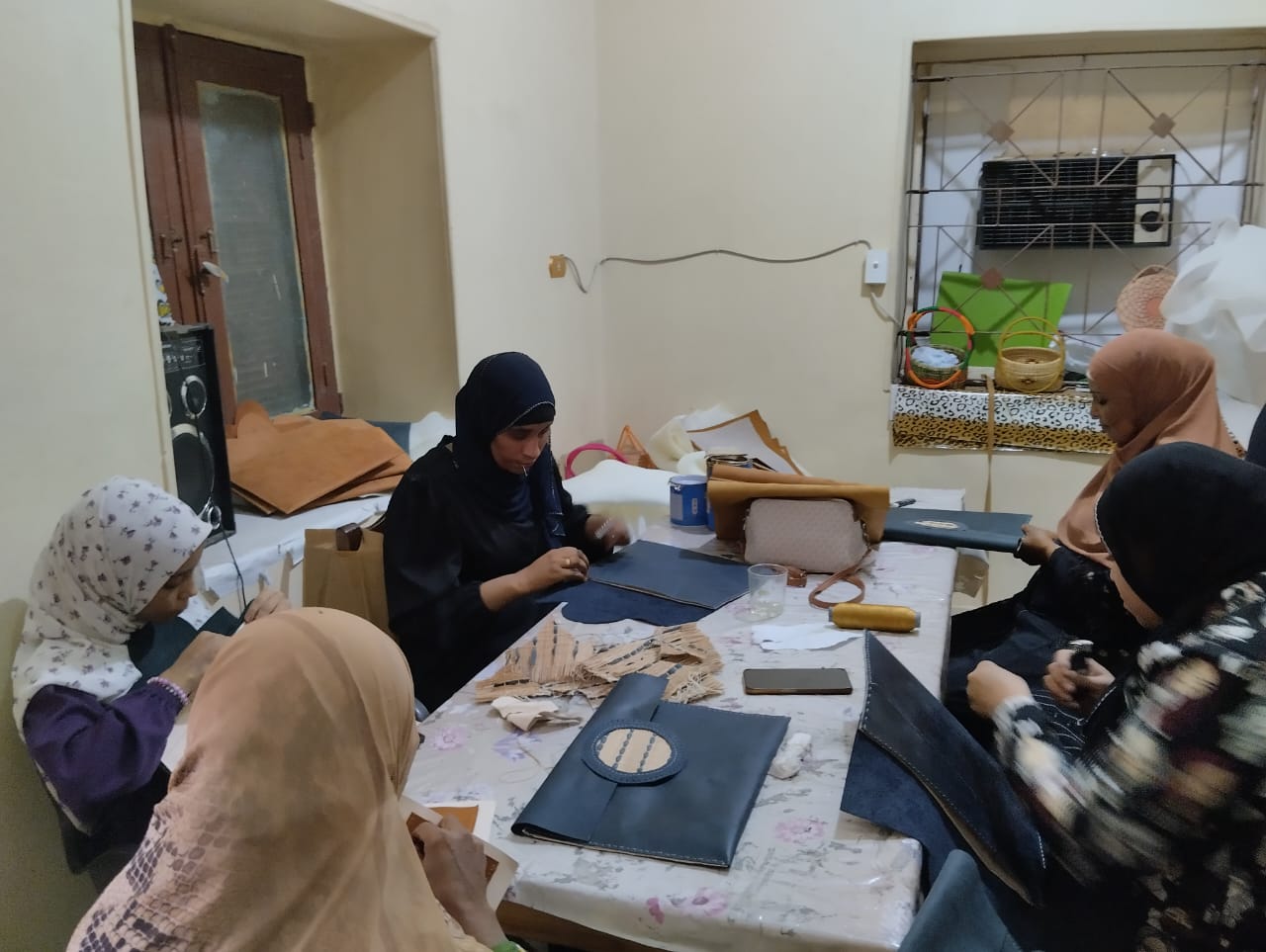 Because the woman that established this female-led cooperative, she's from Aswan. Also a lot of these villages around the city, people are really living a very simple, poor life. So she thought that this is the best place for it.
It's located in one of the main streets in the city of Aswan. It got three rooms, every room for doing a certain product – one for the belts, one for the bamboo and palm tree baskets, and one for the leather bags.
They run workshops, but in the local villages itself. Because I mean, they can't have all the 250+ women working in this small apartment. This is just like the headquarters. So she travels to these villages, looking for women who want to learn how to do this kind of products. And she runs the workshops there in the villages.
HOW DOES THIS MAKE TRAVEL MATTER® EXPERIENCE HELP THE WOMEN?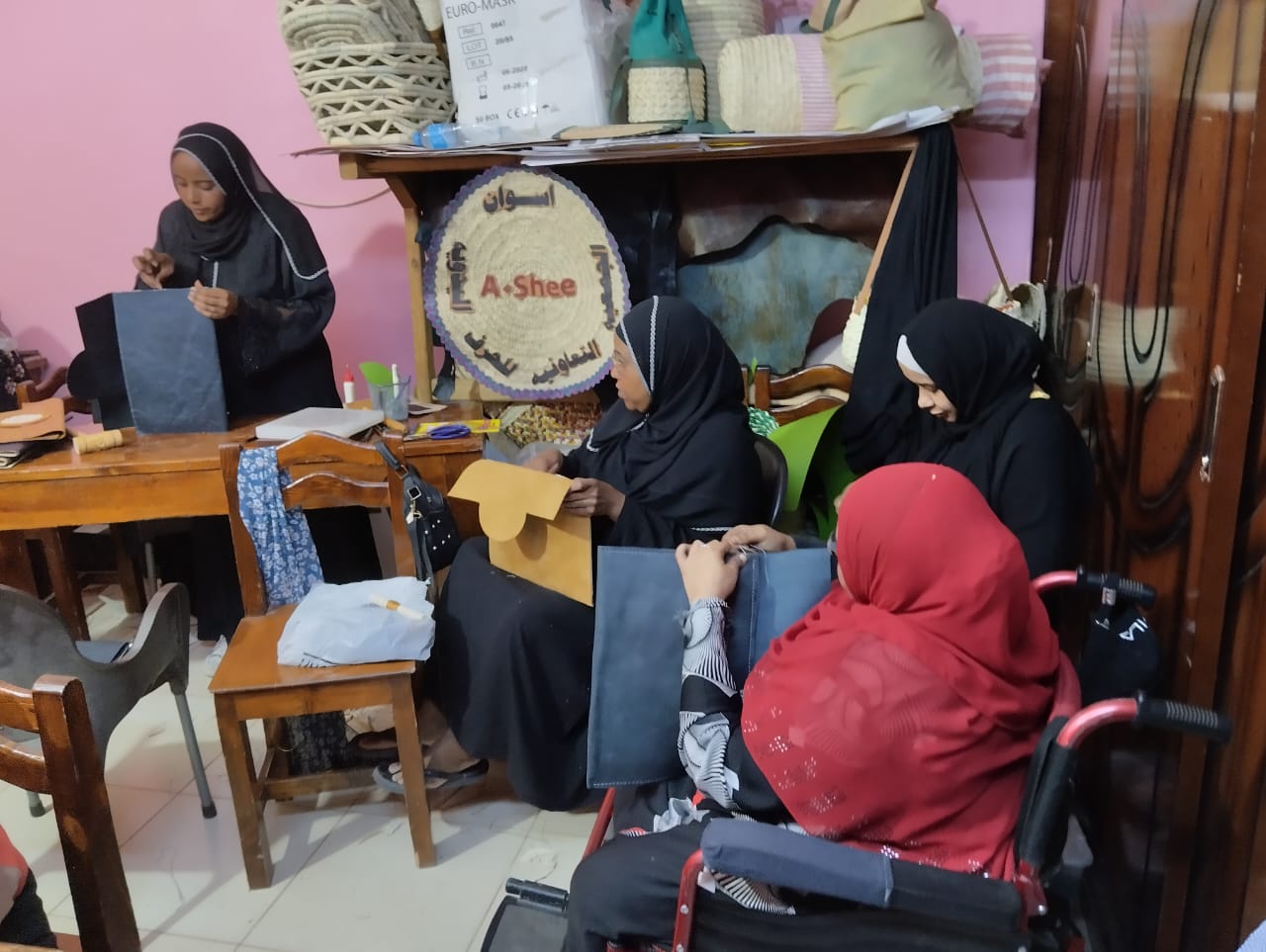 This is the very first company sending foreigners to see the female-led co-operative. The guests go to the headquarters and meet the women, hear about their stories, and get to engage with the locals. There are like 10 to 12 women who will be available. You can see them working, take photos with them, talk to them. There is no obligation to buy if you go, and we mention that so just take the experience as it is. If you like any of the products, you know that you're helping them by buying. It's very simple and very, very cheap products, as a tourist, you can pay a couple of dollars, $5, $10, not more than that. So you can do that, but if not, take pictures, enjoy the place then continue the tour.'
WHAT ARE THE CURRENT CHALLENGES? OF THE COOPERATIVE?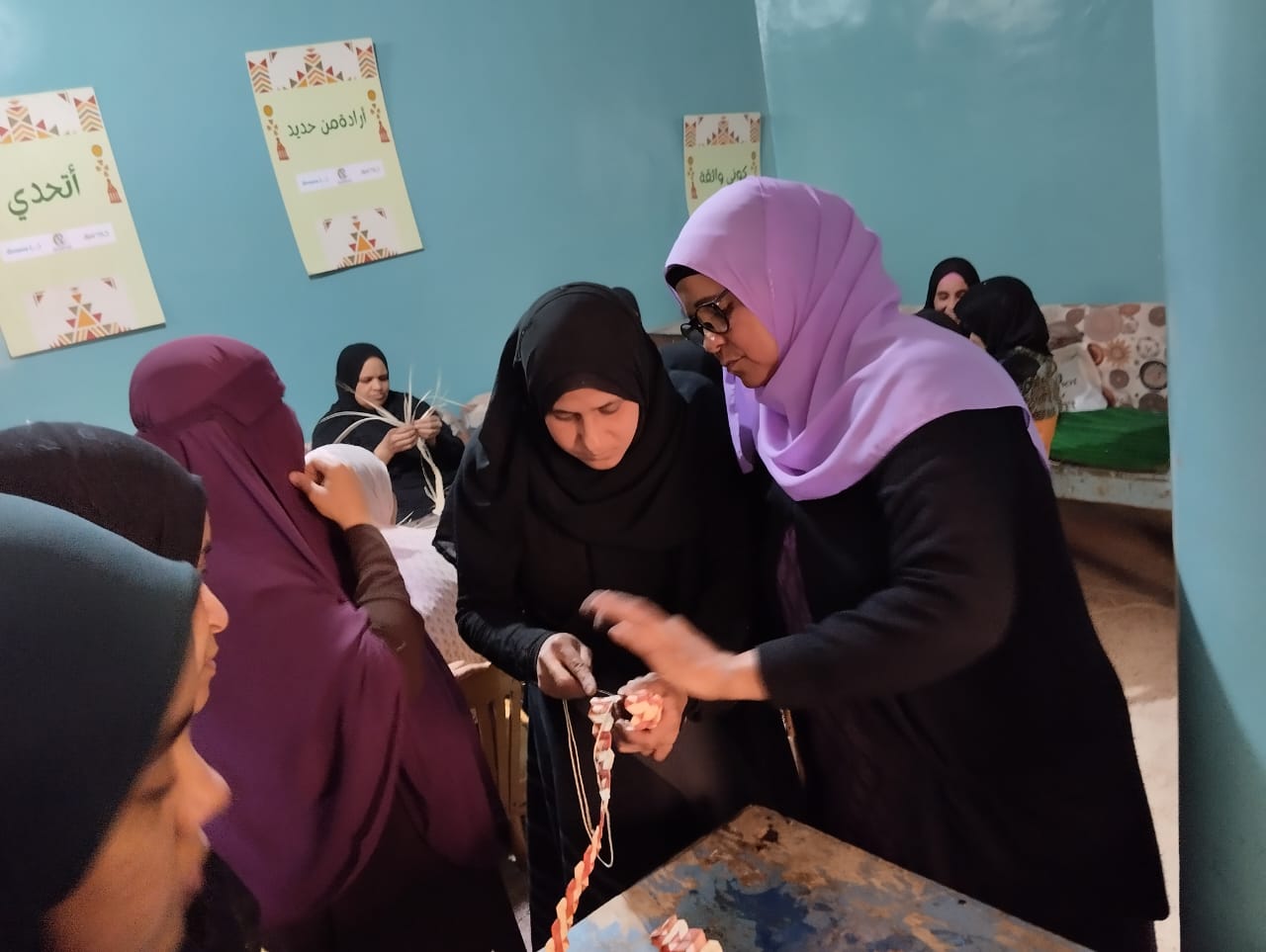 'The main concern for her now is to improve her advertisement. To get more people to come to buy the products. Of course, she wants to go to the big local markets in Cairo, so people can know more about these handmade beautiful products. More income to the cooperative means more income to the women. They are not paid a monthly payment from the cooperative. They take a cut of what they sell. So the more they sell the more income. Because she can't afford to give a monthly payment to all the women.'
AND GOALS?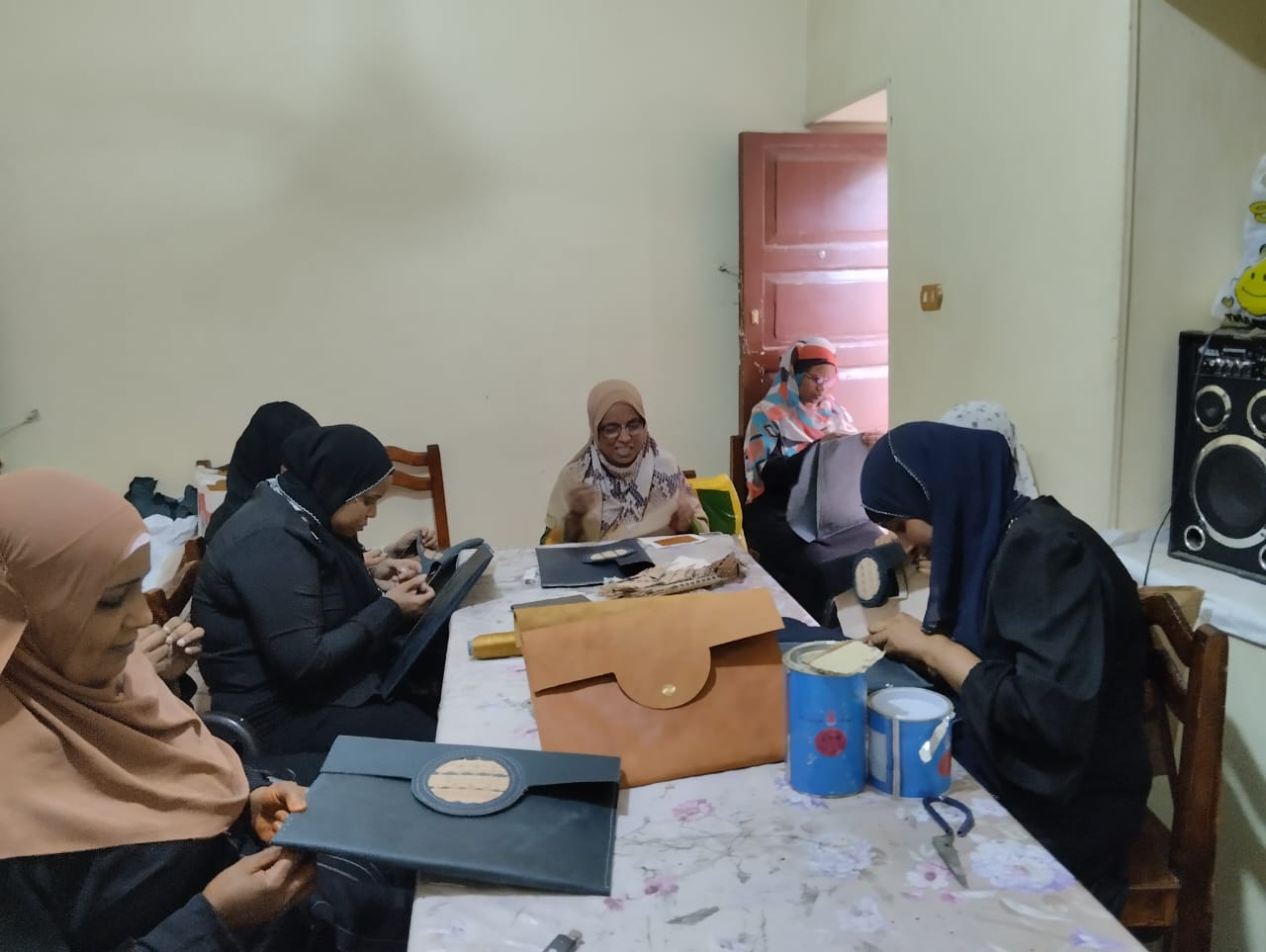 'Well, of course, the pandemic delayed all the goals and the plans of the female-led cooperative. The main target is to increase the number of the workshops in most of the villages in Upper Egypt. And to go especially to the Nubian villages, because there are a hundred thousand Nubians in all the villages.
These are African Egyptians, darker in skin, their families ancestors are from Somalia. They live on the border between Egypt and Sudan. In 1961, we built the famous high dam of Aswan. One of the drawbacks of building the dam was the 100,000 Nubians living in the Nubian Desert: they had to be rehoused, so they could build the big reservoir. So these 100,000 Nubians were rehoused in different villages around the city of Aswan.
She's (Sahar) mainly targeting only women, because in our culture, when a divorce happens, or a woman becomes a widow, the opportunity to marry again is really hard. This is why she wants to help the biggest number of women as possible as she can. Maybe one day she can have the enough money to have a small factory. This is her target.'
Meet the women of this female-led cooperative on Splendours of Egypt