Mardi Gras in New Orleans is world renowned. The biggest parades, magnificent floats, fabulous costumes and colorful masks. Most of us are familiar with the iconic purple, gold and green Mardi Gras colors, but how much do we know about this fantastic festival?
To learn more about the celebrations, we had the pleasure to speak with Mardi Gras expert Arthur Hardy. A nationally recognized, fifth-generation New Orleanian, he is a Mardi Gras afficionado and this week's Insightful destination expert. Be sure to test your new-found knowledge in our Insightful trivia game.
ARTHUR HARDY AND HIS LOVE FOR MARDI GRAS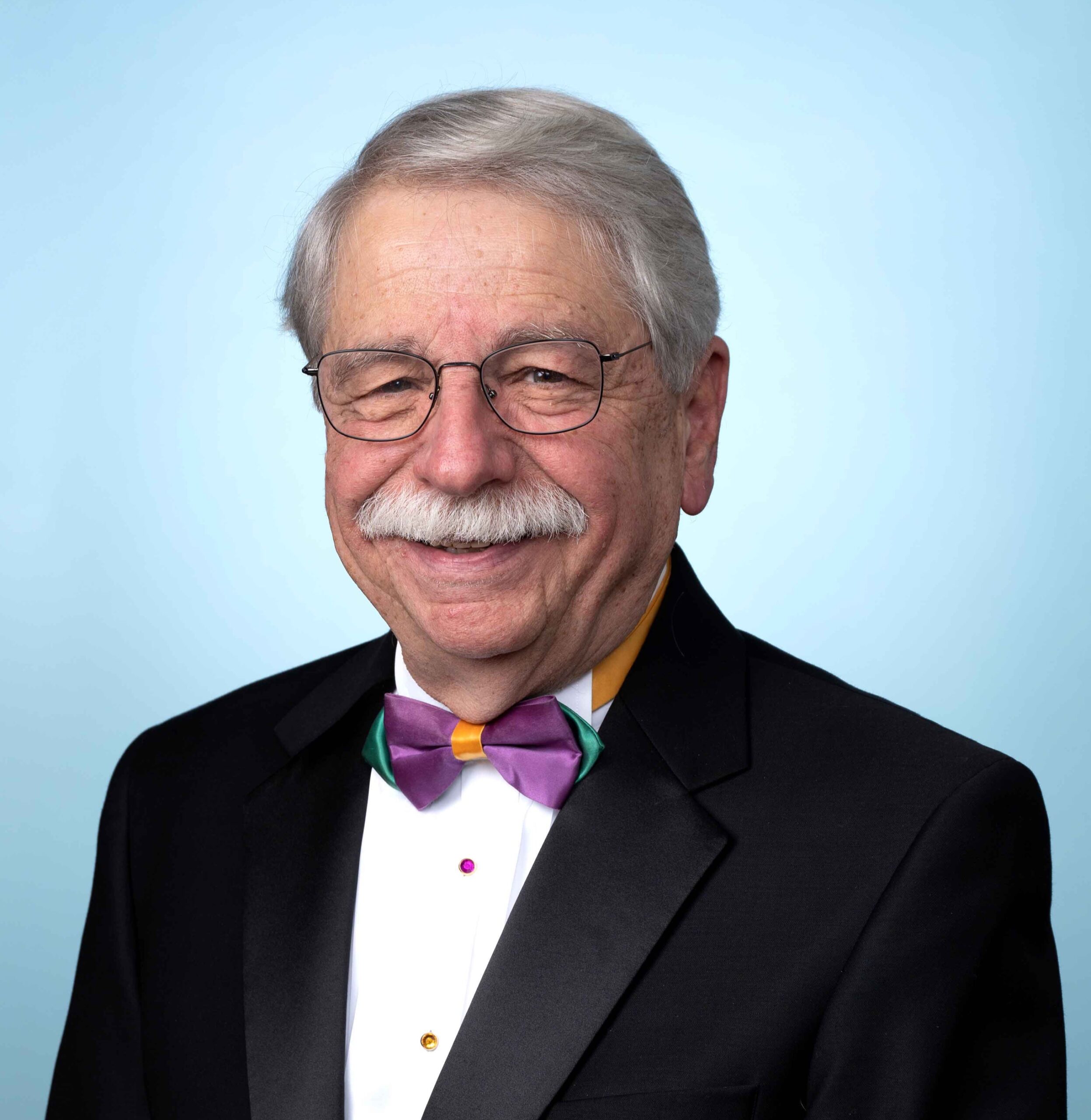 "Like every kid growing up in New Orleans I love Mardi Gras," Arthur tells us. "My great grandparents moved here in 1830 so we've been in New Orleans a long time. I marched in parades as a 12-year-old musician, then became a high school band director and brought my own bands into the parades. So they really are part of me.
"In 1977 my wife and I started a small magazine called the 'Mardi Gras Guide', the only publication of its kind in New Orleans."
Every year, the magazine offers locals and visitors a comprehensive guide to the history of Mardi Gras and to the parades. Since 1986 Arthur has also been appearing on television, working for Fox, NBC and CBS. As he explains, "If it's Mardi Gras, it's my beat."
For travel inspiration: USA destination guide
MARDI GRAS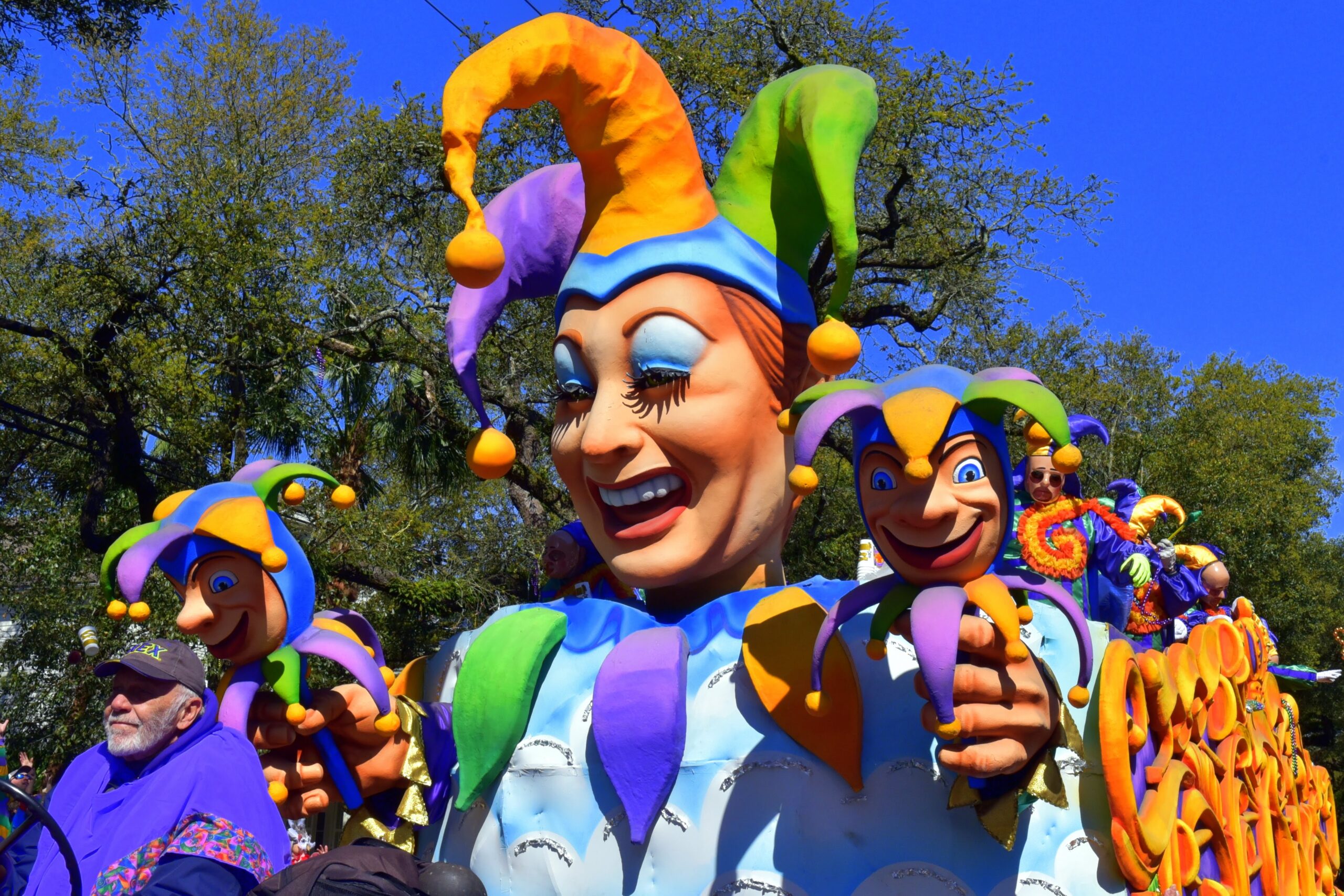 Mardi Gras is French for 'Fat Tuesday,' also known in some countries as Shrove Tuesday. Ash Wednesday marks the start of Lent and Mardi Gras is the last day of the feast before the fast. Mardi Gras 2023 takes place on Tuesday 21 February. Also known as Carnival or Carnaval, Mardi Gras is celebrated in many countries, mainly those with large Roman Catholic populations.
New Orleans is world renowned as the place to celebrate Mardi Gras. With 56 parades and more than 100 private balls, the sheer scale of the celebrations in the city is enormous.
"If you add up all the floats in those parades, there are 1100 floats and 600 marching bands," says Arthur. "That's more than 40,000 participants in parades covering 300 miles on the street for 200 hours. It's the largest celebration of its kind in the world."
Related content: Je t'aime: why French is considered the most romantic language in the world
YOU'RE NEVER TOO OLD OR TOO YOUNG
"Every year is different and special," Arthur says with a knowing smile. "At some points I think I am too old for this. For me of course it is a business, and it is a lot of work. But when the parades start it turns us all back into children. You run out in the street, you're part of it. Our parades are crowd participation events and I get excited every year. It just hasn't gotten old. I wish we could do the entire year at Mardi Gras. It's such a peaceful celebration, really it's just wonderful".
THE BIGGEST PARTY, ALL FOR FREE
"Something very special about Mardi Gras in New Orleans that people might not know is that not only is it for everyone, but it is free," Arthur explains. "It has no sponsor, and we don't charge admission. There are no official products. Mardi Gras has about a half a billion-dollar economic impact on New Orleans. We see 35,000 hotel rooms all sold out, so it's a wonderful gift for the city.
"The city permits it, but it can't make it happen. The citizens make it happen; we are the shareholders. The organizations that put it on are nonprofit organizations, they do this for the love of sharing joy. That's what it's all about."
MARDI GRAS IN NEW ORLEANS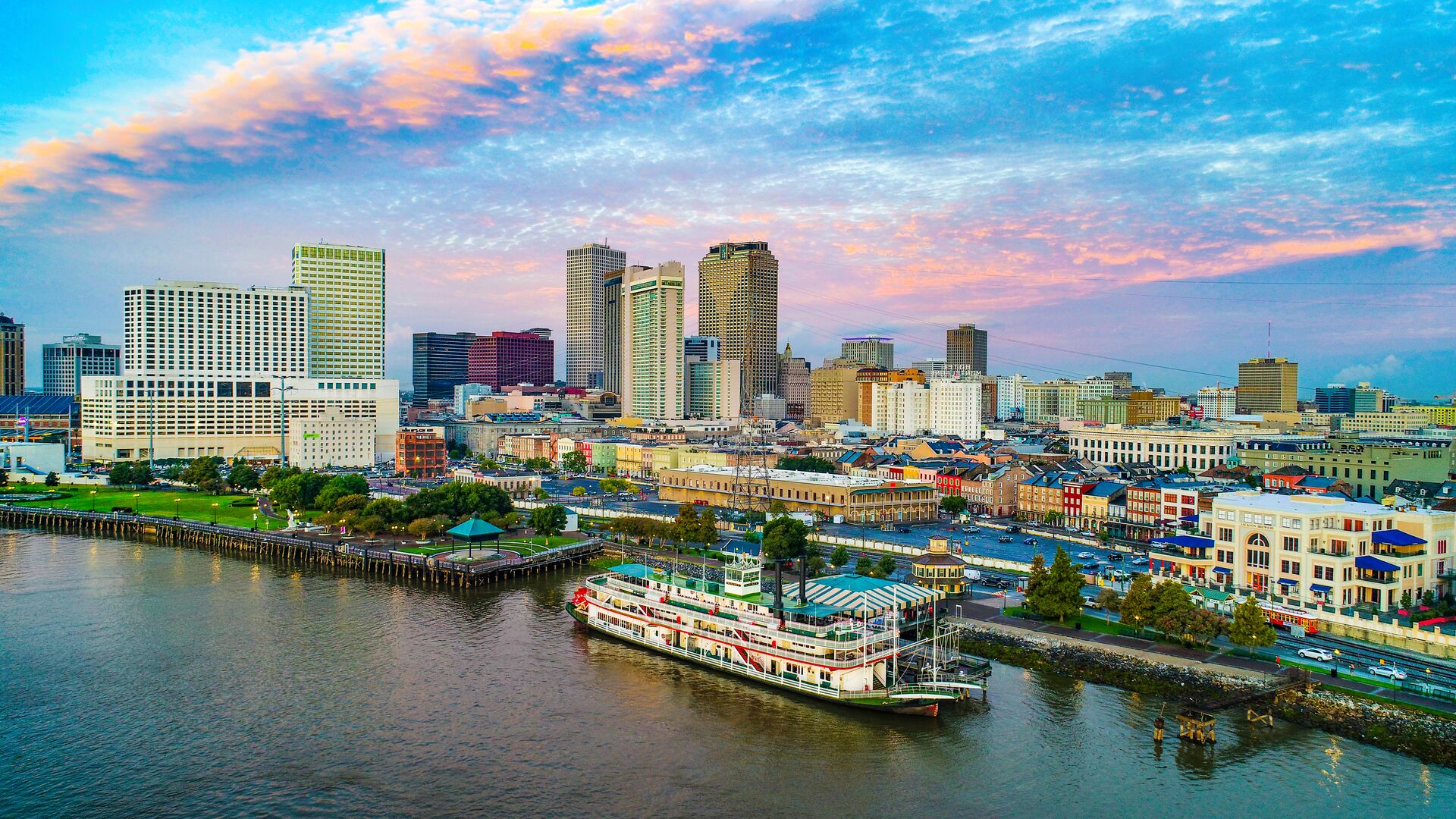 The origins of Mardi Gras can be traced back to medieval Europe. From Rome and Venice to the French House of the Bourbons. 'Boeuf Gras,' the traditional celebrations of the fatted calf were taken by France to her colonies.
The first 'Mardi Gras' on American soil took place on March 3, 1699. French explorers Pierre Le Moyne d'Iberville and Sieur de Bienville landed along the Mississippi River, (60 miles south of where New Orleans was founded in 1718).
"When they camped out at that night, they knew it was Mardi Gras back in in France," Arthur says. "So, they named the spot 'Pointe du Mardi Gras' and that's how it came to North America, at least in name."
In the following decades, New Orleans and other French settlements began to mark the holiday with street parties, balls and private festivities.
Related content: A state for every palate, passion or purpose: Why the USA delivers it all
THE FIRST PARADE
"Mardi Gras celebrations existed before parades in New Orleans," Arthur explains. "However, by the 1850s it had gotten kind of rowdy. There were no parades, just people in the streets using the secrecy of the mask to cause trouble. The Spanish actually called for an end to this 'barbaric' celebration."
But in 1857, a society of New Orleans businessmen called the Mistick Krewe of Comus sought to restore some order and dignity to the celebration.
"They put on a lovely torch-lit parade that had people saying, 'hey this is really neat. Let's see if we can keep this thing going'," Arthur explains. "And by 1872 we had the first daytime parade, which became an incredible tourist attraction."
It was also in 1872 that purple, gold and green were established as the iconic Mardi Gras colors.
TODAY'S PARADES
"There's no theme for Mardi Gras as a whole, but each parade has a theme," Arthur explains. "Each float in that parade will be decorated to represent that theme and the people on the float will be costumed in that manner. By law, if you are on a float, you must have a mask on so nobody knows who you are.
"Parades then have marching bands and dance groups interspersed between each float. The biggest element that separates our parades from others is the crowd participation. You don't just watch the parade, you become a part of it because of the element of 'throws'. We throw gifts to the crowd, and it just brings people together."
Related content: Isolation is out, cultural capitals are in: Why everyone is set to fall back in love with big city life this year

NO ONE LEAVES EMPTY HANDED
From collectable Mardi Gras cups to beads and doubloons, make sure you take a backpack with you to collect all of your throws. Some krewes (an organization or association that stages a parade) have their own signature throws featuring their insignias, and many are coveted items. For example, Iris the oldest female krewe throw decorated sunglasses, quite a famous catch. No one leaves the Mardi Gras carnival empty handed!
WAYS TO EXPERIENCE MARDI GRAS
The parades move through various neighborhoods, but the main route is from Napoleon Avenue in the Uptown Neighborhood to Canal Street in the Central Business District on the edge of the French Quarter.
"The parades are very welcoming," Arthur says. "There are many hotels that have private viewing stands where you can watch them. Here you would be at a distance from mingling with the crowd, but it is perfect if you want to calmly enjoy the festivities.
"There are also a couple of parades that that you can participate in. You could actually ride on a float and that's quite an experience. But you do need to be in good health and have a fair amount of stamina. Most of the parades are five hours long, so you need to pace yourself if you're going to participate!"
COSTUMES AND MASKS
"Some visitors spend lot of money on costumes and masks, but you are definitely not obligated to do that," Arthur tells us. "You can buy a used costume or find something colorful in thrift shops or even make your own. Sometimes families will dress up in matching outfits, so you may see a large group of clowns for example. This all dates back to the theatrical productions of Roman times.
"The great thing about wearing a mask is that you really can let your inhibitions go wild. Nobody knows who you are, so whether you are an extrovert or not you can really let loose and have some fun."
A fantastic destination at any time, the spirit of Mardi Gras lives on in New Orleans year-round. "There's a wonderful place called Mardi Gras World, where many of the floats are made," Arthur tells us. "It has a mini museum in and a video history of Mardi Gras. You can make your own masks. To me the neatest thing is seeing the floats and how magnificent they are."
Travel to New Orleans with Insight and enjoy an exclusive behind the scenes tour of Mardi Gras World. Discover where the magic happens and how the extravagant, vibrant floats are built each year. A Mardi Gras World certified artist will teach you how to design your very own mask. Using premium felt, glitter, feathers and more, you can take back an eclectic memento. Top your day off with a masquerade themed dinner at a local restaurant, where you can show off your creations.
"There's also our Louisiana State Museum," Arthur adds. "Located in the French Quarter on Jackson Square, it has a permanent exhibit on 'The history of carnival'. I highly recommend both of those stops."
Discover this on: Country Roads of the Deep South
Related content: Nine of the Coolest Museums in the US
THE DAY AFTER
"This is still a Catholic city and the same people getting merry on Bourbon Street on Tuesday you'll see at the Saint Louis Cathedral the next morning," says Arthur. "First of all, we're just worn out! We're so tired by Ash Wednesday that you need to rest and recover. But lent is still taken very seriously in New Orleans. It is definitely the calm after the storm."

Each week, our Insightful Trivia Game will introduce you to the world's leading destination experts and challenge you with a quiz to win a monthly travel prize.