Never mix business and pleasure they say. In a world where work-life balance is often touted as the key to happiness and success, there are those who challenge the conventional wisdom by intertwining their personal and professional lives.
Meet three couples behind some fascinating Insight Vacations' experiences, who balance love and entrepreneurship on a daily basis. Through shared goals, mutual support, self-care and organization, they prove business and pleasure can work, resulting in some incredible travel experiences for you.
Blending passions and partnerships, they share their advice for success.
KATE AND THOMAS: RED HERITAGE SHOW, ARIZONA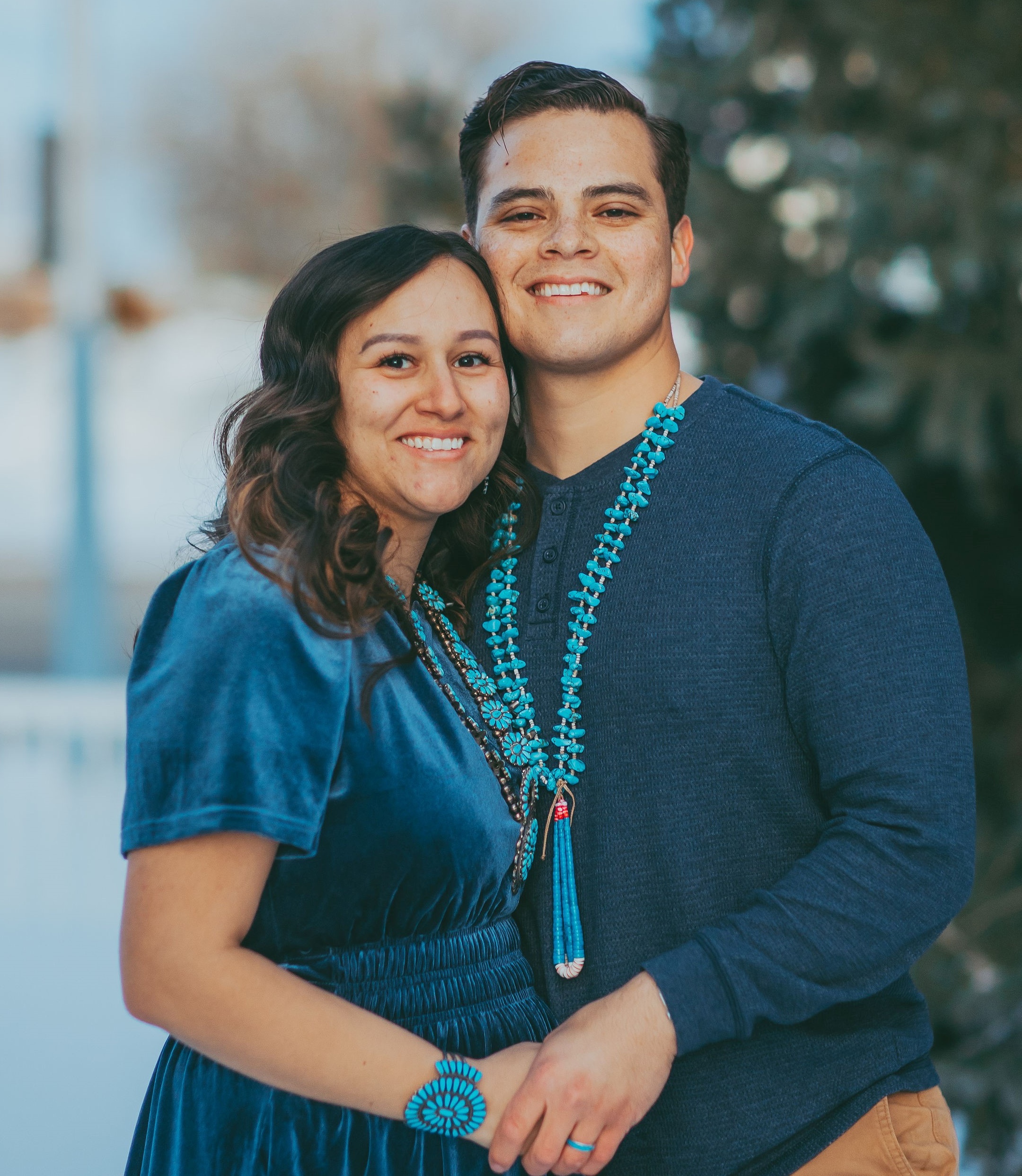 A passionate venture mixing business and pleasure, Red Heritage is a Native American dinner theatre in Page, Arizona. Owned and operated by married Navajo couple Kate and Thomas, they showcase talented local artists in colorful powwow dancing, flute playing and live drum music, and offer a unique opportunity to connect with Navajo culture.
A fun and enlightening MAKE TRAVEL MATTER® Experience on Enchanting Canyonlands and other USA tours, you'll enjoy a show, dine on delicious tacos and learn about Navajo culture from local community members.
Strengths that complement each other
The best thing about working with my partner in business is working together toward the same goals," Kate tells us. "There is something unique about watching your partner in their element, completely confident and cool.
"Tomas and I have different strengths that complement each other. He is the visionary, the designer, the performer. His passion and charisma draws the audience and people recognize him for it. It is by far, my favorite part about our business.
"I take comfort behind the scenes, burying myself in paperwork, spreadsheets, and emails (yes, I like that stuff). Ben Franklin said, 'for every minute spent organizing, an hour is earned'. The only way to live our seemingly double life is to be organized. I like creating systems, schedules, and check lists for our business."
Set aside family time
"As seamless as it may appear, we've come across a few pitfalls. We are now a family of five (with two under two). Setting aside family time, let alone finding time for date night is not easy. We plan family dinner at least 5 nights a week, plan activities on the weekends and squeeze in anything else we can.
"Thankfully, we have an awesome support network of doting grandparents who love to take our children. We're able to spend time together doing things we like in a no work zone, business free space. This includes pickle ball, disc golf, hiking, and late-night cheesecake."
Make time for your partner
"Some advice? No amount of money is worth the cost of your marriage. I've googled "how to run a business with your spouse" several times because sometimes I need some reassurance that we are doing the right things. Just as I have lived it, it is too easy to get lost in our work. I've learned carving out dedicated time to the multi-facets of our lives is equally important (if not more) as business hours.
"Protecting your marriage while investing in your business is a delicate balancing act we have yet to master but, making time for each other and our family is a key part of our success. We are grateful for the opportunity we have to own a business and work toward shared goals. It strengthens our marriage in such a way that I know I will always have my husband's back; and he mine."
Discover this on: Wonders of the American West, America's Magnificent National Parks, Enchanting Canyonlands
You may enjoy reading: 9 dining experiences that will have you tasting the best of the USA
CINDY AND ANDREW: ESSEX MARKET FOOD TOUR, NEW YOUR CITY, USA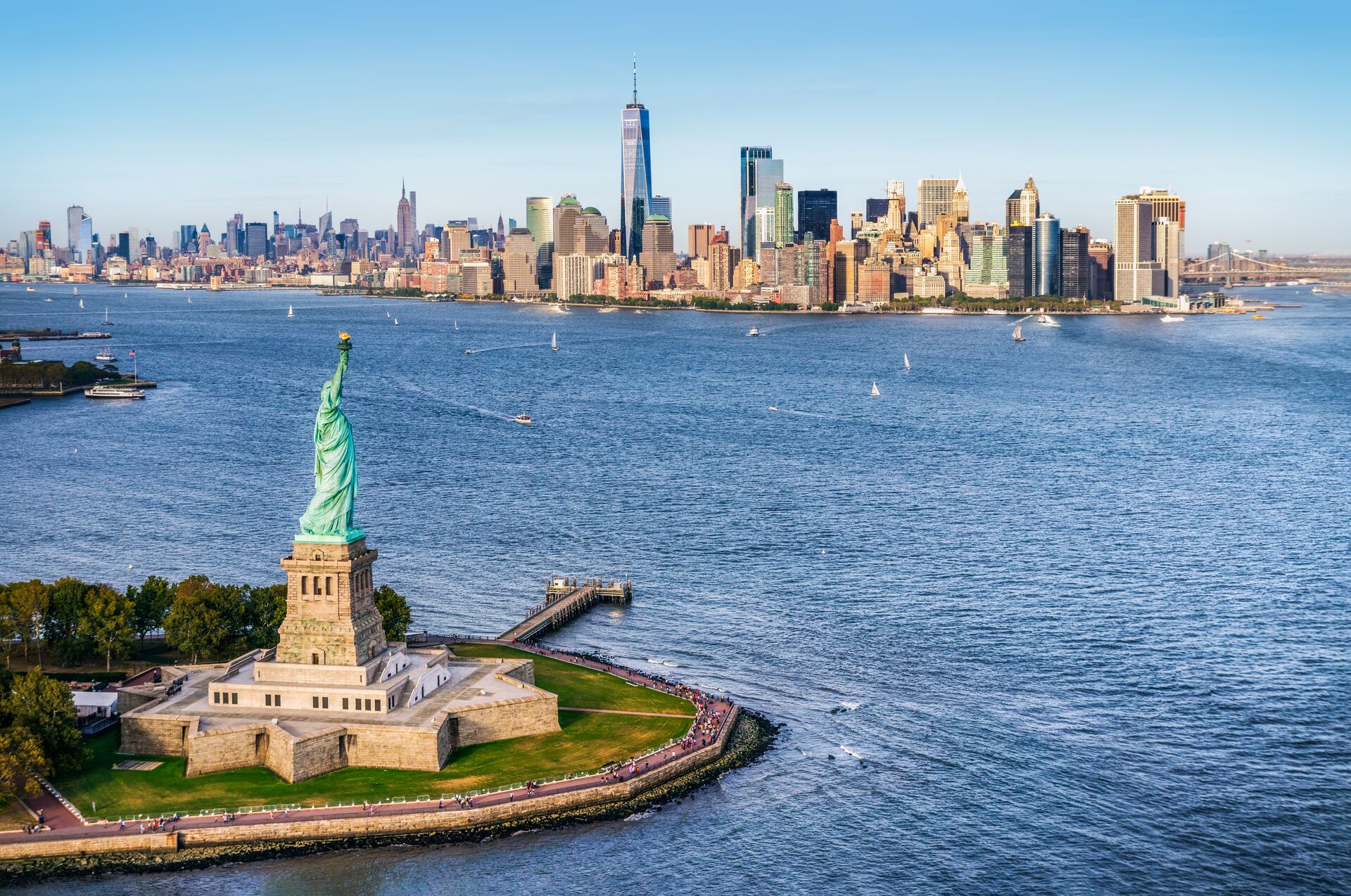 Known for its iconic sights such as the Empire State Building and the Statue of Liberty, the Big Apple also hold within a fascinating tapestry of community and culture.
One such intriguing place is the Essex Neighborhood Market, a cornerstone of the Lower East Side for over 100 years. On Best of Eastern Canada & USA, join a MAKE TRAVEL MATTER® Experience and immerse yourself in market life. Run by Cindy and Andrew of Turnstile Tours & Studio, meet vendors, enjoy a live cooking demonstration and learn how this nonprofit run market contributes to countless programs aimed to provide quality, affordable food to the community.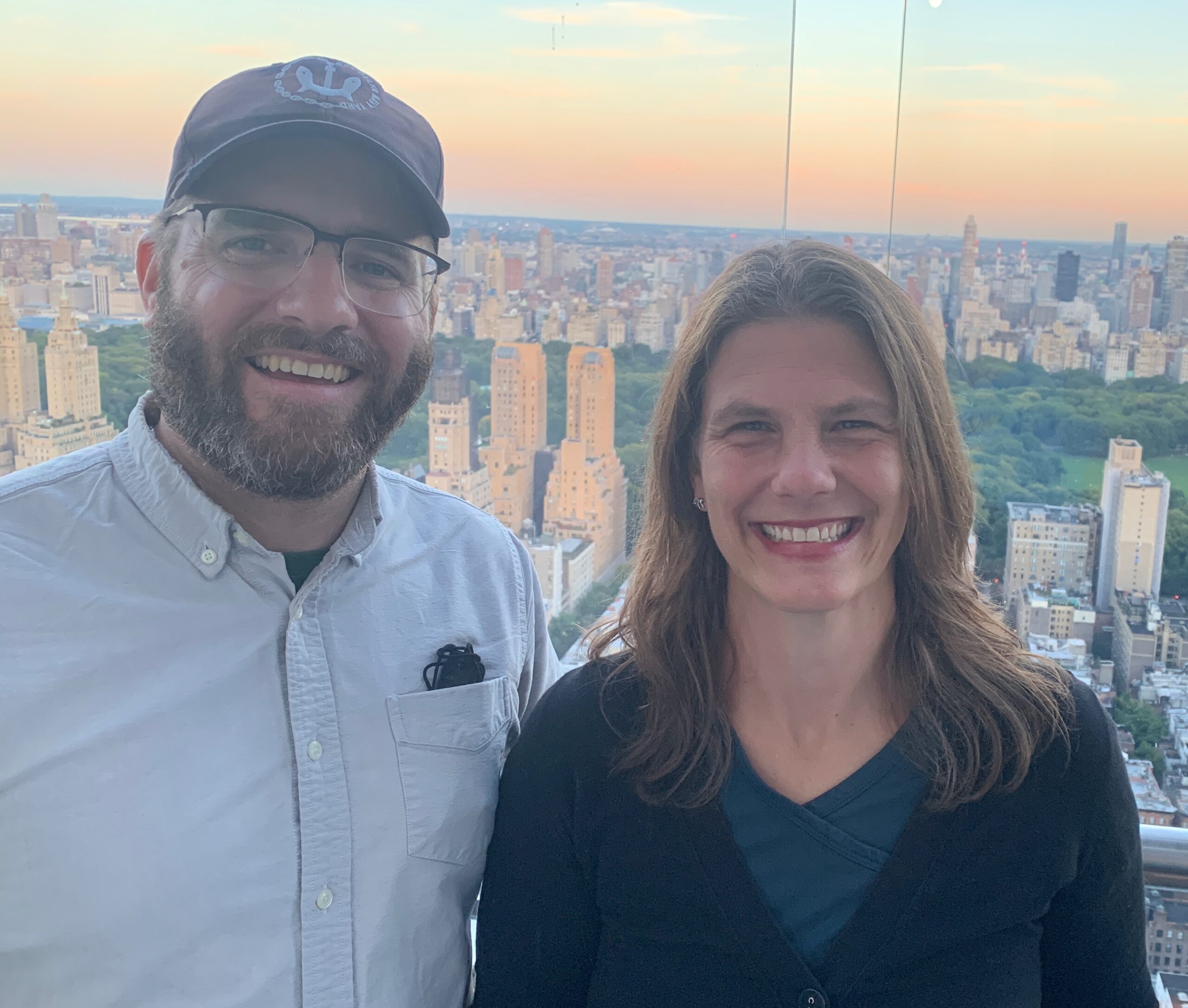 In business together for over 10 years
"We've been in business together for over 10 years, and this year, we will celebrate our ninth wedding anniversary, though we've been together for 15 years," Cindy and Andrew tell us about mixing business and pleasure. "Turnstile Tours & Studio is a mission-driven social enterprise that works with nonprofit, community, and cultural organizations to help them build capacity to welcome the public in various ways.
"We operate a number of tour programs in New York City, including our street food and public market tours. We also work behind the scenes with clients on training, program development, and accessibility. Our whole team is just eight people, and with over a dozen partnerships, we all have to wear a lot of different hats.
"We have plenty of advice for any couples looking to go into business together or turn a hobby into a business —though we can't say that we always follow this advice. It's hard! Every business and every relationship is different, but we have found even aspiring to these goals has helped us in both.
Separate home life from work life
"Running a tour company, we work seven days a week for much of the year, so it is easy to get burned out. Having physically separate spaces for your work, and trying to keep that work confined there, can be a way to help with that.
"For the first several years, we operated our business out of our apartment. Work permeated every corner of our home. Now, we have a real office, which helps to provide a healthy physical and mental separation.
Make time for yourself and your relationship outside of work
"Working together also often means being together 24/7. No matter how much you like your partner, this isn't always healthy. When mixing business and pleasure you can lose connection with family, friends, and your hobbies or other interests outside of work. Make time for social activities that don't have anything to do with work and make time for dates with one another."
Clarify your roles
"You must be a jack of all trades in a small business, but it is important to articulate specific roles and responsibilities for each of you. This will help you to work more efficiently and collaboratively, but it becomes especially important when you have staff.
"Working for married couples can be confusing, as staff can feel like they have two supervisors, and they don't know which to turn to in certain situations. Even if you are just three people, create an org chart that clearly spells out each person's role.
Be conscious of gender dynamics
"People may make assumptions about who does what within the business based on gender. In our case, Cindy is the founder and 100% owner of our business, but some people will assume that Andrew is the 'senior' partner because he is a man.
"Having clearly defined titles and roles, both internally as well as when you interact with clients, can help to combat these assumptions. Make sure that you create space for both of you to represent the company, if that's what you want to do, to different audiences."
Discover this on: Best of Eastern Canada & USA
You might be interested to read: Isolation is out, cultural capitals are in: Why everyone is set to fall back in love with big city life this year
Exclusively for Insight join Daisy, Bill and their family for a home-hosted meal at the stunning Thirsk Hall in England. An Insight Dine-at-home experience, enjoy on local dishes and listen to stories about the history and secrets of Thirsk Hall, a charming grade II* listed three-story town house built in 1723.
Both passionate about art, Daisy is the co-founder of an art consultancy firm and Bill is an art dealer. Framing their hobby as a business, the Thirsk Hall Sculpture Garden, a passion project, was launched in 2021 and is open to the public.
No idea is too small
"For us, no idea is too small," says Daisy. the Thirsk Hall estate has been in Daisy's family for 300 years and is now known as a 'Country home to the Arts'. "We love to share our ideas with each other, no matter how outlandish, as we share the same love and passion for the house and its gardens.
Have fun while you work
"We try to have fun as we work. I think our secret to mixing business and pleasure is we have a fantastic small team, and we are really proactive with our ideas and trial everything out. There is a lot of responsibility in looking after a historic house such as this, but we make sure we keep laughter at the top of the agenda."
Discover this on: Elegance of Great Britain
You may also enjoy reading: Soul food: Meet Flor, the dine at home host who cooks from the heart
There's certainly no mixing business and pleasure on an Insight tour, it is all about enjoyment and indulgence. Each day featuring stylish hotels, superior dining and insightful experiences. Take a look at our worldwide collection of premium tours.
Banner image credit: @traveldirectortodd