Poets call it the Emerald Isle, antiquarians opt for Hibernia (meaning "winter's land"), and natives prefer Éire, the Irish equivalent of the trident-wielding Britannia. But what everyone can agree on is that Ireland possesses ebullience, swagger, and a character that few nations possess and none can imitate. From the country's unspoiled landscapes to its enchanting castles and eccentric bards, here's our pick of the top 10 places to visit in Ireland.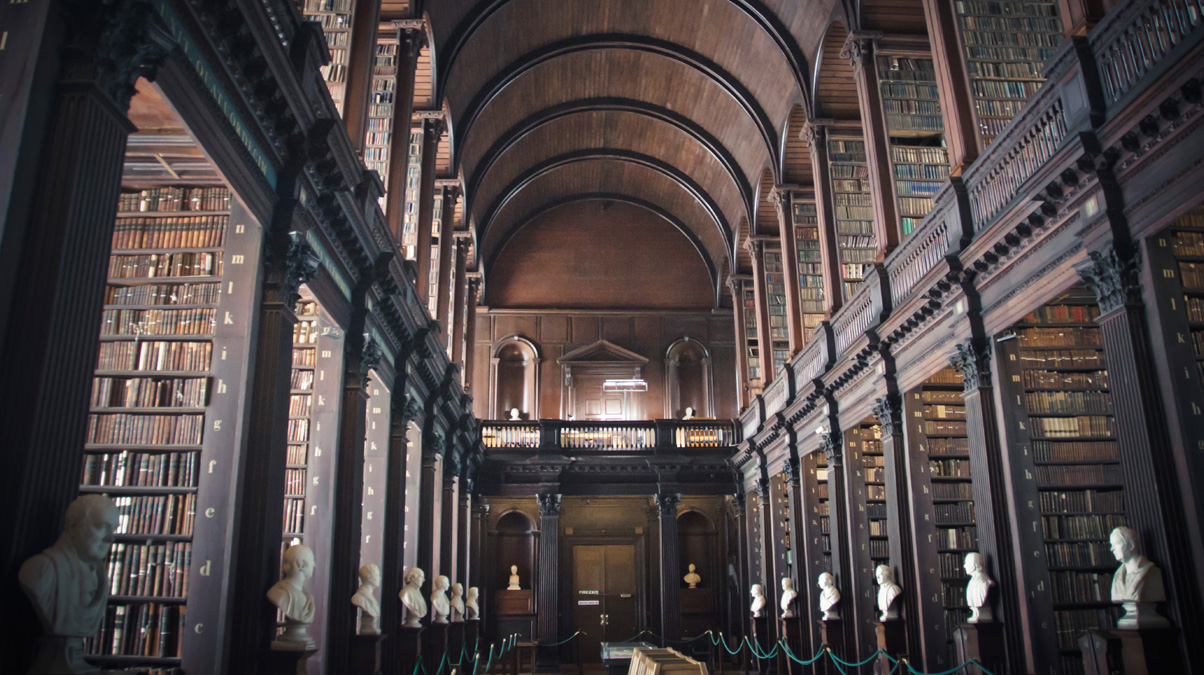 Trinity College
Founded by Elizabeth I to prevent the Irish from being "infected with popery" at continental Catholic universities, Trinity College was originally intended to host several colleges in the style of Oxford or Cambridge. However, as no more were built in or near its tranquil 47-acre grounds, the college name became synonymous with the University of Dublin. Counting famous names like Jonathan Swift, Edmund Burke and Samuel Beckett among its alumni, Trinity is perhaps most famous for its old library, which houses not only internationally important texts such as the Book of Kells, but also the "Brian Boru" harp, one of only three surviving medieval Gaelic harps.
W. B. Yeats' grave
Drumcliffe, County Sligo, isn't where the poet W. B. Yeats popped his clogs – the south of France has that honor – but it is where that most eloquent of Irishmen ended up. Or is it? Dying in 1939, he was buried in France for nine years before his wish to be buried within sight of the Benbulben Mountains of Ireland was respected. Rumors have since gone round that the remains beneath his epitaph "cast a cold eye on life, on death, horseman, pass by" are those of a French dentist, not the Irish wordsmith.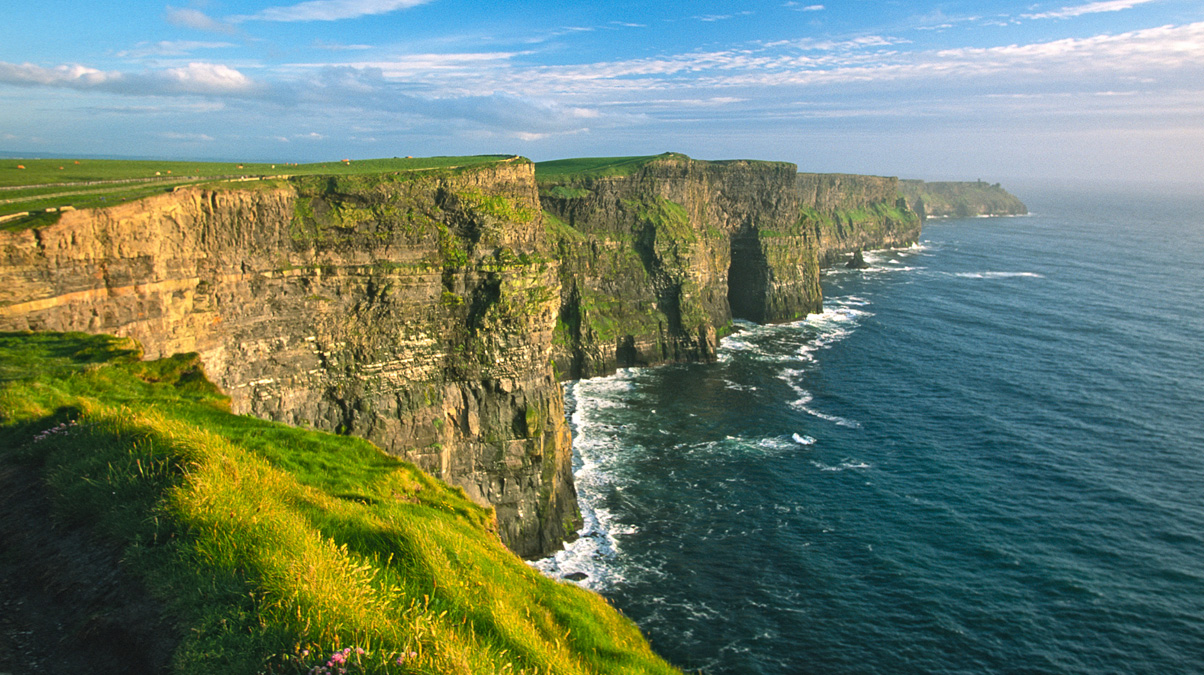 The Cliffs of Moher
Standing at 702 feet in places and stretching for five miles along the Atlantic coast of County Clare, the Cliffs of Moher attract almost one million visitors per year and have featured in several movies, from The Princess Bride to Harry Potter. If all the cliffs give you is vertigo, however, there are also ferry trips that allow visitors to get a view from sea level. And while you're in the area, Doolin – one of Ireland's musical sanctuaries – is only a few miles away and certainly worth visiting, too.
Blarney Castle
Pass by the spectacular Derrynasaggart Mountains, spanning over 40 miles in length, and dip down to Blarney Castle. Built in the 15th century, its crenellated walls contain the famous Blarney Stone – the rock that gives whoever kisses it the "gift of the gab". People around here have always had a reputation for smooth talking but their reputation for being golden-mouthed entered historical records when Elizabeth I coined the term "to talk Blarney" when referring to the lord of Blarney castle's circumlocutions.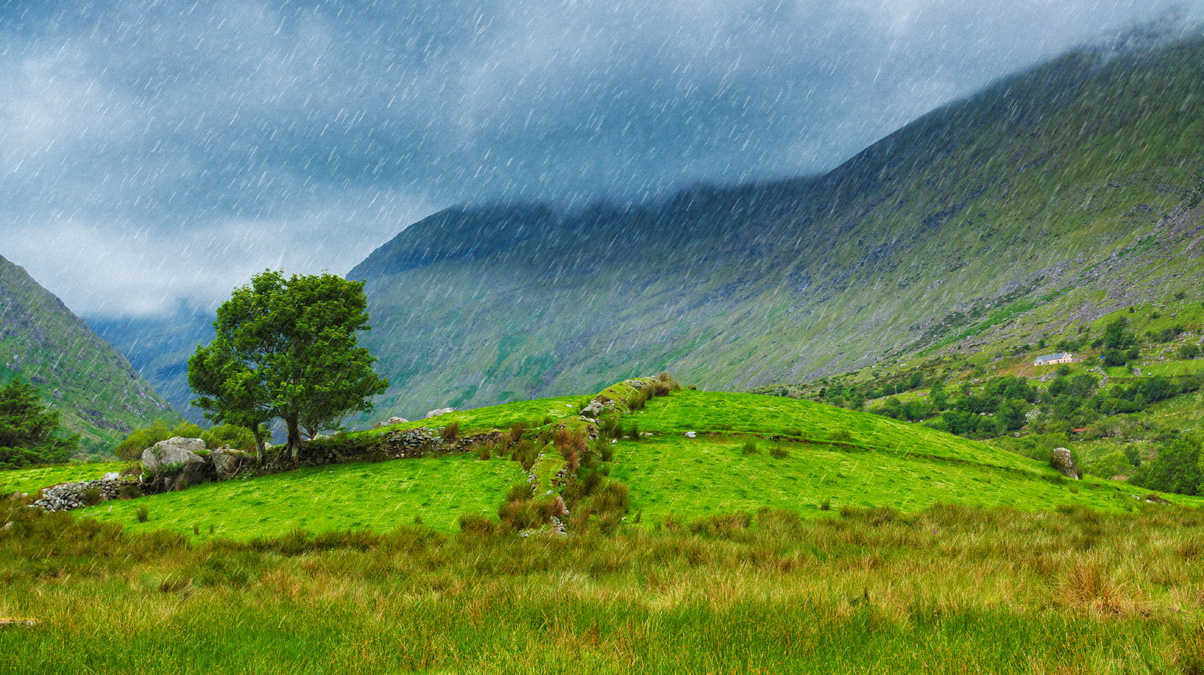 The Ring of Kerry
A 120-mile trek that starts in the Killarney National Park – one of Ireland's oldest protected wildernesses – the Ring of Kerry showcases some of the country's lush countryside. Along the way lies Derrynane House, the ancestral home of the "liberator" of Ireland, Daniel O'Connell. There's Waterville too, one of the best spots for sea trout fishing (and a favorite of Charlie Chaplin's), but one of the most eccentric delights has to be Puck Fair in Killorglin. During this summer festival, a goat is caught in the mountains and crowned King Puck in a huge party that's celebrated in an explosive mix of music, drink and games.
Dublin
No trip to Dublin would be complete without passing through O'Connell Street. 150 feet wide, it's Dublin's equivalent of Oxford or Parliament Street. Once known as Sackville Street and topped with statue of Nelson, it was renamed after the Irish Free State established itself and now has a monument to Daniel O'Connell at one end and "the spire" – the world's tallest piece of sculpture – at the other. While you're there, visit the neoclassical grandeur of The Custom House or an older seat of government, Dublin Castle, the garden of which lies on the historical Black Pool (Dubh Linn) the site Ireland's capital is named after.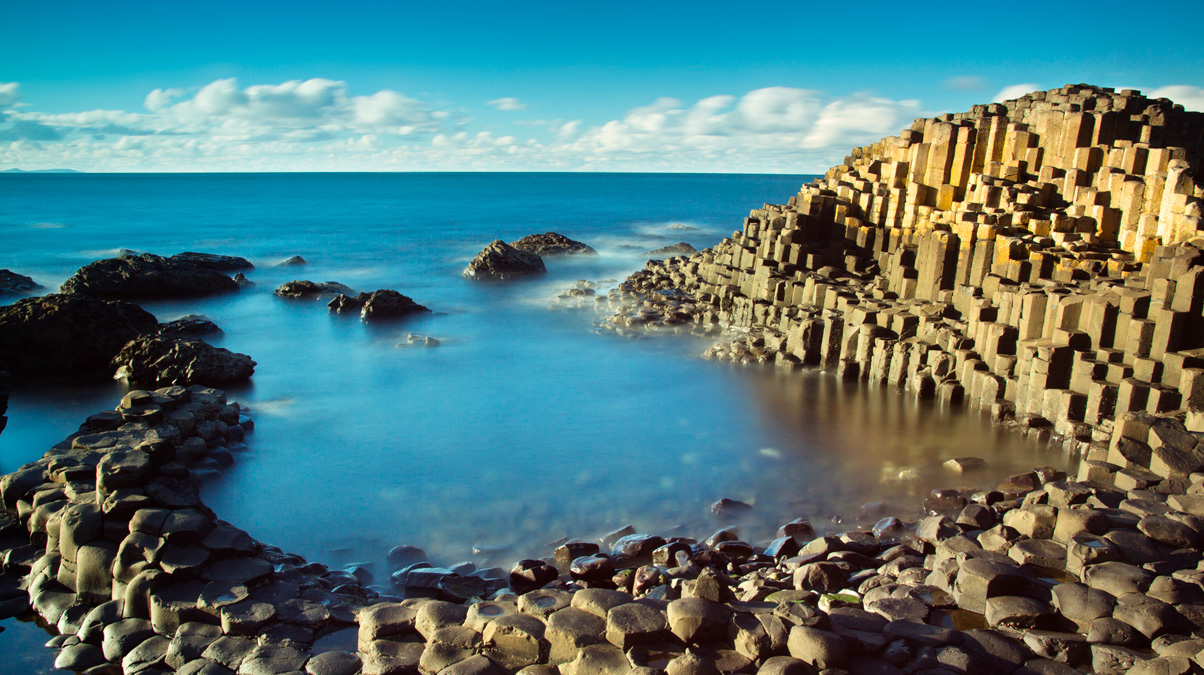 The Giant's Causeway
The only UNESCO World Heritage Site in Northern Ireland, the Giant Causeway's colossal columns of basalt are the result either of volcanic eruptions occurring millions of years ago or the consequence of a bored Irish giant who went by the name of Finn McCool and lived in the area, leaving random bits of clothing and furniture around the place in the form of gigantic stones. Take a stroll around the place and see which explanation captures your imagination.
Arran Islands
Three limestone islands off the west coast of Ireland, the Arran islands (Inishmore, Inishmaan and Inisheer) are home to just over 1,000 residents, who all tend to prefer Gaelic to English and are proud to sustain their traditional Irish ways of life. Littered with Celtic monuments, churches, dry stone walls and over 250 species of birds, the little archipelago offers a heavenly retreat to any who feel burdened by the pace of mainland life.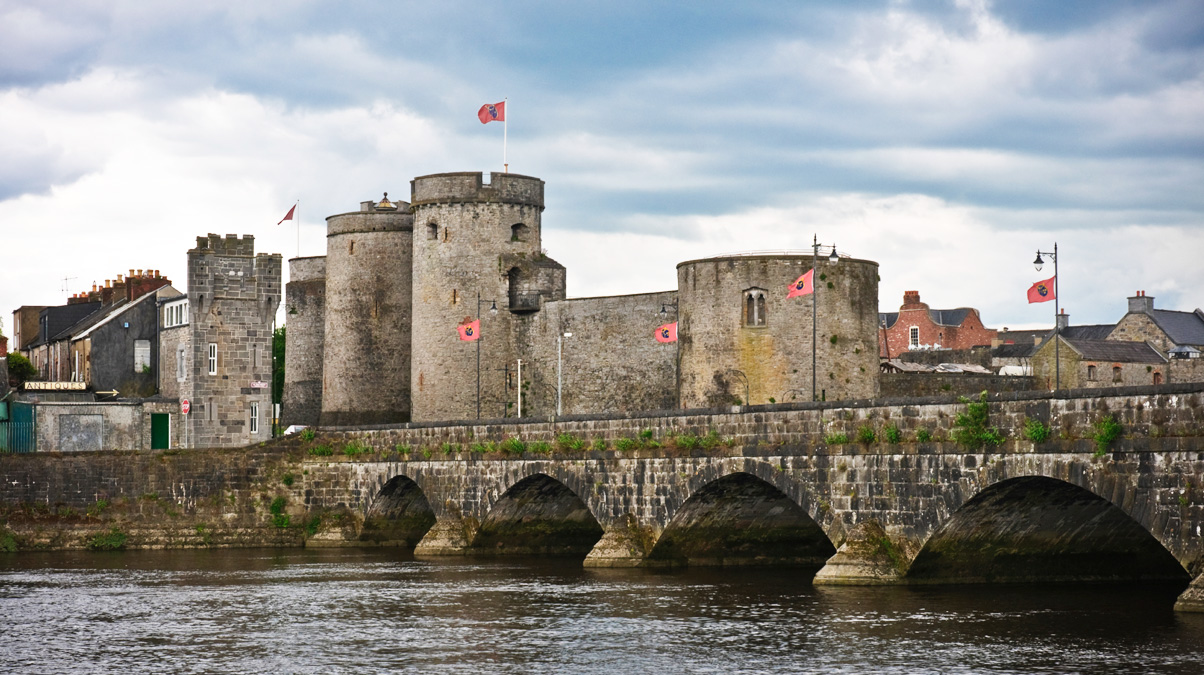 Limerick
Limerick is famous in Ireland for having borne the brunt of so many of its wars. But this role has also bestowed upon the city an incredible history often wrought in stone. King John's castle, topping King's Island and overlooking the River Shannon, gives visitors outstanding views of the city. Make sure to see St Mary's Cathedral, Limerick's oldest building (founded in the 12th century), and the Treaty Stone, upon which William of Orange signed for peace, which now sits on a grand pedestal to stop visitors from chipping parts away to sell or treasure for themselves.
Belfast
Belfast has a tough reputation, but it's really a cultural beacon. Home to Titanic Studios (where Game of Thrones is shot), St George's Market, Belfast University, and the baroque revival glory of City Hall, perhaps the most famous of the city's spectacles is nonetheless its street art. Adorning many a wall, these murals number in their thousands (though there are roughly 300 top quality ones) and range from republican tricolors to loyalist depictions of William III – "King Billy".
If these locations have instilled a desire to visit Ireland, book a Country Road or Focus trip by Insight Vacations.