In honor of Mother's Day on Sunday May 8, we're looking at the ways travel can help strengthen the bond between a mother and daughter.
Research shows that a mother-daughter vacation can strengthen your connection in a myriad of ways. Discovering new things, meeting other inspiring women and seeing extraordinary sights together will give you a powerful experience to enjoy in-the-moment and create memories you'll reminisce over for years to come.
Three Reasons to Take a Mother-Daughter Tour
1. You'll try New Things Together
It's exciting to try new things with someone you've known your whole life. There's not the same pressure that you have around friends or colleagues. Mothers and daughters take great pleasure and support each other's achievements.
The confidence that you have around each other will allow you to try new experiences that you may not feel comfortable doing around others, like sampling a new food or trying an activity that challenges you. Trying new experiences together will give you something to smile about over a coffee for years to come.
2. It Will Strengthen Your Bond
Sometimes you need to step outside your normal life patterns in order to fully appreciate one another. Taking a trip together will make you see your mother or daughter in a new light, away from the stress of everyday life.
Even discussing your mother-daughter travel ideas might lead you to uncover things you didn't know about each other. Perhaps your mom has always wanted to visit a volcano or bathe in a geothermal pool?
Even the moments spent over meals recalling the extraordinary day you've just had will make your bond stronger. How often do you get to raise a glass by the ocean and take in the view together without a deadline or somewhere else to be?
At home, there often isn't enough time to talk. When you travel on a premium guided tour with Insight Vacations, you won't have to worry about anything – so you can simply while away the time chatting.
Sharing heartfelt conversations is vital to keeping your mother-daughter relationship thriving, yet it's so easy to just trade necessary information over the phone or by email. When you have time and space on your vacation together, you will find that it's easier to have more meaningful exchanges and tell each other how you feel about things. You'll feel more relaxed and find that you can go beyond simple pleasantries and connect on a deeper level with each other.
Mother-Daughter Trip Inspiration
Insight Vacation's Wander Women tours are perfect for mother and daughter trips. These women-only tours have been created by women for women, considering a wide range of interests, and include all the sights of fascinating destinations.
They also empower inspiring women at work in their own communities and highlight their achievements. This is a chance for mothers and daughters to learn more about the other's interests and bond with one another over unique Insight Experiences.
The Floating City and the Adriatic Coast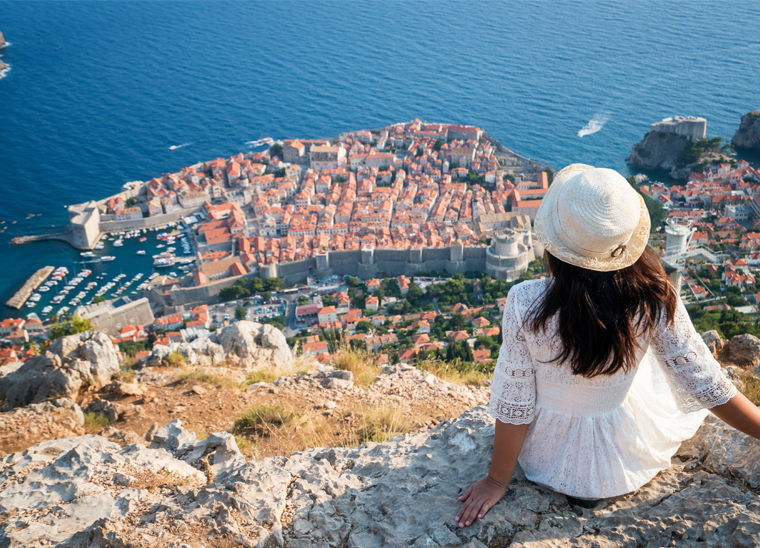 Venice & the Croatian Coast is a 13-day tour that begins in the historic Floating City, where ladies can admire the incredible architecture of the Doge's Palace and other icons on the canals of the city.
In Slovenia, you'll meet Dr. Irena Fonda, a passionate biologist working on sustainable sea bass in the Gulf of Piran. Through hilltop villages and charming coastal towns guests will enjoy delicious dining, picking up recipes from three generations of women in Barban and enjoying Farm-to-Table lunches on the Adriatic Coast. Mothers and daughters can find their Zen in a calming seaside yoga class in Korcula or sample a new favorite tipple at a tasting in a wine cellar.
If you both share a sweet tooth, you can join Fedra Gamulin for a chocolate tasting MAKE TRAVEL MATTER® Experience on the island of Hvar. Hear how Maja and Ana set up their cooperative brewery while sipping on a refreshing craft beer, and see the well-preserved Old Town of Dubrovnik, which was once the ancient Republic of Ragusa.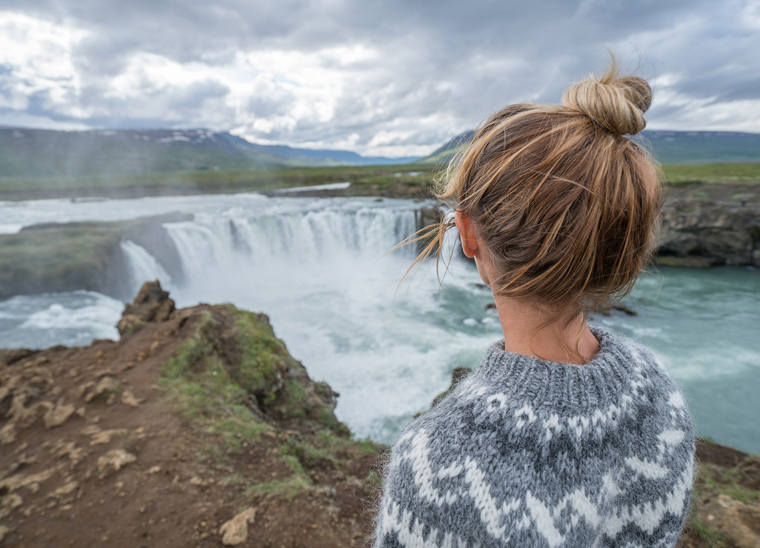 Our 10-day Inspiring Iceland tour takes women through the otherworldly landscapes and stunning scenery of this breathtaking country. Take a storytelling walk in Eyarbakki with Ásta Kristún, an engaging author whose own mother and grandmother had a profound influence on her life and travels.
Near Lake Mývatn meet Julia, a food scientist cultivating the most nutritious spirulina algae in the world. There's even the chance to sample spirulina ice-cream.
You'll enjoy nature-rich experiences, from Goðafoss Waterfall to Thingvellir National Park, and hear about the country's ongoing fourth wave of feminism in Reykjavik.
Make it a mother-daughter adventure to remember on one of our immersive tours this year.