If you are looking to connect with Mother Nature, the wild and rugged landscapes of Dartmoor National Park in England could be just the ticket. Characterized by moorland, granite tors and rivers, the area is home to diverse wildlife and fascinating archaeological sites, from Bronze Age settlements to medieval castles.
To find out more about the healing and maternal power of Dartmoor, we spoke with Emma Cunis, 'Dartmoor's Daughter' and this week's Insightful destination expert. A nature guide, storyteller and author, Emma is passionate about connecting people with the natural world through guided walks and outdoor experiences.
And, with International Women's Day just around the corner, we also took the opportunity to ask Emma about the female role models in her life and the women of Dartmoor.
Discover this on: Romantic Britain & Ireland
DARTMOOR'S DAUGHTER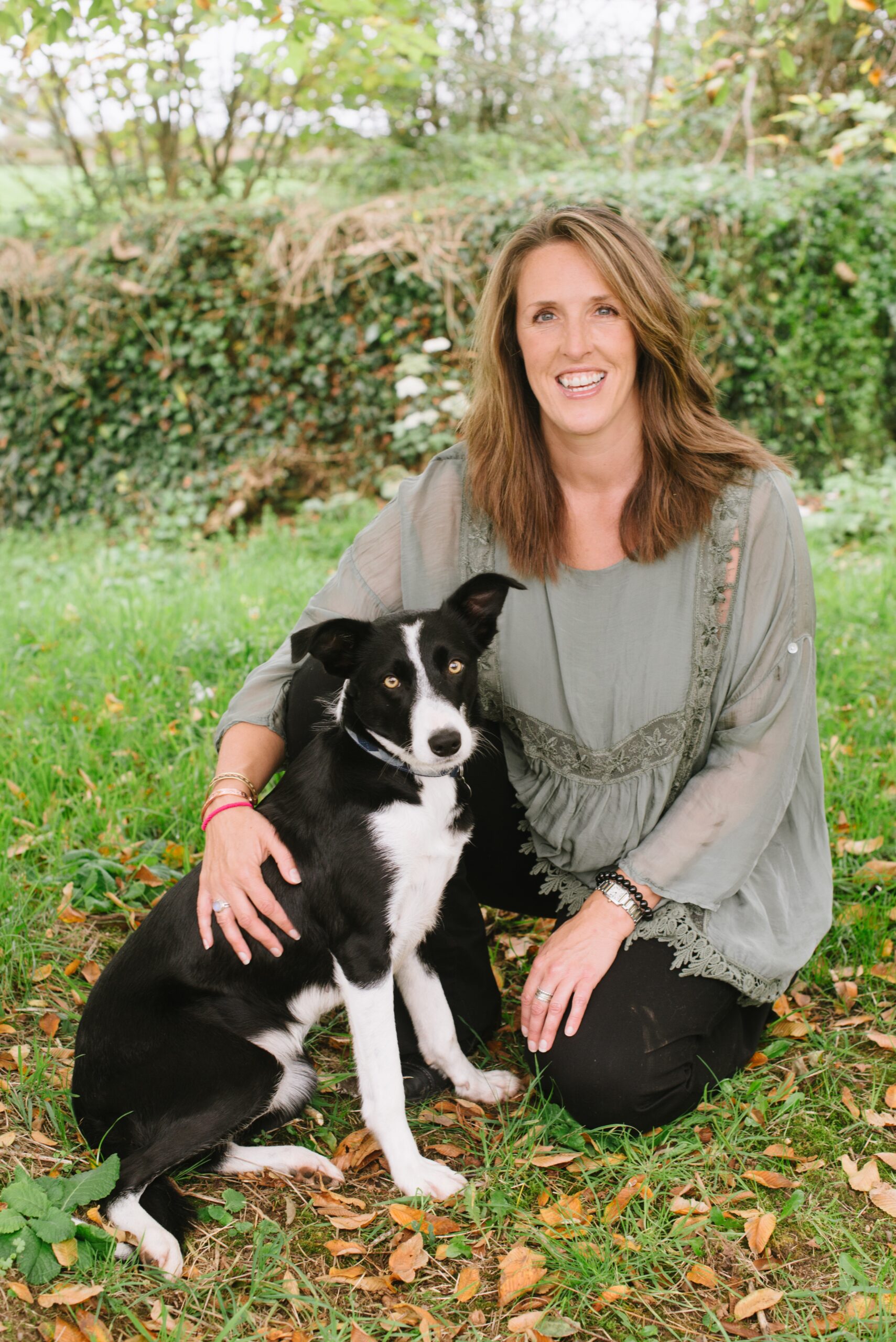 "I consider myself fortunate to have grown up exploring Dartmoor," Emma says. "I feel a deep connection to the landscape and love to share this with others through my work."
She talks of the joys of climbing up the tors, swimming in the rivers and having picnics in the sunshine and the rain. "Walking was a part of our upbringing; my mother and grandfather both loved it. My grandfather even worked as a walking and pony trekking guide on the moor. Every weekend and holiday, we would set out to explore different parts of Dartmoor.
"Later in life, I lived all over the world, pursuing a corporate career. It was an exciting and thrilling time, but eventually I became ill with ME (chronic fatigue syndrome) and decided to return to Devon and Dartmoor, the land I love.
"After taking some time to rest and heal, I started Dartmoor's Daughter in 2015, to help people connect with Dartmoor's history, beauty and maternal power. As part of this, I lead walks – both gentle and challenging – into the heart of Dartmoor, and talks on various topics from myths and legends, to flora, fauna and history."
For travel inspiration: England destination guide
Image credit: Claire Tregaskis
INSPIRING STORYTELLERS FOR CENTURIES
Dartmoor has inspired many authors, artists and poets over the years. Most notably, it is the setting for the renowned Sherlock Holmes novel The Hound of the Baskervilles by Arthur Conan Doyle, published in 1902. Other authors such as Thomas Hardy and Agatha Christie have also referenced Dartmoor in their works, taking inspiration from the effect of Mother Nature on the expansive moors, rugged terrain and otherworldly atmosphere.

DRAWN TO THE MOORS FOR HEALTH AND HISTORY
"The moors have an extraordinary capacity for health and wellbeing," Emma explains. "Dartmoor is a very elemental place, and the weather changes very frequently, so it really keeps you in the present moment. There is a sense of calm, peacefulness, beauty and maternal power as you do that.
"The history combined with the beauty of Dartmoor is also a unique fascination for me," she continues. "You can walk out onto the moor, and for miles around there are no other human beings, buildings or cars, which is just a delight. Then you can go down into the wooded river valleys and it's all very cozy, beautiful and calm.
"You will also see the buildings and ruins of prehistoric people from the Neolithic period, some extraordinary stone circles from the Bronze Age, and historical sites all the way through to industrial history and today."
Related content: Craving a more authentic, meaningful travel experience? Go guided
HISTORIC DARTMOOR
The numerous archaeological sites in Dartmoor provide a fascinating insight into the history of the area and the people who have lived there. From prehistoric times to the Middle Ages, the area has been home to a range of people from different cultures.
The most well-known ancient structures are the Bronze Age stone circles and standing stones, often found in remote locations. These are thought to have been used as places of ritual or burial, and the largest of these is the Bronze Age stone circle at Merrivale.
Dartmoor is also home to many ancient settlements, including the Iron Age hillfort at Grimspound and the medieval village of Widecombe-in-the-Moor. There are also Bronze Age burial mounds, Iron Age roundhouses and medieval castles to explore.
WELCOMING INSIGHT GUESTS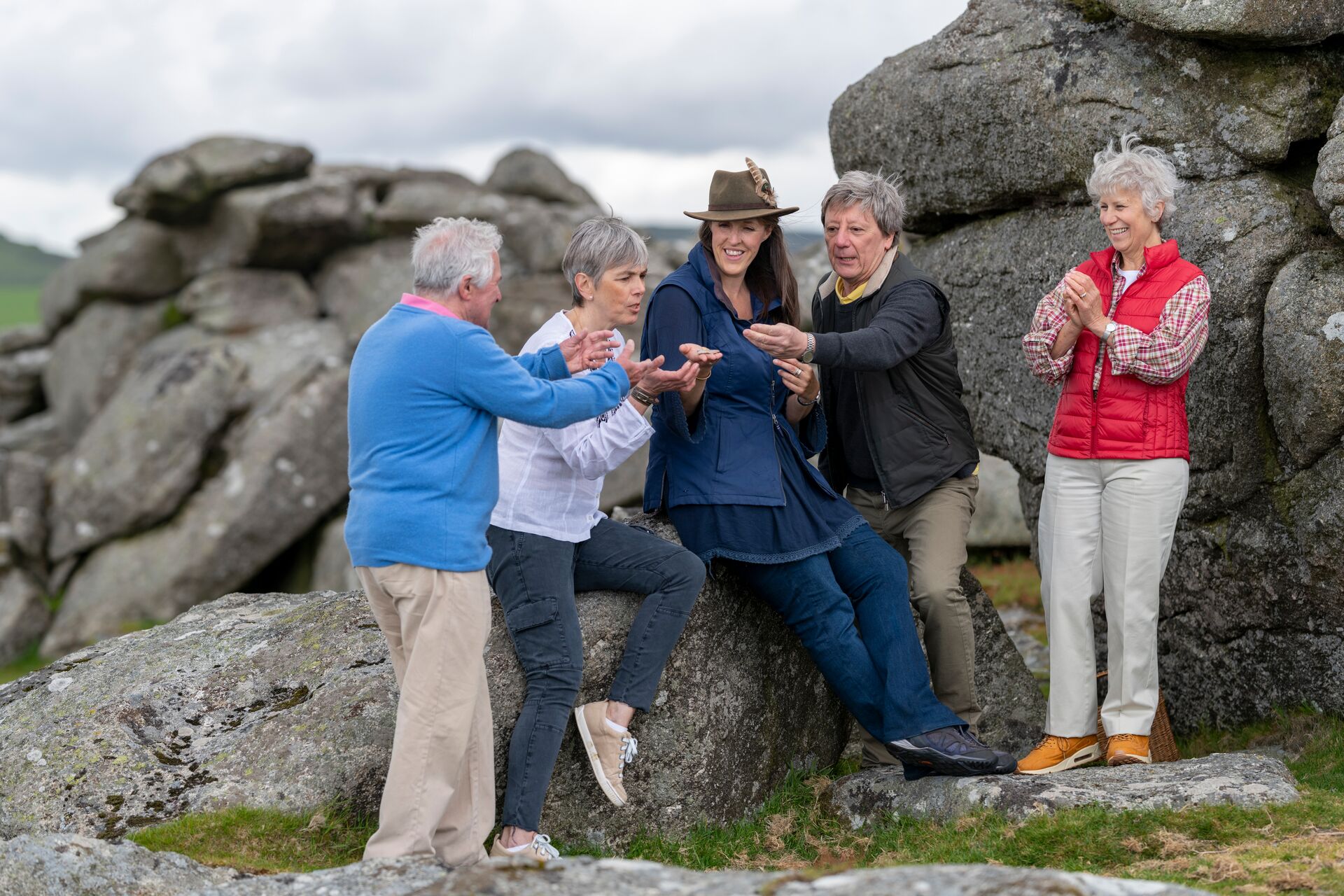 When asked about meeting Insight guests, Emma smiles and tells us, "Everyone's always so enthusiastic and curious. I get so many amazing questions."
"They love the myths and legends, the stories of giants, pixies and witches, but also of the local life here. I find that Insight guests are particularly interested in the farming, the artists, the craftspeople and the local economy.
"People are absolutely blown away by the variety and depth of history, as well as the beauty and wildness of Mother Nature. Even during fog and rain, if they can see the ponies and learn their history, or step into a Bronze Age stone circle they are enthralled."
Related content: The unlikely bucket list experiences you can enjoy on your next Insight trip
THE HEALING POWER OF MOTHER NATURE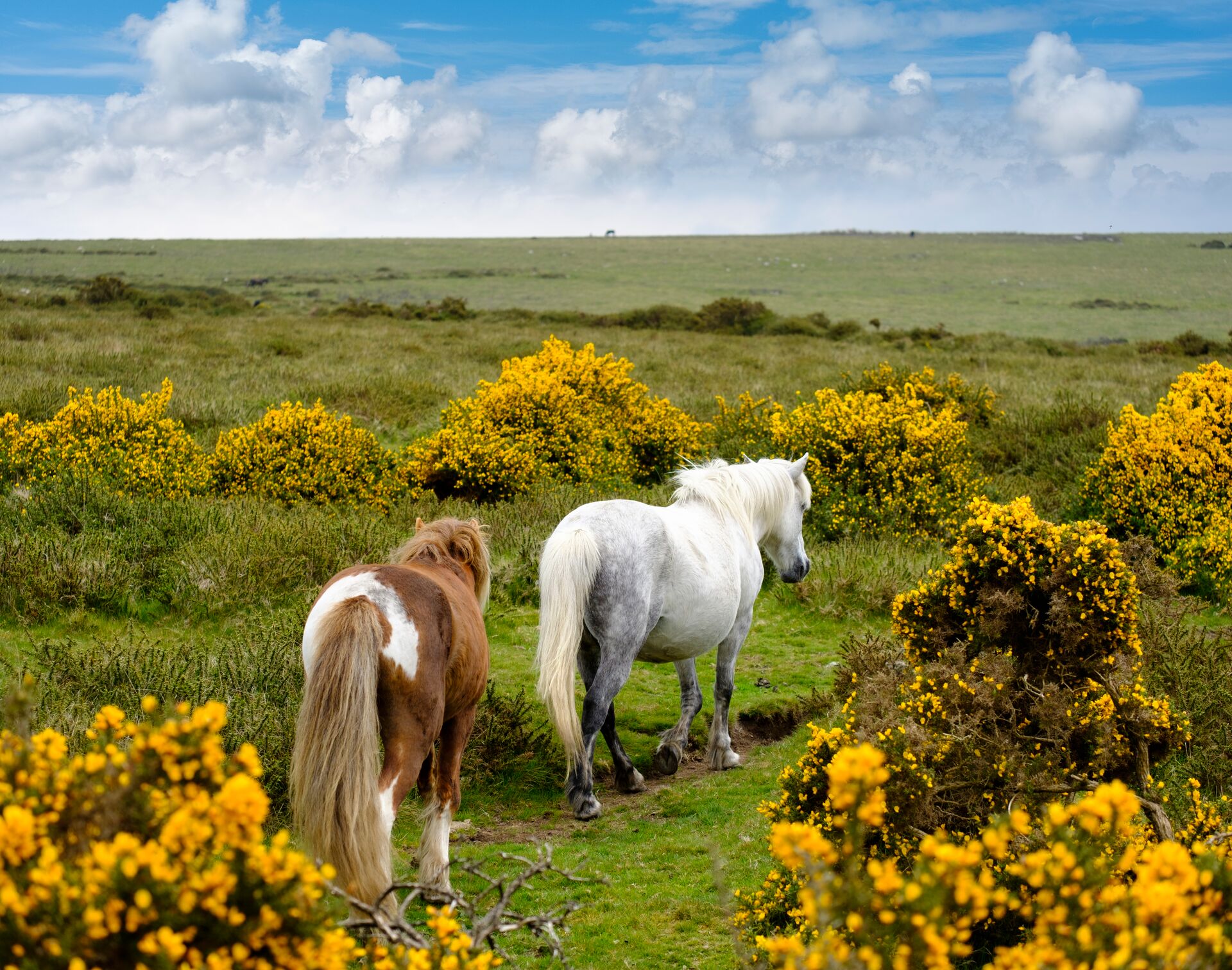 "I really believe that Mother Nature has the power to heal both physically and mentally," Emma says. Referring how she left a corporate career and moved back to Devon after becoming ill with chronic fatigue syndrome, she explains "I came back and started walking again, particularly in places that reconnected me with the beauty and peacefulness of the area.
"Being away from cars, buildings and the fast pace of modern life was helpful to my physical well-being and calmed my mind. And walking without any obligations or expectations calmed my nervous system. I find that most people who come walking with me through Dartmoor experience a relaxation in their bodies and minds, which is lovely to see.
"Nature also has the possibility of providing a spiritual connection. I know that may sound odd, but before coming back to Dartmoor, I didn't believe in anything. When I heard old stories and myths about Pagan gods, pixies and little people that arrived in Devon and still exist in some places, it opened my mind to something greater than myself. Feeling that interconnection with the natural world and life itself is a spiritual and beautiful experience."
Related content: The dos and don'ts of foraging for your own food, with local expert Adele
A WALKING MEDITATION
"Rather than the route-marches of my younger days, my walks are more of a walking meditation," Emma explains. "The weather is ever-changing as is the ground so it forces me into the present moment. And any worries or upset that I may have had before setting out are reduced.
"My nervous systems is soothed. I become more peaceful, and enter a kind of liminal space where I have access to the numinous, and feel utterly absorbed by the landscape and its inhabitants.
"I don't create new walks and nature-connection ideas and then impose them on to Dartmoor. Instead I wait to be informed by the land what is wanted here. I believe that our bodies, minds, the trees and stones still hold wisdom. It has not been lost, just forgotten and pushed away in a Western 'civilisation' that values activity, doing, achieving over restfulness, being, reflection."
HER FEMALE ROLE MODELS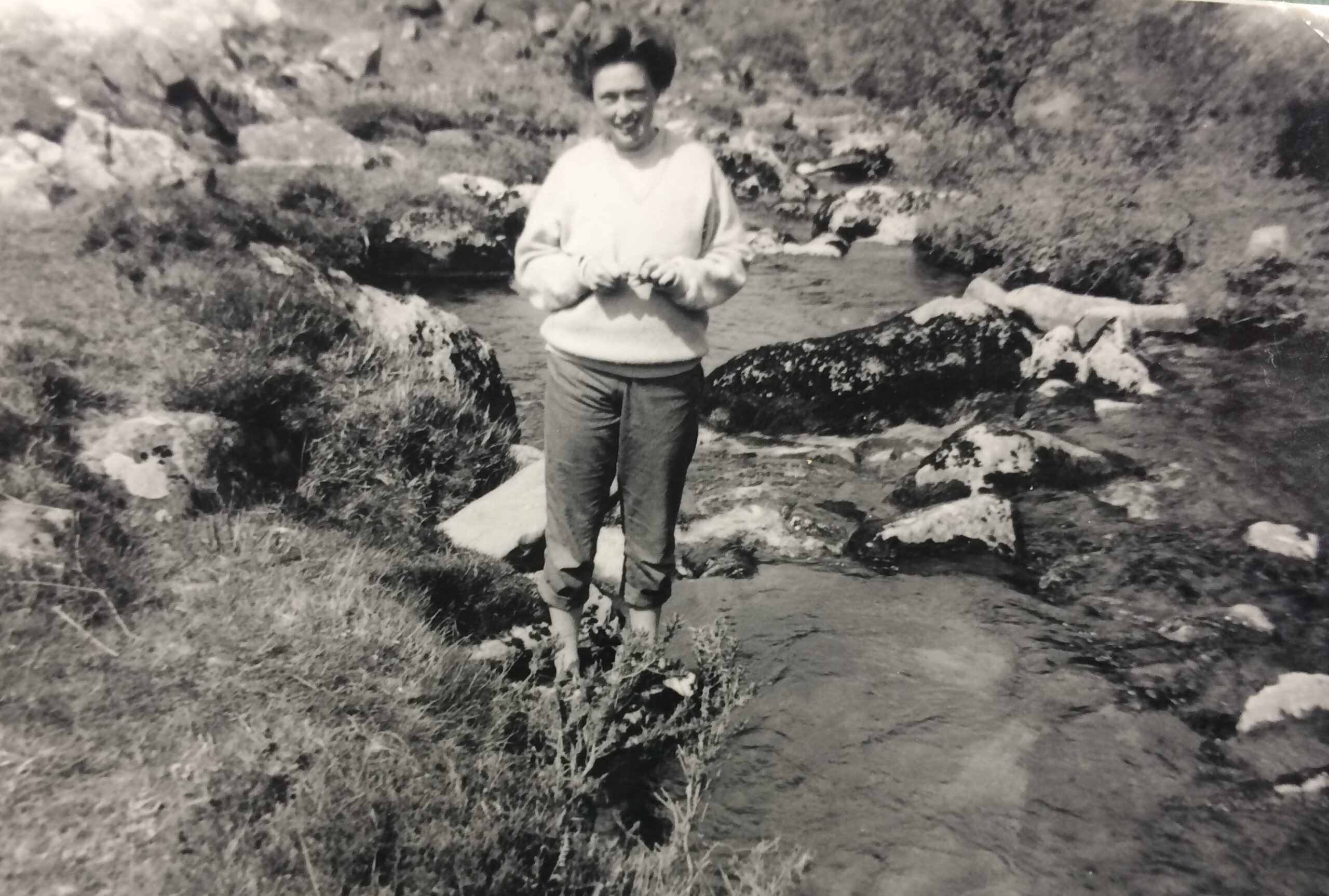 Turning to International Women's Day, we asked Emma for her thoughts and her female role models. "I think it's important that we recognize International Women's Day every year and celebrate women not just on that day, but every day," she says. "It's important to celebrate female power and the incredible work that women have done to gain recognition and equality politically, economically and more.
"Some of the biggest female inspirations in my life have been those closest to me. Growing up, my mum and my grandmother didn't have particularly easy lives, but they worked very hard. They had a passion for Dartmoor and always connected with Mother Nature. Hearing their stories growing up is what really inspired me and has shaped a lot of who I am today.
"My mother is very curious about all the little details, such as listening to bird song and looking at the beauty of leaves on trees. My grandmother loves swimming in the ocean. So, I grew up with those passions in my life. They also had a more spiritual aspect to them as well, being open to myths, legends, old magic, stories of witches and giants that always enthralled me as a child. Now as an adult, that's what I love to share with other people."
Related content: 4 Insight female guests on why they choose to travel solo with us

DARTMOOR'S WOMEN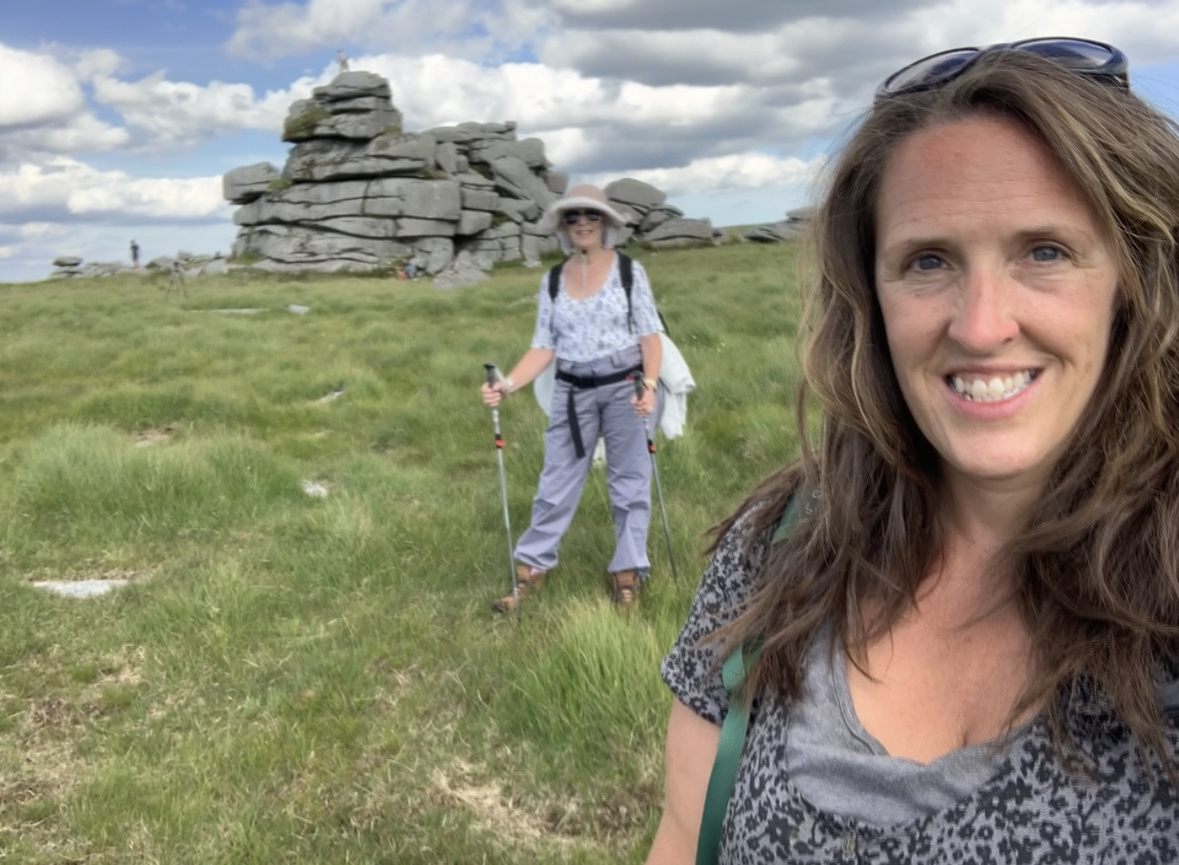 "I am very proud to be a woman from Dartmoor and there are so many inspirational women here doing extraordinary work," says Emma. "To be able to play a small part in that and share my love of this landscape is an honor and I want to inspire more young girls and women to share the love of the natural world and learn how to care for it.
"You see female power all over Dartmoor in all different sectors, including farmers, artists, and craftspeople producing stunning pottery, books, paintings, and sculptures. There's also been an increase in outdoor leaders, with more and more women taking groups walking, pony trekking, wild camping, swimming and kayaking. I think it's a wonderful shift."
Related content: Brewers, bakers and employment makers: Meet the wander women of Croatia
And check out our Insightful Trivia Game to test your travel knowledge. Each week, we introduce you to the world's leading destination experts and challenge you with a quiz to win a monthly travel prize.
Header image credit: Stephen Haywood