Barcelona is renowned as a vibrant hub of artistic expression and architectural wonders. At the heart of its allure lie the magnificent works of Antoni Gaudí. A Gaudi Barcelona exploration is simply not to be missed, to truly appreciate his visionary creations that have left an indelible mark on the cityscape.
We spoke with Amada, a Spanish native and Barcelona Local Expert for over 20 years and this week's Insightful destination expert. She tells us more about this renowned Catalan architect, and some lesser-known Gaudi works that are really worth visiting.
"With Gaudi, nothing is by coincidence," Amada says. "Everything has a reason, a motive. Every little detail is considered, and nothing is there by chance."
You can test your travel knowledge against Amada in this week's Insightful travel trivia game.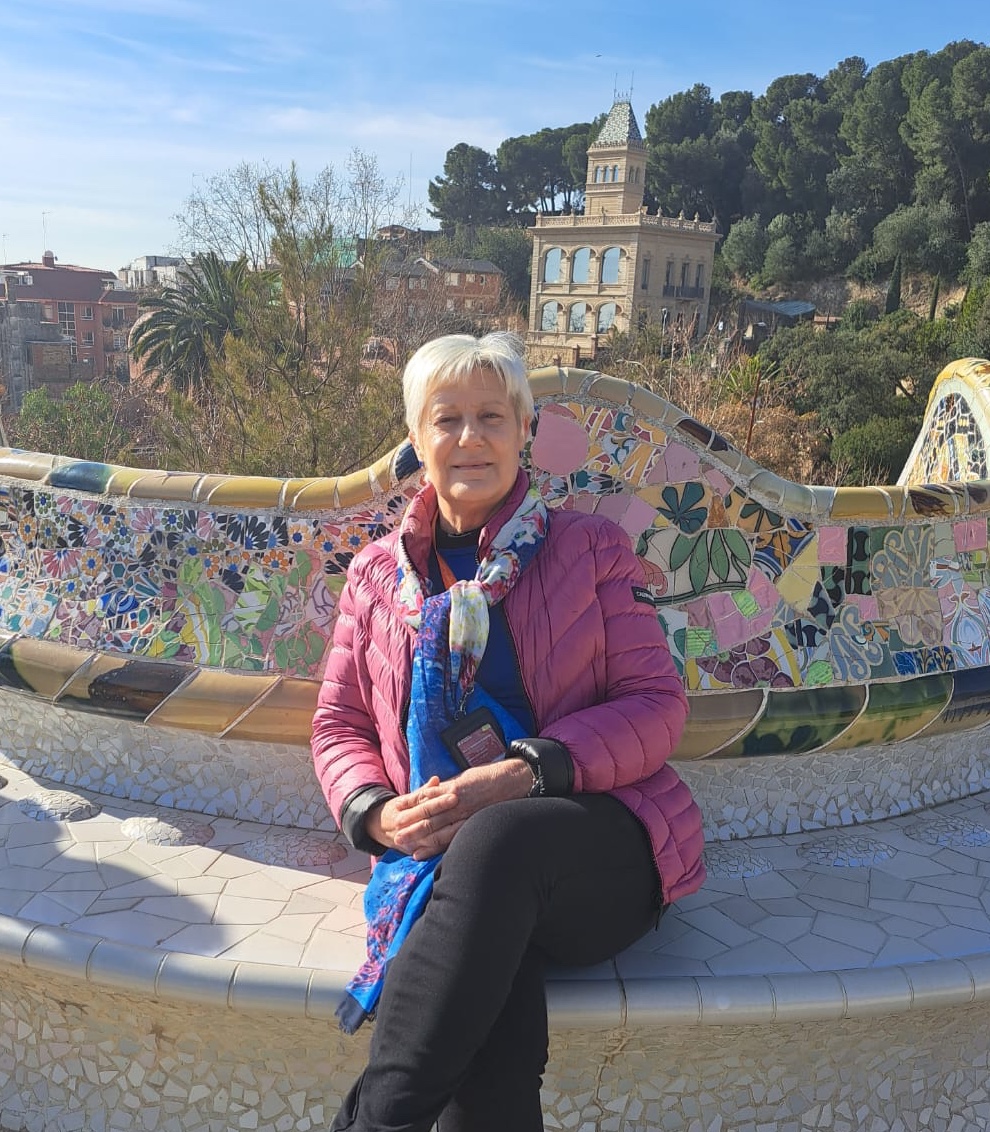 ANTONI GAUDI – AN ARCHITECTURAL LEGEND
Gaudi's distinctive architectural style seamlessly blends organic and geometric elements, showcasing intricate details, vibrant colors, and a harmonious integration with nature. His extravagant, shapeshifting structures, drawing on a wide variety of influences, led him to become one of the most famous architects of the early 20th century.
"Gaudi did not have a happy life," Amada tells us. "He suffered from rheumatism from childhood and had to go slowly." According to researchers, this is partly why he became such a good observer.
"He had plenty of time to watch how the trees and leaves grow, and how nature developed around him. He later came to the conclusion, that nature 'teaches us how to do things.'
"Gaudi would say 'look around, nothing alive is straight. The trees are not straight, and they don't fall. The human body is not a straight line or the animals. Why should my buildings be straight?
"So, the lines of curves that he used are from nature. The hyperboloid, the paraboloids, the conoid and all these geometric figures. He used them because they exist in reality. Straight lines are not really the good ones, they're in fact weak and insufficient."
You might be interested to read: 9 reasons why Best of Spain & Portugal is a simply unmissable tour
LA SAGRADA FAMILIA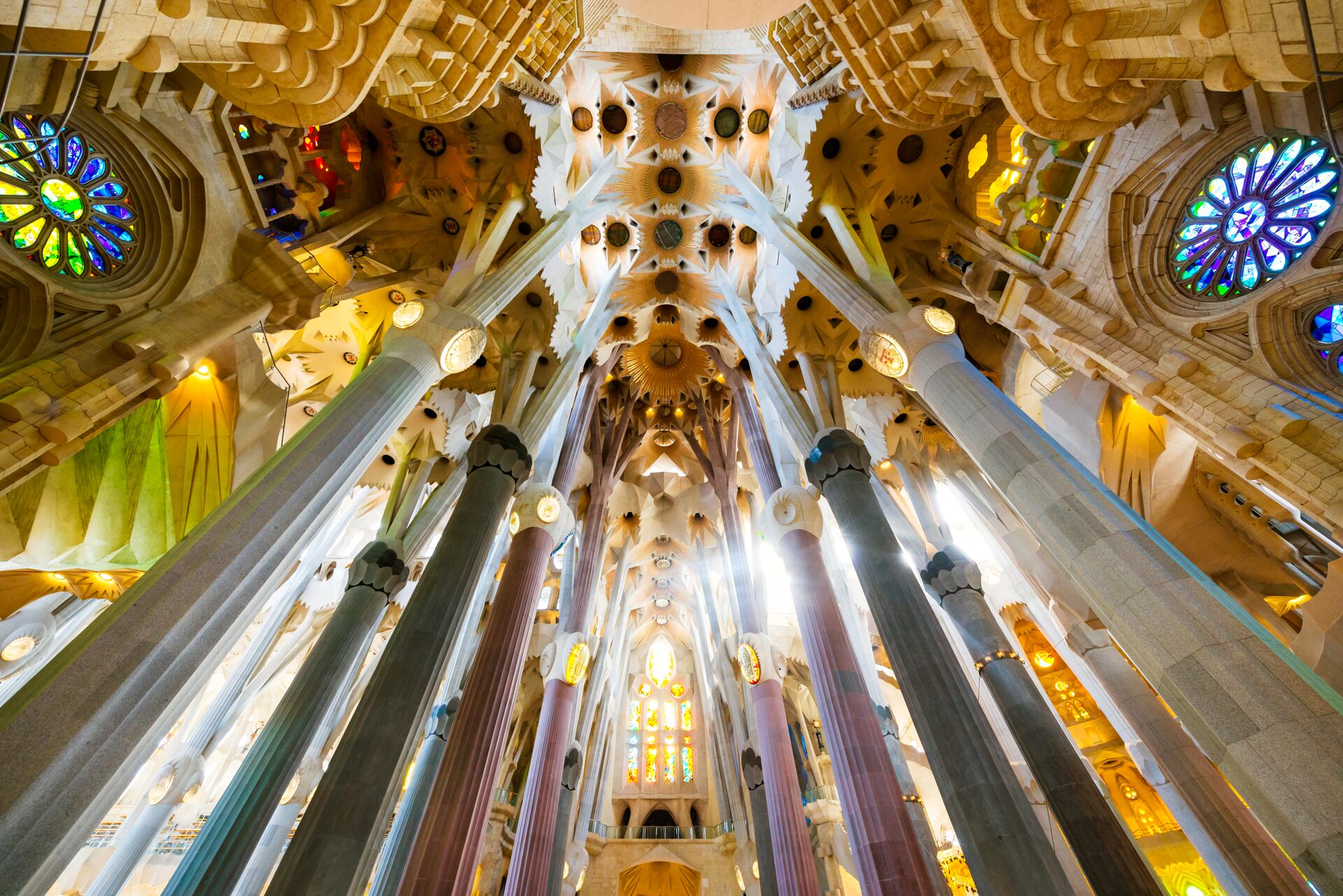 No mention of Gaudi can be made without talking about the Sagrada Familia. This famous church and architectural marvel is one of his most world-renowned works. It is considered to be the symbol of Barcelona by many residents.
The basilica illustrates Gaudí's belief that nature is a divine creation. He aimed to unite Christian speech and biblical parables with intricate natural symbols gracing every column, pinnacle and stained-glass window.
The result is a stunning feat of architecture that, despite its incomplete state and ongoing construction spanning nearly 140 years, has emerged as one of Spain's most frequented landmarks.
"When people see the Sagrada Familia for the first time, it's more than they expect, people sometimes cry," Amada tells us. "It's like nature in architecture, a forest made of rock. It is really impressive and beautiful."
COLONIAL GUELL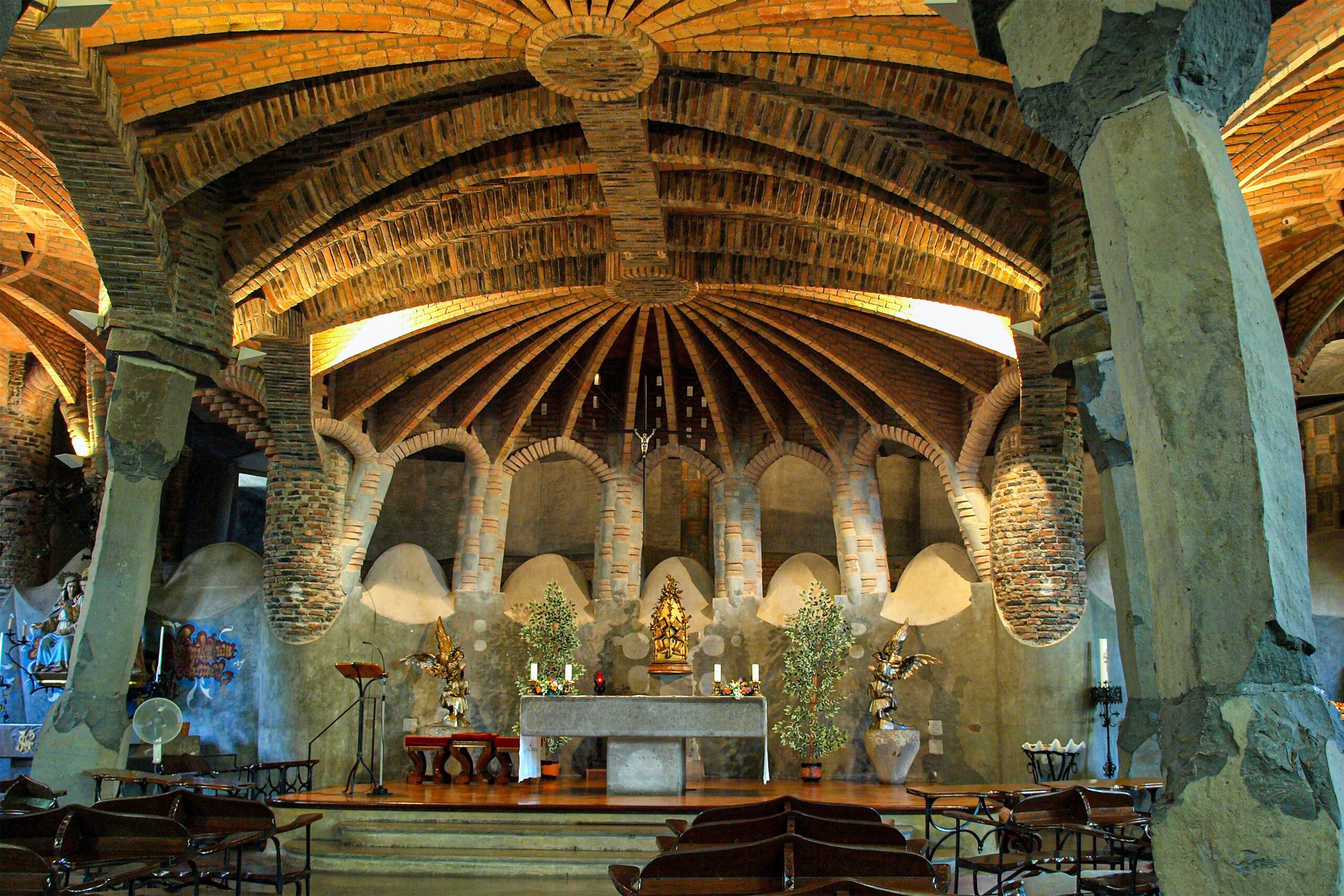 Located 20 km outside the city, the village of Colonial Guell plays an important part in the Gaudi Barcelona story. "The industrial tycoon Eusebi Guell was the first client and subsequent patron of Gaudi," Amada tells us. "In fact, he was a bit of father figure. Gaudi was a gifted person, but he also had this man behind him, supporting him when he doubted himself.
"Mr Guell wanted to take his textile factory out of the city to escape the unions. He bought the land, constructed the factory and housing for the workers and Gaudi was commissioned to build the church.
"The church was never finished," Amada explains. "Gaudi only did the crypt and that took him 14 years (1898 – 1914). But even for only the crypt it is extremely worth going to see.
"Why? Because that work there was the lab for La Sagrada Familia. Gaudi was gaining knowledge, researching materials, the structure of the columns, all in the little crypt in Colonial Guell. In fact, if he had completed the Colonial Guell church, it would probably have been a scale model of La Sagrada Familia. That's why it is so important."
You may also like: Seaside towns, iconic art galleries and more: discover the slow Spanish tour that does it all
"Casa Vicens was the first house Gaudi constructed after his university studies," says Amada of this colorful house built between 1883 and 1885. "Vicens was a businessman who wanted to have a summer house in Barcelona and asked Gaudi to build it.
A highlight of any Gaudi Barcelona tour, she explains that "Gaudi made this small house with a focus on the garden that extended in front, with a waterfall, the atmosphere of the trees and the flowers.
"The house brings outdoors indoors. The same Ivy leaves or carnations or whatever Gaudi found on the land he put it into the house, on the walls, inside the bedrooms in paper mache. It is really delightful."
"The land where Bellesguard stands, was originally the site of the castle of the 15th century King of Aragon – King Martin, the first King of Catalonia," Amada tells us. In the upper part of Barcelona, with stunning views out across the city and the Mediterranean, the site was chosen for its cleaner, healthier air.
"The castle is long destroyed but, when asked to build a new house there, Gaudi said 'I'm going to do the replica of the history of Catalonia.'
"Gaudi was Catalan, and this heritage is evident in the house – it's like the expression and representation of the whole Catalan history. He made a castle for this new family, and it is so authentic of the Catalan mentality, it is an important and interesting site to visit."
You might enjoy: Insight investigates: Why Spain is considered the most passionate of all European destinations
PALAU GUELL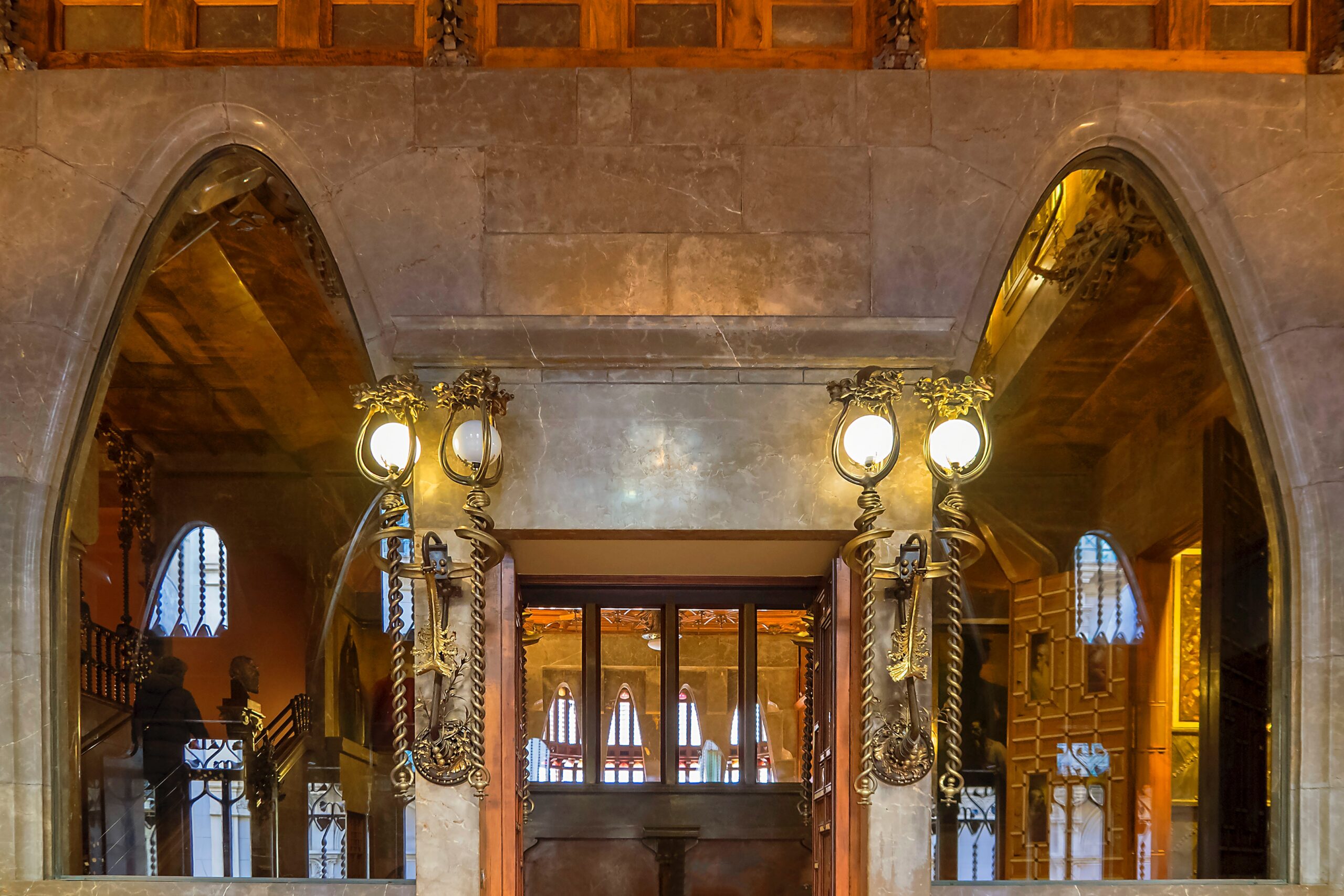 Definitely a lesser-known masterpiece to be found on a Gaudi Barcelona exploration, and one of his most original buildings is Palau Guell. Located in the old part of the city in the La Ravel district, this was the aforementioned Güell's exquisite family home.
Built in the part of the city that was not fashionable for very wealthy families, the Guell's wished to enlarge their grandparents' house "They asked Gaudi to connect with the original house and attach a palace for them," Amada explains. "So, between 1900 and 1909, he created a palace, which is a very interesting Gaudi Barcelona work, in that it looks more towards the interior."
The building's exterior is somewhat understated and very lightly decorated. The surprise lies in its lavish interior.
"Outside was home to workers, prostitutes and people of a lower class and he didn't want the family to and the kids to absorb that atmosphere. So, the palace looks inside, and inside is fantastic. The amount of furniture, the architecture is really worth a look. Rooms are distributed around a central hall, like an internal courtyard which serves as a source of light."
"La Casa Calvet is interesting as it is an apartment building," says Amada. "Built for the Calvet textile family as a place to both live and work, the building was in the middle of others, providing a challenge for Gaudi because he had no more space.
The resulting building façade is elegant, with symmetry and straight lines, quite untypical for Gaudi.
"This was the only building for which Gaudi received a prize," says Amada. "Despite his fame, Gaudi never got any recognition from his fellow citizens. He was the crazy one to the local people in his time. But in 1900 La Casa Calvet was awarded the 'best building of the city.'
Nowadays the ground floor is open as a restaurant. Serving innovative Mediterranean cuisine, it provides a welcome rest on a Gaudi Barcelona voyage. "Here you can sit and dine in an Art Nuveau building made by Gaudi, it's a real treat."
You might also enjoy reading: Isolation is out, cultural capitals are in: Why everyone is set to fall back in love with big city life this year
BEAUTIFUL BARCELONA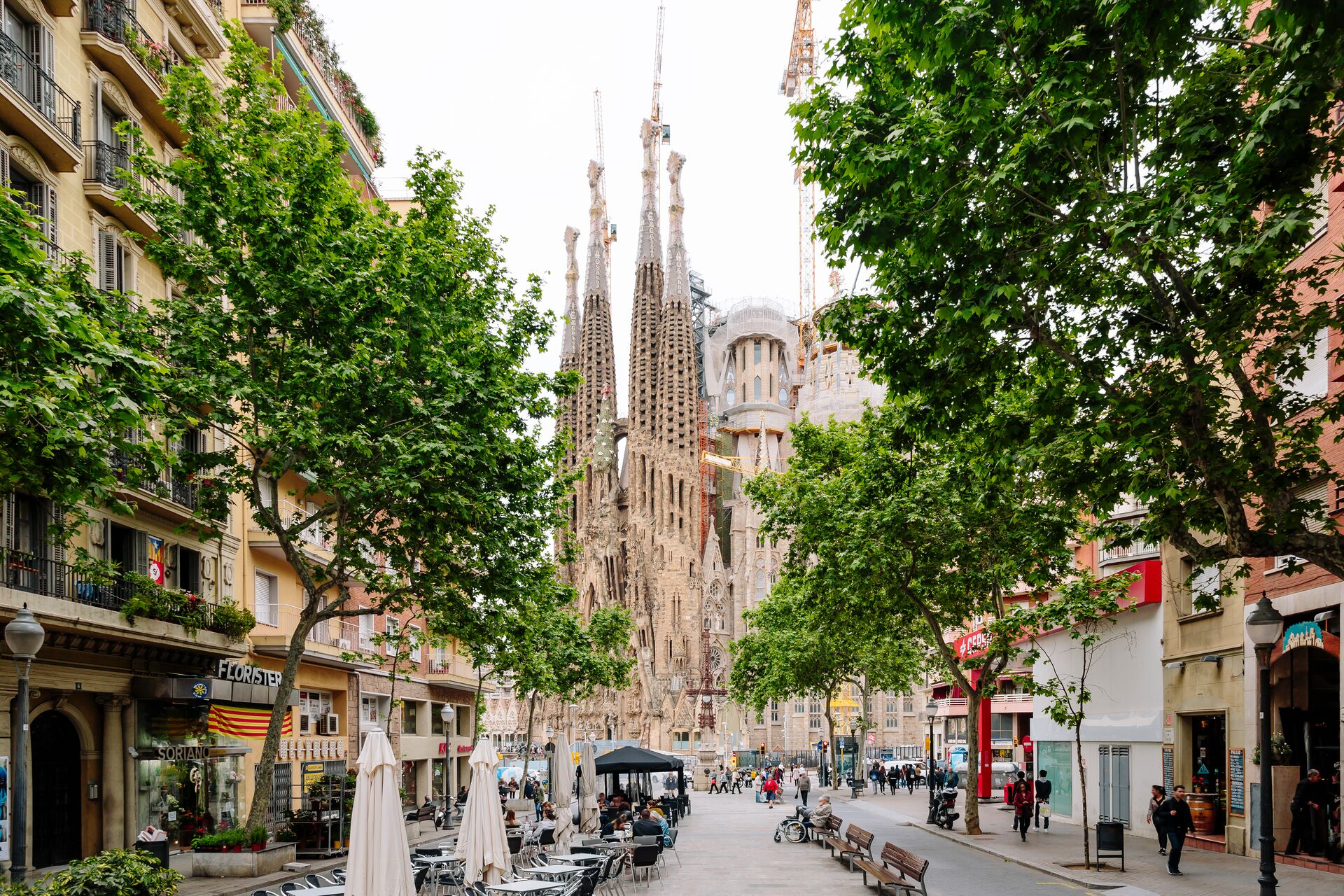 "In this beautiful city there is so much to see," Amada enthuses. "You have the sea, the beach and the old town with its Roman remains. You've also a brand-new area featuring architecture by the famous Jean Nouvel and Frank Gehry. So it's attractive in all different aspects.
"But for sure one of the main features that attracts people is Gaudi, he is like our hero. When people think Barcelona, they assimilate the name Gaudi immediately."
If you're inspired to follow the Gaudi Barcelona trail, you'll have plenty of time on many of our Spain tours. Savor paella in its original home of Valencia, admire the Moorish architecture of Andalucía and enjoy many other Iberian delights.
You can also test your travel knowledge against Amada and other Insightful destination experts. Each week, our Insightful Trivia Game challenges you with a quiz to win a monthly travel prize.