A land of unparalleled natural beauty, Ireland has to be seen to be believed. From rugged coastlines to rolling green hills, mystical forests to serene lakes, this island nation is home to a treasure trove of breathtaking natural sights and landscapes. Combine this with the warmest of welcomes and castles, cuisine and craic, a visit to the Emerald Isle as it is affectionally known will leave you yearning for more.
To tempt you further, we've highlighted some of the best natural sights that you can enjoy.
For travel inspiration: Ireland destination guide
The Cliffs of Moher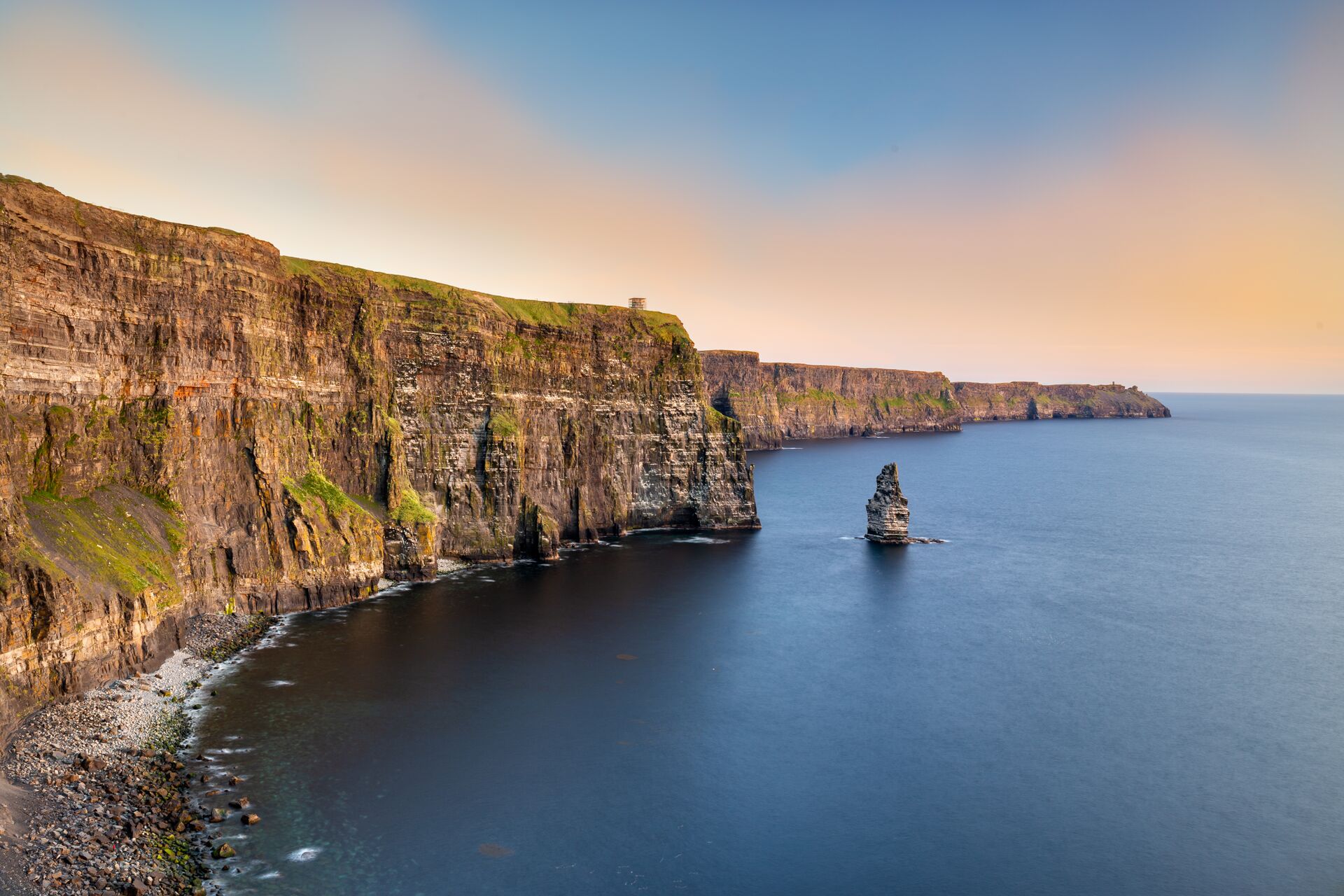 Stretching for approximately 5 miles along the rugged western coast of Ireland and soaring to heights of 700 feet, the Cliffs of Moher are nothing short of spectacular. The sheer scale of the cliff face and the vertical drop into the churning waters below is one of Ireland's most captivating natural sights. A haven for birdlife, thousands of seabirds make their nests on the rocky ledges, including puffins and razorbills.
Visitors can walk along the cliffs on paved pathways to enjoy spectacular views over the Atlantic Ocean. To the north and west lie the Aran Islands, Galway Bay, the Twelve Bens Mountains, and the Maam Turk Mountain Range. To the south, you'll see Loop Head, with the Kerry coast in the distance. At the summit proudly stands O'Brien's Tower, another of Ireland's most iconic landmarks.
Walk the cliffs on: Undiscovered Ireland, Focus on Ireland, Irish Elegance
You may also enjoy reading: The ultimate 1-week Ireland tour does exist – how Irish Elegance does it all
The Ring of Kerry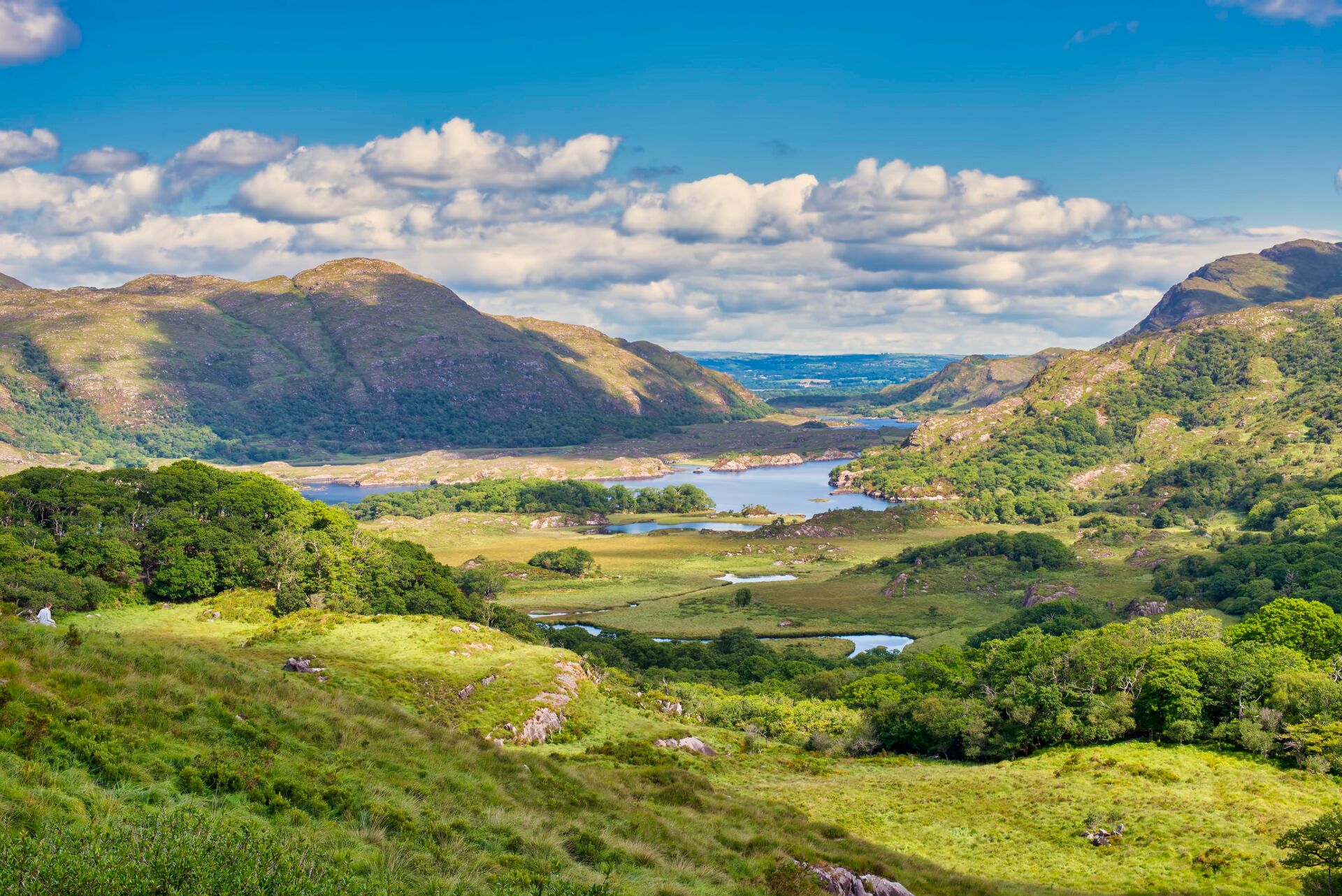 If you like scenic drives, then you're in for a treat in southwestern Ireland. The Ring of Kerry, a picturesque 111-mile circular route on the Iveragh Peninsula, has become one of Ireland's most famous tourist destinations, and for good reason.
This spectacular route weaves its way through a diverse tapestry of stunning landscapes, from coastal cliffs and pristine beaches to rugged mountains and lush green valleys. Sit back, relax and enjoy some of the most beautiful natural sights and vistas in the world.
Throughout its history, the Ring of Kerry has been home to ancient monastic settlements and medieval forts such as Staigue Fort, a well-preserved stone fort dating back to the Iron Age. The region also boasts vibrant Gaelic culture, with traditional music, dance and storytelling still thriving in the villages along the way.
Weave through charming towns like Killarney, Kenmare and Cahersiveen, each offering a unique glimpse into local life. Travel with Insight on Irish Elegance and meet the Ring of Kerry inhabitants for yourself on a fascinating MAKE TRAVEL MATTER® Experience.
Join John on his family-run seaweed farm, located on the pristine Irish coastline of the Wild Atlantic Way at Derrynane. Here you'll learn all about the uses for seaweed, how it is cultivated, and all about sustainable farming practices that protect the wild Irish Atlantic coasts.
You may also enjoy reading: MAKE TRAVEL MATTER®: Why developing meaningful travel experiences has never been more important
See the Ring of Kerry on: Britain & Ireland Explorer, Focus on Ireland
Connemara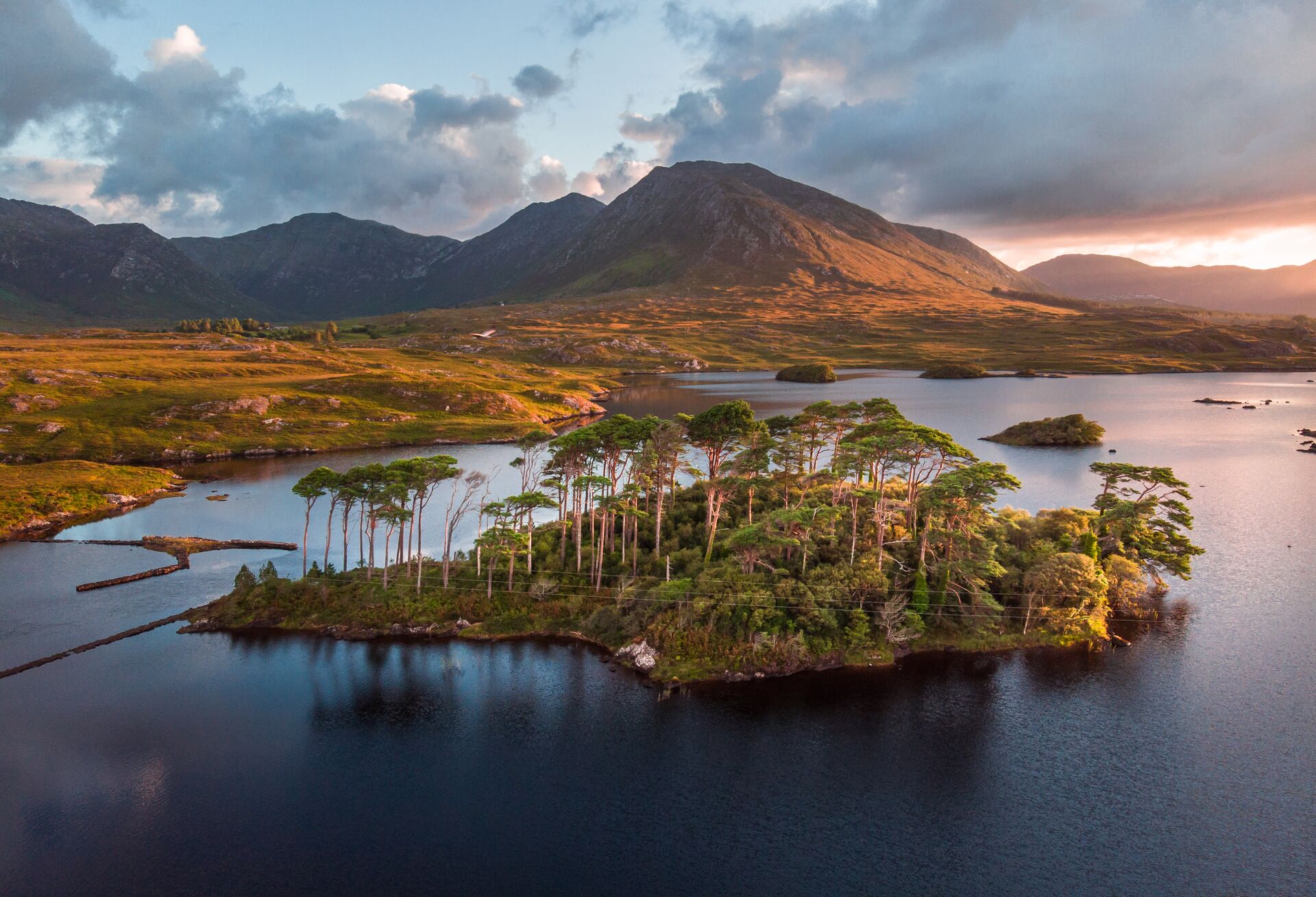 'Just the lunar quality, the remoteness, the wildness, the loneliness of it' said Oscar Wilde of Connemara, describing it as 'wild mountainous country, in every way magnificent'. A region of County Galway, Connemara encapsulates the rugged beauty and ecological diversity of the west of Ireland.
A wonderland of rivers, lakes and silent hills, the area is best explored through its magnificent national park covering just under 3,000 hectares. Ireland's nature at its best, the park's landscape is dominated by the starkly beautiful Twelve Bens Mountain range, a series of rugged peaks that provide a stunning backdrop to the surrounding countryside.
Blanketing the lower slopes of the mountains are expanses of bogland, heath and grassland, which support a wide array of flora and fauna, including rare and protected species, including the sturdy Connemara pony.
Explore Connemara and get into the heart of Galway nature with Insight as you join a MAKE TRAVEL MATTER® Experience at one of Ireland's oldest oyster farms. DK Connemara oysters have a distinctive taste as they are bred in the pure water that runs off the limestone hills of the Connemara National Park. See for yourself as you taste oysters direct from the sea, and learn how the farm is leading the way in biodiversity and packaging for farming.
Discover this on: Irish Elegance
Read more about tasting Connemara's oysters: Farm to Table, and beyond: how dining with Insight does a world of good
Cavan Burren Park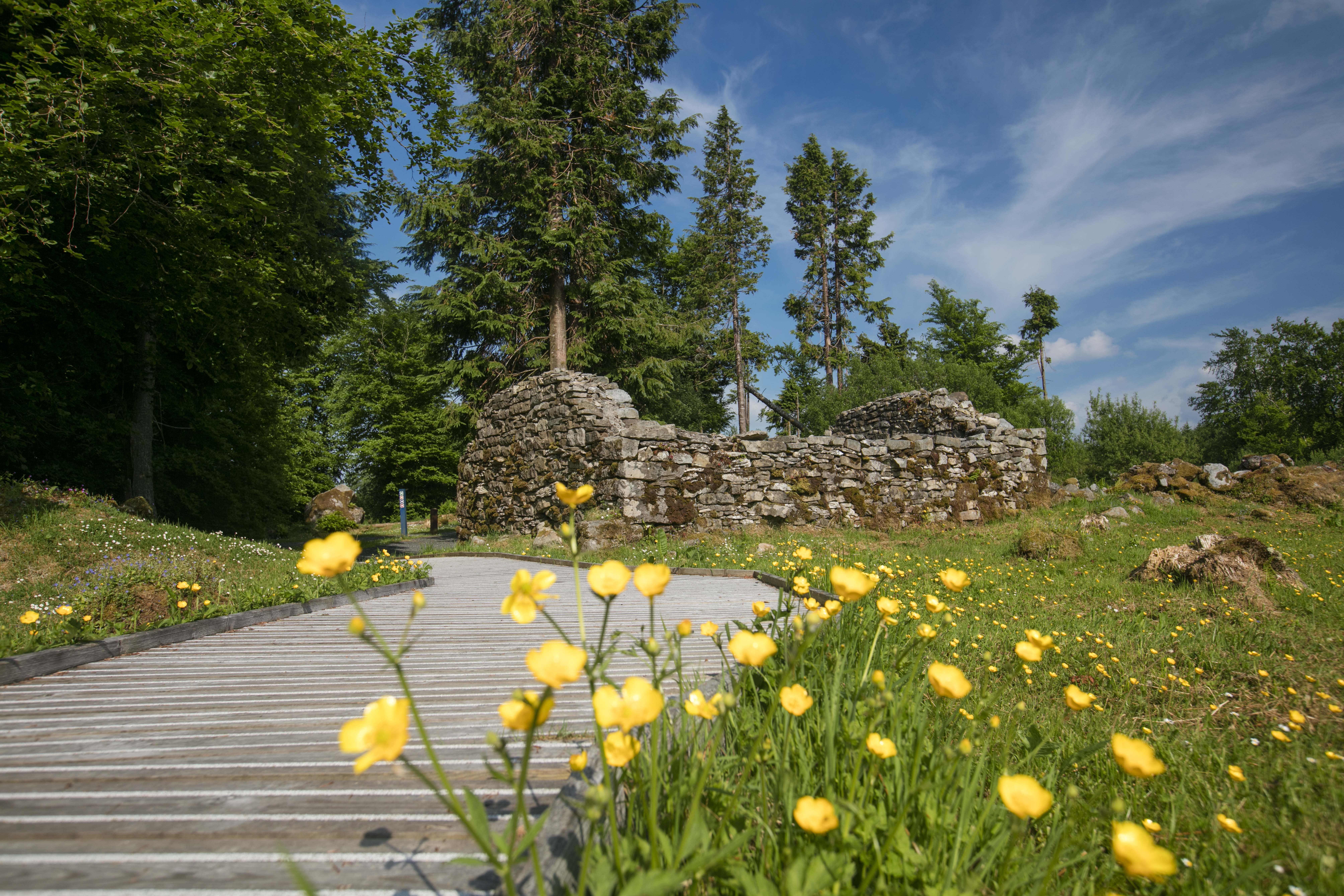 While Ireland's coastline dazzles, the hidden gems and natural beauty of its central region are simply outstanding, and Cavan Burren Park is one of the highlights. The perfect destination for travelers seeking a more tranquil and off-the-beaten-path experience, it's also a history lovers paradise.
Located in County Cavan, this unique park covers approximately 1,500 acres and is renowned for its distinctive karst limestone terrain, which dates back to the Carboniferous period, approximately 330 million years ago.
One of the park's standout features is its striking collection of megalithic tombs and ancient rock art, with two popular sites being the Wedge Tomb and the Tullygubban Wedge Tomb. Characterized by their huge stones, they showcase the area's profound historical significance and offer a fascinating glimpse into Ireland's prehistoric past. The park also boasts an array of circular stone features known as 'cursus monuments' that were likely used for ceremonial purposes in ancient times.
In addition to its historical treasures, Cavan Burren Park is a haven for nature enthusiasts. Visitors can explore a network of walking trails that wind through lush woodlands, limestone pavements and serene lakeshores. And, if you love birdwatching and wildlife photography, then you'll be spoiled for choice.
You may also be interested to read: Why fall is the best time to travel for nature photographers
The Fermanagh Lakelands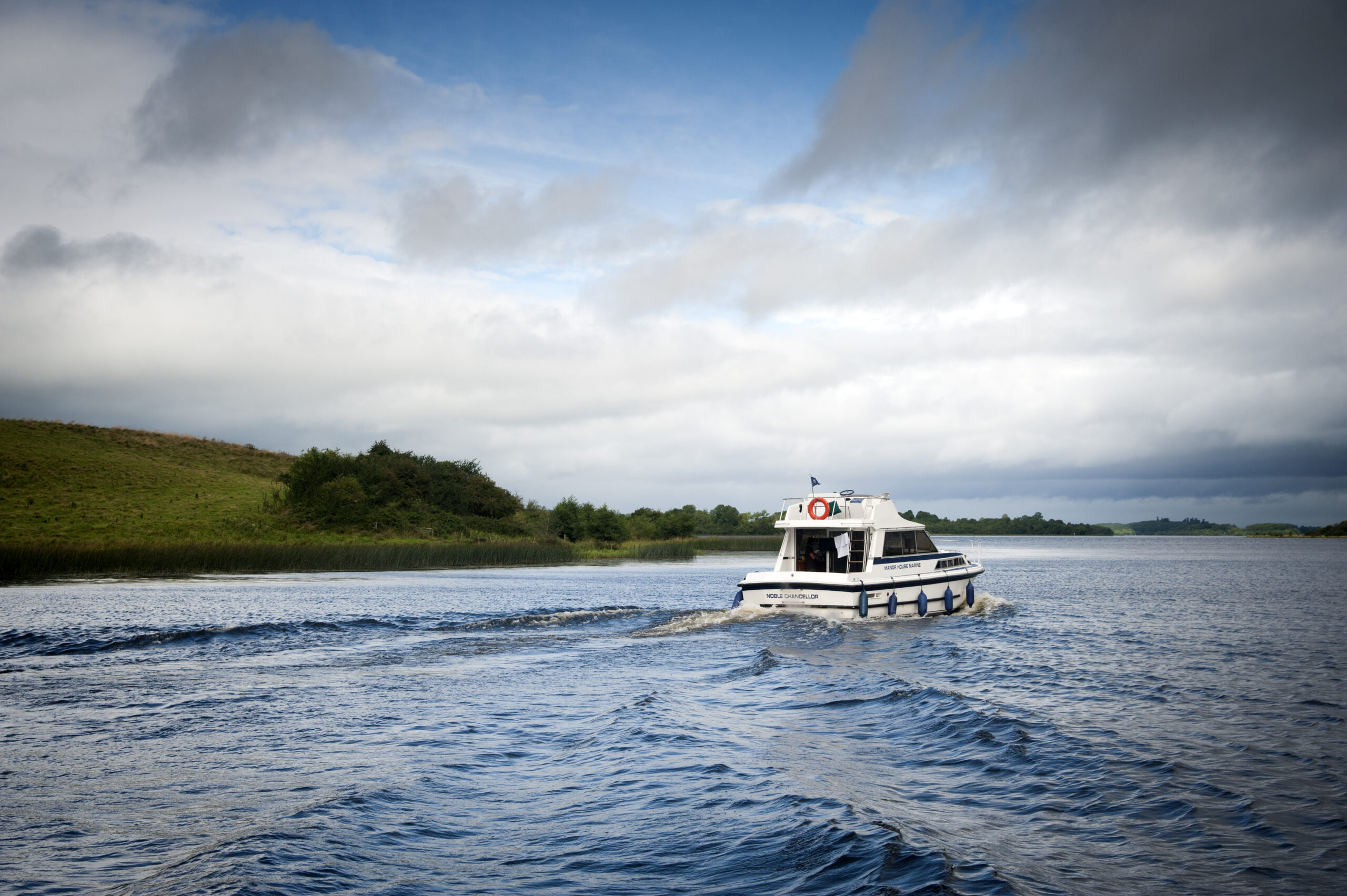 A hidden gem nestled in the heart of Northern Ireland, the Fermanagh Lakelands is a tranquil and enchanting destination, characterized by its labyrinthine network of lakes, rivers, and waterways.
The highlight of the lakelands is Lough Erne, the largest lake in Northern Ireland. Consisting of two interconnected lakes, Upper Lough Erne and Lower Lough Erne, these shimmering expanses of water are dotted with countless islands. Many of which house historic ruins and ancient monastic sites.
Boating, fishing, and water sports are popular activities here, and the best way to see the area. Towns like Enniskillen and Belleek are also well worth a visit, full of friendly locals and showcasing the beauty of Northern Ireland nature.
Giant's Causeway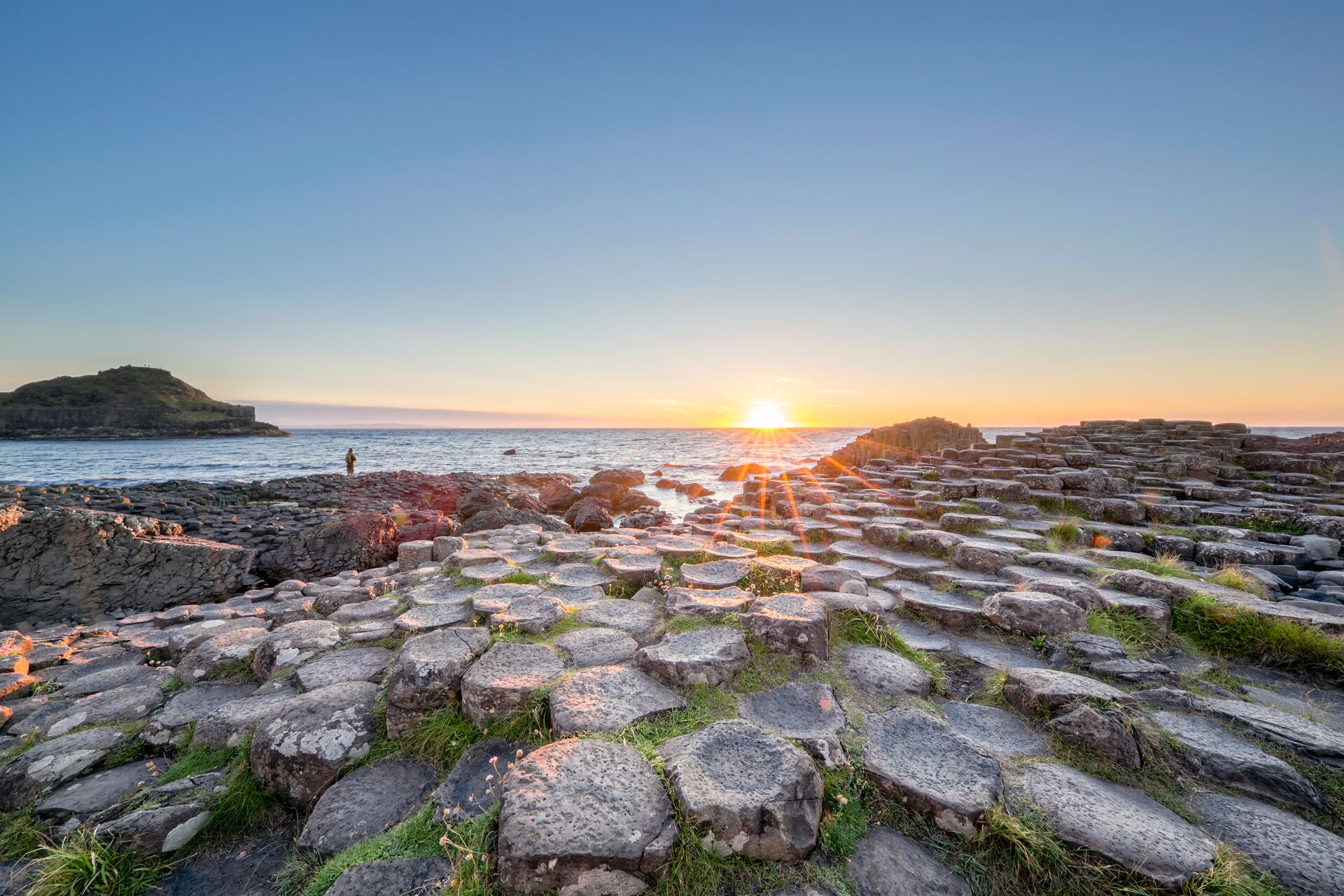 The Giant's Causeway is arguably one of nature's most remarkable creations. This UNESCO World Heritage Site, renowned for its unique and perplexing hexagonal basalt columns, has intrigued visitors for centuries.
Located on the rugged coast of County Antrim in Northern Ireland, local folklore attributes the formation of the Giant's Causeway to the legendary giant Finn McCool, who supposedly built the causeway to reach Scotland. However, the geological history of the Giant's Causeway dates back over 60 million years.
During a period of intense volcanic eruptions, molten basaltic lava flowed into the sea, rapidly cooling and solidifying. The distinctive hexagonal shapes of the columns were formed as the lava contracted and cracked in a natural process known as columnar jointing.
The result is a vast expanse of interlocking basalt columns that appear almost man-made in their precision. Extending down to the sea and on beneath the surface, some columns reach heights of up to 12 meters (40 feet).
Travel with us on Country Roads of Ireland and join an expert guide for a MAKE TRAVEL MATTER® Experience at this, one of Ireland's most mystifying natural sights. You'll learn how the National Trust is enabling farming and biodiversity to work together, supporting both wildlife and quality food production.
You may enjoy reading: Travel Director Siobhan, on the important role folklore plays in understanding Irish culture
Ashford Castle and Estate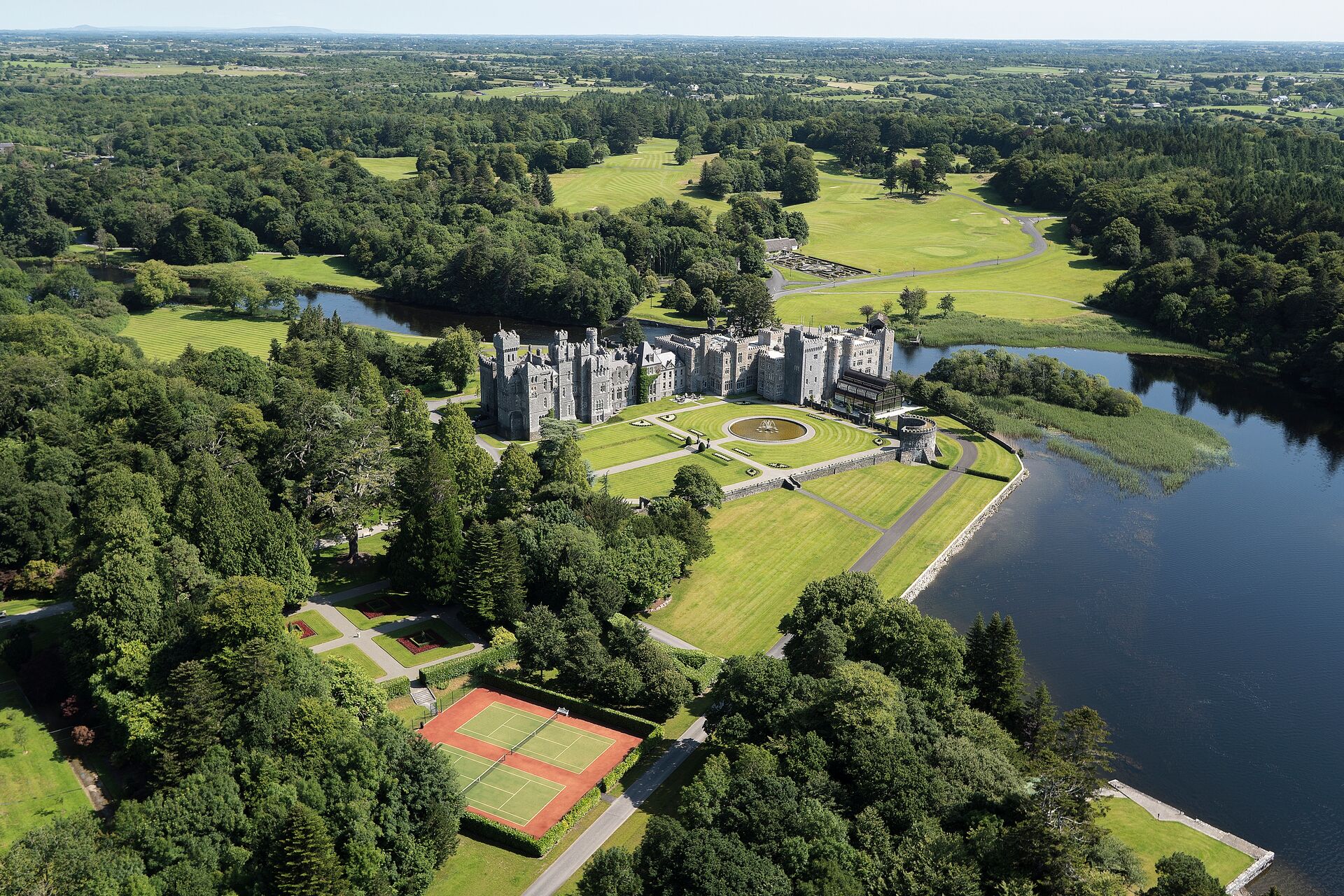 It is said that there are approximately 30,000 castles and castle ruins in Ireland. With many of them wielding the most stunning estates, they make for a decadent way to enjoy Ireland's natural beauty.
One such historic landmark is the 13th Century Ashford Castle, now an exceptional five-star hotel. Situated on the serene shores of Lough Corrib in County Mayo, there's no better way to immerse yourself in the beauty of the Irish countryside.
Originally constructed in 1228 as a defensive fortress for the Anglo-Norman de Burgo family, Ashford Castle has witnessed centuries of history, including battles, sieges and royal visits. In 1852, it was transformed into a neo-Gothic masterpiece, thanks to the visionary efforts of Sir Benjamin Lee Guinness, of the Guinness brewing family. Majorly refurbished in 2013, the castle was brought back to its former regal glory as a luxurious five-star retreat.
Spanning over 350 acres, the castle grounds are spectacular – surrounded by lush woodlands and the pristine waters of Lough Corrib. One of Ireland's largest and most pristine lakes, the Lough is a serene spot to take in breathtaking views, go fishing or simply relax by the water's edge.
Enjoy a stylish stay here on Irish Elegance
Read more: This is the absolute best hotel to stay in, according to our travel experts