Succulent, memorable and bursting with flavour, Farm to Table dining not only tastes amazing, it benefits the planet too. A key feature on many Insight itineraries, this is dining at its most natural.
Through thoughtfully sourced restaurants and innovative dining experiences, we invite you to enjoy a bounty of home grown and locally sourced produce as you travel. Wine, cheese, vegetables, bread, honey, seafood and jams, and that's just for starters.
As well as providing an exceptional culinary experience for guests, our dining experiences enhance one of our key sustainability goals, 'to increase use of local and organic across our supply chain by 2025' as defined in our Sustainability Strategy, How We Tread Right.
Launched in 2020, our How We Tread Right sustainability strategy is linked to 11 measurable goals, underpinned by the United Nations Sustainable Development Goals. This is how we at Insight (and our sister brands at the Travel Corporation) ensure we're protecting our planet, its people and its wildlife. And you can see how we're measuring up in our latest Impact Report, released today.
You might enjoy reading: MAKE TRAVEL MATTER®: Why developing meaningful travel experiences has never been more important
Championing local and organic produce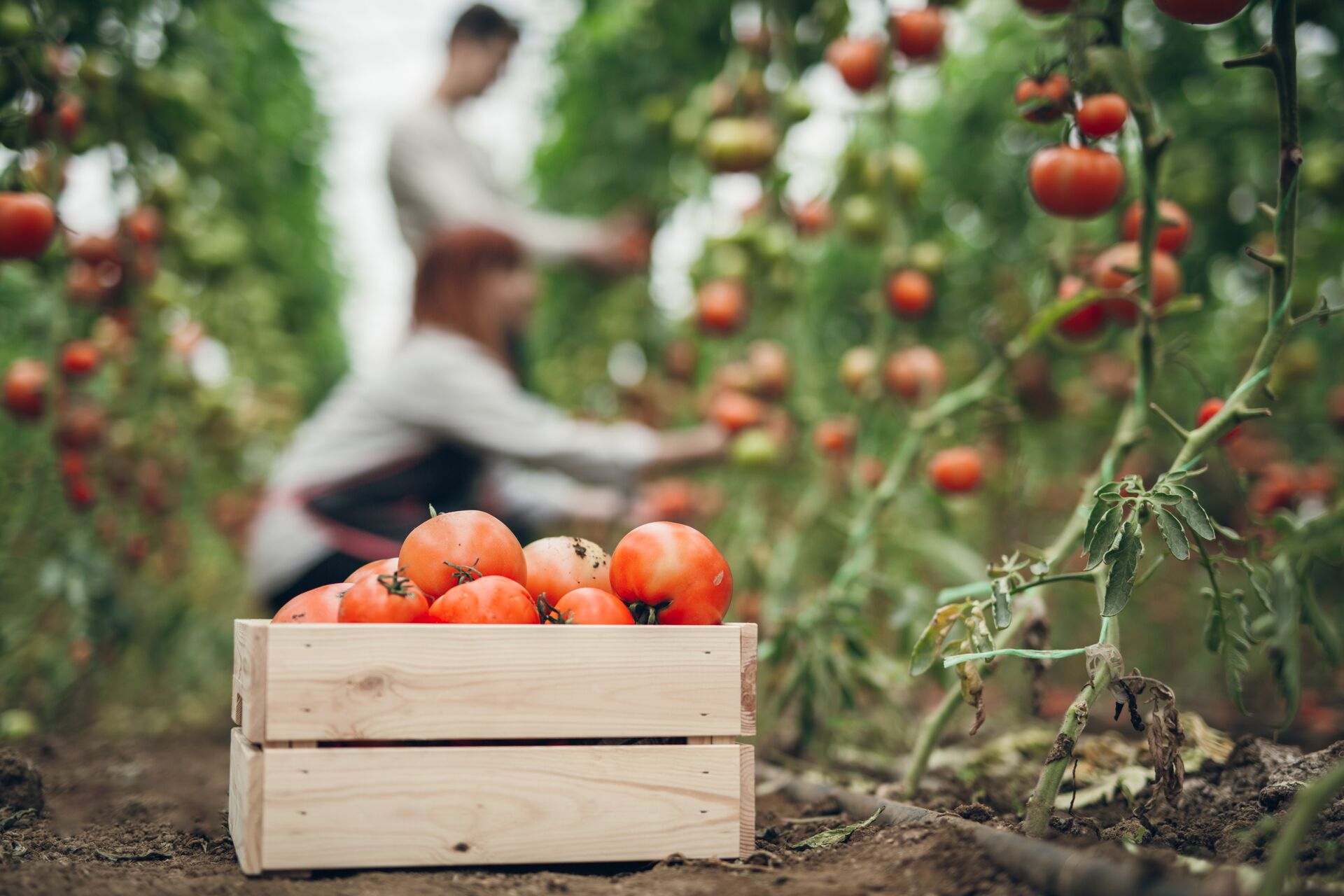 Dining on local and organic produce brings a host of benefits to individuals, communities and the environment. It offers a more flavorful and nutritious dining experience, supports local economies, promotes sustainable food production, decreases the carbon emissions associated with transporting food, and fosters a greater connection between diners, food and nature.
The Farm to Table concept is just one of the ways to celebrate local and organic produce, with the added enjoyment and satisfaction of seeing where many of the ingredients are actually grown. Understanding where our food comes from and the effort it takes to grow it fosters appreciation for the natural world and can inspire conscious choices regarding our food consumption.
By patronizing local, family-owned businesses and supporting sustainable farms and restaurants, every traveler can contribute to a healthier and more sustainable food system for the benefit of future generations. And this ethos underpins many of the dining experiences that await on your Insight tours.
You may also be interested to read: Measure, reduce, restore and evolve: Our journey to hitting Net Zero by 2050
Felin Fach Griffin pub, Wales - Farm to Table lunch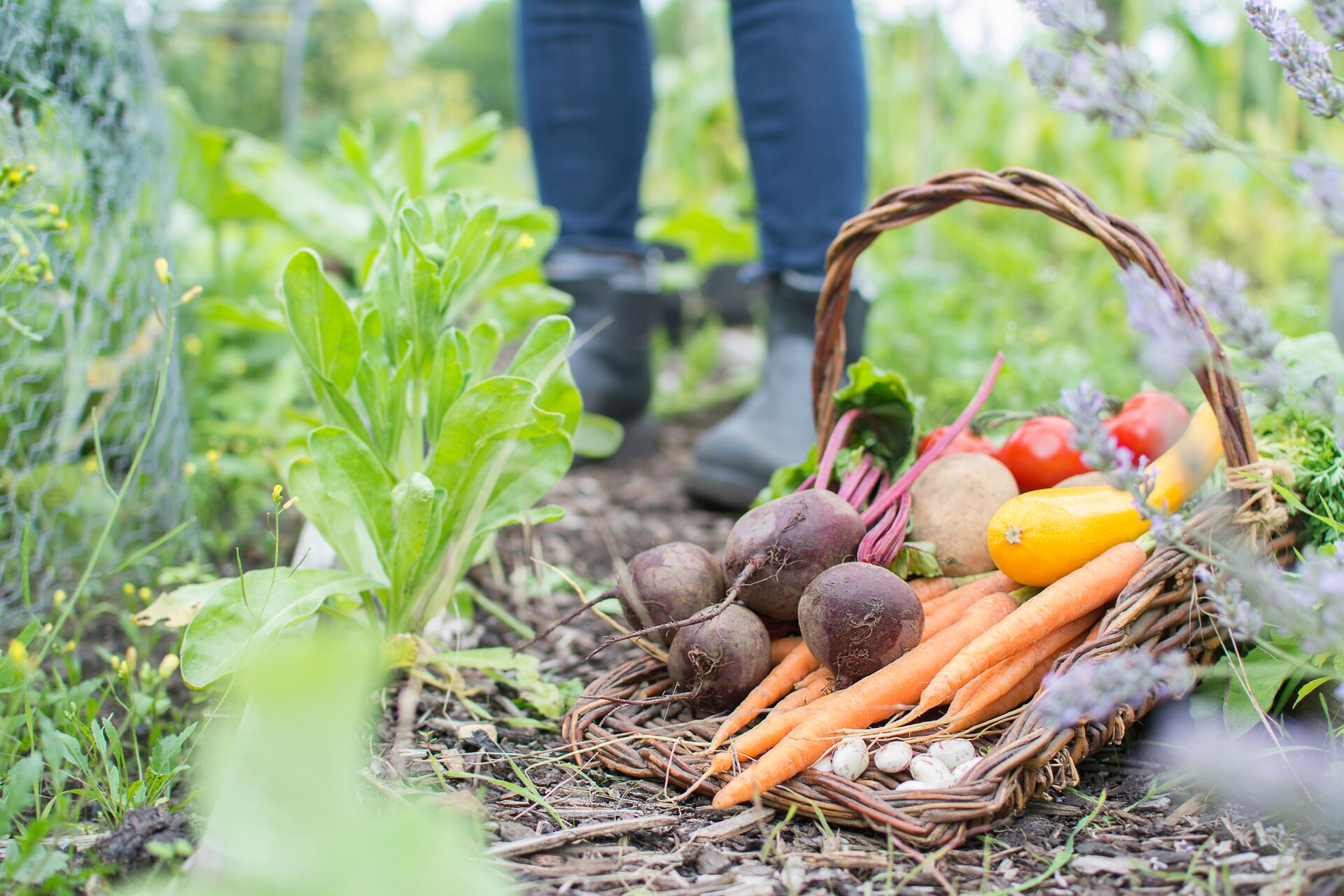 In the fertile green landscapes of Wales, the Felin Fach Griffin pub invites you to indulge in a delicious Farm to Table lunch. Enjoy a tasty meal made of local and organic ingredients, mostly sourced from their kitchen garden. Here they grow a large variety of fresh fruits and vegetables including strawberries, apples, pears, rhubarb, leeks and cabbages which make up their seasonal menu.
A key element of all Insight Farm to Table dining experiences, you'll meet the owners to understand what goes into the creation of the meal, beyond what is on the plate. At the Felin Fach Griffin pub, take a tour of the garden, discover how the produce is used to create the dishes and learn about sustainable food production.
Discover this on: Country Roads of Wales, Devon & Cornwall
Read more: 7 Farm to Table dining experiences you can enjoy with Insight
Trattoria Terra Madre, Italy - Pasta making and Farm to Table lunch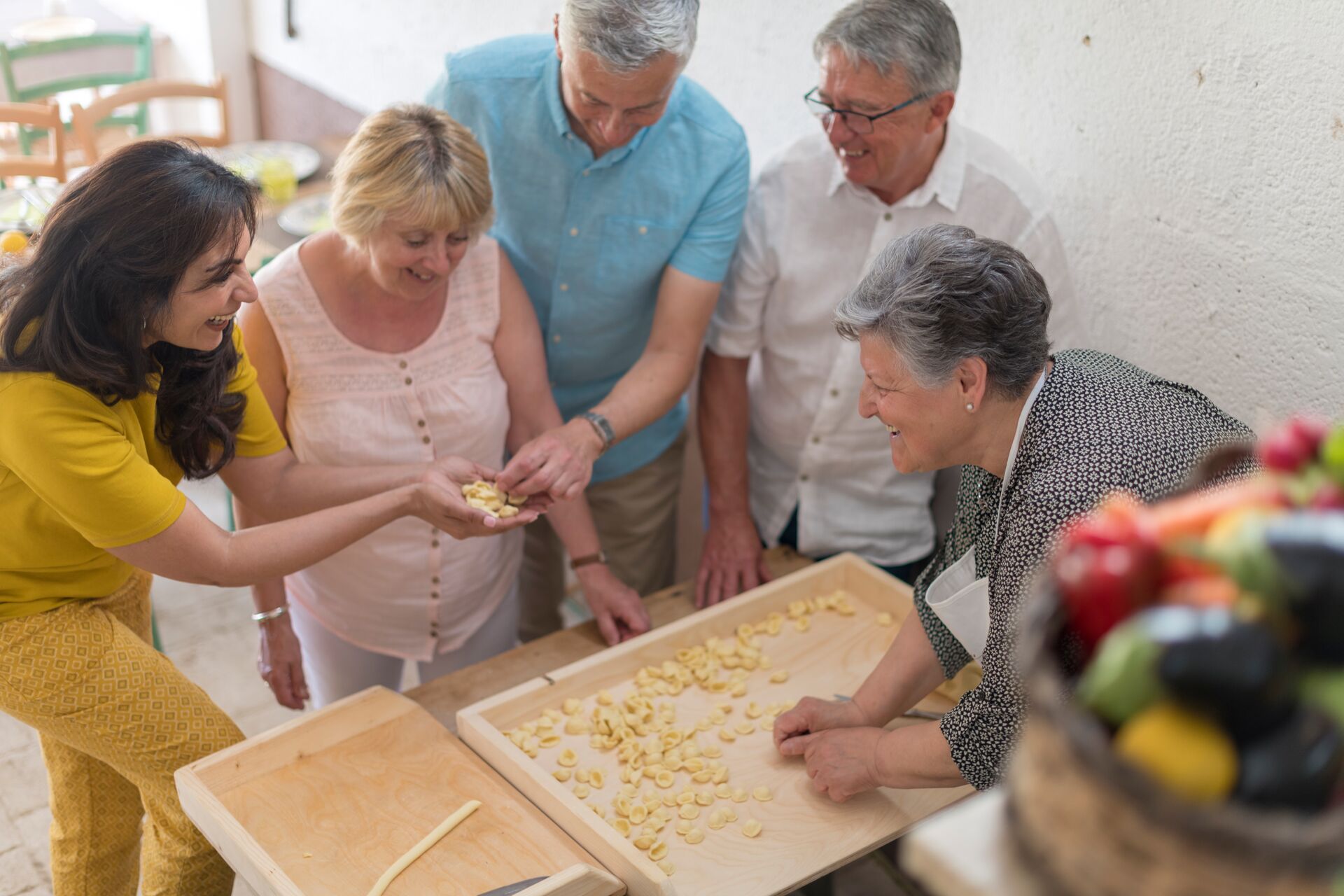 There's no better way to live the 'dolce vita' than by making your own pasta in Italy. At the charming Terra Madre restaurant, Nonna shares her culinary secrets with a pasta making demonstration, using expertise honed through generations.
With mouths watering, you're then treated to a four course Farm-to-Table lunch on this special MAKE TRAVEL MATTER® Experience. Enjoy produce grown organically and harvested on site, learn about their sustainable agricultural processes and see how excess produce is donated to their community
Discover this on: Grand Italy & Sicily
You might enjoy: How you can experience the slow food movement while traveling with Insight
Menemsha Room, Martha's Vineyard, USA - Sea to Table dinner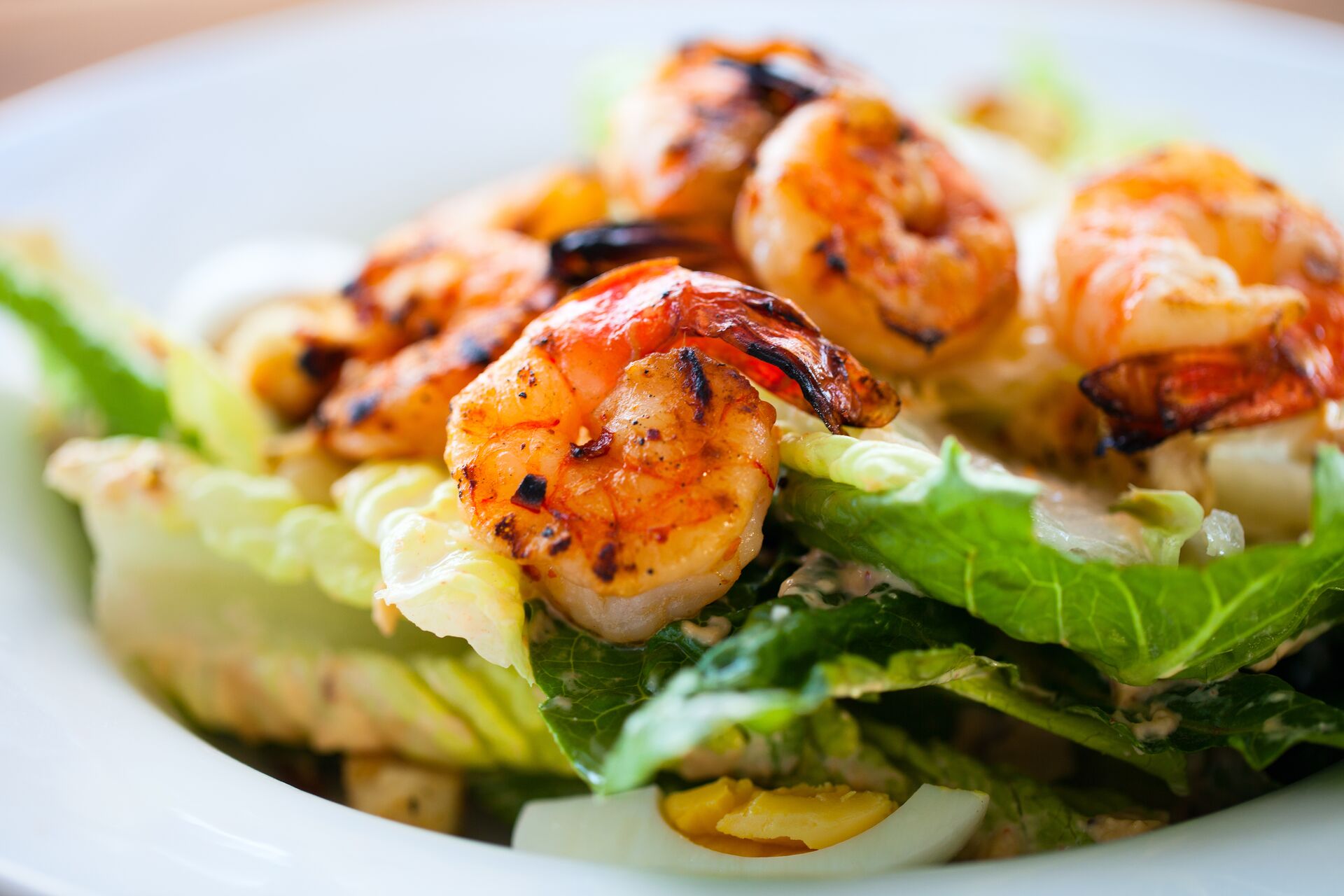 Sea to Table dining spectacularly showcases the season's freshest offerings from local farms, fishing boats, foragers and markets. And the Menemsha Room serves up the finest dishes from local Martha's Vineyard suppliers, combined with breathtaking views of the Edgartown Harbor. Fresh clams, lobster, cod and oysters, caught just off the coast are just some of the highlights of the menu. Just one of Sea to Table dinners that feature on our tours.
Deliciously decadent, locally sourced seafood not only enhances flavors but also supports local fishing communities and establishments. Who in return promote sustainable fishing practices and contribute to the conservation of marine ecosystems.
Discover this on: Boston Cape Cod & The Islands
Connemara, Ireland - Oyster tasting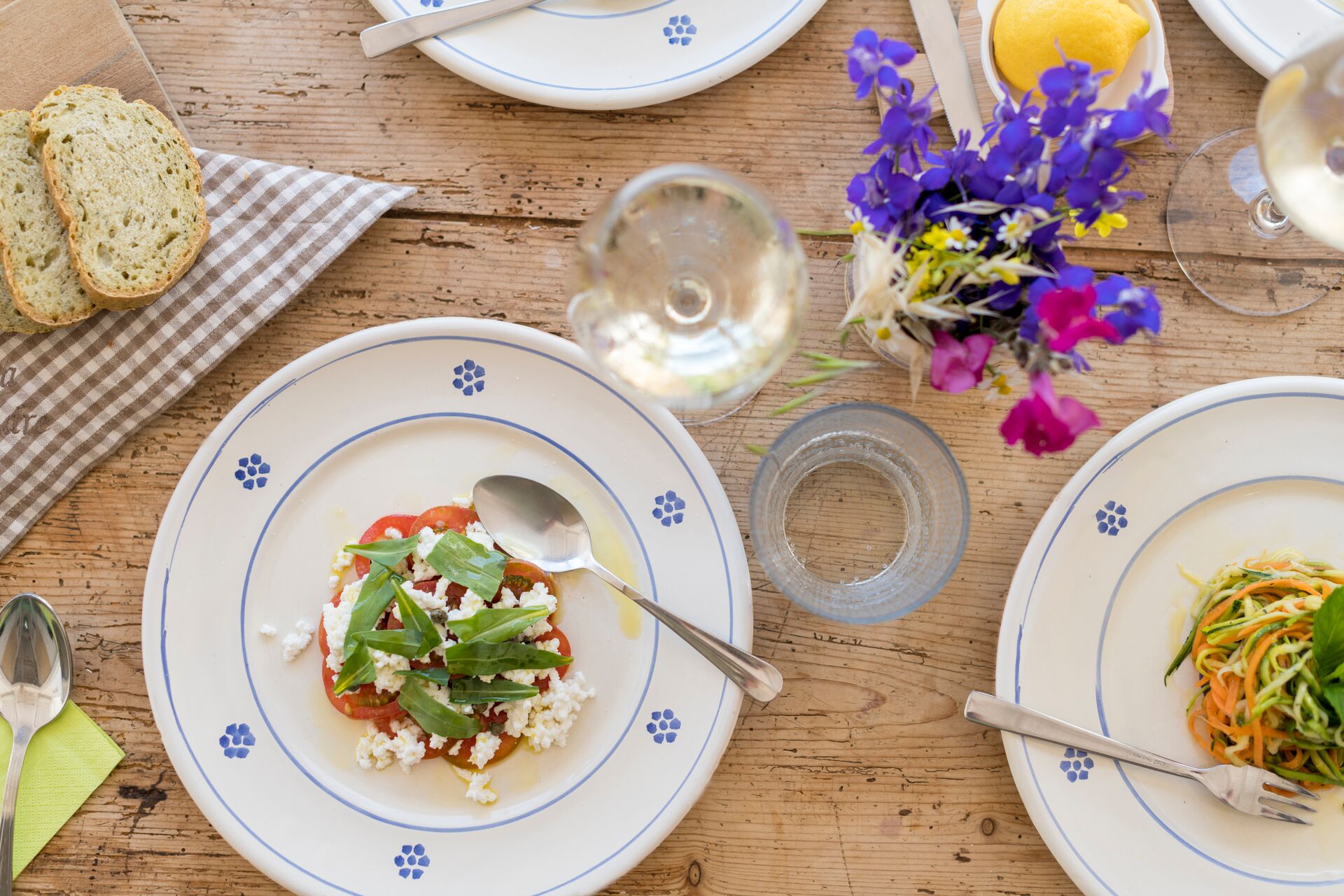 Off the beaten path, through the stunning Killary Harbour lies the DK Connemara Oyster farm, one of the oldest in Ireland. Their oysters are bred in pure water that runs off the limestone hills of the Connemara National Park. Taste the unique flavors, plucked fresh from the sea that morning.
DK Connemara oysters lead the way in biodiversity and packaging for farming. You'll also learn about the farm's sustainability initiatives, on this enlightening and tasty MAKE TRAVEL MATTER® Experience.
Discover this on Irish Elegance
You might enjoy reading: The Ultimate 1 Week Ireland tour does exist: How Irish Elegance does it all
Domaine Wannaz, Switzerland – Biodynamic Wines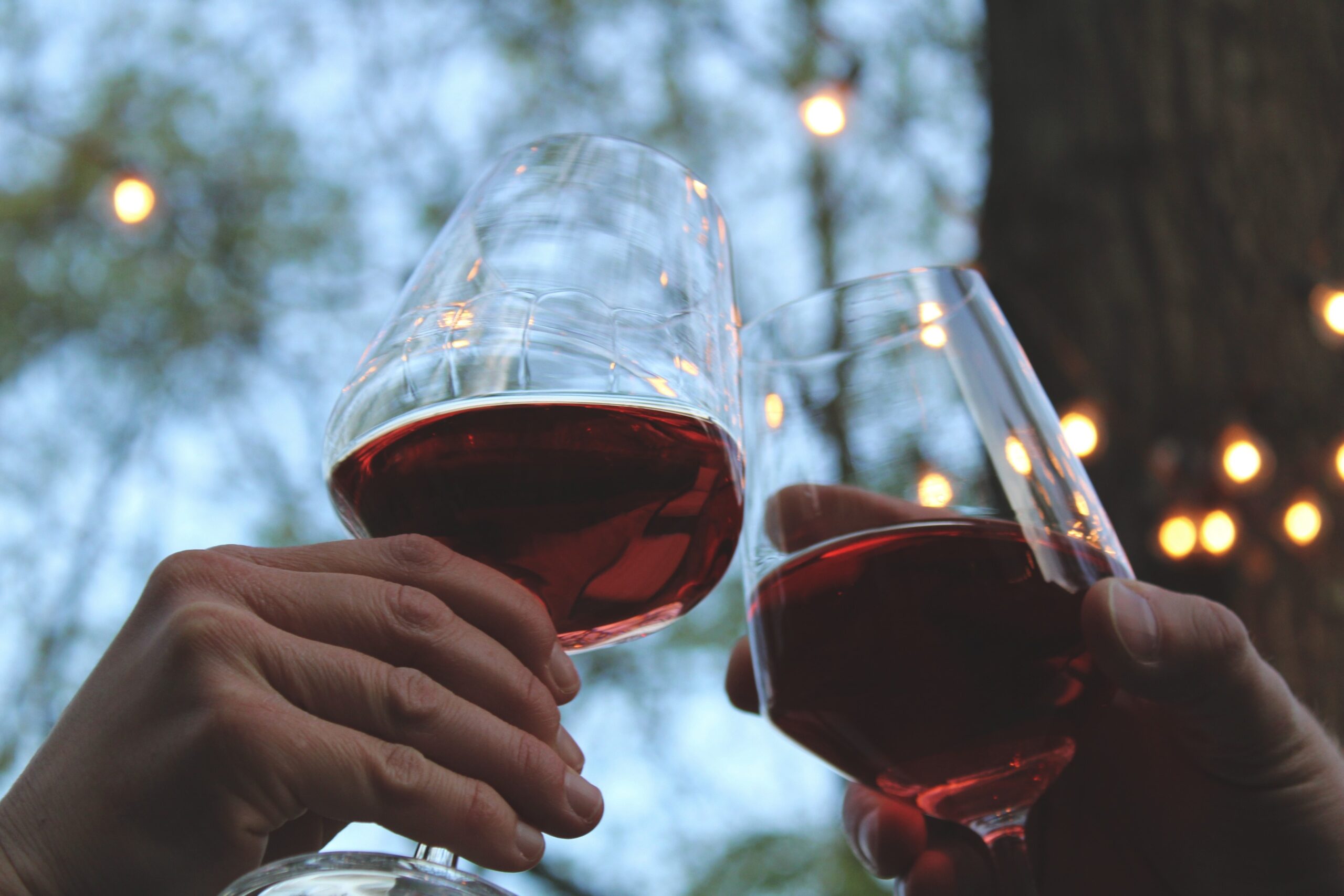 And so much more
From tasting and learning the science behind Spirulina ice cream in Iceland, to foraging walks to discover the bounty of England's countryside, there's so many ways in which you can experience locally and organically sourced produce on our tours.
A Navajo cookout in Arizona connects you to Native American culture. A tour of Essex Food Market in New York city reveals how they promote affordable food for the community. Catch crawfish in Lafayette USA, taste olive oil in France, take a foodie walk in India and dine with the Indigenous Sami people in Norway.
You may also be interested to read: Insight Investigates: What is greenwashing and how to avoid it
Our Impact Report at a glance
Protecting our planet, its people and wildlife has always been at the heart of our journeys. And we've made some big commitments as part of our 5-year sustainability strategy How We Tread Right, across climate action, sustainable food production, responsible consumption, diversity, equity and inclusion, and animal welfare.
Today we've released our second annual Impact Report, so you can see how we're progressing against our goals and how we are making a difference. Here's some of our progress at a glance:
GOAL 1: Reach net zero GHG emissions by 2050 – We're the first global tour operator to have our near-term, long-term and net zero targets validated by the Science Based Targets initiative, and last year we launched our industry-first Carbon Fund, to support our decarbonization journey
GOAL 4: Increase use of local and organic food products across our supply chain – Farm-to-table dining experiences are featured on many itineraries, showcasing the benefit of locally and sustainably grown produce.
GOAL 5: Reduce printed brochures by 50% by 2025 – We've reduced our printed brochures by 83%.
GOAL 6: Eliminate unnecessary single-use plastics – Offered reward program to give guests the option to donate to a reforestation project in lieu of receiving physical gifts.
GOAL 7: Include at least 1 MAKE TRAVEL MATTER® Experience across 50% of itineraries by 2025 – Delivered 70 MAKE TRAVEL MATTER® Experiences across 93% of itineraries.
GOAL 9: Increase our diversity and inclusion efforts – Launched Woman Only trips supporting solo female travelers and businesswomen.
GOAL 10: Complete 30,000 volunteer hours by 2025 – Along with our sister brands, our teams completed 7,471 volunteering hours in 2022, bringing our total to 46% of our goal.
GOAL 11: Animal Welfare – 100% of our wildlife experiences continue to adhere to our Animal Welfare Policy.