From private viewings with champagne in hand, to exclusive mountaintop dining, we offer our guests some truly iconic and unique travel experiences. Take a look at seven of the best.
1. VATICAN MUSEUMS WITH EXCLUSIVE ACCESS - ROME, ITALY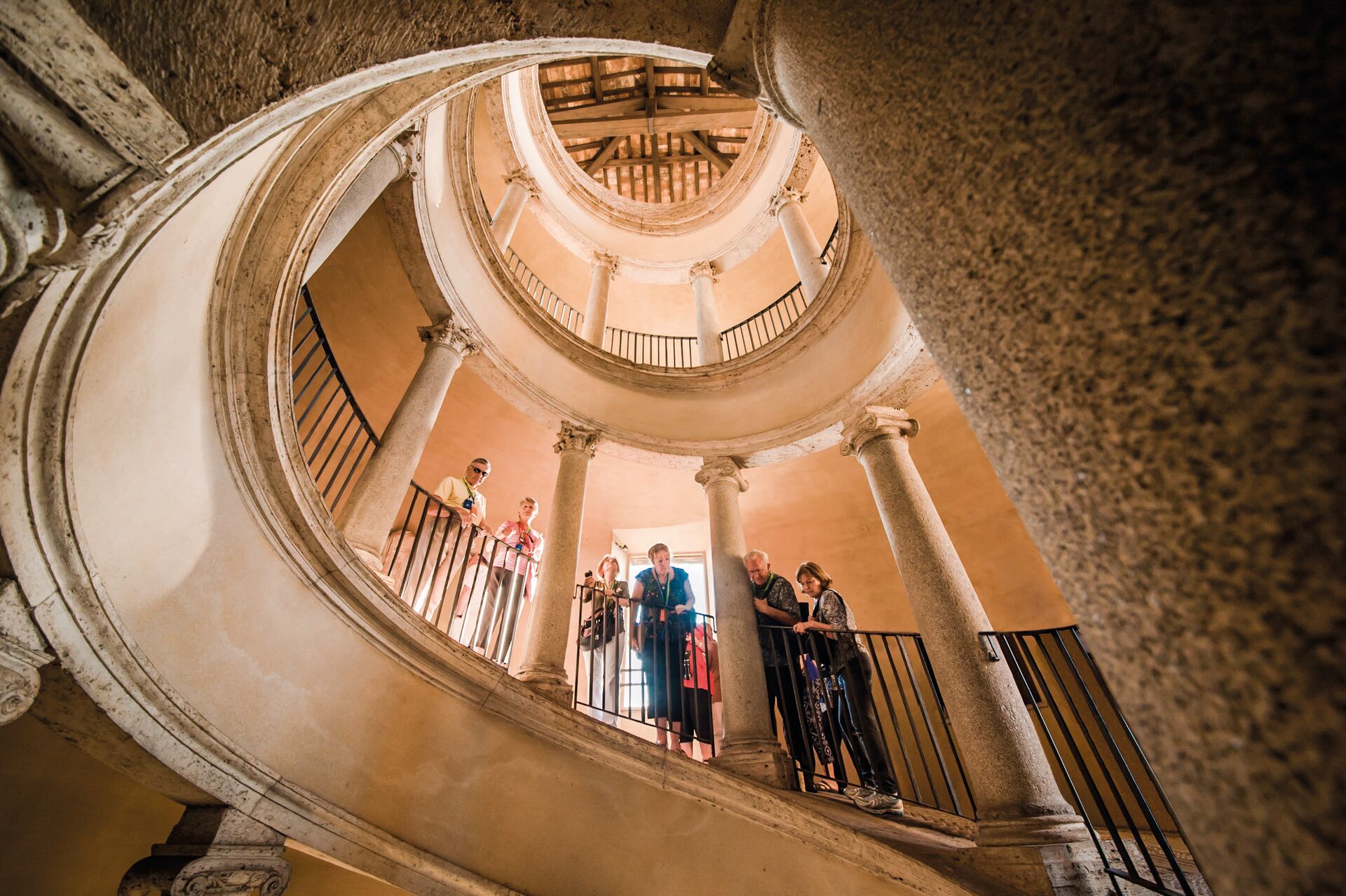 Exploring the masterpieces of the Vatican Museums is awe inspiring, but with exclusive access it is one of the world's truly unique travel experiences. Sweep past the waiting people as you skip the lines to start your visit. Admire exquisite paintings in the Papal apartments and Raphael rooms including the "School of Athens" and see the Sistine Chapel with Michelangelo's frescos soaring across the ceilings.
Then, tucked inside the large square tower of the Pio-Clementine Palace is a breathtaking spiraling structure. This is the original Bramante staircase, a double helix spiral, shaped centuries before DNA was discovered. It is off limits to the public, but not for guests of Insight.
Join your expert guide for a very exclusive and rare exploration of the Bramante staircase. Climb to the top for a breathtaking secret view of Rome and the Vatican Estate. Carved in stone by the famous Tuscan architect Donato Bramante, the staircase serves as an incomparable example of Renaissance architecture. Only open to exclusive guests, there is also a second, more modern staircase designed by Giuseppe Momo in 1932 that is open to the public.
Discover this on: Best of Italy, Grand Italy & Sicily, Highlights of Europe
Read more: This is the European country Insight guests most want to visit this summer
2. AFTERNOON TEA WITH SIR LUDOVIK - SCOTLAND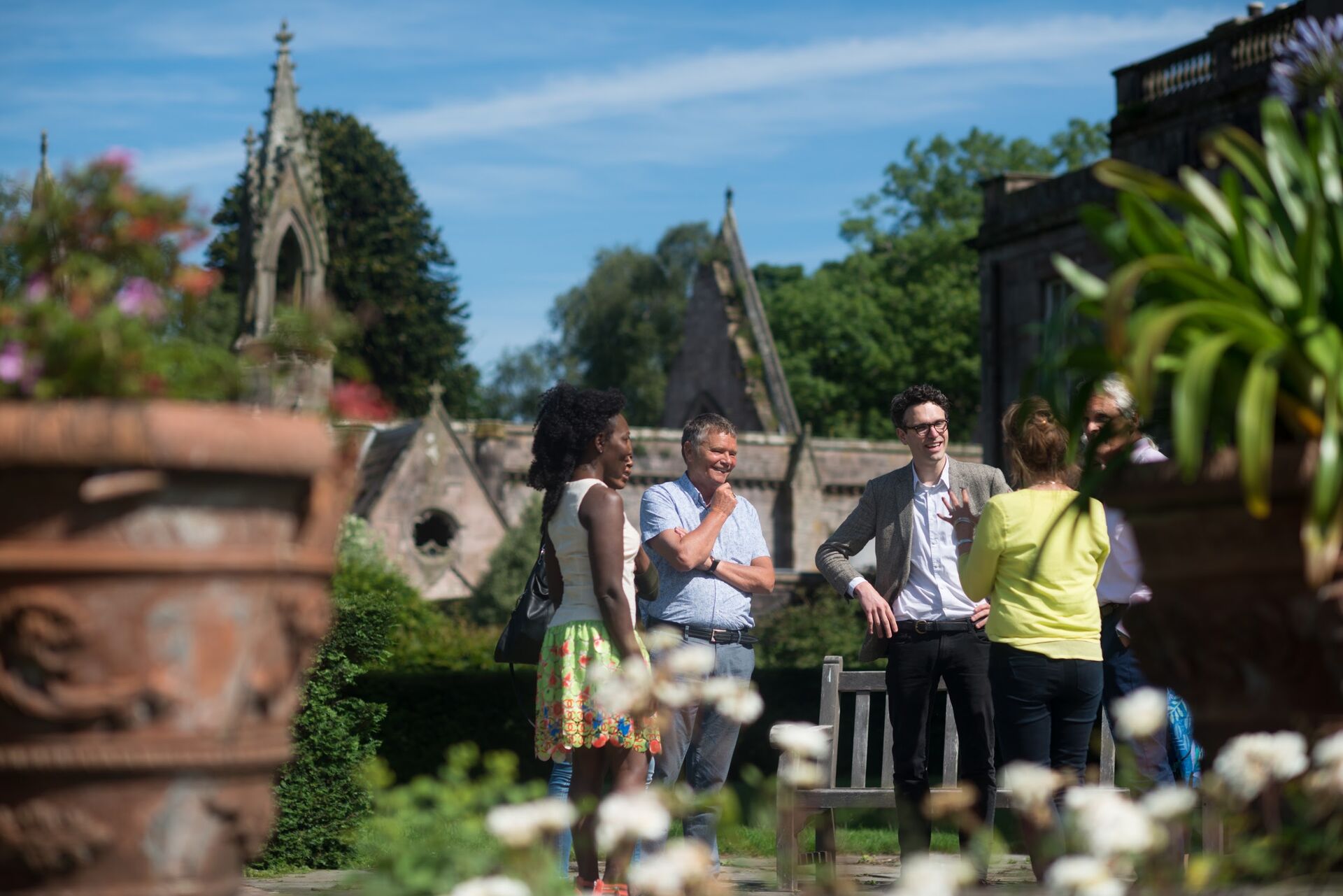 We say don't just dine, dine with a Lord at his family estate. With an exclusive invitation, join the inimitable Sir Ludovic for a traditional Scottish Afternoon Tea and a thoroughly memorable afternoon. One of those unique travel experiences that you won't find anywhere else, to meet Sir Ludovic feels truly exclusive and special.
Sir Ludovic will lead a private tour of the 18th century mansion on this exclusive MAKE TRAVEL MATTER® Experience. With no red ropes or "do not touch" signs, enjoy the chance to handle artefacts which would typically be in a museum behind glass. While you stroll, be regaled with tales about centuries of history in the beautiful grounds. And, when done, tuck into a decadent spread of scones, homemade cakes and sandwiches.
At Ardgowan Estate Sir Ludovic is keeping Scottish history alive, creating jobs and supporting the local economy. With sustainability at its core, the estate uses renewable energy sources and also has recycling initiatives in place. Listen as Sir Ludovic happily shares his experiences and stories with guests, and you will feel right at home.
Discover this on: Best of Ireland and Scotland, Elegance of Great Britain
Read more: A wee treat: 4 ways you'll taste the very best of Scotland with Insight
3. BRAN CASTLE AFTER HOURS - ROMANIA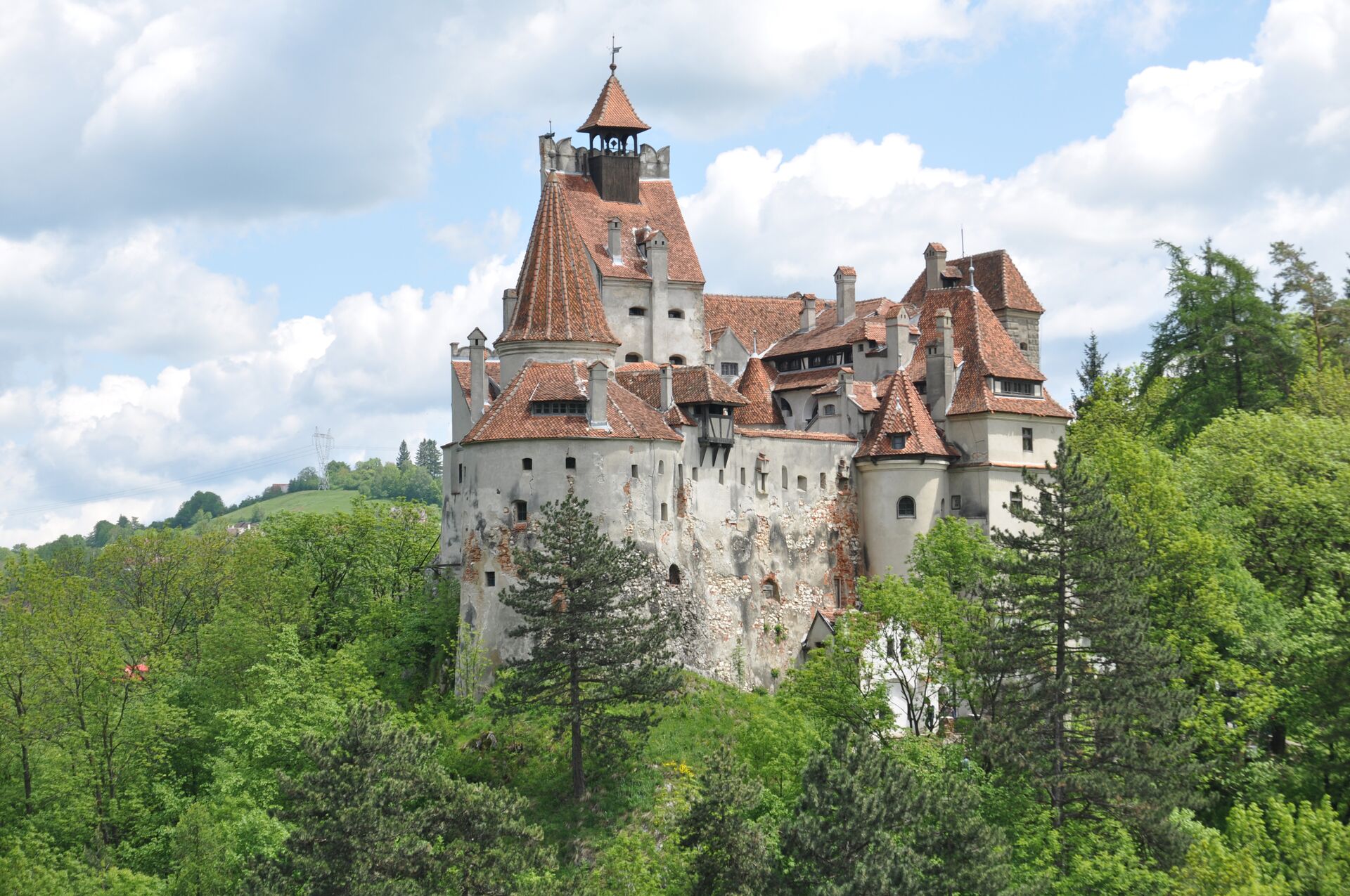 An entire castle to yourselves, to explore at your leisure? Why not, we're Insight! This is just one of the unique travel experiences we offer.
If you are thinking of iconic places to visit, then the 14th century Bran Castle is both a national monument and a place of myth and legend. Said to be Bram Stoker's inspiration for Count Dracula's castle, it is instantly recognizable to many. Arrive shortly after it closes to the public and be met by a local guide for a private, after-hours tour of the castle. Avoid the crowds and feel like a VIP with this intimate and authentic experience. Take your time to explore and enjoy all the attention from your guide. The evening is finished off in style with an elegant dining experience in Queen Marie's tea house, the perfect ending to a special and unique visit.
Discover this on: Treasures of the Balkans
Read more: Craving a more authentic, meaningful travel experience? Go guided
4. NORTH CAPE NORTHERN LIGHTS - NORWAY
Searching for the Northern Lights is a once-in-a-lifetime experience, and we believe it deserves to be celebrated with bubbles and caviar. And the North Cape is one of the most special travel experiences you can do on earth.
The northernmost point in Europe, the North Cape sits far above the arctic circle. A truly epic location with a 307-meter-high cliff plunging into the sea, here lies a world from storybooks. With never-ending daylight in summer and 24/7 darkness in winter, the North Cape is the perfect vantage point from which to see the hallowed northern lights.
Toast your travels and celebrate reaching this amazing location with bubbles and caviar, in the North Cape Hall. Before heading out to see if you will be in luck to see the Northern Lights for yourselves.
Discover on: Northern Lights of Scandinavia
Read more: 7 benefits you've likely never considered for traveling in the off season
5. EXCLUSIVE DINNER ATOP MOUNT STANSERHORN - SWITZERLAND
Seeing the mountains of Switzerland is one of the most iconic travel experiences in the world. And to exclusively dine at Drehrestaurant Rondorama, with its 360 panoramic views is the best way to revel in this amazing setting. With just you and your fellow Insight travel companions, this is an exclusive and intimate invitation to one of the most beautiful spots you'll ever see.
The magic begins in the town of Stan as you begin your exclusive after-hours journey to the summit of Mount Stanserhorn. Here join the historic funicular railway before changing to the CabriO, the world's first open-air cable car. From its roofless upper deck you are treated to the most amazing views. On a clear day, you can see as far as Alsace in France and the Black Forest in Germany.
Upon reaching the summit, you will be welcomed to Drehrestaurant Rondorama with a cocktail on the terrasse. Open only to Insight guests, this is one of the most exclusive travel experiences you will ever encounter. So enjoy every moment, sip sparkling wine and admire the stunning panoramic views as the restaurant slowly rotates throughout the evening.
Discover this on: Country Roads of Bavaria, Switzerland & Austria
Read more: 5 benefits of traveling on an Insight small group tour
6. BRYCE CANYON SUNSET DINNER - USA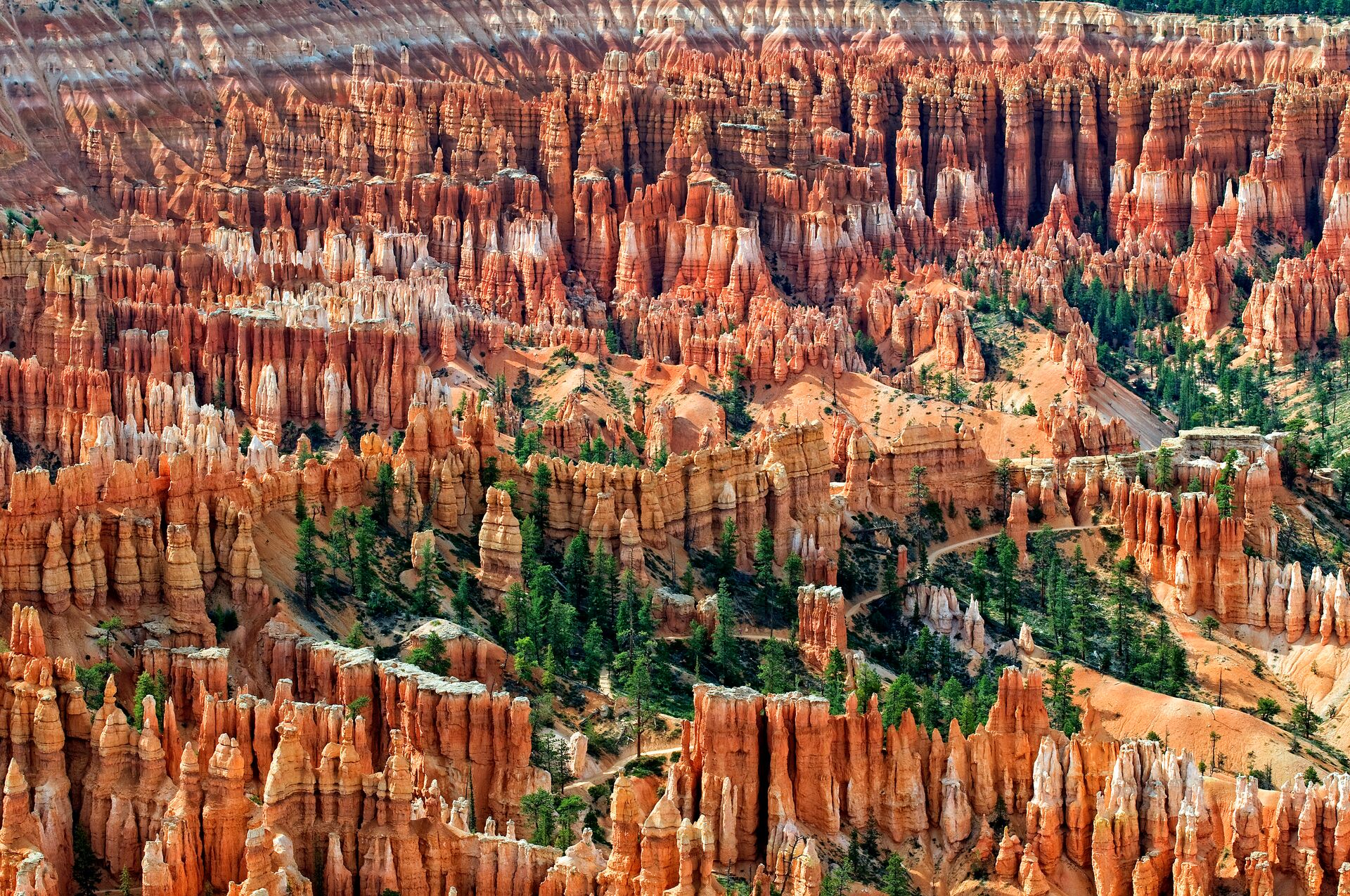 A breathtaking sight, Bryce Canyon is home to the largest collection of hoodoos on earth. Ranging in size from that of a human to a 10-story building, these distinctive rock formations make for an epic sight at any time. But at sunset they really take a whole new magical feel. As the warm glow of the sun bounces off the red and orange hues in the sandstone, the views are simply amazing.
At Insight we know this is one of those travel experiences our guests simple must do, so we invite you to join an al fresco three-course dinner with wine. Seated on the rim-side of the canyon, dine in style and watch the unforgettable sunset. With local music entertainment, revel in the changing colors as the sun sets over the rocky spires of the Hoodoos.
Discover this on: Wonders of the American West
Read more: 9 dining experiences that will have you tasting the best of the USA
7. COLUMBIA ICEFIELD ADVENTURE BEFORE HOURS - CANADA
Stepping onto the vast icefields of a glacier, just you and a few companions is a serene and humbling experience. As you are surrounded by nature in its purest form, know that you are experiencing something very unique. With Insight, explore the Colombia Icefield exclusively before hours. This means you won't have to share your experience with day visitors, enabling you to explore the ancient glacier and surrounding natural environment in an exclusive and enriching way.
The Athabathsca Glacier is one of the largest non-polar ice fields in the world and a mesmerizing sight. Travel out onto the ice on the all-terrain Ice Explorer and step out onto the surface of the glacier. Here you can walk, feel and even drink from the glacier. This is also the prefect opportunity to learn from your experienced driver-guide who will share fascinating information about glaciers, icefields and their impact on the environment.
Discover this on: Canadian Rockies & Pacific Coast
Read more: Oh Canada! 5 Insight experiences that showcase the very best of the great white north