Travel holds the power to enrich our lives, broaden our perspectives and foster understanding between diverse cultures. And great strides are being made towards embracing true diversity, paving the way for more inclusive travel for all.
However, for members of the LGBTQ+ community, prejudices still persist and can serve as a barrier to exploring the world.
We spoke with Auston Matta, Marketing Director of IGLTA, the world's leading network of LGBTQI+ welcoming tourism businesses, to learn more about the inclusive travel landscape, best ways to travel and what more the industry can do.
With a shared vision of inclusive travel, Insight Vacations and our sister brands in the Travel Corporation are proud members of IGLTA.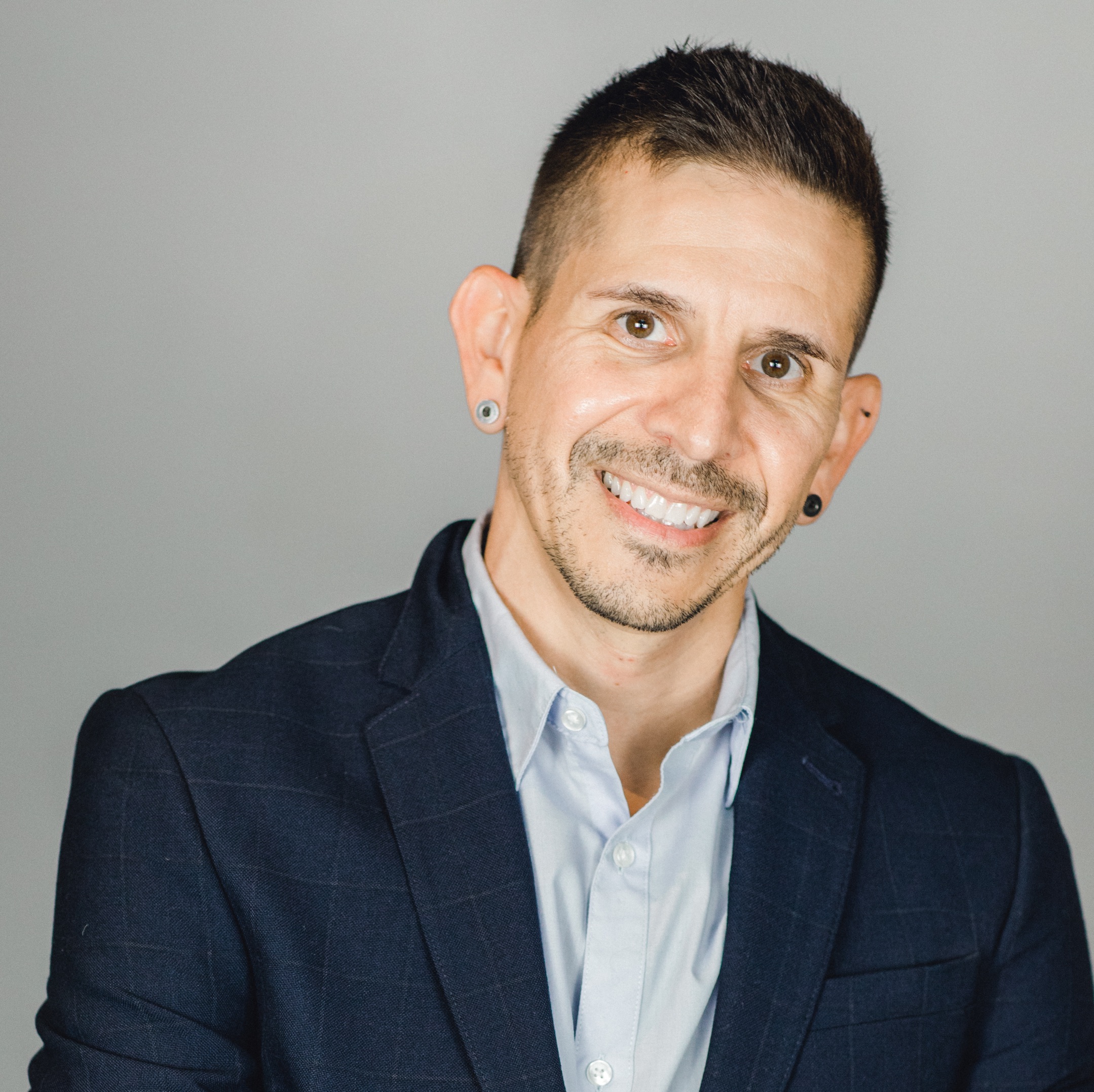 Members of IGLTA's extensive network include LGBTQI+ friendly accommodations, transport, destinations, service providers, tour operators, events and travel media located in over 80 countries.
The organization works to promote equality and safety within LGBTQI+ tourism worldwide and provides free information and travel resources for both businesses and consumers.
Started in 1983, IGLTA is celebrating its 40th anniversary this year. "Our association was started with 25 gay guest house owners and travel agents that were based in US and Canada. Now, for our 40th convention we are expecting representation from over 700 members, so that's a good barometer for progress," says Auston.
You may also enjoy reading: 9 of the best places to celebrate Pride around the world
THE CURRENT CLIMATE – ONE OF PROGRESS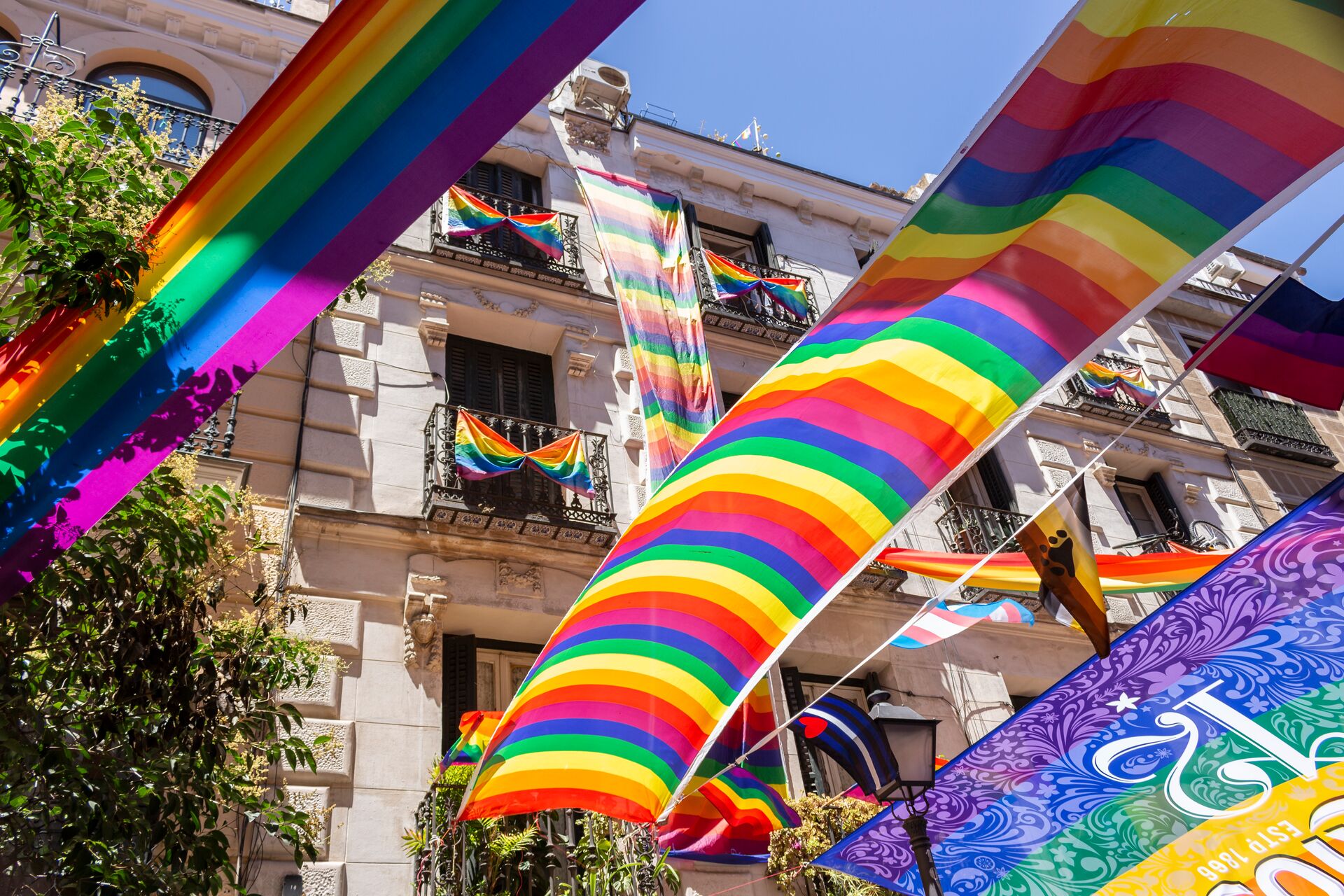 "The LGBTQI+ community has been fighting for rights, for going on 50-60 years. It's always been an uphill battle but we're always making continuous progress," Auston explains.
"There are points in time where we make advancements and times when we are held back. For example, in the USA and some other countries, we are currently seeing a political divide and there's been a lot of focus on attacking the LGBTQI+ community, which is disappointing. But I think it's important to focus on the fact that overall, the trajectory is up.
"And we're seeing more and more companies create welcoming policies and tourism for LGBTQI+ people, making sure that the community feels welcome."
TOUR OPERATORS PAVED THE WAY FOR INCLUSIVE TRAVEL
"Tour operators were probably one of the very first segments of LGBTQI+ tourism," Auston tells us. "There were several companies that started back in the 70s and 80s creating tours for LGBTQI+ people. The way that they did that is that they found a select group of suppliers, such as a hotel or a tour guide, in specific regions and countries that could create a safe space for LGBTQI+ travelers.
"One of the first companies was run by a guy named Hanns Ebensten. He was running gay group tours to Egypt, which even today you may think is crazy. But through nurturing and maintaining this network of businesses, from a tour operator standpoint you can take LGBTQI+ people to countries that we might otherwise think unwelcoming or unsafe."
You may also enjoy: A very musical life: in conversation with Johannes Von Trapp
A SAFE SPACE AND SAFE NETWORK
"As long as you sort of have a safe space and the safe network that can take care of the guests and offer that welcoming atmosphere, that's how you're able to facilitate inclusive travel," Auston explains. "For some places it is of course more difficult but for most places that are tourist destinations it is possible.
"One thing we must keep in mind is that there are LGBTQI+ people who live, work and breathe in that country every day, and some of them even have thriving LGBTQI+ communities, whether they're public or not.
"It depends on the destination, but there are people that are part of the community who work in tourism, that can help create these safe and welcoming spaces, virtually all over the world. And I think tour operators are the ones that have forged that path, through the support of the individual suppliers in those destinations."
You may also be interested to read: How this charity is helping at-risk LGBTQI+ people worldwide
"The benefit of the global Pride movement that we've had over the past decade or so, is that a lot of companies including tours and businesses want to support Pride and make it clear that they are supportive of the LGBTQI+ community, which is very positive," says Auston.
"But sometimes we get into a little bit of 'pink washing'. Even if a company's intention is good and they do want to show themselves as welcoming, sometimes it can be more from a marketing standpoint and less from actually doing all the right work."
"A large tourism organization can do all the marketing they want to the LGBTQI+ community, but if they are not doing things behind the scenes to support that community and only doing it on Pride Month, it can come off as not authentic."
You may be interested to read: Insight investigates: how the future of air travel is shaping up
IMPROVING INTERNAL OPERATIONS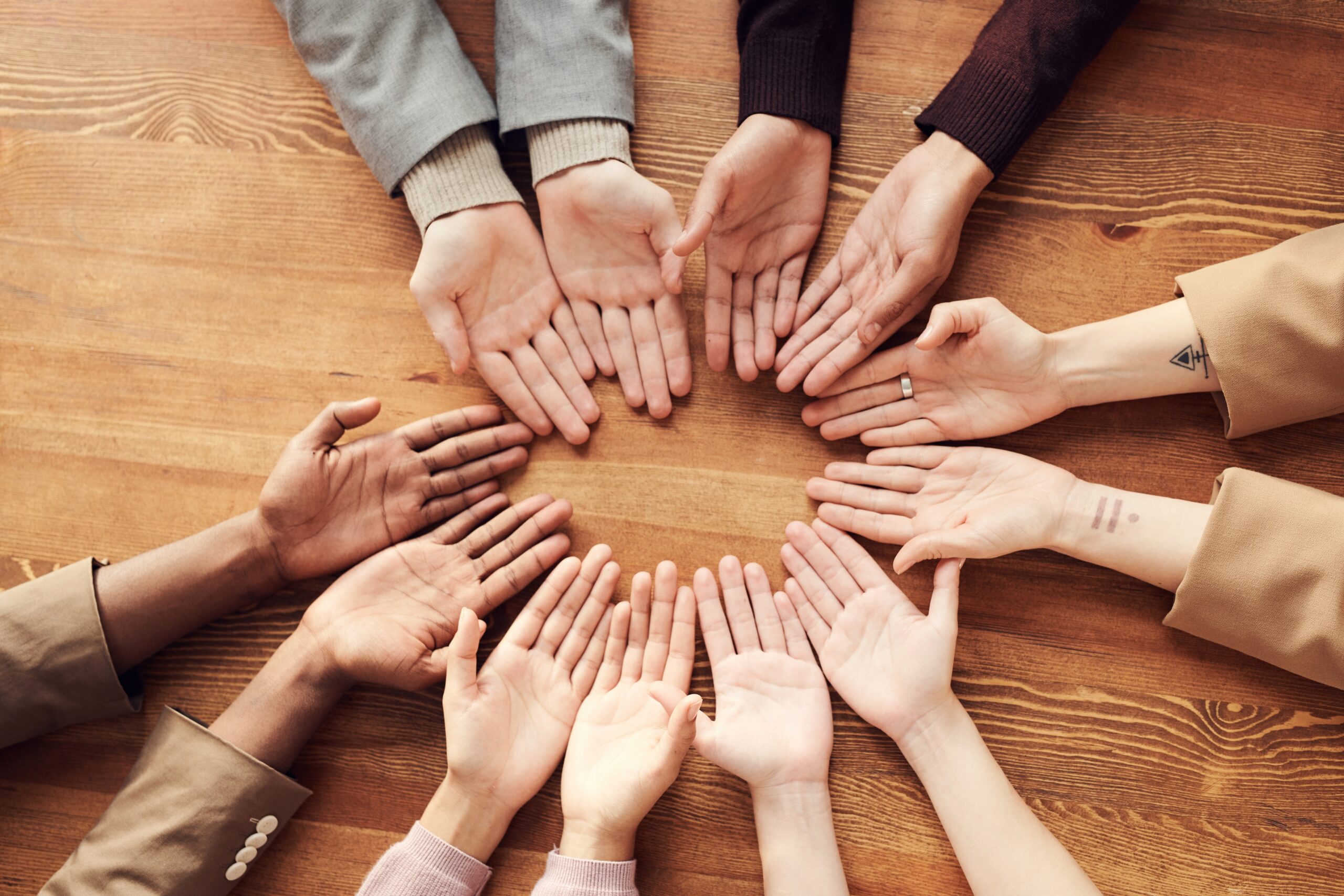 "It is important, particularly in these large organizations that lead the conversation, that they do the work correctly," says Auston.
"This can include having internal employee resource groups which support and enable underrepresented communities to come together and thrive within their own workplace. Maybe they're supporting their local LGBTQI+ community the other eleven months out of the year, not just during Pride month. That's the right way to do it.
"Workplace diversity is also very important. To ensure inclusive travel and meet the needs of underrepresented communities you need members of those communities in influential positions within your organization.
"I think there are a lot of organizations where more work needs to be done to ensure that the leadership team is more representative. Whether it's getting more women into leadership positions, more people of color, more LGBTQI+ people. And I think those that are not trying to be proactive to find board leadership that's more representative will eventually fall behind those that do it well."
INTRODUCING IGLTA ACCREDITED
"To coincide with Pride Month, we've just launched a new programme called IGLTA Accredited. Initially focused on hotels, we've created an audit process from an independent organization. This aligns to a set of eight criteria which demonstrates that a hotel really is LGBTQI+ welcoming. That they're not just saying that by putting a Pride flag on it.
"In order to pass the audit, each hotel must go through proper training. For example, they need to make sure they have a nondiscrimination policy in place.
"An independent auditor will verify that a hotel meets the eight criteria to become IGLTA Accredited, and then they will be re-audited every year.
"This is something that we've been working on for a very long time and we hope that it can apply to other types of tourism businesses within the market in the future. It's a way that businesses can walk the walk and not just talk the talk."
IMPROVING THE HOTEL EXPERIENCE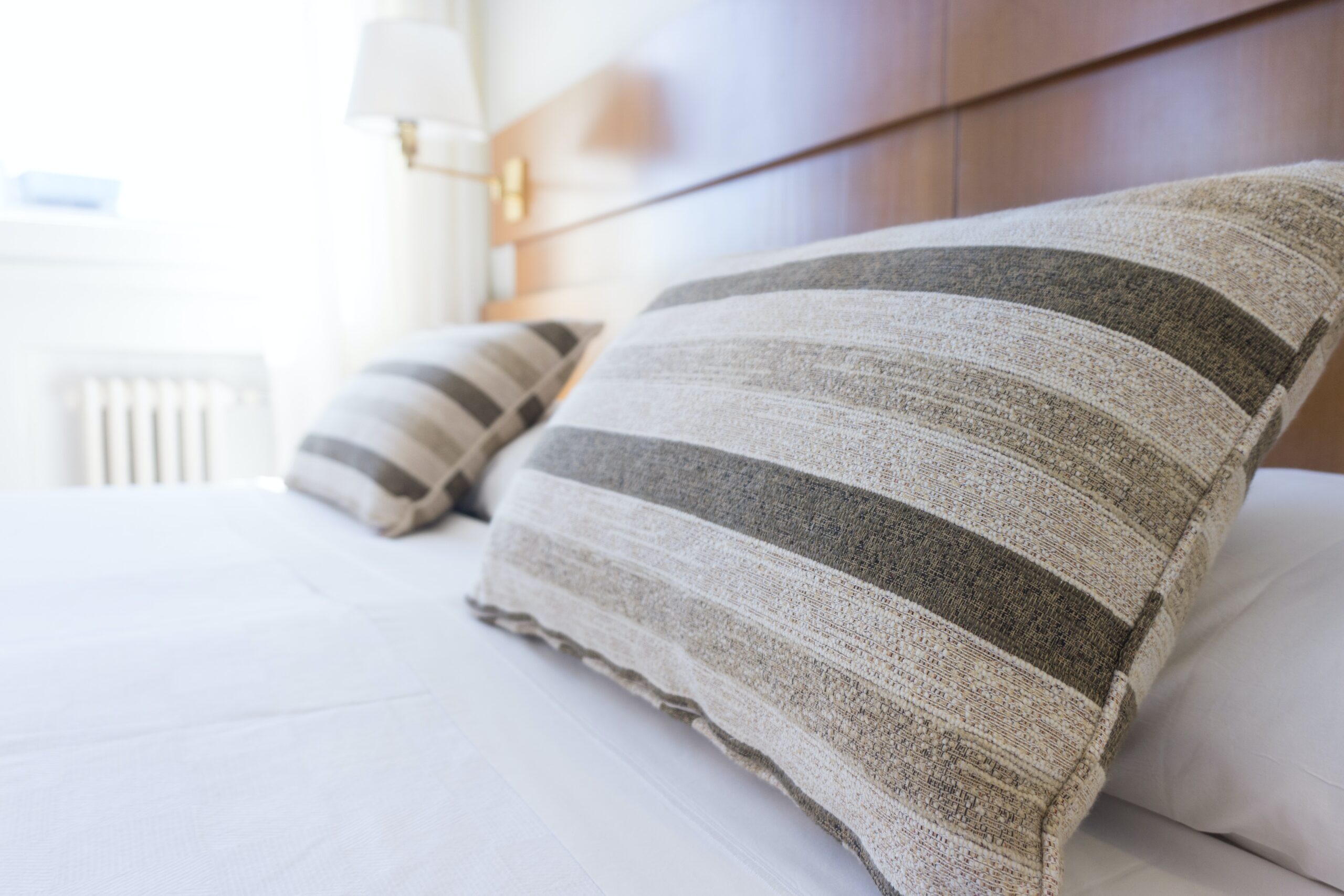 "The hotel is one piece of the travel journey that I personally feel is like the most intimate experience," says Auston. "You spend a lot of time there, you're sleeping there, your life is there for that period of time. And one of the first travel experiences you have is checking into a hotel.
"If you arrive with the same sex partner and the desk operator says 'I see that you ordered a queen bed. I'm going to give you 2 single beds' that immediately just sets a tone that feels like 'wow, I'm not welcome here.'
"The individual behind the front desk might have good intentions and maybe they're just not used to this. Maybe they don't have the proper training, but it is a question of language. What they should say is 'Welcome to our hotel. I see that you have one queen bed requested, is that correct?' and then people can simply say yes or no.
"It's these little things that are very important, and through education and training can be improved. Those first impressions, in not forcing an LGBTQI+ person to define their relationship, you create experience that just is welcoming regardless of who you are and who you love."
You might also be interested to read: 5 benefits to staying in a centrally located hotel with Insight
WE ALL WANT THE SAME THING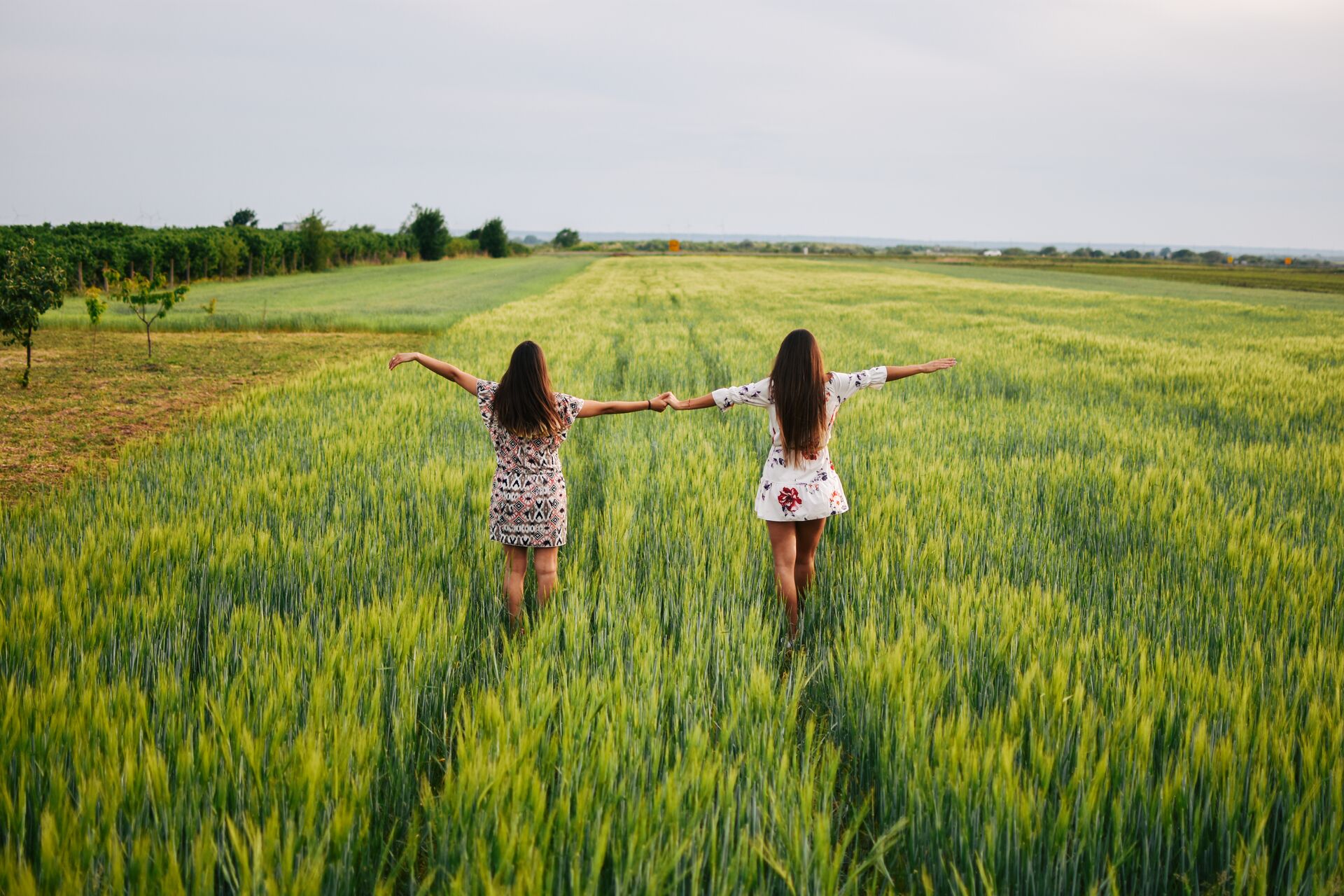 "Whether you're straight, LGBTQI+, female, male, able bodied or have a disability, as travelers we all want the same thing. First and foremost, that's to have a great time," says Auston. "Whether you like food and culture, nightlife, beaches or cities, we all just want to have a fabulous vacation.
"But the thing that underrepresented groups or discriminated groups struggle with is that they also want to feel welcome and safe. And some of these communities don't always feel like that."
BENEFITS OF GUIDED TOURING
"One of the most inclusive travel options is guided travel," says Auston. "Specifically, for the LGBTQI+ community, if you have tour operators that are creating experiences that they really ensure are more welcoming to the LGBTQI+ community."
"Maybe they've partnered with hotels, tour guides and transfer companies, making sure their suppliers are welcoming to everybody.
"For the most part for most touristic destinations, if you respect the local customs and laws and have the right travel partners, you can create a great experience for anyone who wants it.
"This is how guided tours, and the tour operators can really help support providing safe and welcoming travel experiences for the LGBTQI+ community anywhere around the world, where it's justifiably safe to do so."
You might also enjoy: 8 things you never knew about Argentina's iconic dance, the tango
UNDERSTANDING LOCAL LAWS AND CUSTOMS
"Another great benefit of guided touring is that you know the local laws and customs of any given destination," says Auston.
"For example, Dubai is becoming a huge tourist destination. A lot of LGBTQI+ people are going there and generally feeling safe and welcome. But if you look at the laws you would think 'we're not welcome.'
"Cultural norms in Dubai recommend against public displays of affection for anyone, even opposite sex couples. Having a guided tour in that kind of place would be very helpful because there is a difference between the reality of how people treat tourists versus what is in the law books.
"So, it's knowing 'here's the reality of the situation. Welcome to my country, you're going to be fine, but just make sure you are aware of these things. And if you follow all these things, you're not going to have a problem.' That's very helpful for LGBTQI+ travelers."
You might also be interested to read: Georg Lang: The visionary who revolutionized Munich's Oktoberfest
THE IMPORTANCE OF LOCAL CONNECTIONS
"LGBTQI+ people are obviously not a monolith. We come in all ages, shapes, sizes and backgrounds," says Auston. "For many LGBTQI+ people, when they can and when it's safe and makes sense, they do like to understand what the local connection is, or the connection to the local community.
"For example, this cafe is LGBTQI+ owned, this LGBTQI+ figure had a historical impact, or if you want to go out to nightlife in gay bars, this is where they are. Maybe it's a smaller place, but someone knows that a particular restaurant is LGBTQI+ friendly.
"If you can pull from the local community that you're visiting and find like a connection to whatever audience you have, that elevates the travel experience. Even if it's only one or two touch points in a trip it's really helpful to know and makes us feel connected."
Diversity is the foundation for meaningful and inclusive travel. And at Insight Vacations, (and our sister brands of the Travel Corporation) we celebrate diversity in all its forms and believe in promoting equality and safety within LGBTQ+ tourism worldwide.
Our DEI strategy forms part of our wider 5-year sustainability strategy How We Tread Right. We have measurable goals across our core business functions, People & Culture, Travel Experiences and Marketing, which we report on annually. We're also proud of our employee resource group TTC I.D.E.A. (standing for Inclusion, Diversity, Equity and Action), launched in 2019, which provides everyone in the TTC family with support and professional development.