On your travels you will have met amazing people, but this Jaipur food experience will serve up the most special dinner guests you have ever encountered. Dine surrounded by elephants, savor exquisite Pushkar cuisine and experience nature like never before.
Discover this on: Classical India with Nepal
The sanctuary of Dera Amer was created with one vision. To maintain an area of preserved wilderness and natural beauty whilst creating a sanctuary for animals to live and for humans to enjoy. The Singh family acquired the 180-acre site of scrubland in 1981 and were committed to returning it to a state of untouched natural beauty. Now the spot is a sanctuary for animals and a place for people to come, relax and enjoy the beauty of nature.
Dera Amer offers an alternative hospitality experience, along with alternative Jaipur food experience. It offers an opportunity for travelers to experience first-hand the joys of an agricultural life and a natural environment for animals. All the while having a positive effect on the environment and the surrounding local communities.
Read more: Craving a more authentic, meaningful authentic travel experience? Go guided
All adopted from a life in the city, the three stars of Dera Amer are Anarkali, Rangmala and Laxmi. Each with their own personality, these three elephants are living out their lives happy in their natural home. Gentle giant Laxmi is 46 years old and came to Dera Amer in 2006. Playful Rangmala is 39 and joined the team in 2009 and is inseparable from Laxmi. Anarkali is the newest member of the family and is a grand 50 years old. She joined in 2018 after spending years living in the town.
The elephants, along with several camels, now call the sanctuary home. Rescued from a life of hard labor, they live in freedom and harmony at the camp and accompanied by their mahout. The elephants came from Amer Fort, where they had worked ferrying tourists. These days, they are fed, bathed, walked and generally adored, by guests at the camp. Friendly and curious, one of their highlights is joining guests for dinner, provide the ultimate Jaipur food experience.
Related content: MAKE TRAVEL MATTER®: Why developing meaningful travel experiences has never been more important
A DELICIOUS JAIPUR FOOD EXPERIENCE
Have you ever imagined you could dine with elephants? These gentle giants love dining as much as the guests of Dera Amer and are keen to pop along for a banana or two. For guests however, the cuisine is much more elaborate. Prepare to have your taste buds tantalized with local 'Pushkar' cuisine, celebrating the flavors of rural Rajasthan. Almost all of the vegetable produce comes from Dera Amer's sprawling organic vegetable plot.
Expect traditional dishes such as gajar matar, palak paneer, aloo gobi and smoky chicken tikka. And a delicious Dera mutton dish, which is cooked slowly and results in melt-in-the-mouth meat. Accompanied by mountains of rice and baskets of roti, straight from the tandoor. Be prepared for a truly delicious Jaipur food experience.
Evident throughout your visit, the team at Dera Amer are committed to organic farming practices. You will taste the fruits of their labor with the fresh produce served, grown in their garden. Vegetables are grown pesticide free and harvested using traditional methods.
Practices including the use of solar paneled water pumps and drip irrigation. Dera Amer is set on creating a positive impact and responsible water consumption is vital for the state of Rajasthan. The Elephant farm and sanctuary also works hard to empower local communities.
Related content: Culture shock: Its actually a really good thing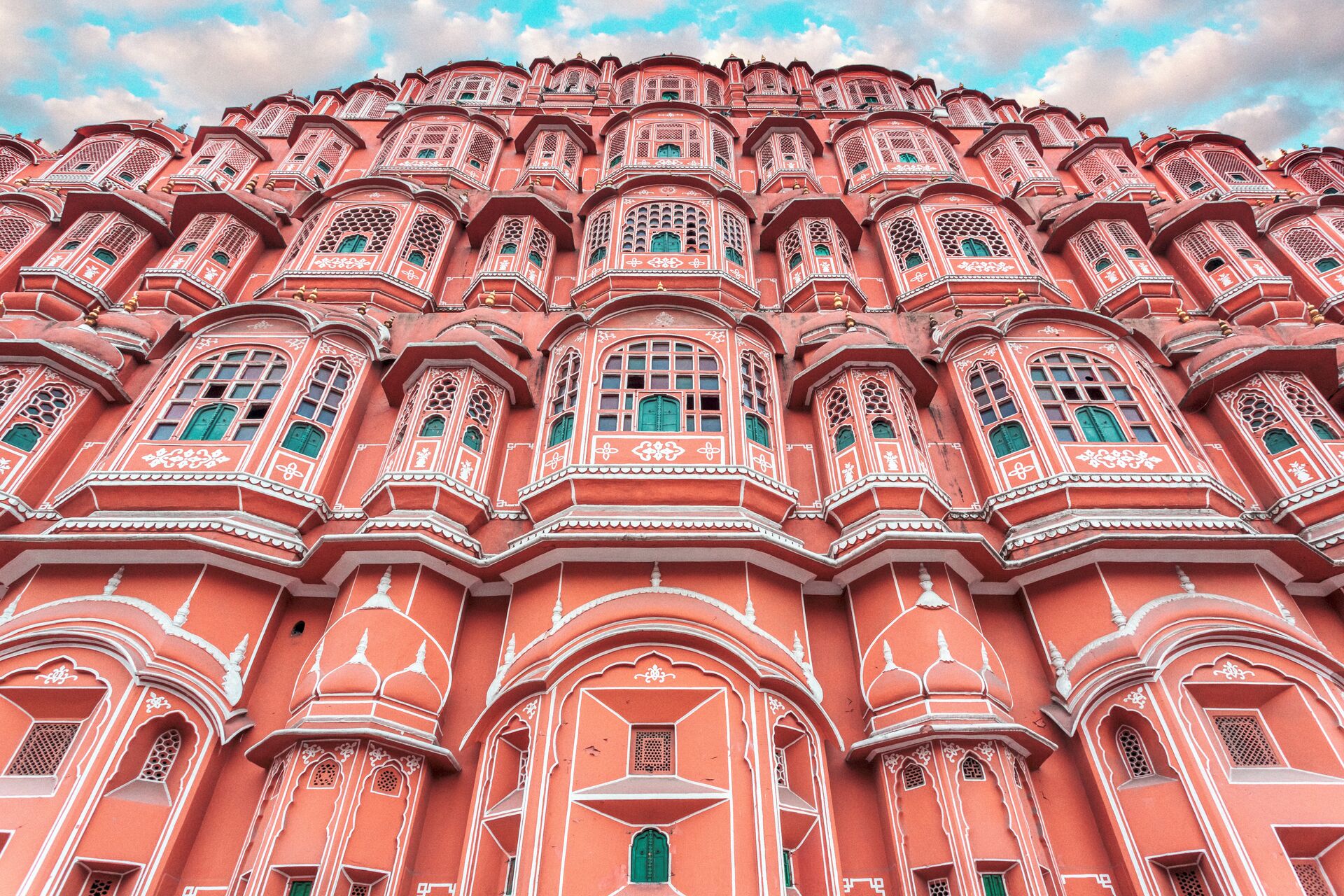 Dera Amer is located just northeast of the magical city of Jaipur. Founded in AD 1727 by Maharaja Sawai Jai Singh II, the capital of Rajasthan is affectionally known as the Pink City. Upon arrival, you can see the distinctive salmon hue across the city's skyline. But beyond appearance, it's also a place that is steeped in heritage. Traditional folk song and dance, textile markets, handmade designer shopping and local cuisine are all part of Jaipur's rich culture. Here the past comes alive in magnificent forts and palaces, blushed pink, where once lived the maharajas.
Related content: 10 of the most unique and beautiful cultures around the world, in pictures
CLASSICAL INDIA WITH NEPAL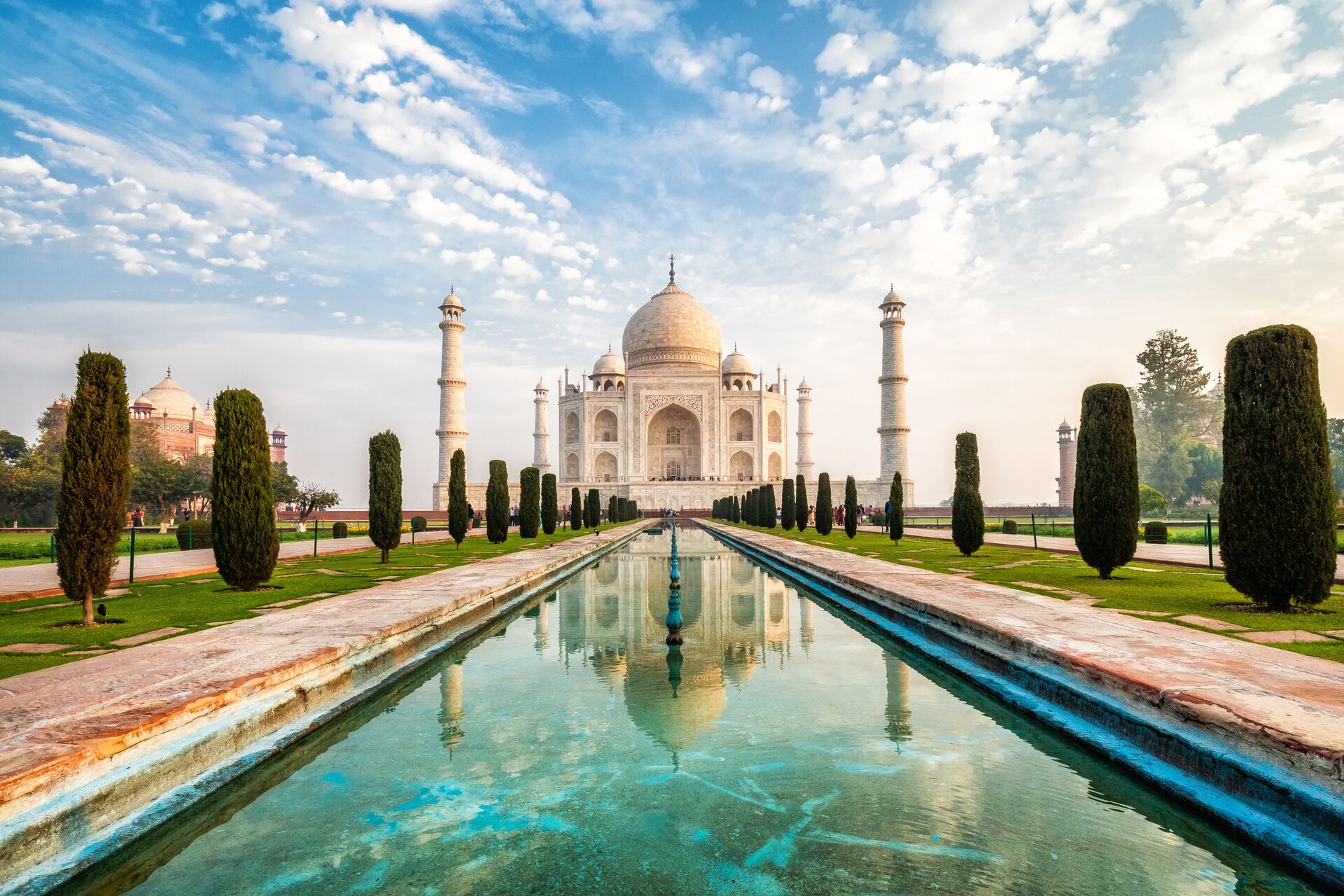 Revel in a bounty of color and discover the sights and culinary delights of India and Nepal on this 12-Day Guided Tour. As well as experiencing this unforgettable Jaipur food experience at Dera Amer, you will meet the women who climbed Mount Everest in Kathmandu and be taken back in time to the Mughal Empire in Old Delhi. In Agra you will see the world-famous Taj Maha and in the Holy City of Varanasi, rise before dawn to take a spectacular sunrise boat cruise on the River Ganges.
Read more: Insight COO Ulla Hefel Böhler on the relevance of group touring in 2022
If you want to enjoy the ultimate elephants experience for yourself, take a look at our Classical India with Nepal premium guided tour.