Vibrant flavors with seasonality at their heart, Sicilian cuisine is a delightful, and evolving, fusion of Mediterranean influences. Renowned for its fresh seafood dishes, hearty pastas, delectable sweets and citrus-infused delicacies, this famous Italian island is one of the world's gastronomic giants.
We spoke to Travel Director Mark, an afficionado on Sicily and its cuisine, and this week's Insightful destination expert, to find out more.
"Seasonal and intensely local, Sicilian cuisine doesn't deal in compromise," says Mark. "The flavors are always bursting, almost a provocation."
A fertile island with a very big heart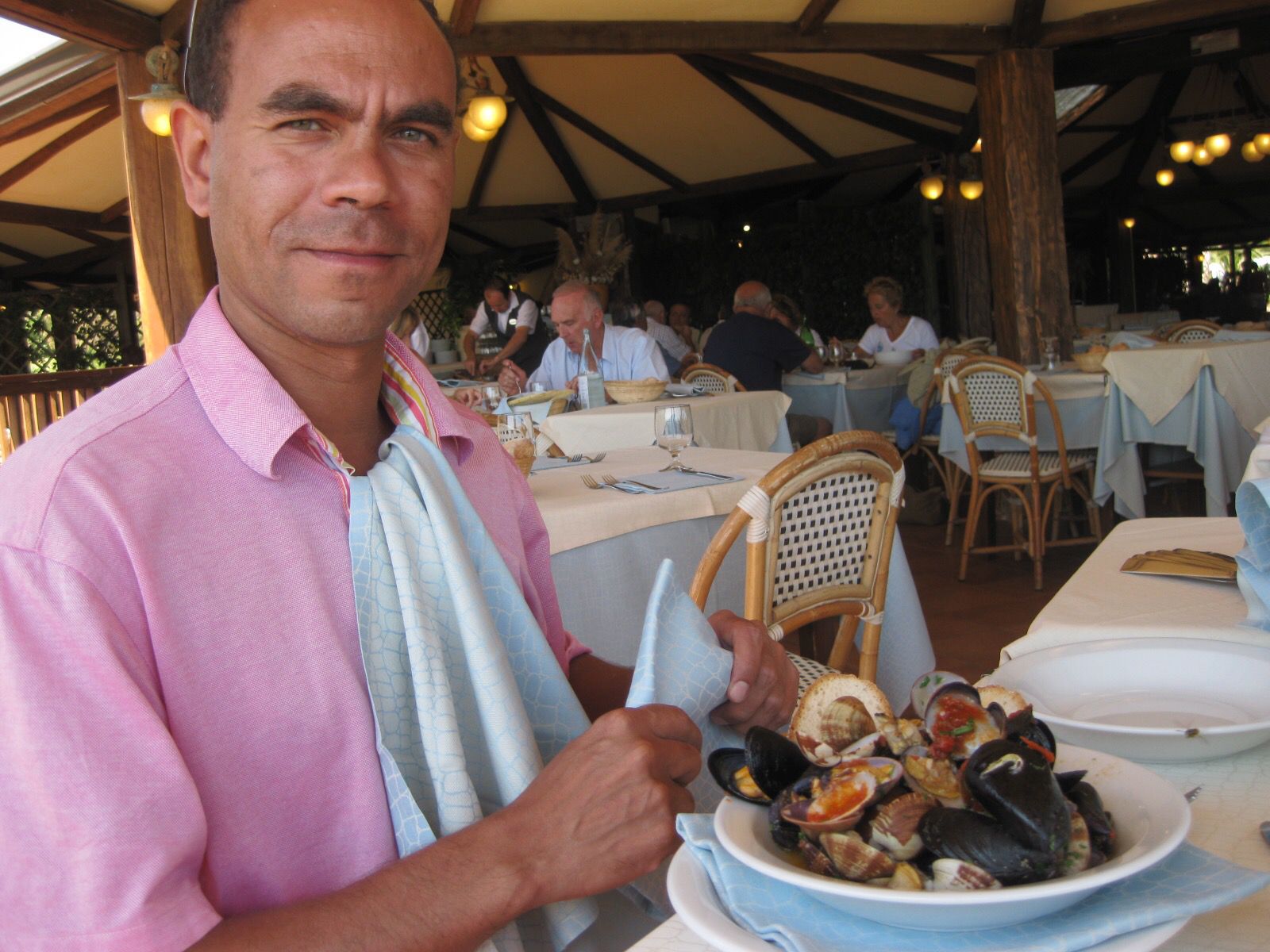 "Sicily is a tremendous treasure trove of the multicultural," Mark explains of the enchanting island he has called home for the last ten years. "Both in the Mediterranean and the global perspective. There are 27 million Sicilians around the world, and I find a lot of Insight guests have Sicilian roots."
"When you come here you find tremendous hospitality. If you look at national socio demographic indices, Sicily is the poorest area perhaps in all of Europe. However, it's the richest in terms of both the fertility of its soil (it's up there with the Nile and the Ganges Valley), and the richness of its people. The Sicilians are people who, through having very little, give everything. And that means that it's a very hospitable place.
"I find that in Sicily you have a living classroom in giving, learning and growing and the Sicilian food is a wonderful symbol of that. It is a cuisine which is full on; it doesn't do half measures and it doesn't do dumb down."
Discover this on: Grand Italy & Sicily
You may also enjoy reading: 7 Farm-To-Table dining experiences you can enjoy with Insight
Sicilian cuisine - constantly evolving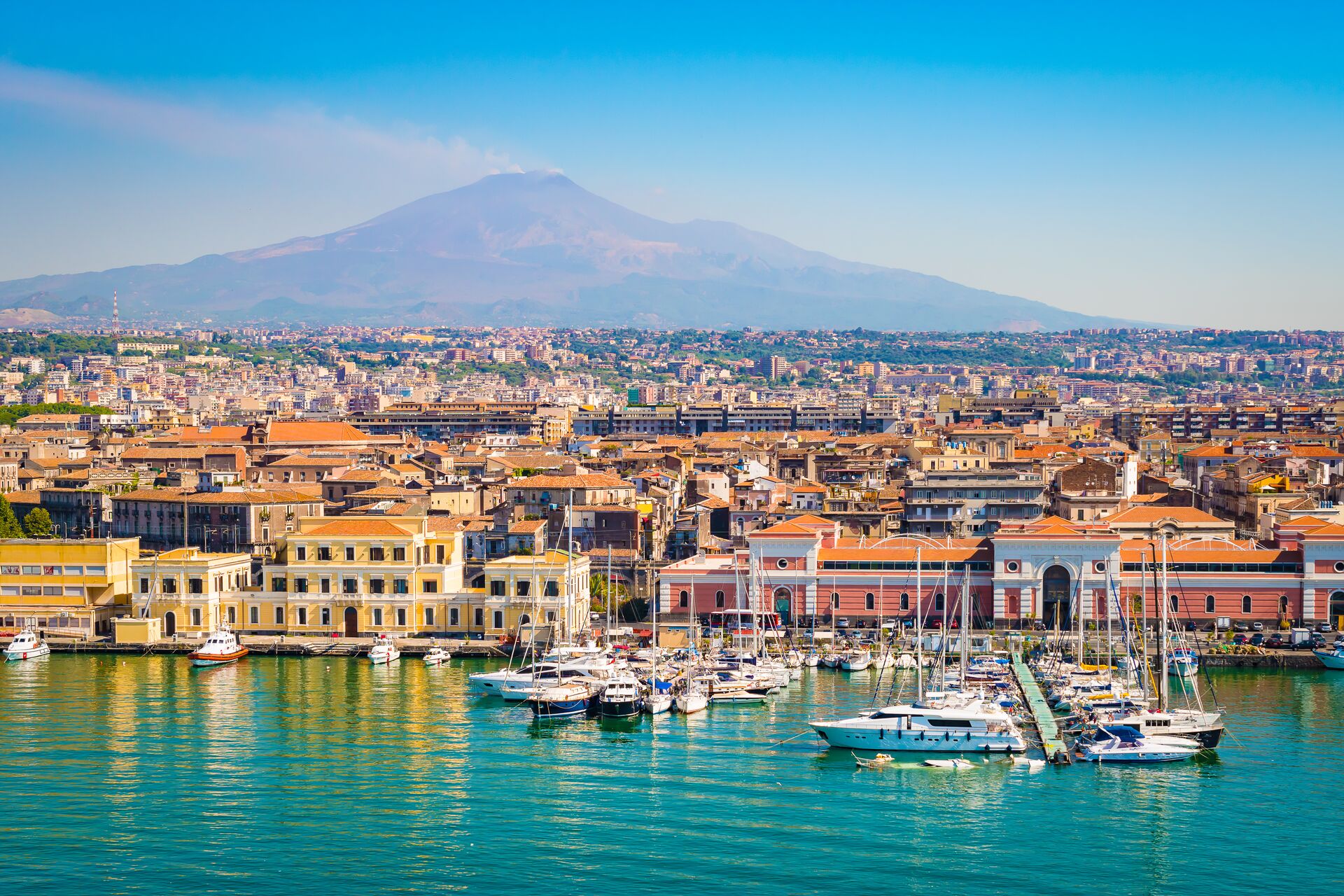 "It's difficult to talk about Sicily's as if it's a single entity," Mark explains. "Its a great synthesis, a melting pot and it's always changing. It's the same when talking about Sicilian food, it's true to say that it's continually evolving.
"Sometimes visitors arrive with fixed ideas, which may have come from their ancestors who emigrated 100 years ago. However, they often find that those menus and Sicilian recipes which have been lovingly preserved in the communal memory have developed, have moved on. Sicilian food is continually being shaken up."
Discover this on: Sicily in Depth
You may also enjoy: From Lawyer to Dine at Home Host: Meet Deborah Lanini
Wide ranging influences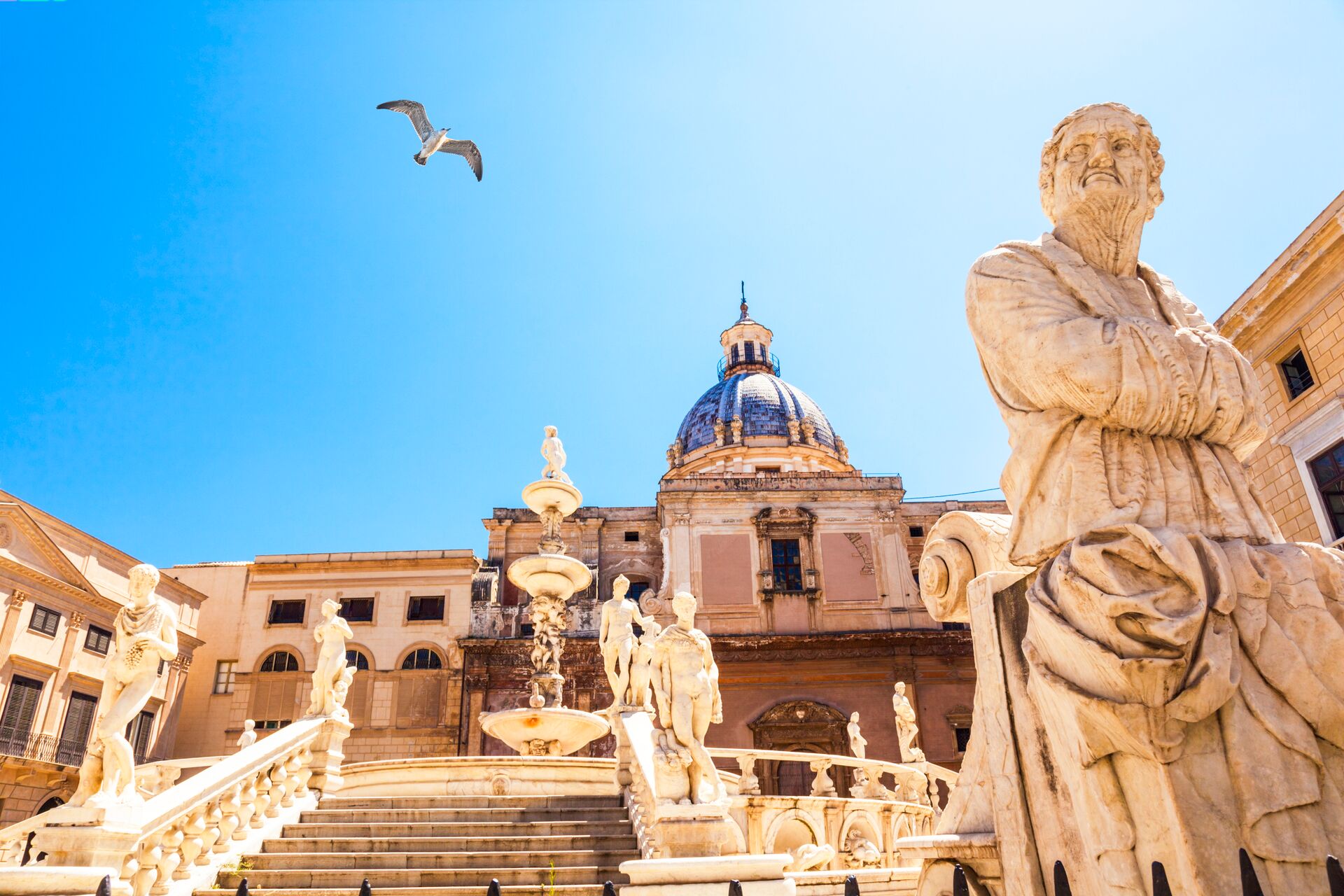 "From Sicily's strategic position in the middle of the Mediterranean, you have a lot of Arab, Asian and Greek influence. And when you think about the classics of Sicilian cuisine, you're actually talking about dishes which may have been born as heretics," Mark tells us with a laugh.
The island's strategic position made it a sought-after prize for many ancient civilizations. Phoenicians, Greeks, Romans, Arabs, Normans and Spanish all left their indelible marks on Sicily. Each conqueror brought its unique traditions, customs and culinary practices, resulting in a remarkable mix of cultural influences.
The Greeks introduced vineyards, olive groves, and the concept of the polis or community structure, shaping the island's agriculture. Greek culinary traditions emphasized the use of fresh herbs, olive oil, and local ingredients. While the Arabs introduced new irrigation techniques and exotic crops like citrus fruits and spices. Their influence can be seen in Sicilian cuisine through the abundant use of citrus, aromatic spices like saffron and cinnamon, and the iconic sweet pastries like cannoli and cassata.
You might be interested to read: Blossoming romance: why May is the best time to visit Italy
Keynote ingredients - eggplant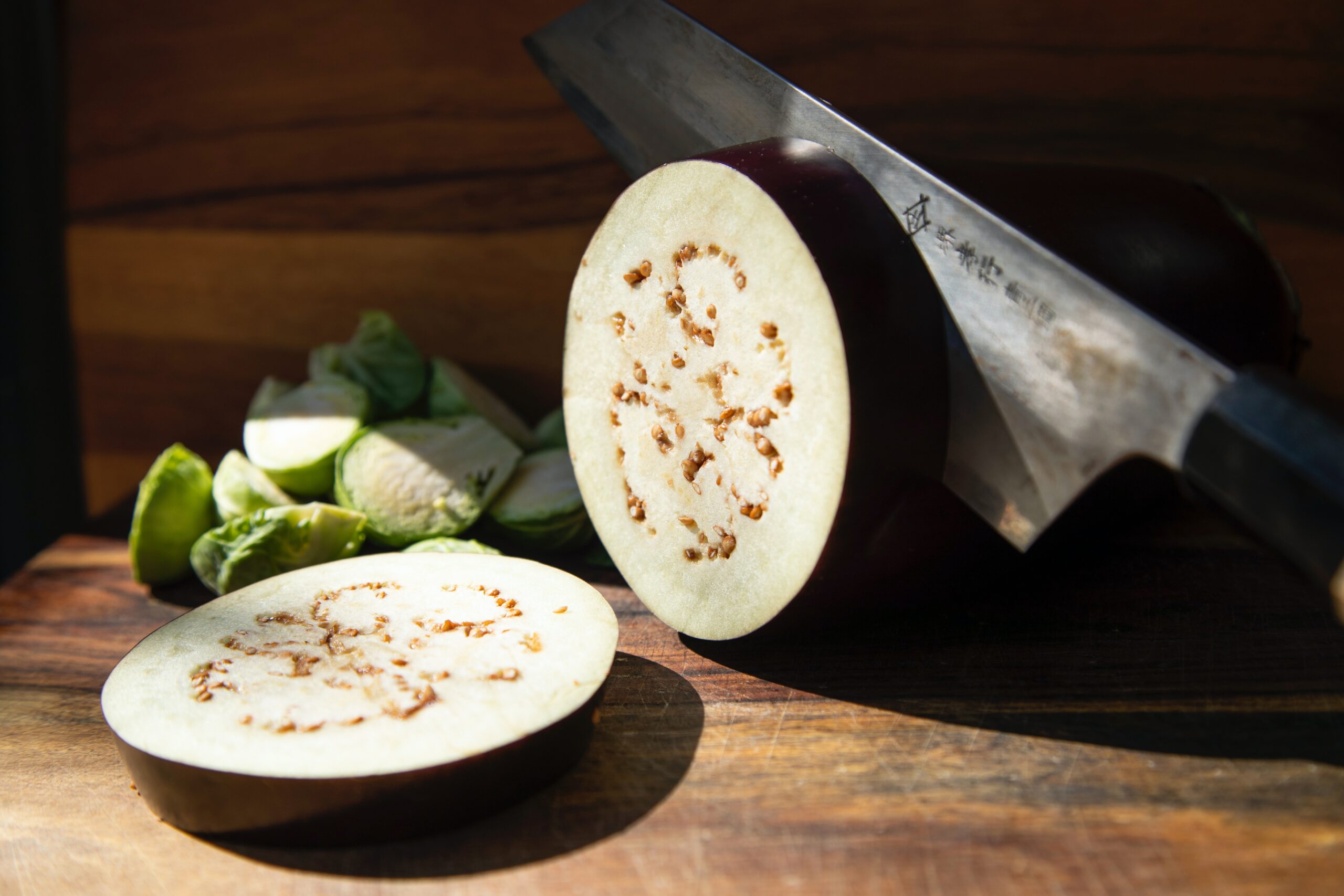 "There are a couple of keynotes that you will frequently taste in Sicilian cuisine," says Mark. "One is wild meat, equally capers and also it will tend to the slightly sweet and sour."
"And if you take the iconic dish Caponata, that reflects the tradition of eggplant, or aubergine, which is almost everywhere." One of Sicily's essential dishes, Caponata Sicilian is a vegetarian eggplant salad often made with onions, bell pepper, celery, tomatoes, Sicilian olives and capers.
"Eggplant is the equivalent in many ways of what a stake would be for the noble classes here," he explains. "People here, living in poverty, would turn to substitutes for meat, and the classic one for that is eggplant.
"When you start mixing it in with capers, with tomatoes, the results are sensational. You must find a balance between the sweet and sour, the sharp and the sugary. That's the key to Sicilian cuisine."
You might also be interested to read: 7 local dishes that just don't taste the same outside of their home country
Tuna and swordfish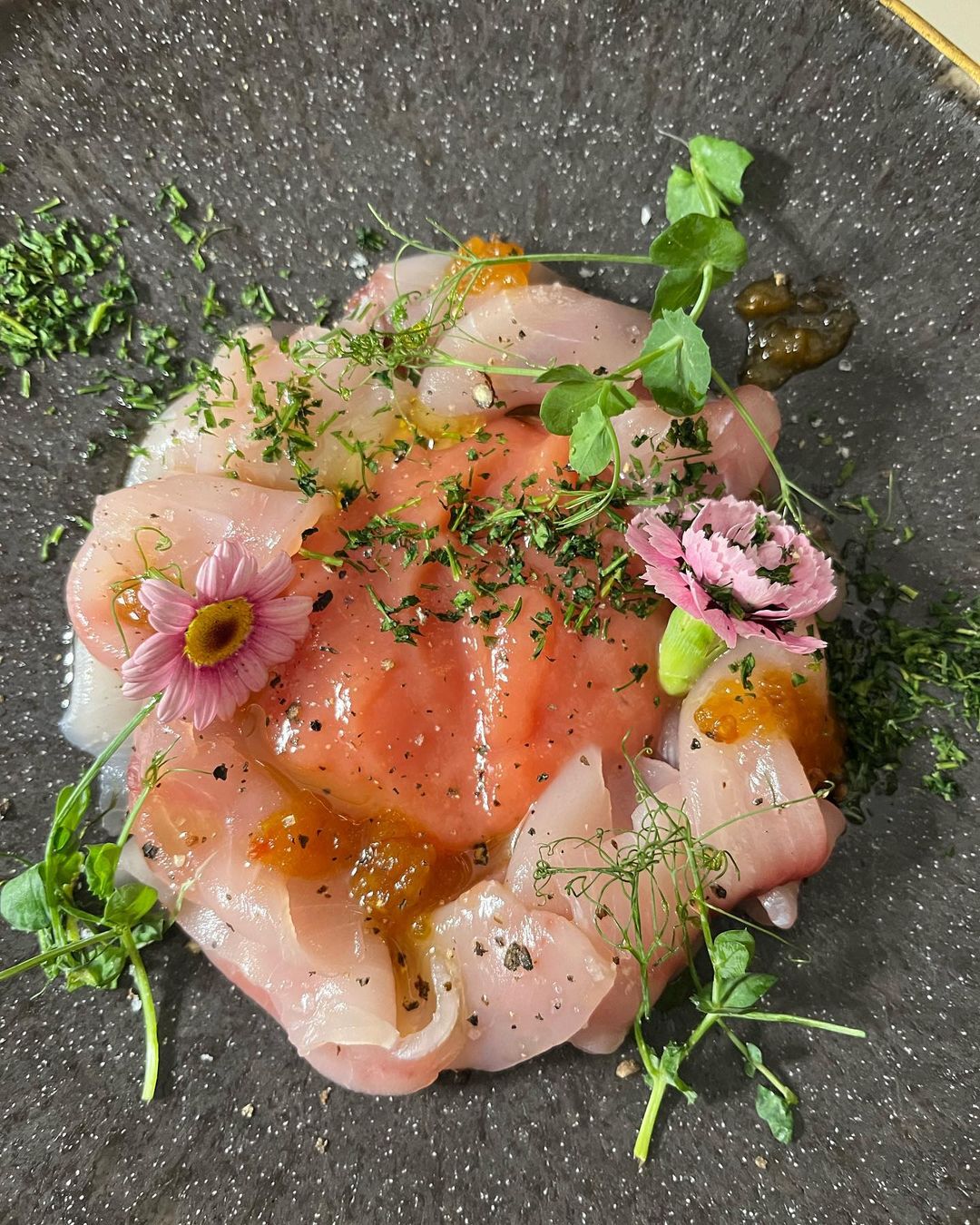 "Tuna and swordfish are the great staples of the 'secondi dishes'" says Mark. "You're in an area surrounded by different seas so these are the major fish. Both are great for carpaccios, and many other dishes.
"The fish is often prepared with a reduction of onions, which come from the other side of the Straits of Messina, the purple onions from Calabria. You put that in a pan, add a little bit of sugar cane sugar and a light touch of butter and reduce it very, very slowly. You then get the tuna plus this slightly tangy, sweet, but slightly sour as well, onion reduction. Sicilian cuisine is trying to find a tightrope between these extremes in a way trying. To find balance, whilst being acrobatic as well."
You may also enjoy reading: It all comes back to the plate: food's role in understanding culture
His favourite dish
"It would depend on what time of the year you came to Sicily," Mark says. "If you were to come in in the summer, then there's a small window of opportunity (some three weeks) to taste the delicious prickly pear Gelato which is really fine! Arancini, a snack of deep fried rice balls is also very tasty."
"In terms of my favorite, I have to say the Mazara prawns are exceptional. They're a large sort of mini langoustine, the color of blood oranges and they spawn in the very cold waters over in the northwestern side of Sicily, where most of the fishing fleet is based. The Mazara prawns are eaten almost raw. They might just be cooked by throwing them in at the end with the pasta, so they're slightly soupy in texture, almost sushi like.
"You can serve them with just a few sweet cherry tomatoes and a sprinkling of pistachio. The crunchiness of the pistachio contrasts, but at the same time complements, the melting flavor of the flesh of the fish. Simply wonderful."
You may also enjoy: Sipping season: here's why September is the perfect time to travel for wine lovers
Simplicity is sacred, as is family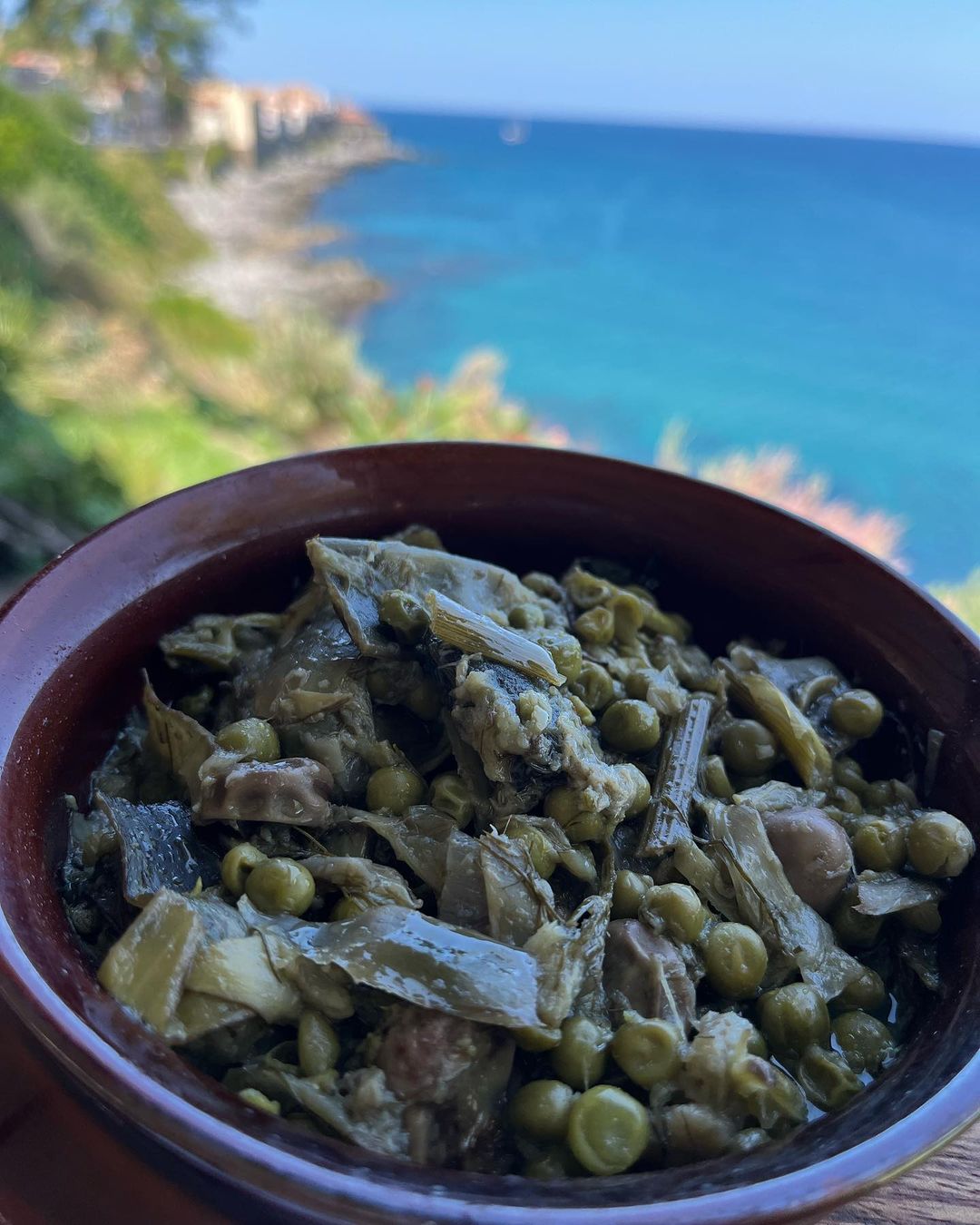 "Refined dining does exist in Sicily, but it doesn't interest most people. I think simplicity is sacred," says Mark. "One of the ways in which Sicilian cuisine, or even in the wider context, authentic Italian cuisine, contrasts with the ways other countries produce it, is the Sicilians don't want ingredients to cancel themselves out. They let a few core ingredients sing as a chorus, but without it becoming a cacophony.
"Dining is also about sharing with your family. The Sunday lunch is still very important here and extended families will gather to catch up and share."
Discover this on: Southern Italy Sicily & Malta
So many lemons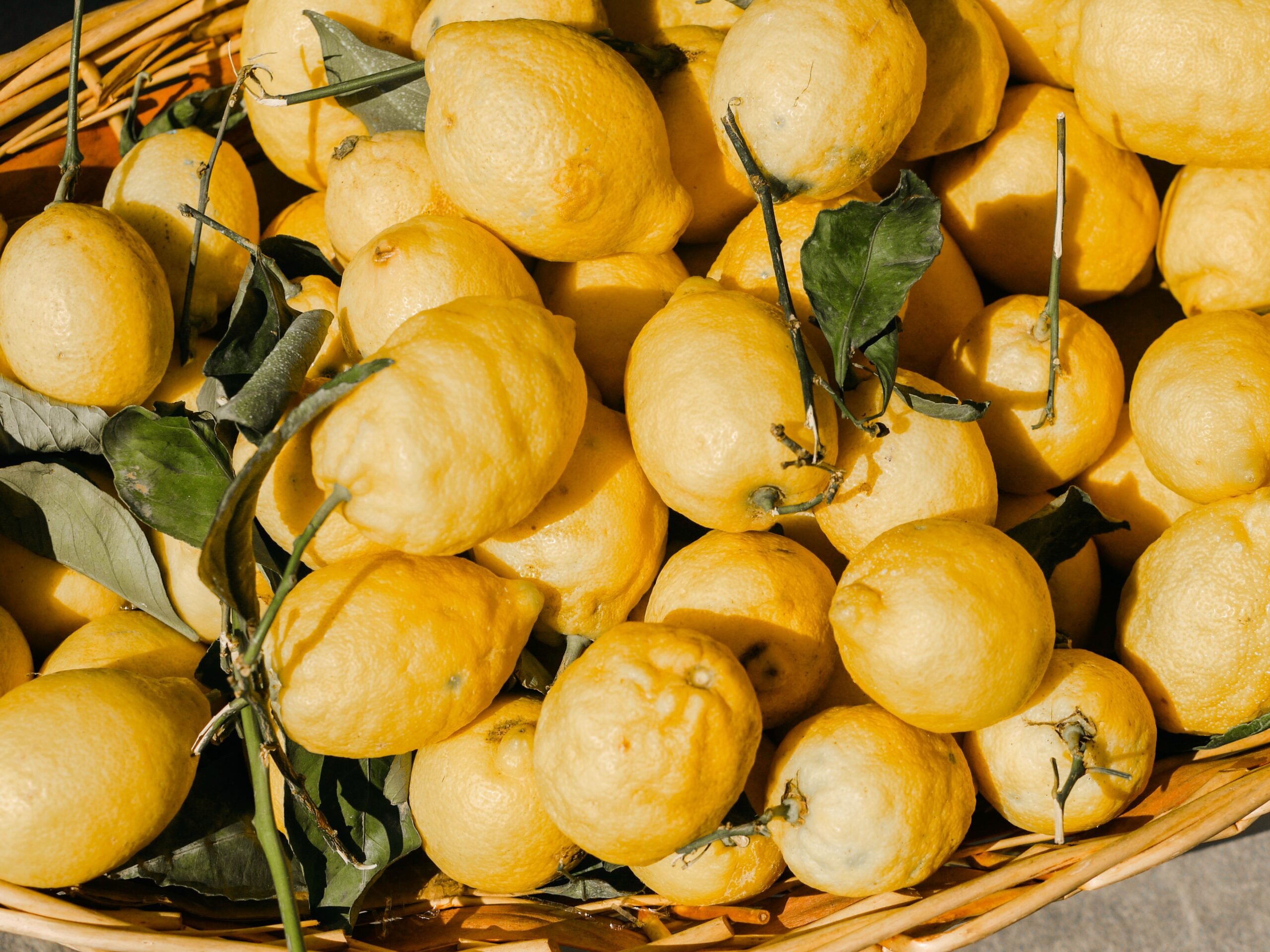 "Mount Etna, which dominates the island, adds the third dimension," explains Mark. "10,000 feet at its high point, which gives it its pyramidal structure, Mount Etna covers about 1/3 of the land mass of Sicily and is fantastically fertile.
"So, lemons thrive there and play a large role in Sicilian deserts, which reflect the Arab heritage. They say it was the Arabs who went up to the top of Mount Etna, took the snow and mixed it with honey (before sugar was brought in) and fruit juice to make the first sherbets.
"The Sicilians have sweet teeth; they love their deserts. Often in the ricotta you would use candied fruit, which could be the oranges or the lemons."
Discover this on: Country Roads of Southern Italy & Sicily
Not forgetting the gelato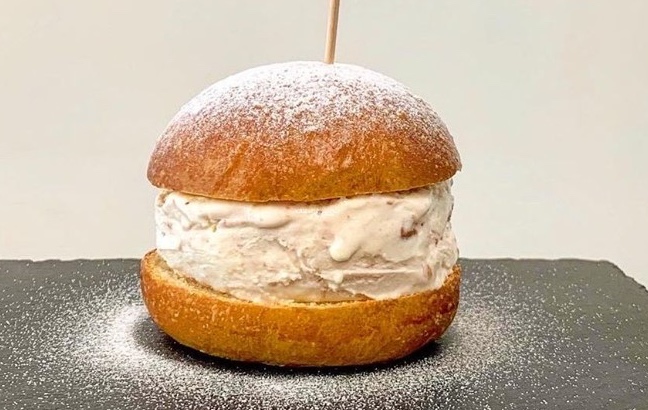 "I think gelato is a way of surviving," says Mark with a laugh. "I'm always captivated by how luxuriously the Sicilians lick their gelatos – it's very sensual love affair!"
"The Sicilian way of eating Gelato is to have it in a bun almost burger style, which looks like a French inspired sugar glazed brioche. It's cut open and filled with an iceberg of gelato, and that's your morning treat."