Much like us, food travels the world. Dishes cross continents. Recipes migrate, meet other cuisines, and create new branches of their culinary family tree. However, some local dishes are just homebodies at heart. No matter how amazing the kitchen, these timeless recipes just don't taste right unless they're home.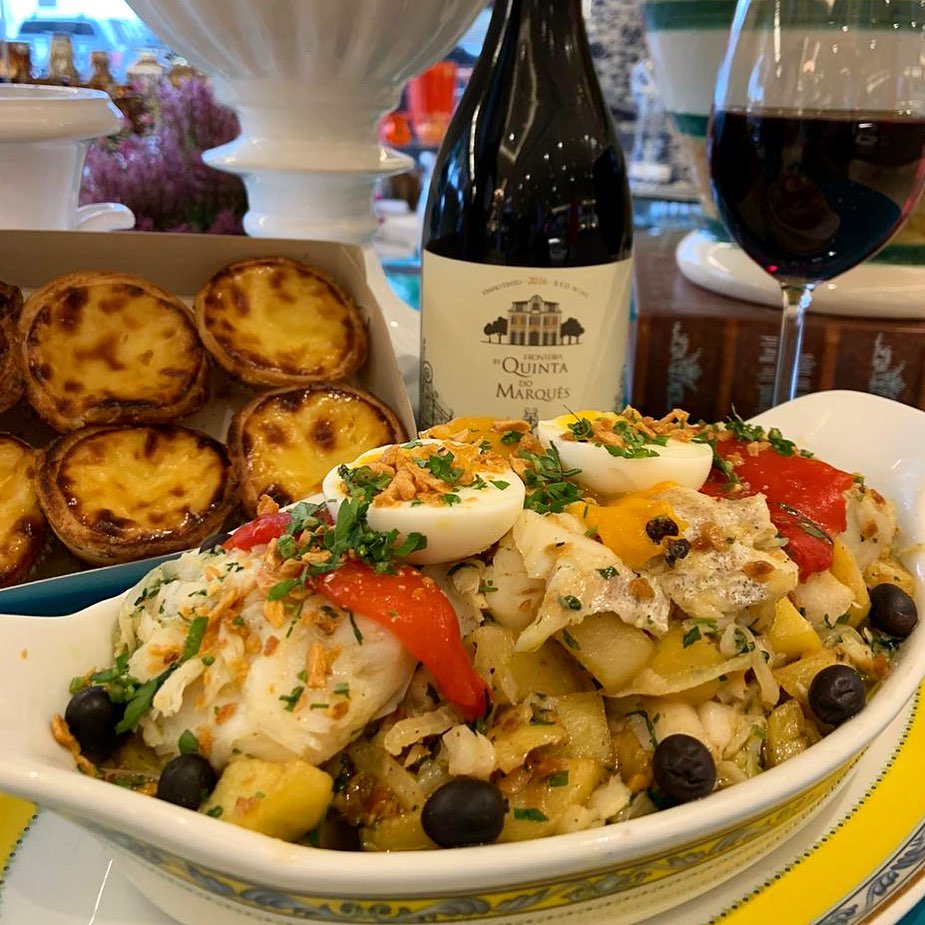 There are as many ways to cook Portugal's national dish as there are days in the year. That said, one often finds the dried, salted codfish served with cream and potatoes or formed into croquettes. The dish dates as far back as the 15th century – when Portugal was a maritime power. The preserved codfish could be kept onboard ships for long ocean voyages, making it a staple of the Portuguese palate.
You'll have plenty of chances to try Bacalhau on the Country Roads of Portugal tour. You'll dine in Lisbon and Porto, eat a tapas lunch in an old olive mill, and visit the birthplace of Pastéis de Belém, the original and patented recipe of Pastéis de Nata not found anywhere else in Portugal, let alone outside the country!
Read more: 10 must-have traditional Portuguese foods to try on your next trip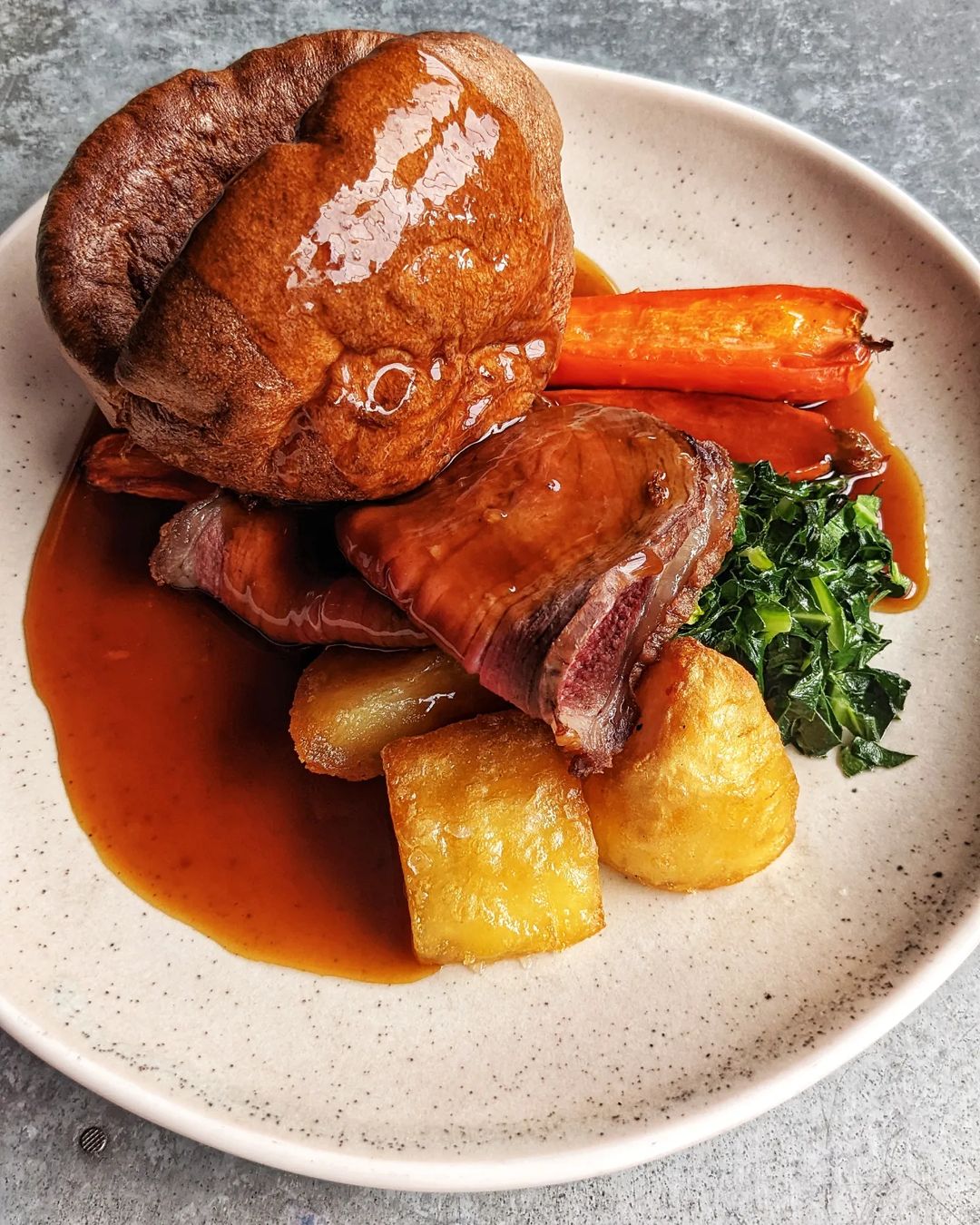 Homely and comforting, the hearty Sunday roast is as quintessential to British culture as tea and rain. This wholesome meal is traditionally served with beef, due to the royal guards who used to eat beef every Sunday (hence their name: Beefeaters). Also integral to this British tapestry are Yorkshire puddings, roast vegetables, potatoes, and gravy. If you want to try this most authentic of local British dishes, we recommend stopping by a pub on Sunday
Enjoy a traditional Sunday Roast dinner with all the trimmings in Shakespeare's hometown on the Elegance of Great Britain tour, plus plenty more charming meals across the British Isles.
Also read: 7 Farm-to-table Dining Experiences you can Enjoy with Insight
Often replicated, yet never matched, Peru's zesty marinated fish dish is a fresh and tangy delight. At center stage is raw fish from the country's 1,500 miles of Pacific coastline cured in fresh citrus juices, seasoned with spices, and topped with julienned onions. Corn kernels often join the party, grown in the high altitudes of the Andean mountains. There is an abundance of unique local recipes, idiosyncratic to their respective birthplaces throughout Peru.
The fish is raw, so it must be fresh and eaten quickly. The dish is so beloved in Peru that it is celebrated with its own national holiday.
Discover this ancient Incan delight on the Peru with Macchu Picchu tour, where you'll dine on ceviche in an 18th century garden in Lima, South America's gastronomical capital. The food fun doesn't stop there. As you journey to Macchu Picchu, you'll dine on fascinating Andean meals like Pachamanca: a stewpot baked in an earthen oven underground.
Read more: 8 tips for particular eaters when traveling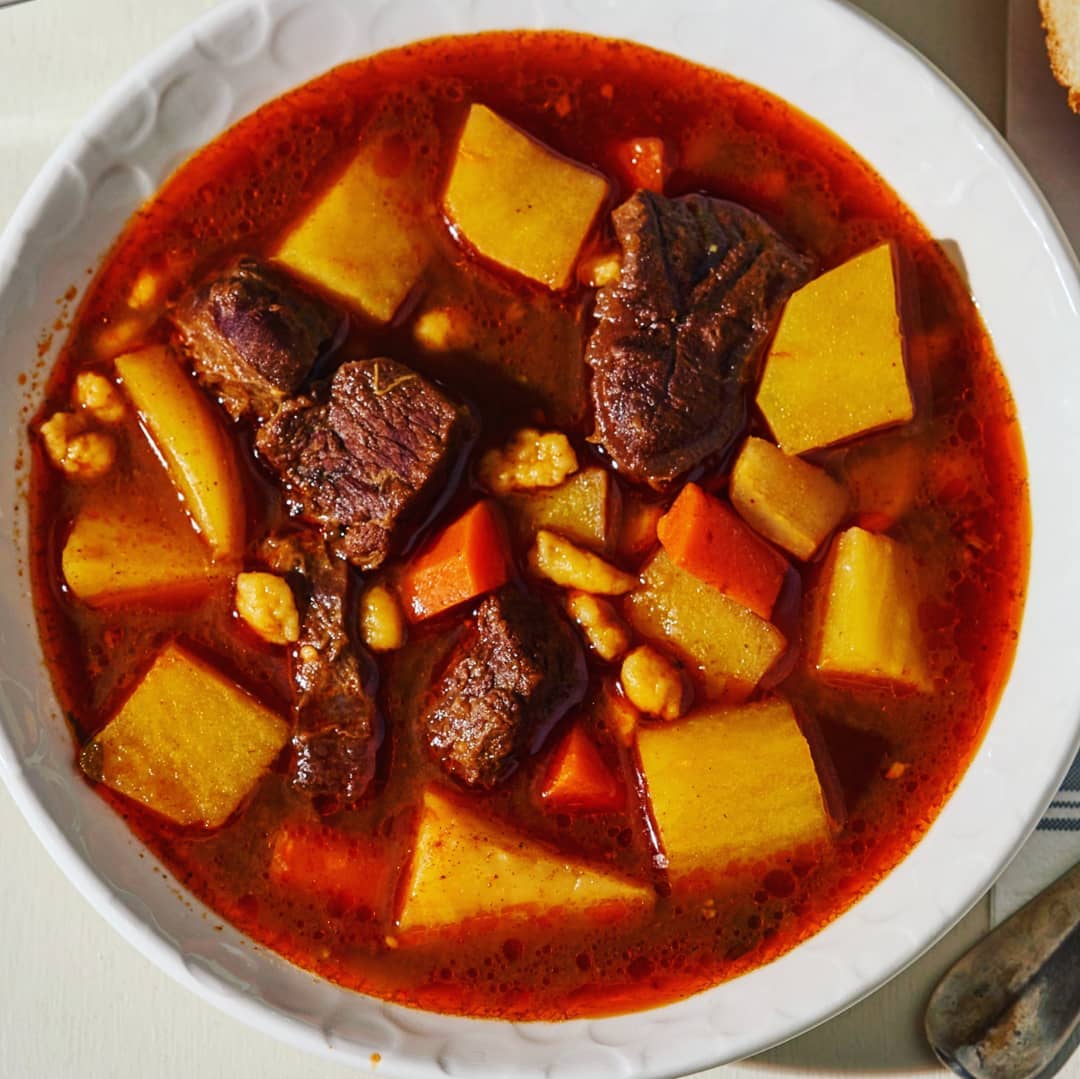 Hungary's signature dish is a soupy concoction of beef, onion, tomato, garlic, and the star of the show: heavy amounts of paprika. Goulash is a wise, elderly dish dating back to the 9th century; a hearty meal eaten by Hungarian shepherds. They cooked and flavored the meat, dried it in the sun and then stored it to keep, needing only water to turn it into a meal. Believe it or not, at this time goulash was paprika-free, as the spice wasn't introduced to Europe until the 16th century.
On the Easy Pace Budapest, Vienna & Prague tour, you'll feast on goulash in Budapest, where it is cooked best. You'll also enjoy other exciting culinary experiences, such as visiting a strudel house for a workshop on how to make the delicious treat.
Read more: One for foodies: modern ways to dine abroad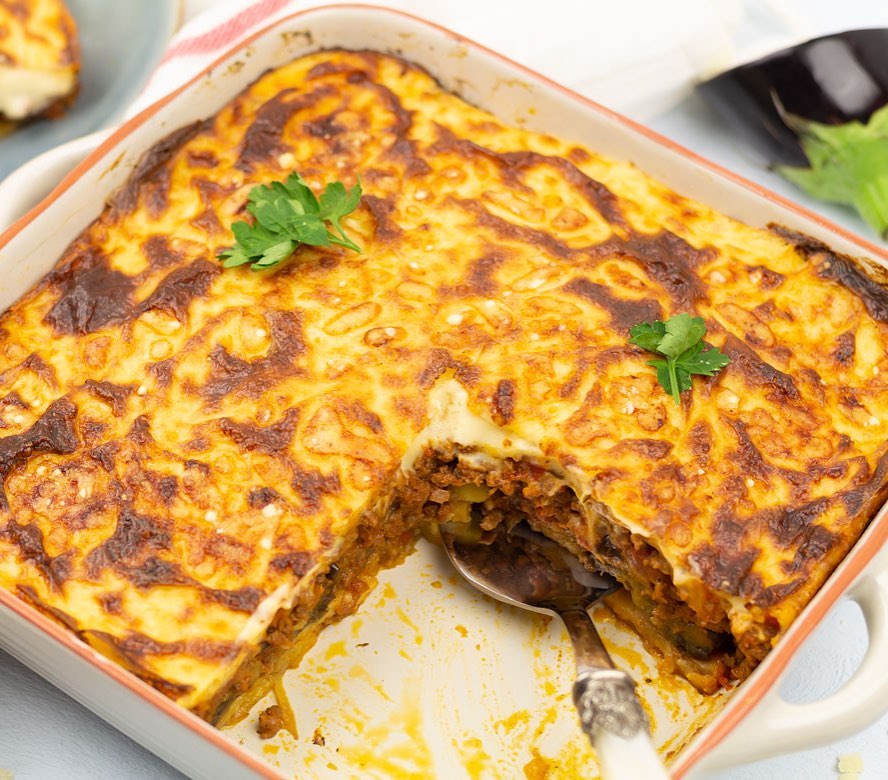 A Greek salad is delicious, yet simple. Tzatziki is more refined, yet still accessible. Both can be found easily outside of Greece. But the mighty moussaka is a beast of its own. Unless prepared under a Greek sun, a moussaka just isn't a moussaka. Eggplant, layered with sumptuous ground beef, baked in a bechamel sauce and topped with a layer of melted cheese… have we whet your appetite?
Taste authentic moussaka on the Greek Island Hopper tour as you bounce around gorgeous Greek isles from dinner to dinner, with a warm welcome meal in Athens.
Read more: Gia mas! The top Tavernas in Athens
Eating fondue just isn't the same without that quintessentially Swiss alpine atmosphere. The national icon is as classy as it is decadent and even comes with its own etiquette and ruleset, which range from using the correct accompaniments (bread, cornichons, potatoes) to having the correct dipping technique.
There are many key pieces that make a fondue, pieces that other non-domestic replicants skimp out on. One needs the right pot (a caquelon), the right Swiss baguette (weizenbrot), and arguably the most important detail: the cheese. French gastronomy chemist Hervé This noted, "Connoisseurs of fondue know that the success of the dish has to do particularly with proper cheese selection." Good quality, well-aged Swiss cheeses are integral to the dish, and the way they're used is unique to each chef. Only in Switzerland can you be sure that you'll be in the best and most experienced hands.
An insider insight: the crust that forms at the bottom of the pot is called 'la Religeuse', a local favorite. Scrape it off the bottom for a delectably chewy end to your meal.
Indulge in fondue on the Country roads of Switzerland tour as you float between stylish alpine towns and sophisticated Swiss cities, gorging on fondue and raclette.
Read more: Why you should visit Switzerland in the off season, by this Travel Director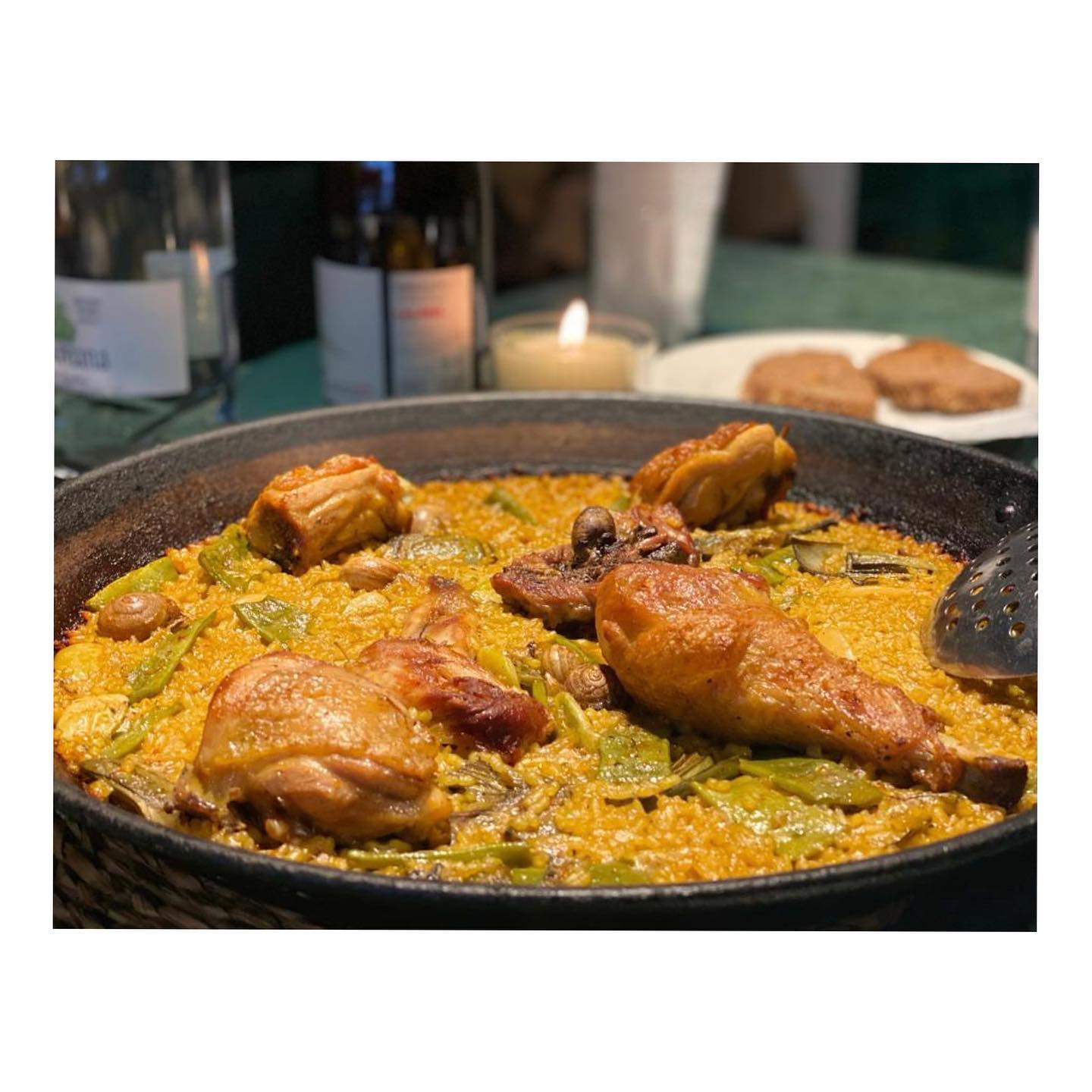 Spain's national dish is world-famous, so it's likely you've eaten it before. However, while the one-pot dish may seem simple, its dazzling flavor and feisty colors just feel drab when compared aside a true Valencian paella. It's the unique blend of seasonings and spices, of pepper flakes, saffron and beans. There are nuances to the traditional dish that are rarely exported, such as the use of rabbit meat, snails or artichokes. Or it's the idiosyncratic habits, such as using a wooden spoon for the rice or eating directly from the paella pan.
Dine on paella the Valencian way on the Highlights of Spain tour. Not only will you eat authentic paella in Valencia, but you'll also learn how to cook the perfect paella yourself with a cooking demonstration from a local chef, paired with a fruity glass of Sangria.