Are you already dreaming of next year's vacation? If you're looking for the best places to travel in 2024, we've got you covered. From spectacular festivals to monumental blooms, bucket-list sights to eagerly awaited openings, take a look at some of the unmissable destinations that should be on your 2024 bucket list.
And, for a limited time benefit from our Early Bird Travel Sale, saving 10% on selected 2024 tours.
January - Egypt
The Pyramids of Giza, Temple of Karnak, the Valley of the Kings and the sacred River Nile. What better way to start off your new year? Surround yourself in sunshine, warm hospitality and some of the world's most magnificent archaeological wonders with a trip to Egypt. Not only will you experience a fascinating slice of history, but new discoveries are also being made every day.
The start of 2024 should see the long-awaited Grand Egyptian Museum open to the public. It will house the largest collection of antiquities in history dedicated to a single civilization, including thousands of artefacts never displayed before. Admire the entire Tutankhamun Collection, on display for the first time since being discovered in 1922. Including his gold sandals, jewelry, and several never-before-displayed obelisks from his tomb. Do check for the latest updates on the museum's opening.
Travel to Egypt on: Splendours of Egypt
We think you'll also like: Secrets in the sand: the thrill of uncovering Egyptian artifacts
February – New Orleans, USA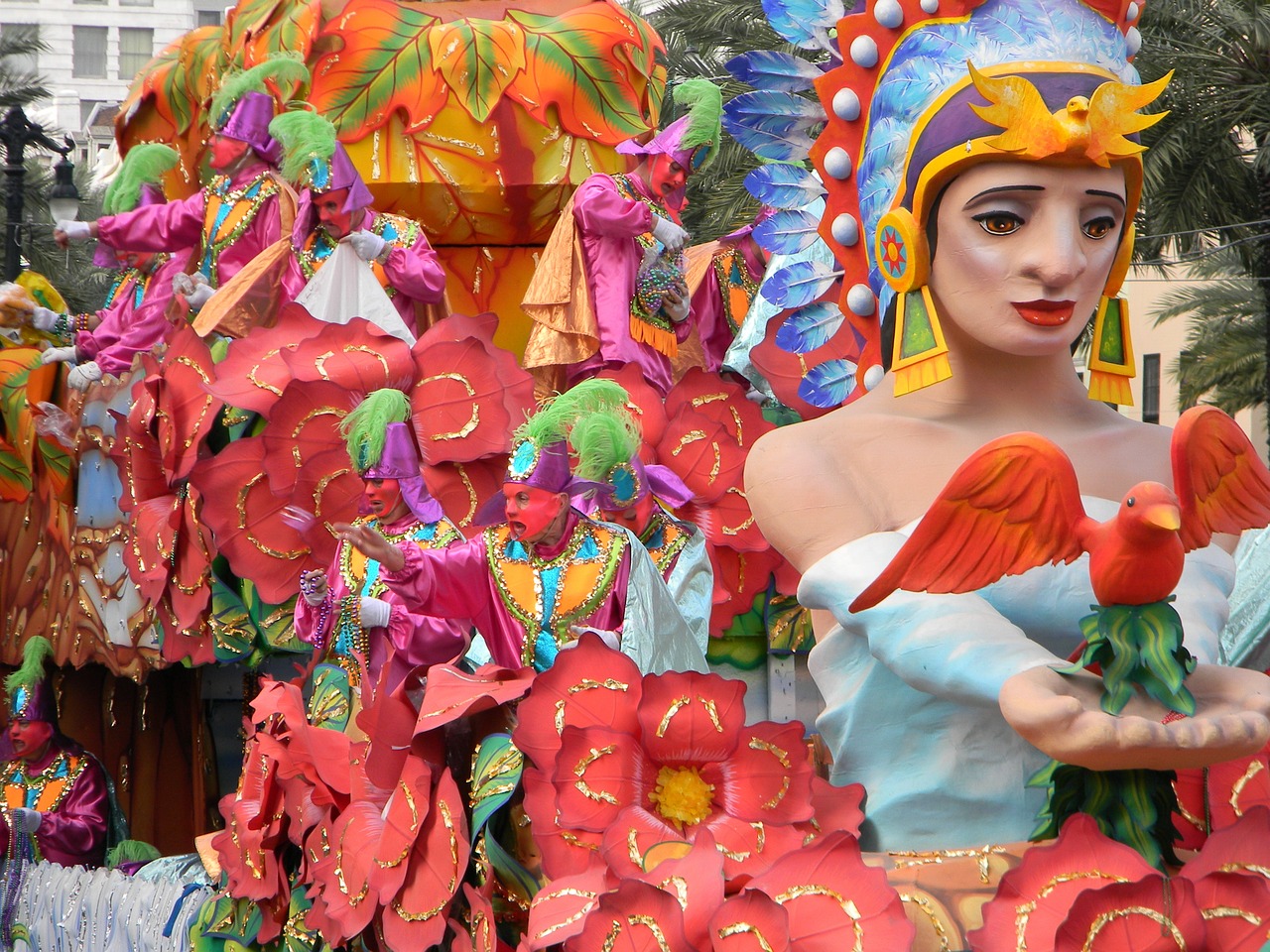 In February, many countries come alive with carnival-style celebrations marking the solemnity of Lent. Perhaps one of the most famous, which should be high on your 2024 bucket list is Mardi Gras in New Orleans, and for good reason. This vibrant, annual extravaganza transforms the city into a riotous sea of color and revelry for an unforgettable experience.
The historic French Quarter becomes a sea of elaborate parades, led by flamboyantly costumed krewes. Beads, trinkets and doubloons are tossed from the floats into the crowds as souvenirs and music fills the air. With its fusion of French, Spanish and African influences, Mardi Gras captures the essence of New Orleans' spirit, making this vibrant city and the American South one of the best places to travel in 2024.
Enjoy the magic of New Orleans on: Country Roads of the Deep South
Dive into the festivities: Mardi Gras magic: In conversation with a New Orleans legend
March – Valencia, Spain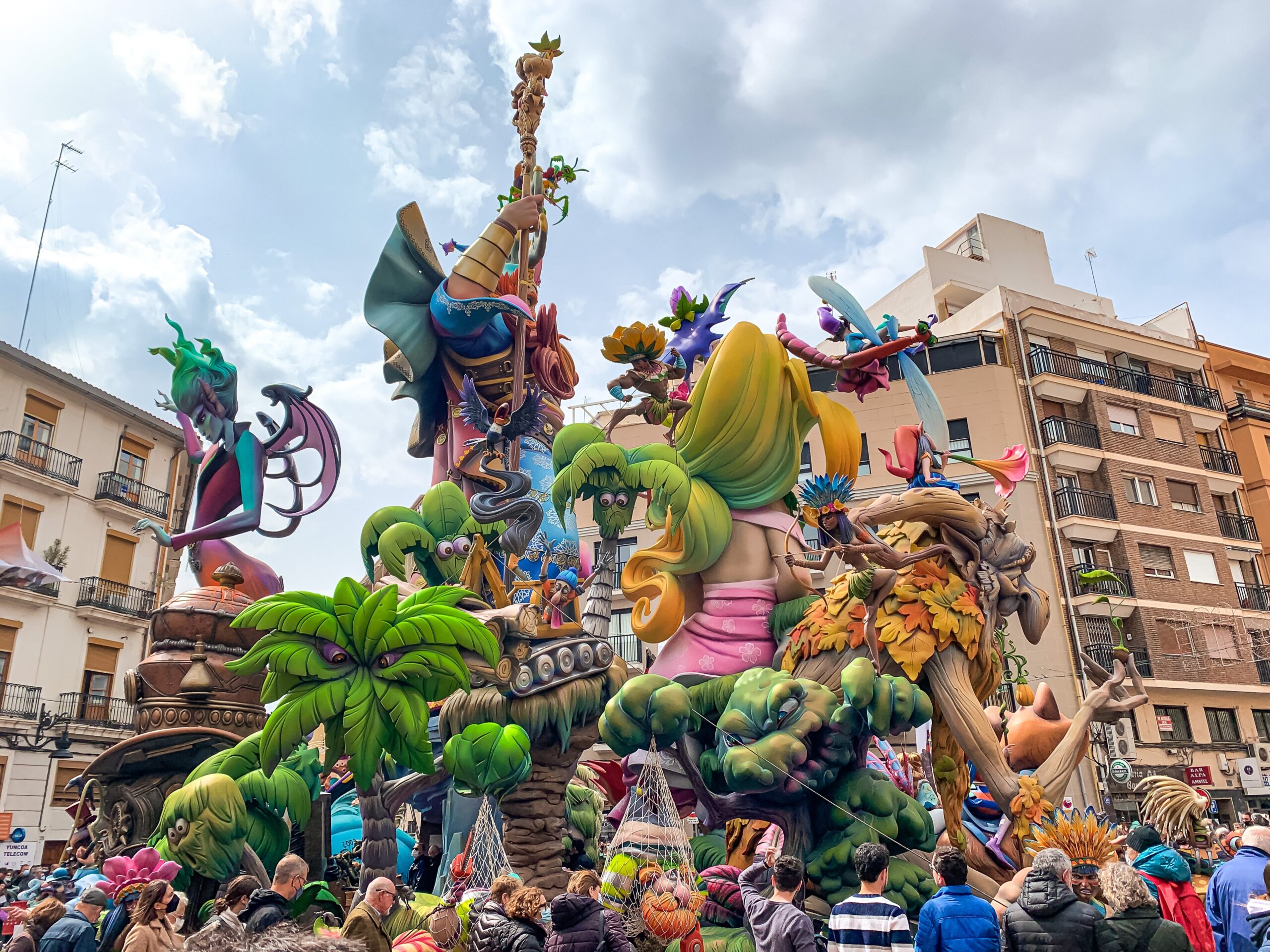 Staying on a festival theme, Las Fallas in Valencia, Spain is also an extravaganza not to be missed. A fiesta of colossal sculptures, pyrotechnics, music, and tradition, at its heart are the "fallas." These enormous and intricate sculptures are made of wood, papier-mâché and other materials. These fallas often satirize political figures and societal issues, providing a unique form of social commentary and transforming the streets into an open-air art gallery.
On the final night, all the fallas are set ablaze in a spectacular, symbolic cleansing of the past year's troubles and the welcoming of spring. You will also enjoy parades, traditional dress, paella contests, street food and a true immersion into Valencian and Spanish culture, the perfect travel destination.
Visit Valencia on: Best of Spain & Portugal
You may also like to read: These spring festivals have uniquely fascinating histories
April – Amsterdam, The Netherlands
Marking the beginning of spring the Tulip season in the Netherlands is simply sensational, with millions of flowers blooming in and around Amsterdam. Every year, over 7 million bulbs are hand planted at the Keukenhof Tulip Gardens, with over 800 different tulip varieties.
The area surrounding Keukenhof Gardens, known as 'Bollenstreek' meaning the area of the bulbs, is filled with hundreds of flower fields to be admired. Add this to the beauty of Amsterdam, with its depth of culture and aesthetic appeal that rivals any city in Europe, and you have the perfect travel destination.
Visit Amsterdam and the Keukenhoff Gardens on: Country Roads of Belgium, Luxembourg & The Netherlands
You may be interested to read: Going Dutch: Why April is the best time to visit Amsterdam
May – The Dalmatian Riviera, Croatia
A paradise where history, natural splendor, and coastal charm seamlessly converge, the Dalmatian Riviera along Croatia's stunning Adriatic coast is a Mediterranean gem renowned for being one of Europe's most beautiful destinations. With its warm climate, it is the most exquisite May destination and one of the best places to travel in 2024. Treat yourself to crystal-clear waters, picturesque landscapes, delightful restaurants and sublime hotels, all without the peak-time crowds.
Ancient walled cities like Dubrovnik and Split offer history and culture amid cobblestone streets and fairy-tale architecture. The region's islands, including Hvar and Korčula, boast pristine beaches and vineyard-covered hills. Savor fresh seafood, local wines, and olive oils as the coastline twinkles around you.
Discover this on: Eastern Capitals and the Dalmatian Riviera
You may also enjoy: Pearls of the Adriatic: discover the world of oyster cultivation in Croatia
June – Italy, Naples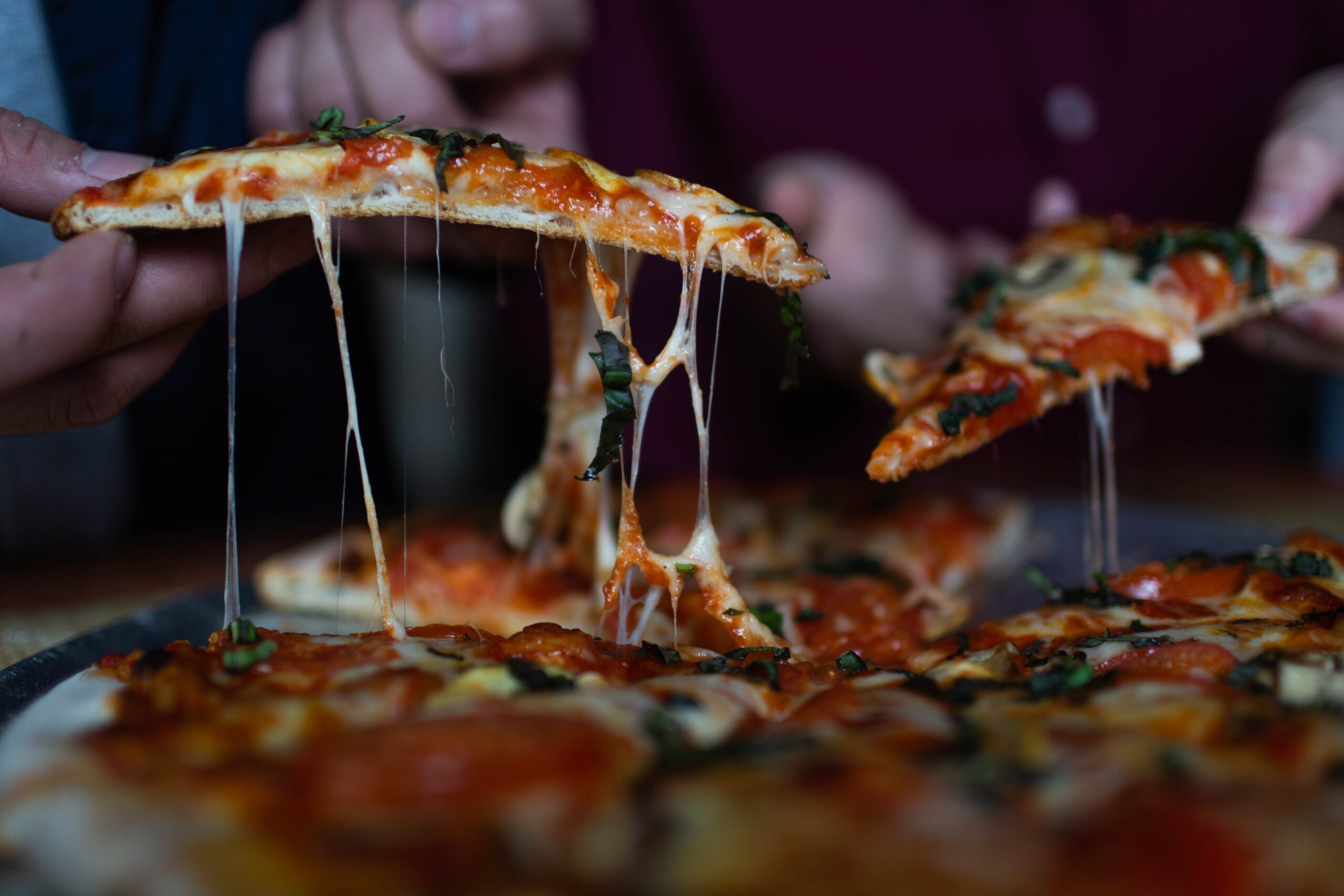 A beautiful destination any time of year, in June Italy serves up a pizza festival in the birthplace of pizza – how can you miss that? Hundreds of pizza makers participate in the Napoli Pizza Village Festival each year. Over 100,000 of Italy's very best pizzas are prepared on hot stoves. Over nine days you can revel in live music, entertainment, workshops, demonstrations. The festivities culminatie with the crowing of the World Pizza making Champion.
If you're looking for the best places to travel in 2024, there's no better reason to visit Naples. Known as the gateway to the Amalfi Coast and Pompeii, you'll be blessed with stunning coastal views. Boasting rich history, art and culinary excellence, the city's historic center is a UNESCO World Heritage Site, featuring ancient ruins, bustling markets and, of course, the most sensational restaurants.
See Naples on: Best of Italy
Discover more Italian foodie delights: What's so special about Sicilian cuisine? Everything, says Travel Director Mark
July - Ireland
Visiting Ireland is always an enchanting experience not to be missed and is at its sparkling best in July. First and foremost, the Emerald Isle's breathtaking landscapes, from rugged cliffs along the Wild Atlantic Way to lush, rolling green hills dotted with charming villages are outstanding. Mix that with rich history, ancient castles, monastic ruins and vibrant cities like Dublin and you have an idyllic destination.
Warm and welcoming locals share folklore and traditional music in cozy pubs. Hearty stews and fresh seafood will leave you full in both heart and belly. Whether you seek natural beauty, history or just a jolly good craic, Ireland should be top of your list for an early summer vacation.
Discover this on: Irish Elegance, Focus on Ireland
Read more about Ireland's treasures: Go where the grass is greener: a guide to Ireland's most spectacular natural sights
August – Edinburgh, Scotland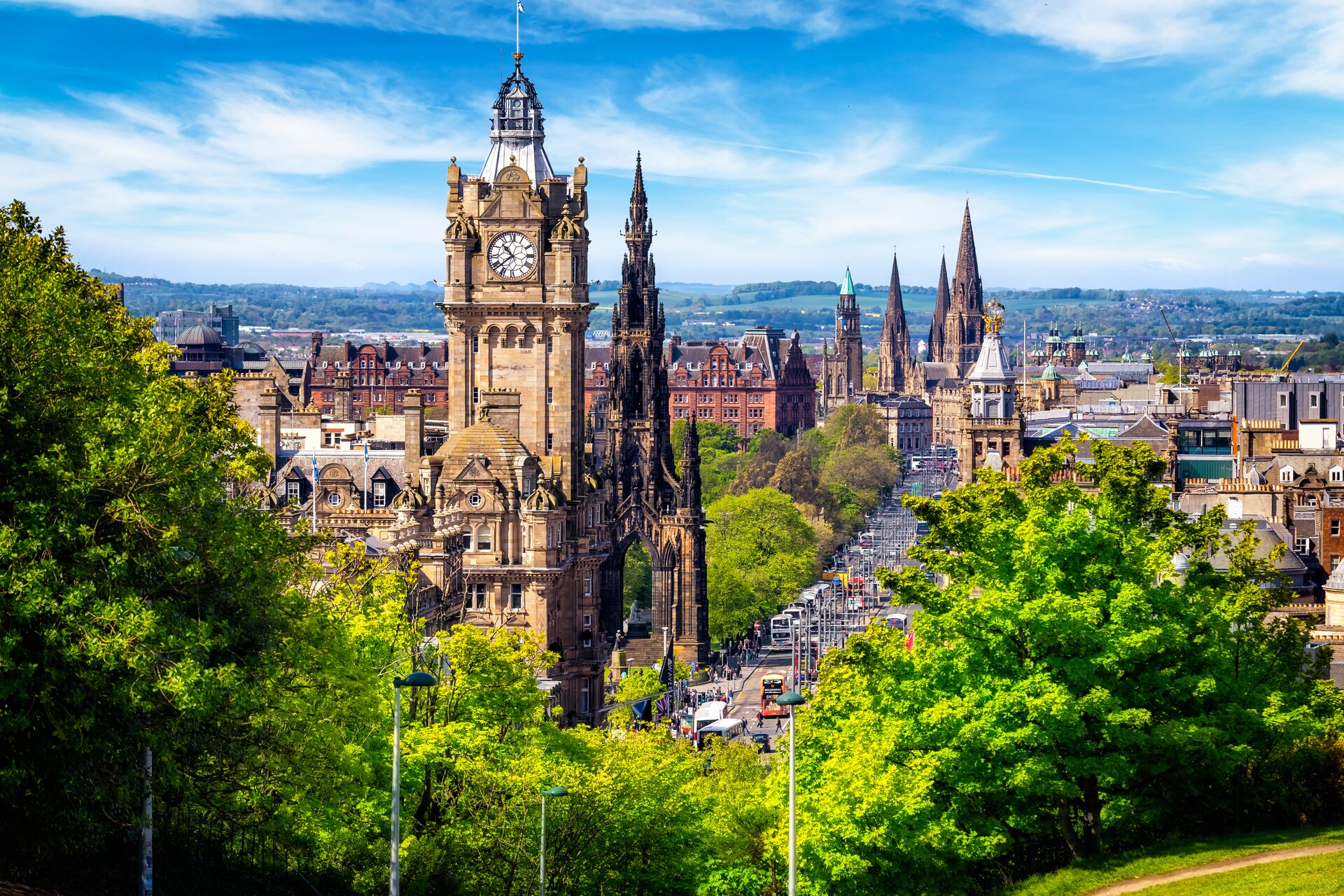 The Edinburgh Festival Fringe, the largest and most famous arts festival in the world, sees the streets of Scotland's capital city come alive in August. Indulge your passion for theater, comedy, music, dance, cabaret, spoken word, circus, and more. What sets the Fringe apart is its open access policy. This means anyone can participate, making it a platform for emerging talent and established artists alike.
The Fringe utilizes hundreds of venues across Edinburgh, from traditional theaters to bars, churches, and even street corners. In addition to ticketed shows, the streets of Edinburgh come alive with street performers, buskers and outdoor spectacles. The Royal Mile, in particular, becomes a bustling hub of activity during the festival, making Edinburgh one of the best places to travel in 2024.
Enjoy Edinburgh on: Country Roads of Scotland, Best of Ireland and Scotland
You may also enjoy: 7 ways our Best of Ireland & Scotland tour will capture your heart
September - Peru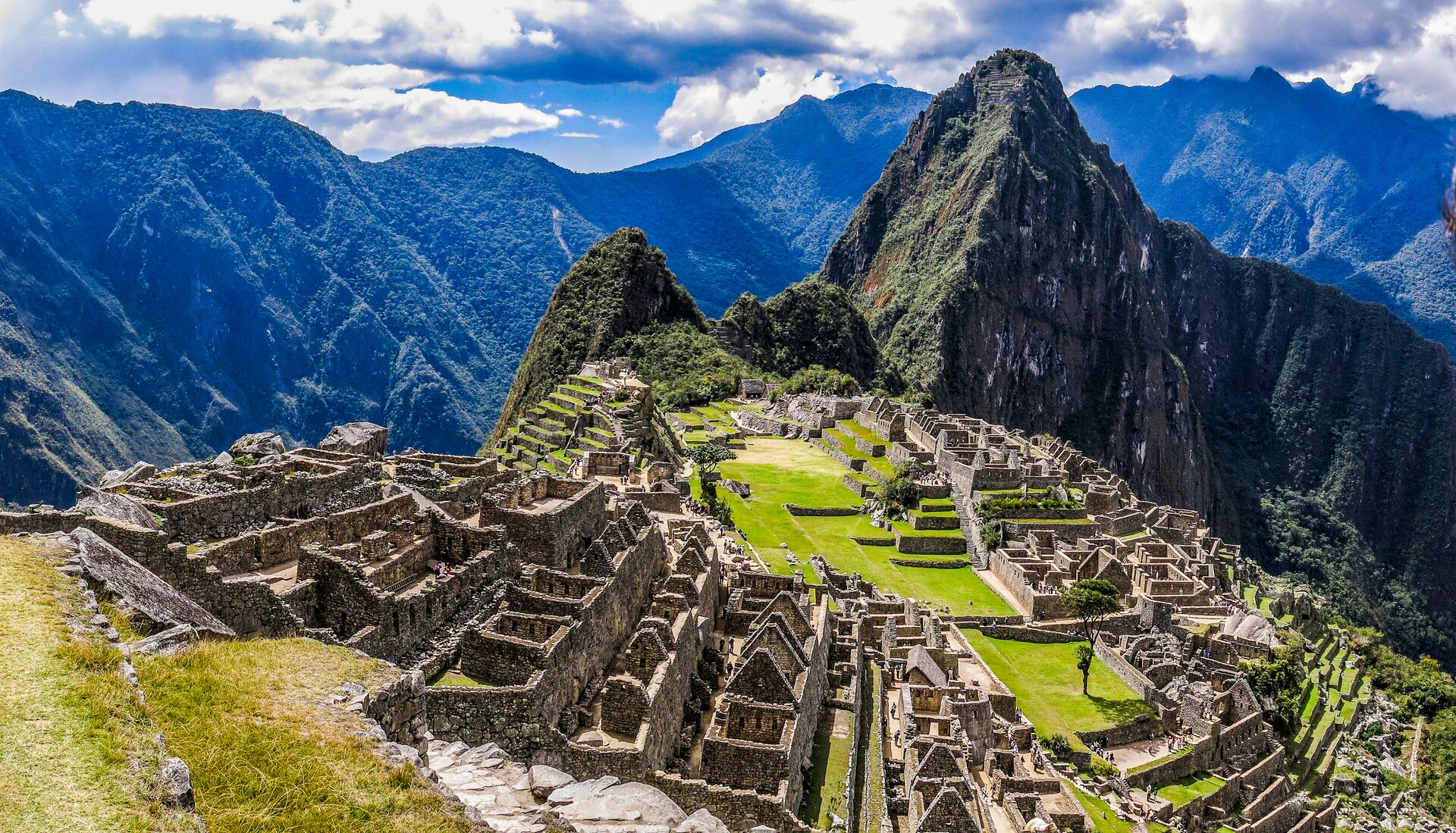 Make 2024 the year you tick Machu Picchu off your travel bucket-list. Spectacular and spellbinding, this iconic Inca citadel does not disappoint. And, to make the most of your visit, September sees less tourists and great weather. This means you have more time to enjoy this mysterious architectural wonder.
A UNESCO World Heritage Site nestled high in the Andes Mountains of Peru, Machu Picchu amazes. Meticulously crafted stone structures, including temples, terraces and residential buildings, all seamlessly integrate into the mist-shrouded landscape. Abandoned during the Spanish Conquest, it remained hidden until its rediscovery in 1911. Today, Machu Picchu is a symbol of Inca engineering prowess and spiritual connection with nature that has to be seen to be believed.
Discover this on: Peru with Machu Picchu
You might be interested to read: The fascinating history of Peru's rise as an astronomical superpower
October – Eastern USA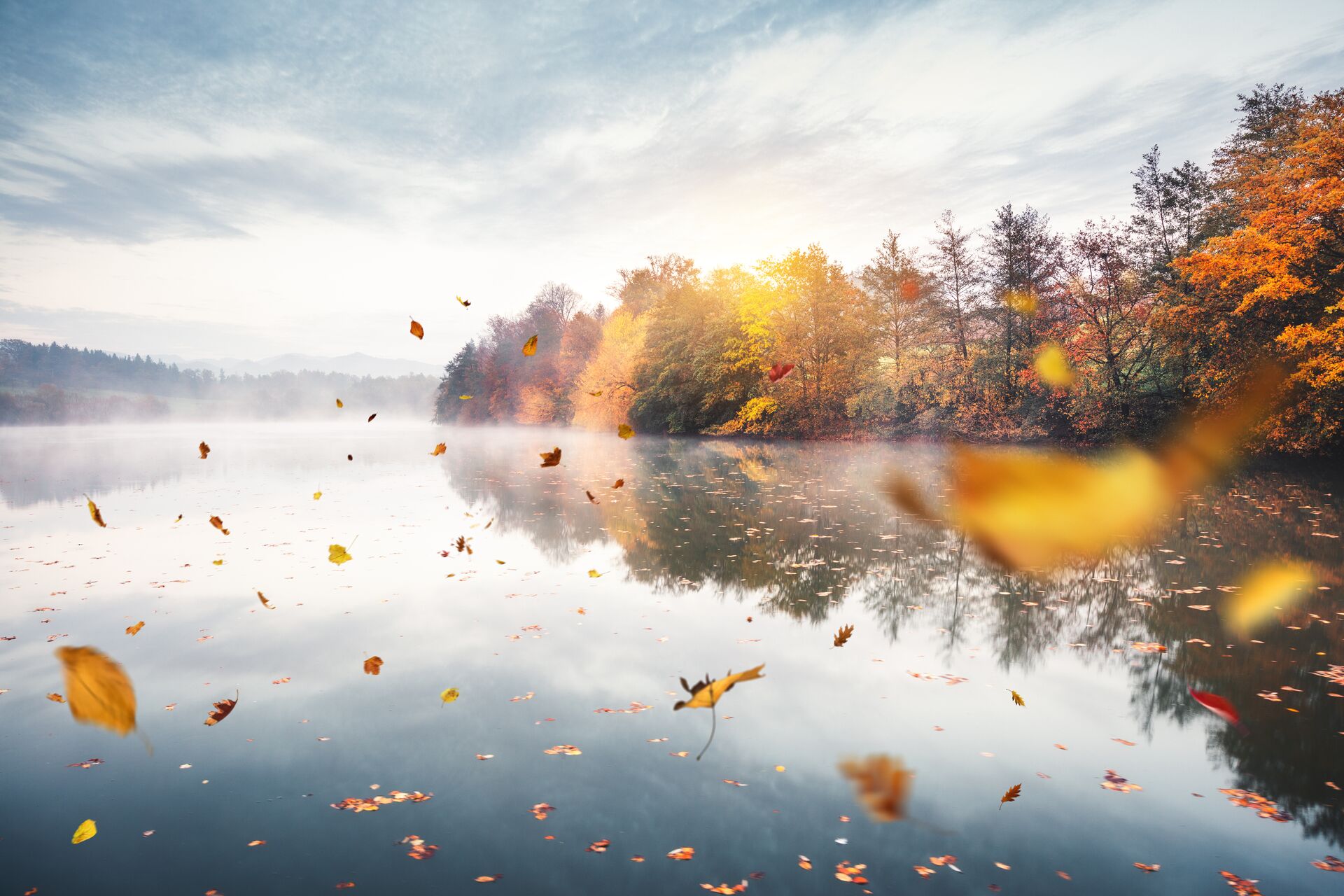 There's no sight quite as spectacular as fall foliage in all its glory. With the turn of the seasons, landscapes become incased in crimson, gold and orange. And the Eastern USA and its National Parks is one of the best places to visit, offering up some of the most remarkable spots to enjoy the spectacle. Time your visit and you can also enjoy the October solar eclipse in this sublime setting.
The Great Smoky Mountains National Park has some of the tallest peaks east of the Rockies. None really go past the tree line, meaning they're covered with red and gold trees. Niagara Falls gets even more mesmerizing during the peak of the fall foliage display. In Cape Cod the red and gold colors contrast with blue water and skies, while the historic city of Boston glows this time of year.
See the spectacle on: Best of Eastern Canada & USA, Spectacular National Parks of Eastern USA, Boston, Cape Cod & the Islands
You may also enjoy: Falling for fall: why October is the best time to visit East Coast USA
November – Holandsfjorden fjord, Norway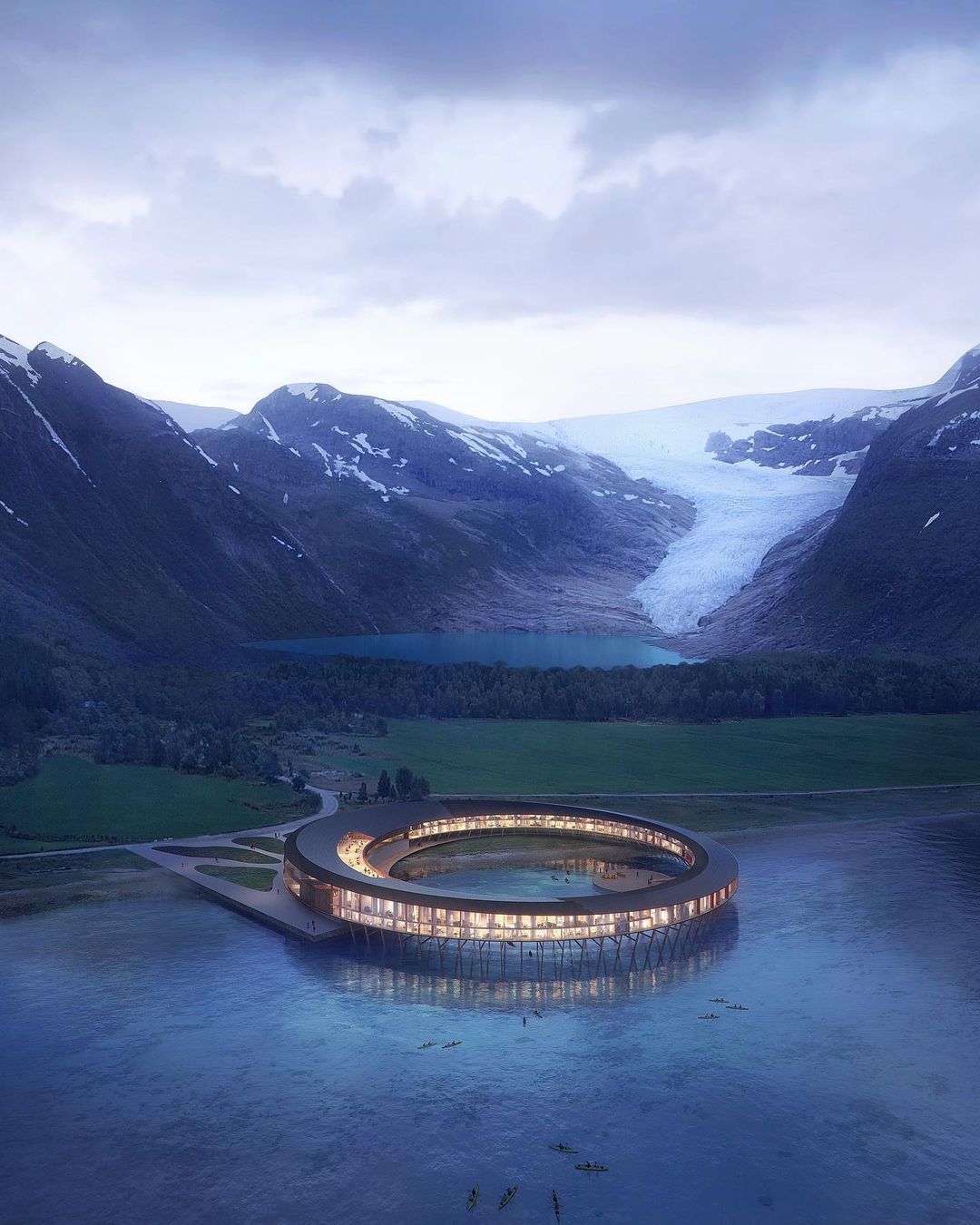 With the Northern Lights at their most visible in November, why not combine a once-in-a-lifetime trip to see them in Northern Norway with a stay in one of the most eagerly anticipated hotel openings of 2024. These majestic waterways, with their towering cliffs, crystal-clear waters and lush greenery, provide some of the world's most awe-inspiring views.
Nestled within the Arctic Circle on the Holandsfjorden fjord, the innovative and eco-friendly Six Senses Svart Hotel will be a standout property offering panoramic views of the landscape. Circular architecture and glass walls blend seamlessly into the natural surroundings. The hotel will be powered entirely by renewable energy sources, featuring solar panels and hydro-energy systems.
From zero-waste dining to hiking, ice-climbing, night-fishing, the Aurora Borealis in winter and yoga in the midnight sun in summer, the Svart promises to leave you with 'deeper awareness and a profound sense of tranquility'.
Photo credit: @sixsensessvart on Instagram
For travel inspiration: Norway destination guide
You might also be interested to read: Legends of the fjords: discover Norway's Viking connections
December – Lisbon, Portugal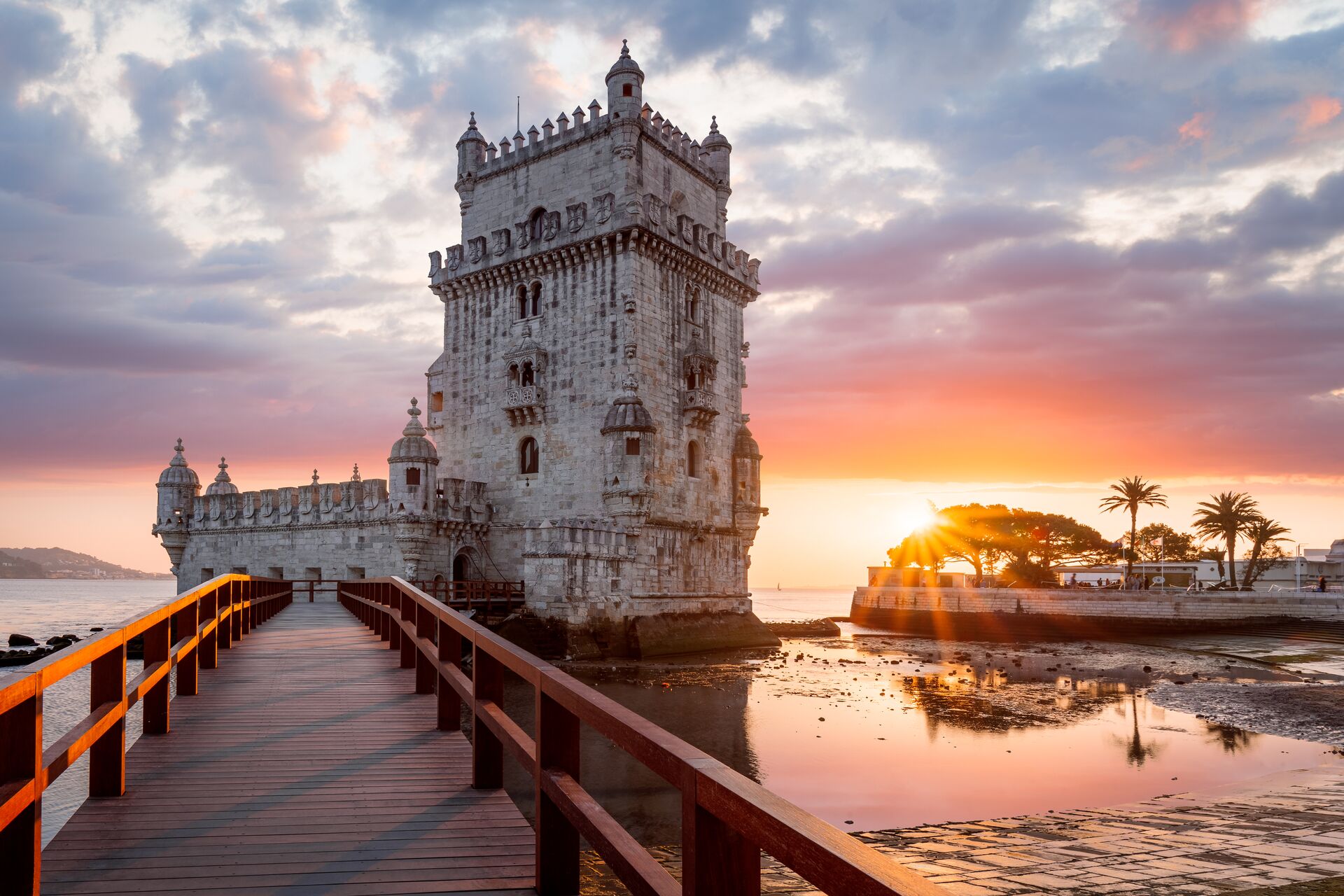 If you're looking for the best places to travel in 2024 for December, then Portugal's vibrant capital city Lisbon is the perfect choice. Its picturesque hills, historic neighborhoods, and coastal charm make it an ideal destination for cultural exploration, culinary delights, and captivating cityscapes. In December, the city takes on a magical feel with its holiday decorations, Christmas markets, and twinkling lights adorning squares and streets like Rossio and Praça do Comércio. Immerse yourself in Portuguese holiday traditions, from the lighting of the Christmas tree to the intricate nativity scenes, cultural events and concerts. And tuck into seasonal culinary delights like bacalhau (salted codfish) and traditional sweets such as Bolo Rei.
Discover Lisbon on: Amazing Spain & Portugal
Read more: Travel Director Angela, on where to eat in Lisbon like a local
To discover even more of the best places to travel in 2024, take a look at our Early Bird Sale, with 10% off a great range of 2024 premium tours.