A Mediterranean haven that never fails to deliver, Italy's glorious cities of Rome, Florence and Venice take centre stage on Easy Pace Italy, the ultimate 10 day Italy tour.
From Vatican treasures to the splendor of the Venetian Lagoon, through ancient rivalries and culinary secrets, Travel Director Margherita tells us just some of the things you can learn on this wonderful, leisurely tour.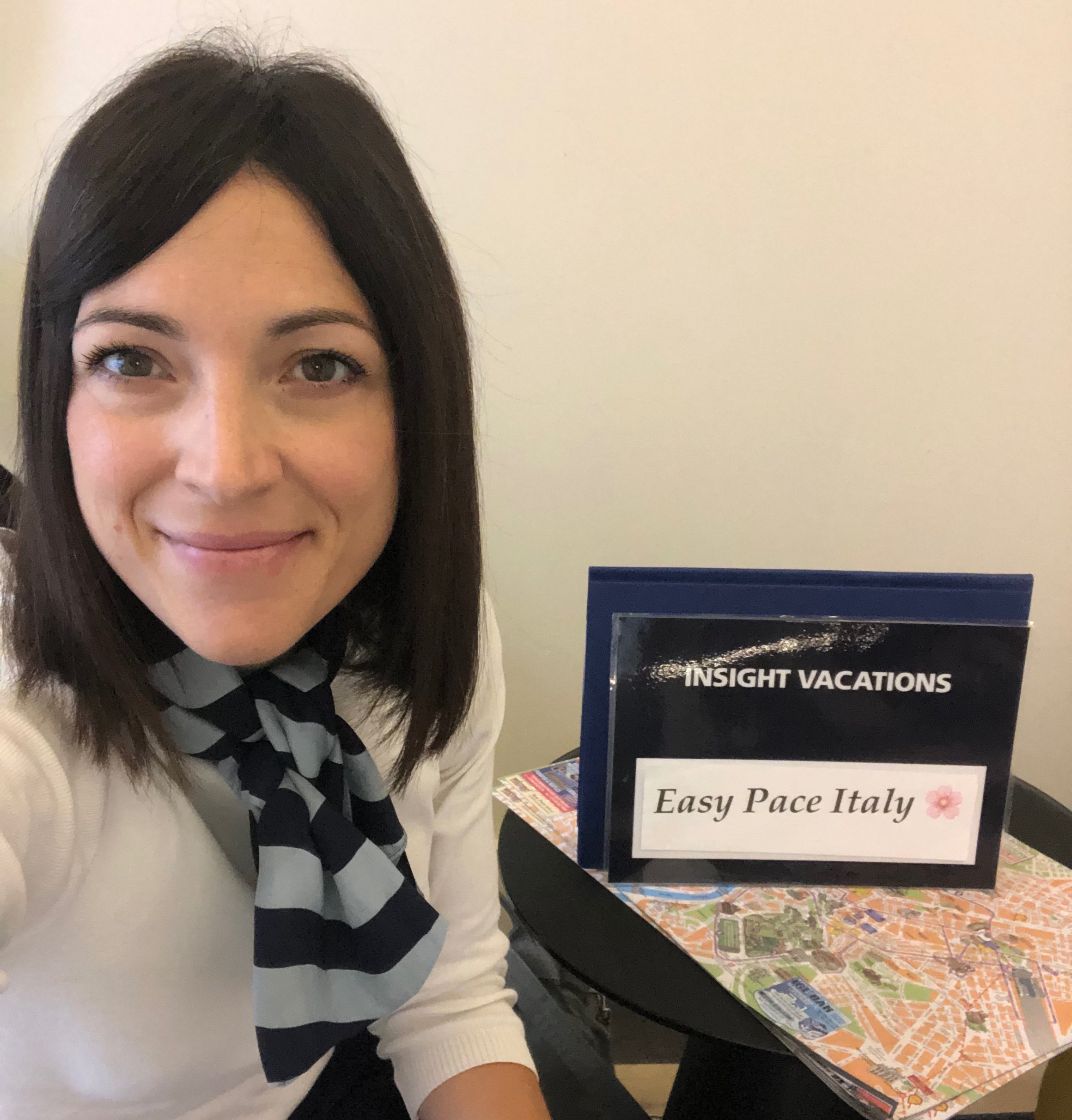 "What I love about this 10 day Italy tour is that it spends three nights in each of three of the most iconic places in Italy," says Margherita. "This gives you the chance to relax – the feeling of not having to pack your bags for three days is great! You have plenty of time to discover some of the most iconic sights of the areas. You can then also enjoy your free time the way you personally wish: shopping, strolling, sightseeing. Or simply sitting in a cafe watching Italians go by while having a wonderful gelato."
1. Italian cooking is actually quite simple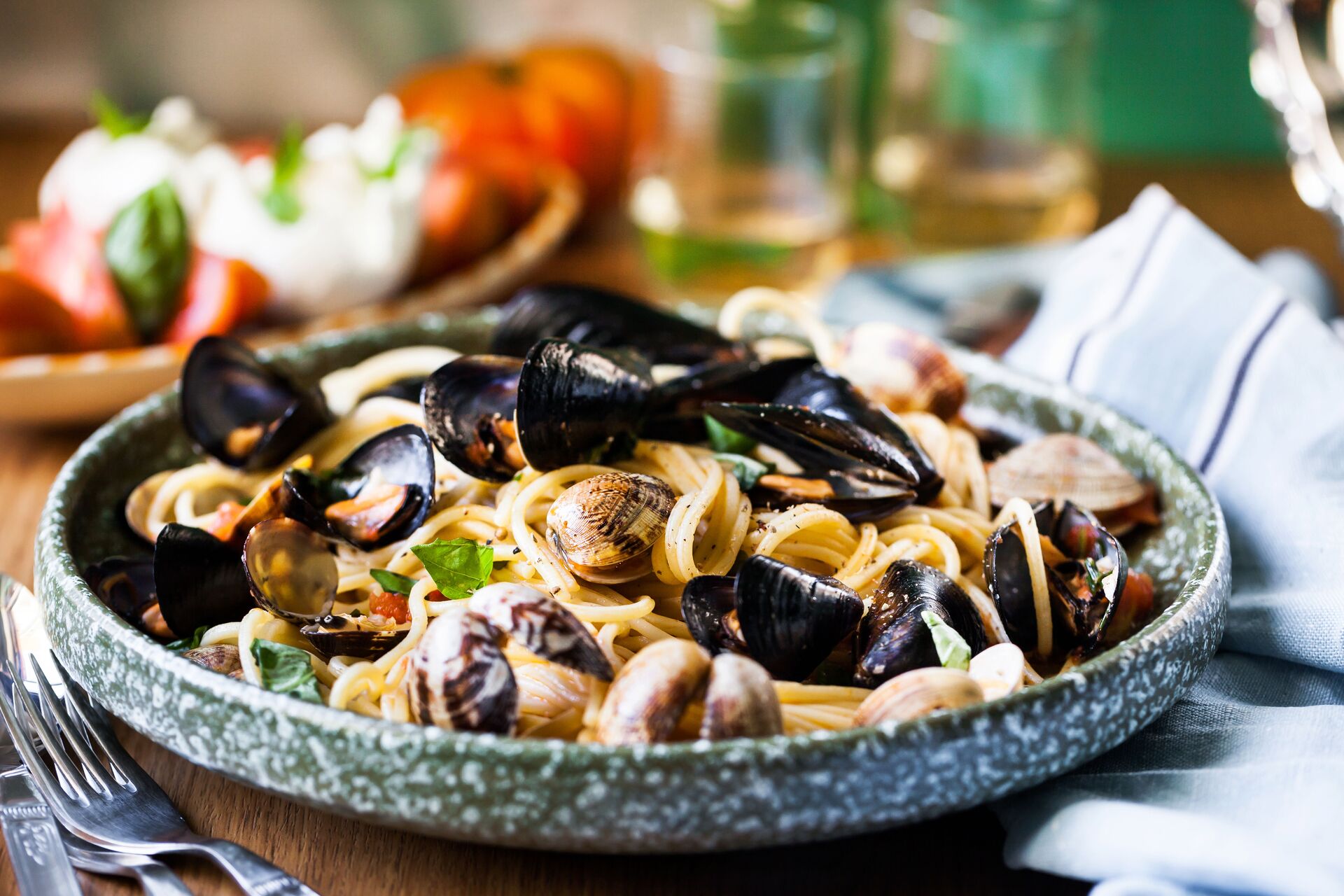 "Cuisine is one of the main reasons many guests decide to come here to Italy," Margherita says."However, an interesting fact about Italy is that they often find their idea of Italian food is far from reality!"
"People often think Italian cooking is hard to replicate – complicated recipes made of so many ingredients and difficult procedures. It's a pleasure and a prerogative for me to teach guests about real Italian food, the way Italians think and live food.
"Fresh ingredients given by Mother Nature are at the core of every recipe. Very little needs to be added and very little work put in to express them in all of their flavors. Some fresh tomatoes mixed with fresh basil leaves and garlic do not need anything but some good extra virgin olive oil to give an unforgettable food experience."
You might be interested to read: What's so special about Sicilian cuisine? Everything, says Travel Director Mark
2. But Italian dishes may not be what you are expecting
"Double cream is not easy to find in our dishes (sorry but most Italians don't know what Alfredo sauce is)," Margherita says. "Pineapple is not needed on a good quality pizza. And mayonnaise is not necessary in a sandwich when extra virgin olive oil is there to dress the fresh ingredients and bread.
You may also enjoy reading: 7 local dishes that just don't taste the same outside of their home country
3. There's more than you would expect at the Vatican Museums
We all know it the Vatican is famous for its frescos, and they do not disappoint. But did you know the Vatican Museums also hosts more than 80,000 ethnological objects and works of art?
When in Rome enjoy special fast-tracked entry into the Vatican Museums with a Local Expert. Admire the Papal art collection, before entering the Sistine Chapel to marvel at Michelangelo's masterpiece. Then you're treated to an exclusive Highlight Dinner inside Anima Mundi (spirituality of the world), the Vatican's ethnological museum.
Perhaps still relatively little known, the Anima Mundi's vast and varied collection celebrates the cultural, artistic and spiritual tradition of all peoples. Exhibits range from prehistoric artefacts to the gifts given to the current Pontiff. Here you can discover Asian spiritual traditions, Islamic artefacts, African art, and trace the history of the Indigenous peoples of Oceana, Australia and the Americas.
You may also be interested to read: 7 ways Insight brings the world's iconic travel experiences to life
4. The ongoing rivalry between Pisa and Florence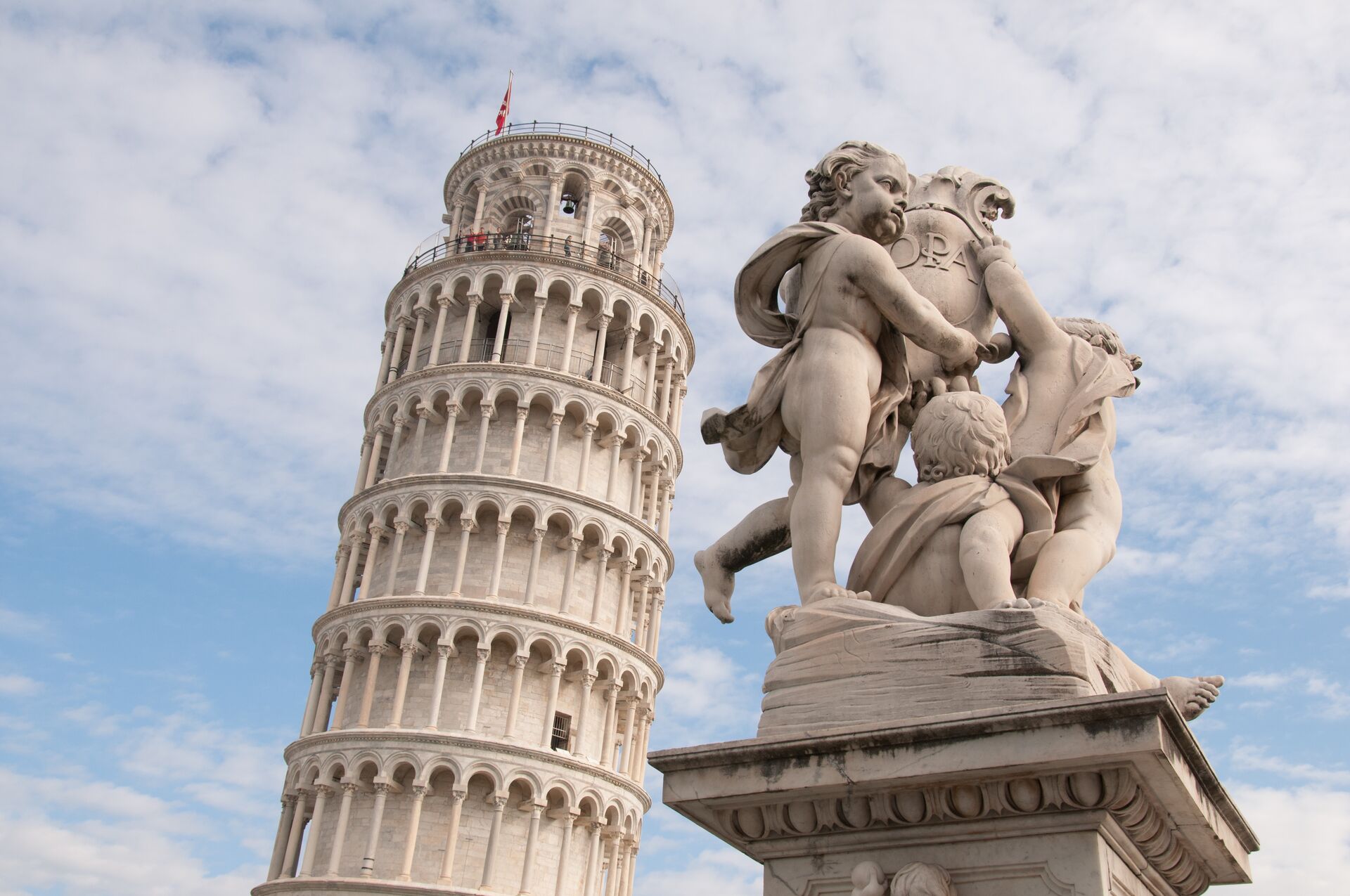 "One of the things that I love the most about this trip is the guided tour in Pisa," says Margherita. "It's not often you get to walk in the Field of Miracles with a local Expert. It's a great way to fall in love with this unique place, which has so much more to it than the leaning tower."
The Field of Miracles is the walled 8.87-hectare area (22 acres) consists of The Leaning Tower, the Duomo, the Baptistry and the Monumental Cemetery.
"One of the most interesting facts, amongst all the history of Italy that Pisa has to tell, is the continued strong rivalry with Florence," says Margherita.
The rivalry between the two cities dates back to medieval times when they were powerful city-states competing for regional dominance. Both sought control over trade routes and economic influence in Tuscany. Pisa's decline from maritime supremacy, coupled with Florence's rise as a cultural, artistic, and political center, intensified the historical animosity. These historical factors, combined with regional pride and competition, have perpetuated the rivalry between the two cities over the centuries.
You might also enjoy reading: Global travel is officially back, and here are the stats that prove it
5. Florence is also a shoppers paradise
Florence is renowned as a treasure trove of Renaissance art, history and culture. However, the city also offers an extraordinary shopping experience, a must of Italy travel. Modern boutiques and high-end goods blend with bustling markets and traditional craftsmanship.
On Easy Pace Italy, our popular 10 day Italy tour, learn your Loro Piana from your Massimo Dutti, and search for the most authentic souvenirs as you wander through the market stalls on a shopping tour, enjoying all the Italian treats and finery on offer. Then why not spend your free time in Florence treating yourself in one of the many beautiful boutiques?
You may also wish to read: Our pick of Europe's 11 most culturally rich cities
6. The love that goes into Tuscan olive oil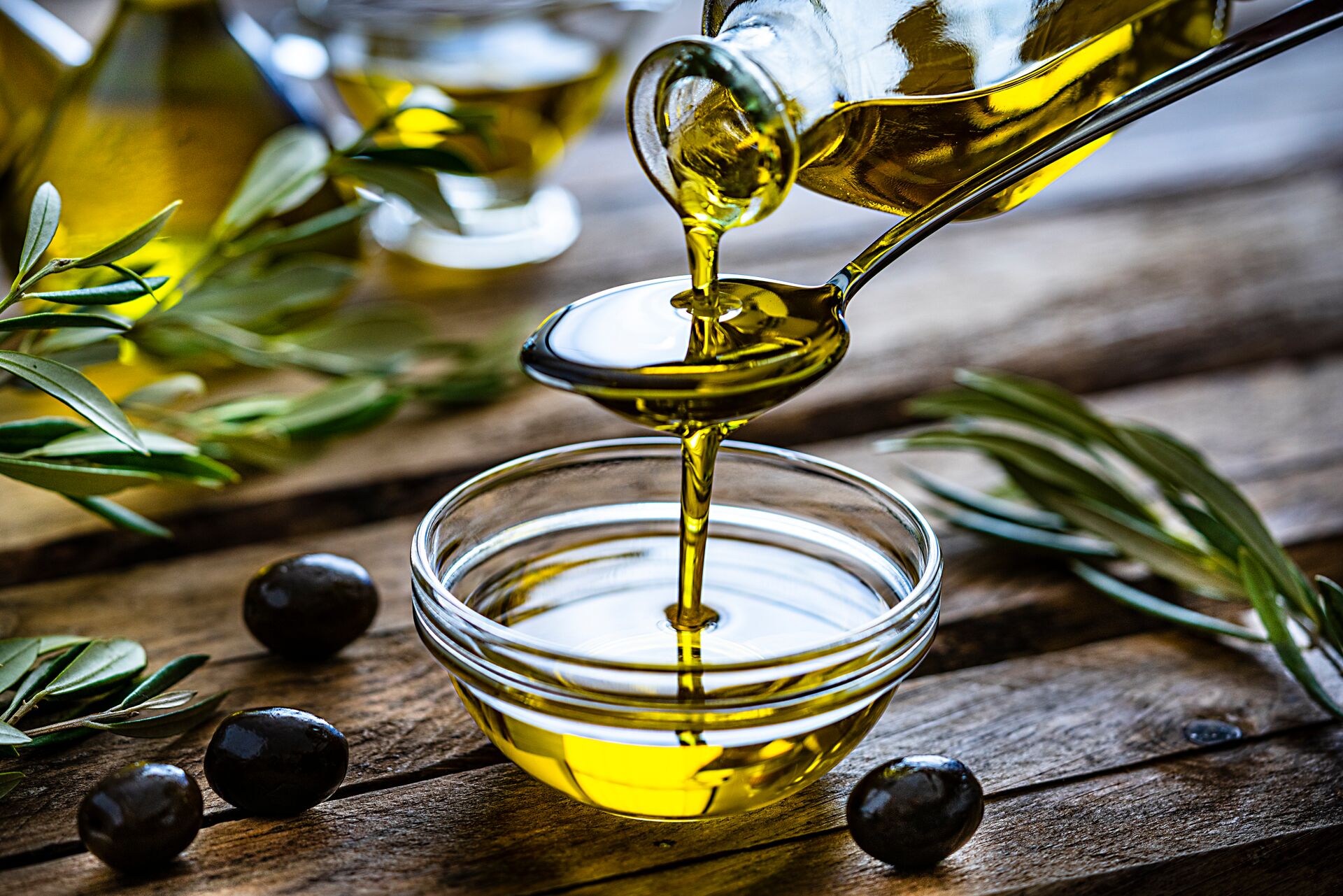 "I'm always amazed by all the love that a Tuscan family can share with foreigners when talking about extra virgin olive oil," says Margherita. "They speak as if it was a baby, to be extremely proud of, the best of them all, in all contexts."
Many olives groves can be found in the picturesque region of Tuscany and the oil-making process is a meticulous art. Ripe olives are handpicked from centuries-old groves and immediately cold-pressed, preserving their full flavor and nutritional value. The terroir, characterized by the mild Mediterranean climate and fertile soil, also contributes to the oil's distinctive taste.
When you visit the organic farm Il Poggio on the 10 day Italy tour Easy Pace Italy, you'll enjoy a guided walk, exploring their olive oil and wine production. After a tasting of the produce, you'll enjoy an authentic Italian Farm-to-table meal prepared with locally sourced ingredients.
You may also enjoy: How you can experience the Slow Food Movement while traveling with Insight
7. The meaning of agritourismo
"At this delicious Farm-to-table dining experience at Il Poggio, guests get to see the olive trees and vineyards of this family run 'agriturismo' in the heart of Tuscany," says Margherita. "The lovely staff explain about their grapes and wines, about their olives and how they are picked, sharing not only information but lots of passion too."
Agriturismo is a unique and popular form of rural tourism in Italy that offers visitors an authentic and immersive experience in the countryside. The appeal of agriturismo lies in its connection to nature and a slower-paced way of life. Moreover, it promotes sustainable tourism by supporting local farmers and preserving traditional agricultural practices.
"After that we sit down in the beautiful location and taste some very traditional dishes made with 0 km products, all dressed with their extra virgin olive oil and while tasting some of the wines that they make. It's a great evening to spend together as a family."
You might be interested to read: Farm to Table, and beyond: how dining with Insight does a world of good
8. The secrets of Murano glass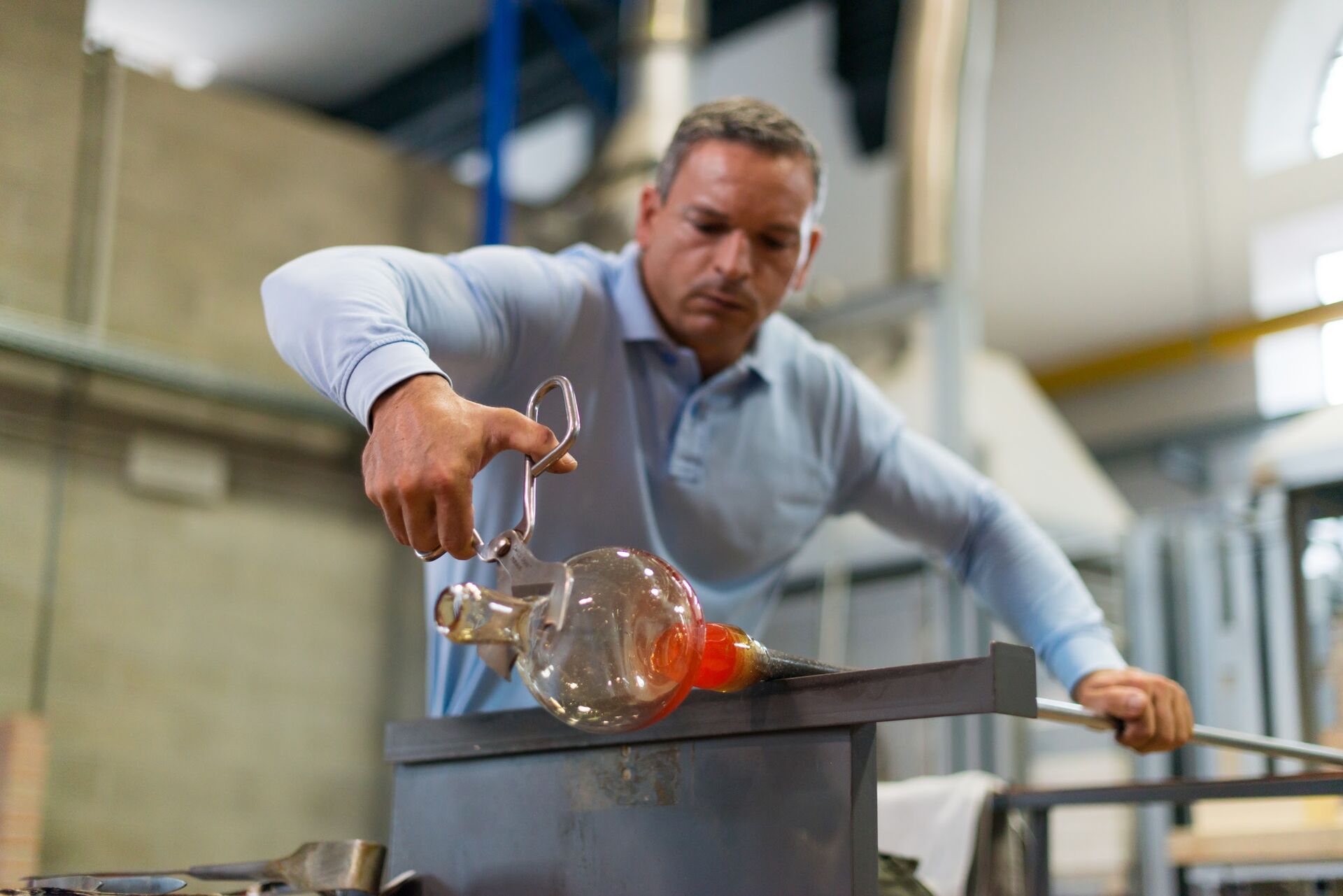 "On this colorful MAKE TRAVEL MATTER® Experience you travel by private boat to the island of Murano, to discover one of the surviving glass factories," Margherita tells us.
"Back in the day Murano glass was one of the most famous local products in Venice and a great source of income. However, since the birth of bohemian crystal and cheap imitations, Murano glass has lost popularity. Plus, not many of the younger generation are learning these ancient techniques and forms of art nowadays.
"It takes at least a decade to become a glass master and there is no school to teach and learn the skills. Because of these reasons this precious form of art is getting lost.
"Guests arriving at the Murano factory can see a glass master in action making things in front of their eyes, which are usually wide open with surprise. After that a glass expert explains the process – for example how they give color to glass. Guests can purchase goods at the factory if they wish or just roam around in wonder, as it's like being in a very colorful art gallery!
You may also enjoy: MAKE TRAVEL MATTER®: Why developing meaningful travel experiences has never been more important
9. There's more to Venice than you can imagine
"I think that our way we organize the days in Venice on Easy Pace Italy leaves guests very impressed," says Margherita. "And with plenty of free time, there is no better way to invest their time in the Venetian lagoon, which is one of my most favorite places in the whole world. For uniqueness, magic, fragility and beauty it is like no other. Those that visit it just fall in love."
Available as an optional extra on this 10 day Italy tour, you can enjoy a delightful private cruise around the islands of the Venetian lagoon. Then enjoy dinner and wine on the island of Burano, famous for its candy-colored houses, artisan lace makers and leaning bell tower.
You might also be interested in: Something in the water: Why February is the best time to visit Venice
10. Hand-picked, perfectly located hotels can make your tour exceptional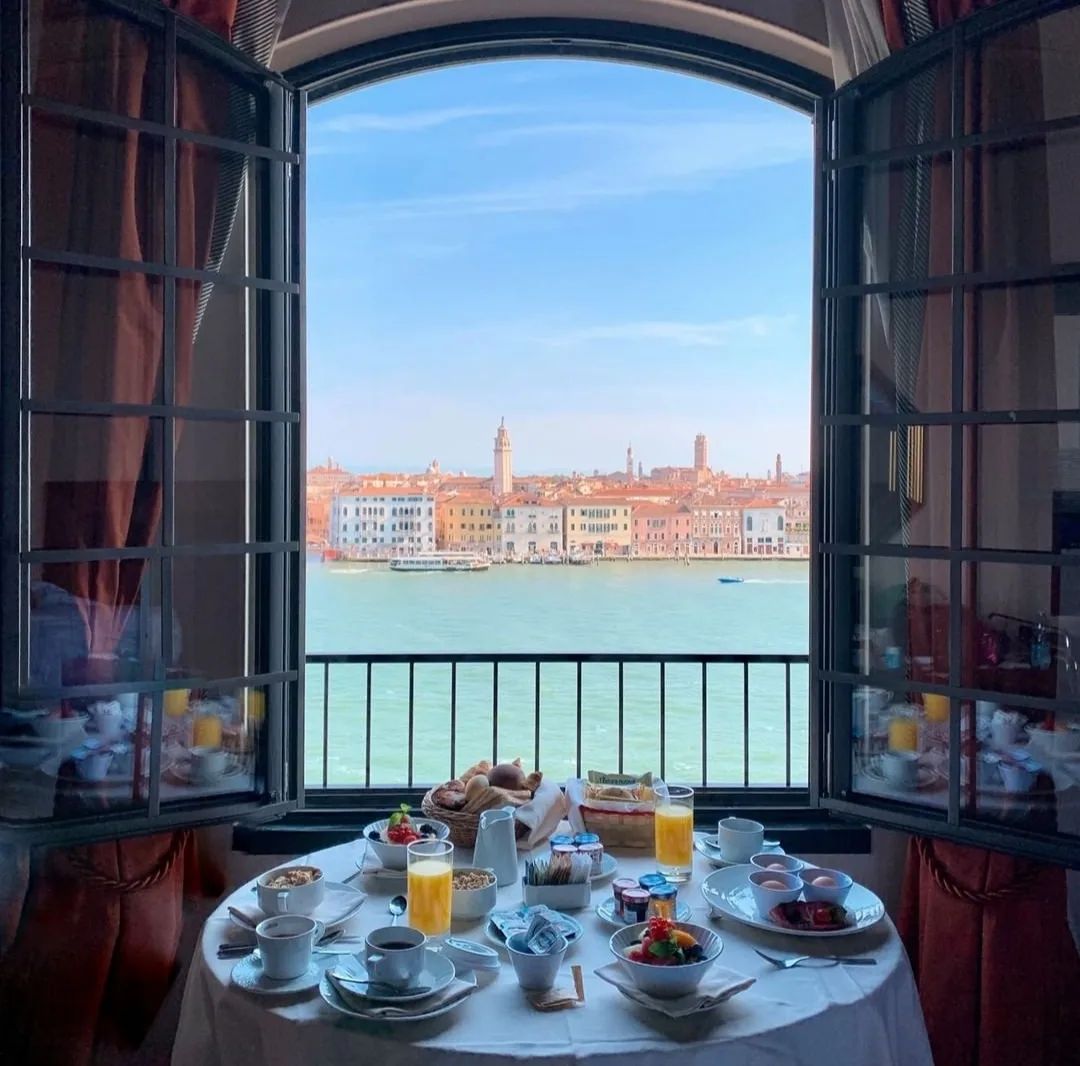 With three nights in each city, having the sights on your doorstep means more time relaxing in between.
In Rome, your elegant hotel The Room 007 is located close to Piazza di Spagna, the Trevi Fountain and Villa Borghese. The Hotel Roma, your stylish base for three days in Florence is situated right in the very heart of the historical center. Here your surroundings are akin to many of the palatial homes of the Florentine nobles of days gone by.
In Venice, Margherita tells us "The Molino Stucky hotel is a wonderful structure – a magnificently restored 19th century granary. It's situated in one of the most relaxing and beautiful spots of the lagoon on the island of Giudecca, a pleasurable 15-minute boat ride from the iconic St Mark Square."
Read more: 5 benefits to staying in a centrally located hotel with Insight
To bask in Italy's cultural, architectural and culinary riches at a leisurely pace, take a look at our ultimate 10-day Italy tour, Easy Pace Italy.